The best clean eating and healthy holiday cookies! Easy, delicious and simple cookies including no-bakes, soft baked and super soft and chewy ones! Many are made without oil, butter, excessive sugar or flour and paleo, vegan, and gluten free options!
This post has been updated to share some NEW healthy holiday cookies with you- You won't want to miss them!

"You are doing a round up of HEALTHY holiday cookies?"
"Yes. What is wrong with that?"
"Nothing. I guess healthy cookies are the new coal."
My sister has once again proven that she has the intellectual norms of a headless chicken.
I get it, though.
When you think of Christmas cookies, the word 'healthy' or 'clean eating' is laughable. However, with all the holiday festivities on our horizon, we will no doubt be inundated with a plethora of cookies, cakes, and other cozy treats!
You can't have your cake and eat it too…but you can with cookies!
This epic collection and round-up of healthy cookies are different- While they have healthy, good-for-you ingredients (most are free of flour, butter, processed sugar and excessive oil!), they are still delicious!
In fact, this round-up is designed for you to have your cookies, and eat more too.
See what I did there?
No?
What comes before Part B?
(Cookie) Part-AAAAAAAAAAY.
Healthy No Bake Peppermint Chocolate Cookies
Thick, chewy and almost fudge-like cookies with a hint of peppermint! For those who roll their eyes at peppermint (*cough* Niki *cough*), simply omit the peppermint extract and have super fudgy chocolate no bake cookies instead.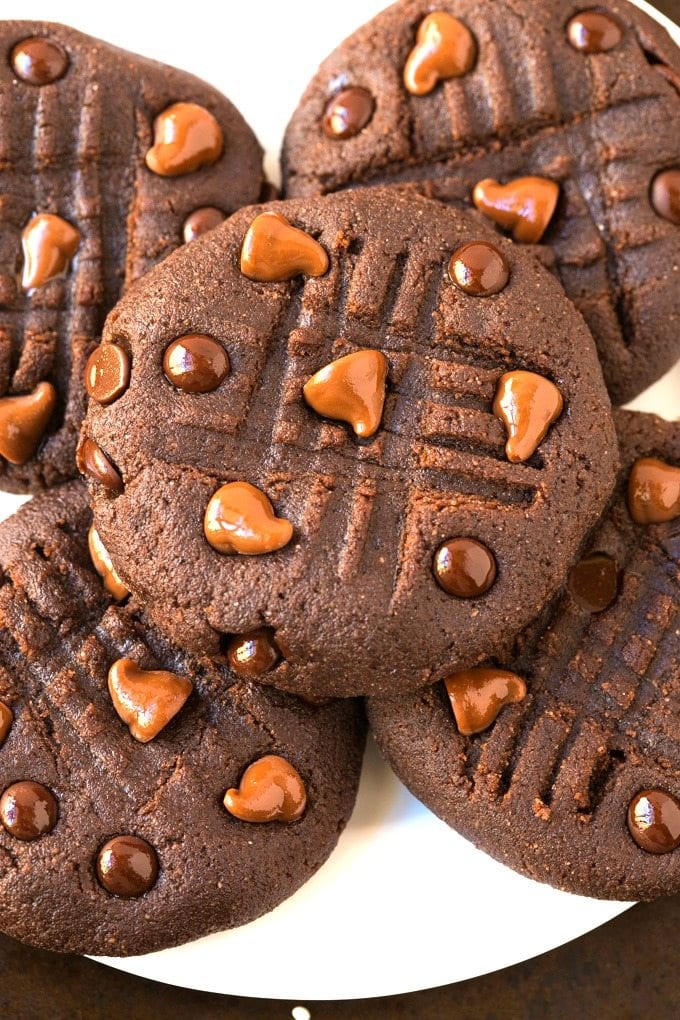 Maple Almond Butter Chocolate Chunk Cookies – Sally's Baking Addiction
Just five easy ingredients and perfect for those loving the sweet and salty combo- Check out those specs of perfection!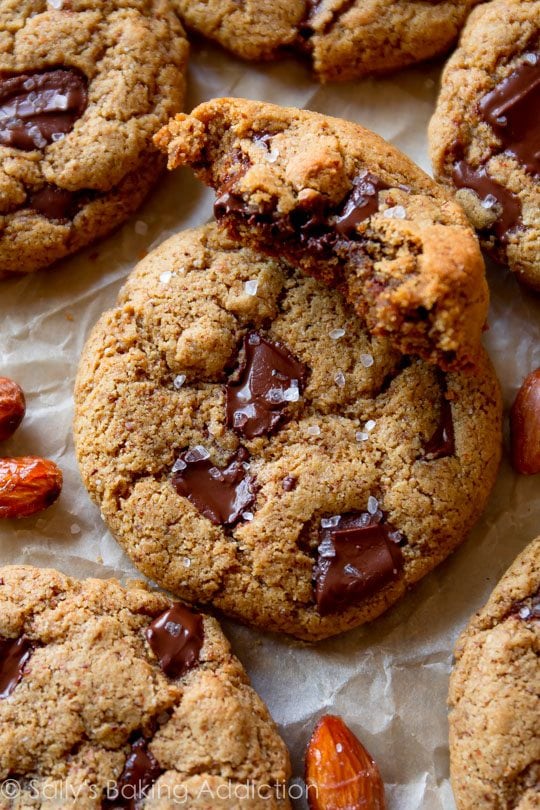 Cinnamon Sugar Cookies – Running With Spoons
Warming spices baked into a delicious cookie! This classic would be perfect for your holiday dessert table or, well…..anytime!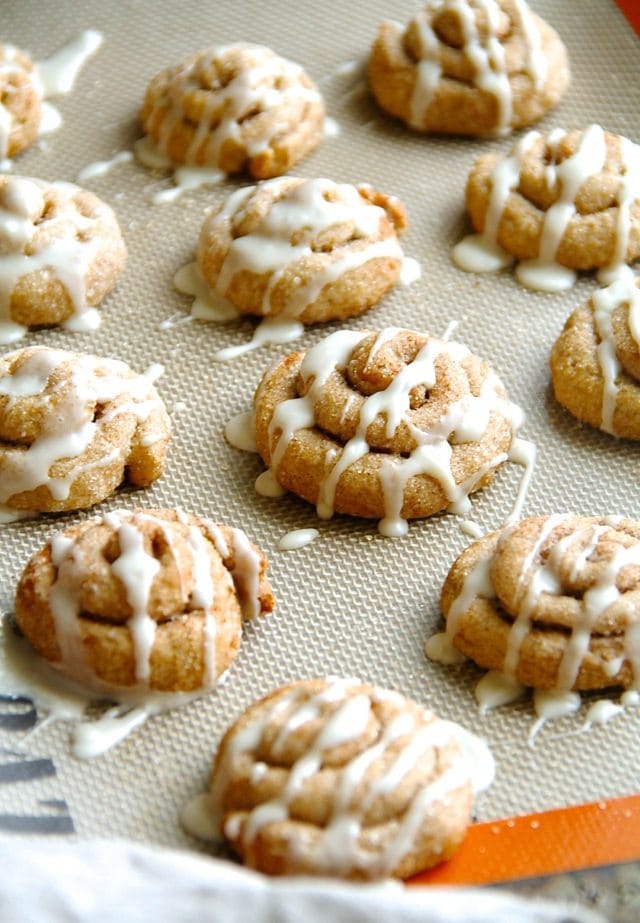 4 Ingredient Almond Joy Cookies– Mom on Timeout
One of the world's most popular candy bars in a delicious cookie form- Just check out that texture, I think I will bypass buying candy bars again!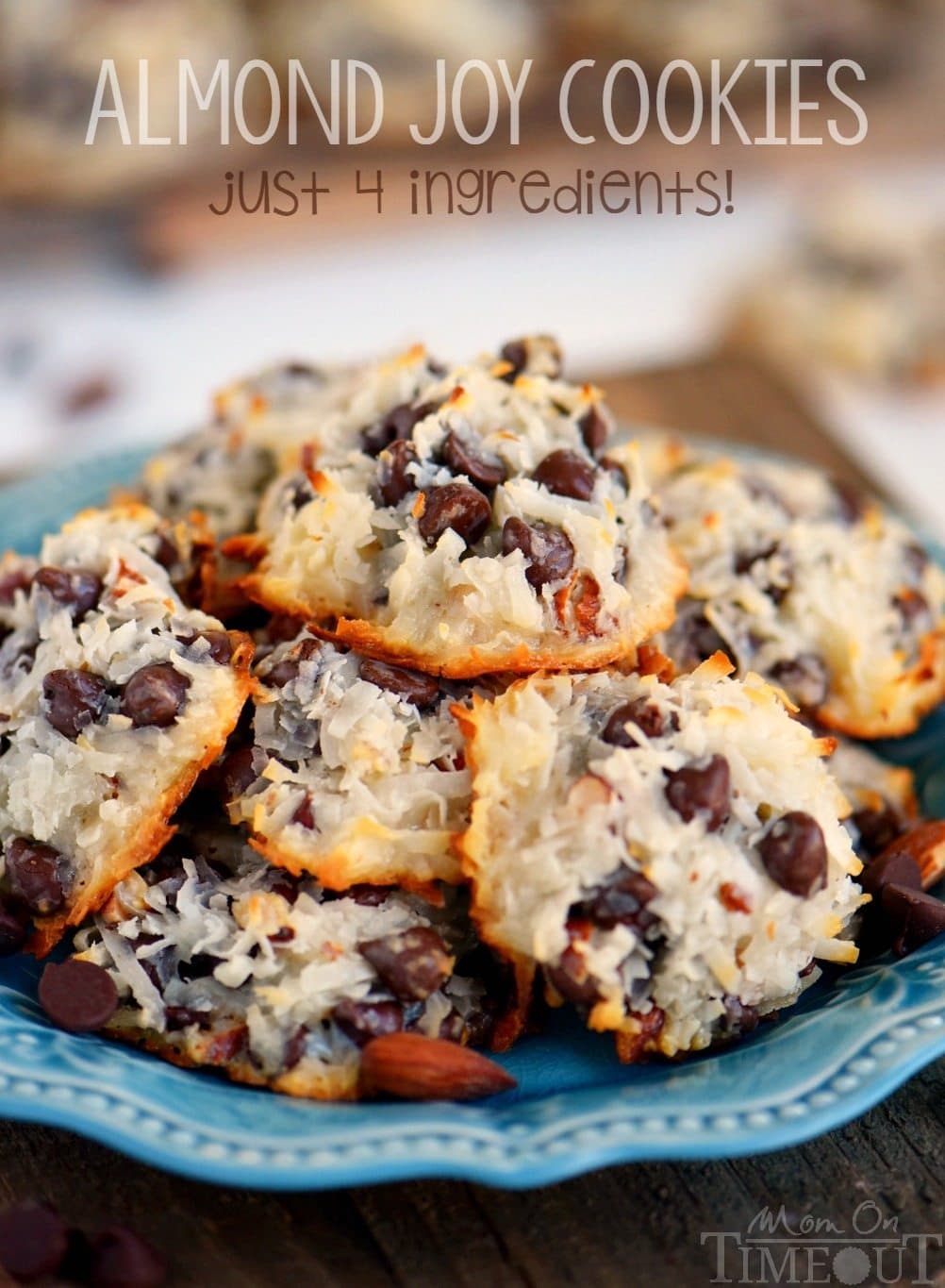 4 Ingredient Paleo Nutella Cookies
Step one, whip up a batch of paleo Nutella from here. Step two, add 3 other ingredients and enjoy soft and chewy chocolate spiked cookies!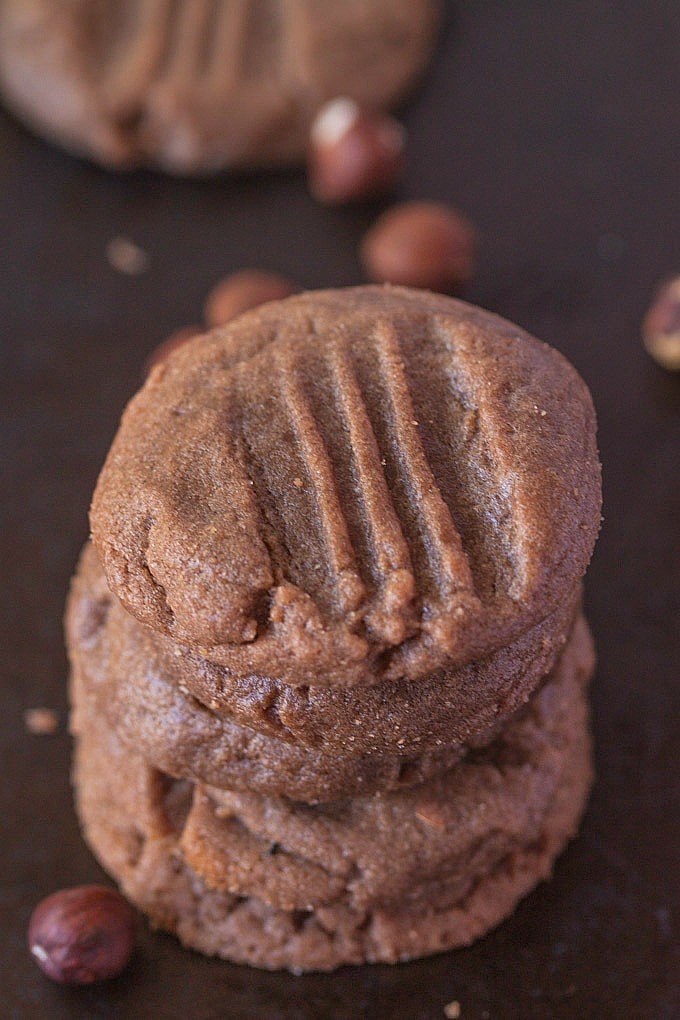 Healthy Vegan Gingersnaps- Hummusapien
"The gingerbread cookies are the best ones I've ever made"- Insert 3 '100' emoticons after it and that was the exact text I got from Alexis. Try this out for yourself!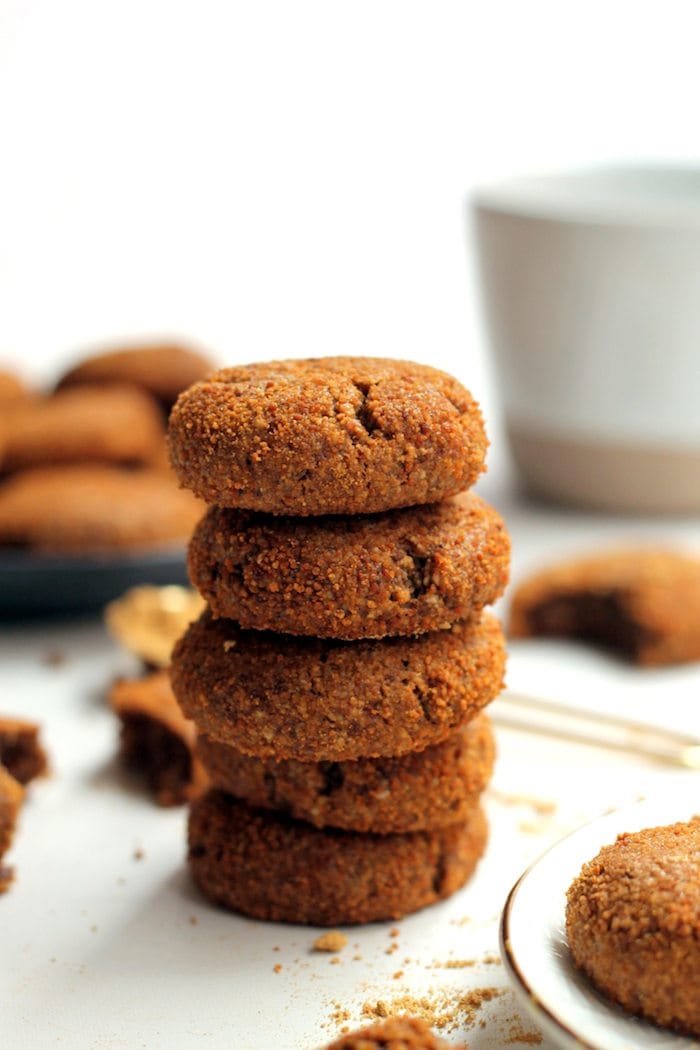 Chocolate Pistachio Cookies – Fit Foodie Finds
Chocolate + Pistachios = One of life's most underestimated combinations! These thumbprints look ALMOST too good to eat.
Almost.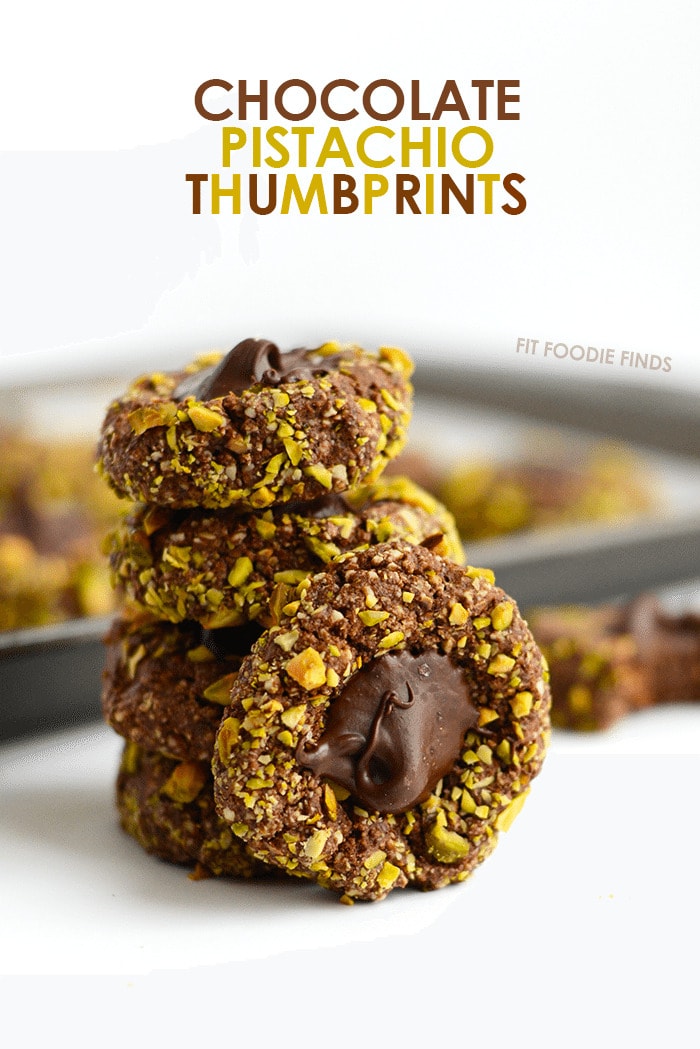 Blueberry Granola Tarts– Choosing Chia
A cookie like crust and filled with delicious, creamy perfection- Pretty sure this will be breakfast Christmas morning!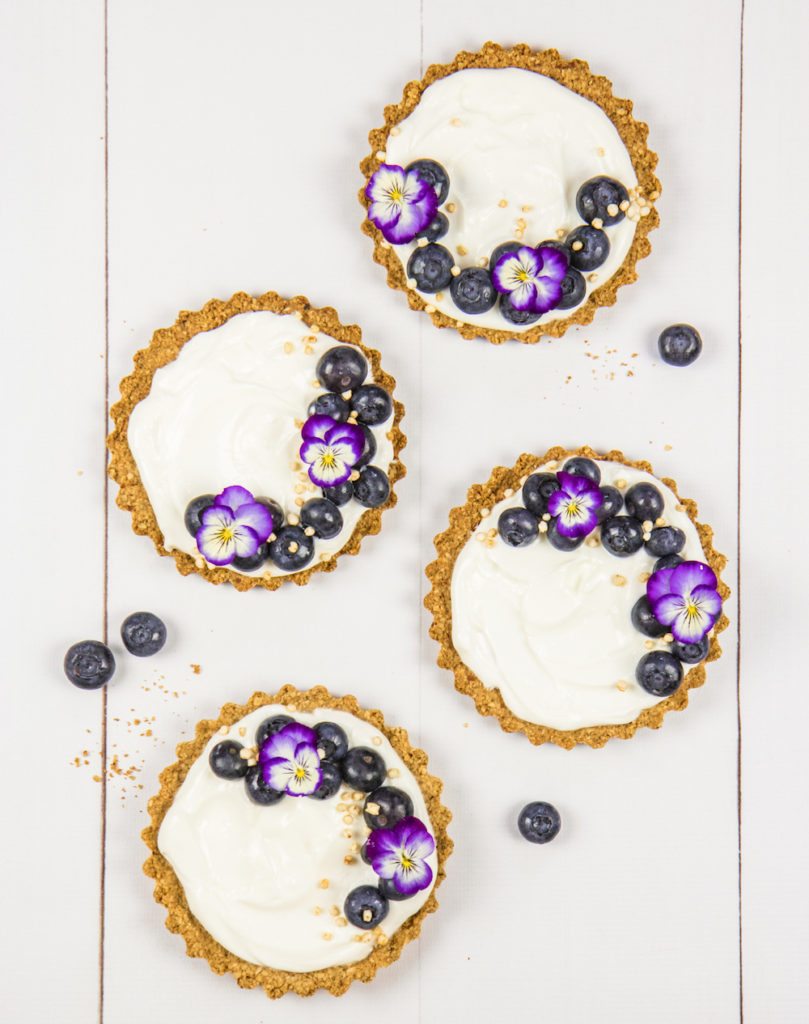 Peanut Butter Chocolate Chip Cookies with sea salt – Ambitious Kitchen
Nothing beats peanut butter and chocolate, and this recipe will have you salivating pre-making it, during the baking process and post consumption.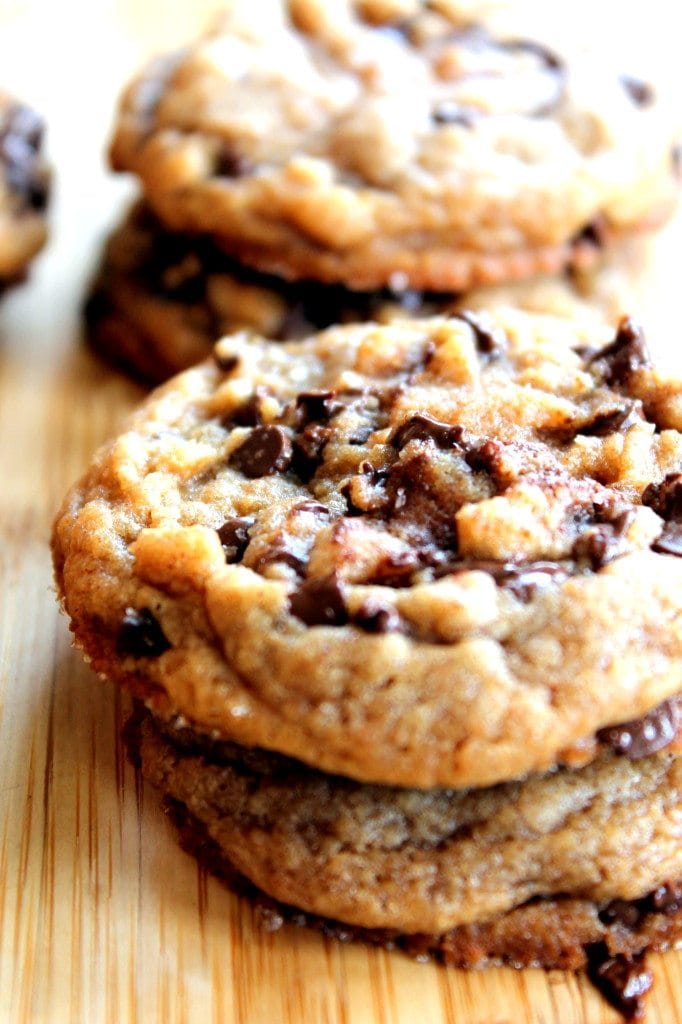 Black and White Meringue Cookies– Diethood
Wait, 18 calories per cookie? I'm eating two batches and calling it lunch!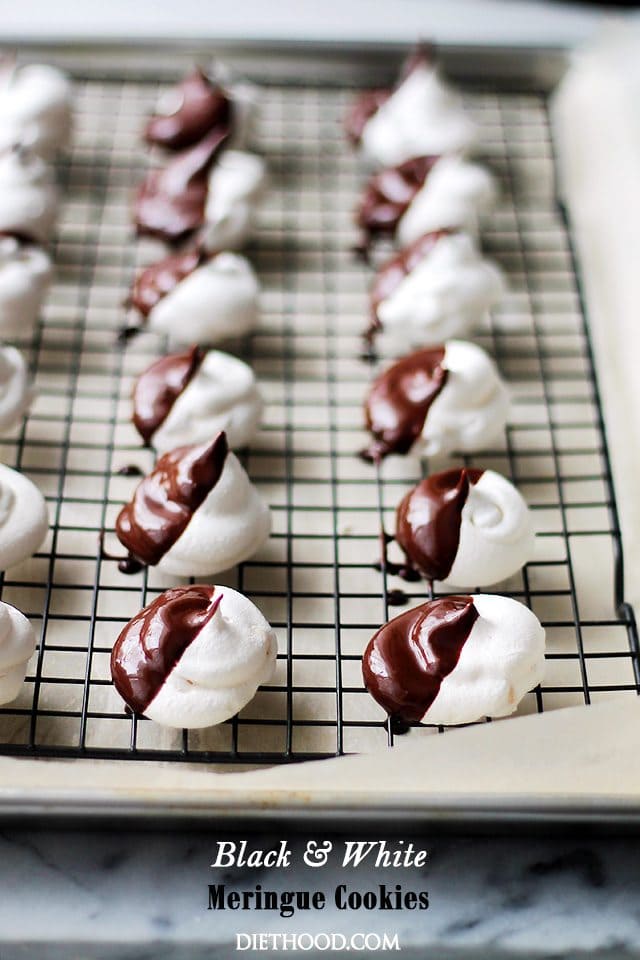 Banana Oatmeal Chocolate Chip Cookies – Averie Cooks
A classic cookie AND with a serving of fruit in it? These can be made beyond the holiday season!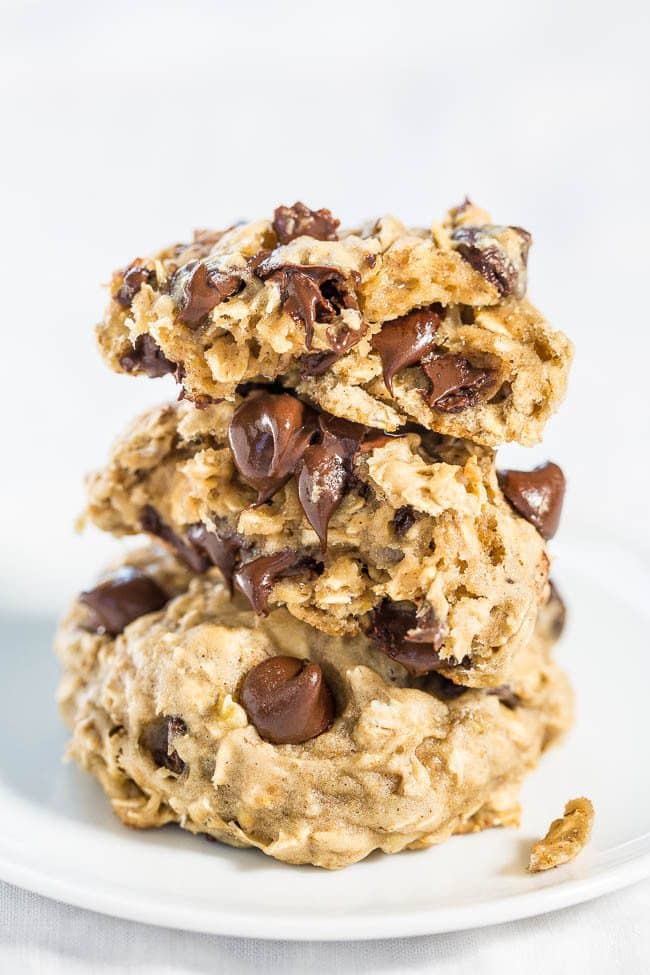 Perfect Paleo Chocolate Chip Cookies– Texanerin Baking
Hands down, one of my favorite cookies ever- No one bakes paleo style like Erin and these cookies can kickstart your (Paleo) cookie baking binge.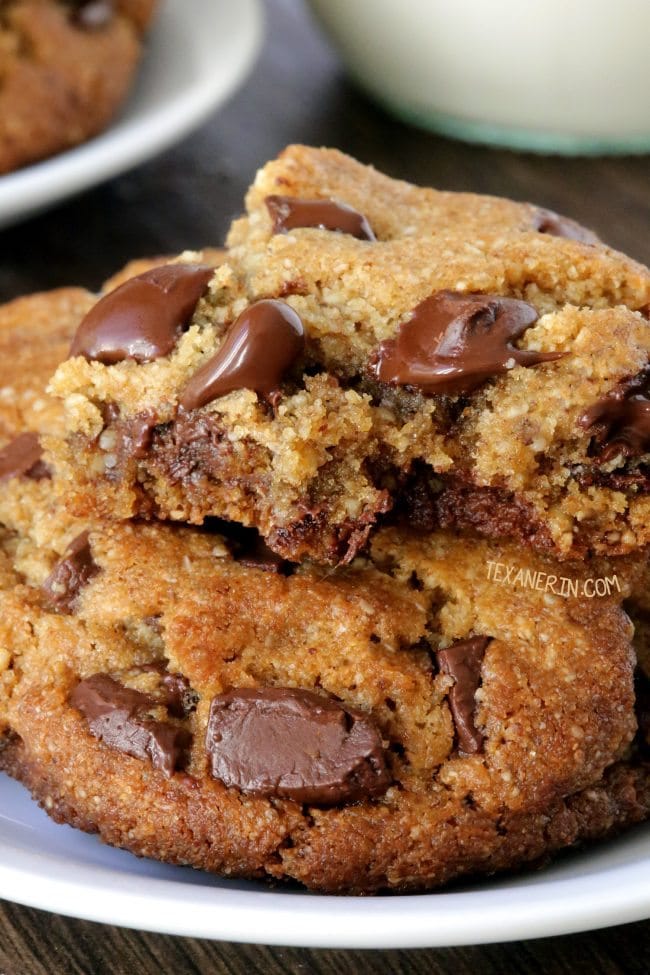 Cranberry Chocolate Protein Cookies- Hummusapien
I remember the day Alexis made this. It was the day before I left Columbus.
She did not give me any of these though.
Rude.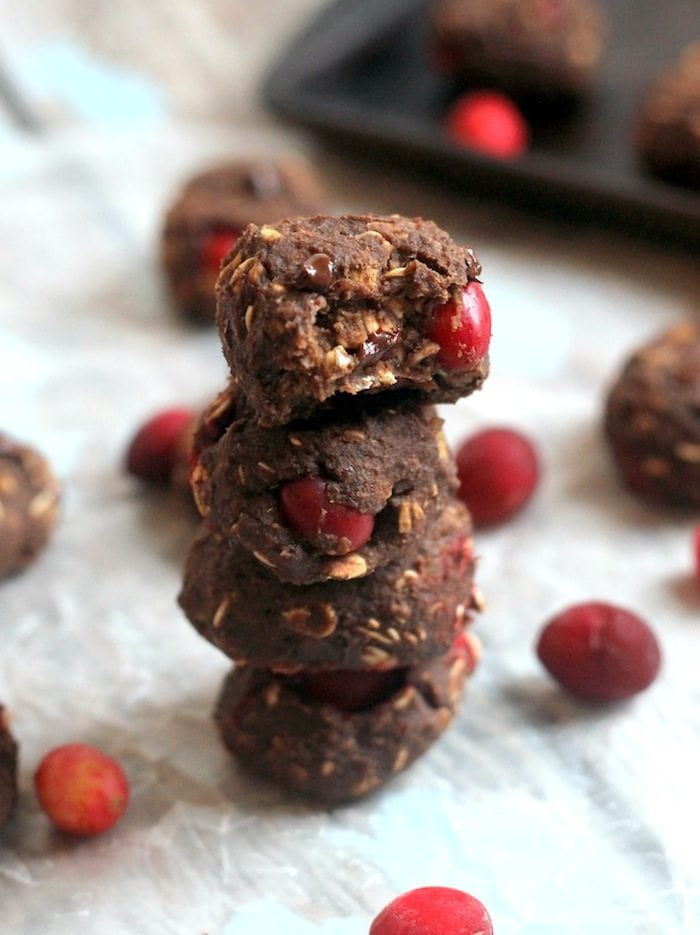 No Bake White Chocolate Cranberry Cookies
A seasonal marriage (white chocolate and cranberries) given a healthy makeover- Homemade dairy free and sugar free white chocolate chunks in between tart unsweetened cranberries!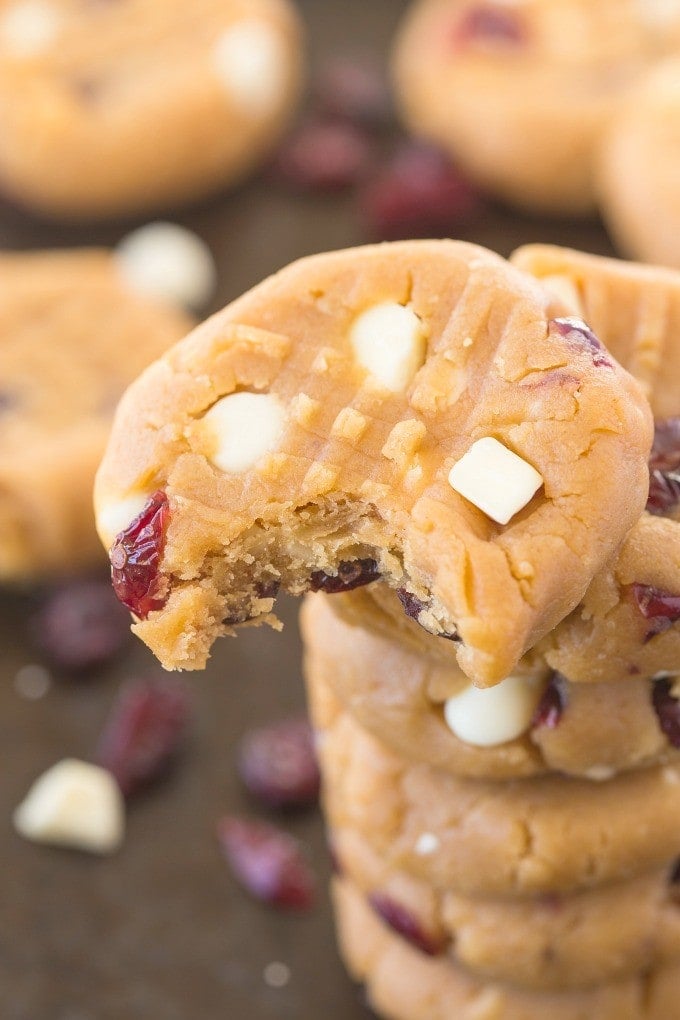 Best Ever Healthy Chocolate Chip Cookies- Chelsea's Messy Apron
Your eyes are NOT deceiving you- These cookies may look decadent and oozing with chocolate, but they really are healthier than your standard chocolate chip cookie!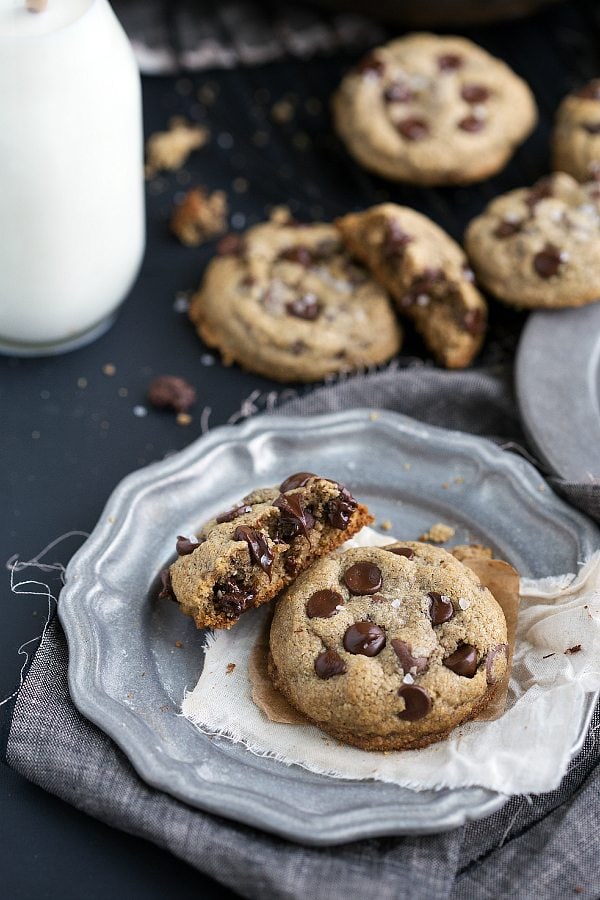 Brown Butter Snickerdoodle Cookies- Cotter Crunch
The queen of grain free recipes has outdone herself…until her next recipe. These delicious cookies scream comfort!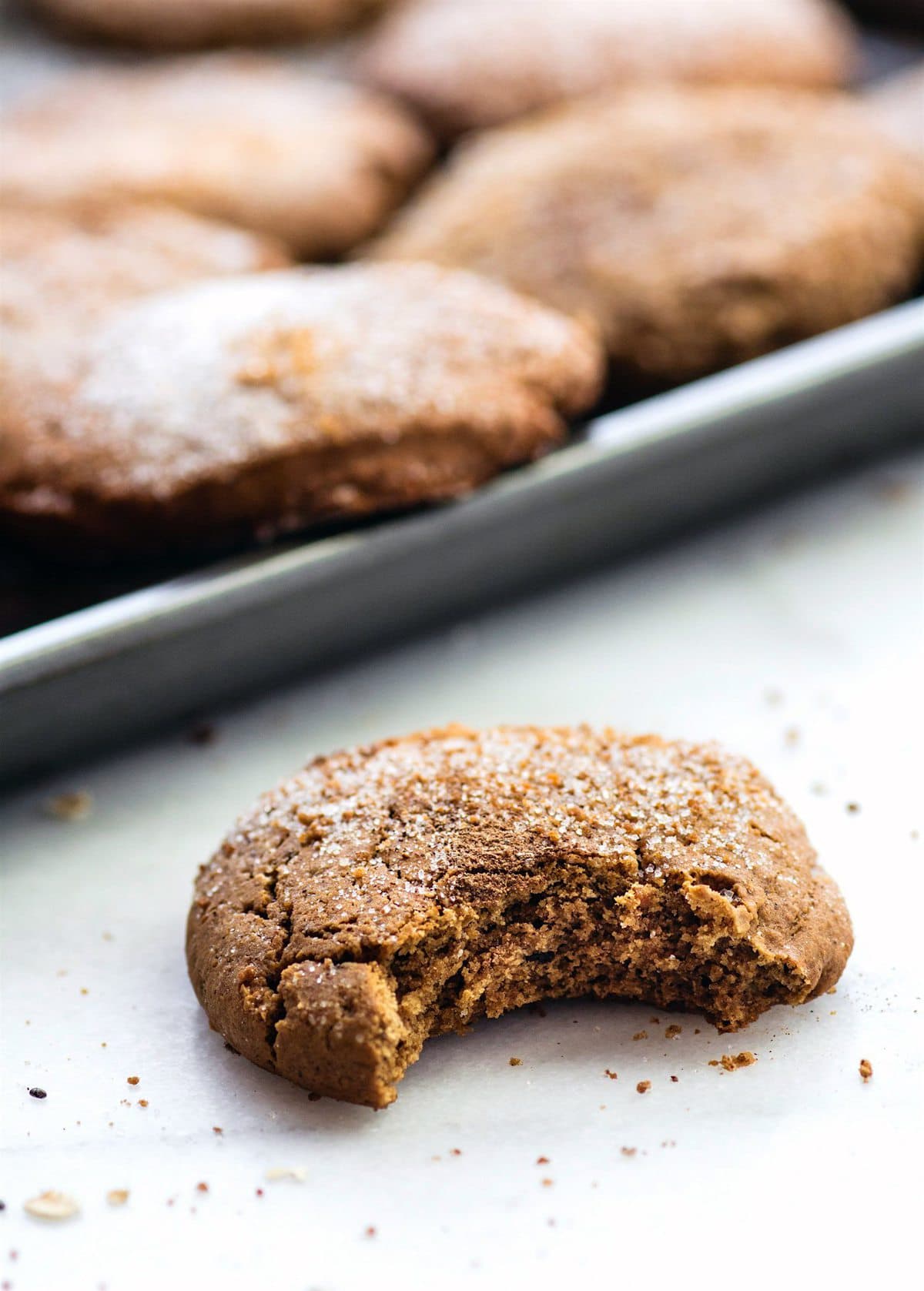 Salted Caramel Thumbprint Cookies- Bakerita
Oh my word, from the cookie base to the chocolate drizzle, this is the ultimate cookie to satisfy a little of everything. Not playing favorites, but this may be my first choice…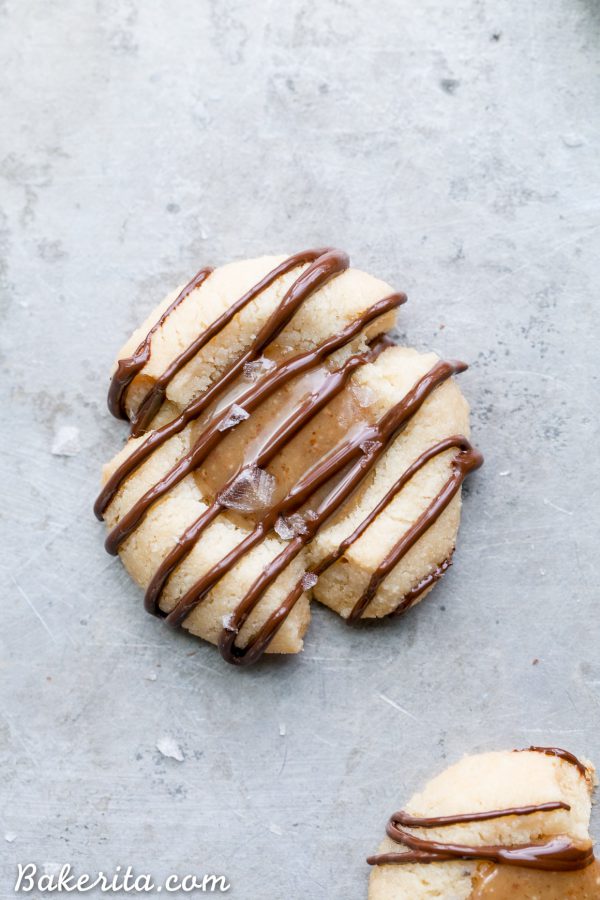 1 Bowl Vegan Sugar Cookies- Minimalist Baker
While sugar cookies are typically based off butter, butter and more butter, this VEGAN twist will open your eyes to something else! Vegan sugar cookies in one bowl? You have me keen!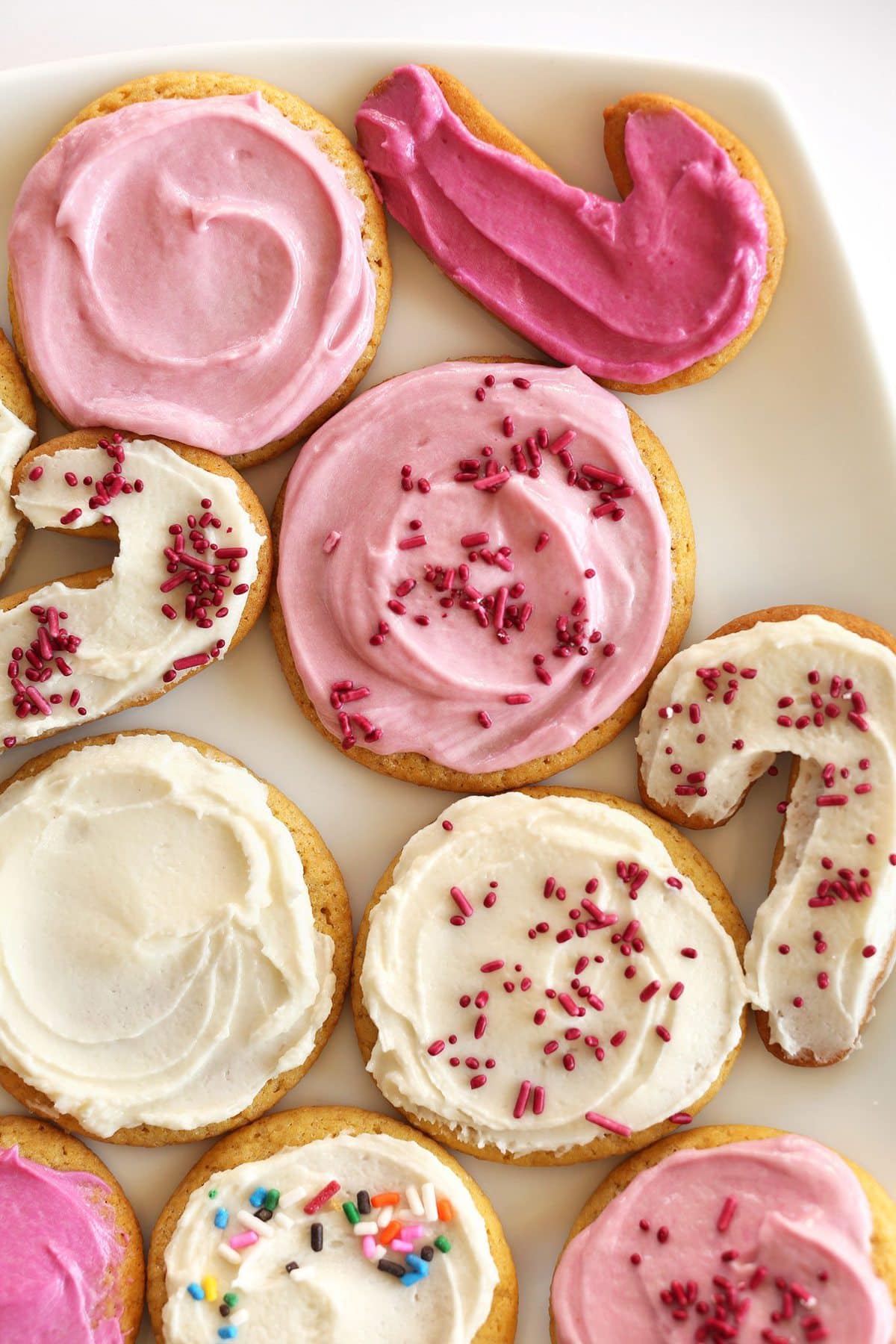 Chewy Flourless Oatmeal Cookies- Running With Spoons
A classic cookie made without flour and one which could be our evergreen cookie to have on hand. HOLLA!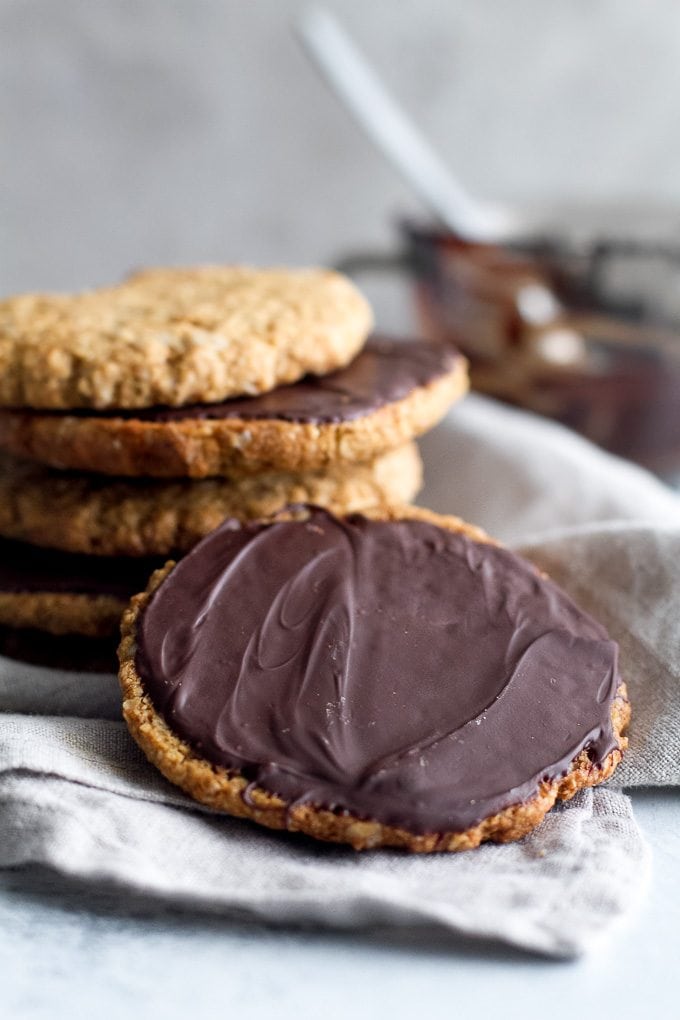 Easy Vegan Oreos- Feasting on Fruit
She ain't kidding when she says these vegan Oreos are easy! Bonus? Natalie may or may not have some seasonal twists on these…check em out!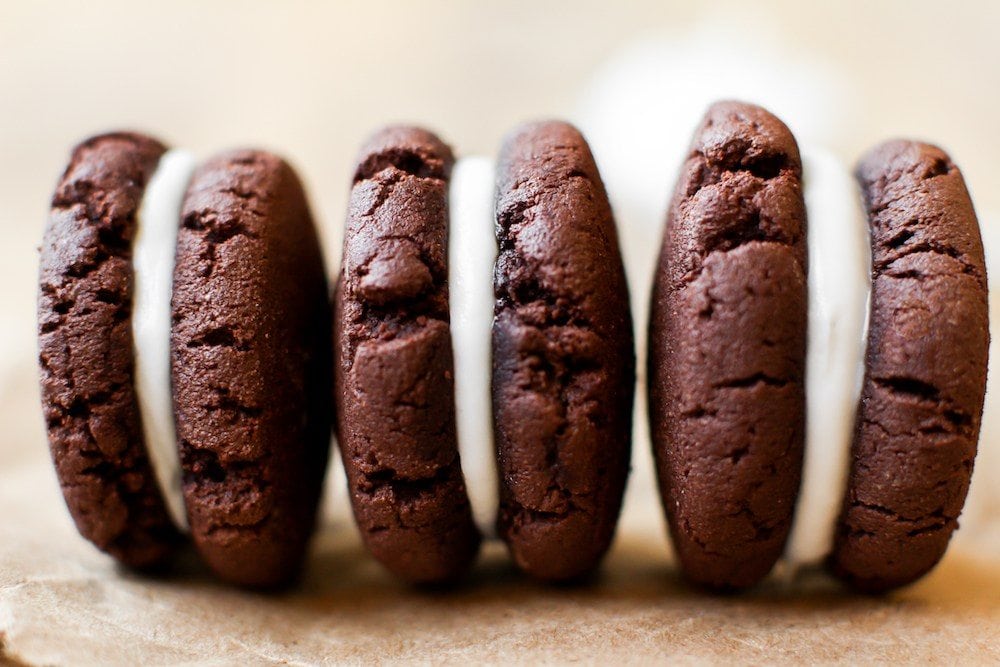 Paleo Hazelnut Cookies- Cook Eat Paleo
Nothing beats a classic hazelnut cookie, and these paleo ones are great for all those following a gluten free, grain free and paleo lifestyle!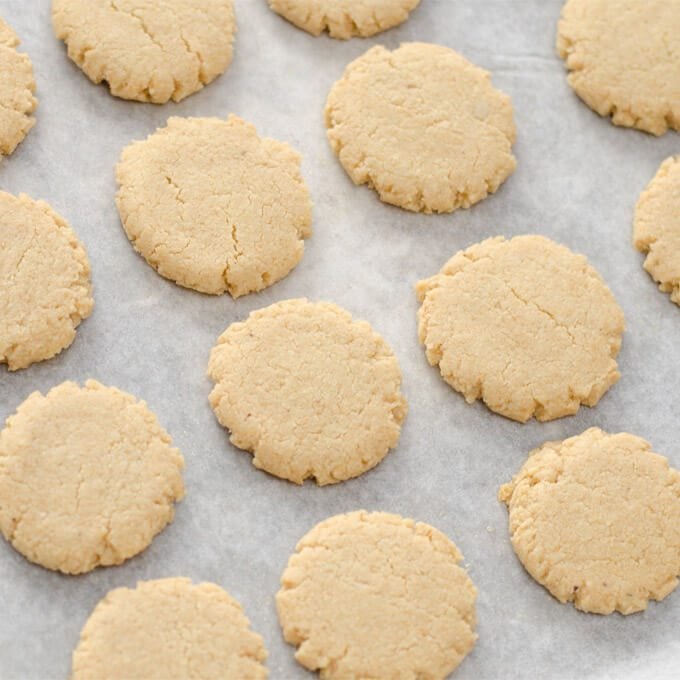 No Bake Raspberry Thumbprint Cookies
An easy no-bake cookie base filled with your favorite jelly or jam of choice! These are deceptively easy and packed with fiber- They are pretty much a health food!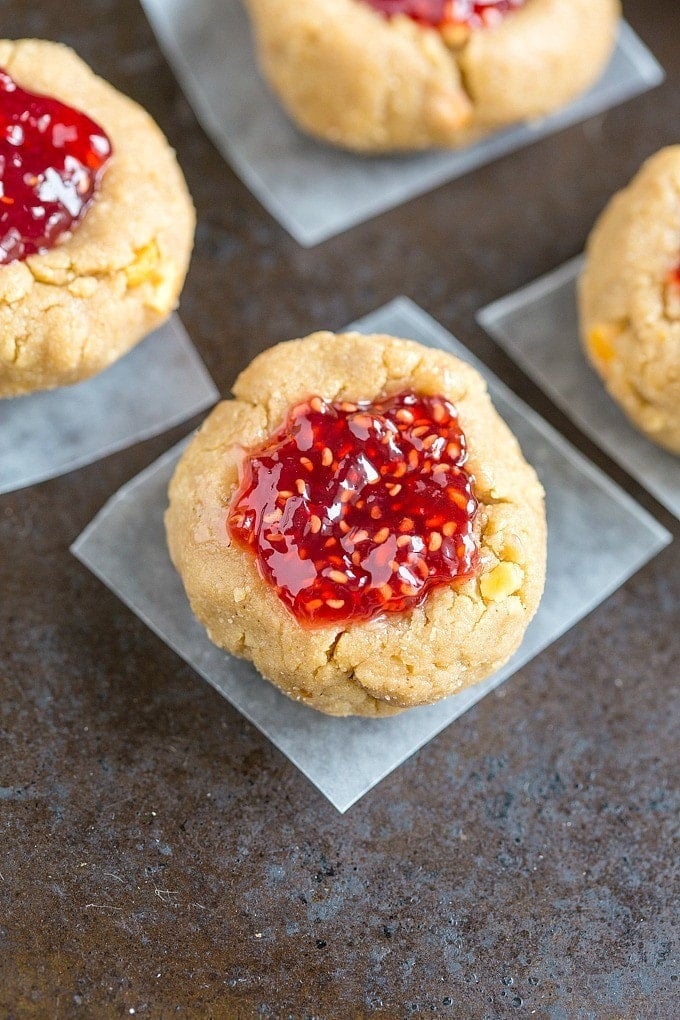 Happy baking, making, chilling and most importantly, cookie eating!
What is your favorite holiday cookie?
Disclosure: This post may contain affiliate links. I may earn a small commission for my endorsement, recommendation, testimonial, and/or link to any products or services from this website.