Copycat Subway White Chocolate Macadamia Cookies
A take on Subway's infamous recipe- These White Chocolate and Macadamia Nut Cookies taste even better than it's inspirational and bonus- It's suitable for those whom are gluten intolerant! Chewy, crispy and chock full of white chocolate and macadamia nuts!

This is to anyone who has ever eaten a Subway sandwich.
Who still remembers their first sandwich they ever ordered from Subway? I do.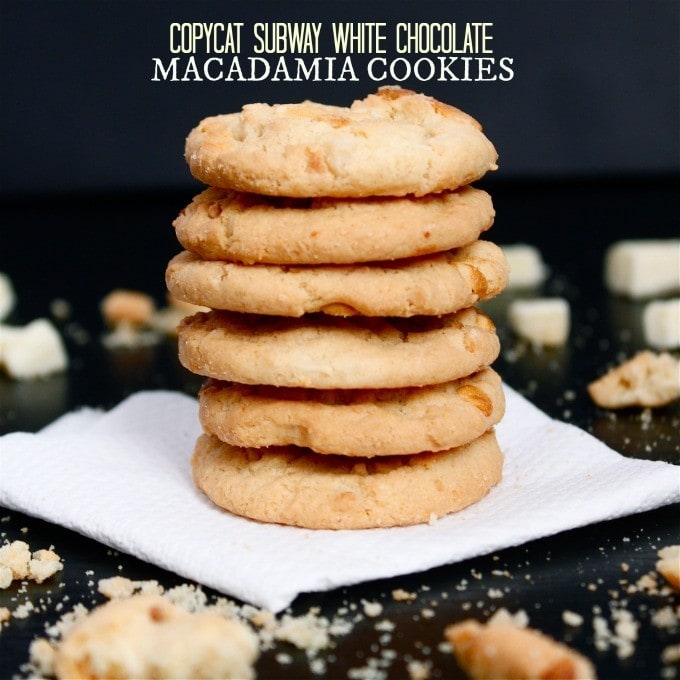 The still remember the first time I went to Subway. It was a very new concept in Australia. Every Saturday morning I used to attend Chinese school. It was like punishment. I found it so hard to 'speak' the language and the written portion of it- it was like connect the dots. Connect the dots with consequences if you didn't get it right.
The shining light after these 4 hour torture sessions was the post Chinese school ritual I'd do with my dad. We'd go to Box Hill Shopping Centre (a mall which was pretty much made up of Asian grocery stores, a train station and Asian restaurants). Dad would buy me lunch and then give me $2 to spend at the Games Centre or (as I usually would do), stock up on cheap candy and taunt Niki when I get home.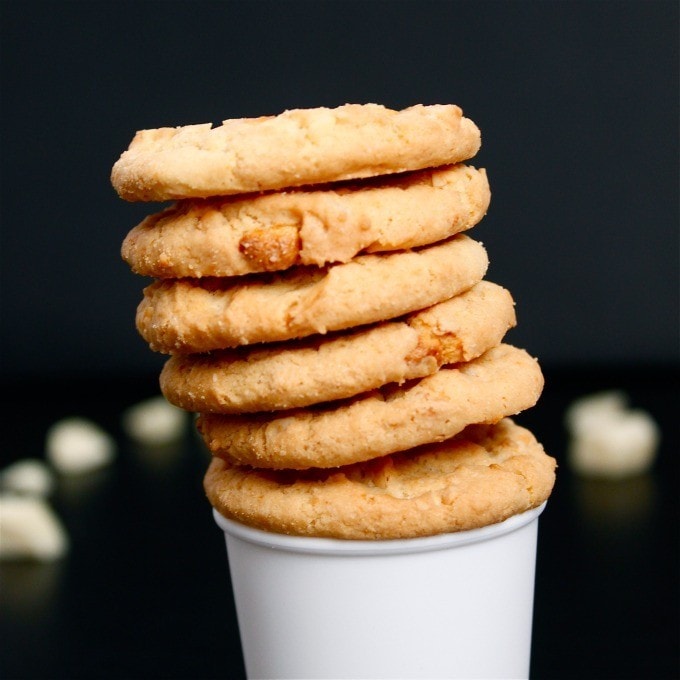 Pre Subway days, my lunch would be (insert something here) plus rice.
The day that Subway opened, my palate expanded and I ordered my first sub- A 6 inch turkey and cheddar sandwich with lettuce, tomatoes and pickles. Wow, an obsession had started.
From 1997 until 1999, Every Saturdays lunch would most likely be a Subway 6 inch turkey and cheddar sandwich with lettuce, tomatoes and pickles. Then came the day I tried their white chocolate and macadamia cookies.
Life. Changed.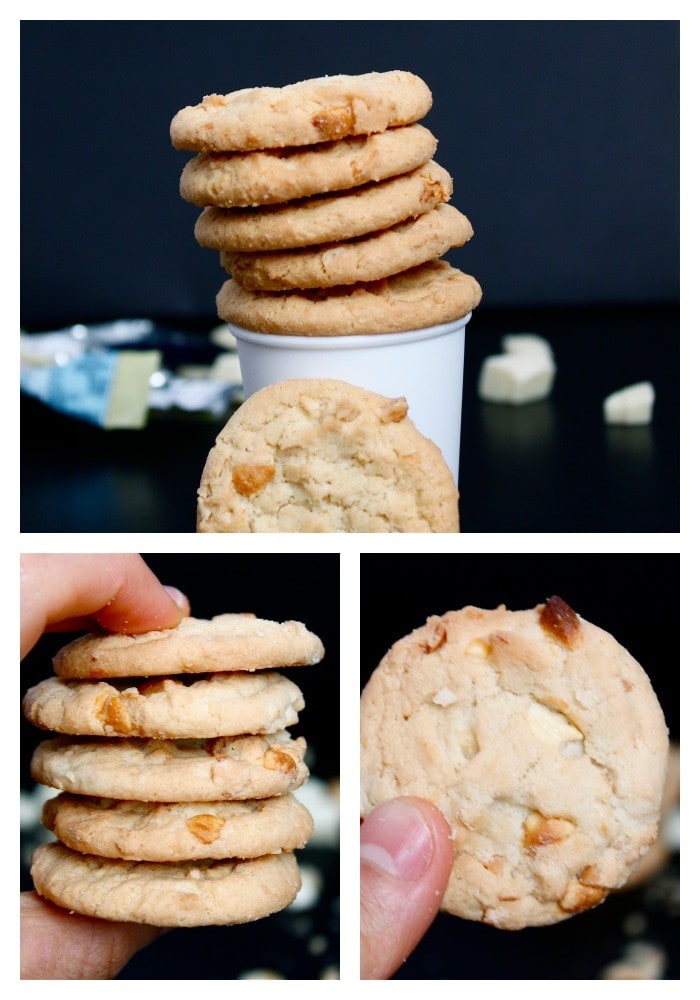 I still had my subway sandwich of choice every Saturday- however- that glorious $2 spending money went towards 3 of those white chocolate and macadamia cookies. If it was the nice, dark haired girl working, I'd get 4.
Fast forward to days where I'm comfortable in the kitchen. Last year, after multiple attempts, I perfected the white chocolate and macadamia cookies. I even have pictorial proof of a date and time (thank you, iphoto).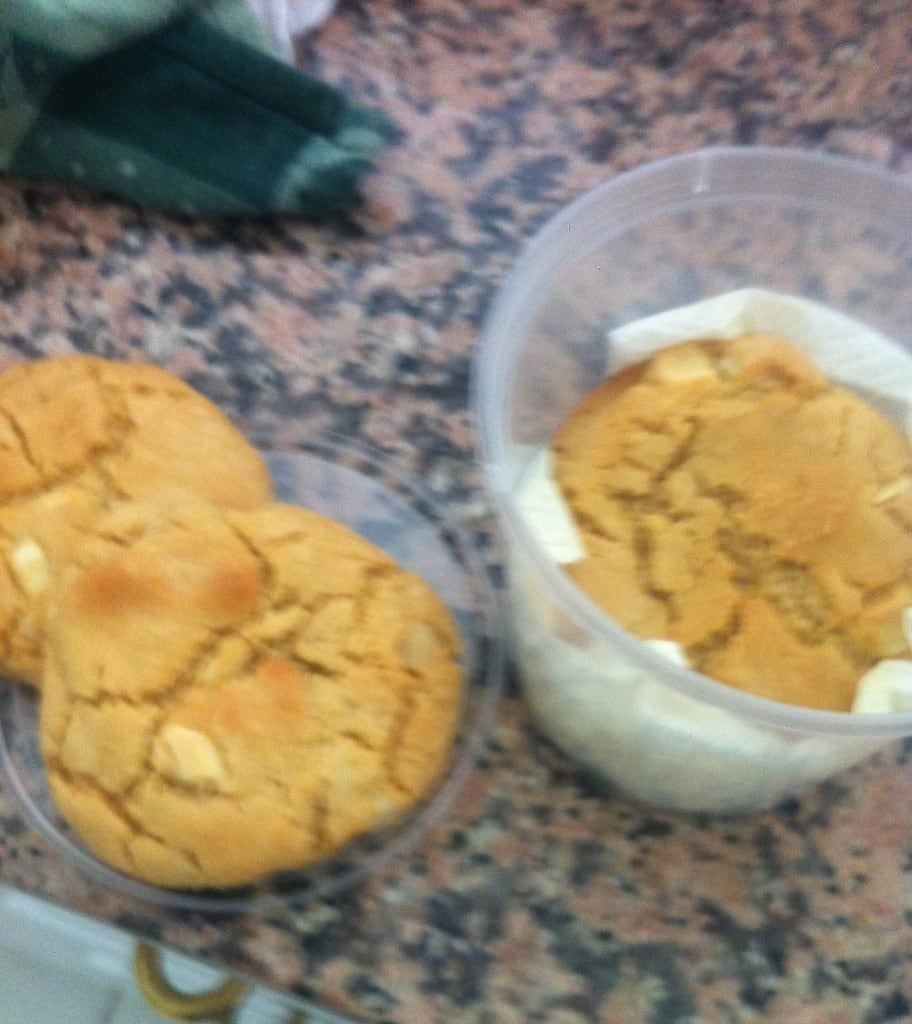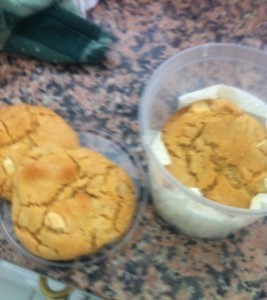 I put Subway's version on a pedestal and unless mine reached it- it wasn't acceptable. Friends- we have a winner here and now, as much as I love Subway cookies, I can make my own. The only difference with these are- The used my favourite gluten free flour blend which does not sacrifice their taste at all! So now our gluten intolerant friends are covered. Chewy, the perfect balance of white chocolate chunks (NOT CHIPS) and roasted macadamias- Try to stop yourself at one. Or do what I did and make them smaller cookies so you can eat four and claim them to be the same size as a standard one.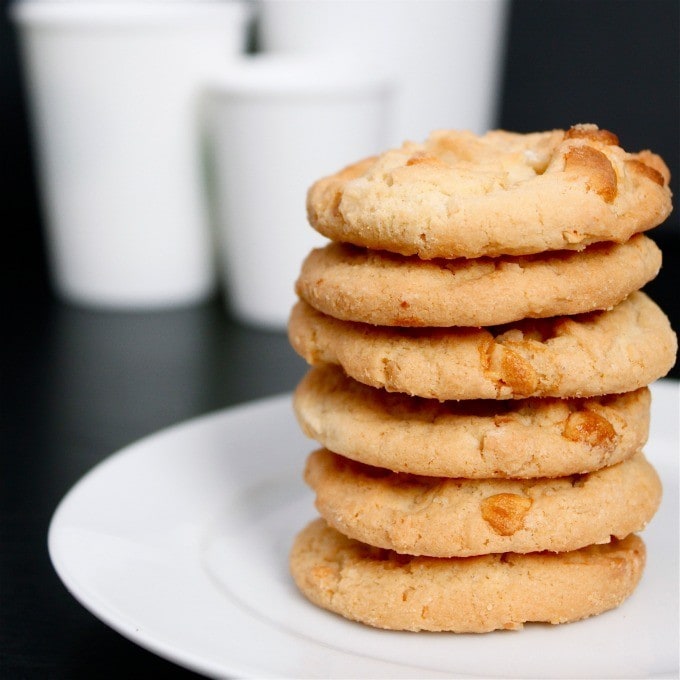 Those cookies I ate every Saturday? You bet I taunted Niki with them when I got home. Too good to share.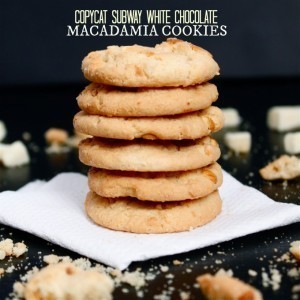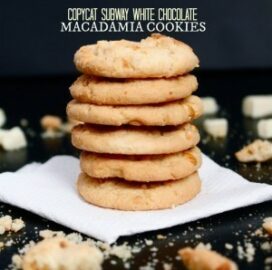 Ingredients
1

cup

flour of choice

I used wholewheat and a gluten free blend

2/3

cups

coconut sugar

can sub for brown or white sugar

1/2

tsp

baking soda

1/2

tsp

sea salt

1

large egg

1

T

vanilla extract

1/4

cup

salted butter

melted

1/3

cup

macadamia nuts

roughly chopped

1/3

cup

white chocolate

roughly chopped
Instructions
Preheat the oven to 180 degrees Celsius. Line a cookie sheet with baking paper and set aside.

In a large mixing bowl, sift the flour, baking soda and sea salt and mix to combine.

In a separate bowl, add the melted butter with the sugar and mix very well. Add the egg and vanilla extract and stir until fully incorporated.

Add the dry mixture to the wet mixture and mix well. Stir through the macadamia nuts and white chocolate chunks.

Using your hands, roughly form golf ball sized cookies and place on the cookie sheet. Using a fork or the back of a spoon, press down lightly on each cookie. Ensure cookies are well spaced apart as they expand. Bake in the oven for 12-15 minutes, until slightly golden on top.

Remove from oven and allow to cool completely on baking tray.
Notes
Cookies can be kept in a sealed container for up to 2 weeks.
For crispier cookies (as pictured), remove from oven when golden on top.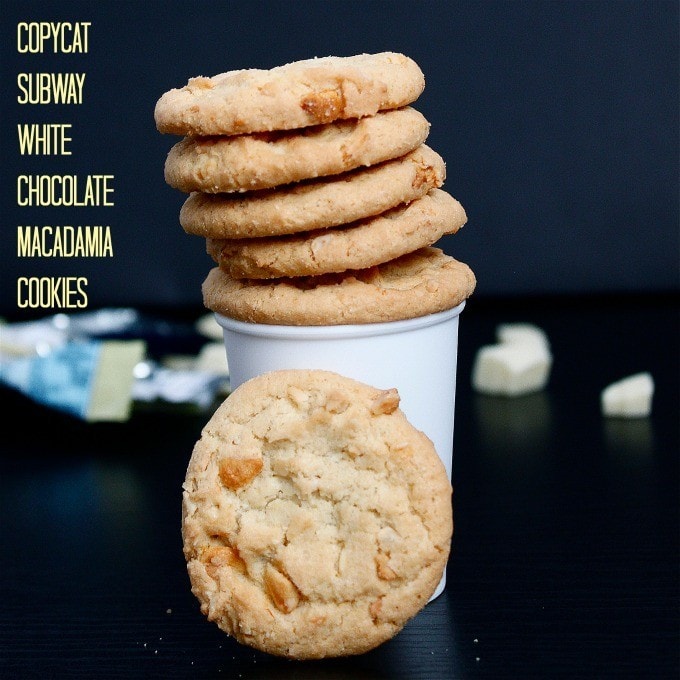 Do you remember the first time you went to Subway?
What was your 'go to' Sub?
Pickles and jalapenos in a sandwich. Yes?