Copycat Starbucks Gingerbread Latte
Healthy Copycat Starbucks Gingerbread Latte made with NO dairy, cream, sugar or any nasties! Cheaper than store bought and super simple to whip up! It's naturally paleo, vegan, gluten free, dairy free and sugar free!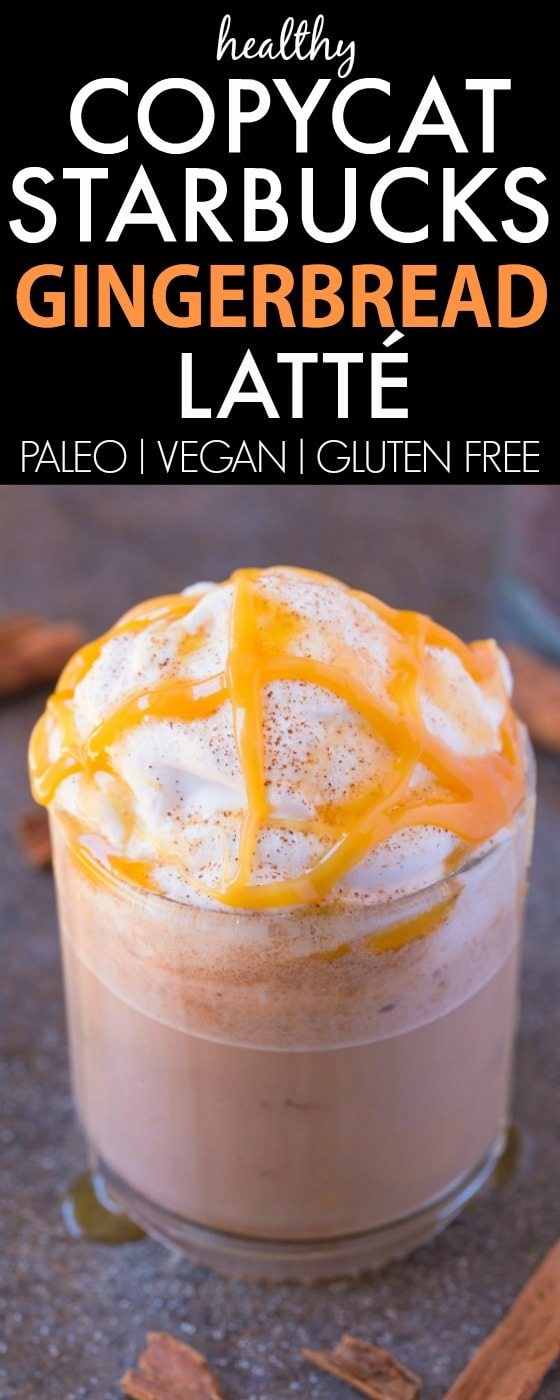 Happy Sunday champions!
So- I've decided to include a new weekly feature on the blog. From this Friday onwards- Every recipe posted on that day with be a copycat recipe from either one of my favourite restaurants or a foodie product out there given a healthy makeover!
I love challenging myself in the kitchen and experimenting. Even though at times I may come close to burning down the kitchen or getting molasses in my hair- At the end when you have a successful creation- It's all worth it.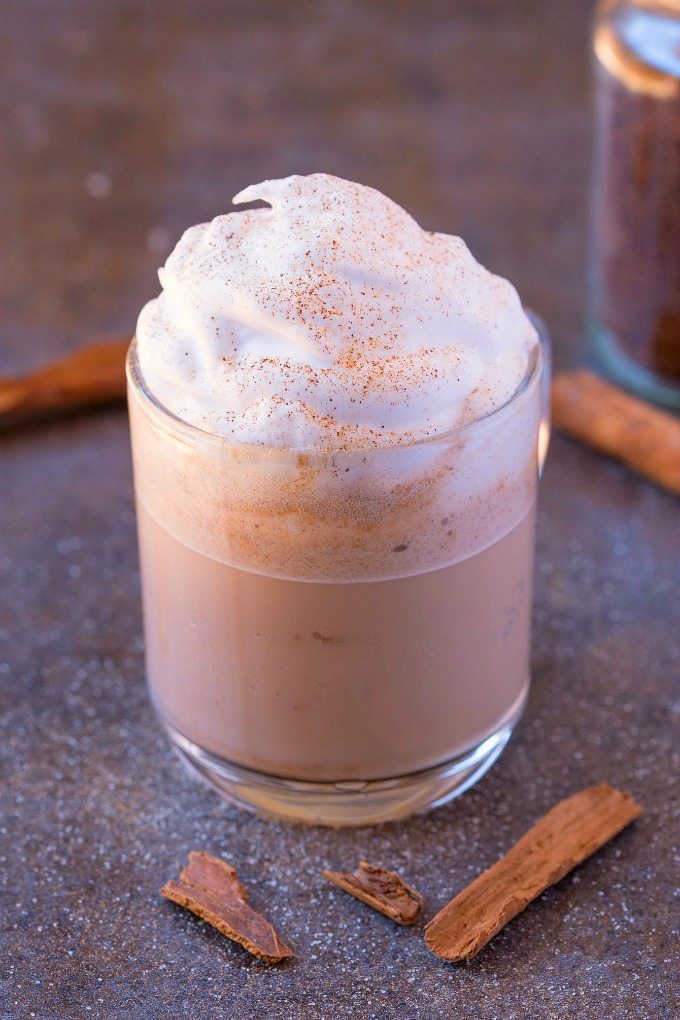 So far I've got a few recipes I'm proud of under my belt. It started with the Copycat Lindt Truffles which were made back in 2012 and my friend's aunty took credit for them. NASTY. In 2013, I replicated my all time favourite cookie from Subway- the White Chocolate and Macadamia nut cookie! These were both before the blog was born but both had to make it on here. More recently, I shared my sister's favourite chocolate bar- Bounty– given a Paleo makeover which she claims taste better than the original. (She may have been telling me that to shut me up but I'll take it).
As evidenced by other recipes like pancakes or oatmeal, I get flavour inspiration there too. So what's to come in the coming couple of weeks? On my Facebook page, I asked what sweet treat they'd like made over and the majority of answers were one thing- Snickers Bars.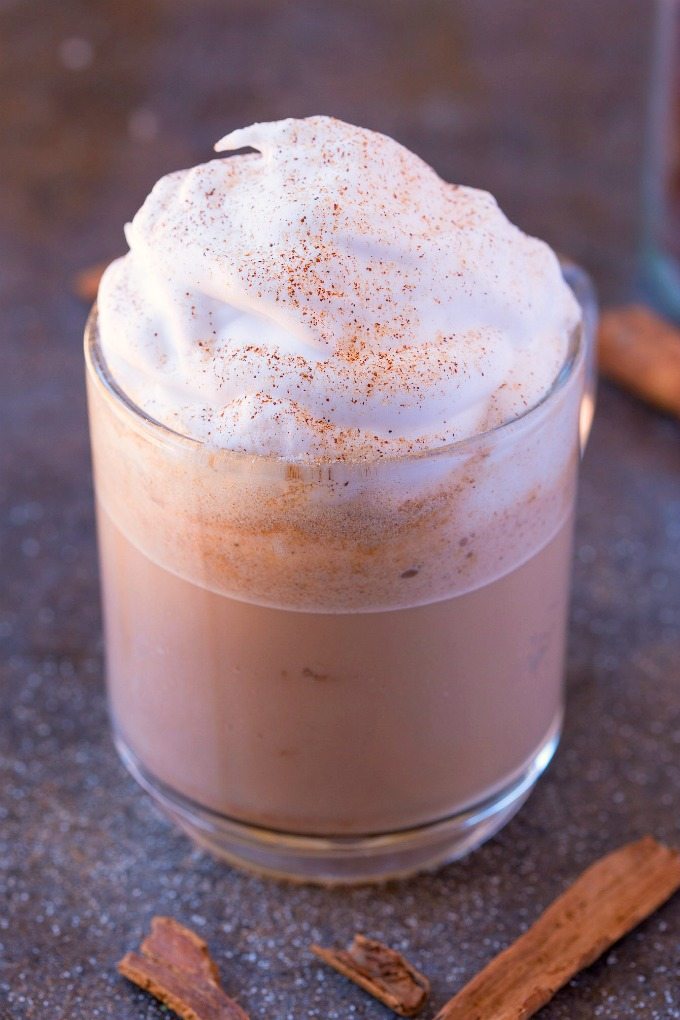 You asked.
I delivered.
But not today. Sorry.
Today I replicated a drink I fell in love with recently when I was in the northern Hemisphere. It was a toss up between the Pralines and Cream latte or the Gingerbread latte. The decision came down to the facial expression of the Starbucks server when I was about to say 'pralines'. I quickly switched the gingerbread. Not sure what was going on there.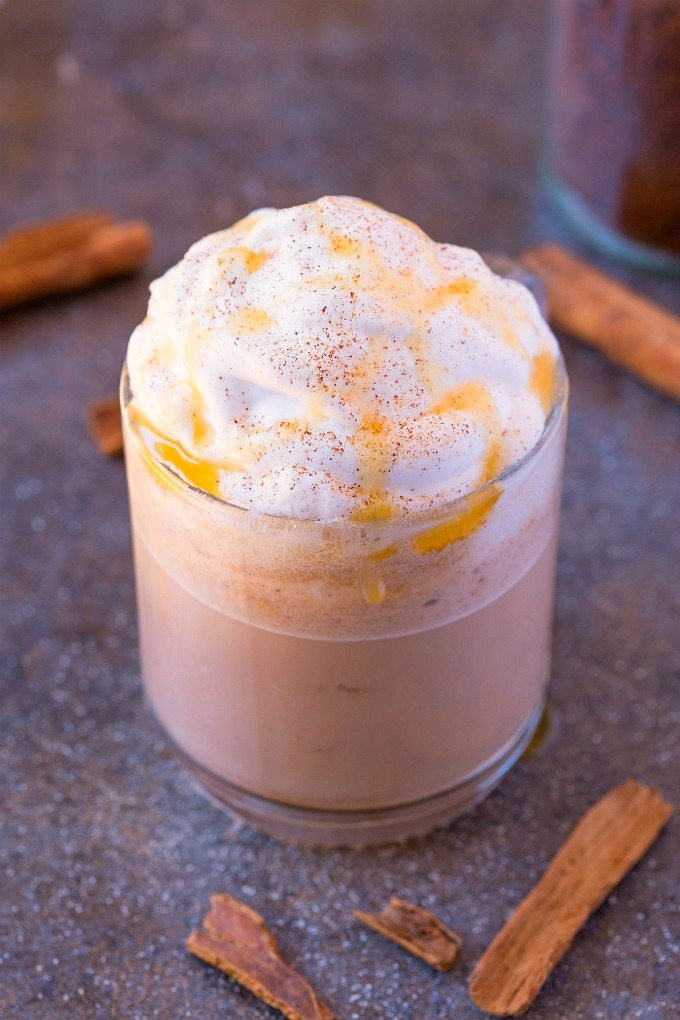 I had this epic latte twice- The second time I omitted the whipped cream on top (it was pretty sweet as it was) and was shocked to see how….what's a nice word for ugly? Visually unfortunate? Okay. Yes.
The gingerbread latte is visually unfortunate. But delicious. So that makes up for it.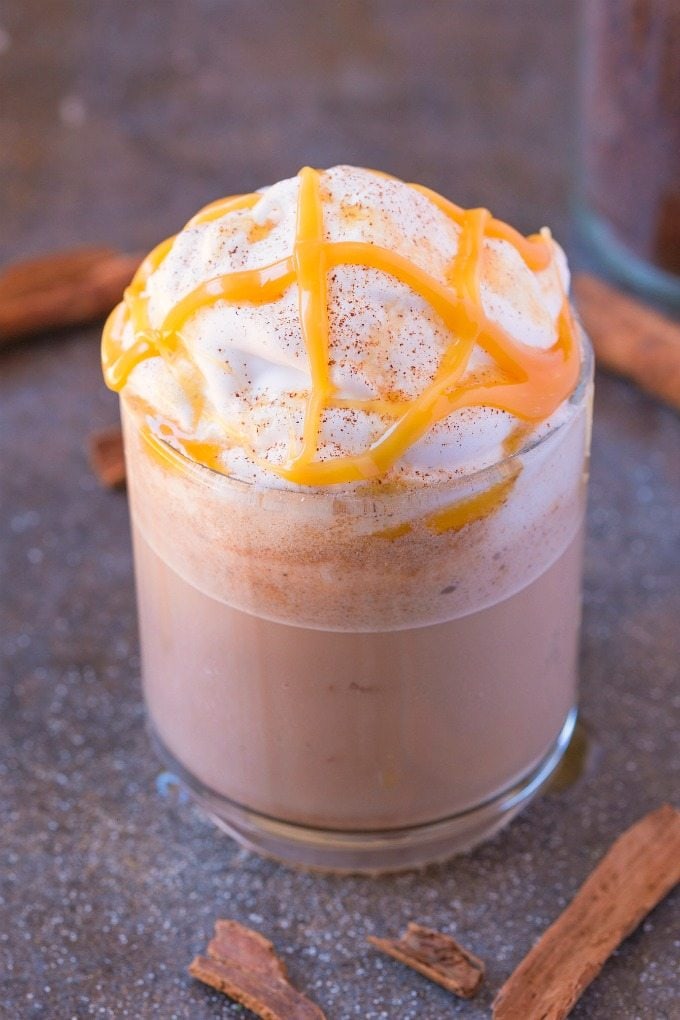 When I returned home, I got to work to try out the right balance of sweetness, gingerbread spices and warm milk to present- A copycat Gingerbread latte! Seeing as it's Summer here in Australia, I've had this several times, mostly over ice. You can do it either way- just make it. I used Natvia (a natural sweetener), so this is completely sugar free. I also used almond milk so for those of you whom are vegan- You have no excuses.
Don't say I didn't warn you…It's visually unfortunate.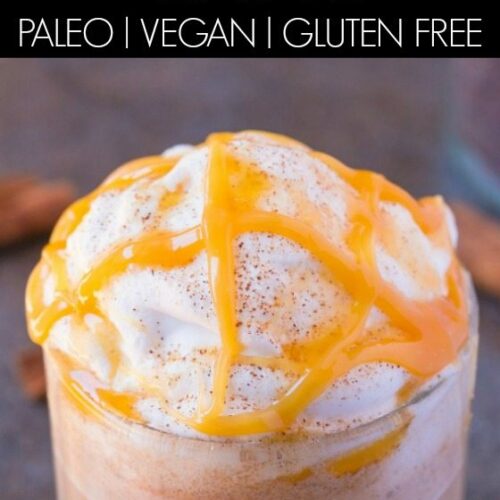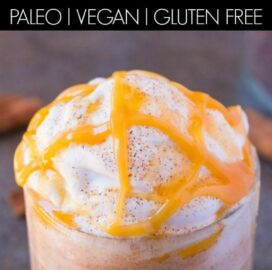 Copycat Starbucks Gingerbread Latte
A copycat and Vegan version of Starbuck's seasonal Christmas beverage- the gingerbread latte!
Print
Rate
Ingredients
2

cups

milk of choice

I used Almond Breeze Unsweetened Vanilla

2

serves instant coffee

dependent on package/brand

1

T

boiling water

1/2

tsp

ground ginger

1/2

tsp

cinnamon

1/2

tsp

nutmeg

1/2

tsp

all spice

can sub for ground cloves

2

T

Natvia natural sweetener

can sub for another sweetener

Extra cinnamon/ginger for topping
Instructions
In a small saucepan, add the instant coffee with the boiling water and milk of choice. Heat on medium until it starts to bubble.

Add in all the spices and sweetener of choice and mix until fully incorporated.

Remove from heat, pour into two cups and dust with extra cinnamon and nutmeg.
Notes
For an iced version, simply allow to cool slightly then pour over ice.

What would you want to see a copycat recipe for?
Have you had a seasonal drink at a coffee shop yet?
Is the 'Pralines and Cream' flavour poisoned or something?