Homemade Gingerbread Latte
This homemade gingerbread latte is a copycat version of the famous Starbucks drink! No refined sugar and no dairy needed, it's a healthier version that tastes MUCH better!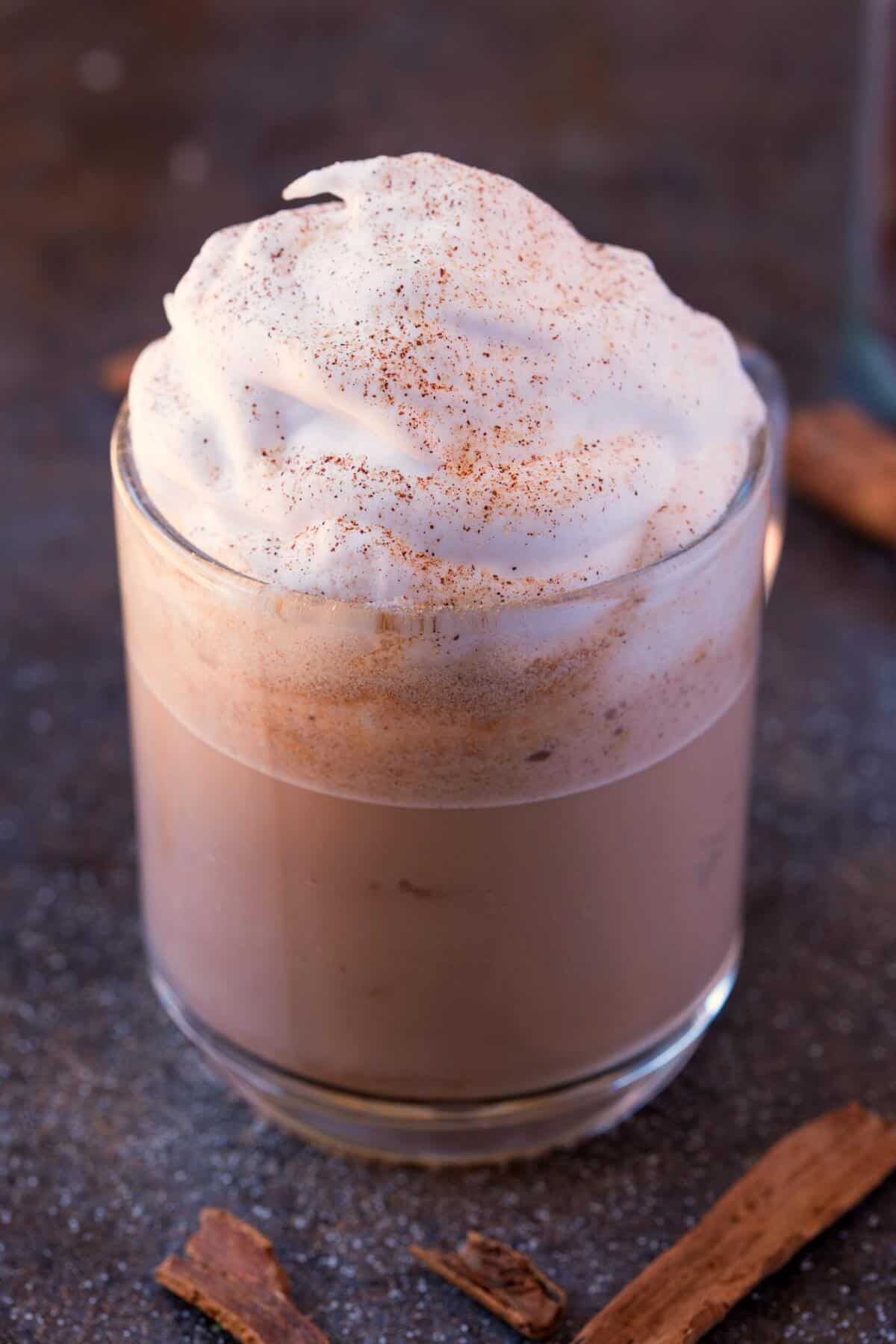 Healthy Gingerbread Latte
When it comes to cozy and festive recipes, I love making a hot chocolate mug cake, hot fudge pudding cake, and this homemade gingerbread latte.
If you are anything like me, the holiday season is the perfect time to try out all the limited edition flavors. It's that special time of the year where many stores bring out the holiday flavors that are ONLY available for a specific time period. One of my favorite places to indulge in the holiday goodies is Starbucks.
My usual Starbucks order is the Americano, but that goes out the window when they first advertise the pumpkin spice latte. Next comes the peppermint mocha and white chocolate mocha and my personal favorite, the Gingerbread latte. While I typically don't enjoy the gingerbread flavor, I am a sucker for all the caffeinated version of it. It's got the bitterness of the coffee, paired with the spiciness of the gingerbread and then the sweetness from the syrup.
Now, this is FAR from a healthy or even keto drink. In fact, the last time I had one was BEFORE I went keto. Since I've been craving it like crazy, I decided to make a homemade version. Not only is it healthier to make and uses simple ingredients, but it's also so much CHEAPER!
No sugar, no dairy, and no paper cups needed. It's sweet, dark, and full of spices. The latte takes less than 2 minutes to make and satisfies the gingerbread craving.
I've been drinking it all week and it is so good, I've even made it after dinner using decaf coffee!
How do you make a gingerbread latte?
The Ingredients
Espresso OR instant coffee– If you own a coffee maker or machine, use a single shot of espresso per cup of coffee. If you don't, simply combine a 1/4 cup of hot water with 2 teaspoons of instant coffee.
Milk of choice– Any milk can be used. If you are looking to keep this both keto and vegan, be sure to use unsweetened almond milk or coconut milk.
Granulated sweetener of choice– Any granulated sweetener can be used. Monk fruit sweetener and erythritol are great sugar free substitutes, but of course, white, brown, and coconut sugar can all be used.
Gingerbread spices– A mix of ginger, cinnamon, allspice, and nutmeg.
Whipped cream– optional, but gives the latte the true Starbucks experience.
The Instructions
In a small saucepan, combine all your ingredients and bring to a simmer on medium heat. Once simmering, reduce to low and stir regularly for 1-2 minutes.
Remove the gingerbread latte mixture from the stovetop and pour it into mugs. Top with whipped cream and enjoy.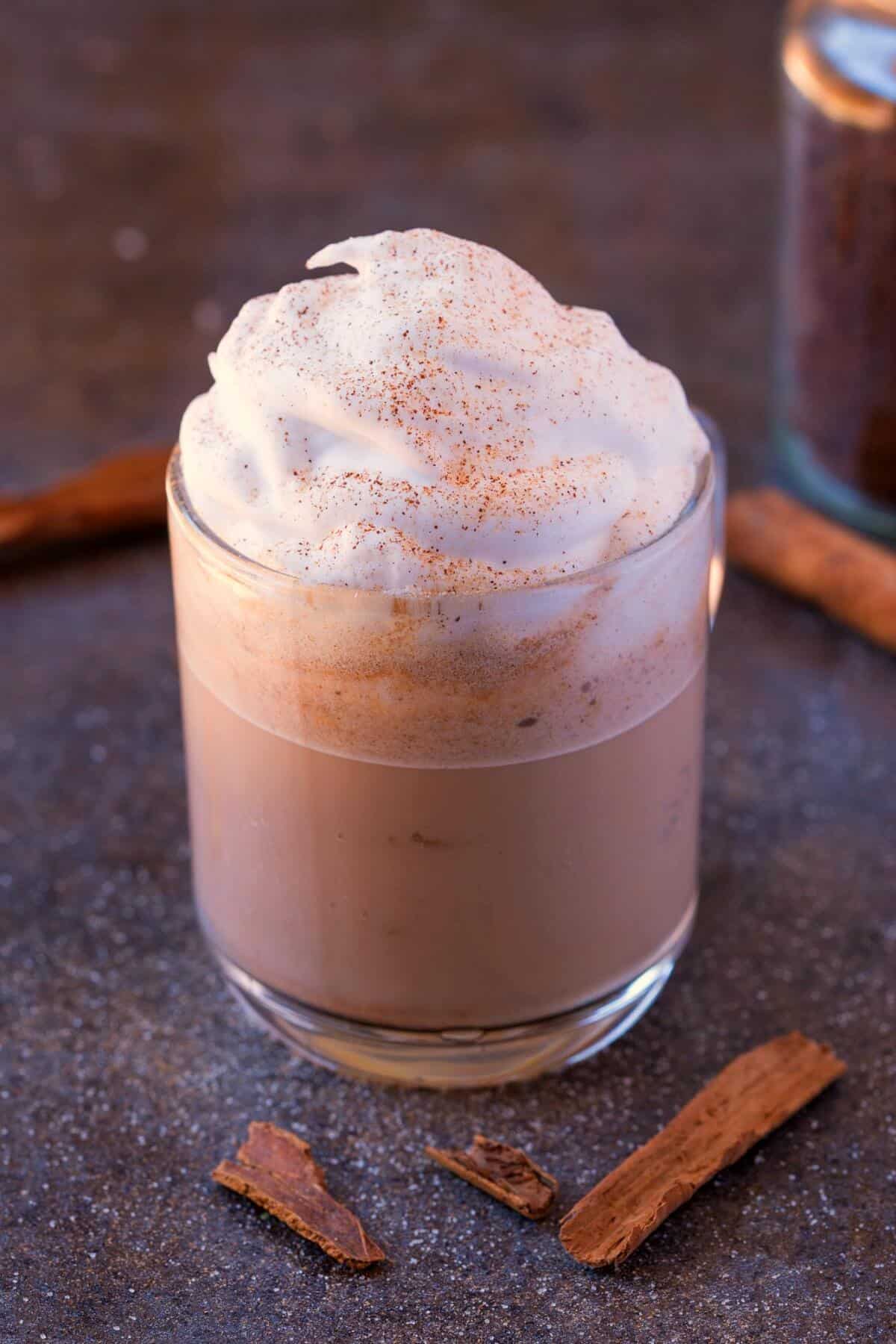 How many calories in a homemade gingerbread latte?
My homemade version is sugar free and dairy free, so the calories are minimal compared to the traditional latte.
A grande Starbucks gingerbread latte clocks in at 330 calories, 40 grams of carbs and a whopping 38 grams of sugar.
In my homemade version, each latte clocks in at 40 calories, 3 grams of carbs and ZERO grams of sugar.
Ways to jazz up your gingerbread latte
Add molasses– If you don't follow a keto or sugar free diet, add a drizzle of molasses. This gives it a more authentic gingerbread flavor.
Serve it cold– Pour your latter over ice, for an iced gingerbread latte.
Double the espresso– This is something I would do! Double the amount of espresso for the ultimate caffeine kick.
Serve with cookies– Pair your latte with some shortbread cookies or sugar cookies.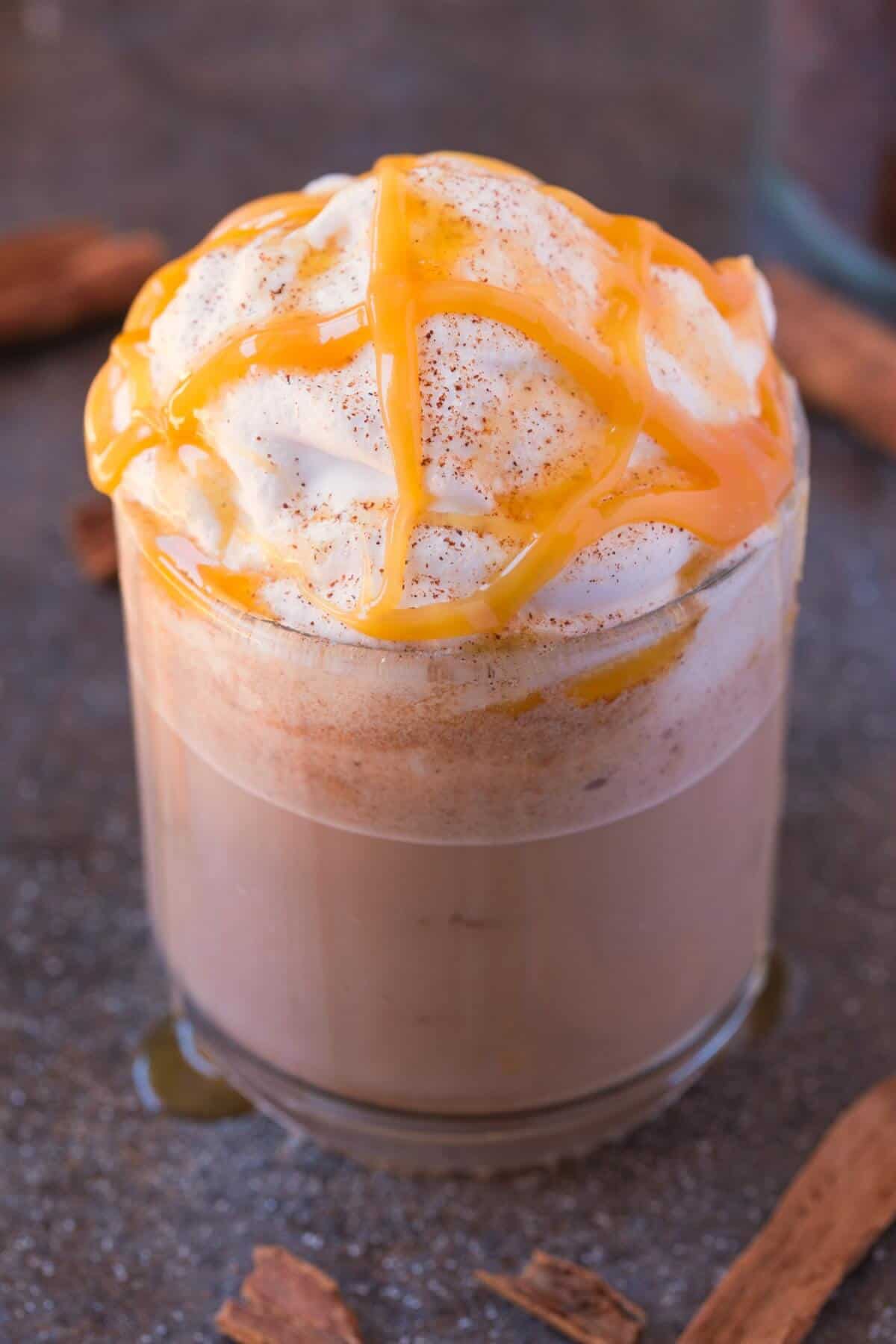 More festive treats to make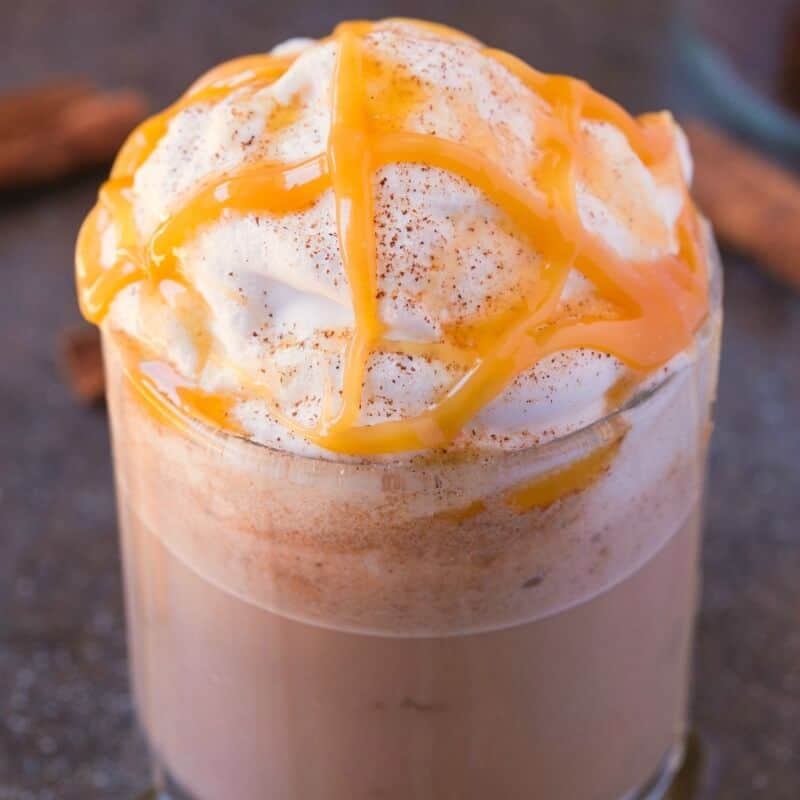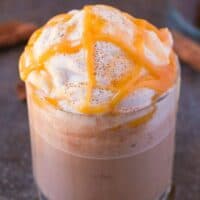 Gingerbread Latte (Starbucks Copycat!)
This gingerbread latte is a dairy free and keto version of the famous Starbucks beverage! Healthier and cheaper and store bought!
Print
Rate
Instructions
In a small saucepan, add all your ingredients, except for the whipped cream. On medium heat, bring to a simmer. Once it begins to simmer, reduce to low and stir regularly. After 2 minutes, remove from the heat.

Pour into two cups and top with whipped cream.
Notes
* If you don't have an espresso machine or coffee machine, use instant coffee. Combine 1/4 cup boiling water with 2 teaspoons of instant or decaf coffee. Reduce the milk to 1 3/4 cups.
For an iced gingerbread latte, pour over ice.
Nutrition
Serving:
1
serving
|
Calories:
40
kcal
|
Carbohydrates:
2
g
|
Protein:
1
g
|
Fat:
3
g
|
Sodium:
326
mg
|
Fiber:
1
g
|
Calcium:
307
mg
|
NET CARBS:
1
g