These healthy no bake peppermint chocolate cookies are thick, chewy and super fudgy- Perfect to snack on, a healthy dessert, holidays, or even a wholesome breakfast! A no mess, no fuss recipe which takes minutes to whip up, they are packed with protein, fiber and are suitable for those following a vegan, gluten free, keto friendly, sugar free, paleo, grain free and dairy free lifestyle!

Remember the olden days when all I shared were no bake recipes? Life happened, I found comfort in my first microwave (and oven) and since then, I kind of took a break from them. I've been missing my bars, balls (ha!) and candy inspired truffles.
However, they are back.
Don't call it a comeback….Call it a take-over.
A No-Bake-over.
(I really hope none of my readers know who I quoted above- It may give away a secret guilty pleasure of mine).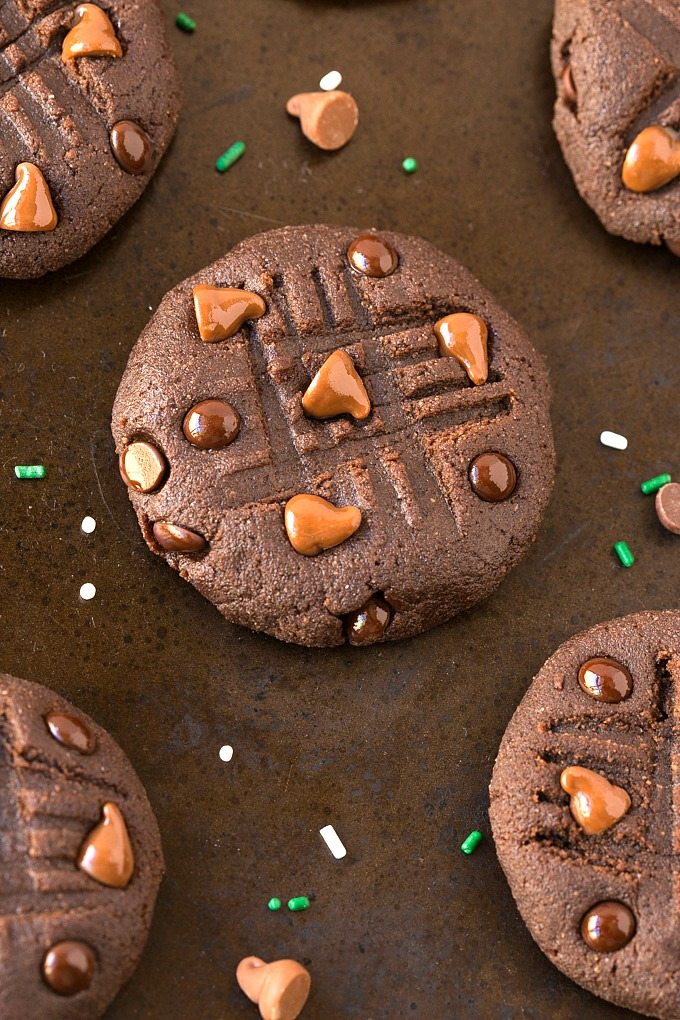 ANYWAY.
Today's recipe for healthy no bake peppermint chocolate cookies was not inspired by an item, event or food previously samples. Today's recipe was re-inspired by a coffee date with one of my best pals, Andria.
Long term readers may remember this recipe I shared for these chewy no bake mint chip granola bars. In that post, I reminisced about the times whenever Andria and I would catch up. If there was a candy store in close proximity, you'd be 99% certain that she'd swing by and pick up some Junior mints.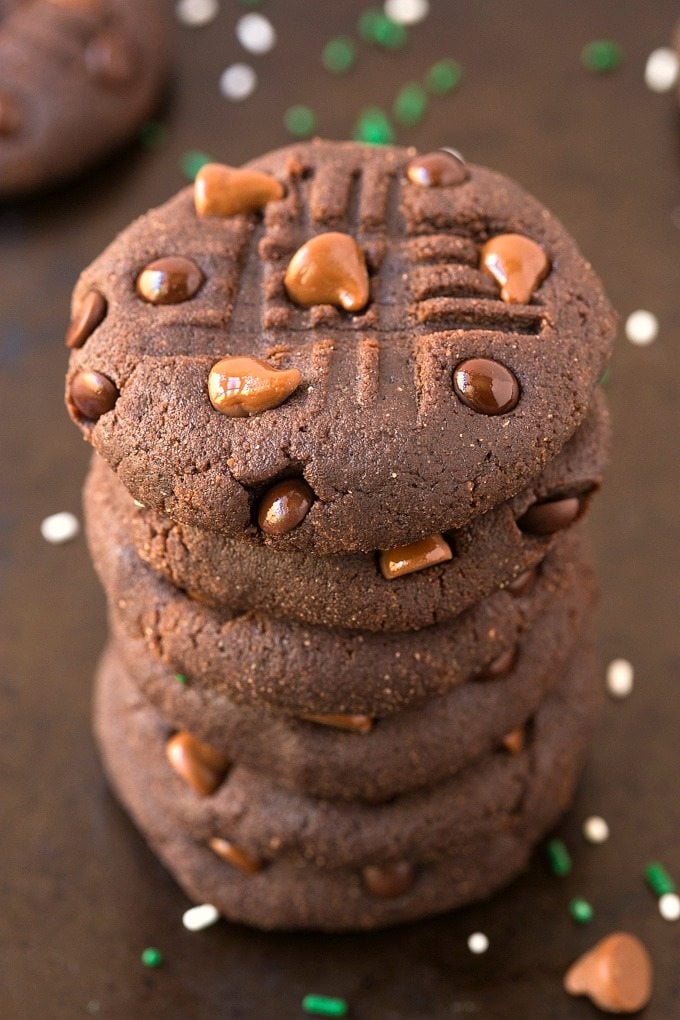 The other week, I caught up with Andria after what feels like forever. It's the sad reality we all have to deal with- We grow up, we have different priorities and time is something which escapes us all too often. However, with as much as we both have on right now, we always make time to catch up.
It's funny to think back to the first couple of years of friendship we shared. Our early years involved nights out starting at midnight (her fault), salmon dancing in taxi cabs (don't ask), taking over 150 photos in a single night (a fantastic resource for when you forget a night's happenings…). Later on, we matured into Italian dinners down Lygon street (an Italian precinct in Melbourne, Australia), crossing paths in San Francisco (pretty much the highlight of my study abroad days). More recently, I've watched her evolve as an epic marketing manager, and most recently starting a new journey.
Regardless of all these growths we've had, changes in our lives and curveballs life throws at us- She's someone I can count on even on the other side of the world, or a mere 2 miles away.
So what does have to do with these no bake peppermint hot chocolate cookies? Well, besides making me think of Andria, I've made her a batch to be delivered tomorrow…like old times. The first time I made her the chewy no bake granola bars, I forgot the mint extract which gave it the actual mint flavor. Yesterday, I whipped up a batch of these cookies and once again, omitted the mint extract as an ode to our friendship. (Not really, I just made them again for myself, under the guise of making them for her in mind…).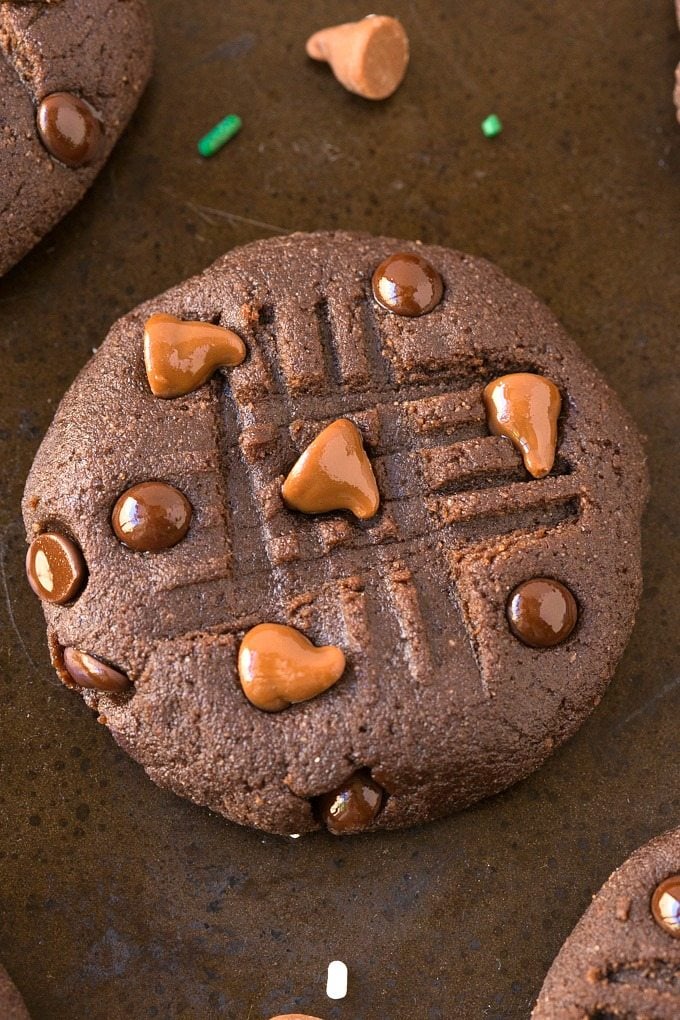 These healthy no bake peppermint chocolate cookies are thick, chewy and fudgy all at the same time, and take minutes to whip up! With a handful of healthy, wholesome ingredients, you'd be fooled into thinking they were a decadent dessert! Traditional no bake cookies (holiday, Christmas or anything related!) are typically chock full of butter, flour, sugar and corn syrup. These beauties contain none of those, yet mimic the taste and texture! This is due to the combination of oat flour (in the non-paleo option), coconut flour, drippy nut butter, and pure maple syrup or brown rice syrup (oh, and the optional but not really optional chocolate chips).
For those of you with nut allergies, this can easily be adapted to be able to be enjoyed! Swap out the drippy almond butter with soy nut butter or sunflower seed butter. Even better, try the chocolate soy nut butter– This stuff is seriously addictive, and totally 'grab a spoon and eat from the jar' worthy! Protein lovers, this can easily be pumped up with protein, with the addition of a scoop of protein powder! As always I recommend this casein protein powder, this vegan brown rice protein powder, and this paleo friendly protein powder!
Depending on which option you choose, these no bake peppermint chocolate cookies are naturally gluten free, vegan, dairy free, paleo, sugar free and completely grain free!
HACK! For those of you who AREN'T a fan of peppermint or mint flavored goodies, feel free to completely omit the mint extract. Instead, swap it out for pure vanilla extract and enjoy a loaded chocolate no bake cookie!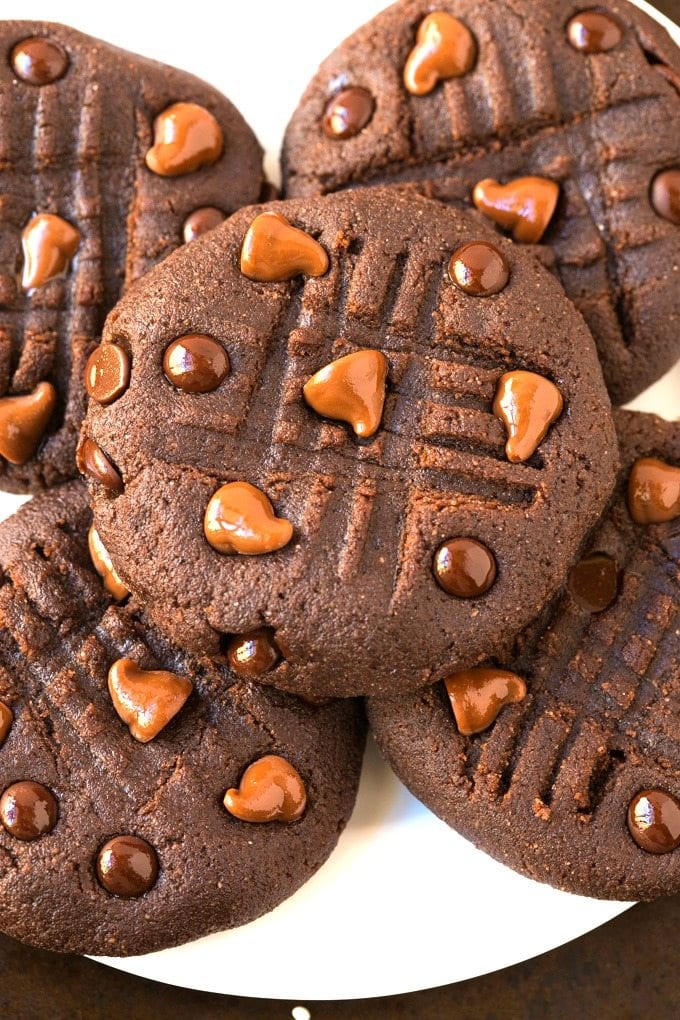 Make these healthy no bake peppermint chocolate cookies and the next time you think of peppermint, think of Andria.
Don't ask, just do it.
You're the hot sauce to my swag.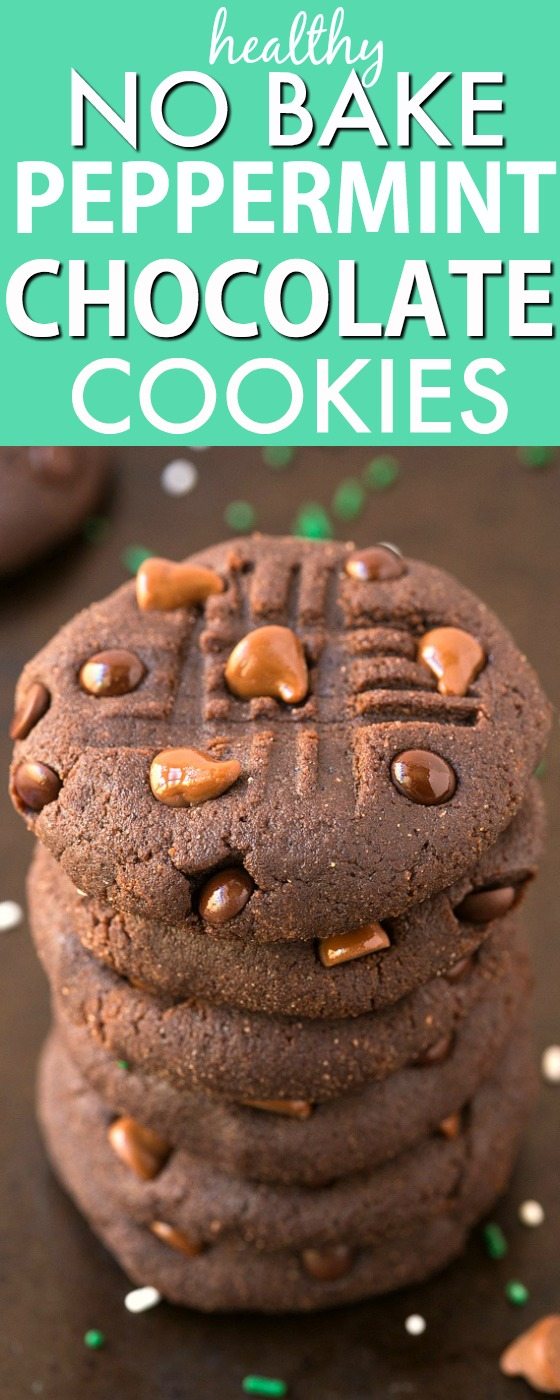 Share this recipe on Pinterest
Love this Chocolate Peppermint Cookies recipe?
Share it with the world on Pinterest.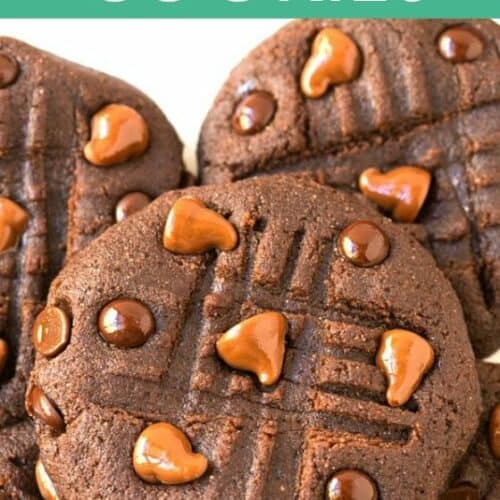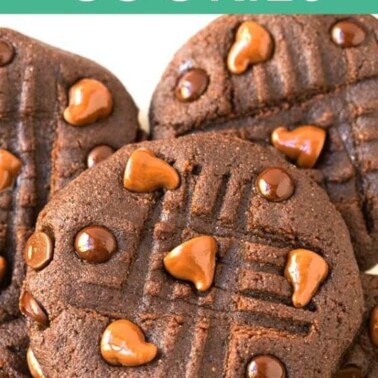 Healthy No Bake Peppermint Chocolate Cookies
Healthy No Bake Peppermint Chocolate Cookies packed with protein and zero sugar- Thick, chewy and super fudgy! Paleo, vegan and gluten free!
Ingredients
1 1/2

cup

gluten-free oat flour OR almond flour

1/4

cup

coconut flour

2

tablespoon

cocoa powder

1

scoop chocolate protein powder

optional

pinch

sea salt

1/2

teaspoon

peppermint extract

1/2

cup

drippy almond or cashew butter

can sub for any nut or seed or soy nut butter

1/4

cup

maple syrup OR brown rice syrup

1/2-1

cup

mixed chocolate chips

divided
Instructions
In a large mixing bowl, combine your flour(s), protein powder (if using it), cocoa powder, salt and granulated sweetener and set aside.

In a microwave safe bowl or stovetop, melt your nut butter with the maple syrup. Once combined together, whisk your mint extract (or vanilla extract) before pouring into the dry mixture.

Mix together until a crumbly texture remains. Using a tablespoon, add milk of choice until a thick batter is formed. Add half the chocolate chips, reserving the rest to top the cookies. If batter is too thin, add an extra spoonful of flour. If it's too thick, add a dash more milk.

Using your hands, form into small balls and place on a large plate or cookie sheet. Press each ball into a cookie shape, topping with a few chocolate chips. Refrigerate for at least 10 minutes, or until firm.
Notes
* Adjust accordingly- If your protein powder isn't sweetened, you may need more.
** Adjust accordingly- Depending on what protein powder/coconut flour you use, you may need considerably more than you think!
These cookies are best kept refrigerated, but taste amazing slightly thawed from the freezer. For a super fudgy cookie, enjoy at room temperature.

Disclosure: This post may contain affiliate links. I may earn a small commission for my endorsement, recommendation, testimonial, and/or link to any products or services from this website.