Just THREE minutes and a simple ingredient list is needed to whip up this Cinnamon Raisin microwave English muffin which is JUST like the real deal! There are three versions- Paleo, Vegan and Gluten Free to suit most dietary lifestyles- For those without a microwave, there is an oven friendly version!

Oh Sunday. I don't mind you today. Why? It's a long weekend here in Sydney!
Ever since I posted my microwave English Muffin recipe last week, I've been overwhelmed with how many of you guys tried it out already- as someone who develops recipes with the hope others enjoy them as much as I do- this really means the world.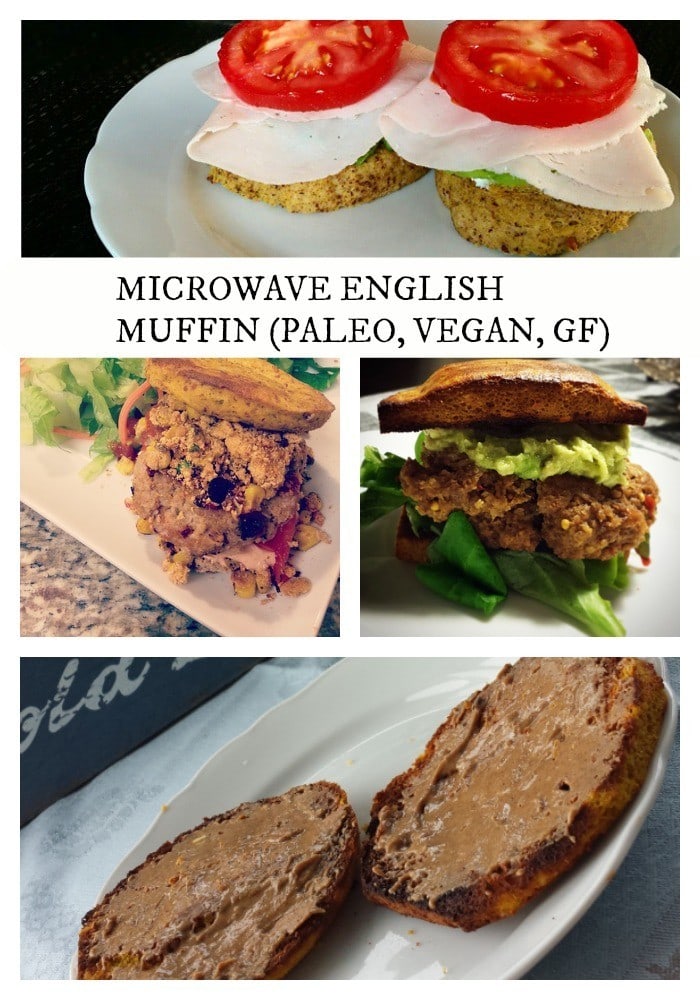 One English Muffin I first tried before the vegan and paleo versions was a Cinnamon Raisin English muffin– based off my 5 minute cinnamon raisin flat bread! I remember the day I tried it out because strangely, we were discussing 'man caves' and what either of us would consider necessary as bachelors in our own 'pads'. There is a stigma that lads living alone tend to live in junk and rubbish. Wrong.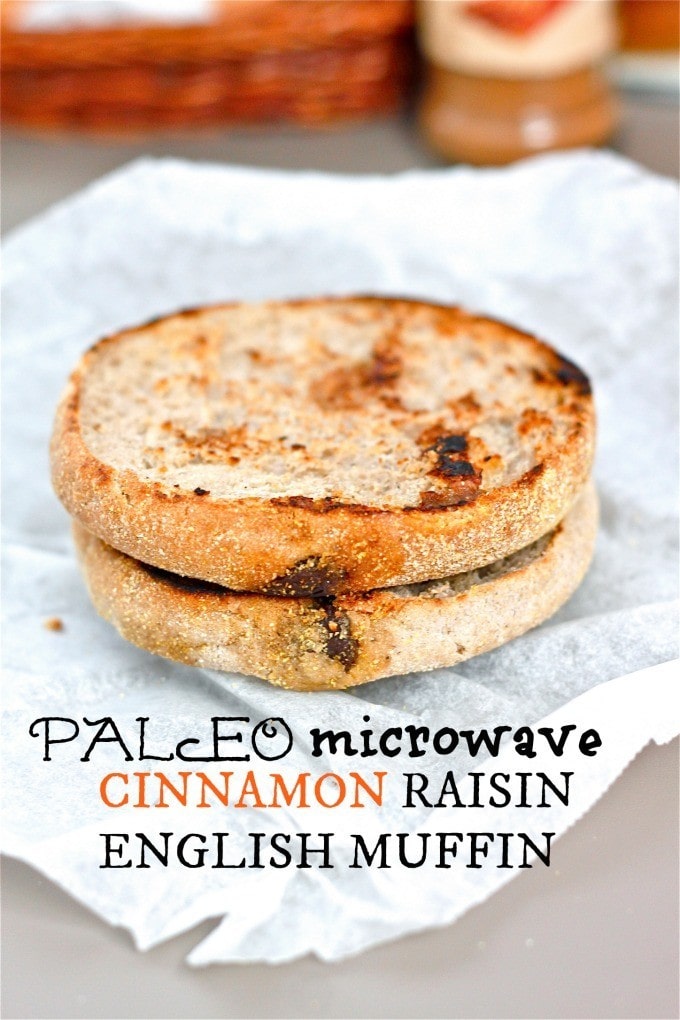 Who said that 'man caves' can't be cool, functional and stylish? The number of single men who opt to live alone is constantly increasing throughout Australia, especially in urban areas. Single men have a vast array of options available when it comes to turning their kitchens into fun and practical spaces regardless of their size. If you live on your own and your living space is limited, check out this epic find which I'm dead keen on….
Integrated washing machines
Every man needs a washing machine (yes, we really do). I may have been forgiven for putting off the decision to buy one due to the large amount of space that these bulky appliances take up. Instead,I've considered with an integrated washer dryer. There are some great free-standing models out there that have been designed to save space, money, and can help cut down on energy bills. I was stunned to find that if you go for an eco-friendly model, as these can reduce water use by 58% and energy bills by 22%. GEE-BUZZ.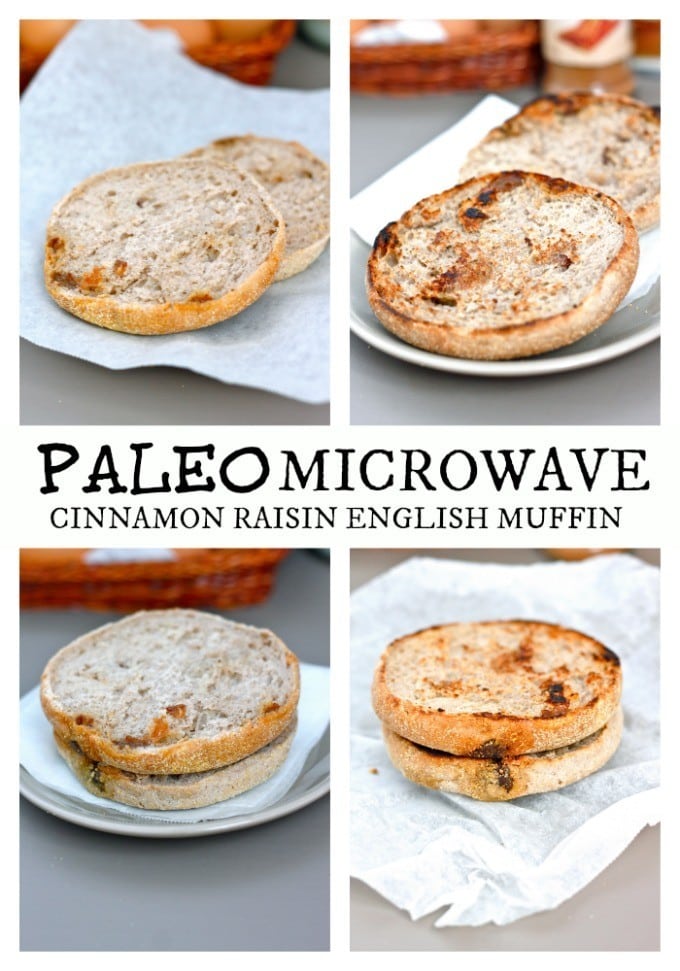 Guys, I'm sold. Well, until I save up enough dough for it. Until then- I have this microwave Cinnamon raisin English muffin which we toasted our future man caves with.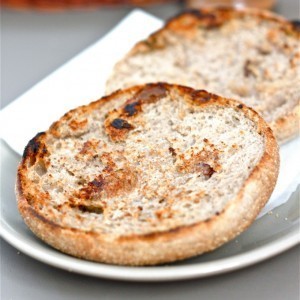 Microwave Cinnamon Raisin English Muffin (Paleo, GF)
A cinnamon raisin English muffin ready in under 3 minutes which tastes better than the original- Paleo, Grain free and Gluten free too!
Ingredients
2

tablespoon

almond flour

1/2

teaspoon

baking powder

2

tablespoon

unsweetened applesauce

can sub for canned pumpkin

1

large egg or 2 egg whites

For vegan option, use 1 flax egg

1-3

tablespoon

liquid of choice

I used almond milk

1/2

teaspoon

cinnamon

Sea salt

1-2

tablespoon

raisins

Almond flour/meal

for dusting (optional)
Instructions
Spray a microwave safe cereal bowl with cooking spray and add the almond flour and baking powder and mix until combined

Add the unsweetened applesauce, egg/flax egg and liquid of choice* and mix very well until all ingredients are fully incorporated

Add the cinnamon and sea salt. Stir through the raisins and put into the microwave for 2-4 minutes, depending on the power

Remove from the microwave and dust either side generously with almond meal. Allow to cool, slice in half and pop in a toaster. Dust again with almond meal and top as you would an English muffin
Notes
Use 1 T of liquid at a time until it reaches a batter like consistency- it really is dependant on the kind of almond flour being used
Allow to cool completely before slicing, otherwise you will end up with an uneven muffin
These muffins are not very sweet- add some coconut sugar if you want a sweeter muffin
You can sub the 3 T almond flour for 1 T coconut flour but the texture is very difficult to replicate
Please note- The key to making these (or the original microwave English muffin) look genuine is to go overboard like I did and dust them in gluten free flour pre and post toasting (gluten free original version) or blanched almond flour (paleo version of both). The things you do to make it look like the real deal…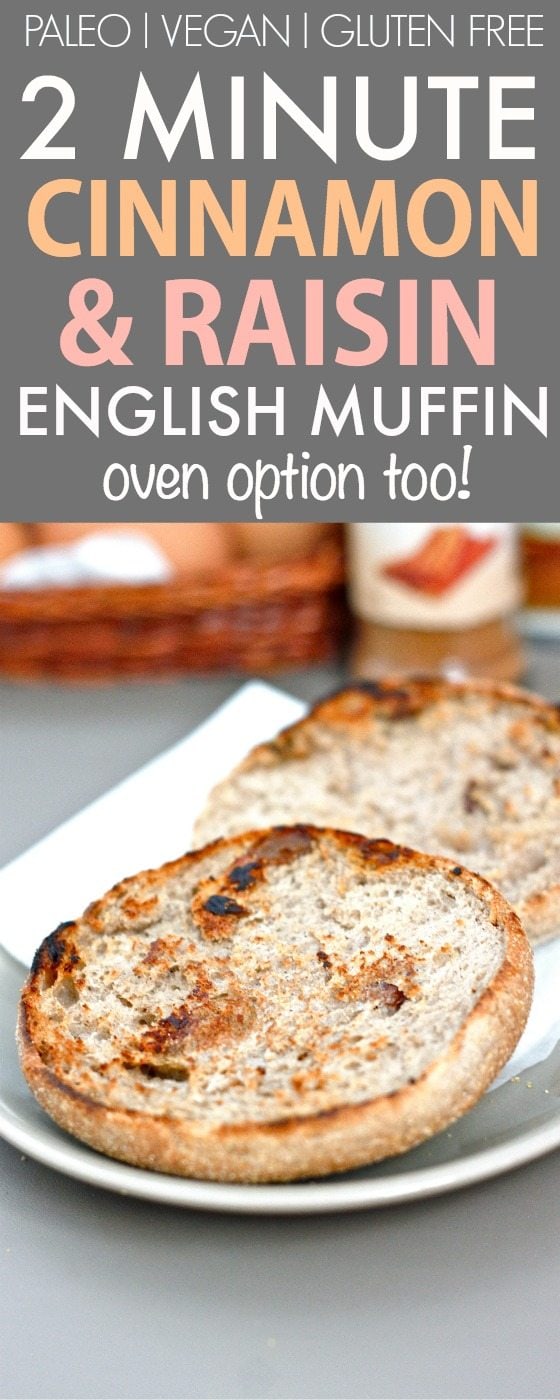 Disclosure: This post may contain affiliate links. I may earn a small commission for my endorsement, recommendation, testimonial, and/or link to any products or services from this website.