Just THREE minutes and a simple ingredient list is needed to whip up this microwave English muffin which is JUST like the real deal! There are three versions- Paleo, Vegan and Gluten Free to suit most dietary lifestyles- For those without a microwave, there is an oven friendly version!


Spill it, Sundays has taken a back road this week in favour of digging up a recipe from the archives!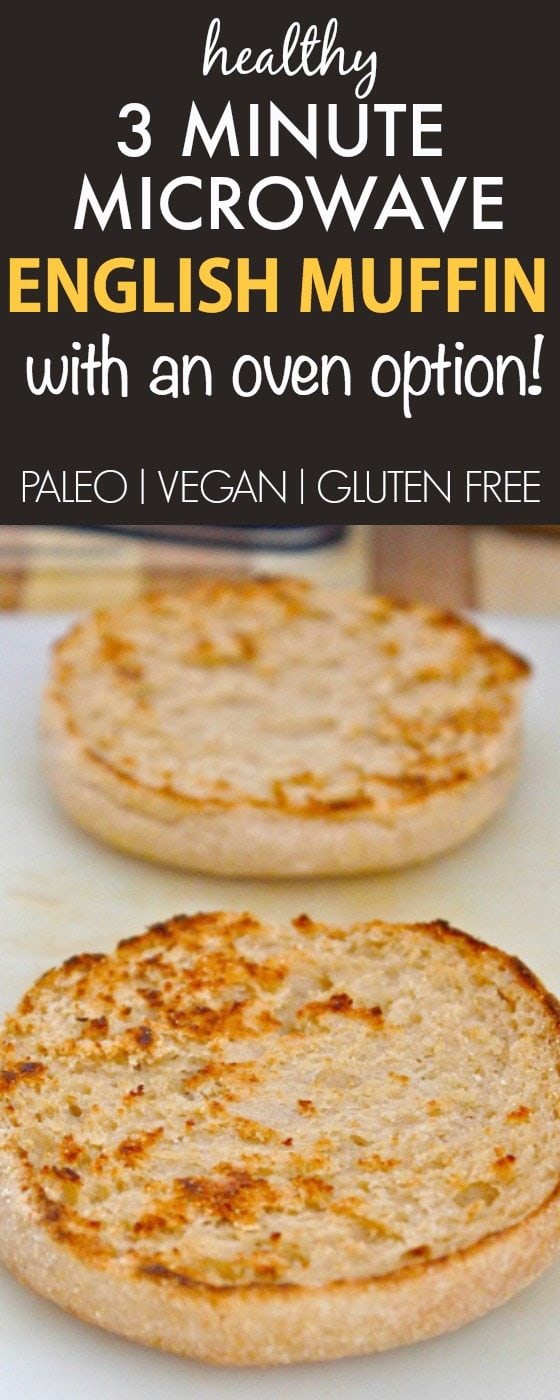 Do you ever have a recipe you posted back in the day which never received the credit it deserved? I do. I have a fair few recipes I'd love to reshoot and refresh but the most significant one would be this- My 3 Minute Grain Free Microwave English Muffin!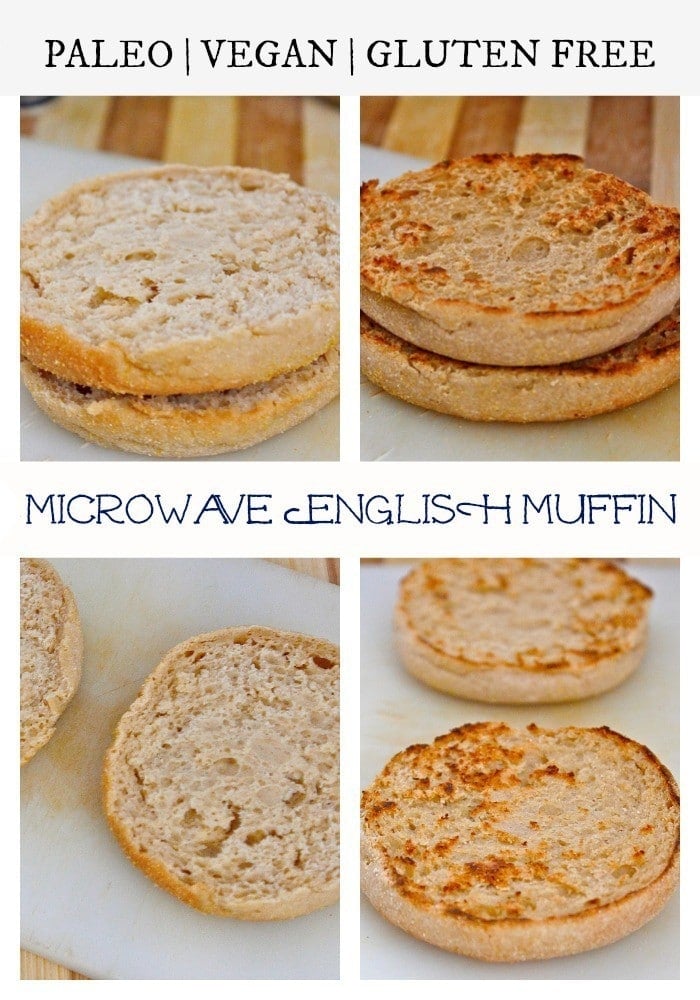 This has been my 'go to' snack for ages and I've tried out different variations and different methods to it and have come up with three different variations to suit most diets out there!
The original version is gluten free and high protein.
The second version is Paleo friendly.
The final version is for my vegan friends out there.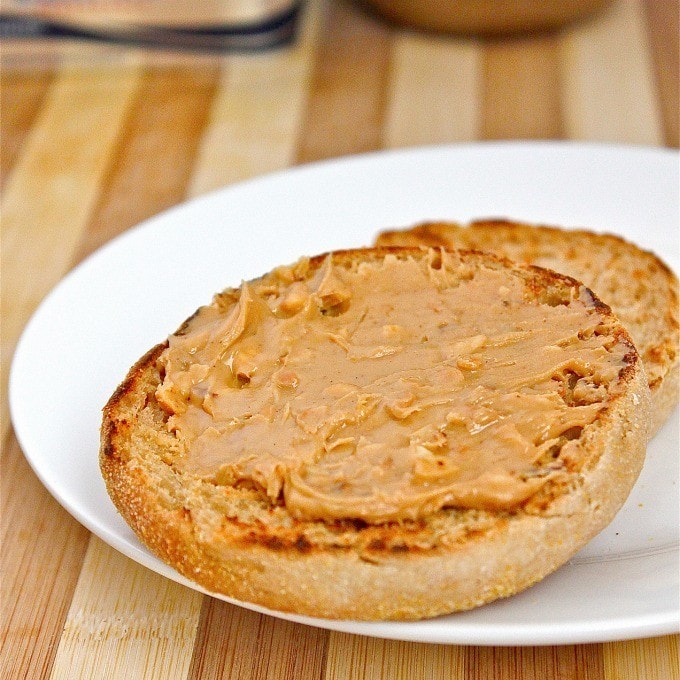 My favourite way is without the out the original way because it is the most accurate in taste and texture to a standard English Muffin. I know peanut flour isn't readily available to many, so there is the Paleo friendly version which is more dense, but toasts really well too. The Vegan version is abit tricky and doesn't come out the most visually appealing way but at the end of the day- is still damn delicious!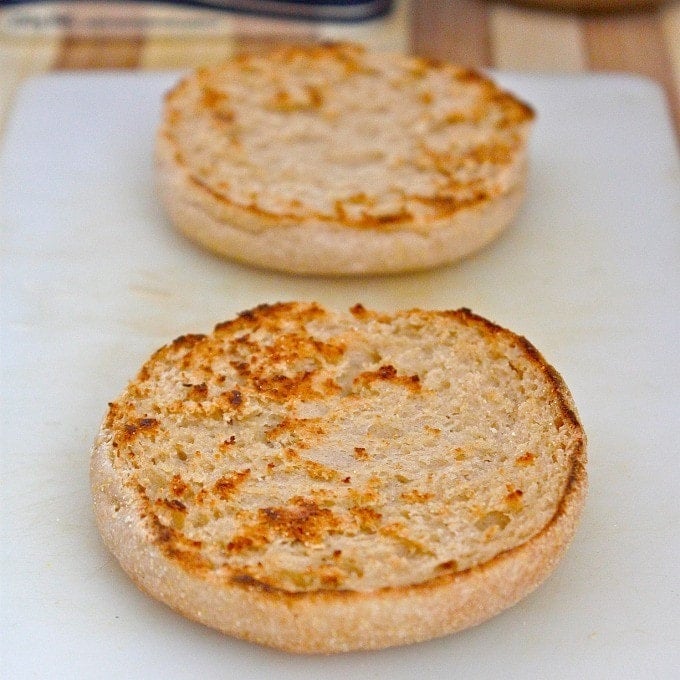 Want to make a similar recipe to this using a BLENDER? These 2-minute Flourless English Muffins are your answer- Just see how EASY they are to whip up below!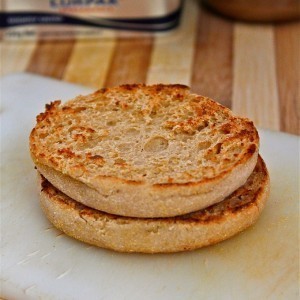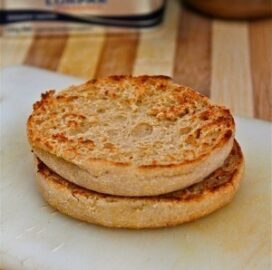 Microwave English Muffin (Paleo, Vegan, Gluten Free)
A microwave English Muffin recipe which takes less than 3 minutes to make which tastes exactly like the original!
Print
Rate
Ingredients
For the original version
2

T

peanut flour

1/2

tsp

baking powder

2

T

canned unsweetened pumpkin

1

large egg

can substitute for 2 large egg whites

1-2

T

liquid of choice

I used milk

Sea salt

Sugar/sweetener of choice

optional, for a sweet version

Gluten free flour

for dusting (optional)
For the Paleo option
2

T

almond flour

1/2

tsp

baking powder

2

T

canned unsweetened pumpkin

1

Large egg or 2 egg whites

1-2

T

liquid of choice

I used almond milk

Sea Salt

Sugar/sweetener of choice

Optional, for a sweet version
For the Vegan option
2

T

peanut flour

1/2

tsp

baking powder

2

T

canned unsweetened pumpkin

1

flax egg

1 T flaxseed meal + 3 T water

1-2

T

liquid of choice

I used almond milk
Instructions
Spray a microwave safe cereal bowl with cooking spray and add the peanut flour and baking powder and mix until combined

Add the canned pumpkin and 2 egg whites or 1 egg and mix very well until all ingredients are fully incorporated. Add the milk/liquid of choice.

Add the cinnamon and sea salt and put into the microwave for 2-4 minutes, depending on the power

Remove from the microwave and dust either side generously with flour. Allow to cool, slice in half and pop in a toaster. Top as you would an English muffin
For the oven option
Follow as above, but preheat an oven to 350 Fahrenheit and bake for 12-15 minutes, or until golden brown on top and a tooth pick comes out clean. Mine usually takes 12 minutes, and I grease the bowl very well to easily slip out.
Notes
Keep a good eye on the microwave- cooking this for too long will result in a drier muffin
For the Paleo and Vegan versions, follow directions as listed but with necessary ingredient amendments
These can be made in batches and frozen for up to 4 weeks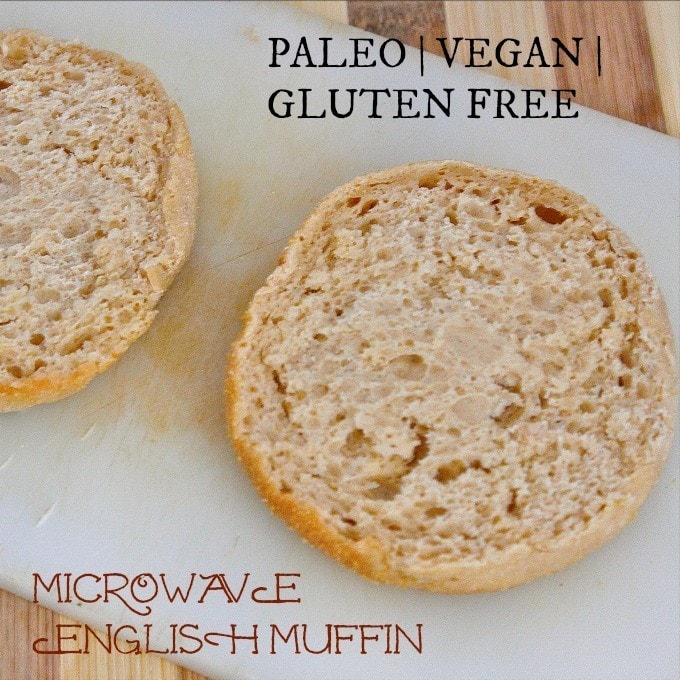 Bloggers, can you relate to 'hidden gem' recipes to be brought back?
What is the most interesting thing you've made in the microwave?
What is your ideal vehicle for an English muffin?