Copycat McDonalds Sausage McMuffin
A healthier take on McDonalds Sausage McMuffin, this version is paleo, whole30 friendly, gluten free, sugar free and are lower in fat than the original without sacrificing on taste or flavour! Theytake less than 10 minutes to whip up and are perfect for food prep for easy grab and go breakfasts for the week- Bonus- You can even use my Paleo English Muffin recipe too!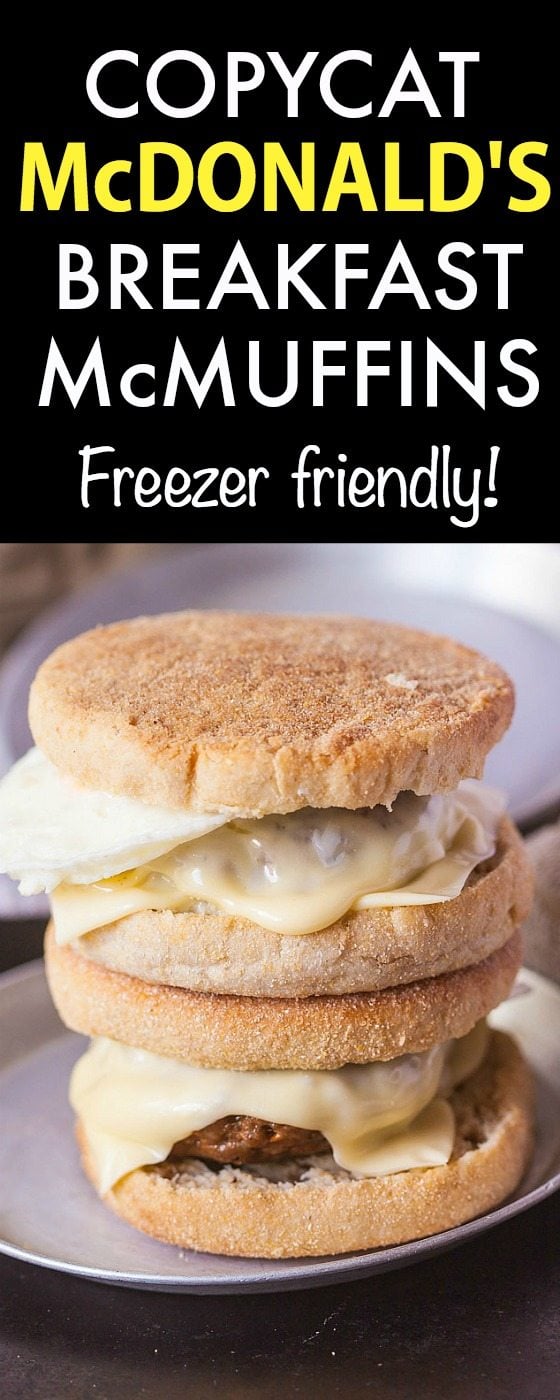 One of the biggest recipe requests for 2015 was quick and easy breakfast options and that's something I've embraced with full force. Much of it is because I love breakfast foods for any meal but I also embrace the quick and easy…Especially in the morning. This is a recipe I was saving for my upcoming e-cookbook but decided to share it here and save the special version for that- Stay tuned.
Although most times I tend to have breakfast at home or packed with me to go (usually in the form of breakfast cookie dough or oatmeal chocolate chip breakfast cookies), there are the other occasions I crave something from the golden arches- The infamous sausage McMuffin. It's not the muffin or the scarily circular egg which bounces like rubber which makes me happy. It also is most definitely not the plastic cheese which makes me giddy- It's the sausage patty. A flavour freak like myself is obsessed with the slightly spicy, salty, sweet texture of that patty.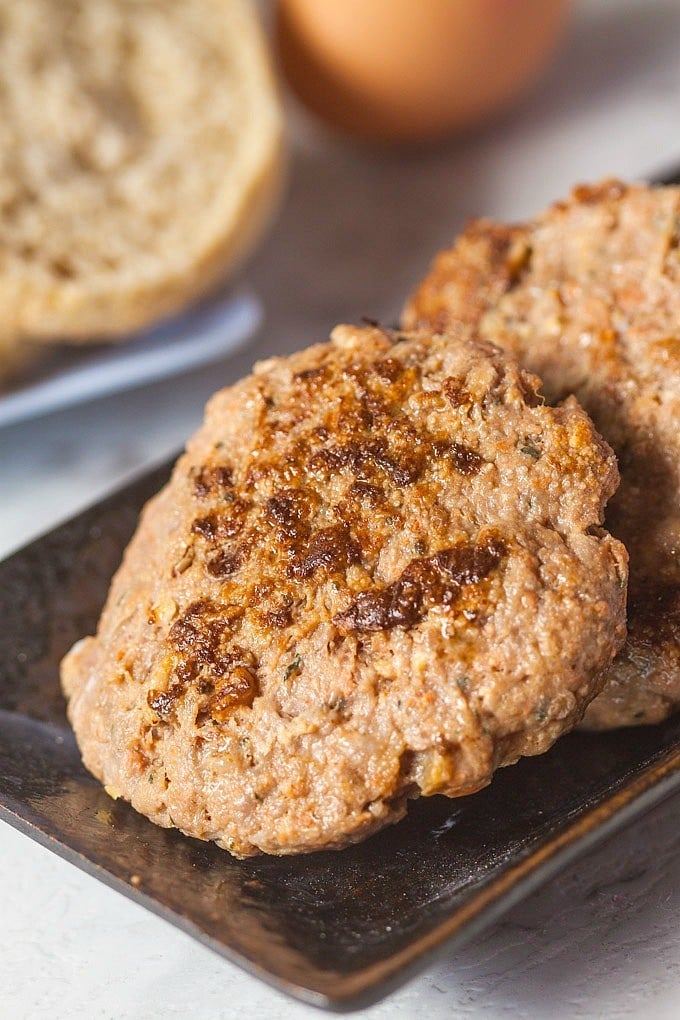 For the longest of times, I avoided the sausage McMuffins because a school friend had told me it was the same patty as the cheeseburger patties. Those cheeseburger beef patties used to remind me of cardboard and I would rather have eaten a shoe with a rubber sole.
Just kidding. At that age, anything from McDonalds was considered golden (Pun NOT intended. Let's not get excited here).
My usual breakfast from McDonalds the rare occasions we went there was the hotcakes with pancake syrup and the butter which came in a neon colour I'm yet to see in highlighter form. The change in choice happened when I was around 8 years old and they didn't have any hotcakes left (we were on the cusp of the 10.30am switch over from breakfast to lunch). I was sulking because I wanted hotcakes so my dad said it was something else or nothing. I thought that by saying 'nothing', McDonalds would magically come rushing to my aid with some hotcakes.
That was the wishful thinking of an 8 year old. I settled on a Sausage McMuffin because as mentioned, anything from McDonalds was better than nothing. I dug into the muffin and found the more I ate, the more I enjoyed it. Being the stubborn goat I was, I definitely did not let my dad know that and played the sulking act the rest of the day. However, from that day forward, it was (and is!) my standard order.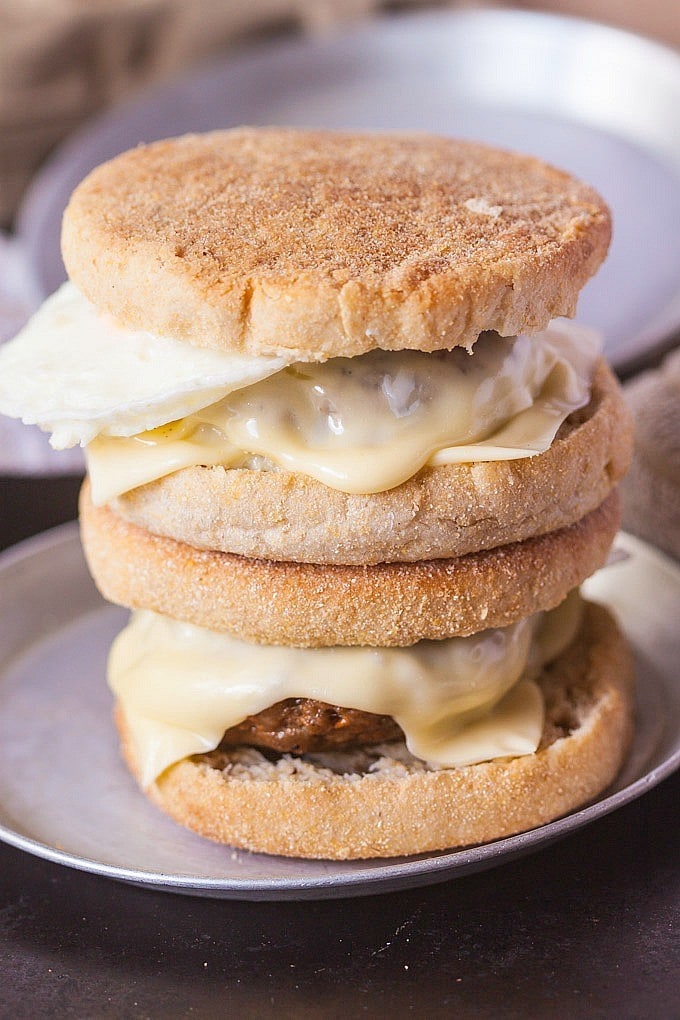 Being a huge fan of a fast food product generally considered 'universal', I made it a mission to sample one in every overseas country to ensure consistency.
Malaysia. Singapore. France. Italy. England. Tried it all there. Tasted the same.
The only exception? Canada and America. During my trip last year, I made to sure to try one in both countries (I had two in Canada!) and was surprised that the patty tasted different to what I was used to. It was somewhat slightly more spicy than what I was used to and had a more flavourful spice blend. Maybe it was my imagination but they tasted better. That, or it was my jet lagged, hungry brain telling me that.
Anyway, as with many of the foodie things I enjoy, I love recreating my own and had to recreate the ones I had in the northern hemisphere. It started with the infamous Subway White Chocolate Macadamia Nut Cookies which are, to this day, one of my go to cookie recipes. After the earlier mentioned American trip, I knew the Balsamic Roasted Brussels Sprouts and Curried Cauliflower from the Whole Foods hot bar needed the same treatment. Let's not forget Panda express and then Lindt got a healthy makeover and now- McDonalds Sausage McMuffins.
Taken directly from McDonalds Website- SAUSAGE PATTY: Beef, Seasoning [Salt, Dried Glucose Syrup (from wheat), Sucrose, Spices, Vegetable Powders (Garlic, Onion), Mineral Salt (341), Hydrolysed Vegetable Protein (from soy), Antioxidant (306), Canola Oil, Spice Extracts].
No thank you.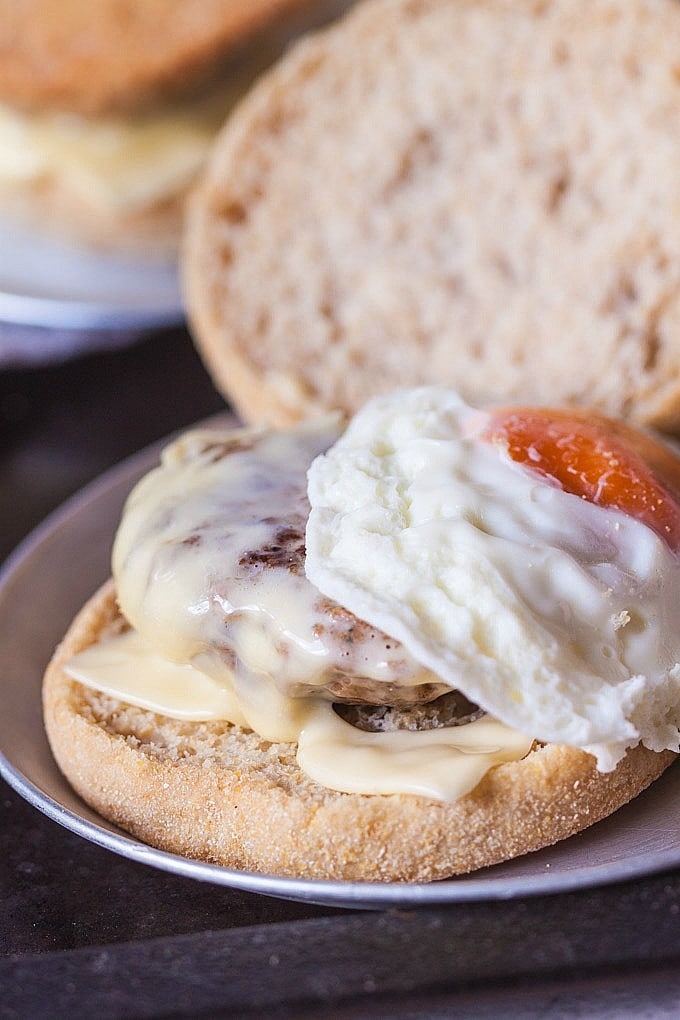 My version is simple, delicious and does not contain all these unnecessary added extras. These copycat sausage patties are completely paleo, gluten free and sugar free. The spice mixture is a combination is slightly sweet and spicy reminiscent of the fast food breakfast favourite. The best thing about this is the fact that you can use extra lean ground beef and it still comes out incredibly flavourful- Something I struggle with when using leaner cuts of meat.
Set 15 minutes on the weekend to prep 6 of these, wrap them, freeze them and BOOM- Grab and go breakfasts done for the week.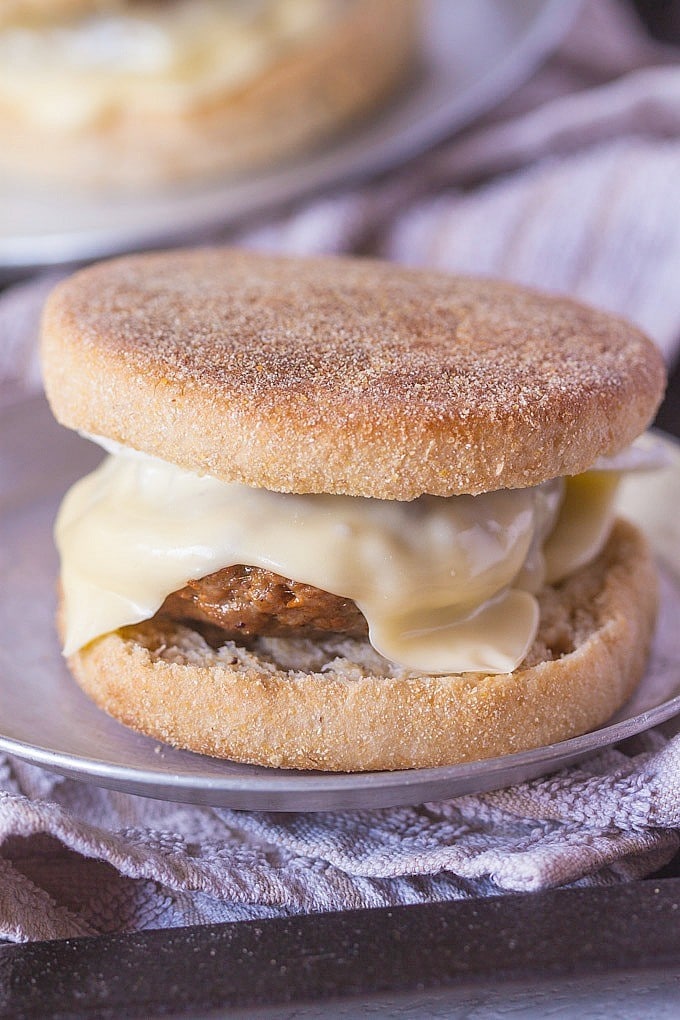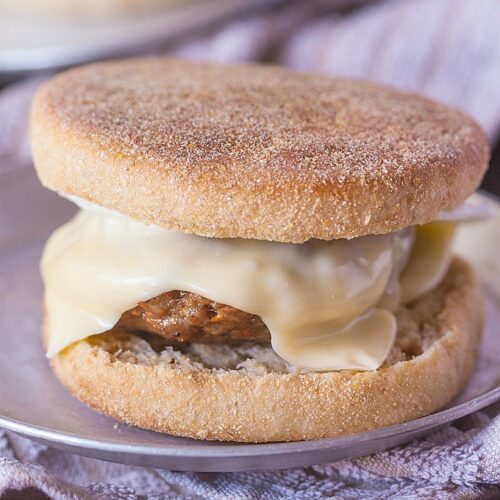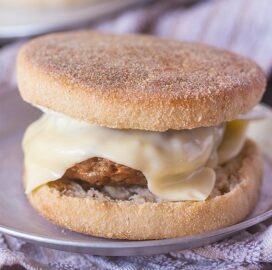 Copycat McDonalds Sausage McMuffins
A healthy version of this McDonalds breakfast favourite- My version is paleo, whole30 friendly, gluten free, sugar free and are lower in fat than the original without sacrificing on taste or flavour! These copycat Sausage McMuffins take less than 10 minutes to whip up and are perfect for food prep for easy grab and go breakfasts for the week!
Print
Rate
Ingredients
For the breakfast sausage patties
1

kilogram

lean ground beef

just over 2 lbs

2

teaspoon

sea salt

2

teaspoon

black pepper

1

teaspoon

rosemary

1

teaspoon

sage

1

teaspoon

smoked paprika

1

teaspoon

garlic powder

1

teaspoon

onion powder

1

teaspoon

red pepper flakes

optional

Cooking spray/oil

Aluminium/tin foil
For the eggs
6

large eggs

Cooking Spray/oil
Other
Sliced cheese of choice

English Muffins

See note below for Paleo/Gluten Free version
Instructions
For the sausage patties
In a large mixing bowl, combine the ground beef and spices and mix very well. Form six balls and press into a patty shape on a plate and set aside.

Coat a large frying pan with cooking spray/oil on low heat. Once hot, add the patties and cover immediately. After 2-3 minutes, flip, cover and cook for a further 2-3 minutes. Remove from heat and place cover completely in aluminium foil to 'rest'.

Spray a microwave safe cereal bowl with oil/cooking spray and crack an egg in it and cook in the microwave for 1-1.5 minutes until cooked.

Assemble muffins by adding sausage patty, sliced cheese and top with the egg. Eat immediately or assemble, allow to cool completely, wrap in baking paper and refrigerate/freeze.
Notes
These freezer really well, either in assembled form or sausage patties on their own.
These patties make great burgers or protein toppings for salads or main meals.
For the English Muffin, if you do not have store bought, one of my most popular recipes are the 'Microwave English Muffins' which have 3 options- The standard GF one, a paleo version and a gluten free version. Link will be below.
NOTE-
To make this completely
Paleo-
Omit the cheese and make this
3 minute microwave English Muffin.
To make this completely GF- Use store bought English Muffins which are GF or make the GF version of my 3 minute microwave English Muffin.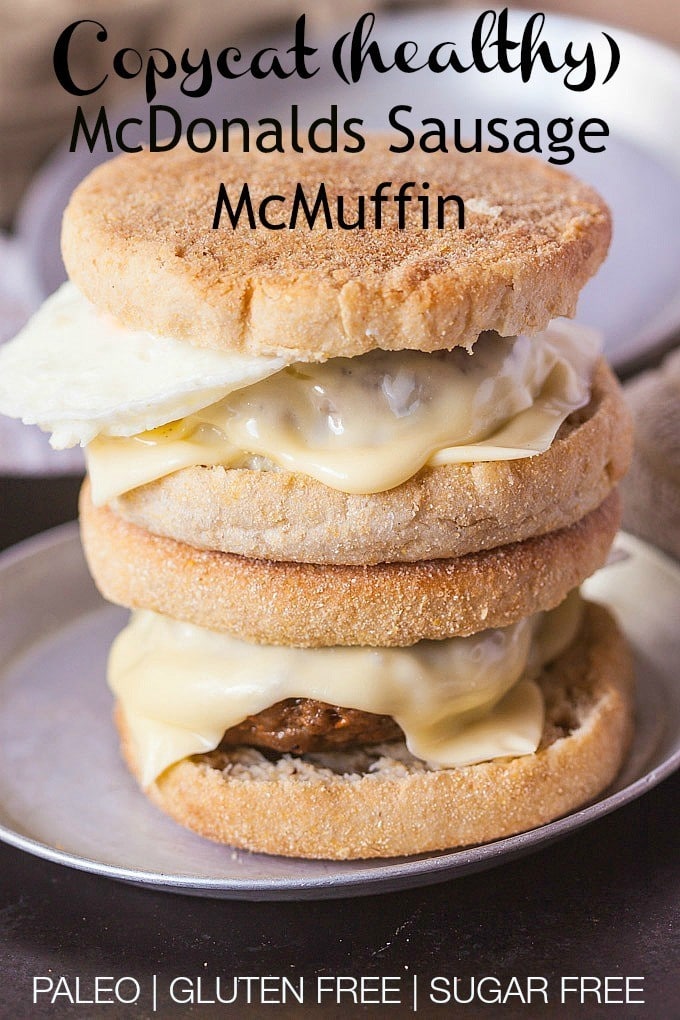 Want more Copycat Recipes? Try one of these!
Copycat White Chocolate Macadamia Nut Cookies (Gluten Free)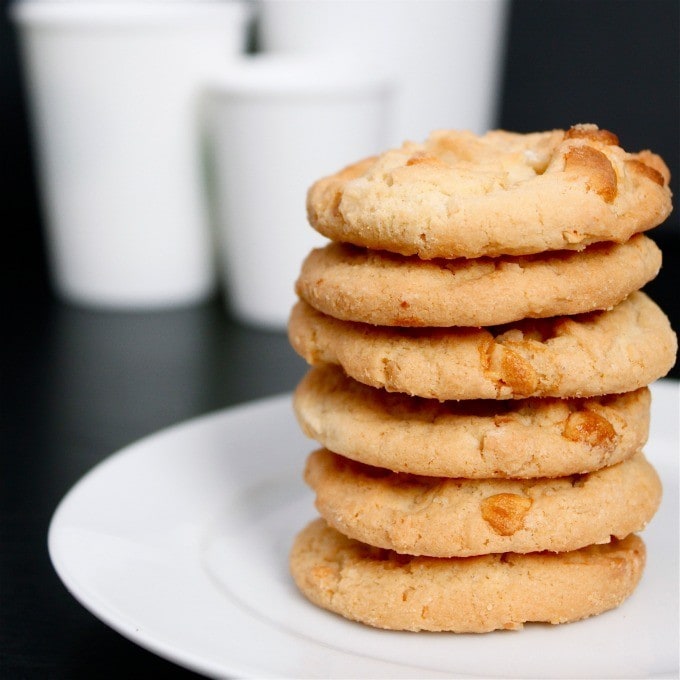 Copycat Lindt Truffles (Gluten Free, Vegan)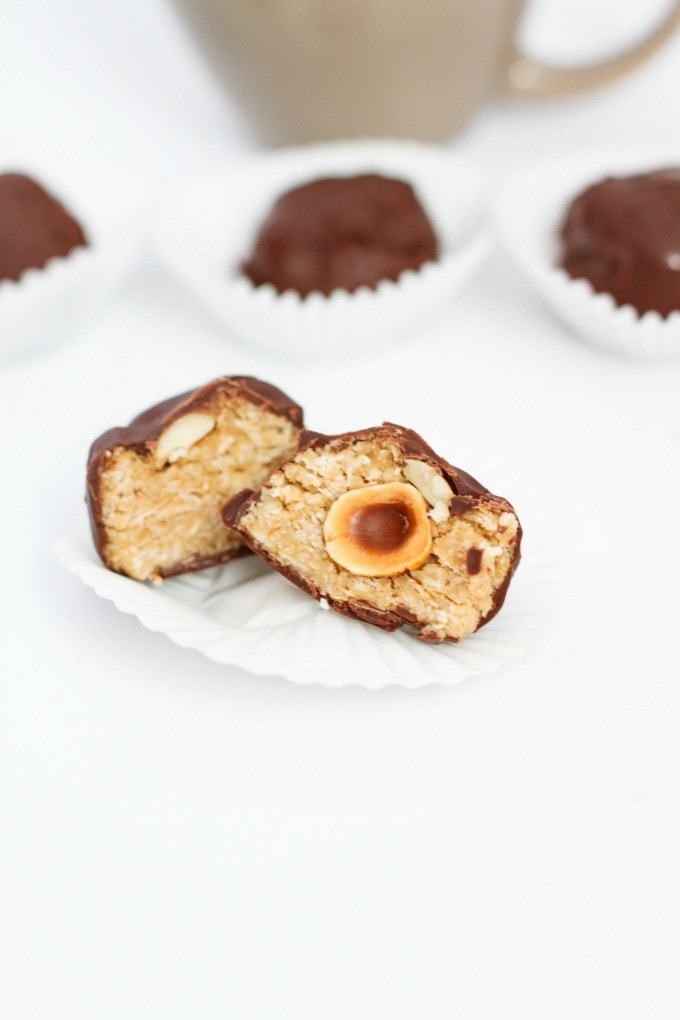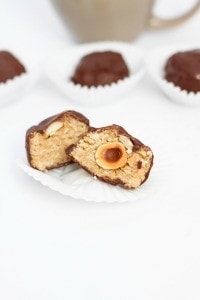 Copycat Whole Foods Balsamic Roasted Brussels Sprouts (Paleo, Gluten Free, Vegan)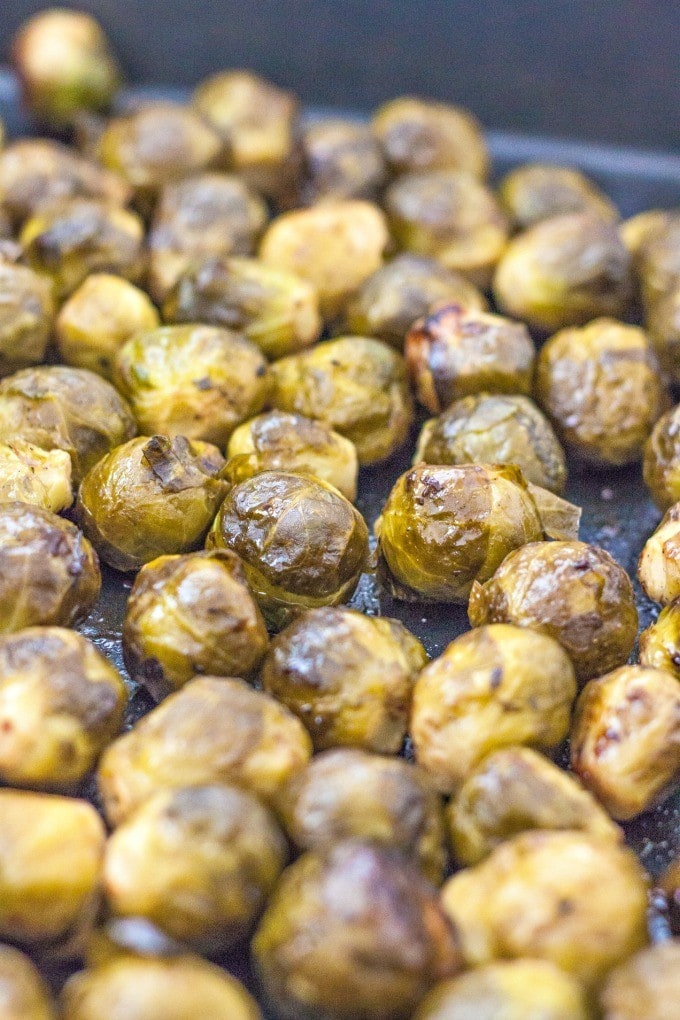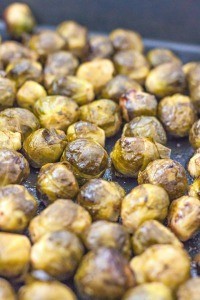 Copycat Whole Foods Curried Roasted Brussels Sprouts (Paleo, Gluten Free, Vegan)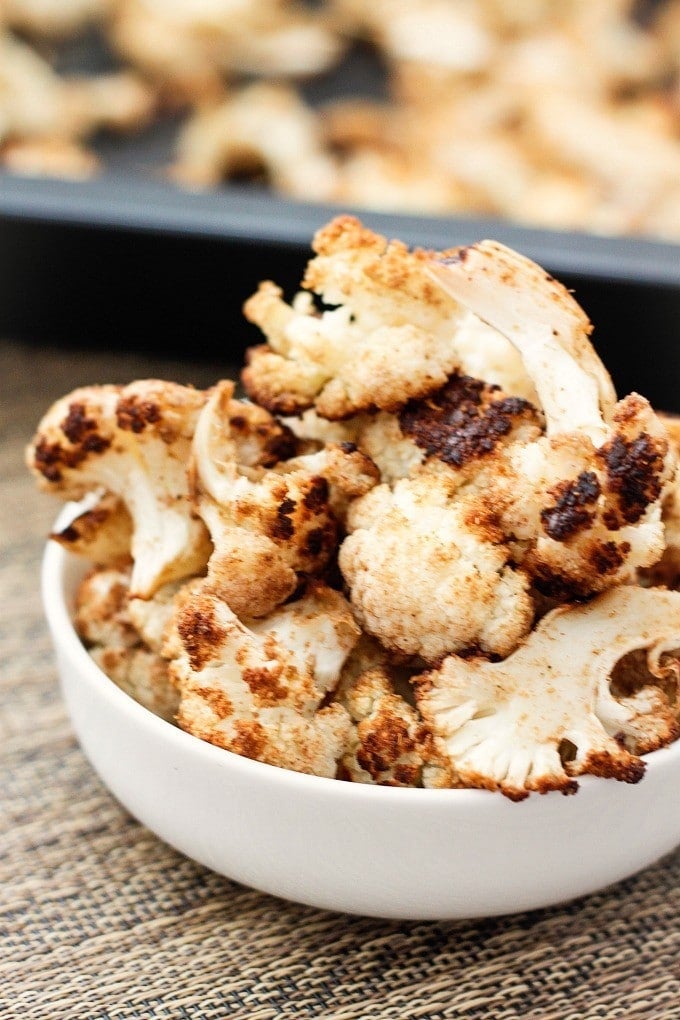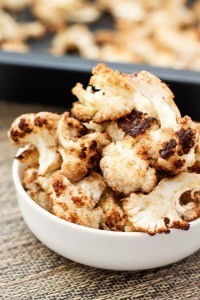 Copycat Panda Express Broccoli Beef (Paleo, Gluten Free)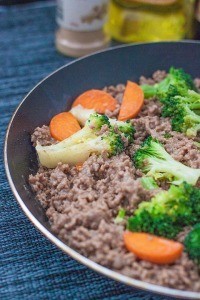 Have you tried a 'global' fast food chain in another country? Have you noticed a difference?
Do you hate that change over period from breakfast to lunch menu? DAMN 10.30 AM.
Were you a stubborn goat when you were younger?