Gluten Free Cheddar Waffles
A delicious, high protein, gluten free and grain free waffle recipe which is super simple to whip up and is a savoury twist on the classic- Perfect for any meal of the day!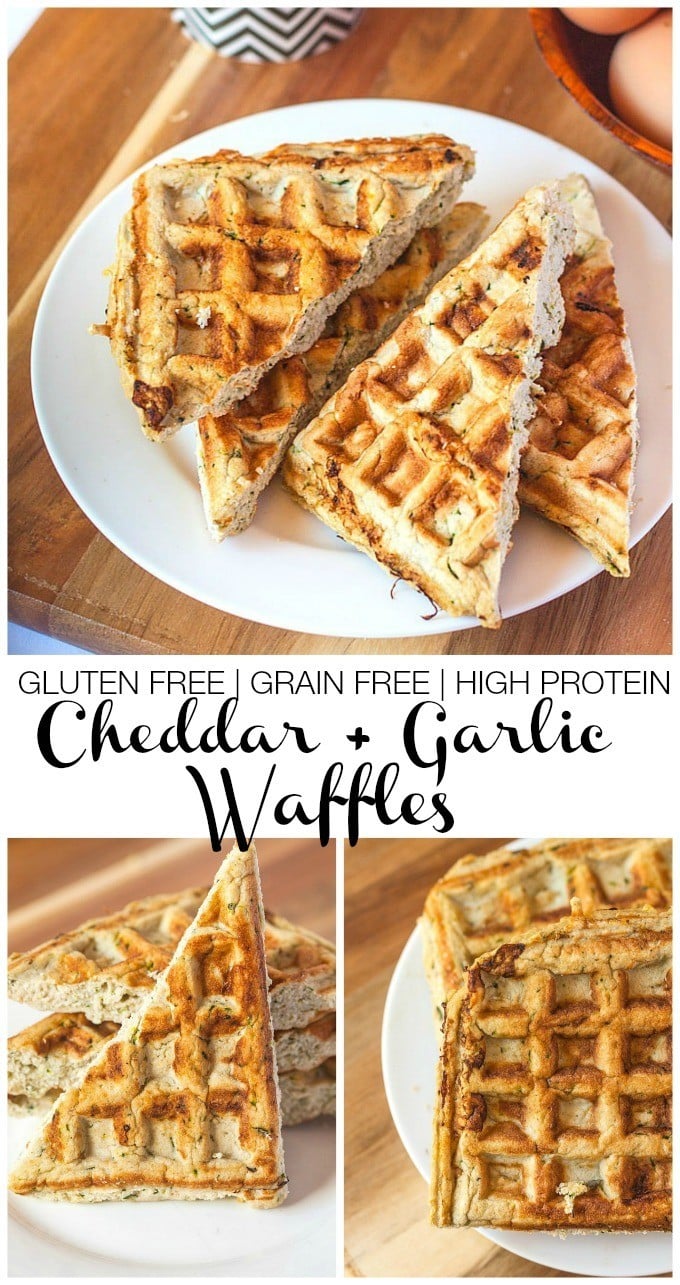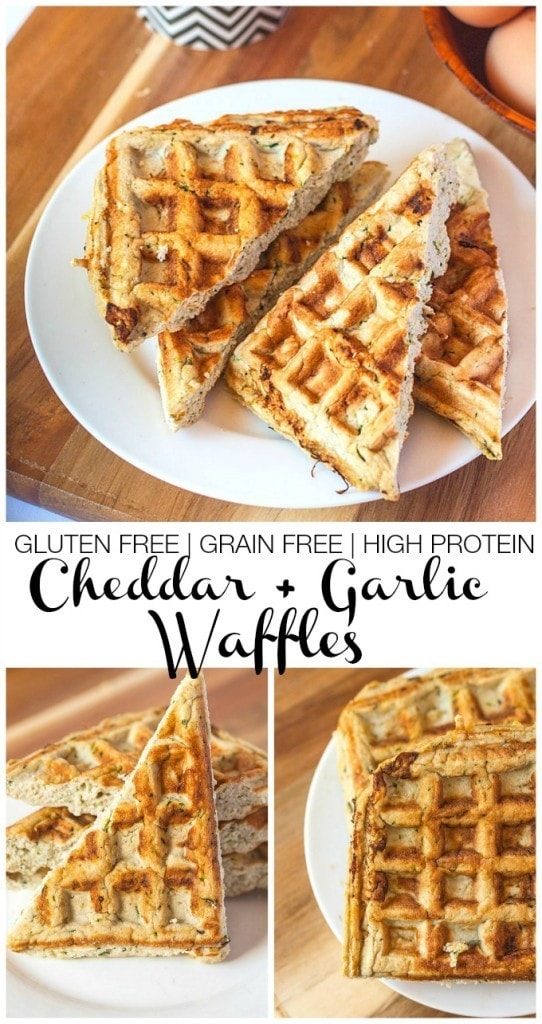 It started with taking a sweet pancake and making the executive decision for it to get a savoury makeover. First, it was the sweet potato and cheddar pancakes. Success. I decided to take it up a notch with the Goat Cheese and Chives pancakes. Success.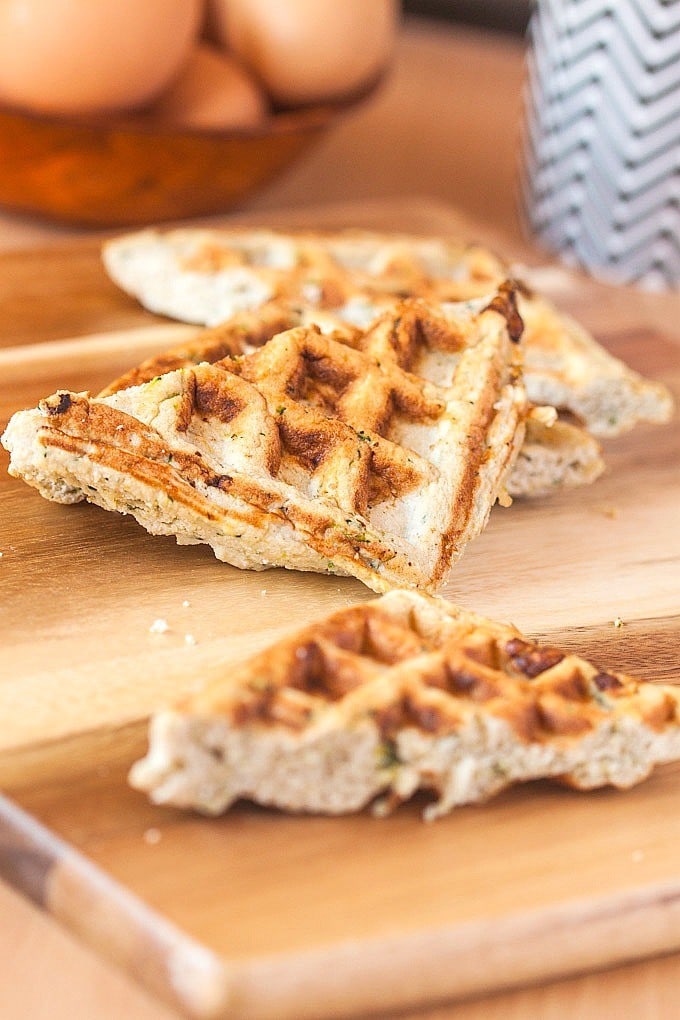 I didn't bring too many electrical appliances with me when I moved but one thing I did bring- My cheapo waffle maker. And by cheapo, I truly mean cheapo. My local supermarket had random electrical appliances (think waffle makers, donut hole makers and mini chocolate fountains) on quick sale during Christmas time. I (used to) pride myself on being one who wasn't a marketer's dream or a supermarket sheep- I never fell pray to the checkout candies, the one day deals or any of that jazz.
Except this was the exception. A great one at that.
Having a more savoury tooth as opposed to a sweet one, I of course had to test this out with waffles. Deciding to try it out in conjunction with my 30 day challenge– let's say my fingers were crossed for success. As with the previous pancake attempts, it took FIVE to achieve perfection. These savoury waffles are dense, crispy but most importantly, extremely filling and delicious. It is high in protein and healthy fats thanks to the whole eggs and two cheeses in the batter. The combination of cheddar, parmesan and garlic mesh so well together, these waffles need NO toppings…but where's the fun in that?
As I'm making a valiant attempt to increase my fats to be more satisfied after meals, I went to town with lathering up with salted butter and a cheeky spread of vegemite. This weekend, the waffle maker will be out in full force because these freeze amazingly well- and I already know they'll be made for food prep!
Grain Free Cheddar and Garlic Savoury Waffles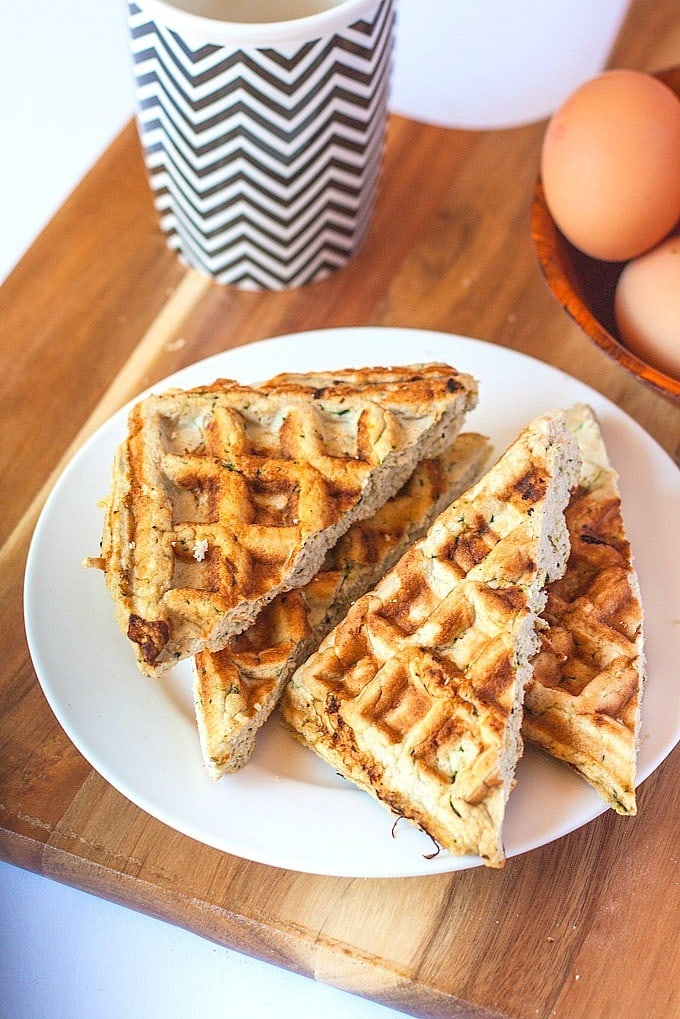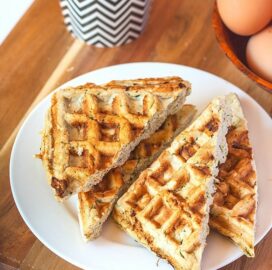 Gluten Free Cheddar Waffles
A savoury twist on a breakfast favourite- gluten free AND grain free!
Print
Rate
Ingredients
• 1/4 cup coconut flour

28 grams

• 2 T peanut flour

15 grams

• 2 large eggs

• 2 large egg whites

• 1/4 t baking powder

• 1/2 t onion powder

• 1/2 t garlic powder

• 1 garlic clove

minced

• 1/4 cup shredded cheddar cheese

• 2 T parmesan cheese

• 1/4-1/2 cup liquid of choice

I used chicken stock

• Cooking oil/spray

• Butter/sriracha/vegemite/extra cheese for topping
Instructions
1. Turn on waffle maker and allow it to heat up

2. In a large mixing bowl, sift the coconut flour, peanut flour and baking powder. Add the onion powder and garlic powder and mix until combined.

3. In a small bowl, whisk together the eggs and egg whites until foamy. Add to the flour mixture and stir until fully incorporated. Batter should be like dough.

4. Add the shredded cheeses and garlic clove and mix into the dough. Using 1 tablespoon at a time, add your liquid of choice until a semi thick batter is formed.

5. Coat heated waffle maker generously with oil and cook the batter until it is all used up.

6. Top with melted butter or other toppings of choice. Sriracha is NEVER optional.
Notes
These waffles can easily be cooked in advance and frozen for quick grab and go meals- simply defrost and toast in the toaster to recreate the crispiness it had prior.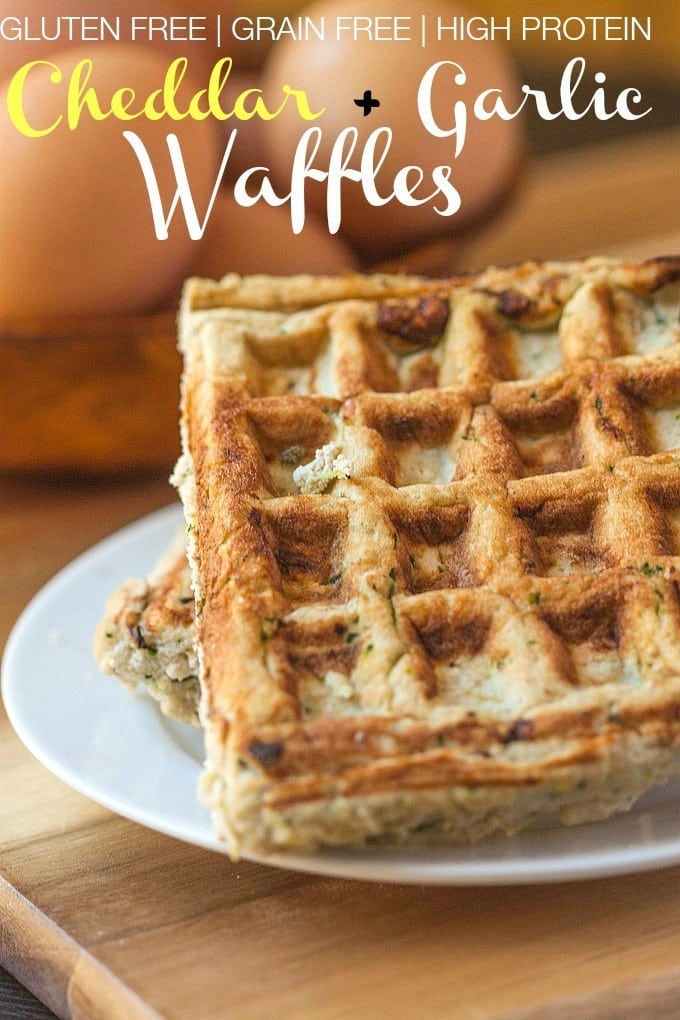 Hope to see you all post up this Sunday for a very important Spill it, Sundays– the theme of what I'm embracing this month- FATS!
Linking up with these amazing parties- #recipeoftheweek, RealfoodWednesdays, simple supper Tuesdays, Gluten Free Wednesdays, what's cookin' Wednesdays, Saturday Sharefest, DIY With the SITS and some weekend pot luck lovin
Have you ever had a savoury waffle before?
What is your favourite topping for waffles?
Ever bought a cheap appliance and treasure it more than the more expensive ones?
Are you an marketer's dream at the supermarket?