Inspired by the classic childhood snack, these dunkaroo cookies have all the flavour and texture of dunkaroos minus the sugar overload! They are grain free, refined sugar free, paleo, gluten free and have a vegan option too! Flashback to your childhood with these cookies!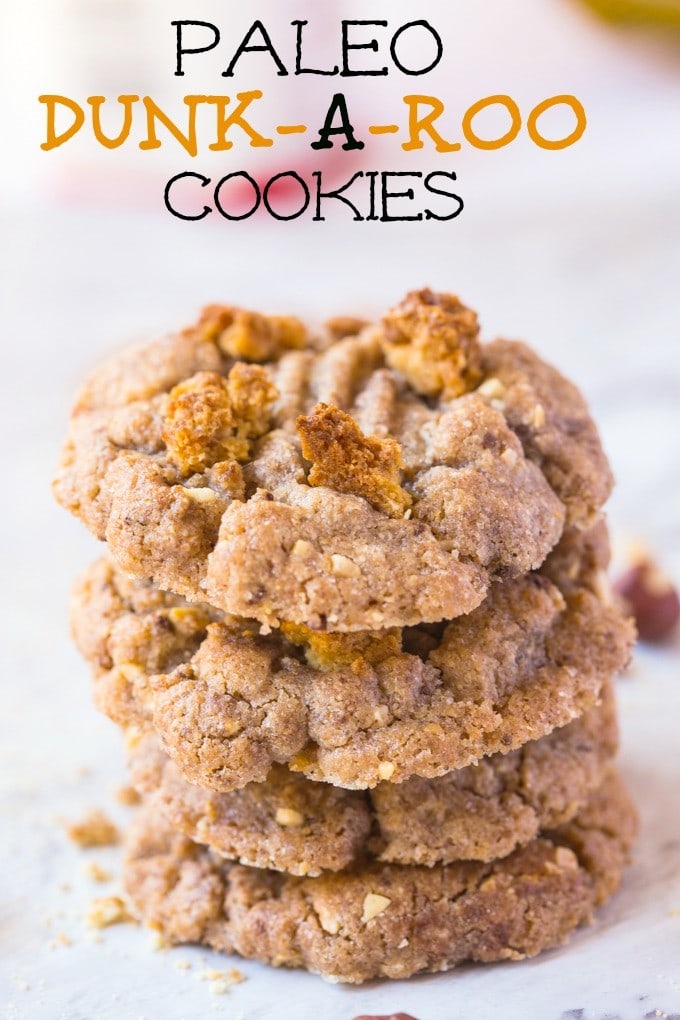 Oh childhood memories, you scorn me.
Growing up as a 90's kid, we had our fair share of low lights. Double denim, army pants, army jackets, VCR's, tape-mans, the Spice Girls, the Spice Boys…Not the greatest.
While there were some evident low lights (see above), there were two things which I think my era had the best of- Kid's television shows and snacks.
Let's take a hot minute to talk kids tv shows and my personal favourites.
– Arthur (Hey, DW. HEEEEEEEEEY)
– Rugrats (Please enlighten me how I could relate to a baby)
– Hey Arnold (Move it, Football head!)
– Babar (Cornelius and Pompodore drained my life)
–Madeline (She fell in the river Seine and was rescued by a dog. Can we hashtag #reality?)
(Man sass mondays vent on Madeline)
Confession- As a kid, I remember telling my mum that Niki wanted a hair cut like Angelika's doll, Cynthia. Niki was 5 at the time and I got sent to my room for that.
Clearly, kids these days are missing out on some quality shows. On the aeroplane over to America, I scanned through the kids channel and it was seriously televised punishment. Stick figure cartoons, a show about a talking orange and some Disney funded series revolving around…..I don't know a rock or something. Or hair.
Definitely hair.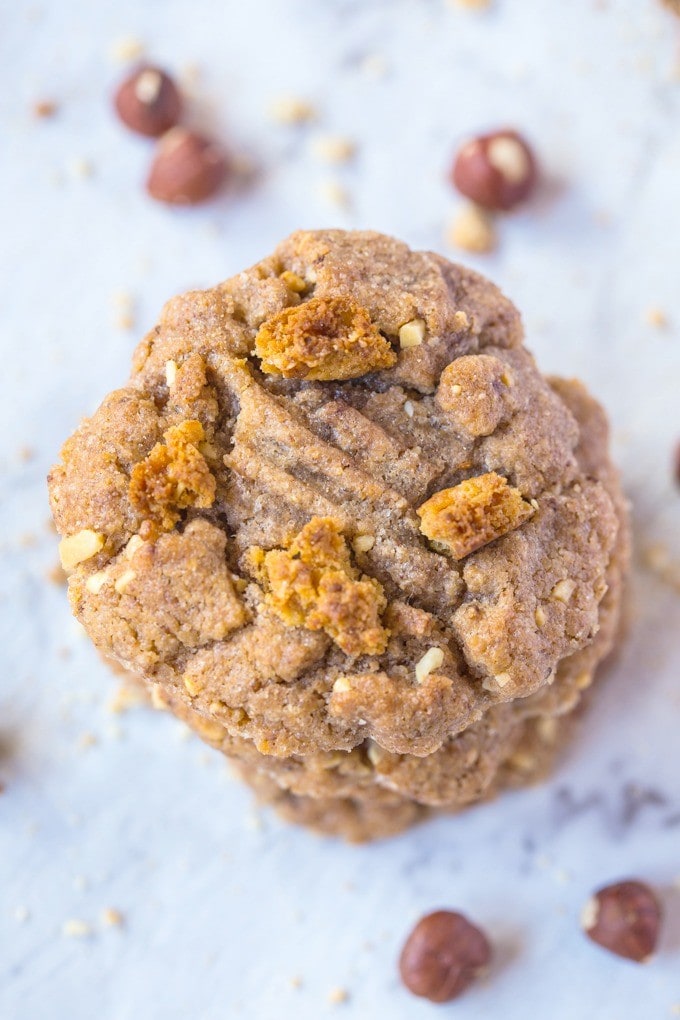 Being a 90's kid also blessed us in the snacks department. While my parents tended to provide more so nutritious lunch box choices, I still remember doing the old 'swapsies' at lunchtime with the content of many of my classmates.
Between the fruit roll ups (ha, fruit), mini chocolate bars and rice crispy treats, there was one which always topped my charts- Dunk-a-roos. For those unfamiliar with Dunk-a-roos, they are a package of plain sweet cookies shaped like kangaroos and they came with a small container of chocolate hazelnut dip (ha, hazelnut). I would always hunt down the kid who had dunkaroos and would pretty much offer my entire lunch bag for them- I loved them that much.
I understand now that America have their own variety of dunkaroos but when I think of them, I think of the traditional Australian ones. I mean, hello- Dunk-a-ROOS. ROOS. KANGAROOS. Hugh Jackman. Arman. Magic Mike.
Ignore the last one.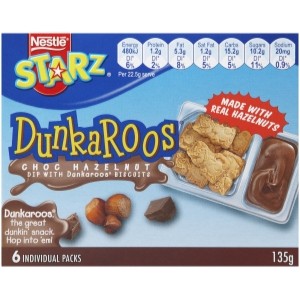 The other day, I was making a batch of these cookies in the kitchen talking to my roommate and I was randomly eating the batter. As I was eating it, it reminded me more and more of the chocolate hazelnut dip I used to sell my soul for. I thought about making a small batch of them extra soft but then thought…..Why not combine two cookies- One as the hazelnut chocolate 'base' and one as the actual dunk-a-roo dippers? Bingo. A dunkaroo cookie was born.
Perhaps one of the most visually unfortunate cookies ever to grace this blog.
These dunkaroo cookies combine two cookie recipes in one- Both previously shared on the blog but with minor edits. The base is my paleo nutella cookies and the 'dunkaroos' are a twist on my paleo cranberry walnut cookies. Because I was only going perhaps 2-3 cookies max as the 'dunkaroos', I made a very small batch of dough and literally baked it with no particular shape or form because I had intentions to crumble it up as it is. I adapted the original recipe to make it vegan and albeit slightly more crumbly, it was perfect for this recipe.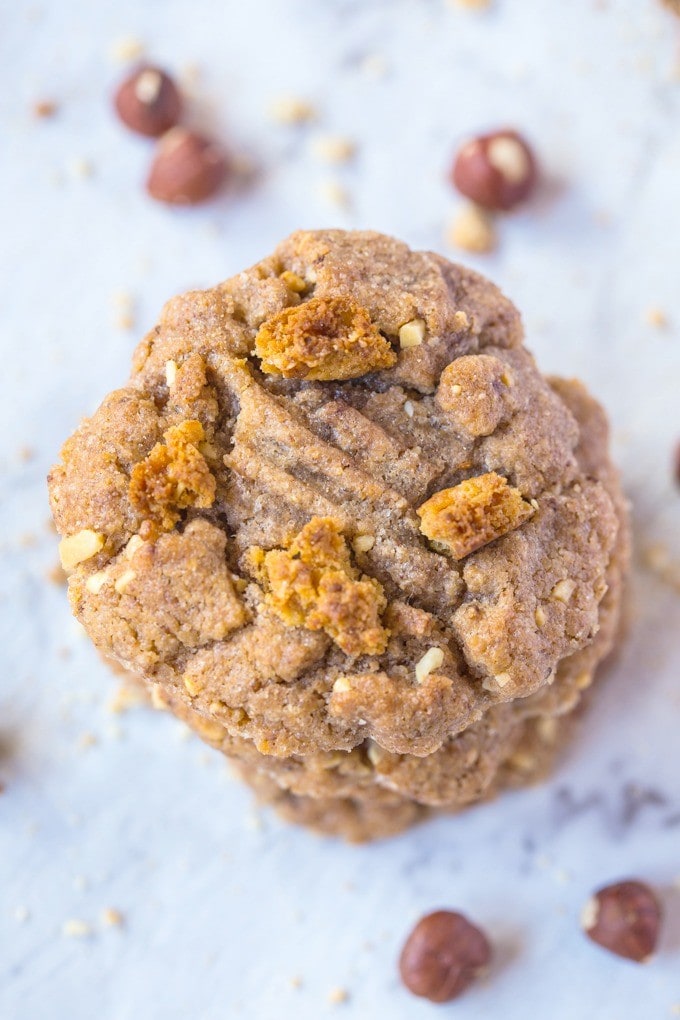 For those fans of crispier cookies (I was this time!), bake it for 12 minutes and although they seem slightly underdone when removed from the oven, they firm up nicely (also, the pre cooked cookies go golden brown around 3/4 of the way through). For those wanting soft and chewier cookies, remove at 10 minutes. Cookies will seem extremely underdone but they do firm up slightly and hold shape.
These cookies are paleo friendly which makes them gluten free and grain free. It's also been tested with the vegan versions successfully so vegan friends- You're covered too!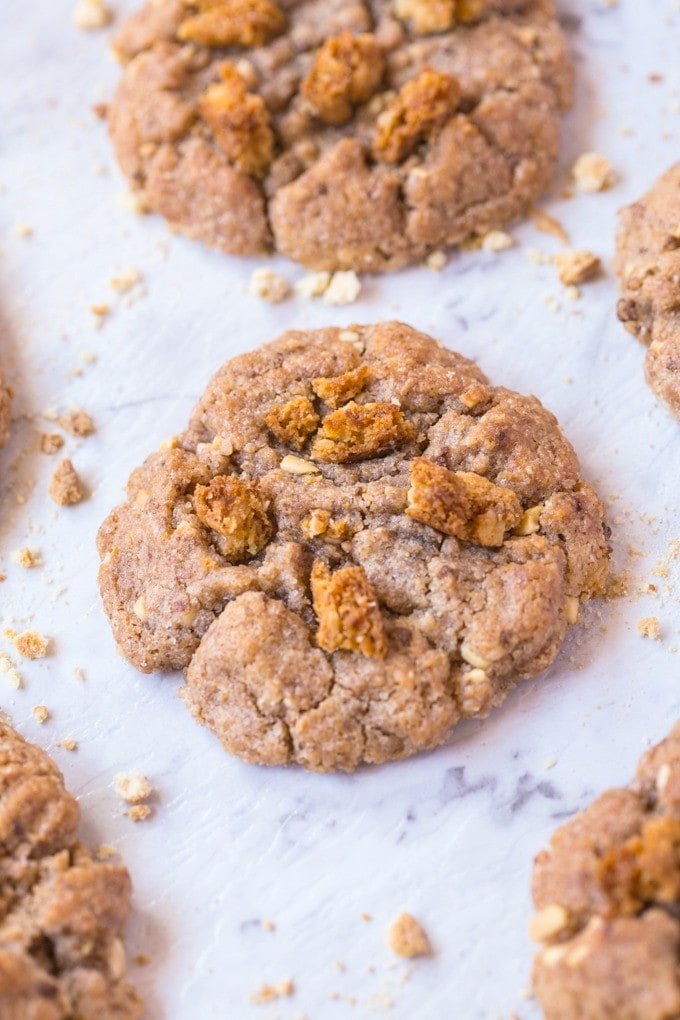 Make these Paleo Dunkaroo Cookies and let's raise one to the good old 90's…
Or to Cynthia's epic hair do.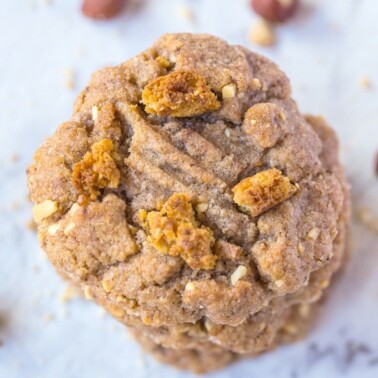 Paleo Dunkaroo Cookies
Inspired by the classic childhood snack, these dunkaroo cookies have all the flavour and texture of dunkaroos minus the sugar overload! They are grain free, refined sugar free, paleo, gluten free and have a vegan option too! Flashback to your childhood with these cookies!
Ingredients
For the hazelnut chocolate cookie base
1

cup

homemade paleo nutella

ground hazelnuts with cocoa and coconut palm sugar

1

cup

coconut palm sugar

1

large egg

sub for 1 full flax egg for vegan version
Instructions
Preheat the oven to 180 degrees Celcius and line 2 cookie sheets with baking paper. Set aside two bowls.

In the first bowl, combine the dry ingredients for the 'dunkaroo' cookie add ins. In a microwave safe bowl, melt the cashew butter with the maple syrup and add to the dry mixture. Mix roughly and spread on the cookie sheet as one and bake for 12 minutes, or until golden brown. Remove and allow to cool. Once cooled, break apart into small pieces.

While it's cooling, melt the homemade paleo nutella so it's less firm. In a large mixing bowl, combine the coconut palm sugar, egg and melted 'nutella' and mix very well. Stir through a handful of the 'dunkaroo' pieces.

Form cookies on the lined baking tray around 3-4 cms apart (they expand slightly) and press down each one with a fork. Add several broken 'dunkaroos' to the centre of each cookie and bake for 10-12 minutes, depending on how you like your cookies. Do not overbake!

Remove and let sit on the tray for 5 minutes before transferring to a wire rack to cool completely.
Notes
Cookies can be kept at room temperature uncovered for the first 2-3 hours then in an airtight container for up to 1 week.
Paleo Cranberry Walnut Cookies (Paleo, Gluten Free)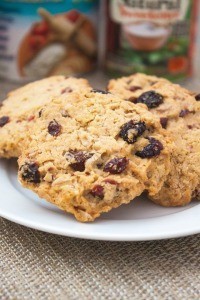 Flourless Mexican Hot Chocolate Cookies (Paleo, Vegan, Gluten Free)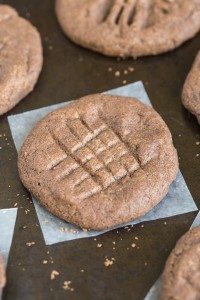 4 Ingredient Paleo Nutella Cookies (Paleo, Vegan, Gluten Free)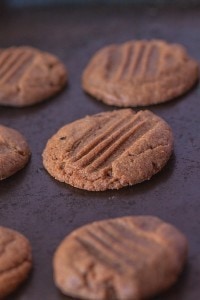 Were you a 90's kid?
What was your favourite childhood TV show?
What was your iconic childhood snack?
Disclosure: This post may contain affiliate links. I may earn a small commission for my endorsement, recommendation, testimonial, and/or link to any products or services from this website.