Copycat Whole Foods Curried Cauliflower
Roasted curried cauliflower inspired by the version served at Whole Foods. This vegetable dish is perfect to accompany any meal or thrown through a salad- A spicy, salty and sweet combination helps caramelise the cauliflower. Suits a gluten free, paleo or vegan lifestyle.

I hope the security cameras at Whole Foods don't monitor them too carefully.
I've been to America several times and first went to Whole Foods in 2011 with my cousin. I still remember that day as if it were yesterday (mainly because it was my first time in America- Not because of Whole Foods). I was jet lagged, sweating (it was Winter in Australia and the peak of Summer in San Diego). My cousin took me to Whole Foods and I thought it was a buffet restaurant. A healthy buffet restaurant.
My cousin gave me one of those glorious brown box and told me to load up. I did as she said and after a ridiculous amount later, I was fed, happy and in awe of such a concept.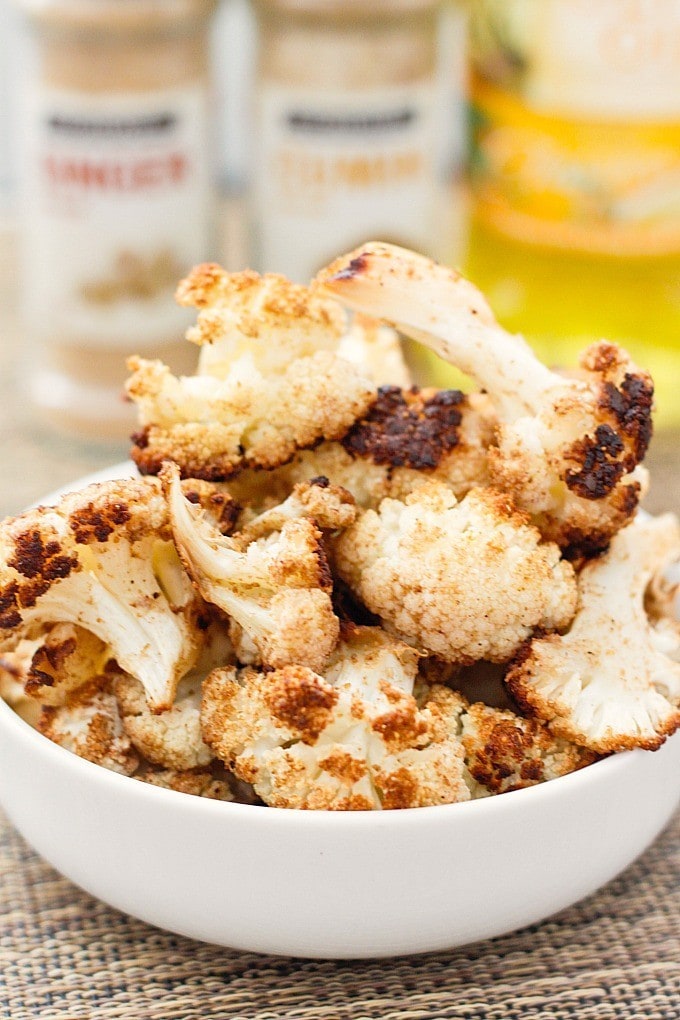 Fast forward three years later, and I still have a soft spot for Whole Foods. Maybe it has to do with the blog world constantly singing it's praises or perhaps its because we don't have anything remotely like this in Australia- Either way, I know a pitstop to Whole Foods is mandatory whenever I'm in the Northern Hemisphere (Except maybe not the one in Toronto, Canada. The offerings at the hot bar weren't too epic).
When I was in New York, I went to Whole Foods for lunch as soon as I arrived because it was conveniently located next to my hotel and my stomach was screaming for food. I went to the hot bar and loaded up with a variety of goodies, including a roasted curried cauliflower.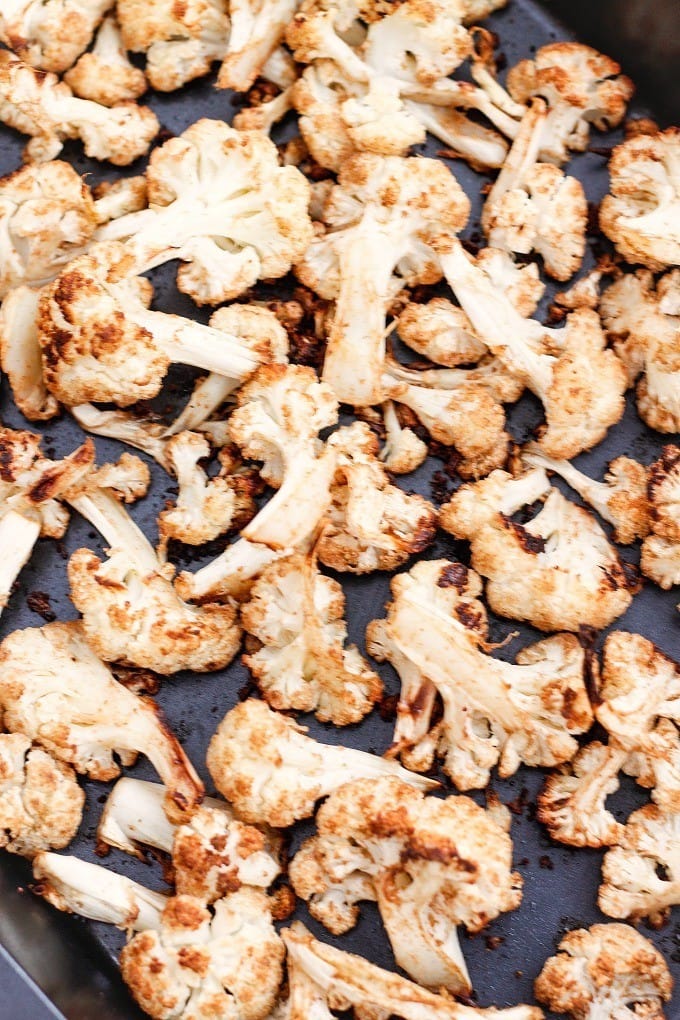 Let's talk cauliflower for a minute. Outside of the potato, cauliflower is by far my all time favourite vegetable. I eat it whenever it is in season and if my stomach would be kinder, I'd eat it by the kilo/pound/your measurement of choice. My all time favourite way to eat it is simply roasted with olive oil, salt and pepper. Well, it was until that Whole Foods visit. I don't know if it was because I was extra hungry, the spice combination was delicious or because it was glistening in olive oil- I was besotted at first bite. (Gross. I can't believe I described cauliflower like that).
The next day I was dining solo before my early morning flight the next day and I spent close to 5 minutes carefully examining the cauliflower and inconspicuously memorising the ingredients listed on those white cards. Before you question why I didn't take a photograph with my phone, it had died. (That's what happens when you mooch wifi from random New York locations.).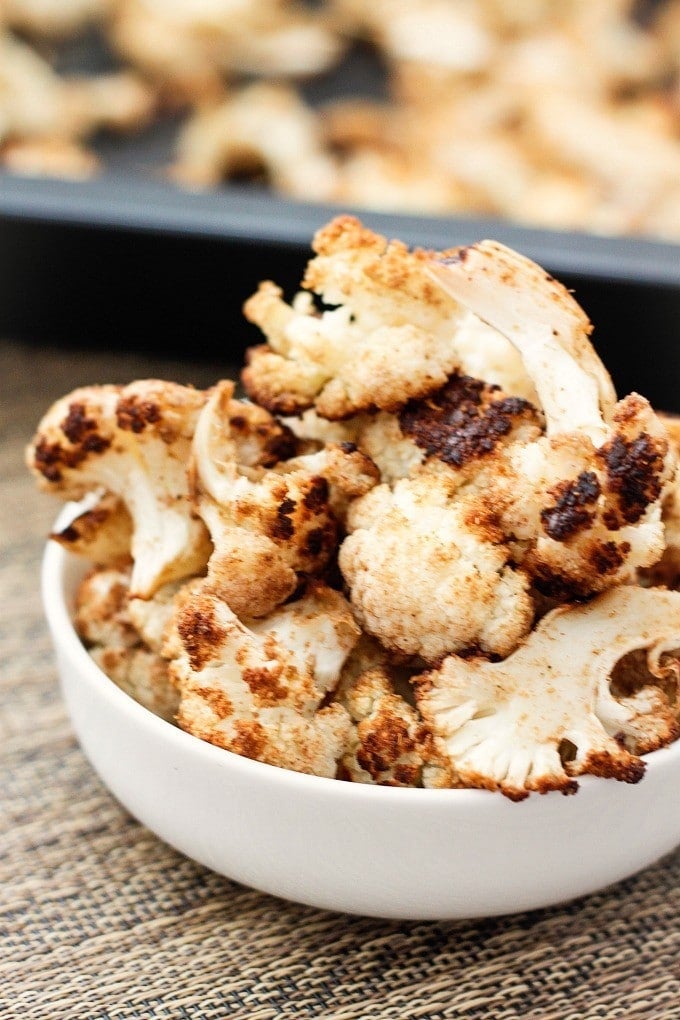 When I arrived back on home soil, that very night I tried my hand at recreating the cauliflower and continued to eat this new variation. Friends, stalking the cauliflower at Whole Foods was so worth it. This roasted curried cauliflower tastes exactly like the one served at the Whole Foods hot bar! The best thing? You probably have ALL the ingredients in your pantry. The combination of curry spices with a touch of sweetness helps caramelise the cauliflower to roasted, charred perfection. This rounds off the first of my Copycat Friday recipe series!
PS. That was very expensive cauliflower that final night in New York. So worth it.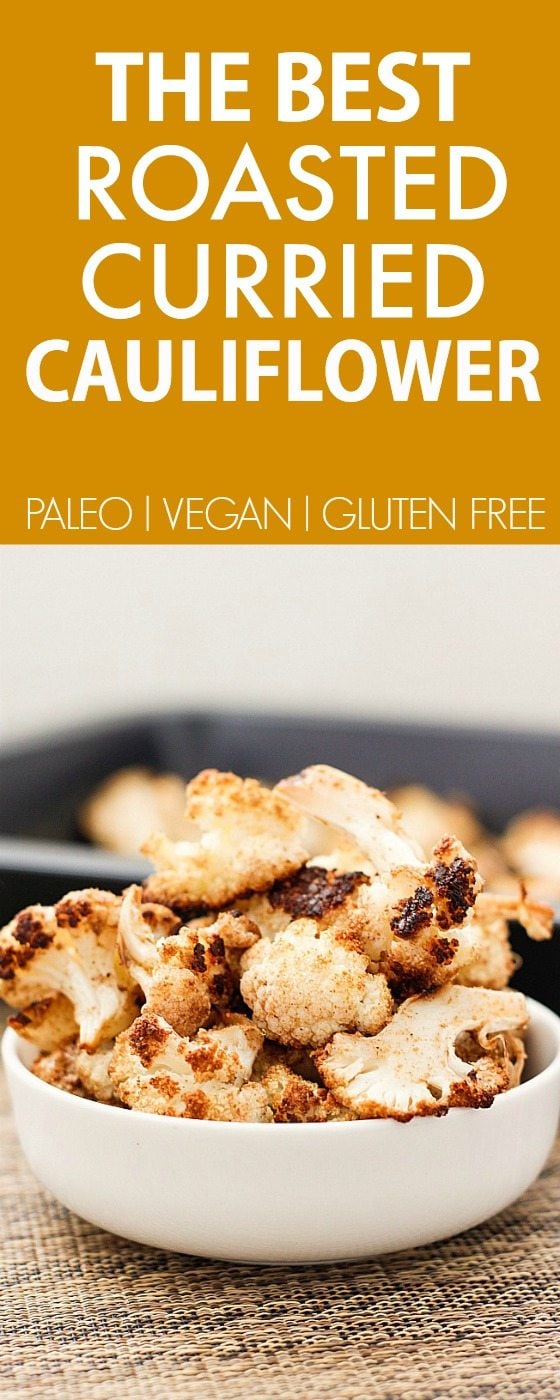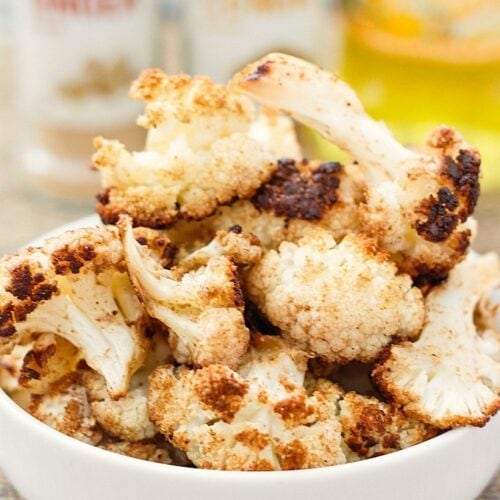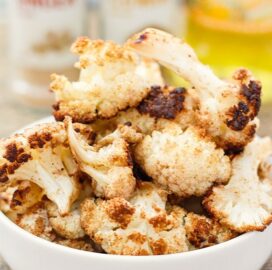 Copycat Whole Foods Curried Cauliflower
A salty, spicy and sweet flavour combination which caramelises the cauliflower- super simple and inspired by the Whole Foods hot bar.
Print
Rate
Ingredients
Instructions
Preheat the oven to 180 degrees Celsius. Coat a large baking dish/pan with oil and set aside.

In a large mixing bowl, add the cauliflower and toss through all the spices. Add the olive oil and using your hands, mix well to ensure all florets are coated with the spices and the oil.

Add the cauliflower on an even layer on the baking tray and cook for 15 minutes, or until it gets golden, flip and cook for another 15 minutes until the edges are golden brown and slightly charred.

Remove from oven and serve immediately.
Notes
This cauliflower tastes amazing eaten cold, through a salad or even on it's own. It can be kept refrigerated for up to 3 days, covered.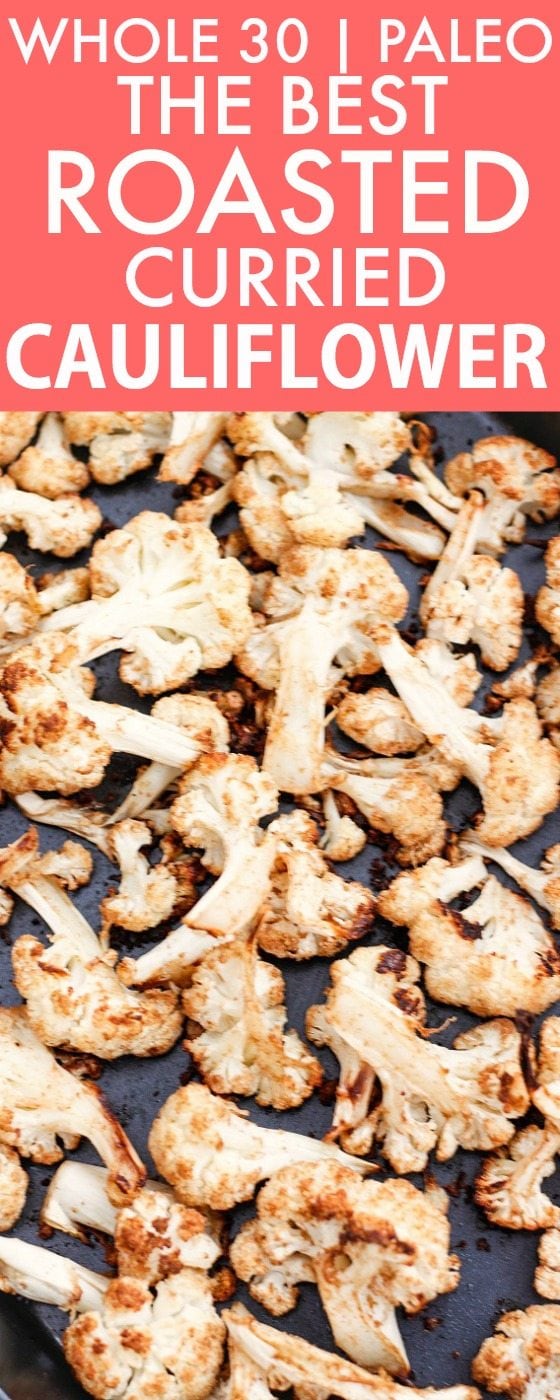 What is your favourite roasted vegetable?
Are you a fan of cauliflower?
If you've been to the Whole Foods hot bar, what's your favourite dish from there?