The juiciest, most flavourful lean burgers which have a hint of curry! These are so versatile you can use any ground meat! Paleo, grain free, gluten free and dairy free- They are the perfect quick and easy meal!

Happy Monday, folks! Before we get into today's recipe, I need to congratulate entry #441 Meg S who won the Birthday Week giveaway! I've sent you an email for your address details!
Speaking of Giveaways- I have TWO exciting ones coming up in July- so stay tuned!
Food Prep. I'm not a huge fan of it but thanks to food prep genius, Lindsay– I'm always reminded to do so on a Sunday which makes the working week less disorganised, helpful and of course- sorted when it comes to food. She subconsciously makes me do it!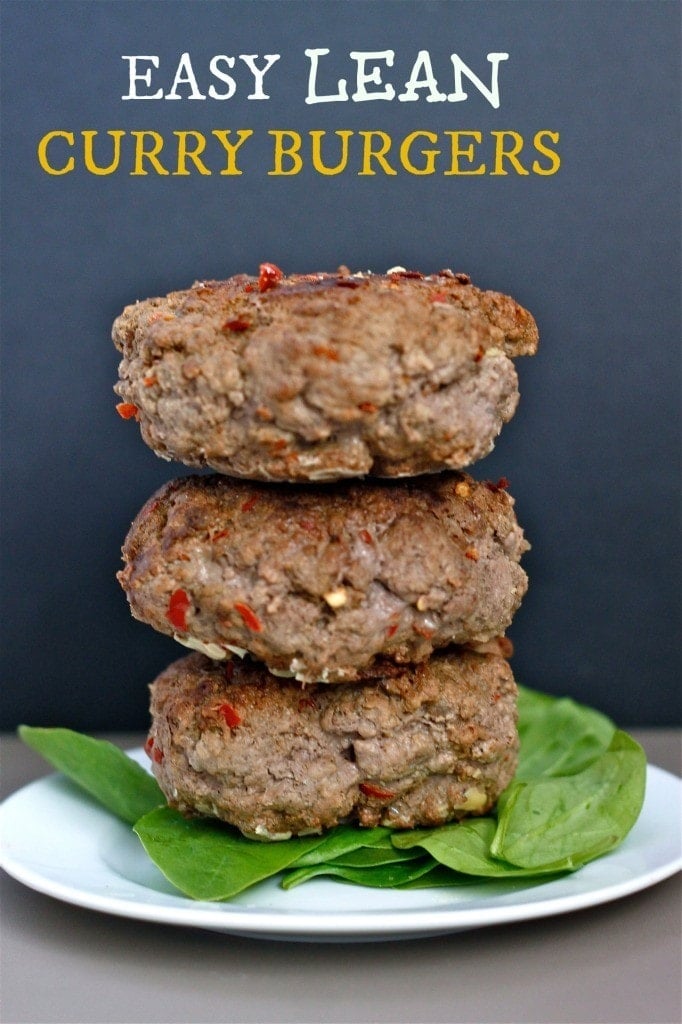 Working Monday to Friday, I try and bring my lunch as often as I can. Cafes are limited and the food is of subpar standard- I won't forget the raw chicken I ate on my first week or the food poisoning I suffered from the sushi shop- bad. memories.
I've had some emails asking what I chuck in my tupperware (which has become less interesting since my days of pancakes or cold pizza in plastic) so thought I'd share some of my 'go to's' in the coming weeks. I always stick to the same formula- 1 protein + 1 starch + 1 vegetable side. It's basic. It's easy. It's delicious. It's done and dusted. Snap. Crackle. Pop.
Inspired by my curried tuna patties and chicken parmesan patties, I tried using some of their flavours with the meat of the week- lean ground beef. Recently, cumin and salt have been my standard spices and I can't see that changing anytime soon. Add some mandatory red pepper flakes and some added extras = delicious curry flavoured burgers which are flavourful AND lean to boot!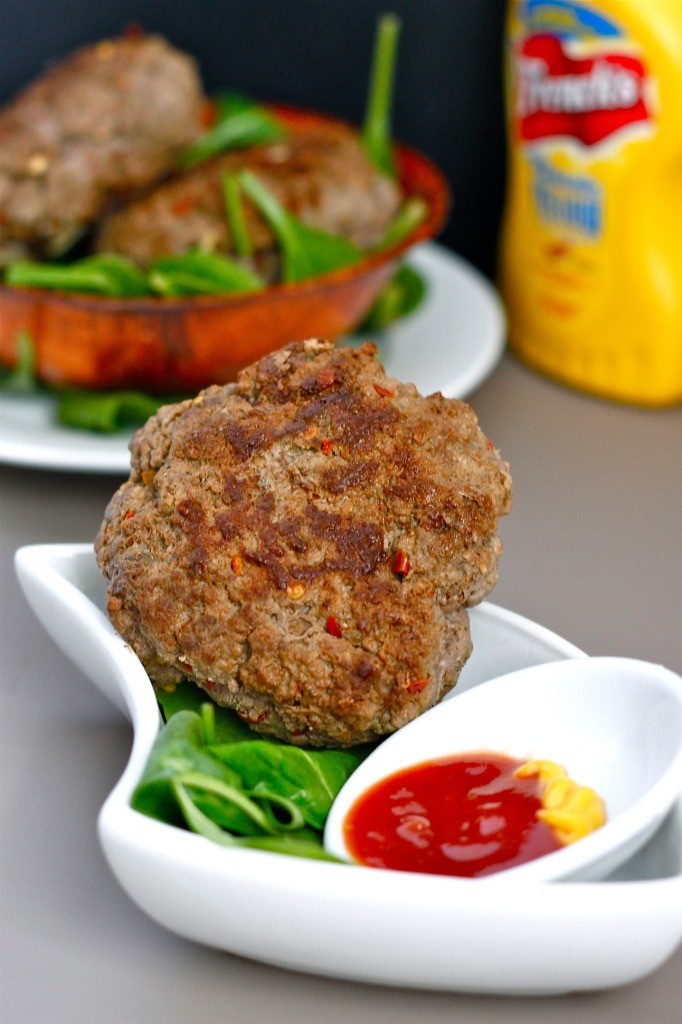 These are tasty enough to not require any breadcrumbs so it checks the paleo, gluten free, primal and grain free boxes! Not only that, but you don't even need the moisture of an egg or milk! Also….don't use time as an excuse. Done and dusted in less than 10 minutes.
You're welcome.
Easy Lean Curry Burgers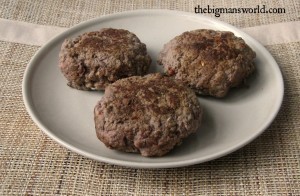 Easy Lean Curry Burgers
A super simple lean burger recipe which has hints of curry to give some flavour perfection. Gluten free and paleo friendly!
Print
Rate
Ingredients
1

kilogram

lean ground beef

can sub for any ground meat*

2

T

cumin

2

tsp

garlic

2

tsp

ginger

2

tsp

garam masala

2

tsp

sea salt

2

tsp

pepper

2

T

red pepper flakes

optional but highly recommended

3

T

mustard of choice

I used Maille's Dijon

Oil/butter/ghee for frying
Instructions
In a large mixing bowl, combine the ground meat and all the spices and mix until fully combined. Add the mustard of choice and mix until it fully incorporated. Form the mixture into 6 even patties and set aside.

On a large plate, layer a sheet of aluminium/tin foil and set aside.

Coat a large frying pan generously with oil and when heated, add three patties to it. Cook for 3 minutes before flipping sides and cooking for another 3 minutes.

Remove cooked burgers from heat and place on top of foil and cover completely. Allow burgers to rest before serving.
Notes
These can be kept refrigerated for up to 1 week or frozen for up to 2 months. For a vegetarian option, try using mashed legumes of choice but ensure you add binder in the form of breadcrumbs or similar.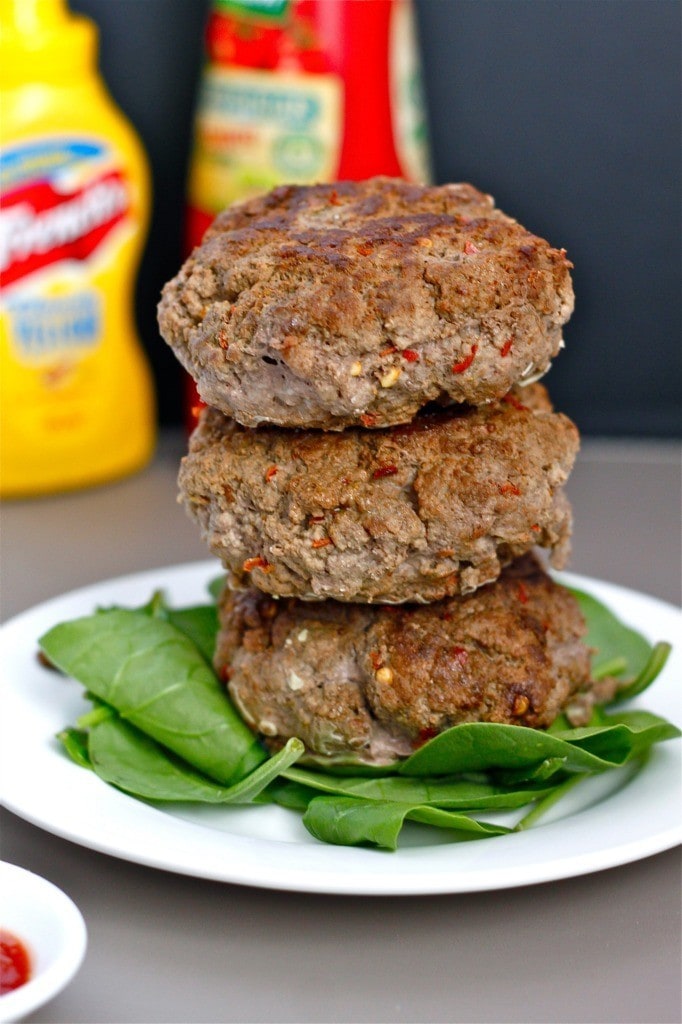 ***
This week's Spill it, Sundays will be 'The Five Facts' edition!
Tell us 5 interesting/random/bizarre/humorous/embarrassing facts about the following mini topics!
Five facts about….your family!
Five facts about…your childhood!
Five facts about…you + school!
Five facts about...you + travel!
Five facts about…your eating style!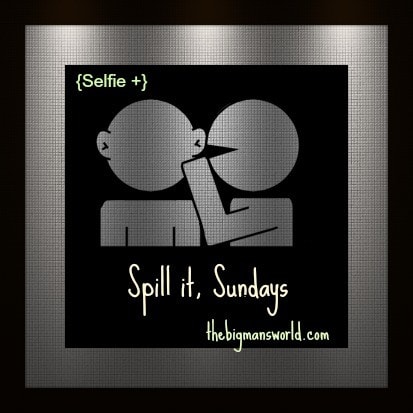 Linking up with Laura and Kierston for Recipe Par-taying!
Post whichever day you like and simply link up on Sunday!
Do you usually Food Prep?
What is your favourite type of burger?
Do you like Indian food?