Healthy Pumpkin Cookie Dough for one (Paleo, Vegan, Gluten Free)
This delicious, healthy pumpkin cookie dough is single serving and is sinfully nutritious- Packed with fiber, sugar-free and has a protein option, it's also paleo, vegan, gluten-free and takes less than five minutes to whip up! The perfect breakfast, snack or healthy treat!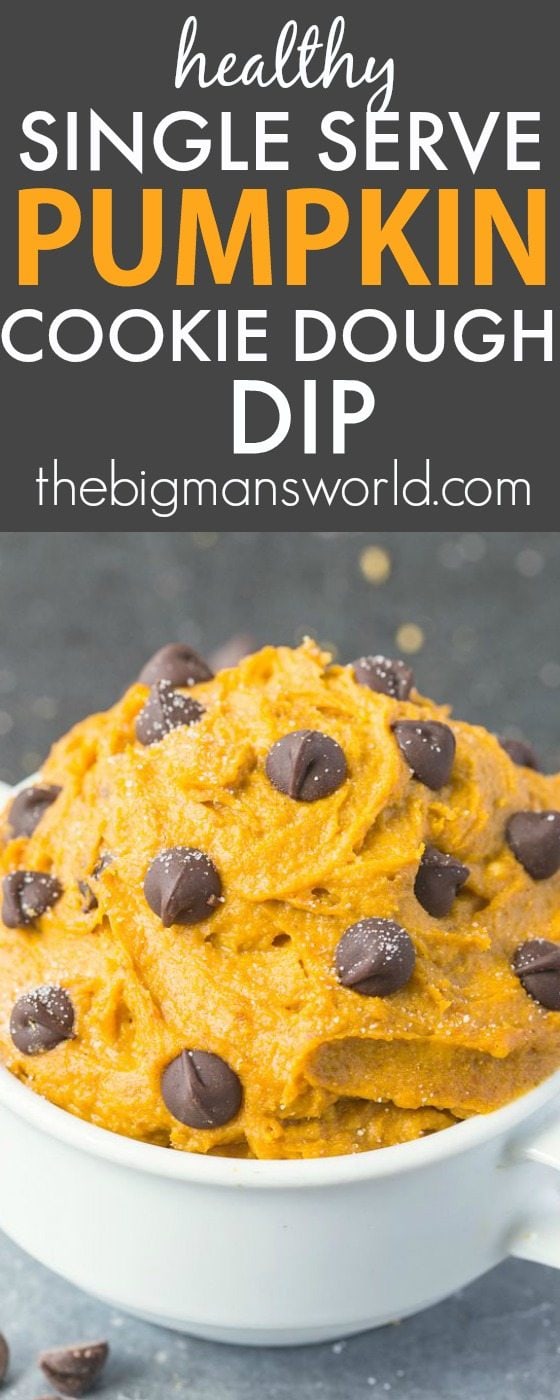 Happy Sunday folks- It's been a stressful couple of days.
On Friday night, I had big plans to grab dinner and drinks out with some friends at this bar downtown in the center of Columbus. However, an hour before I had set off to leave, I was getting messages saying this blog was down and that an error was showing up. I checked it out and sure enough, it was sending everyone errors and page now found messages.
Not only that, it wouldn't even let me log in the back end.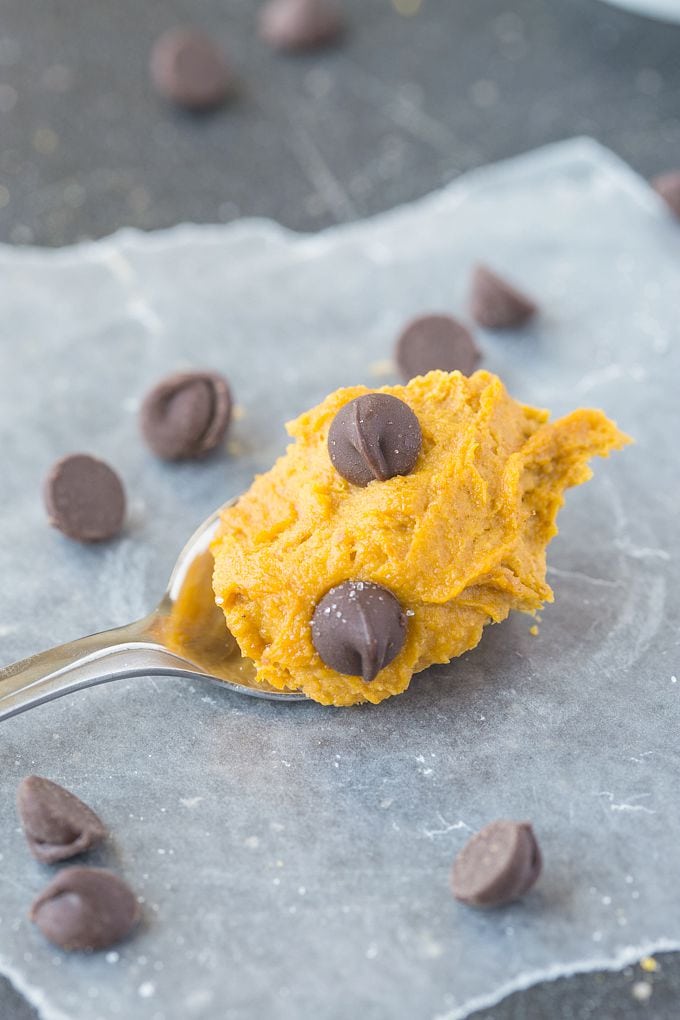 I'm not even over exaggerating when I say from 6pm EST until 1.30am EST Saturday, I was on the phone with my host six times and at the same time, pestering my mates who work in the IT engineering field as to how to fix this issue. On top of that, I was emailing back and forth with a WordPress 'Fix it' consultant to see where it could be stemming from. After hours or going back and forth and hitting a brick wall, I was advised by my host to switch to a private server, as opposed to the shared one I had used since the very start of this blog.
A benefit of switching to this new server is that YOU as the reader should see a faster load time and more seamless control on this site. As always, I truly appreciate your readership and support and it's moments like those scenarios where you truly realize just how important the back-end functioning of your blog is.
Anyway, let's not re-live that nightmare, especially when there is an epic recipe to share today.
PS- Because my server was down, you may have missed this epic recipe for Healthy Sticky Cinnamon Roll Baked Oatmeal. Also, Giveaway including a cash prize here. 2. Giveaway for a recipe recommendation here.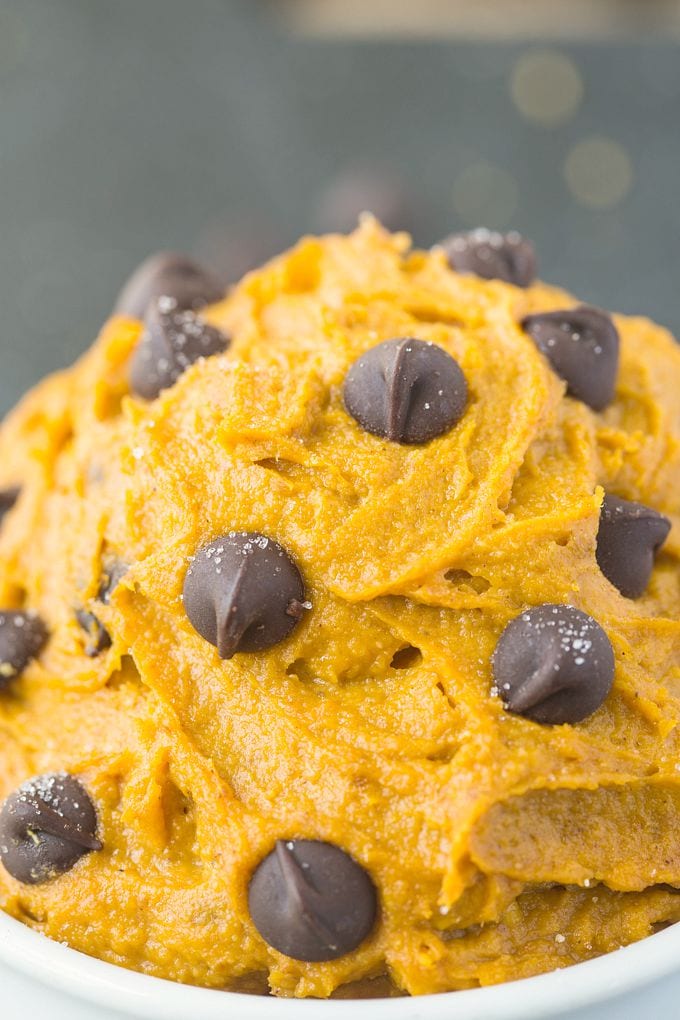 Mum, I'm sorry.
"Arman, don't think I didn't see your pumpkin food last week."
"Oh mother. You've been reading on here, right?"
"No……..Also, how dare you reference Cinderella's pumpkin to me."
I'm not even going to start rambling about how the blog arena has been inundated with all things pumpkin, apples and caramel. I'm totally honing in on it too and am not ashamed one bit. I'm also not ashamed that I've bought 12 cans of pumpkin in the last month.
Beta-Carotene tan, here I come.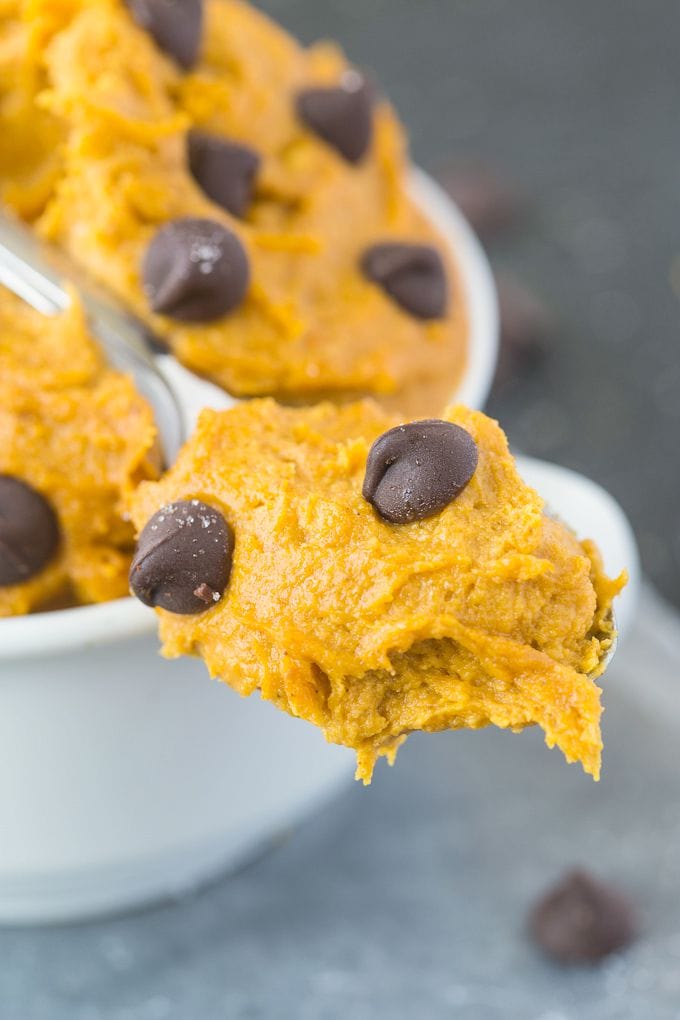 I've been a huge fan of single serve cookie dough recipes for quite some time now, especially for breakfast.
It's what inspired the original breakfast cookie dough back from 2014 which lead to a paleo version which lead to a double chocolate paleo version. Pumpkin, being the cheeky little (insert word of choice here) thing, wanted in on the action and of course, had to be one notch above the rest. Here I present you- Healthy Pumpkin Cookie Dough for one. Those whom are all about delicious food and NOT in measley quantities- This one is for you.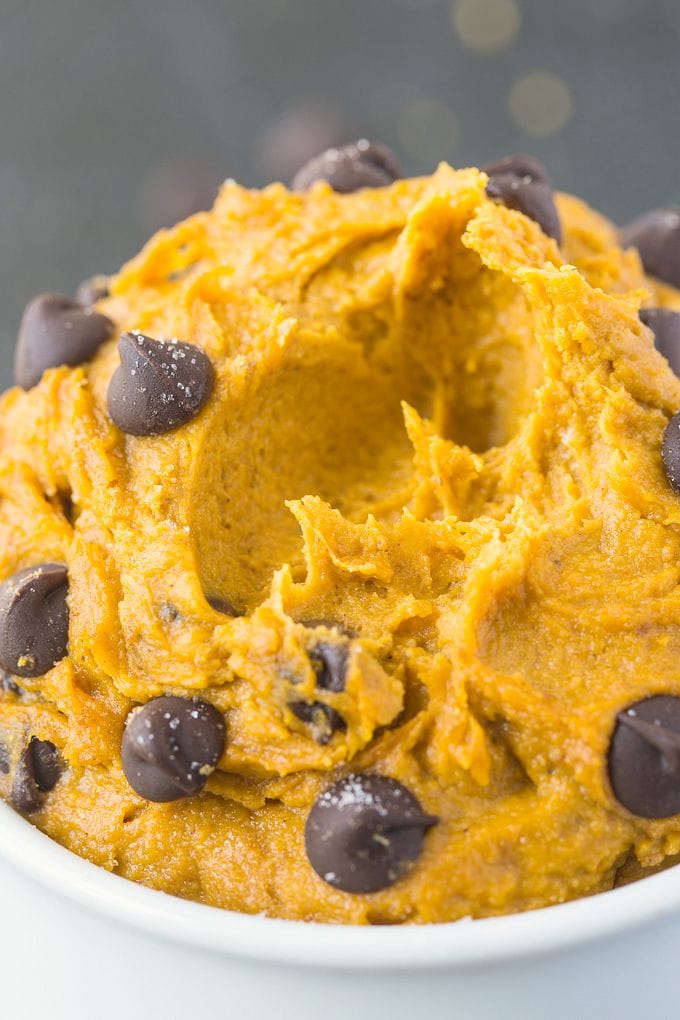 This healthy pumpkin cookie dough for one is no joke- It is legitimately something you could actually eat for every single meal of the day. It's packed full of fiber, some healthy fats and there is an option (I really recommend it!) to make it high protein. It has the taste and texture of a pumpkin spiced cookie dough but without the added sugars, oils or the lovely HFCS monster which enjoys appearing on the packaged offerings. Naturally gluten-free and paleo, it's also suitable for my vegan friends as there are NO eggs in it- Nada! (Also those who find the thought of eating raw cookie dough gross because of the uncooked eggs- Something I am NOT guilty of).
I mentioned earlier that there is a high protein option and I really do recommend it- Depending on the brands you use (I tried it with three different protein powders -A vegan, casein and paleo friendly blend), it really thickens up the batter and I didn't even need to add the optional dairy free milk- The texture (as pictured) was ON point. Also- The pictures don't lie- That is ONE serving and a larger than normal sized cereal bowl.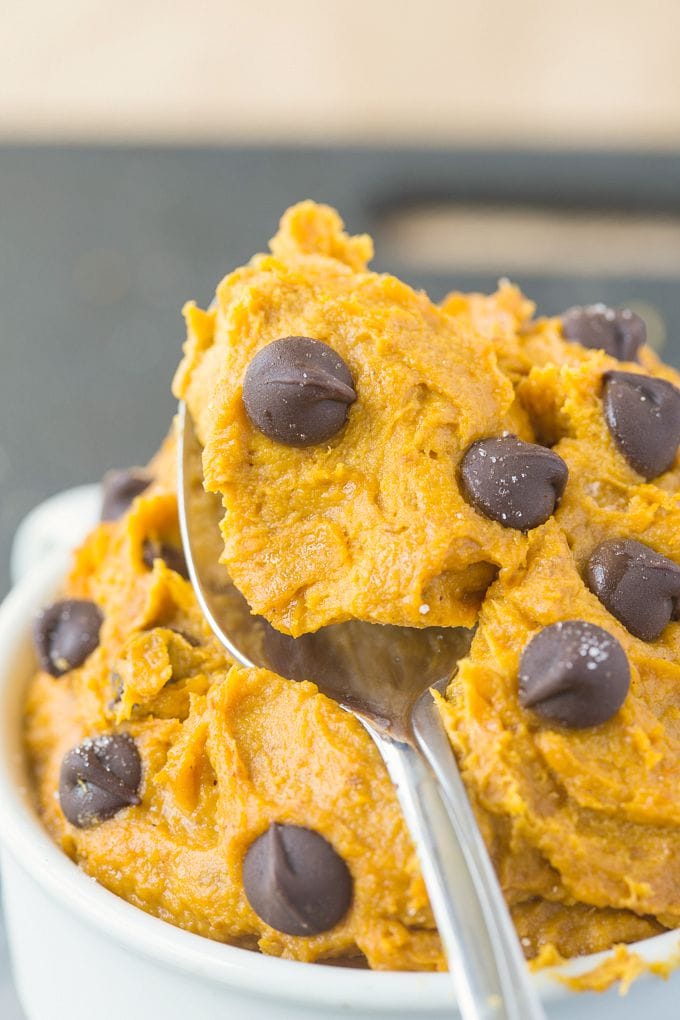 Make this delicious healthy pumpkin cookie dough for ONE and devour the entire serving. Then giggle to yourself because you pretty much ate a balanced breakfast in dessert form.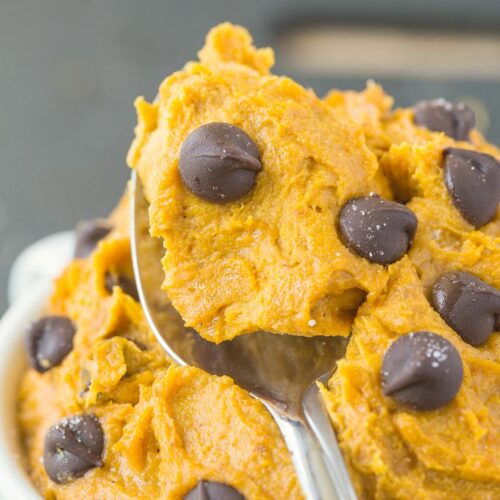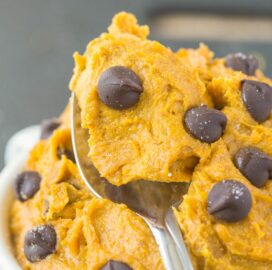 Healthy Pumpkin Cookie Dough for One
This delicious, healthy pumpkin cookie dough is single serving and is sinfully nutritious- Packed with fiber, sugar-free and has a protein option, it's also paleo, vegan, gluten-free and takes less than five minutes to whip up! The perfect breakfast, snack or healthy treat!
Print
Rate
Instructions
In a mixing bowl, combine the pumpkin, protein powder, flour of choice and sweetener and mix very well.

In a small microwave-safe dish or stovetop, melt the nut butter with the maple syrup and add to the pumpkin mixture until fully incorporated.

Using a tablespoon, add dairy free milk of choice until desired consistency is reached.
Notes
* Depending on which flour you use, you may not need the dairy free milk
** I used sweetened protein powder so omitted. Adjust accordingly
The longer it sits in the fridge, the thicker it becomes. I love prepping it the night before purely for this reason- I find I don't even need the extra dairy free milk.
This can be frozen and thawed before consumption.
Want more single-serve healthy dessert like treats which could totally pass as breakfast? Hollar!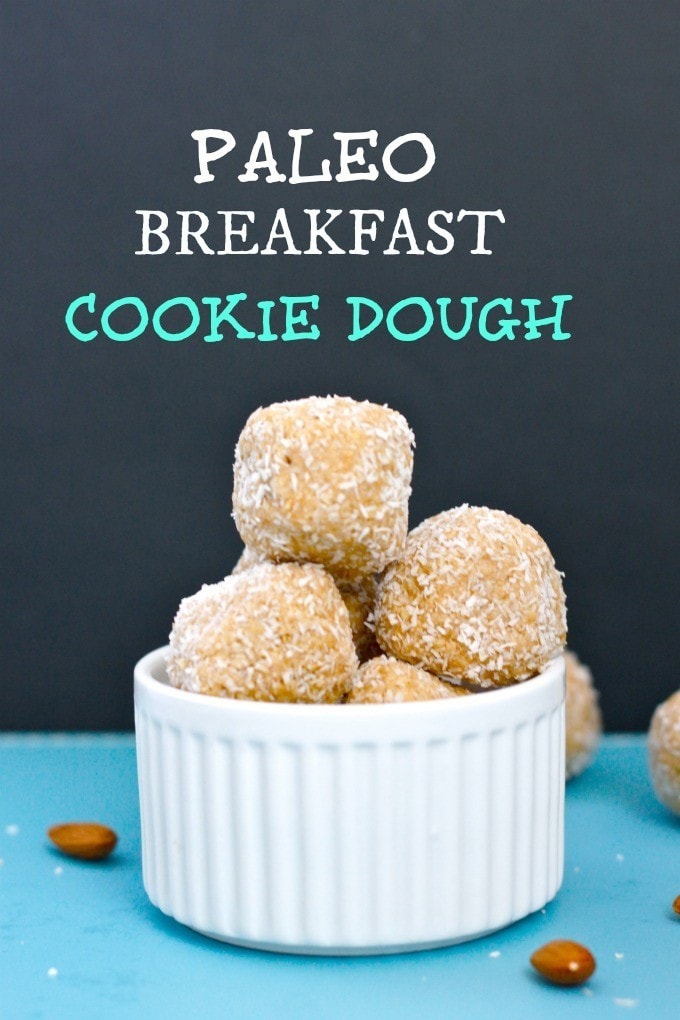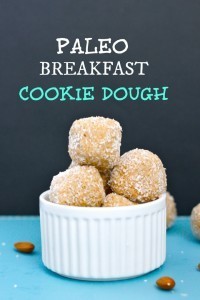 Nutella Breakfast Cookie Dough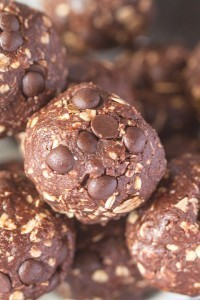 Banana Smoothie Breakfast Cookie Dough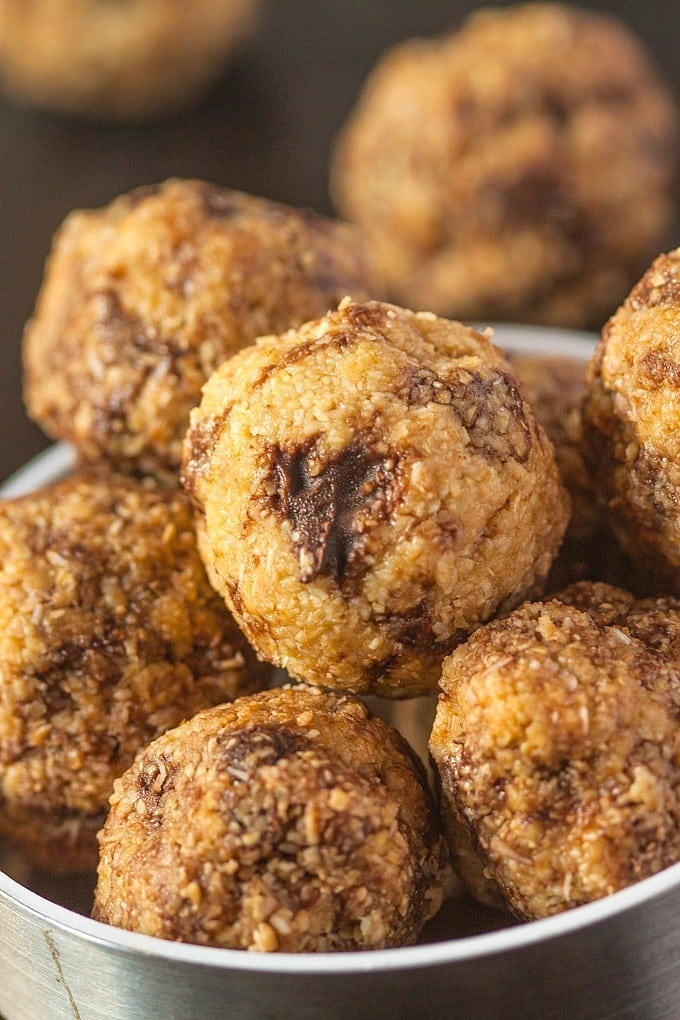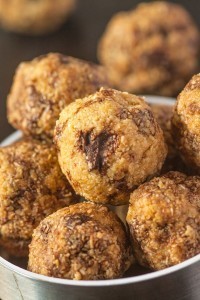 Bloggers, have you had any hosting horror stories?
What is your all-time favorite dessert? Random, but I had this conversation with a friend who said a simple chocolate biscuit was theirs. Unfriend-ing may be happening.