Healthy 3 Ingredient Protein Cookie Dough for One
Just three ingredients are needed to make this healthy, no cook protein cookie dough for one, which literally takes minutes! Made without eggs, grains, butter or sugar, it's naturally gluten free, sugar free, paleo, dairy free and low carb!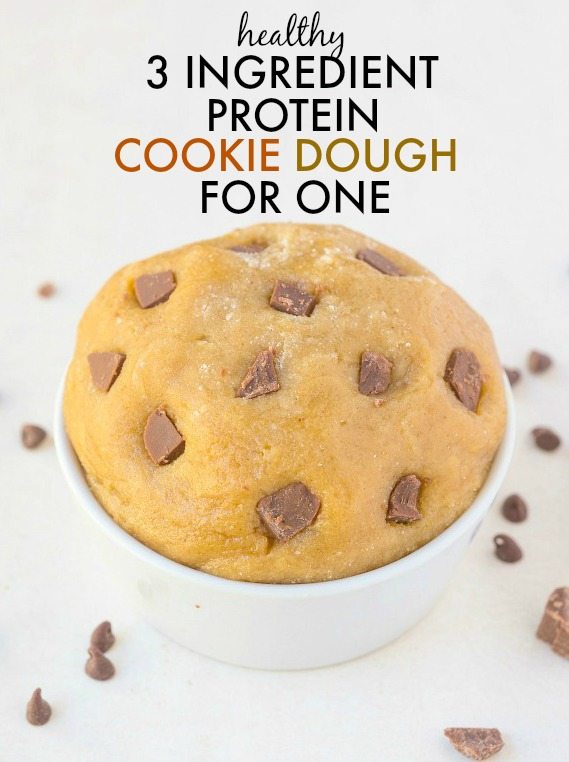 If I get snarky, angry or moody in this post, blame in on the (lack of) carbs.
Readers may remember from this post that a group of my friends would be embarking on a month-long 'low carb diet' to show their support for my mate, who does semi-professional figure competitions. I was supposed to be part of this 'supportive diet' but alas, I came up with an excuse very important reasons as to why I could only commit to a week. My friends were okay with that, as long as I did another week once I was in Australia for vacation.
At the time, it never occurred to me that I'd have to follow through once I arrived, but that was not the case. When we enjoyed dinner on Sunday (as evidenced by the epic sugar/carb/dessert/brunch fest, followed by cocktails and sugar spiked beverages), I was reminded that I'd be keeping my word by doing one extra week…starting Monday.
Monday.
Yesterday.
To be honest, It hasn't been TOO bad, mainly because on Sunday, I enjoyed chocolate bread pudding, pasta, and some beverages. Ironically, this had my body craving omelets and (randomly) chicken, come Monday.
Ask me tomorrow how I'm feeling. Actually, maybe tomorrow's post may be incoherent so there's that.
As mentioned in Monday's post, I promised I'd be sharing 4 super easy recipes which are low in carbs, packed with protein and the perfect cure for the sweet tooth without much effort whatsoever! I also wanted to share ones which my friends had enjoyed during their month-long torture supportive diet session.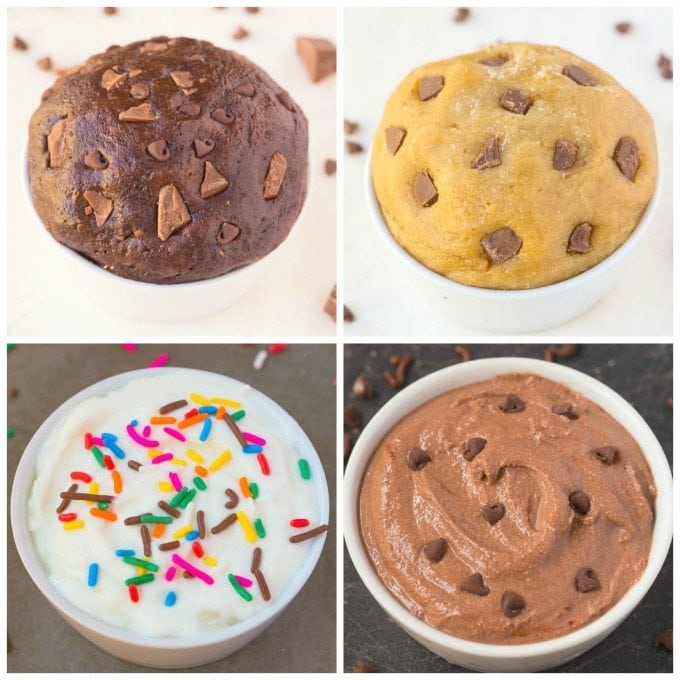 Long term readers know that on here, I've been a fan of edible cookie doughs which take minutes to prepare and having incredible texture. It started with this classic cookie dough before going into more interesting realms, like this banana bread version and this snickerdoodle version. Today, we're going back to basics and sticking with a classic- Vanilla.
What I did for today is even condense my original recipes to make it easier for you- Three ingredients.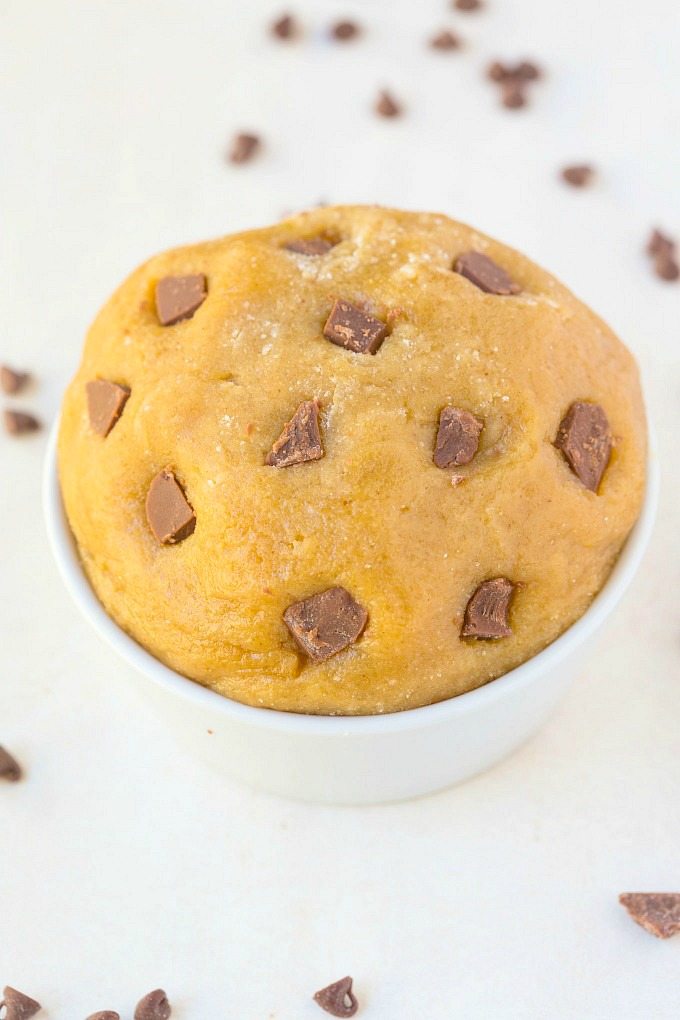 Over the next few days, I'll be discussing the combinations and ingredients used for each type, along with observations on texture, additions and tips. Let's just say I may turn an odd shade of orange (thanks to the amount of pumpkin, sweet potato and kabocha I've consumed), turn into Mary Moo Cow (thanks to the full fat Greek yogurt, 2% Greek yogurt, 0% Greek yogurt, plain yogurt and milk) or become a buff bachelor (thanks to the protein powders consumed). That, or I'll develop a nut allergy (thank you- peanut butter, almond butter, and cashew butter). Oh wait, there is sunflower seed butter too. Okay, I could be a bird. Oh….the bananas and applesauce. GAH.
PREFACE- This is PROTEIN cookie dough- Aka the taste and texture of cookie dough but NOT cookie dough. If you are after Mrs.Fields, she is not here.
She is at the Mall.
…Or in packaging at the grocery store.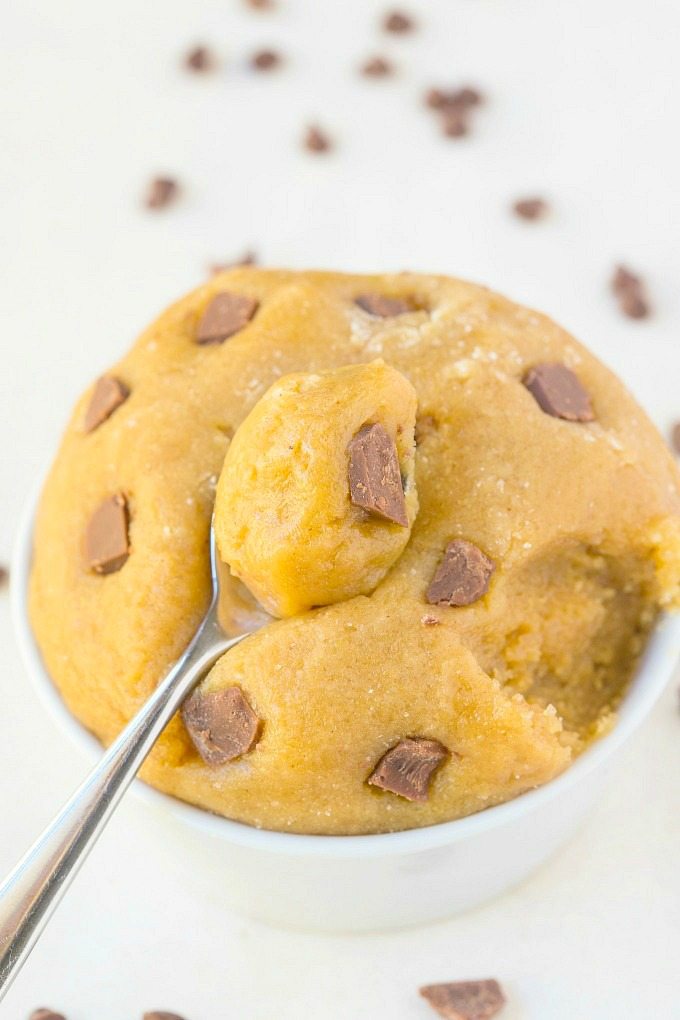 This healthy protein cookie dough is the perfect sweet treat to cure that sweet tooth and uses just three basic ingredients, with options to amp it up or keep it as it is! Depending on the base you use, it can be low in carbs, high in fiber and completely sugar free! It is the perfect pre or post workout protein packed snack and is adaptable to your fitness or dietary needs! Depending on the ideal texture you are after, it can be thick and dense or smooth and creamy! Also, because of the ingredients used, it is naturally gluten free, paleo, dairy free, vegan and sugar free!
Today's protein powder(s) tested- Paleo Vanilla Protein Powder || Vegan Brown Rice Vanilla Protein Powder || Casein Vanilla Protein Powder.
HACK! This is a single serve recipe, but it can be easily be batch made! One of my friends had the genius idea to set out 5 mini Tupperware containers and divvy it up and freeze portions. Before his workout, he'd remove from the freezer, let it thaw, then BOOM. Post-workout treat!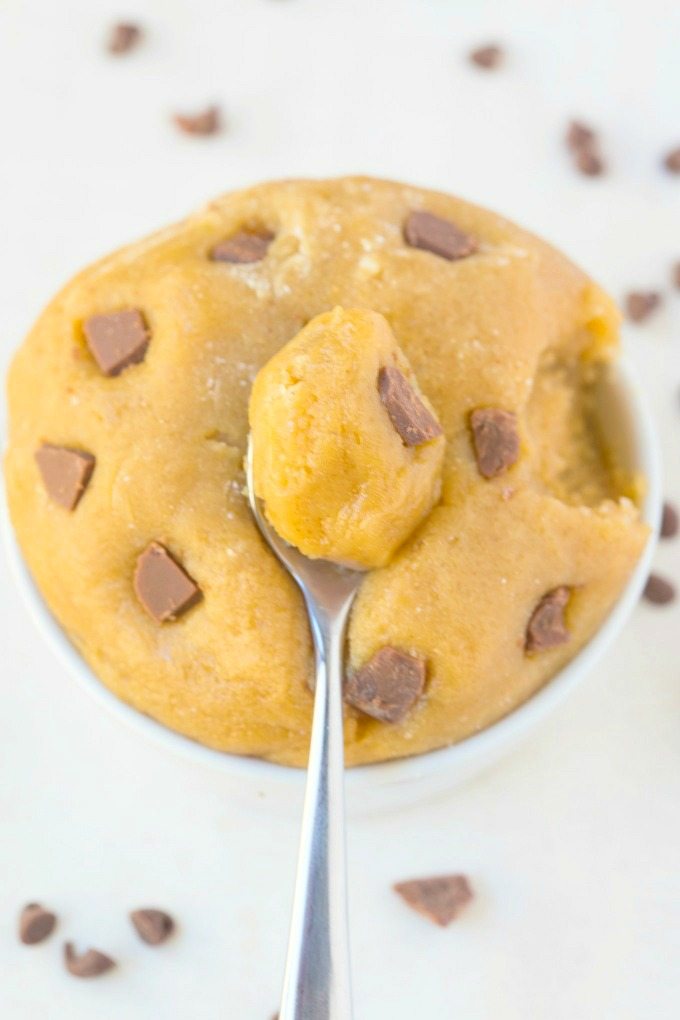 Make this healthy 3 Ingredient Protein Cookie Dough and let's hi 5 now before I lack energy come tomorrow.
Hey, I don't think I was a mean man-betch is this post. Winning…
…Until tomorrow.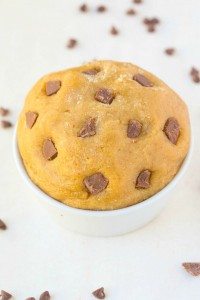 Healthy 3 Ingredient Protein Cookie Dough
2016-05-16 23:57:58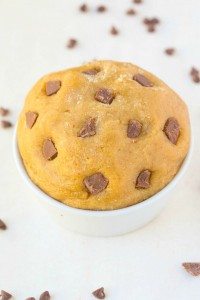 Serves 1
Just three ingredients are needed to make this healthy, no cook protein cookie dough for one, which literally takes minutes! Made without eggs, flour, butter or sugar, it's naturally gluten free, sugar free, paleo, dairy free and low carb!
Ingredients
1 scoop (32-34 grams) Vanilla protein powder (see notes above for tested brands)
1/2 cup mashed starch of choice*
1 T coconut flour (can sub for 2 T almond flour or oat flour or rolled oats)**
2 T nut butter of choice (optional)***
Add ins of choice- I used chocolate chunks (optional)****
Instructions
In a mixing bowl, add your mashed starch and protein powder and mix well. Add in you tablespoon of coconut flour (or flour of choice) and optional nut butter until a very thick dough is formed. Add extra add-ins if desired and enjoy!
Notes
* Mashed starches tested- Pumpkin, applesauce, overripe banana, mashed sweet potato, mashed kabocha. I prefer mashed pumpkin or kabocha.
** If you use the vegan or casein protein powder, you can omit this completely- Those two protein powders are much thicker than the paleo one.
*** This gives the cookie dough a creamier texture- I recommend cashew or almond nut butter, as they are milder tasting
**** I used dairy free chocolate chunks.
For an even better texture, refrigerate for 30 minutes.
The Big Man's World ® https://thebigmansworld.com/
More low carb recipes? Gotcha covered!
Healthy Fluffy Low Carb Vanilla Pancakes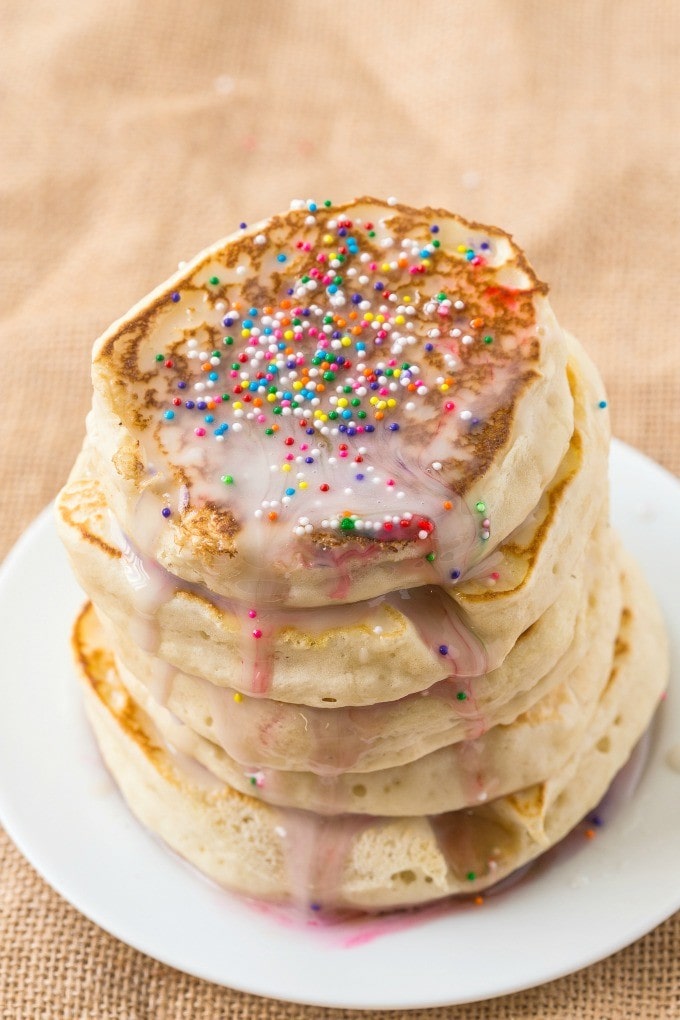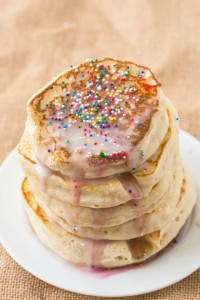 Healthy Snickerdoodle Cookie Dough for One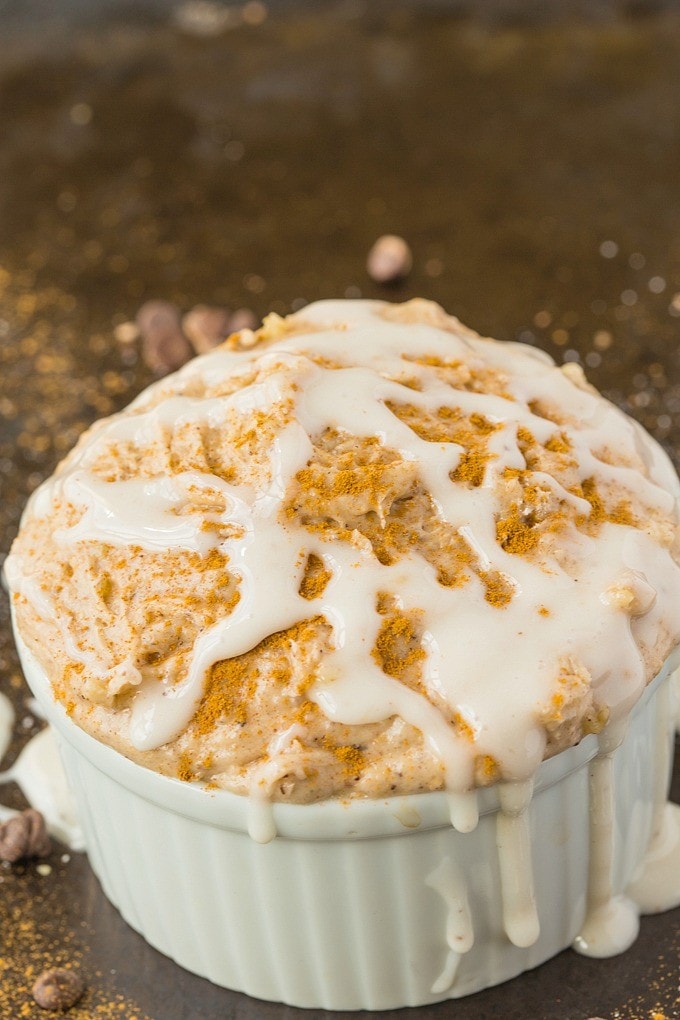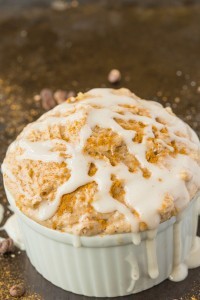 Healthy Grain Free Chocolate Brownie Protein Cookies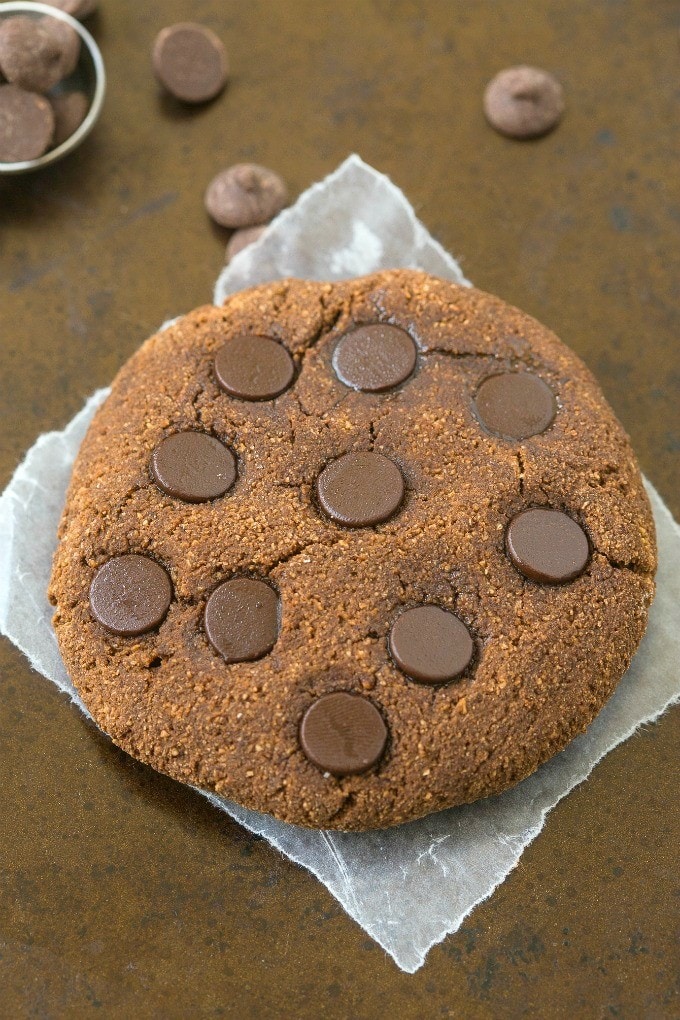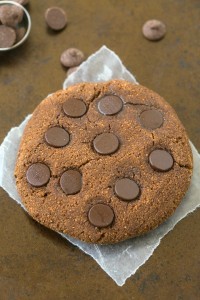 Do you crave protein heavy foods after sugar heavy foods?
What is the last low carb meal you've had (if at all!)? Tofu.