A High protein, sugar free and portable snack- Perfect fuel in between meals or as a pre or post workout boost! Vegan, gluten free, dairy free and refined sugar free!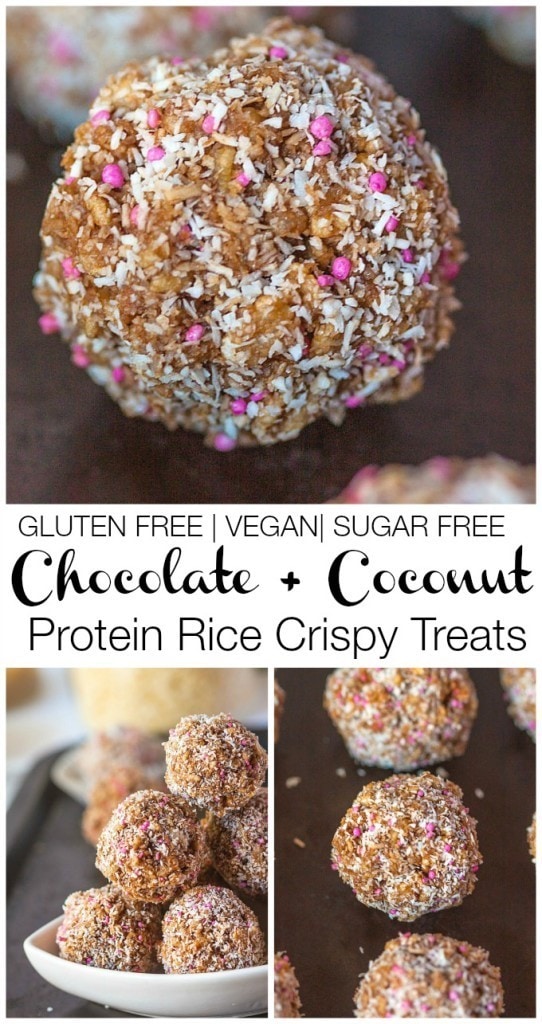 Does anyone remember that time I made red velvet pancakes and stained the kitchen a hybrid of purple and pink? Well, thanks to a very clumsy hand it looks like bloody fairies have attacked. Seriously, there are pink sprinkles on the bench top, the side drawers and even in my protein powder…This is all after I cleaned it up.
I think maybe I'll invite mum over for lunch. It always results in her giving my kitchen a good scrub down.

MY OTHER RECIPES
Let's talk cereal for a second, and by cereal I mean the packaging. How many of you actually read the non health related content on cereal boxes? I never used to, thinking it was all just fillers and besides, who buys the cereal for all that anyway? Give me the bowl and spoon and I'm all set. The other day, out of curiosity, I looked more intently on the crispy rice cereal box and noticed it had a recipe for rice crispy like treats using shredded coconut. A tonne of shredded coconut.
I've previously made rice crispy treats here then a chocolate protein version here. Being a fan of coconut, I had to give this version a try! The original recipe called for chocolate spread and salted butter as the two main binders but having homemade "nutella" on hand after making enough to feed a family of twenty (or just two Armans) which this recipe, I swapped that out and also used coconut oil instead of the butter (because I need to raid my mum's kitchen again. She gets the good 'Lurpak' butter).
I seem to be living up to the once dubbed 'no bake boy' title being thrown around a while back I'm going to take it and run with it. As with, well, most of my recipes, these require no baking and literally take 10 minutes to whip up. The pain lies in waiting for them to firm.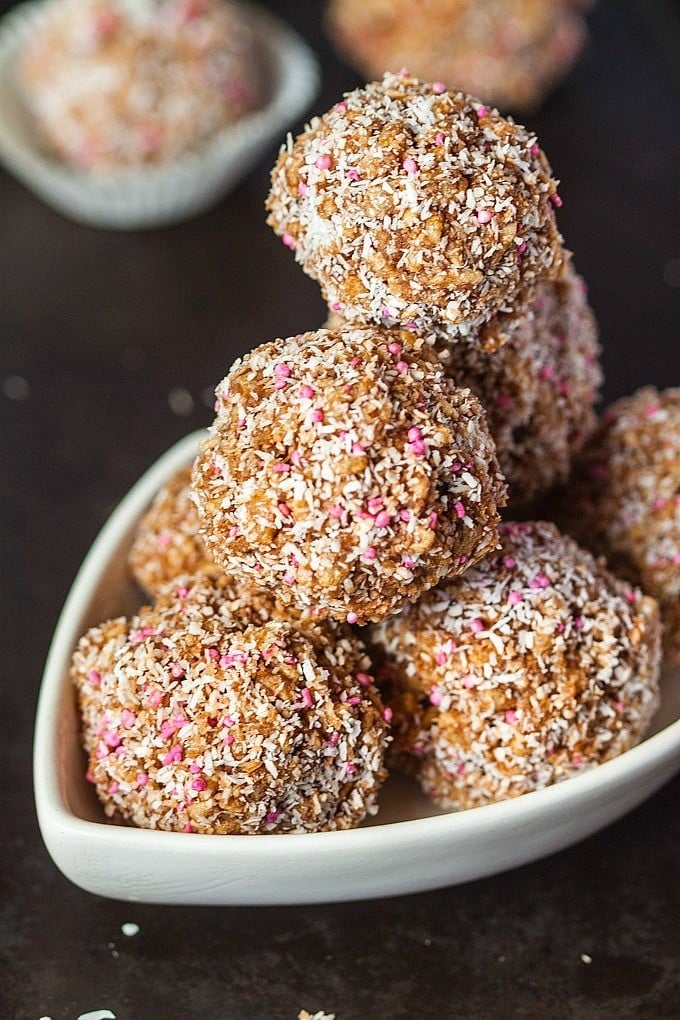 My biggest tip- When forming the 'treats' (Okay, balls but I don't want to say balls so they are treats), lightly rinse your hands every so often, as the coconut makes it quite easy to fall apart. As Valentine's day is right around the corner, add some sprinkles and give it to someone special.
If you're a singleton, well, so am I. Shoot me an email for my address and I'll be awaiting these with my best suit and a rose between my teeth.
Chocolate and Coconut Protein Rice Crispy Treats
2015-01-30 07:46:51
A High protein, sugar free and portable snack- Perfect fuel in between meals or as a pre or post workout boost! Vegan, gluten free and refined sugar free! Add coloured sprinkles and give it to someone special this Valentine's Day!
Ingredients
3 cups gluten free crispy rice cereal (or a cocoa version)
2 cups shredded coconut, separated
1 cup protein powder of choice (Optional)*
3/4 cup homemade hazelnut butter/nutella (can sub for regular nutella is not vegan)
1/2 cup coconut oil
1/4 cup unsweetened almond milk*
Sprinkles to roll in (Optional)
Instructions
In a large mixing bowl, combine crispy rice cereal, 1 cup of shredded coconut and protein powder of choice (if using it). Mix well and set aside.
In a small microwave safe bowl, combine the coconut oil and homemade hazelnut butter/nutella and microwave until melted. Mix well to combine then add to dry mixture. Add in almond milk and mix very well until fully incorporated.
In a small bowl, add the remaining coconut and sprinkles if using it. Using your hands, form small- medium sized balls and dip in the coconut mixture and set on a plate. Continue the process until all the batter is used up. Refrigerate for at least 2 hours, or preferably overnight.
Notes
Protein powder is optional.
Depending on protein powder you use, you may need to adjust the almond milk used. Whey tends to require less and casein can be up to 3/4 cup.
As mentioned in the post, during the forming process, continually wet your hands slightly to make it easier.
Treats can be left at room temperature but best kept in the fridge.
Adapted from Loosely Adapted from Coles Supermarkets
Adapted from Loosely Adapted from Coles Supermarkets
The Big Man's World ® https://thebigmansworld.com/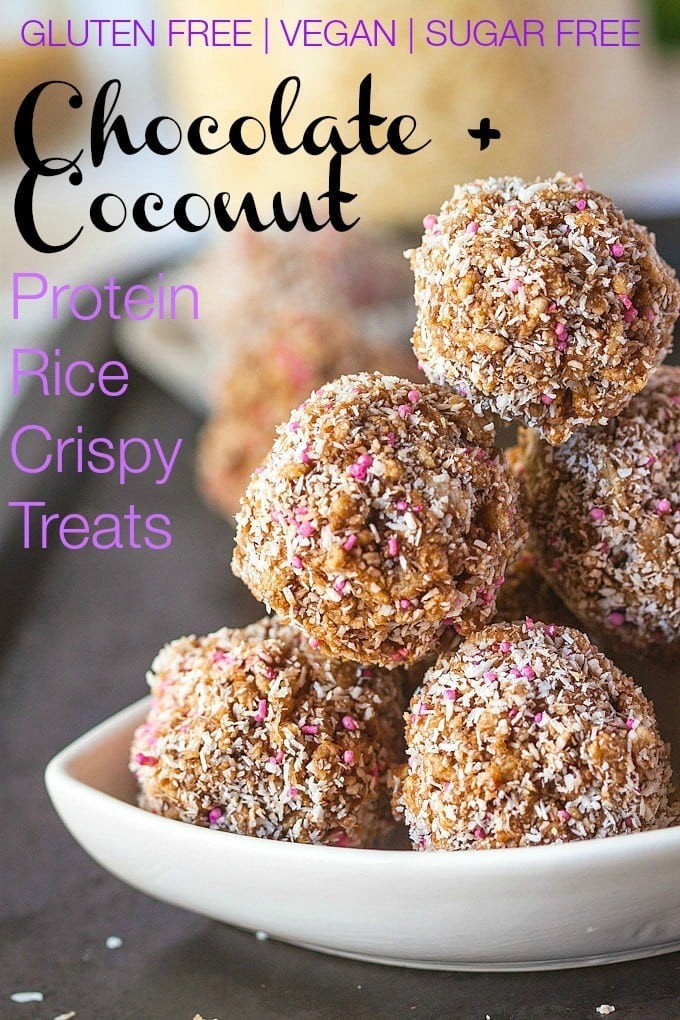 How about some more healthy treat ideas to gift me someone?
Paleo Healthy Chocolate and Raspberry Truffles (Paleo, Gluten Free, Vegan)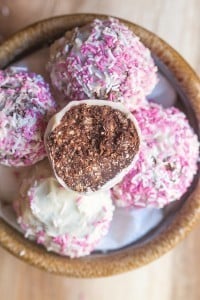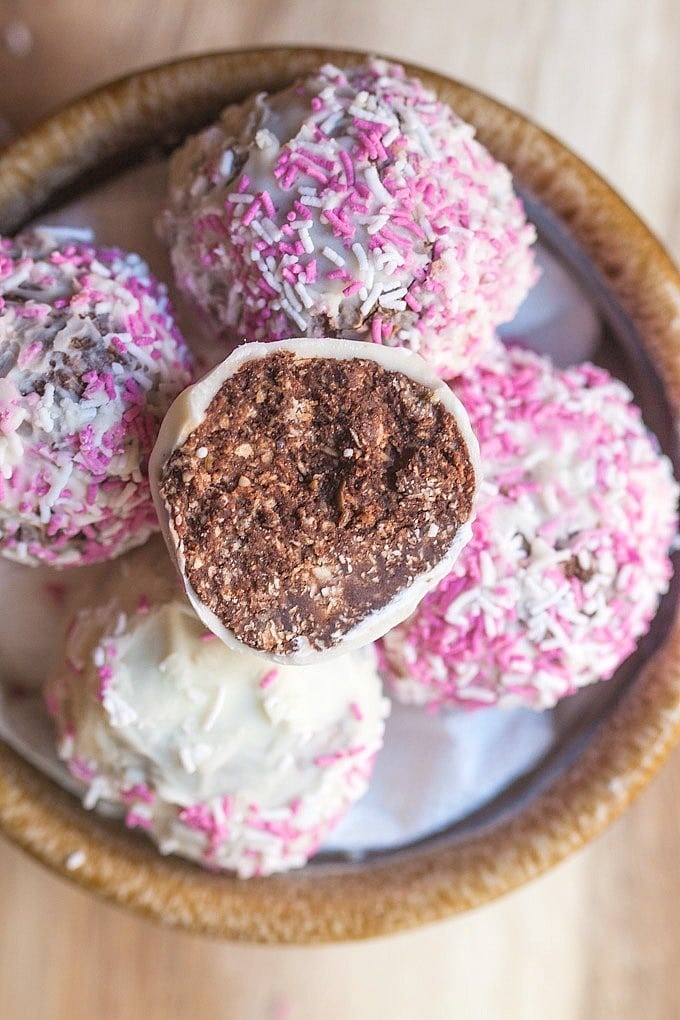 Single Serve 'Nutella' Breakfast Cookie Dough (Gluten Free, Vegan, High Protein, Sugar Free)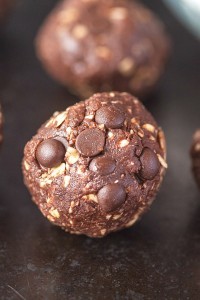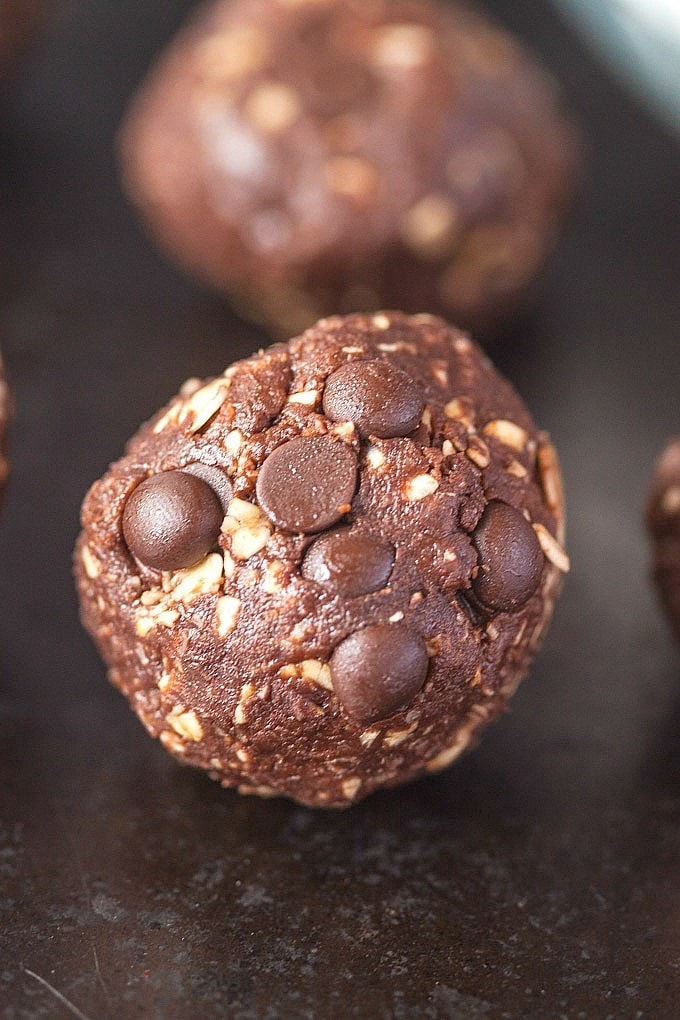 Paleo Coconut and Cashew Protein Fudge (Paleo, Gluten Free, Vegan, Sugar Free)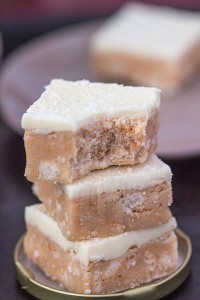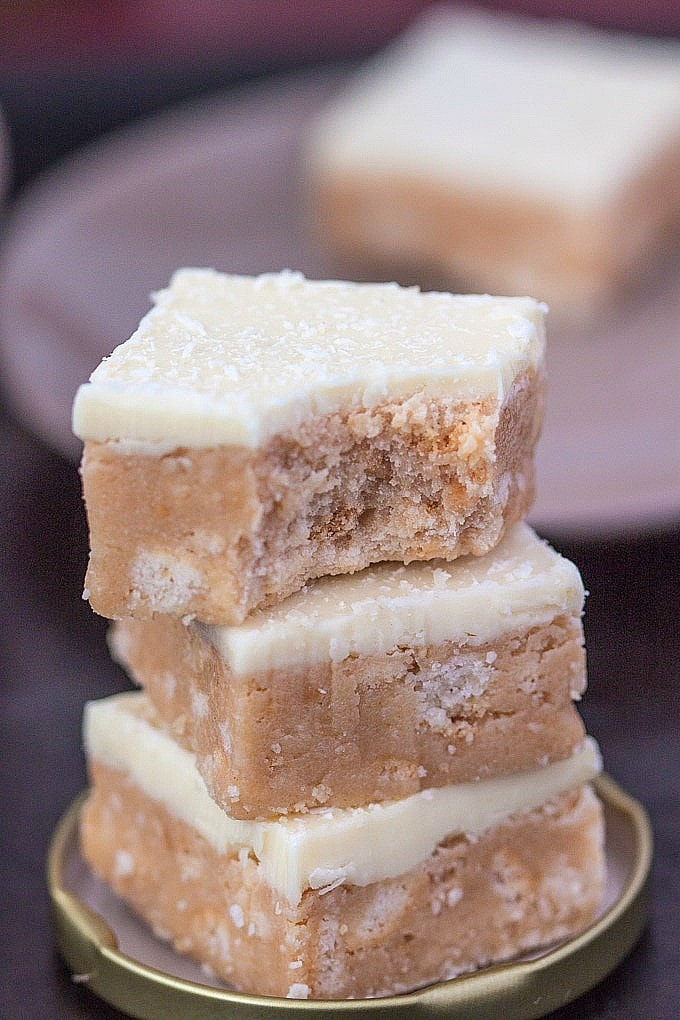 Paleo No Bake SunButter Bars (Paleo, Gluten Free, Vegan)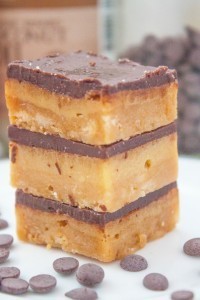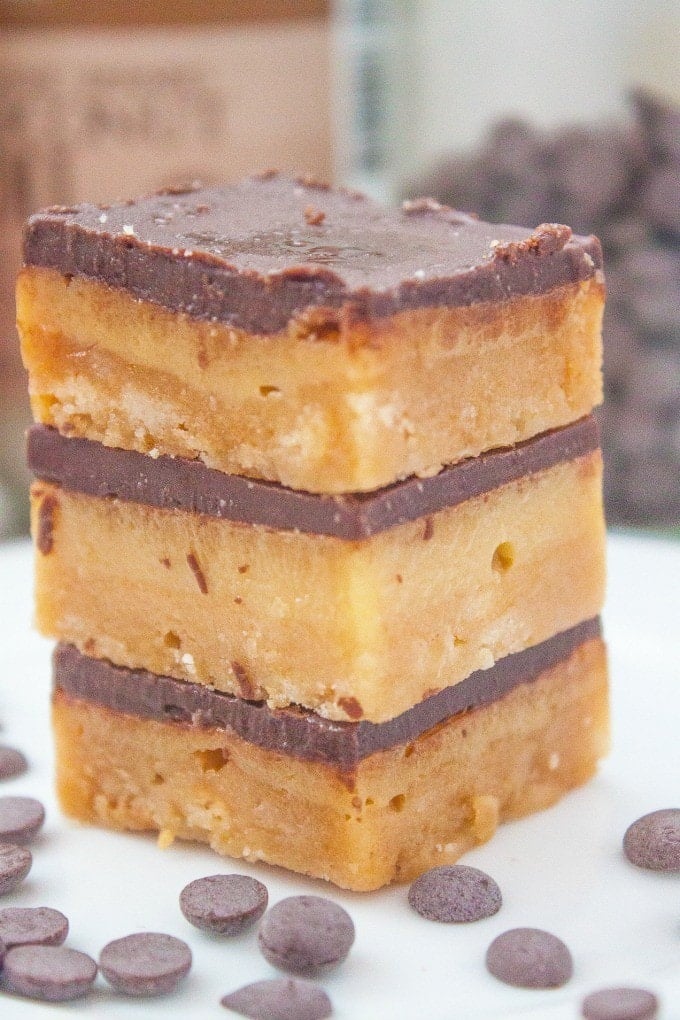 Enjoy your Friday folks! Eat something non Paleo because this guy here is doing Paleo this month.
Do your cereal boxes have recipes on them/cartoons/anything?
How are you spending Valentine's Day?