Copycat Whole Foods Balsamic Roasted Brussels Sprouts
Inspired by a Whole Foods Hot bar favourite, these Balsamic Roasted Brussels Sprouts are delicious, flavourful and so simple to whip up- Suitable for those following a gluten free, paleo, grain free or vegan lifestyle!

Happy Friday folks!
Before we get into today's post, I want to address something really important. For newer readers here, I moved to Sydney this earlier this year. A few days ago, my city was put in a complete lock down when a terrible incident happened at the Lindt Chocolate Cafe. I live about 10 minutes away from the location and was fortunate not to be in the vicinity that day. My prayers and thoughts go out to all those affected- especially the families of the two individuals who lost their lives in their heroic attempts.
***
So back with another copycat recipe which is also from the same place I stalked during my American trip. Brussels Sprouts are something I do enjoy, but they have to be cooked the right way.
In Australia, traditionally, the method for cooking brussels sprouts was similar to our British cousins- Boiled and bland eaten with a roast meal. It was without a doubt, the meal component nobody enjoyed. In fact, pretty sure brussels sprouts are considered to be the most despised vegetable in our country. Probably the United Kingdom too.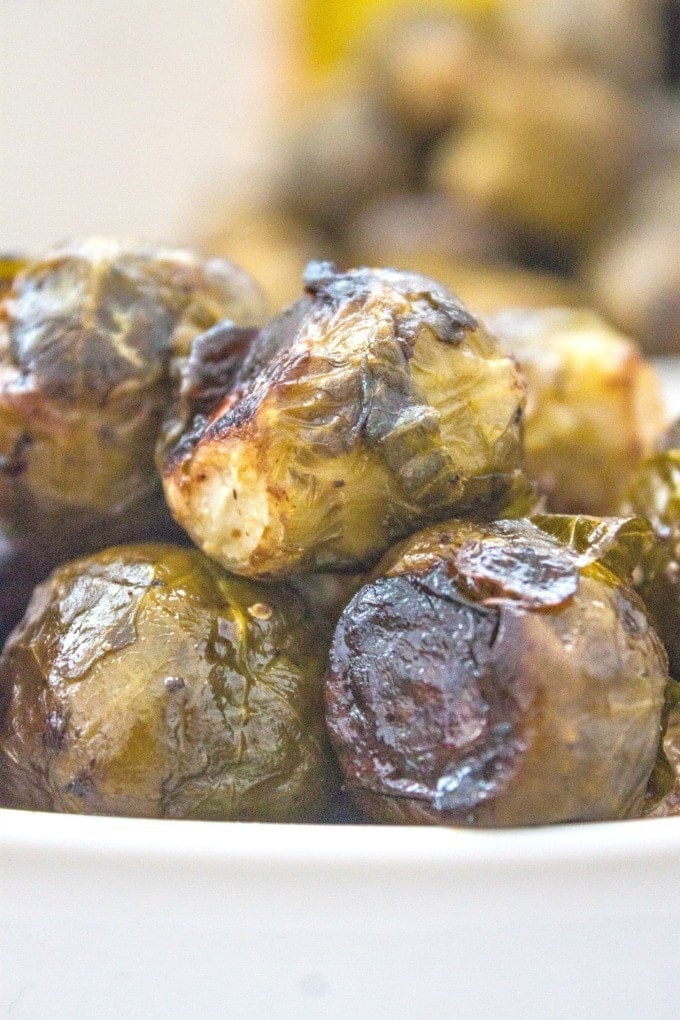 Thanks to the plethora of cooking shows, food appreciation and quirky restaurants opening up worldwide, these previously despised greens are now becoming quite the iconic 'it' food. I recently went to a restaurant I frequent quite often because they have delicious chicken parmigiana plates and don't cost an arm to eat ($10 Mondays to Wednesdays = perfection). I noticed their side dish options were no longer just broccoli, mashed potatoes or rice. There was now brussels sprouts. Not just brussels sprouts but 'brussels sprouts with BACON'.
So they may have had me at bacon but still.
It's interesting to see these trends. Two years ago, kale was unknown here and places that did stock them, it was $8. Now, you can score some for under $3 and our mainstream supermarkets stock them. Next year, who knows what it will be. Regardless, I'm glad the sprouts are getting the appreciation they deserve because let's face it- They are delicious.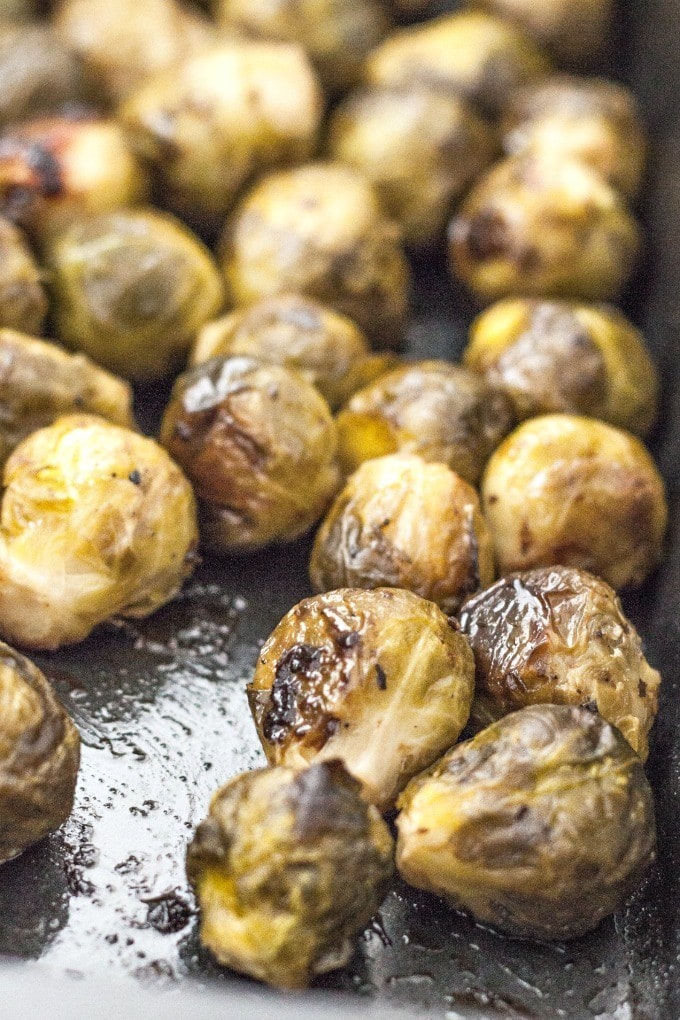 Similar to the curried cauliflower, I was obsessed with these brussels sprouts from the infamous hot bar. The only downside was easy to get carried away and end up spending $12 on Brussels (not that it ever happened..) so of course I had to recreate it. I must admit, the basis to this recipe is super simple and barely need any ingredients. It was the proportions which Whole Foods get back on right- Not too sour from the balsamic and not too oily from the olive oil.
Grab a pan, turn the oven on and be thankful this delicious vegetable is finally getting the attention it deserves.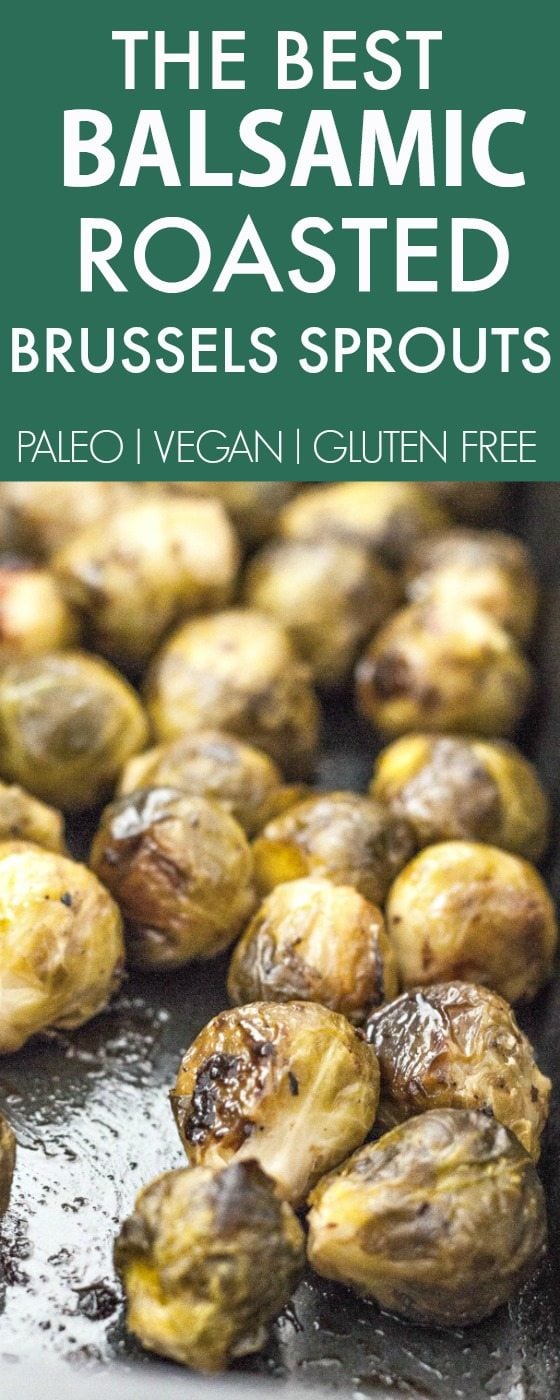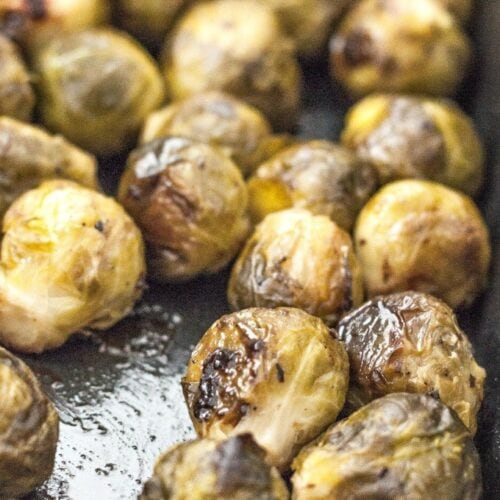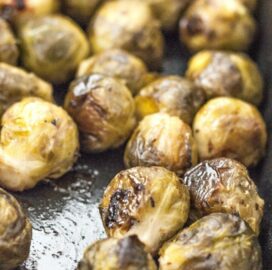 Balsamic Roasted Brussels Sprouts
Inspired by a Whole Foods Hot bar favourite, these Balsamic Roasted Brussels Sprouts are delicious, flavourful and so simple to whip up!
Print
Rate
Ingredients
1

kilogram

of brussels sprouts

washed and trimmed

1/4

cup

olive oil

2

tablespoon

balsamic vinegar

I used red

1

teaspoon

sea salt

1

teaspoon

black pepper
Instructions
Preheat the oven to 180 degrees Celsius and set aside a deep baking dish/tray.

In a large mixing bowl, combine the brussels sprouts with the olive oil and balsamic vinegar and using your hands, mix well to ensure all the vegetables are evenly coated.

Transfer the brussels sprouts to the baking dish and sprinkle the sea salt and pepper over it. Roast in the oven for 20 minutes, remove and shake loosely before cooking for an extra 20 minutes, or until golden brown and caramelised.

Remove from oven and serve immediately or allow to cool completely.
Notes
These brussels sprouts are one of my favourite vegetables to eat cold. I allow them to cool and thrown in salads or eaten as a side!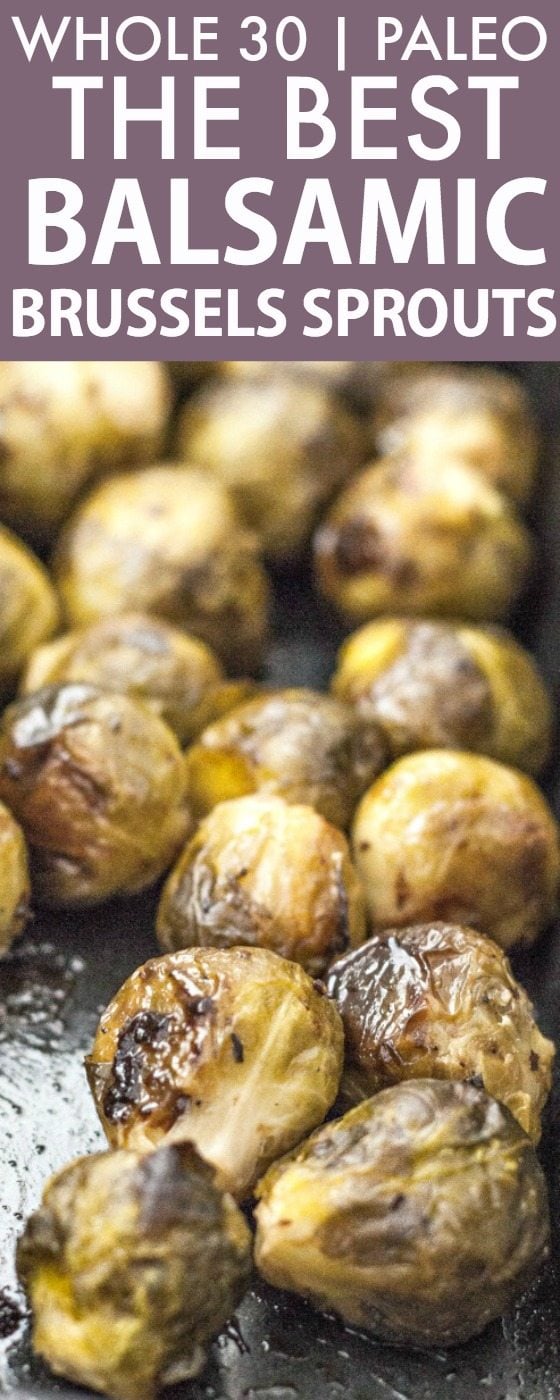 Are you a fan of Brussels Sprouts?
What food do you think gets an unfair stigma?
What food do you think will trend in 2015?