Healthy No Bake Rice Crispy Treats
Just four healthy ingredients, 1 bowl and 10 minutes is needed to whip up these simple No Bake Rice Crispy Treats! Vegan, gluten free, refined sugar free and dairy free, it's the perfect snack between meals!


I used to think chocolate and peanut butter were the ideal combination…but I've been torn. Chocolate and coconut.
A popular chocolate bar in Australia is the infamous bounty bar– A coconut filling with a milk or dark chocolate coating. This was my inspiration for yet another oatmeal pudding creation- similar to the Cake Batter variation– but with a tonne more coconut and chocolate and a twist on the texture…by a long shot.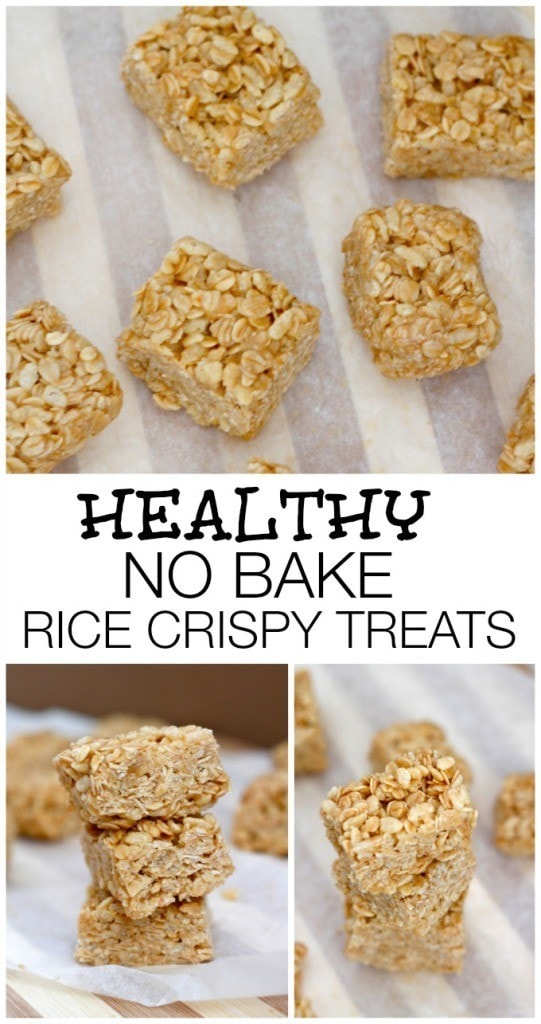 As with any recipe experimentation, for me personally, equals many recipe fails. The same can be said for the Bounty style oatmeal pudding. The first two times, the liquid ratio was way off, the third and fourth, it was heavy on the coconut and chocolate. the fifth, it was heavy on the coconut and chocolate.
Okay, so pretty much attempt 3 was recipe success but I had to test it out at least two more times- you know, for quality control.
Okay, fine. It brought back memories of eating a Bounty Bar, that it had to be made over and over again. Friends- chocolate and coconut is the new chocolate and peanut butter– the new Kim and Kanye- the new Jay Z and Solange in a cat fight- the new Mary Kate and Ashley.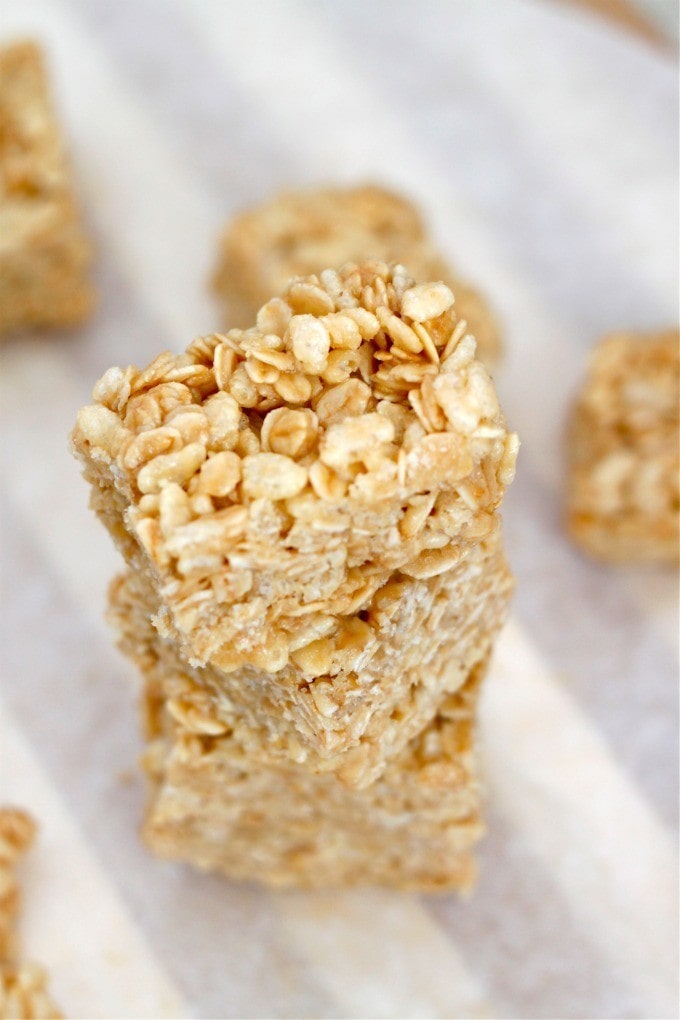 The bounty oatmeal pudding is so good, I'm not posting it today. Convenient, right? Well, in it's place, I have my new favourite snack as a result of my newfound love- a Healthy No Bake Double Coconut Rice Crispy Square! Yep. Another No bake recipe. Sue me. These are made without marshmallows because I stuffed them all in these cookies. They do, however, use coconut twice and an optional chocolate layer, you can be forgiven for omitting the marshmallows.
10 minutes to prep and press into the pan- you have a winner on hand. Thank you Mary Kate and Ashley.
I mean chocolate and coconut.
Healthy No Bake Rice Crispy Treats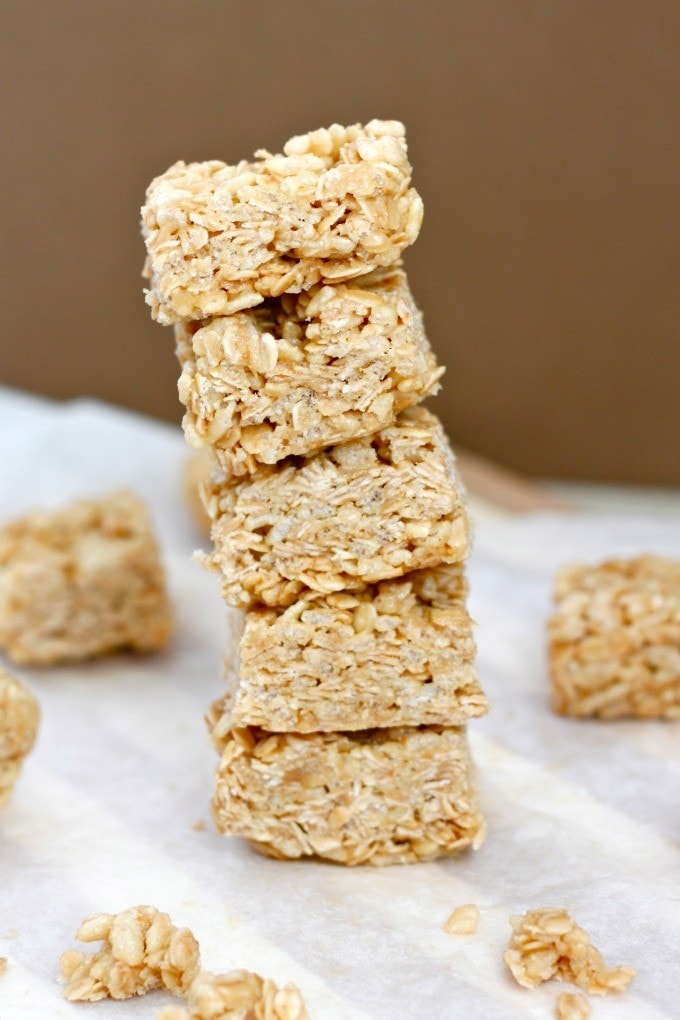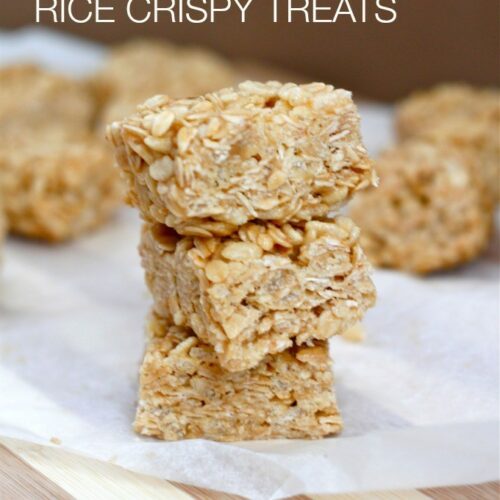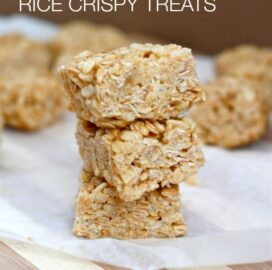 Healthy No Bake Rice Crispy Treats
A healthy no bake treat which has double the coconut- ready in under 10 minutes from prep to plate!
Print
Rate
Instructions
In a microwave safe bowl, melt the coconut oil and brown rice syrup until fully combined.

In a large mixing bowl, add the liquid mixture with the rice crispy cereal and mix until incorporated. If mixture is still difficult to contain, add brown rice syrup one tablespoon at a time.

Prepare a 9 inch x 9 inch baking dish with baking paper and press the rice crispy mixture into it firmly. Set aside.

Optional- Evenly spread the melted paleo chocolate over the rice crispy mixture. Refrigerate for 2 hours or until very firm. Cut into snack size pieces
Notes
* Sometimes, forming these can be difficult. Add more brown rice syrup 1 tablespoon at a time. Alternatively, you could also use dairy free milk of choice to help firm up.
These can be kept at room temperature for up to a week (in a sealed container) or refrigerated for up to 3 weeks. I keep mine frozen and eat them semi thawed- they taste amazing this way!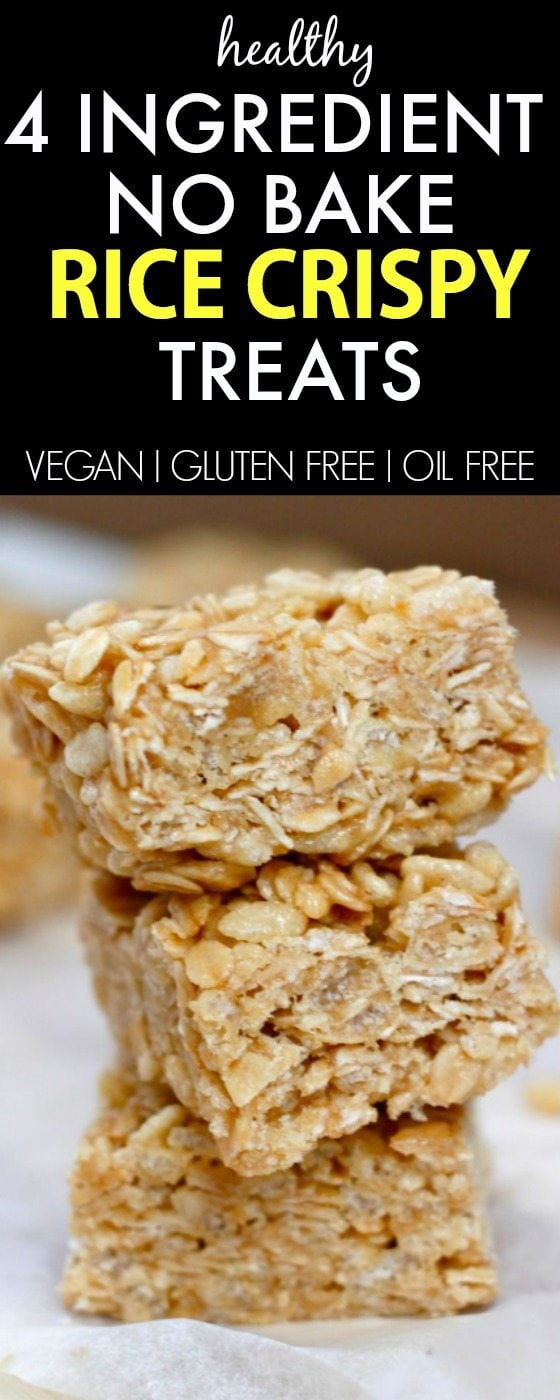 Chocolate and peanut butter or Chocolate and coconut?
What is your favourite chocolate bar? I may have new oatmeal inspiration!
Mary Kate or Ashley?