Keto Friendly Candy Recipes
Keto chocolate and candy lovers rejoice- You CAN enjoy candy and chocolate bars on a ketogenic diet! Made without sugar, without grains and super low carb, these are the best keto-friendly candy recipes!
With the holiday, halloween and Christmas season coming up, candy and chocolate recipes are a-plenty. With more and more people choosing to make edible holiday gifts versus buying them, EVERY diet out there can be catered for.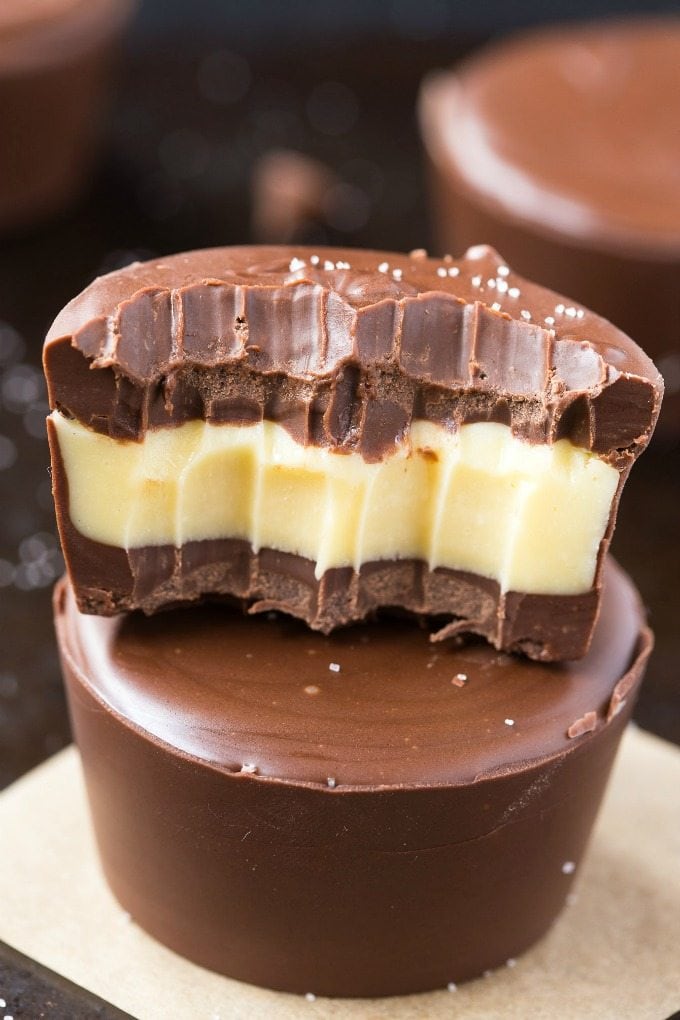 For those following a ketogenic diet, enjoying candy and chocolate can be difficult to come by. However, you can easily make your own homemade keto candy and chocolate treats. Using a bunch of keto-approved ingredients, you'll be able to replicate some of the best candy bar copycat recipes out there. They are all low carb, sugar free and dairy free.
Not only that- They are also paleo, vegan and gluten-free too!
Best Keto-Friendly Ingredients
Many keto recipes tend to use the same ingredients over and over again. Below, I have included some of the most used and most common ingredients. Although they may seem to be a little bit on the pricier side, you will see that they last a while and can be used in other keto recipes, like keto desserts, keto breakfast recipes, and keto snack recipes.
Keto Sweeteners
Keto Chocolate
Keto Nut and Seed Butters
Other Keto friendly ingredients
Coconut butter- Coconut butter differs from coconut oil. It is made from the meat of the coconut and is naturally sweet and creamy. To use in recipes, it needs to be at room temperature and smooth.
Shredded coconut- Unsweetened shredded coconut or macaroon coconut are two great options. Be sure not to use any that are pre-sweetened.
Coconut oil- Coconut oil adds healthy fats but also holds many of the candy and chocolate recipes together. Use refined coconut oil if possible.
Kitchen gadgets and tools I recommend-