Keto Lemon Blueberry Muffins (Paleo, Vegan)
An easy recipe for keto lemon blueberry muffins made in one bowl and ready in 25 minutes! Light, fluffy and super moist on the inside, these healthy muffins are loaded with blueberries and a touch of lemon! Drizzled with coconut butter, they are a fantastic sugar free snack or lunch box treat!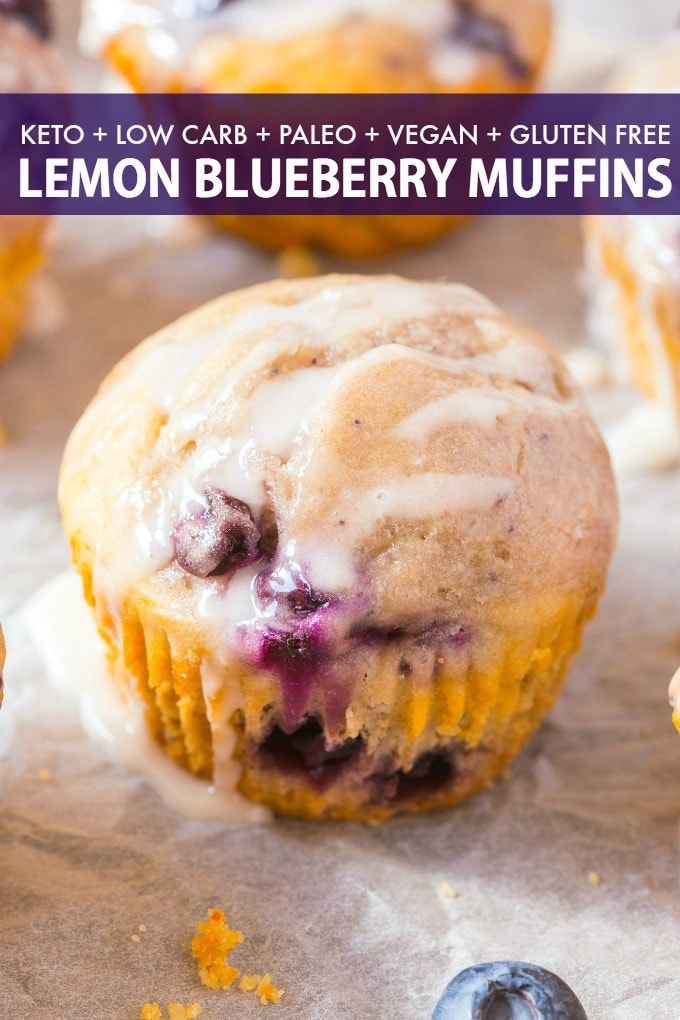 Low Carb Lemon Blueberry Muffins
Spring is just around the corner, which means that the onslaught of recipes with lemon is coming your way.
Whenever I see lemon in baked goods popping up, I know that Spring is well and truly on the horizon. Some of my favorites include a lemon poppyseed cake, lemon coconut bars and a lemon poppyseed muffin in a mug.
However, I know that many are skeptical of a lemon heavy muffin or sweet bread, so to kickstart the season, we are pairing the citrus fruit with another fruit- Blueberries!
The lemon and blueberry combination is perfect for those not yet ready for a lemon-heavy recipe but appreciates the sweet, subtle tang.
These blueberry lemon muffins are a delicious snack or a healthy dessert and perfect to pack in lunchboxes, as they hold well and are even freezer friendly.
Taste-wise, they are quite sweet, thanks to the blueberries, with a slight tang, thanks to the lemon juice.
In terms of texture, they fit the bill for what you want in a delicious muffin- Tender on the outside, slightly fluffy on the edges, yet super moist on the inside!
For a muffin which is almost bakery-like, you'll be amazed that they are also paleo friendly and grain free too. For my vegan readers, I've included an option to make these without eggs!
To make these healthy and delicious lemon blueberry muffins, you only need 8 ingredients-
Almond flour
A granulated sweetener of choice
Baking powder
Eggs
Fresh or frozen blueberries
Lemon juice
Coconut Oil
Coconut milk
That's it!
ALMOND FLOUR- WHICH ONE TO USE?
Almond flour comes in three main forms- Blanched almond flour, finely milled almond flour, and almond meal.
Blanched almond flour is ground almonds with the skins removed, finely-milled almond flour is ground almonds into a very fine texture and almond meal is ground almonds with a more coarse texture.
I recommend using blanched almond flour, as it yields a lighter color and flavor, and helps keep the muffins fluffy.
THE BEST KETO GRANULATED SWEETENERS TO USE
There are many keto approved sugar substitutes on the market, but from personal experience, not all are created equal and some taste better than others.
I prefer using monk fruit sweetener, which has a very similar consistency to table (white) sugar. It also has a pleasant taste and bakes well. Another option is to use swerve, which has similar attributes.
Other keto sweeteners which work include baking stevia and baking sucralose, but I don't enjoy using either of these, as I often find they leave a bitter aftertaste in the mouth.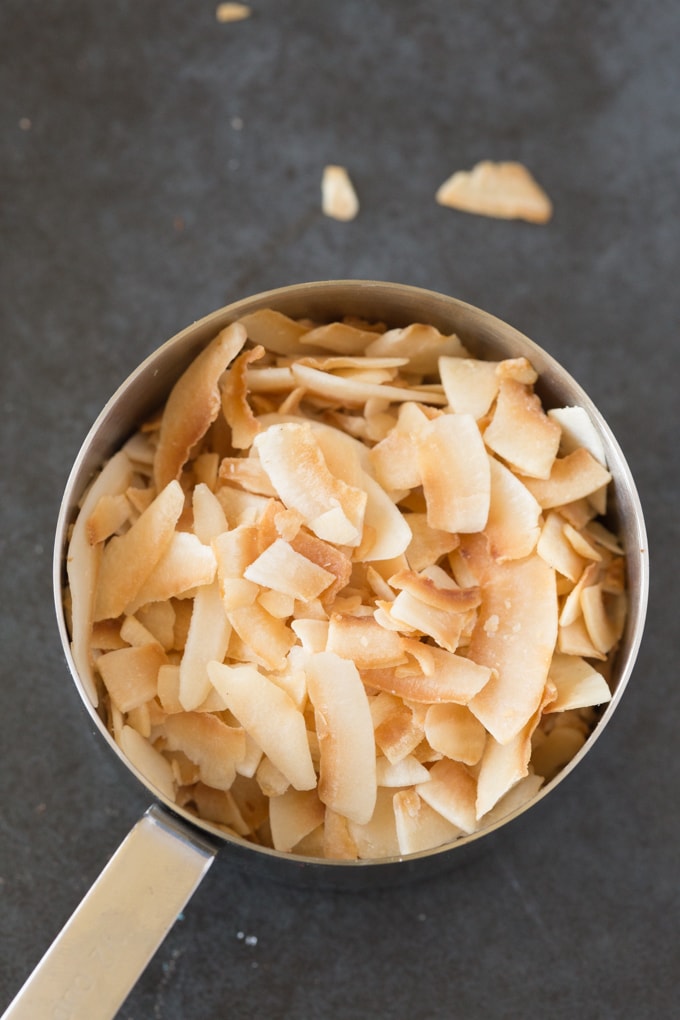 FRESH OR FROZEN BLUEBERRIES
I prefer using fresh blueberries, as I find that they are sweeter and easier to mix into the batter.
However, frozen blueberries will work just as well. If you use the frozen kind, just be sure to thaw them out completely, otherwise excess liquid will make it into the batter, and will result in muffins which are uncooked in the center.
HOW TO MAKE BLUEBERRY LEMON MUFFINS WITHOUT EGGS
I have provided an eggless (Vegan) option, which is slightly different from the original, only because some adjustments had to be made to produce a VERY similar texture.
When making the vegan option, be sure to keep an eye on the ingredients, as some of the proportions differ. Also, there is the inclusion of tapioca flour, which is key to replace the eggs.
STORAGE AND FREEZING MUFFINS
Unlike traditional muffins, I don't recommend you store these at room temperature. Because of the ingredients used, they tend to sink and lose it's flavor when left out.
Instead, store these muffins in the refrigerator. Both options will keep for at least 7 days, and they taste delicious when slightly warm, with some butter or coconut oil drizzled on top.
These muffins are freezer friendly and freeze beautifully. Simply place cooled muffins in parchment paper and freezer in small batches, as re-freezing muffins is not recommended.
Freezing muffins will keep for 6 months- Be sure to thaw out overnight before enjoying them.
HOW TO GLAZE THE MUFFINS
Instead of glazing muffins with a sugar-based glaze, I opted to simply drizzle them in coconut butter.
Coconut butter is naturally sweet and works as the perfect glaze for them.
To glaze the muffins, simply drizzle coconut butter over the warm muffins. This will melt the coconut butter and it will drizzle over the sides. Once cool, the glaze will firm up beautifully.
TIPS AND TRICKS FOR PERFECT LEMON BLUEBERRY MUFFINS
Toss your blueberries in some flour before adding it to the batter- This will ensure they don't sink to the bottom and are evenly dispersed.
You can substitute the lemon juice for lemon extract, for a more pronounced lemon flavor.
Use silicone muffin molds for easy removal and minimal mess.
Avoid adding extra blueberries, as this can change the overall texture and cooking time.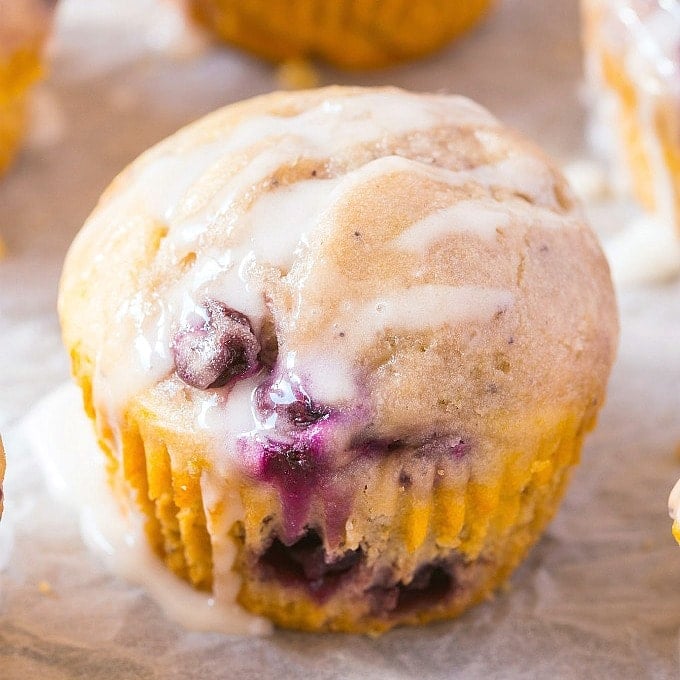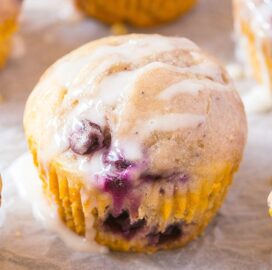 Keto Lemon Blueberry Muffins (Paleo, Vegan)
These keto lemon blueberry muffins are tender on the outside and super moist on the inside! Made with almond flour and loaded with blueberries, these muffins are a low carb snack or healthy lunch box treat ready in minutes! Vegan, Paleo, Gluten Free.
Print
Pin
Rate
Instructions
Preheat the oven to 175C/350F and grease a muffin tin or 12-count silicone muffin pan and set aside.

In a large mixing bowl, combine all your dry ingredients and set aside.

In a separate small bowl, add the rest of your ingredients, except your blueberries, and mix well. Combine the wet and dry ingredients and mix until just combined. Fold in your blueberries and let the batter sit for 5 minutes.

Evenly distribute the muffin batter amongst 10-12 of the muffin cups, about 2/3 of the way full. Bake for 19-25 minutes, or until a skewer comes out clean.

Allow cooling in the pan for 5 minutes, before transferring to a wire rack. Drizzle coconut butter over the muffins and let them cool completely.
Notes
* The lemon extract I used was very strong, and 1 tablespoon was plenty. If you prefer a more pronounced lemon flavor, add some lemon juice.
Keto Lemon Blueberry Muffins (Paleo, Vegan) are best kept refrigerated and will keep for 7 days. They are freezer friendly and will keep frozen for 6 months.
Nutrition
Serving:
1
muffin
|
Calories:
240
kcal
|
Carbohydrates:
9
g
|
Protein:
8
g
|
Fat:
21
g
|
Fiber:
5
g
|
Vitamin A:
250
IU
|
Vitamin C:
3.3
mg
|
Calcium:
30
mg
|
Iron:
0.9
mg
|
NET CARBS:
4
g