No need to turn on your oven to whip up these caramelised nuts- They are made stovetop and take 10 minutes! Made with a paleo friendly sweetener, they are sugar free, gluten free, dairy free and vegan- Perfect for gifting or smart snacking!

A reader asked me a while back my thoughts on artificial sweeteners and whether I ever consumed them.
I know some people are team splenda/Aspartame whereas others are the complete opposite- team honey, maple syrup and agave. Then there are some who are in the middle- They use the natural liquid sweeteners, white or brown sugar and on occasion, use the artificial ones. I am part of that team.
I'm not about to get into some big discussion about how splenda gives you cancer, how stevia is like nail polish or how white sugar is made by the devil. A simple google search will provide you with all those details.
Out of interest, I took into consideration my daily consume
Artificial sweeteners- Sucralose in my protein powder, protein enriched snacks (Quest Bars) and Diet soft drinks on occasion.
'Natural' Artificial sweeteners– Natvia natural sweetener and Norbu sweetener in recent recipe development
White Sugar- 1 packet in my coffee.
Coconut palm sugar/Brown sugar- My preferred sweetener in all my kitchen experimentation, recipe development and baked goods.
Liquid sweeteners- Maple syrup for pancakes and honey for sandwiches. Brown rice syrup for recipe development.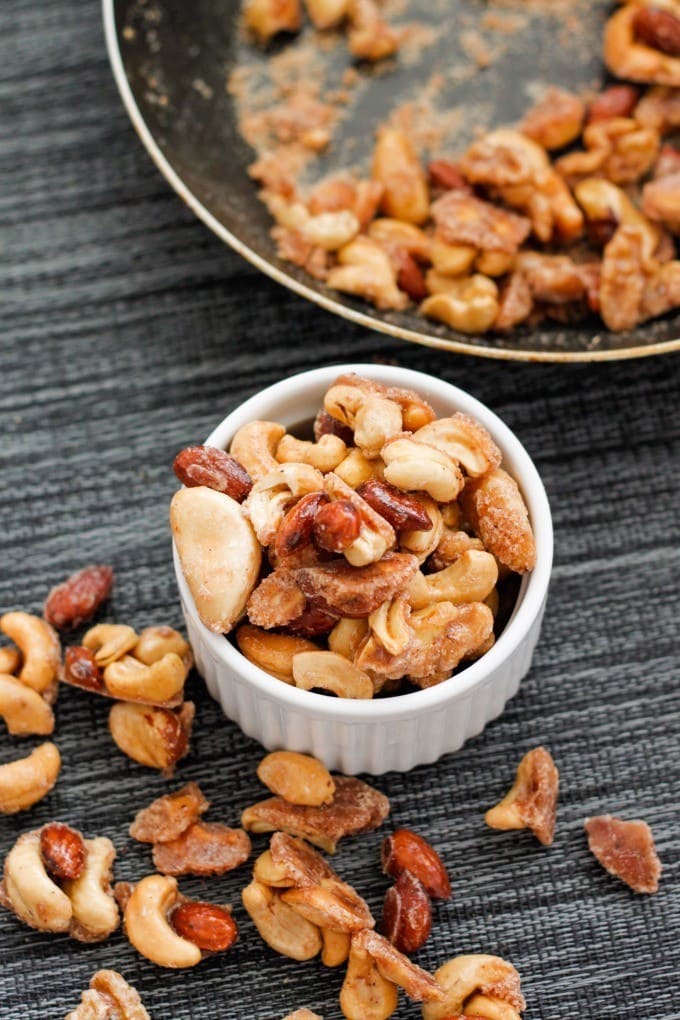 As you can see, I tend to use all kinds of sweeteners, yet some more than others. I know which sweeteners I prefer and which to limit. Ideally, I'd like to cut back on my artificial sweetener consumption, but the protein powders I use I enjoy and unsweetened ones taste (and look) like dirt. I really enjoy the taste of white sugar in my coffee and coconut palm sugar has such a distinct, sweet taste in all my baked goods. My recent collaboration with Natvia and Norbu has seen me test our recipes with both of those types.
Regardless of what sweetener you choose, as long as it's making YOU feel good and not having any negative side effects (lethargy, bloating etc)- then keep doing YOU.
For some, splenda makes them turn instantly pregnant. For others, they can guzzle diet coke by the litre. It comes down to knowing what your body handles and in what doses.
Okay, off my (unsweetened) soap box.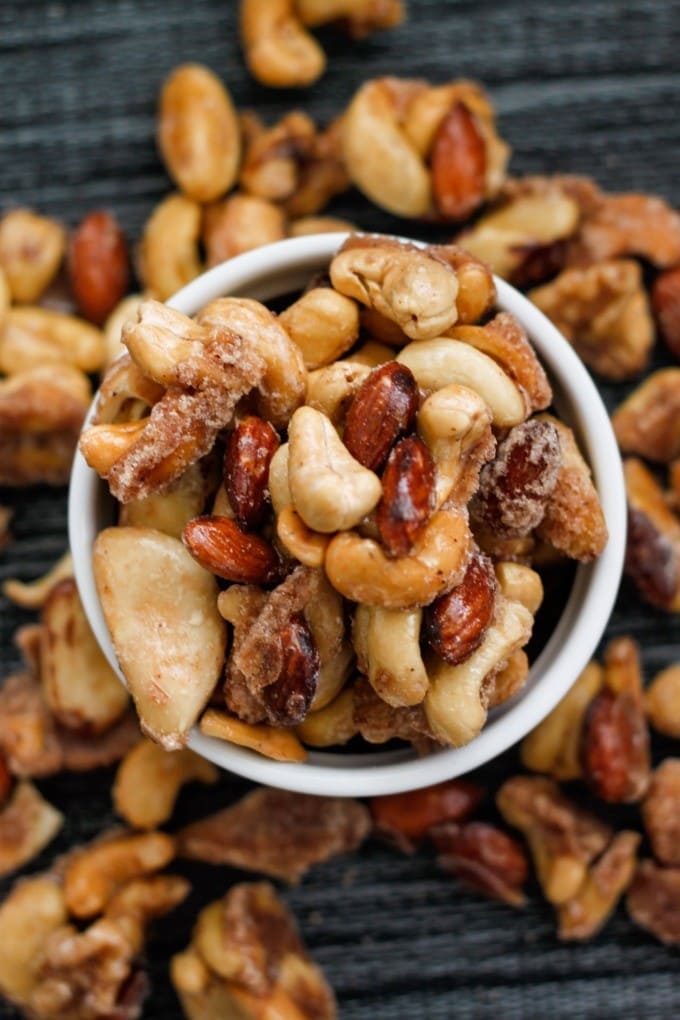 I've always been intrigued with whether or not a 'Natural' sweetener like granulated stevia or an erythritol blend would work in caramelising nuts. After my American trip and getting my fix of Nuts for Nuts, I wanted to make my own. I initially wanted to do it the way I made my spicy honey roasted peanuts but thought to try it out the way I caramelise vegetables, onions or apple- on the stove top.
For anyone watching their sugar intake, diabetic or even paleo (Norbu is considered to be a Paleo sweetener!)- You can now enjoy caramelised nuts! The sweetener crystallised perfectly and formed delicious clusters- something I was fearful wouldn't happen. These take less than 10 minutes to whip up and smell incredible- you can even change up the nuts to suit your taste/needs/fancy pants.
As with Christmas around the corner- These nuts would be perfect to jar up and gift to them!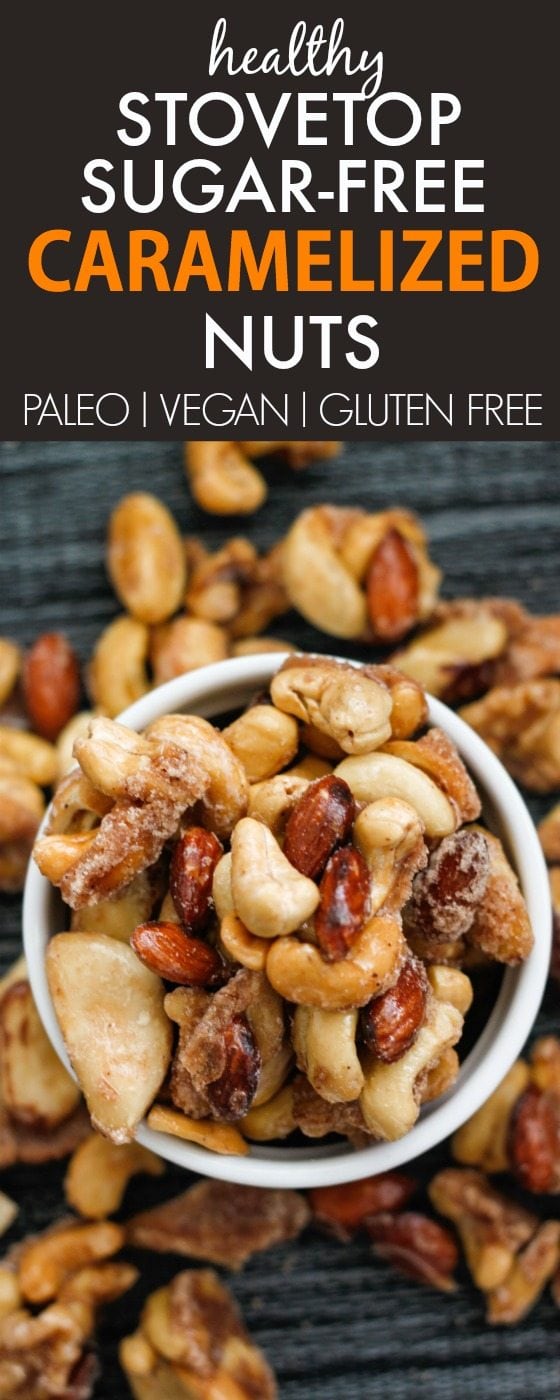 Want to see a step-by-step recipe video of a similar recipe? These candied pecans are made the EXACT same way- Just watch the recipe below and see just how easy it is!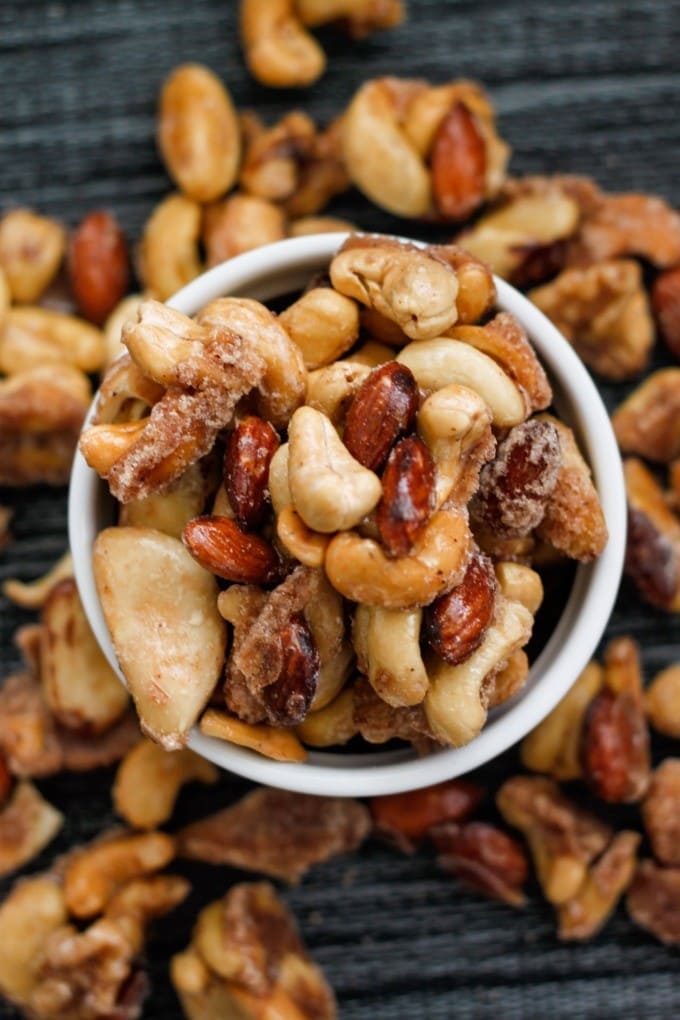 Sugar Free Caramelised Nuts
2014-11-26 07:57:20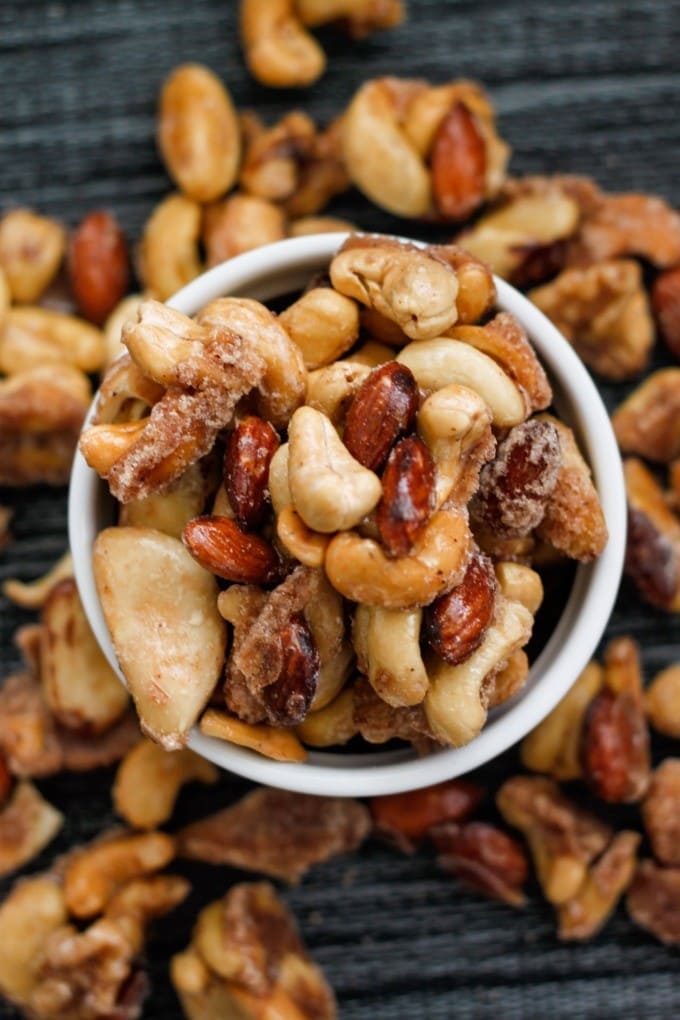 Caramelised nuts made with a sugar alternative- perfect for those who are limiting sugar, paleo or are diabetic.
Ingredients
3 cups raw nuts of choice (I used cashews, almonds and Brazil nuts)
1 tsp sea salt
1 T cinnamon
1 tsp vanilla essence
1 cup Norbu natural sweetener (can use coconut palm sugar or a stevia baking blend)
1/4 cup water
Instructions
Heat a large frying pan or deep pot on medium heat. When hot, add the Norbu sweetener. sea salt, cinnamon and water and mix until fully combined. Allow to heat up, stirring occasionally.
When the sweetener has completely melted, add the nuts and mix until fully incorporated. Watch over the pan and continue stirring often until most of the sugar has been coated and beginning to crystallise.
Remove pan from the heat and allow to sit for 1-2 minutes. Using a spatula or wooden spoon, stir the nuts once more to avoid overly large clusters and set on a plate or chopping board to cool completely.
Notes
For more cluster like portions, allow to sit for 10 minutes.
Nuts can be stored in an airtight container.
The Big Man's World ® https://thebigmansworld.com/
What are your preferred sweeteners?
Do you use artificial sweeteners?
Have you ever used artificial sweeteners in baked goods/cooking?