The Best Healthy Flourless Muffins (Paleo, Vegan, Gluten Free) which are quick, easy, fuss-free and made with everyday ingredients! Most are made without any oil, sugar, and butter, yet are still fluffy, tender and decadent tasting! These clean eating muffins have gluten free, paleo, vegan, sugar free, dairy free and low-calorie options!

Think you need a base of flour to produce a bakery style or super fluffy muffin? Think again! These healthy flourless muffins will show you that you really don't need this grain to produce such a delicious baked good!
Before I started experimenting with baking, I was a strict whole wheat or all-purpose flour fan. It wasn't until I started using fruit and/or oats as a base, that I realized you didn't necessary need flour! Over time, ground oats started to replace any flour, both in baked goods and no-bake recipes!
Today, I'll be sharing a collection of the best clean eating flourless muffins you NEED to make! Having tried many of these muffins myself, I can attest that they are just as good as their wheat flour counterparts! There are quite a plethora of ingredient varieties- Using nut butter, Greek yogurt, rolled oats, cocoa powder, fruit, and vegetables, there are options for everyone.
Dietary lifestyle an issue? I promise there are options here for those too! Most (if not all!) of these muffins are completely gluten free, with many having vegan, paleo, sugar free and dairy free options! Just glancing at the ingredients, these would easily be considered a healthy, low-calorie baked good to enjoy anytime!
Whether you are after a muffin for a snack, dessert, or even breakfast, these have you covered! There are several muffins which could totally pass as breakfast (the carrot cake and blueberry ones fit the bill!) and some could easily be a guilt-free dessert! Not only are they perfect for any meal of the day, they can also be frozen for quick grab-and-go snacks whenever needed!
Can we quickly touch on the texture of these beauties? If you choose one of the grain-free muffins, you'll be enjoying a more dense, tender and filling muffin. The ones which use ground rolled oats, you'll be looking at a more light and fluffy muffin, while still being tender on the outside. The ones which use a fruit/veggie/nut butter base, it is sort of a balance between the two!
Turn on your ovens and get your dairy free or grass-fed butter ready, these muffins are ready to be baked, guilt-free!
Flourless Carrot Cake Breakfast Muffins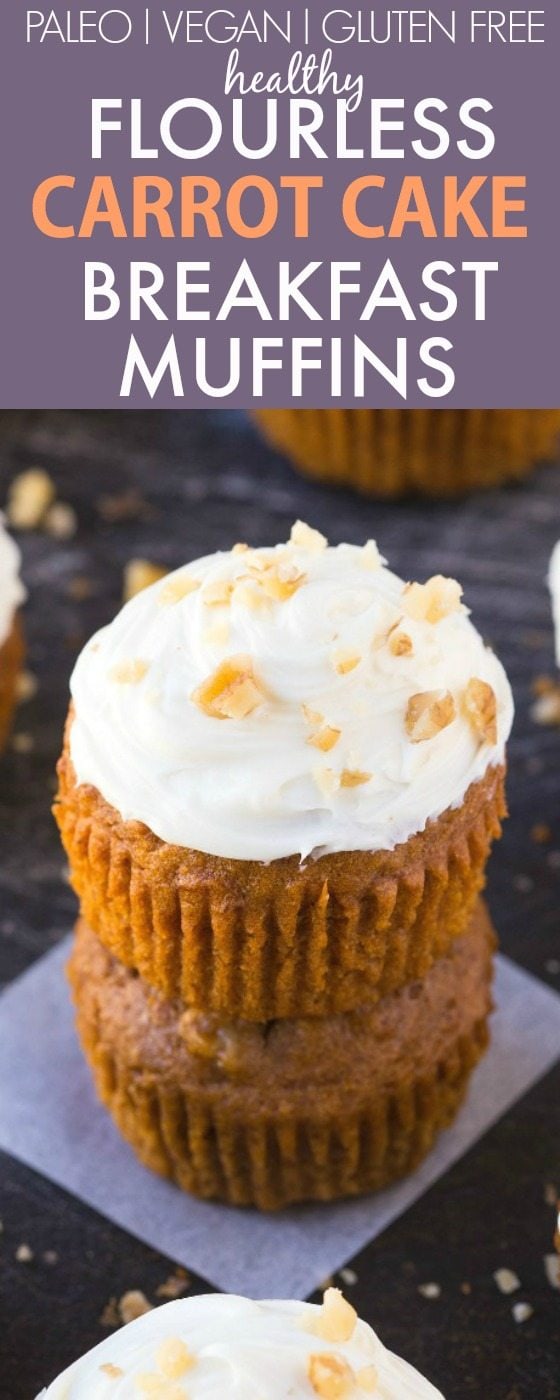 Flourless Banana Bread Muffins via Running With Spoons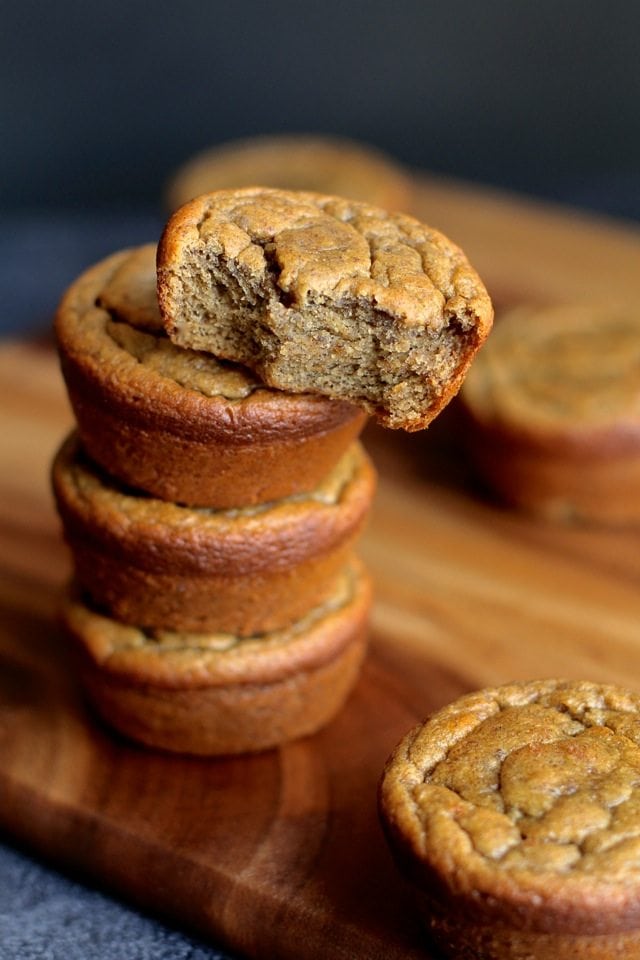 Chocolate Blueberry Muffin Ice Cream Sandwiches via Feasting on Fruit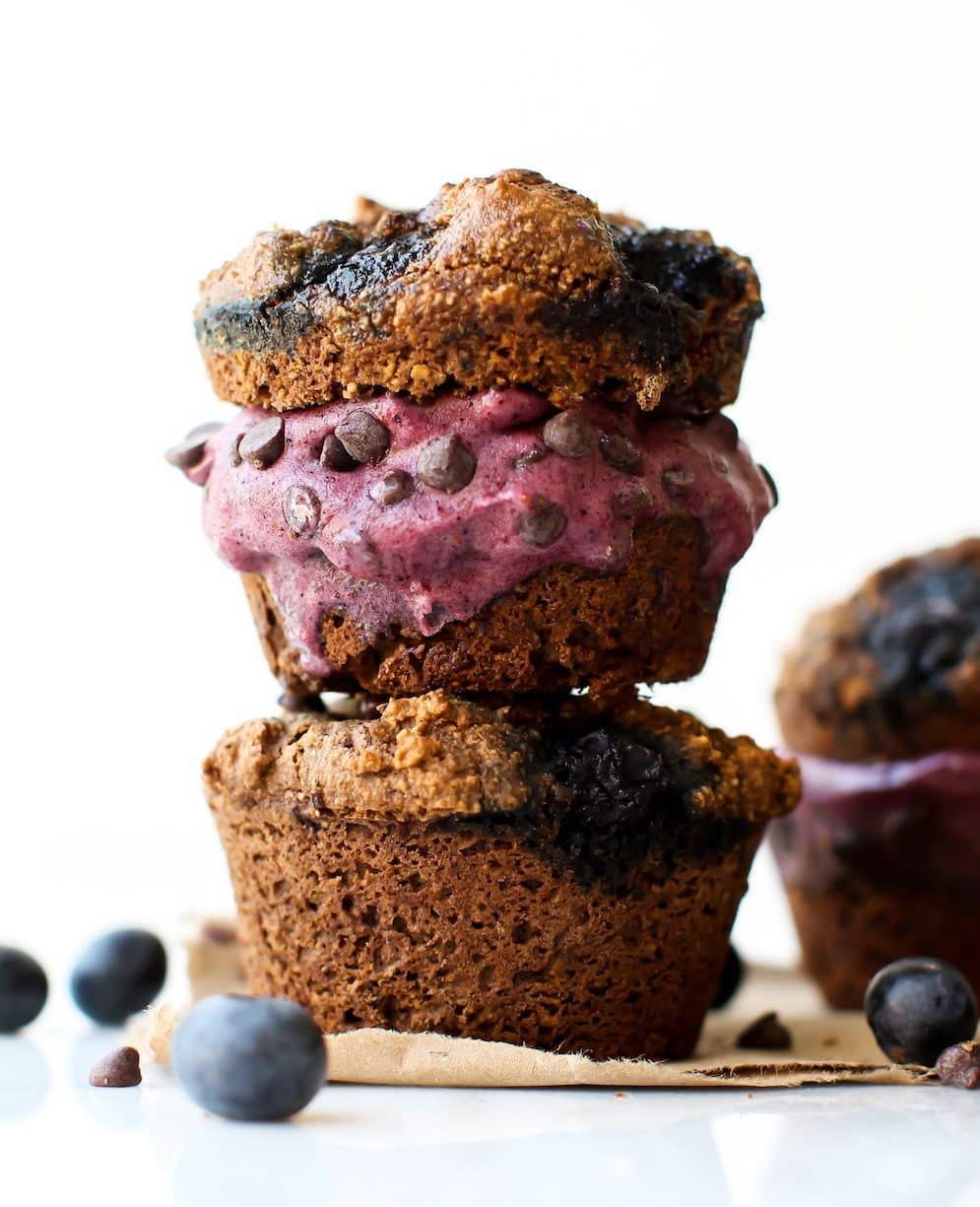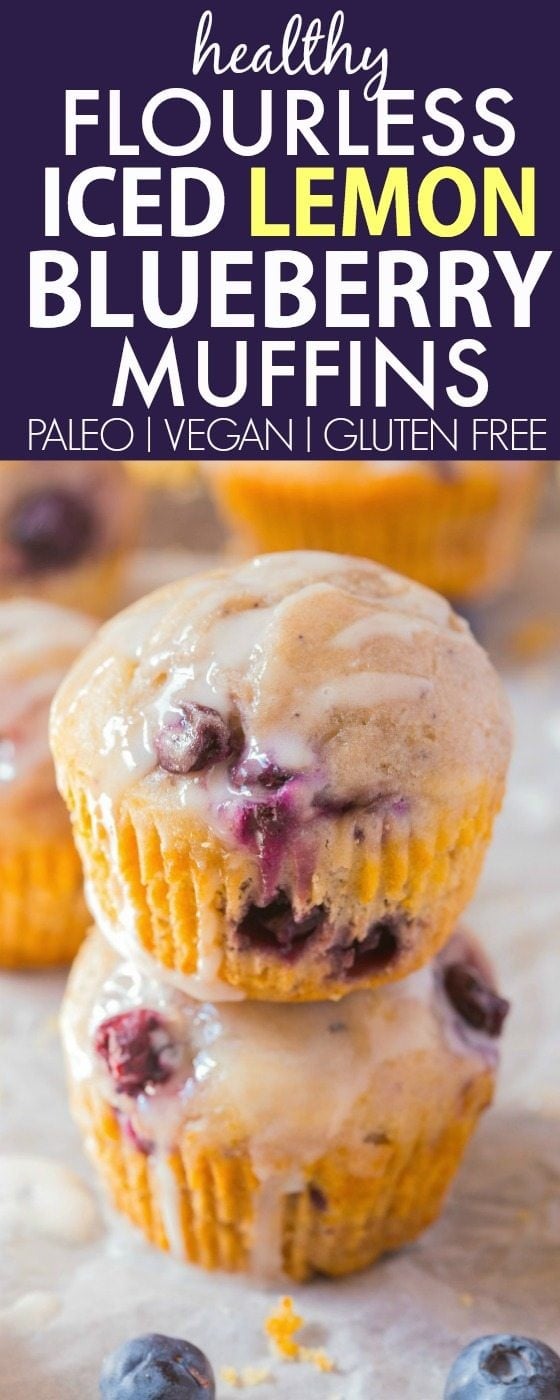 Flourless Lemon Poppy Seed Muffins via Making Thyme for Health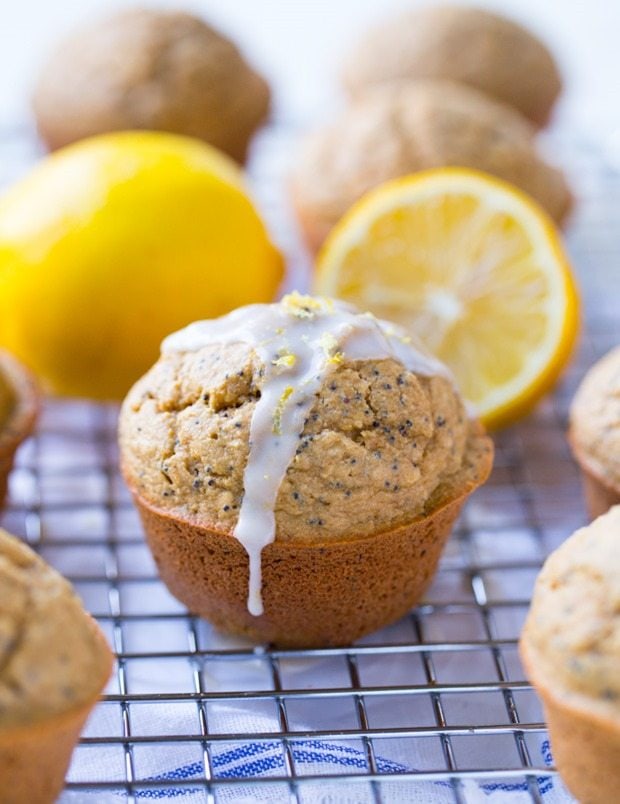 Flourless Peanut Butter Chocolate Chip Blender Muffins via Averie Cooks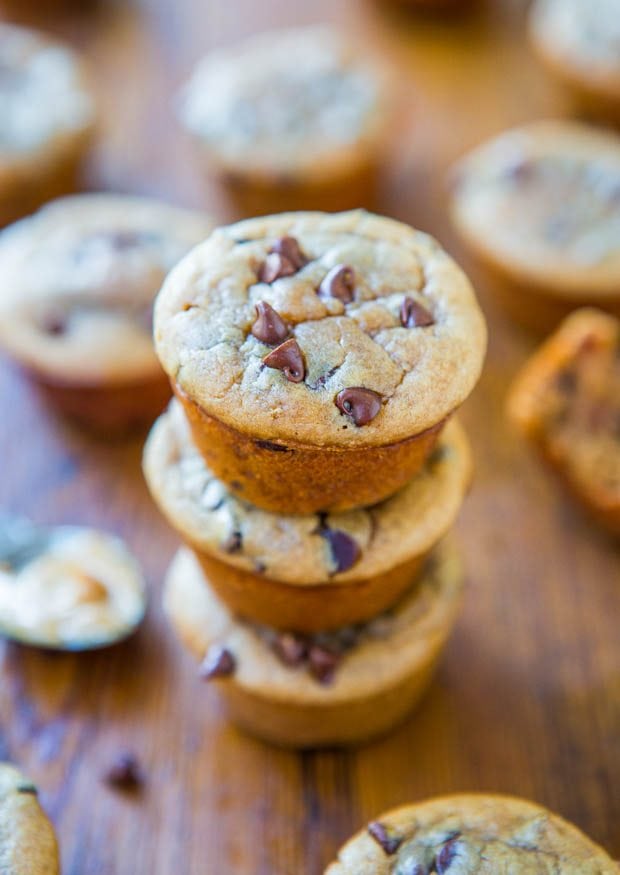 Flourless Chocolate Zucchini Muffins via Running With Spoons
4 Ingredient Flourless Protein Brownie Muffins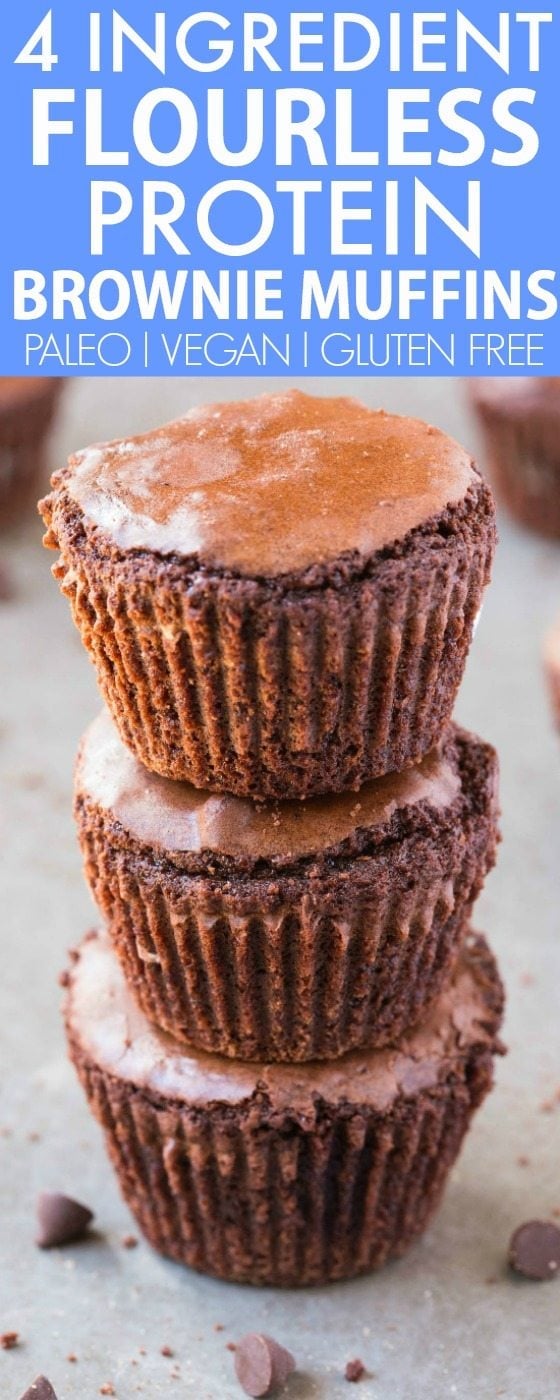 Flourless Zucchini Chocolate Chip Muffins via Chelsea's Messy Apron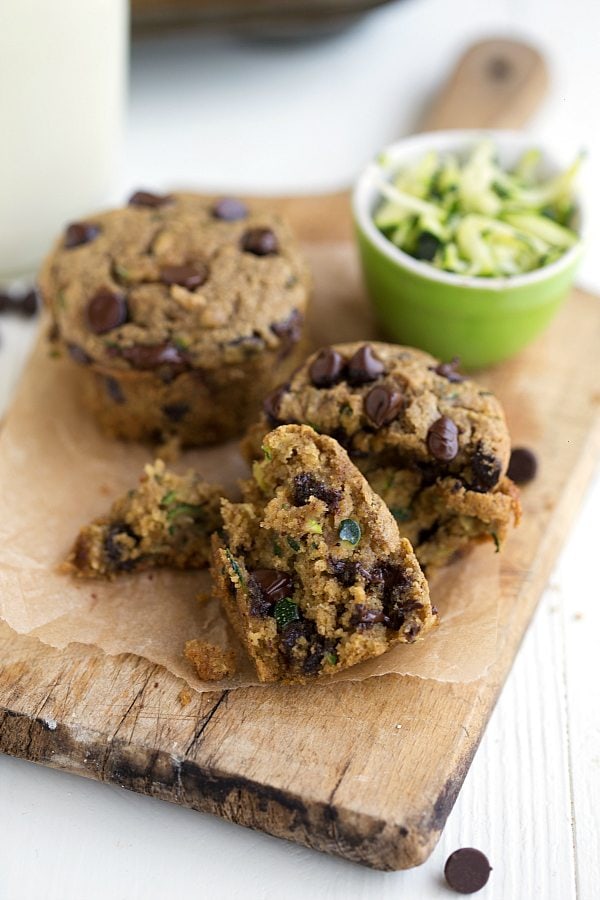 Flourless Lemon Poppy Seed Mini Muffins via Hummusapien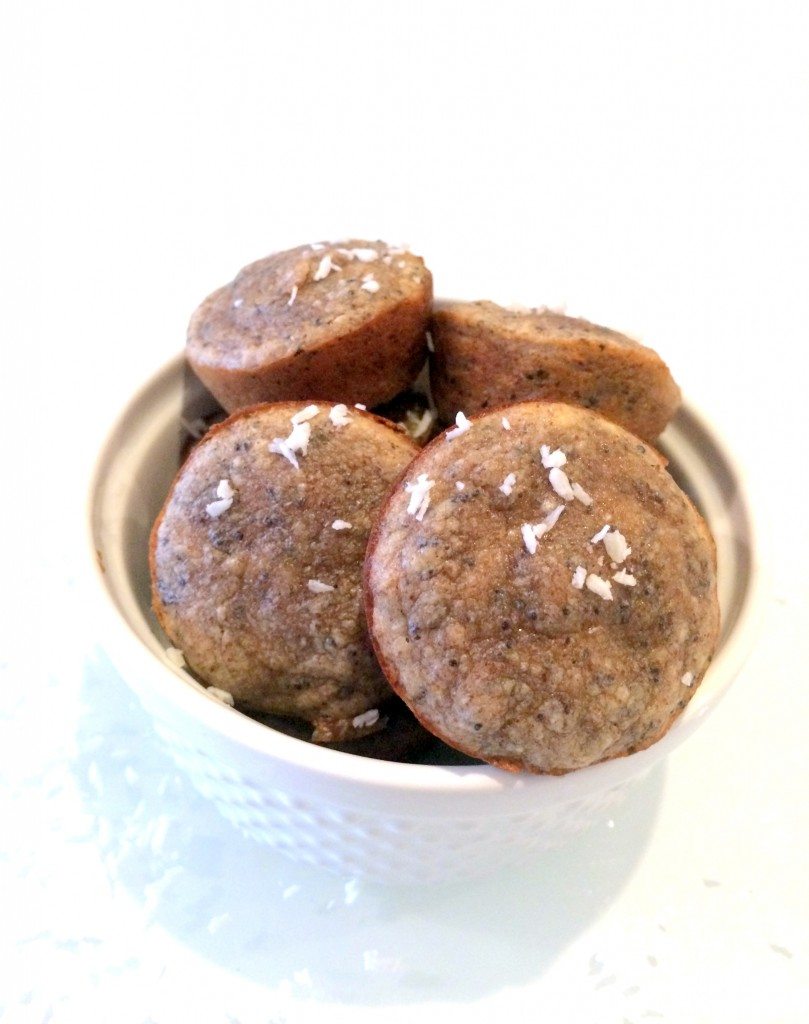 Flourless Blender Sweet Potato Muffins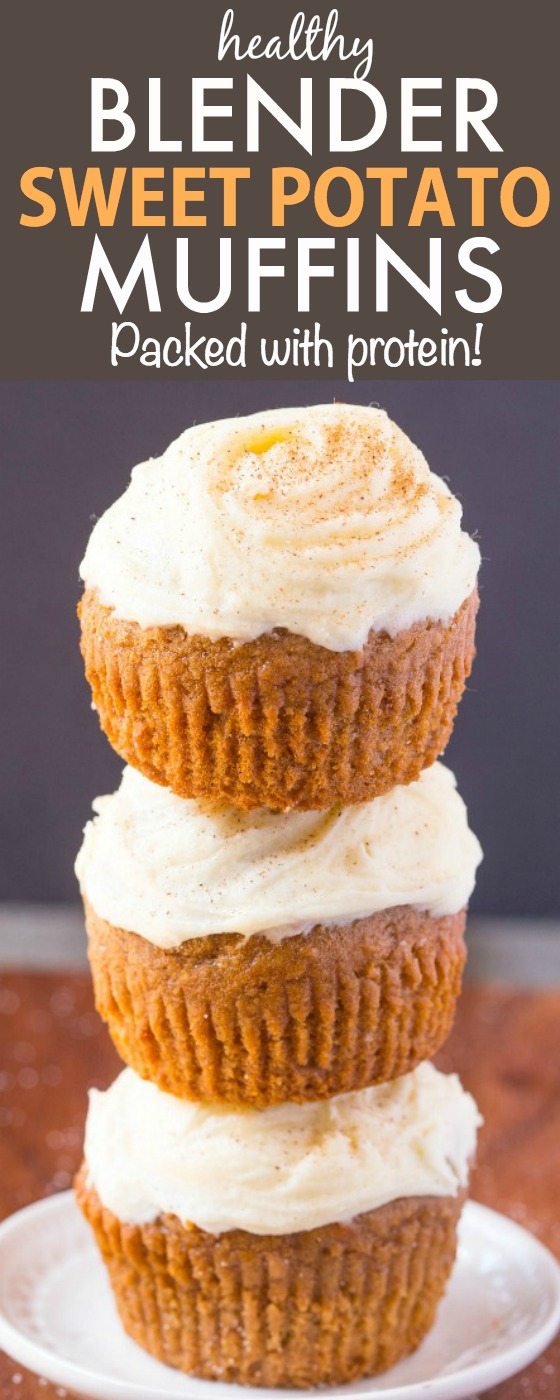 Flourless Banana Blender Muffins via Chocolate Covered Katie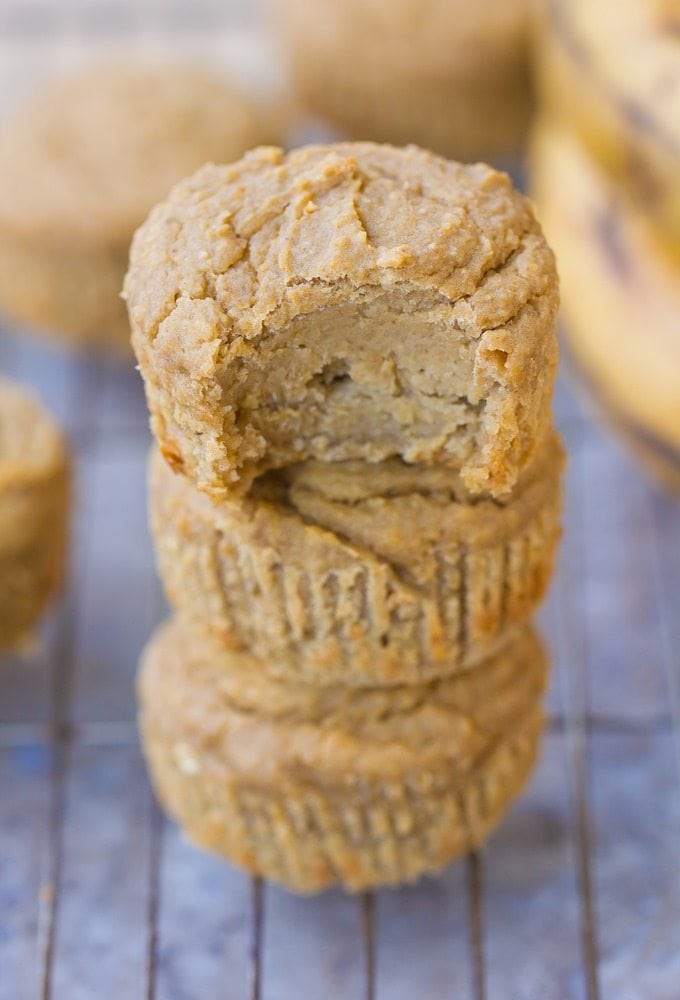 Flourless Gingerbread Muffins via Feasting on Fruit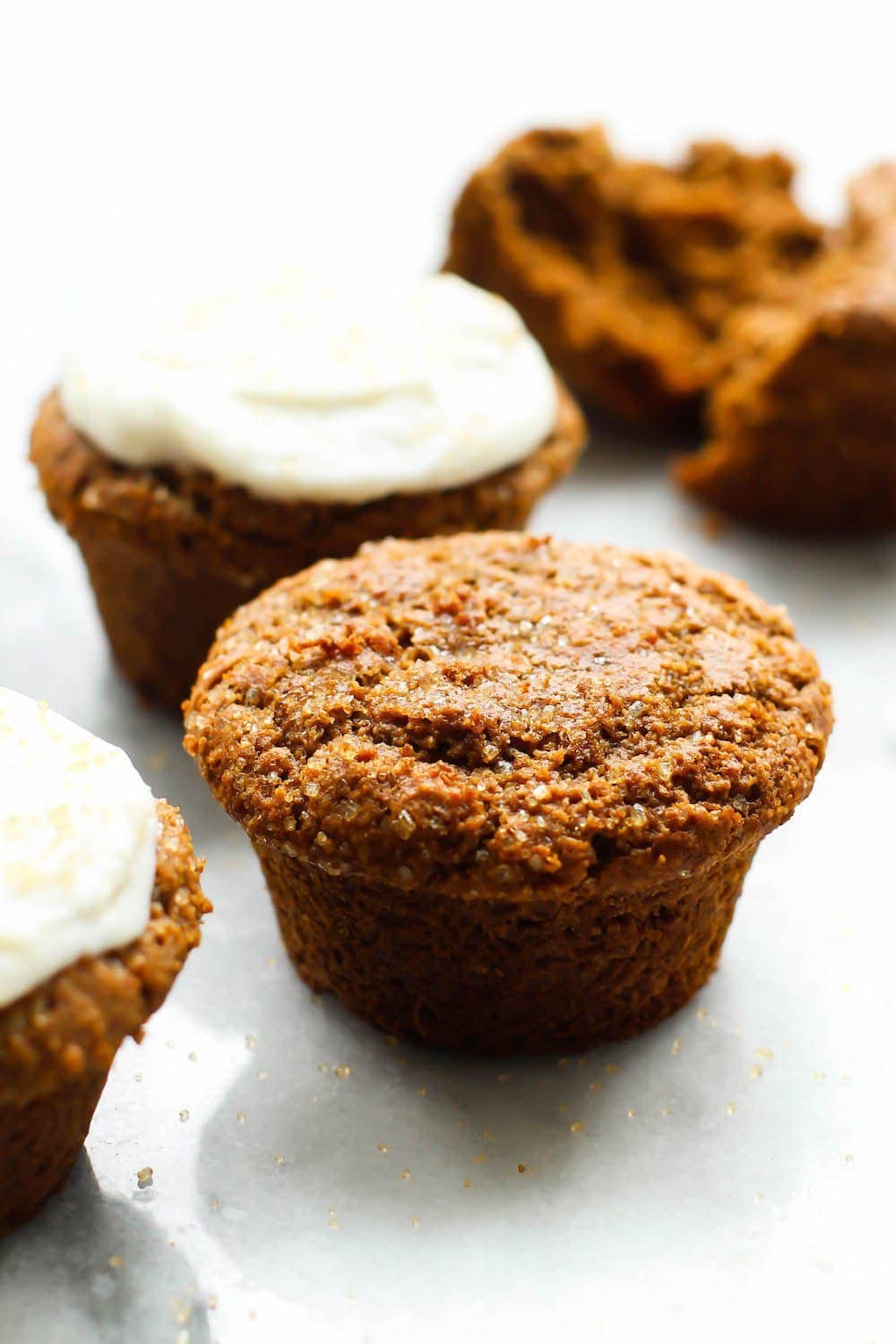 Flourless Blueberry Breakfast Muffins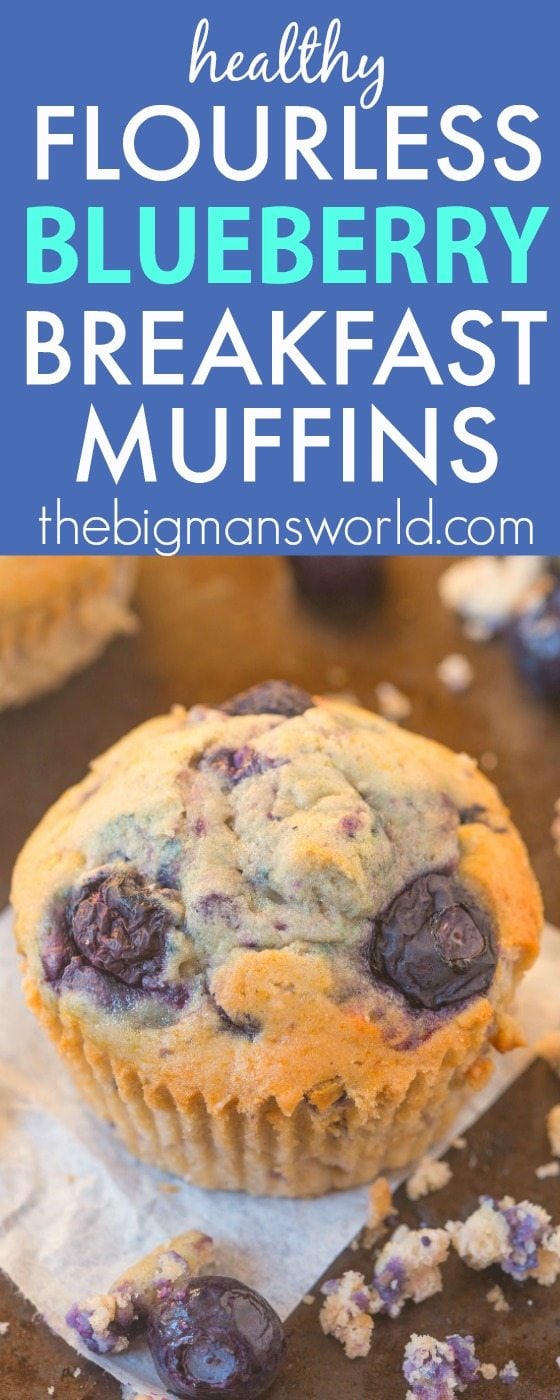 Flourless Peanut Butter Churros Cupcakes via Cotter Crunch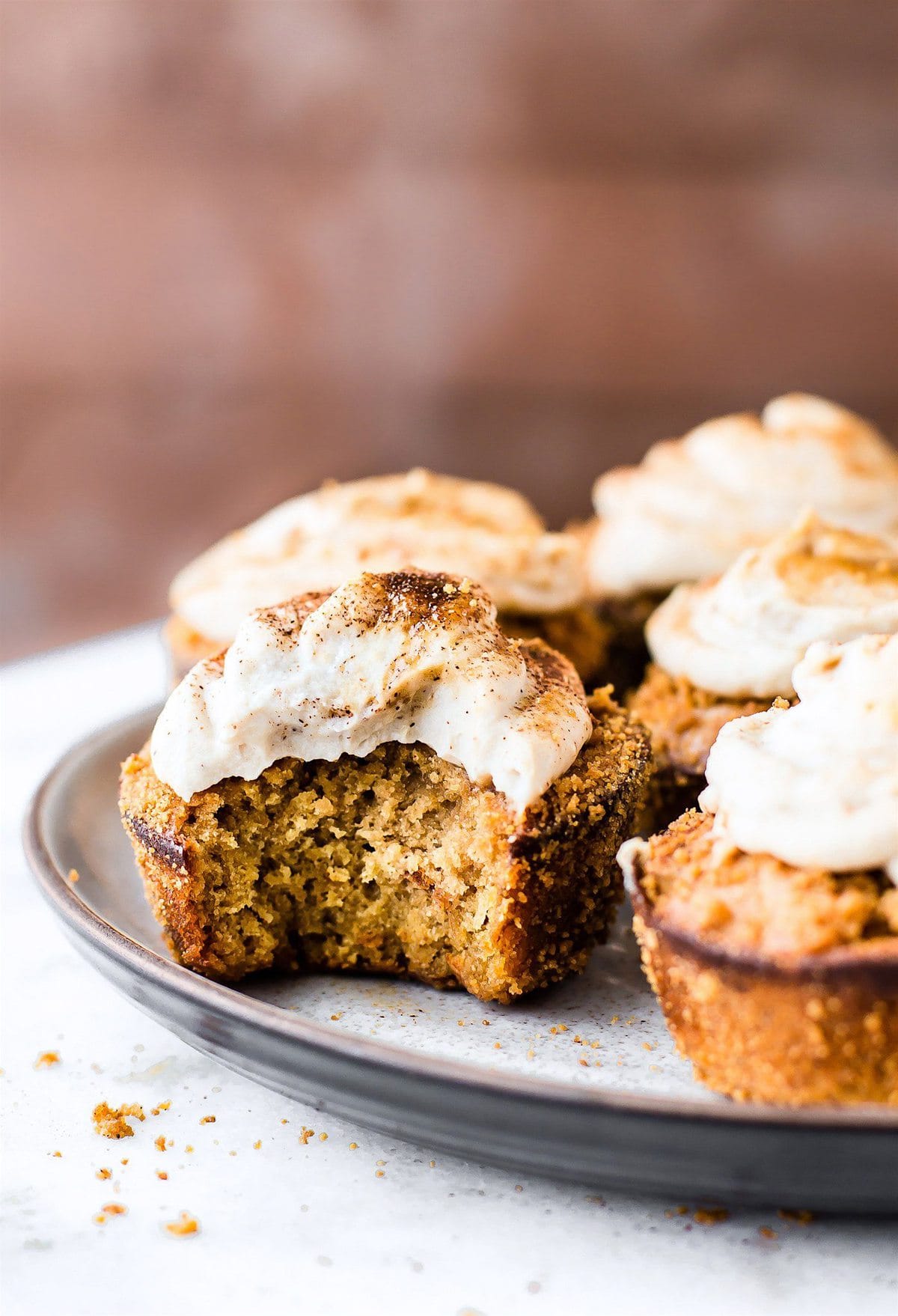 Vanilla Blueberry Muffins via Feasting on Fruit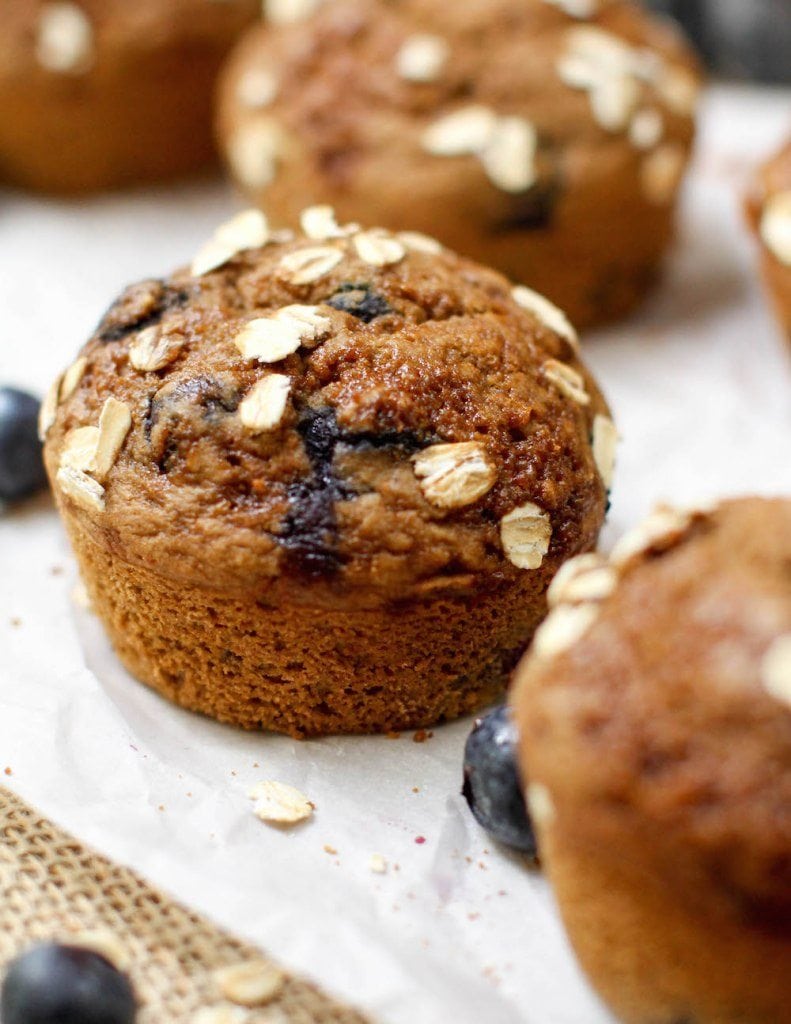 Flourless Peanut Butter Banana Muffins via Making Thyme for Health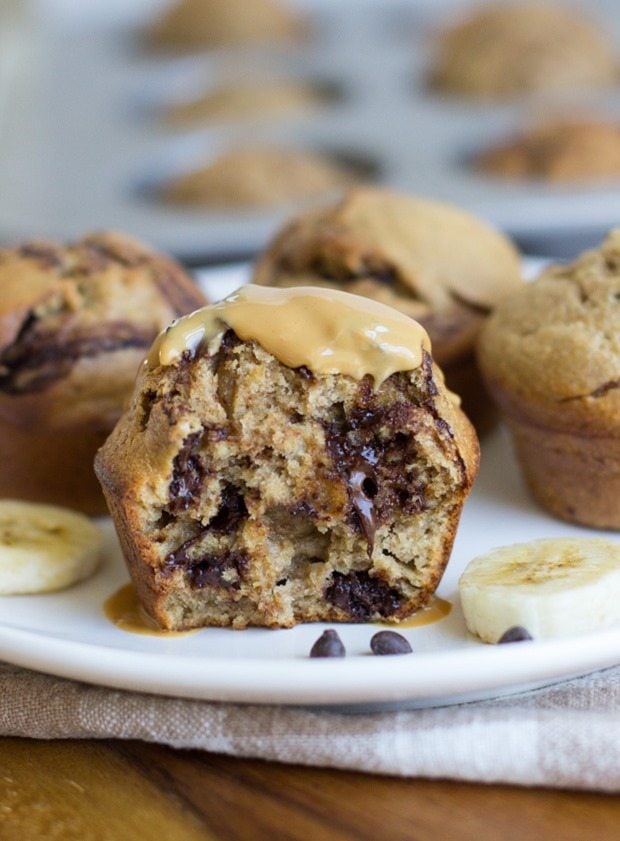 Blender Cinnamon Roll Muffins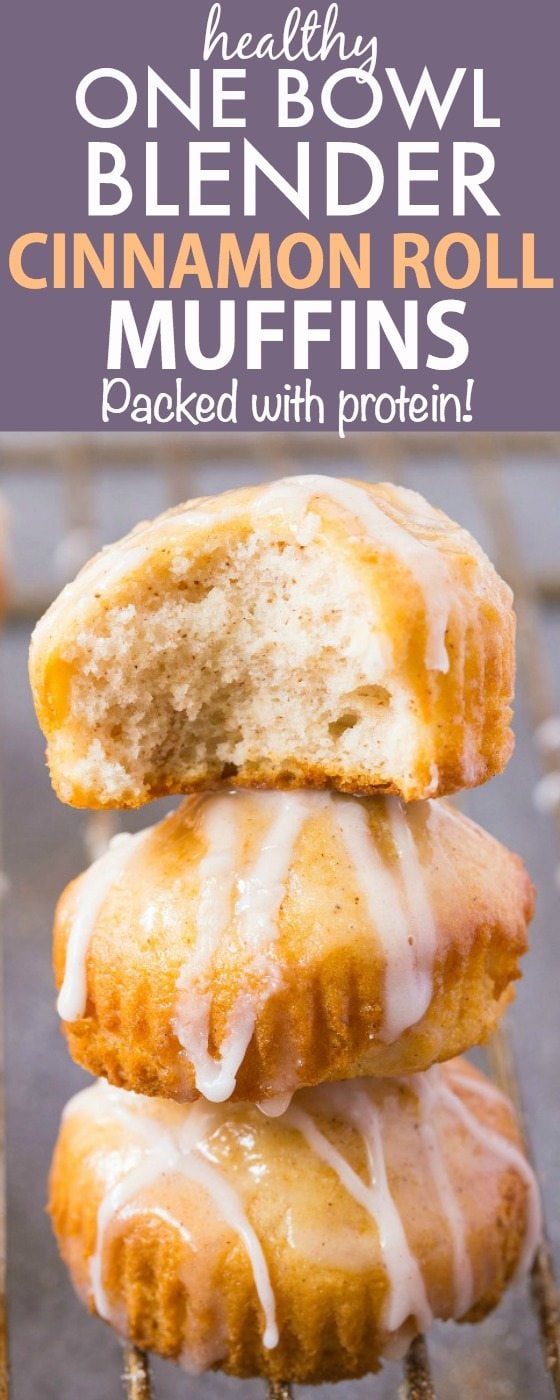 Disclosure: This post may contain affiliate links. I may earn a small commission for my endorsement, recommendation, testimonial, and/or link to any products or services from this website.