Cayenne Spiked Sun Dried Tomato Pesto
Cayenne Spiked Sun Dried Tomato Pesto
Last week I randomly bought a loaf of Artisan sourdough bread.
Hear me out. I didn't buy it for any reason- I bought it purely as a vehicle for pesto. After making this pesto recipe, I've been keen to try a variation of one involving one of my all time favourite antipasto- sun dried tomatoes.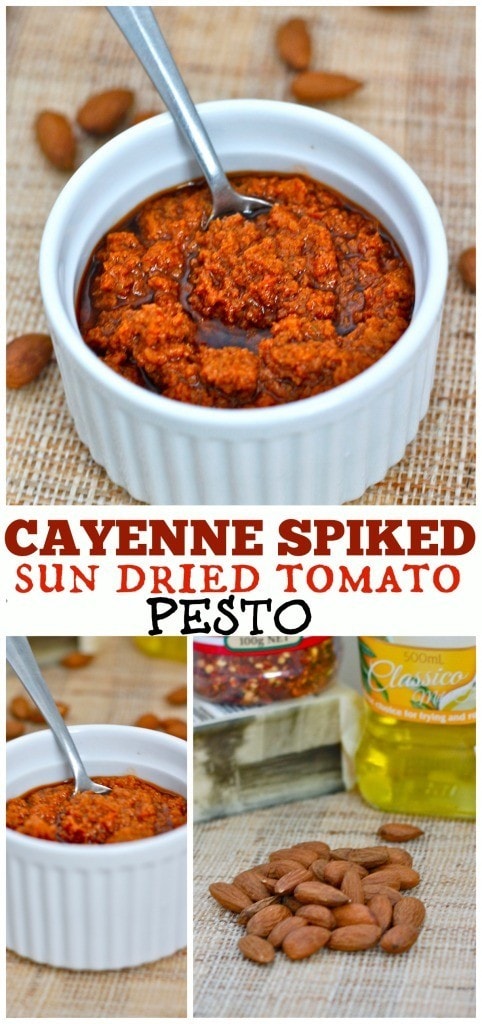 Confession- I add red pepper flakes or cayenne to everything.
Confession- I add sea salt to everything…like keto pancakes or on top of dessert like oatmeal. Even cookies. Let's not forget it's magic on dark chocolate waffles.
Luckily, this pesto recipe didn't need any salt thanks to the sun dried tomatoes and parmesan cheese. Cayenne, however, it did. Thanks to the Spectablend, a simple 'throw everything in' and blend was all that was needed- and some good quality olive oil. I swear the type of olive oil you use can make or break a meal…or pesto.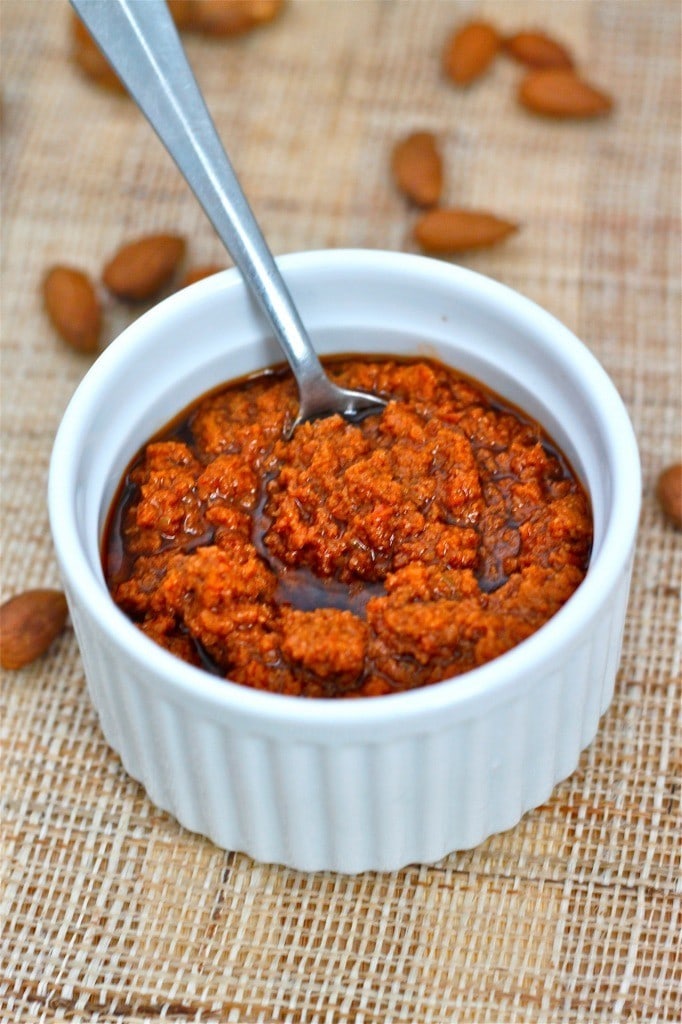 Speaking of Olive Oil, I hope any of you guys who will eventually have kids name your daughter Olive Oil. Thank you Popeye for making it a possibility to be acceptable.
[Cayenne Spiked] Sun Dried Tomato Pesto
Cayenne Spiked Sun Dried Tomato Pesto

Jazz up the classic pesto with sun dried tomatoes and cayenne pepper for some zing!

Print Rate

Ingredients

100

grams/4 ounces fresh basil

2/3

cup

mild nut of choice

almonds or cashews- I used almonds

1

garlic clove

1/2

cup

sun dried tomatoes in olive oil

firmly packed

3

T+ olive oil

depending on consistency of tomatoes

3

tablespoon

strong parmesan cheese

1

tablespoon

cayenne pepper/red pepper flakes

Good quality bread/crackers to serve

Instructions

In a blender/food processor, fresh basil, nuts of choice and garlic clove until completely blintzed.

Add the sun dried tomatoes, parmesan cheese and olive oil and blend well. If too thick, continue adding olive oil, 1 tablespoon at a time. Once well blended, add the cayenne pepper and blend once more.

Remove from blender/food processor and stir to ensure the oil is well mixed. Serve on top of bread, crackers of mixed through pasta.

Notes

Pesto can be stored in an airtight container in the fridge for up to 4 weeks. Ensure to give it a good stir before consuming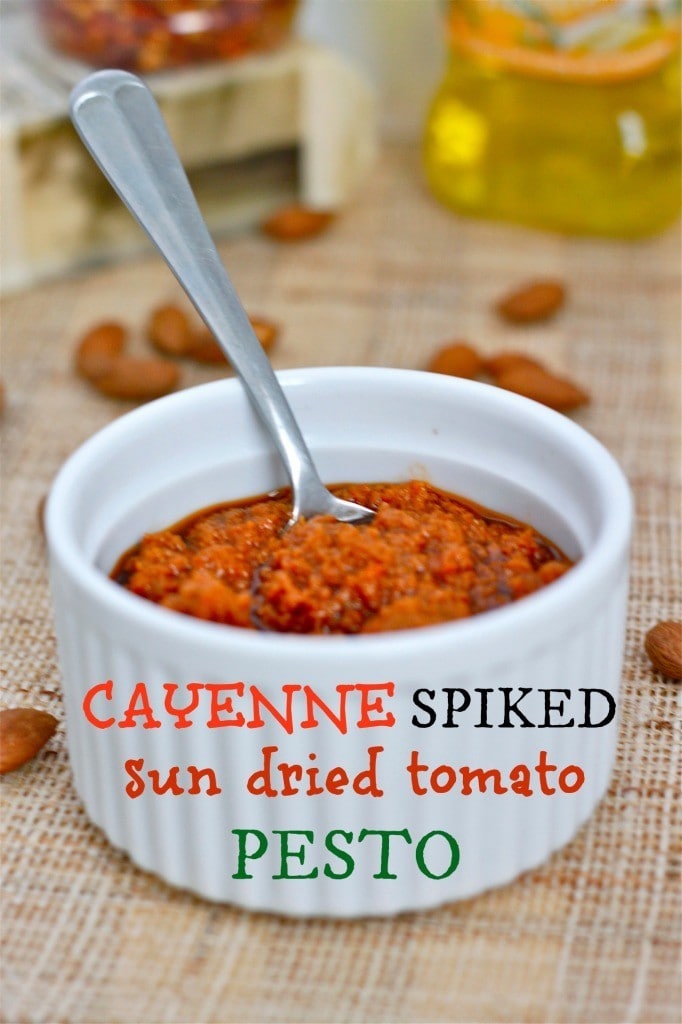 Linking up with Laura and Kierston for their Friday recipe parties!
Hope to see you guys for Spill it, Sundays- Flashback edition #1– Don't forget to link up recipes or posts you'd like to be pinned!
Do you have a spice which you add to most of your meals?
Are you a fan of antipasto (olives, sundried tomatoes, marinated artichokes etc)?
What is your perfect vehicle for pesto?