Healthy 1 Minute Low Carb Pumpkin Chocolate Mug Cake
A super fluffy and moist pumpkin and chocolate mug cake which packs a protein punch, is high fiber, and is low carb- It's also ready in under a minute! This healthy 1 Minute Low Carb pumpkin chocolate Mug Cake is also naturally gluten free, vegan, paleo and sugar free!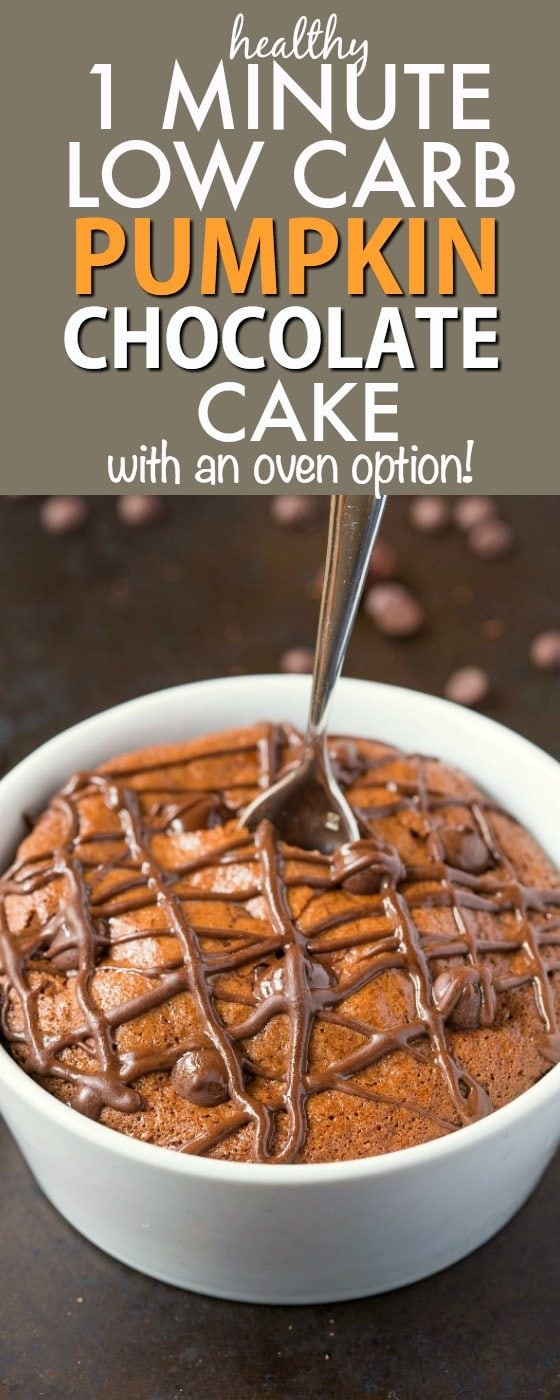 I didn't get the fuss about American target until I physically went to visit one myself.
See, in Australia, Target is pretty much a basic department store. It has all your basics- Electronics, furniture, outdoor goods and some standard candy and crackers. There are multiple locations and price wise, it's affordable. However, unlike the American counterparts, it's certainly not a store to chuck a party over.
..Then I went to American Target.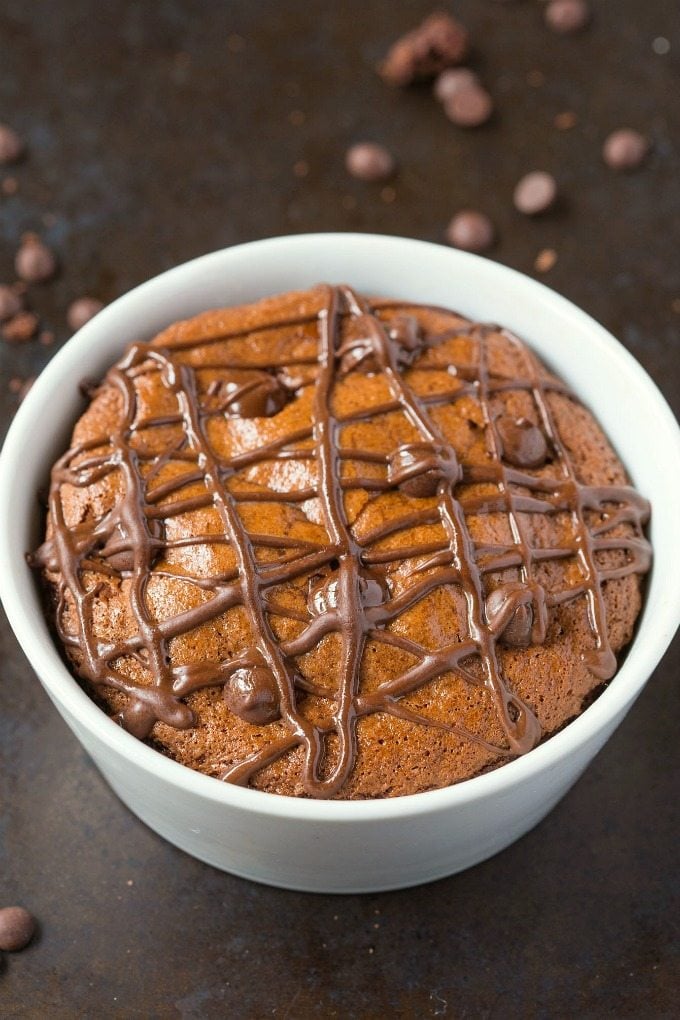 When I first moved to New York, my roommate suggested we go stock up on everything I'd need (basic furniture, everyday items, and groceries) in one shop. I was a little baffled- I'd never experienced a single store which could provide everything. In the past, I'd need at minimum two trips- One grocery store and one department-like store. My roommate assured me we could cover it all in one store.
"We're going to Target."
I mumbled profanities under my breath, already cursing the idea of now doing a separate grocery shop after. You should have seen the look on my face when he said we could even get lunch there.
Lunch at Target? Okay, he's got to be kidding me. Instead of arguing, I went along with it.
Friends, I ate my words.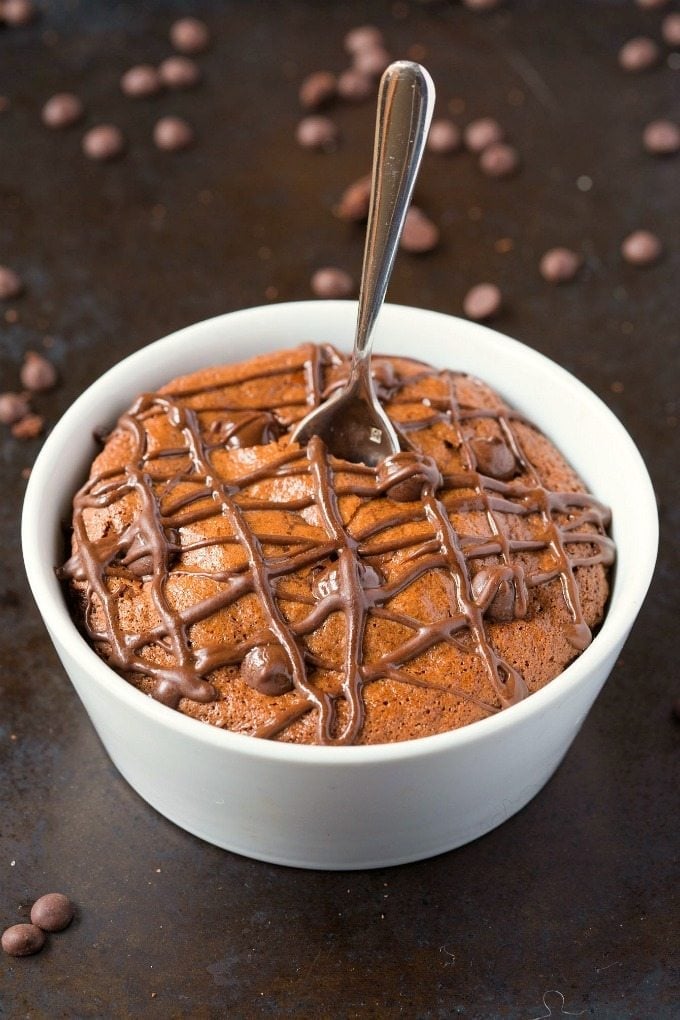 I walked into Target with awe. Firstly, it was insanely huge and packed with people. In fact, this store had shopping CARTS! Back in my hometown, you'd be lucky to get a basket. The next thing I noticed was fresh produce.
Then I smelt pizza.
Then my friend suggested we get coffee to drink while we shopped.
It's safe to say, I had been converted.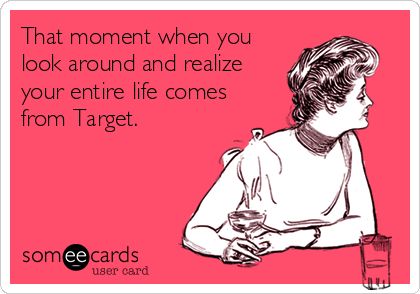 Ever since then, Target has been my 'go to' for my everyday needs, including groceries. I was pleasantly surprised to see that they stocked many of my regular products I would usually need to reserve for health food stores. Amongst those are my favorite dairy free coffee creamer, So Delicious Coconut Coffee Creamer. For those who have ever had to endure the pleasure of catching up over coffee with me, you'd know that I despise adding milk to it. However, the exception is a quality, clean creamer. After trying out many duds (including one which had 4 kinds of sugar in it…) I found my match with this kind!
After my most recent visit, I found a new gem to try out- International Delight's newest offering- The Simply pure range of creamers using just 5 ingredients. I'd stuck with the So Delicious variety because of their clean ingredient list, but this was intriguing. I picked up the Vanilla and was impressed. It wasn't overly sweet and I only need a small amount for a delicious creamy texture throughout.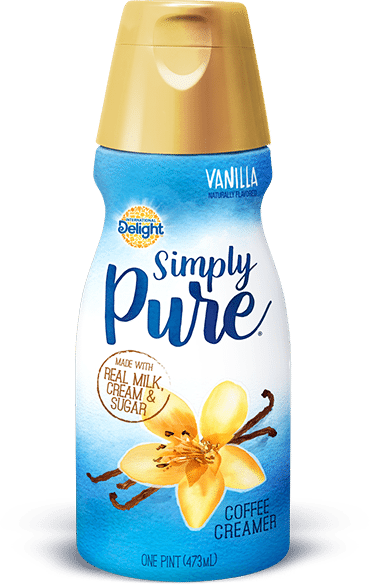 Now? Anytime I go past Target, I know I'll have two options to add to my cart. Okay, fine. Four. I mean, there are two other flavors…
Speaking of coffee, you know what pairs well with am Americano spiked with one of these delicious creamers?
Cake.
A cake healthy enough for you to eat two of in one sitting, and make another for later.
Today, I'll be sharing this healthy low carb pumpkin chocolate cake ready in just ONE minute!
BONUS? You can SWAP out the milk for the same amount of International Delight Creamer of choice!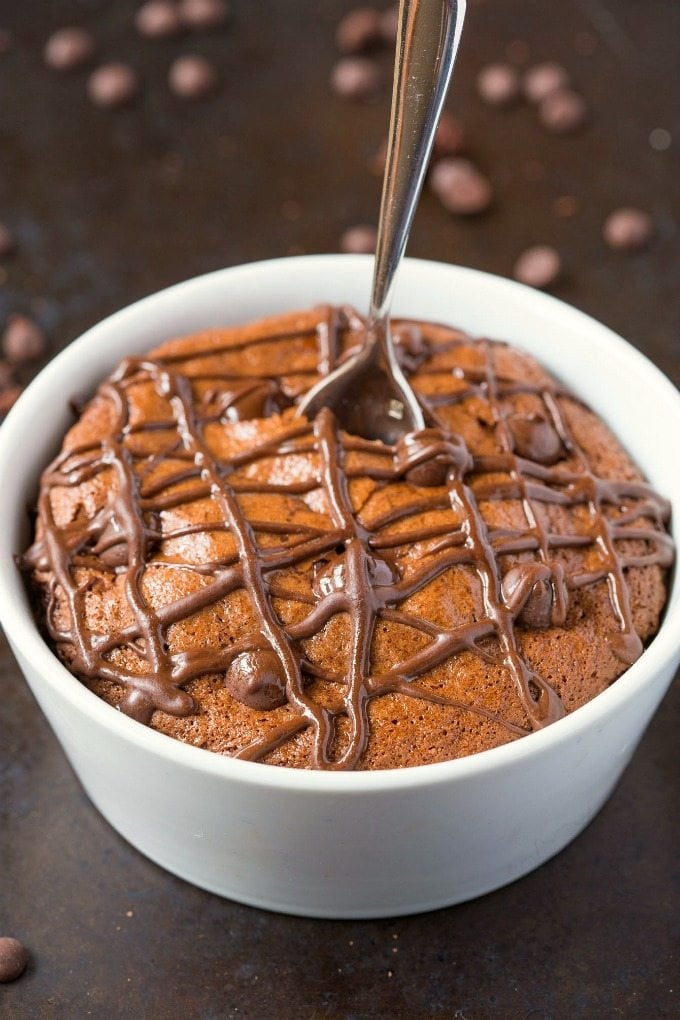 This healthy low carb pumpkin chocolate mug cake is the ultimate perfectly portioned sweet treat packed with protein! It is a no mess, simple recipe which literally takes less than a minute zipped in the microwave! While pumpkin is considered to be purely carbs and fiber, we keep the carb content of the mug cake low by only using a tablespoon of pureed pumpkin. This is also the perfect amount to compliment the rich, dark chocolate flavor! In fact, we could totally argue that this has a serving of vegetables in it!
Unlike traditional cakes which use white flour, butter, oil and sugar to keep it moist and tender, we use NONE of those. Instead, we'll be using a chocolate protein powder (I stick to using this casein protein powder, this vegan protein powder, and this paleo protein powder). We'll also be using my favorite high fiber/low carb flour- Coconut. This makes the cake super fluffy and when slightly undercooked, is incredibly moist on the inside! Depending on which of the two options you go for, this pumpkin chocolate mug cake is naturally gluten free, vegan, paleo, sugar free and dairy free!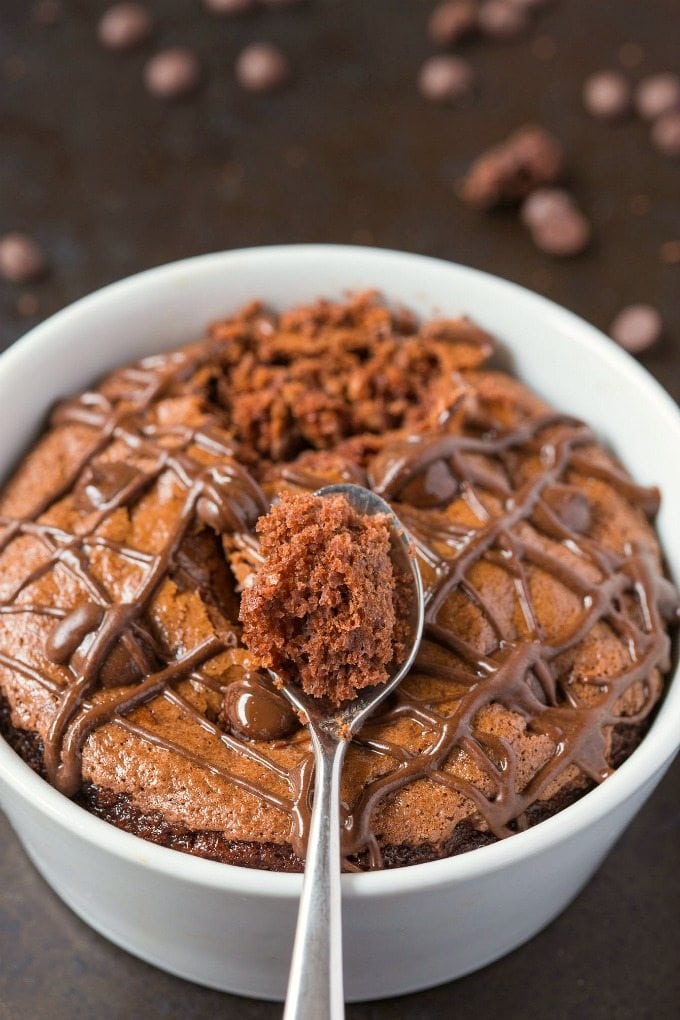 HACK! Don't have a microwave? This totally works in the oven too! In fact, that's my preferred way of making it. It allows me to go a little cray-cray with the chocolate topping (optional, but sort of not…)– I use my favorite dairy free chocolate chips and then drizzle some extra on top!
When it comes to baking it in the oven, preheat it to 350 degrees Fahrenheit, and bake on high heat the entire time. This allows the exterior to be beautifully tender and the inside fluffy and slightly gooey!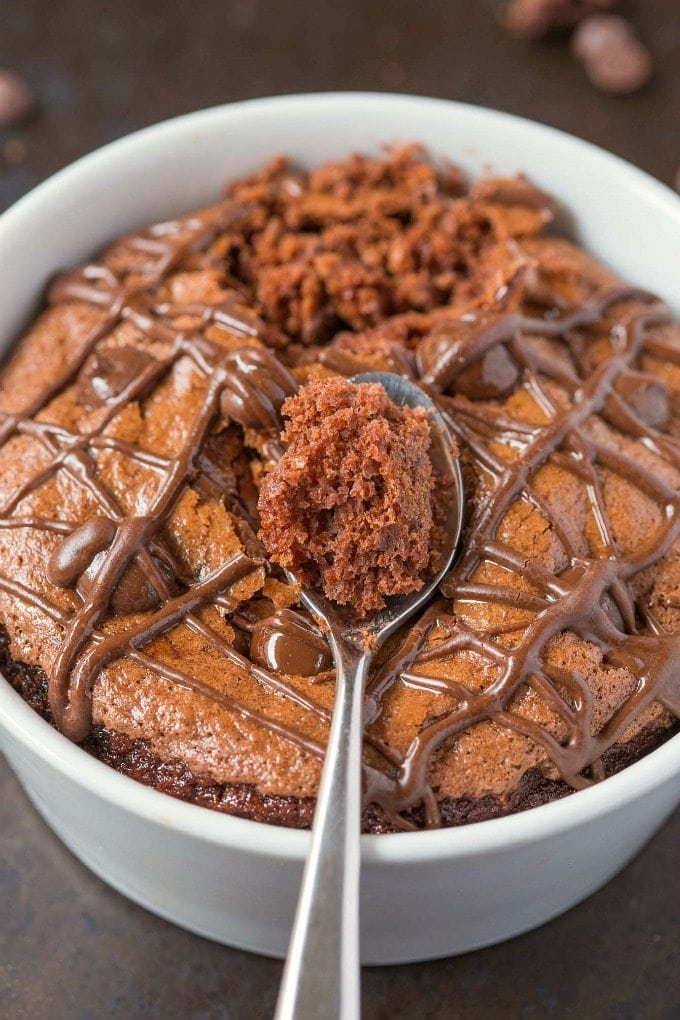 Make this healthy 1 Minute Low Carb Pumpkin Chocolate Mug Cake and take your morning coffee up a notch.
Oh and bonus points. You can get EVERY SINGLE INGREDIENT FROM TARGET!!!!!!!
Now if only Australia can up its game….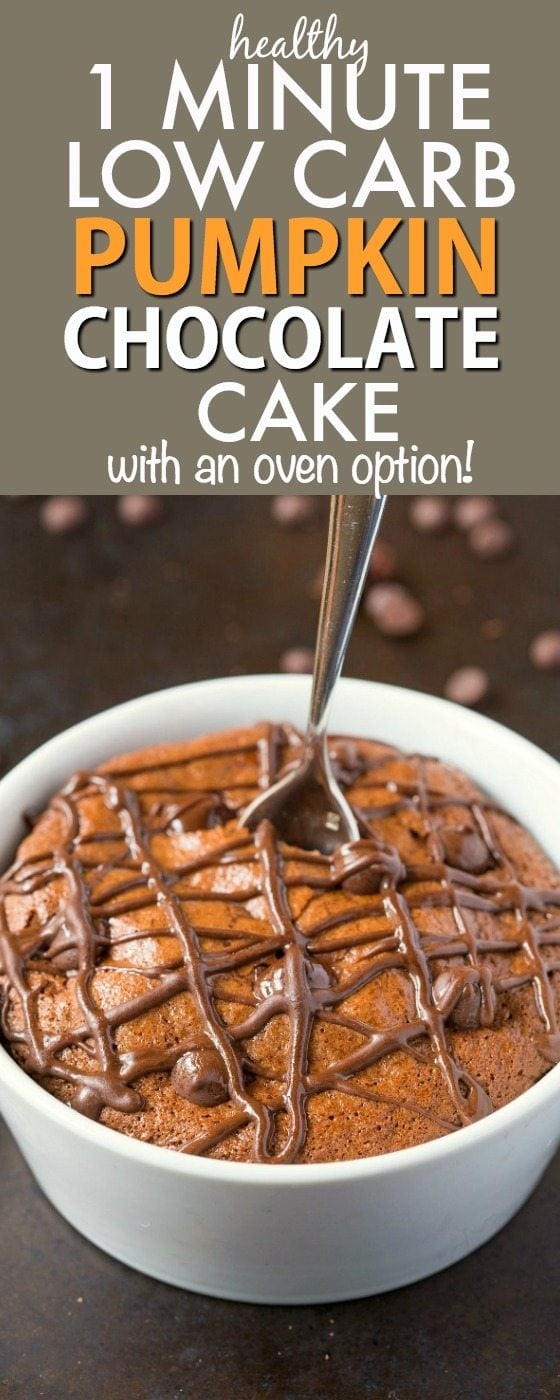 Healthy 1 Minute Low Carb Pumpkin Chocolate Mug Cake
2016-09-30 01:43:20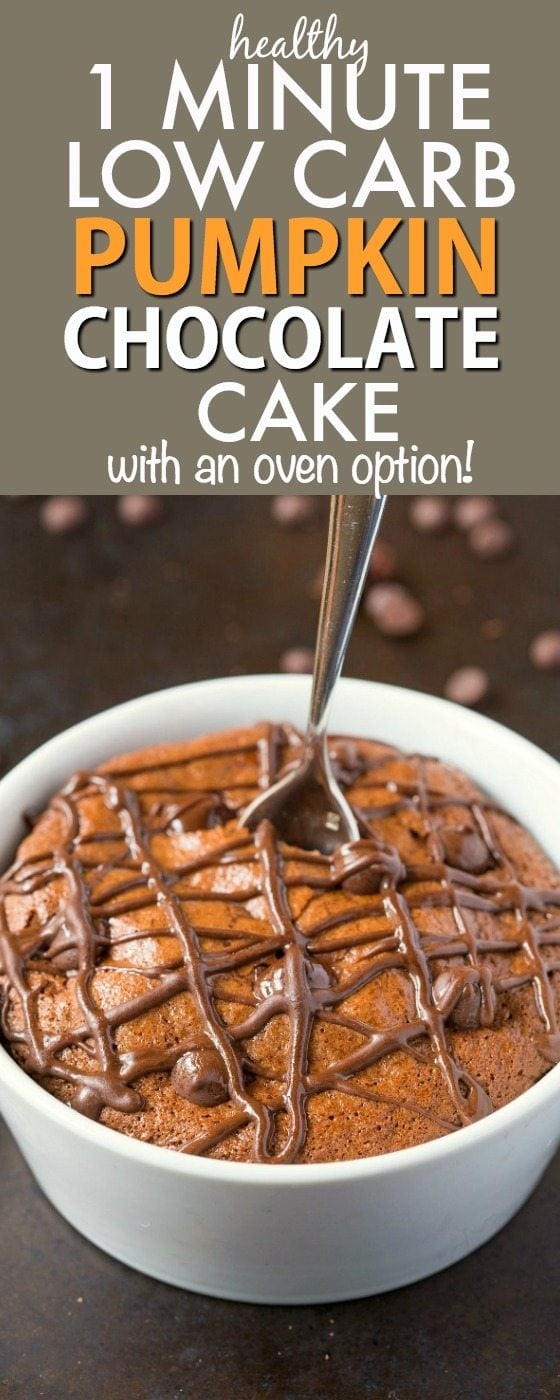 This healthy low carb pumpkin chocolate mug cake is moist, fluffy and ready in less than a minute- Satisfy your sweet tooth with this protein packed recipe! It's also naturally gluten free, vegan, paleo, dairy free and sugar free recipe!
Ingredients
1 scoop protein powder (32-34 grams)
1/2 tsp baking powder
1 T coconut flour
1 T granulated sweetener of choice*
1 T cocoa powder
1 large egg OR 1/4 cup liquid egg whites (see notes for Vegan option)
1 T pumpkin puree (not pumpkin pie filling)
2 T + milk of choice (I used dairy free coconut milk)**
Chocolate chips to top (optional)
For the microwave option
Grease a microwave safe bowl with cooking spray and add the protein powder, baking powder, coconut flour, sweetener of choice, cocoa powder and mix well.
Add the egg/whites, pumpkin puree and mix into the dry mixture. Add the milk of choice- If batter is too crumbly, continue adding milk of choice until a very thick batter is formed. Top with chocolate chips and microwave for 60 seconds, or until just cooked in the centre.
For the oven option
Follow as above, but bake in the oven for 8-15 minutes, depending on consistency desired- Mug cake is cooked once a toothpick comes out 'just' clean from the center.
Notes
* I omitted the sweetener as my protein powder was sweetened
** Depending on the protein powder/coconut flour used, you may need more milk- Adjust accordingly
For the vegan option, you won't need any flax eggs/egg substitute- Simply omit and slowly add milk of choice until a thick batter is formed. Microwave/bake until 'just' cooked in the center.
The Big Man's World ® https://thebigmansworld.com/
More delicious pumpkin spiked recipes to pair with your coffee? Gotcha covered!
Texture lovers, these are the FUDGIEST BROWNIES EVER!
Thick and fluffy pillows of perfection? Here is your answer!
Pumpkin Spice Latte fan? These have now been made into a no bake bar form!
Just one bowl to whip up these slices of perfection!
The ultimate pumpkin recipes to keep you covered ALL FALL!

How dangerous is Target for you?
Do you often buy groceries from Target?
Friends, make sure you check out the Cartwheel App via Target, a rewarding way to shop at Target! Use it next time you are there and you can even try the creamers I did for yourself! You also get 20% off when used before the 10/22/2016.
This is a sponsored conversation written by me on behalf of WhiteWave Foods. The opinions and text are all mine.
The Big Man's World is a participant in the Amazon Services LLC Associates Program, an affiliate advertising program. This means that if you click and make a purchase, TBMW receives a small commission, at no cost to you. Cheers, hugs, and handshakes for supporting TBMW!