Healthy 3 Ingredient Flourless Pumpkin Brownies
These healthy 3 Ingredient flourless pumpkin brownies contain no butter, flour, grains or sugar- Just easy, everyday ingredients! Rich, dark and super fudgy, these brownies are suitable for those following a paleo, vegan, gluten free, dairy free and sugar free lifestyle!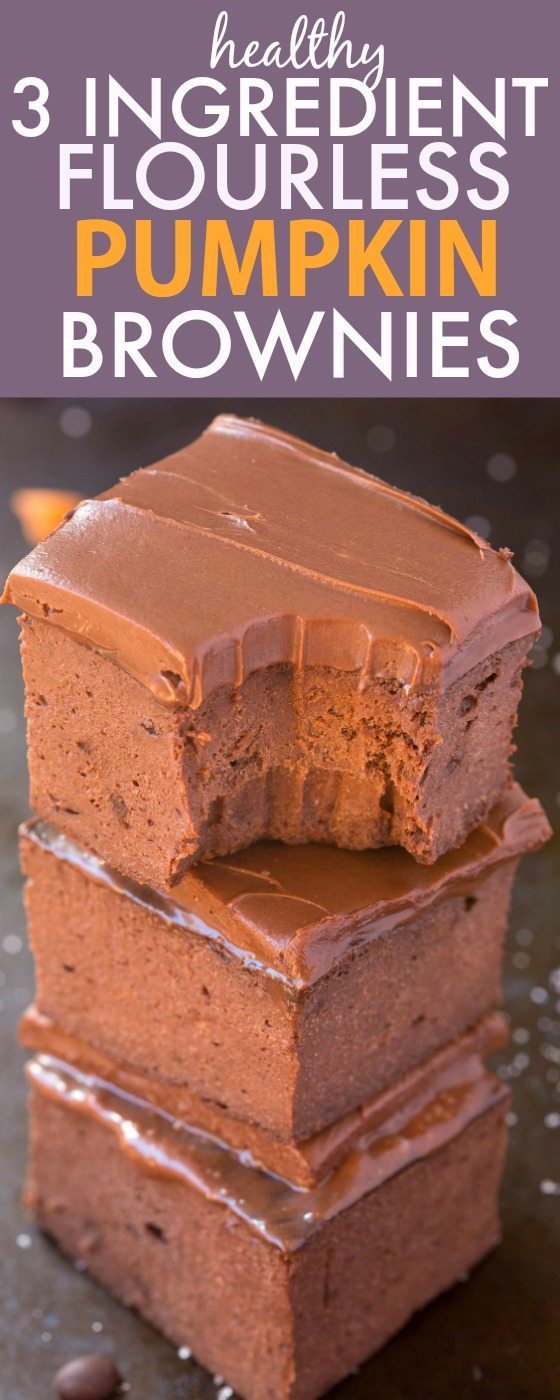 To say today's recipe was a long time coming would be an understatement.
It is so ridiculously easy and simple, it's almost laughable….but I waited it out.
Why?
For PUMPKIN SEASON AND PUMPKIN WEEK, YO!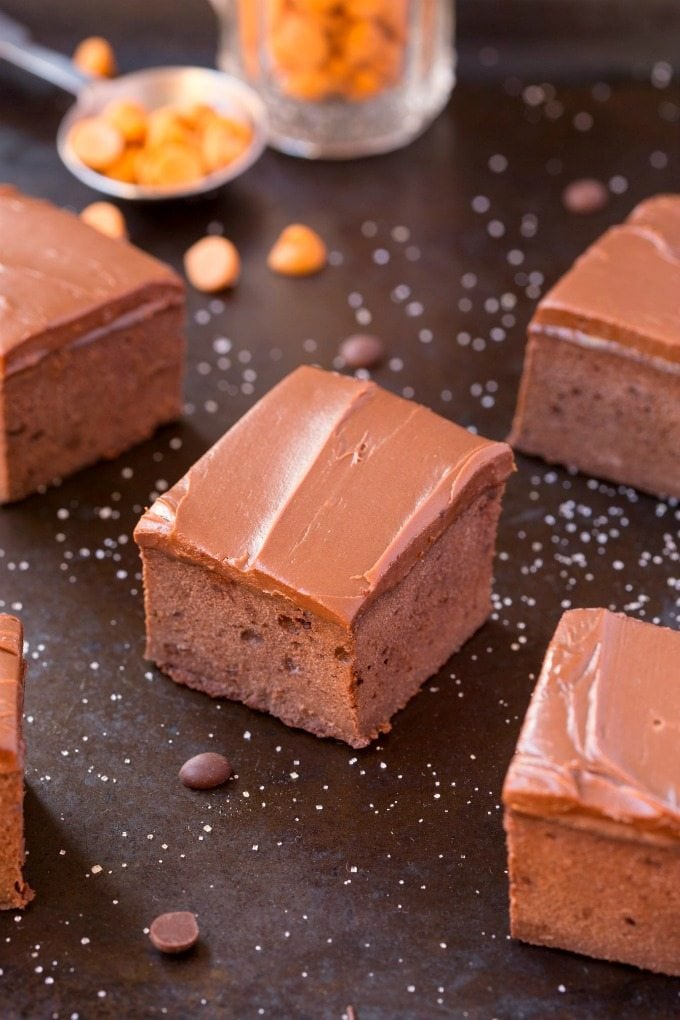 Hands down, one of my most popular recipes ever published on TBMW are these 3 Ingredient Flourless Brownies. I still remember going back and forth before posting the recipe, thinking I'd be ridiculed for such a lame recipe, but now? I'm stoked I did. It has satisfied the sweet tooth of many, and is a healthy alternative to their traditional counterparts.
Are they like a real-deal Betty Crocker or Serendipity's Brownie? Absolutely not.
However, they use three ingredients most people would consider basics. They also take no prep, no mess AND no fuss. They don't even contain eggs, so you could literally just eat the batter as is!
(Confession- I have).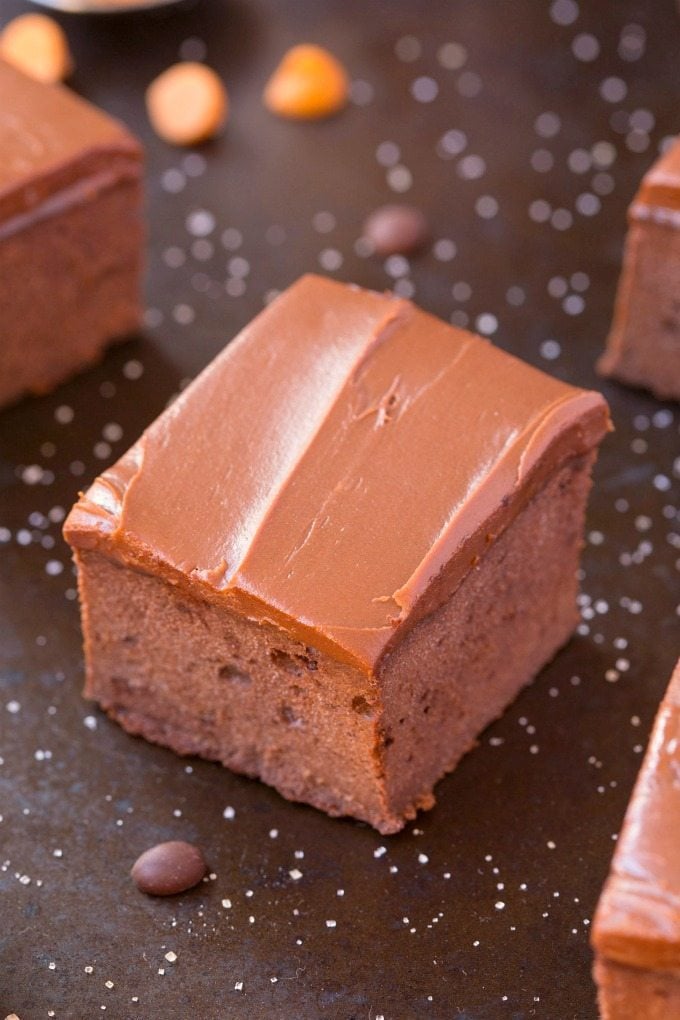 ANYWAY.
There is a popular themed question surrounding that particular recipe and it goes a little something like this….
"I'm allergic to bananas. What can I replace?"
"Ewww, bananas. Gross!"
"Bananas overpower everything. What else can I use?"
"Stop using bananas. No one likes bananas!"
"I want a finance, as cute as Beyonce!"
….Okay, so maybe not the last one (although I did get a lovely comment telling me that I should be named 'Salsa'…) but you get the gist- While we may think many people adore this yellow fruit, well… You'd be wrong.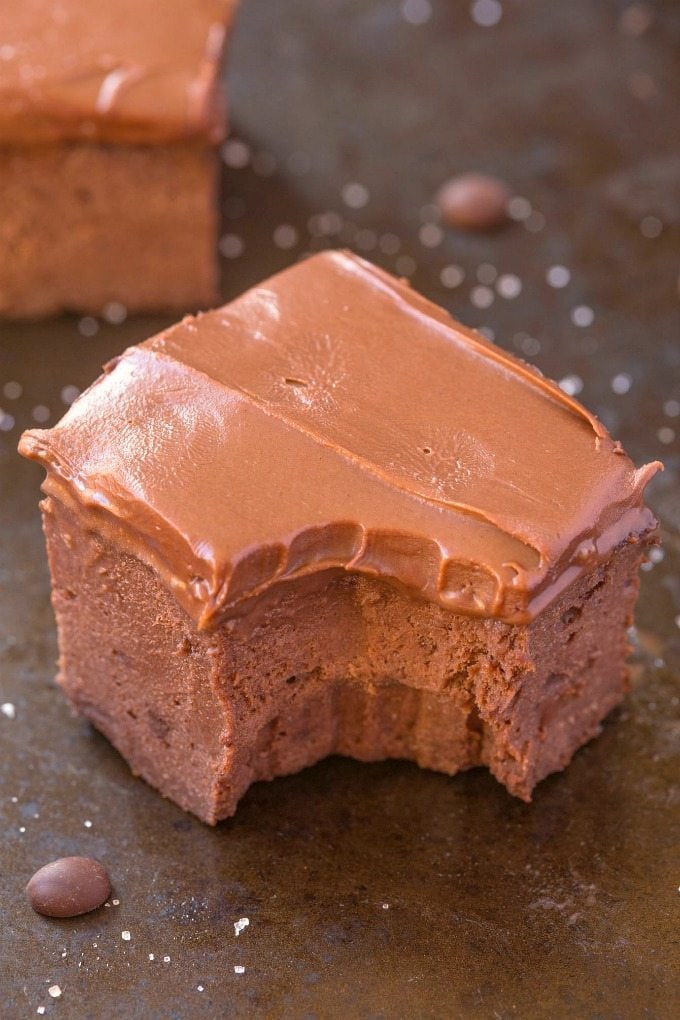 ANYWAY.
Before we get into this delicious NON-BANANA recipe, it's Wednesday which means you get a peek at my plate.
I'm totally going to call this the final Cookbook countdown collation- It is pretty much me eating candy bars to fuel manuscript writing, coupled with kettle corn, British gummy bears (nowhere near as good as my beloved Haribos) and so much avocado toast. If you're not following along via Instagram stories or Snapchat (-> thebigmansworld), you totally should. Some lovely gem told me I will get a pizza face soon, thanks to all the candy I consume.
Thanks.
Then I'll eat my face, because I love pizza.
Breakfast- A thawed microwave English muffin with 2 butter sachets (these are perfect for cookbook testing when you only need a tablespoon for a recipe!). Later on the day, I had half of a Reese's peanut butter stick. Lunch- I ate potatoes. Just potatoes. Dinner- Got take-out and had General Tso's tofu which looked great but tasted like water…aka BLAND.
Now…Recipe time!
I knew when Amanda and I decided to start a week of pumpkin recipes, this beauty had to be tested and shared. PS- Did you catch her amazing pumpkin bread? It uses one bowl, so you can pretty much make it in the same bowl as this….after. Although ask her to describe certain bits it, visually.
ANYWAY.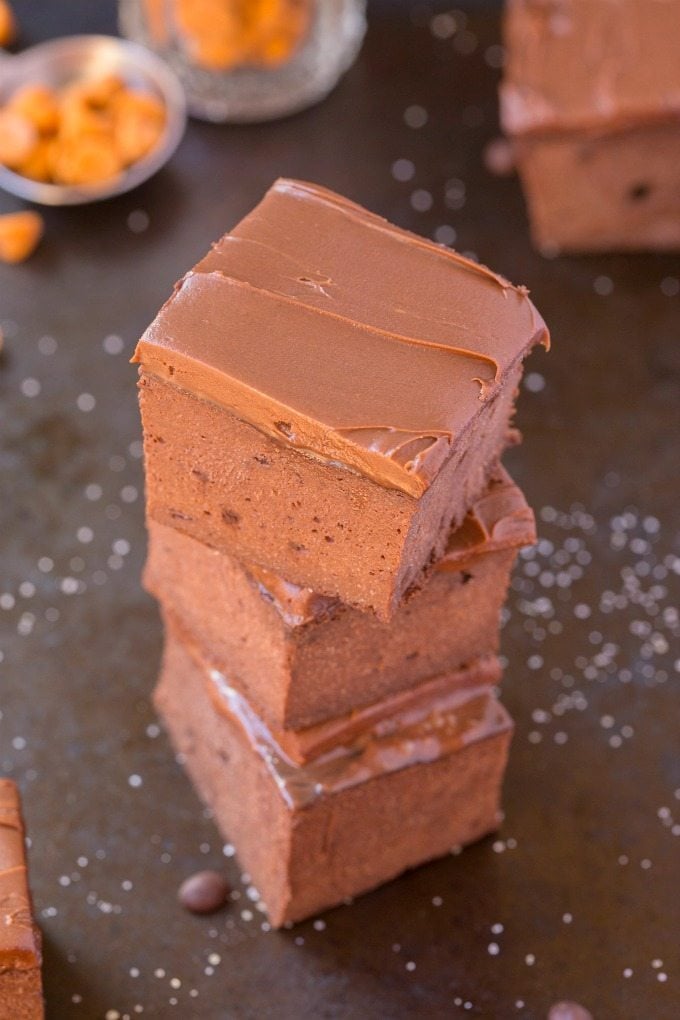 These healthy 3 Ingredient Flourless Pumpkin Brownies are super fudgy, and a quick fix to satisfy your sweet tooth. They don't use any flour, butter, grains or granulated sweetener to bind together, nor do they use any eggs- Just pumpkin, drippy almond butter and your favorite cocoa powder. You can either whip it up finely in a blender or do it the old fashioned way- Mixing bowl, wooden spoon, and a free arm workout! For those who may be afraid that the pumpkin flavor will be overpowering, you can easily adjust the cocoa ratios to compensate. Even on the lower end (2-3 tablespoons), it was barely evident. These brownies are also suitable for those following a paleo, vegan, gluten free, dairy free and refined sugar free lifestyle!
In the hopes of addressing some of the potential questions, I thought I'd include some tips and tricks-
These are not going to be your standard brownies- They aren't overly sweet, even more so because they don't have any banana in them. To combat this, I used the full 1/4 cup of cocoa powder (you can use 2 tablespoons if you don't want it too overpowering) and also tried it with 1/4 cup dutch processed cocoa and 2 tablespoons of dark cocoa powder. This gave it a really, rich, dark taste and perfect for dark chocolate fans.
If you DO need some sweetness in your brownies, that is totally doable to and I recommend two ways-
If you do enjoy bananas, sub half the pumpkin for some overripe banana. This will give some natural sweetness without being overpowering
Use the healthy frosting from this recipe (as pictured) and keep the brownies themselves as they are- This will be a good mix of sweet frosting + rich brownie.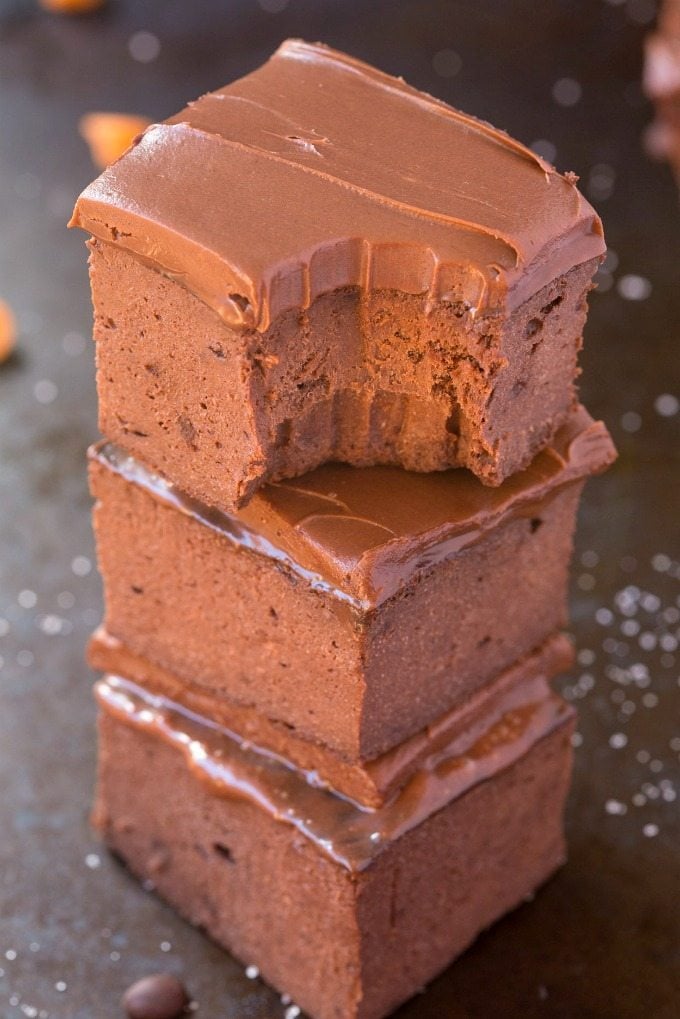 Make these healthy 3 Ingredient Flourless Pumpkin Brownies and all we are saying…
Is give peace a chance don't hate on the bananas.
Unless your allergic.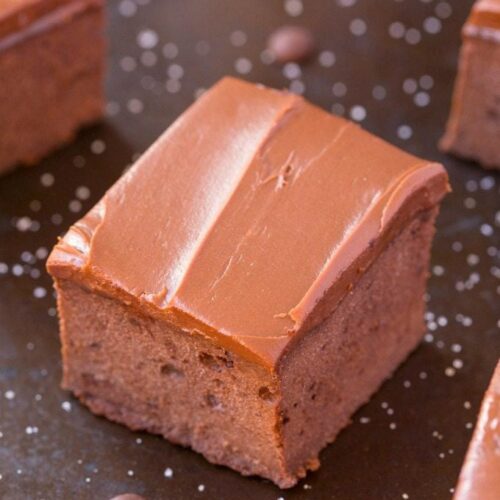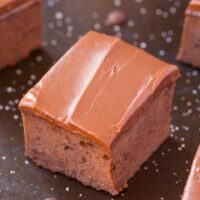 Healthy 3 Ingredient Flourless Pumpkin Brownies
A delicious, three ingredient brownie recipe using NO boxed mix- Made with no butter, flour, sugar, grains or dairy and suitable for those following a vegan, dairy free, paleo, gluten free and sugar free lifestyle!
Print
Rate
Instructions
Preheat the oven to 350 degrees and coat a small 4 x 6 or 6 x 6 loaf pan with cooking spray and set aside- A smaller pan yields thicker brownies.

Add all your ingredients into a high speed blender, food processor or large bowl and mix until fully immersed and a thick batter is formed.

Transfer brownie batter to loaf pan and bake for 12-15 minutes, or until a skewer comes out just clean. Allow the brownies to cool in the pan completely before either frosting to slicing into bars.
Notes
* For a sweeter brownie, sub half a cup of mashed banana
These brownies taste amazing when refrigerated and enjoyed chilled- They can be kept for up to 5 days there, and are also freezer friendly.
Nutrition
Serving:
1
brownie
|
Calories:
22
kcal
|
Carbohydrates:
5
g
|
Protein:
2
g
|
Fat:
1
g
|
Sodium:
2
mg
|
Potassium:
142
mg
|
Fiber:
3
g
|
Vitamin A:
3177
IU
|
Vitamin C:
1
mg
|
Calcium:
14
mg
|
Iron:
1
mg
|
NET CARBS:
2
g
Have you busted out the pumpkin yet?
Do you enjoy banana in non-specific banana recipes? Banana bread doesn't count.