You only need one bowl and five minutes to whip up these healthy 3 ingredient chocolate rice crispy treats! Unlike the traditional ones, these have no butter, sugar, margarine or marshmallows but are FULL of flavor- A delicious gluten free, vegan and dairy free recipe!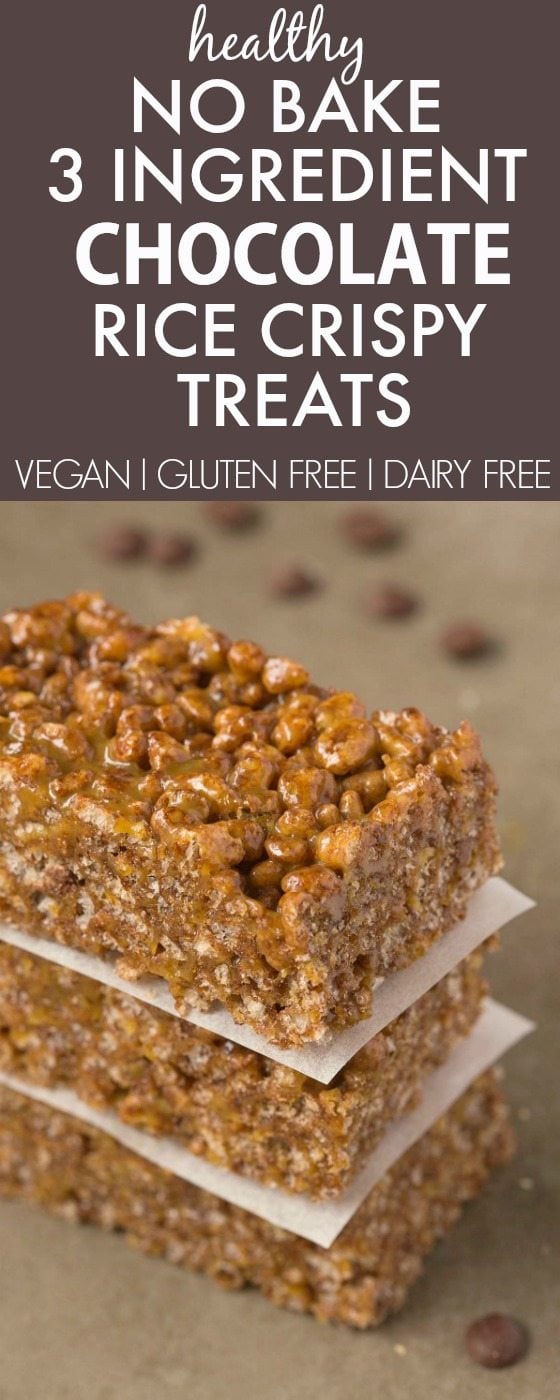 Guys, you can call me a basic betch bloke and I'll take it.
I know just a few months ago, I shared the original healthy 3 ingredient rice crispy treats. These are their tanned and slightly sweeter siblings- The chocolate version.
However, there is a very valid reason for this which you'll see on Wednesday or Thursday!
Can we talk about strange childhood quirks for a second? Well, maybe we should rephrase that to gross childhood habits.
My sister and I rarely ever were allowed the 'fun' (sugar laden, bare minimum nutrient dense) cereals in our household. Enjoying a bowlful or ten of something in this category would be incredibly rare. However, we both had our sneaky tactics.
One tactic we used was 'hanging out' with our next door neighbours. Our next door neighbours in our first family home included three children, all younger than my sister and I. We'd go over to their place after school several times a week to 'play' with the other children because in their parents eyes, Niki and I were 'role models.'
Yes, role models.
Whenever we hung out at their place, we'd of course ALWAYS need a snack. Their mum would always give us the option to have anything we wanted from their pantry, so we'd always request some cereal with milk.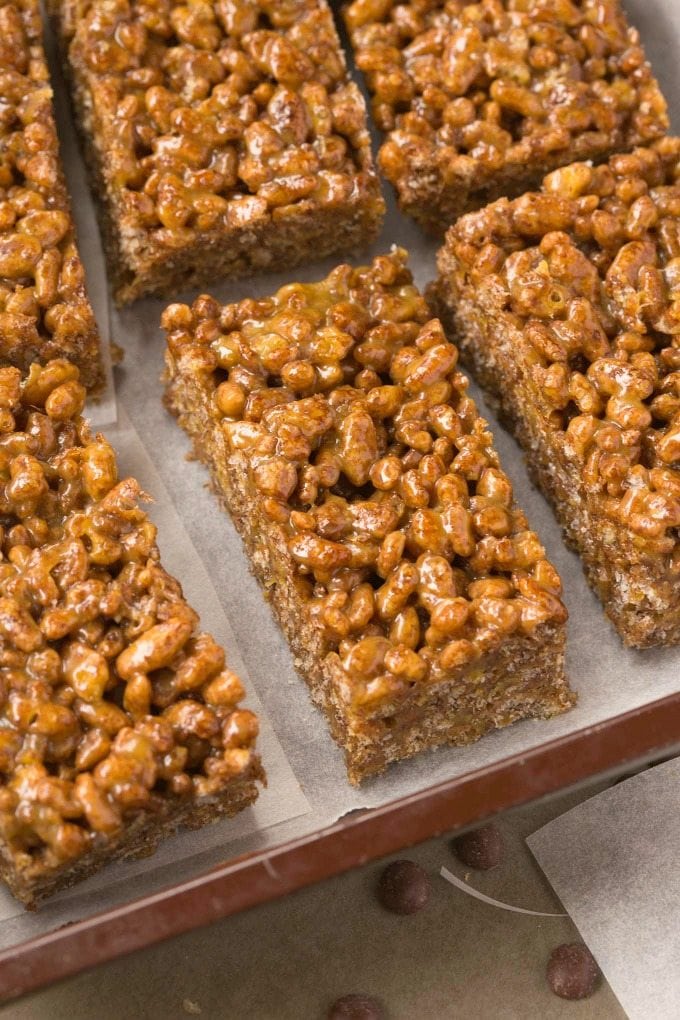 You guys, their cereal stash was insane.
Fruit loops.
Cocoa Pops.
Rice Bubbles.
FRUIT LOOPS.
Seriously, fruit loops were my downfall.
Safe to say, Niki and I would get our cereal fill and be satisfied.
Oh yeah, we also played with our 'friends'.
…..which was 'hide and seek' in which we both would hide in their basement and play amongst ourselves until it was time to leave.
🙂
We're golden.
It was definitely a sad day when we moved to another neighbourhood, and the two of us were no longer able to scoff down some sugar-laden cereal under the guise of 'playing with our friends'. Our new neighbourhood had barely any kids our age and besides, we were now at the age of after school activities, or in my case, music lessons.
BLERGH.
Don't get me started on those dreaded piano lessons.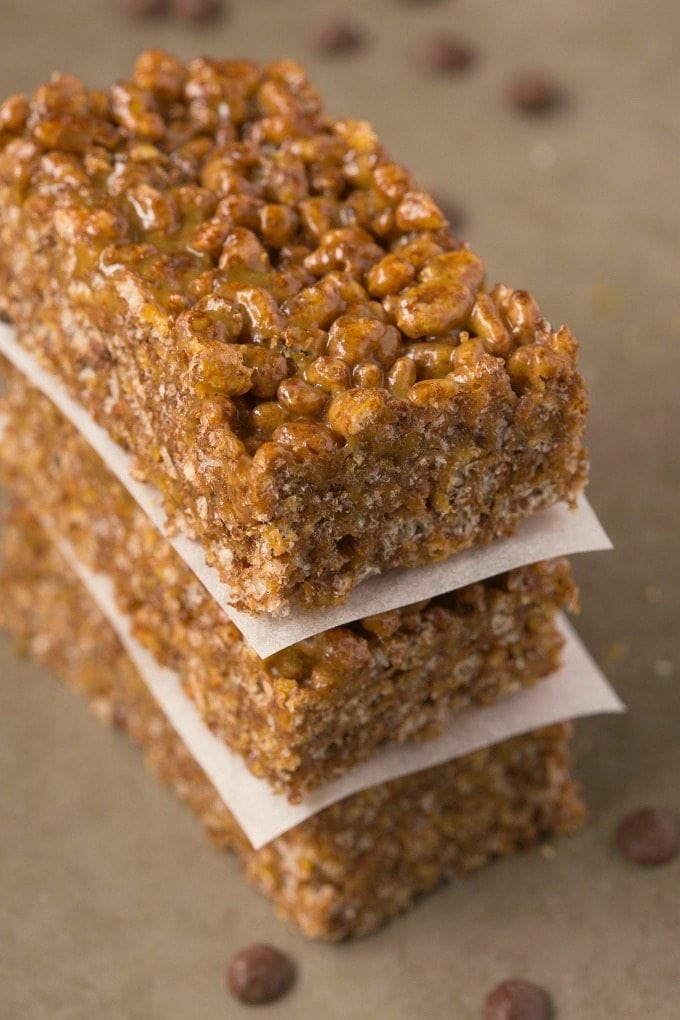 Now that I'm physically not in the child-like age range (my mental capabilities and maturity can be questioned), I'm able to make my own decisions when it comes to cereal and chocolate rice crispy treats will always trump the plain ones. It brings back fun memories of hiding from people enjoying multiple bowls of cereal with our neighbours. It also brings back memories of being told off for spoiling our appetites.
C'est la bloody vie.
Now let's talk this healthy 3 ingredient chocolate crispy treats which you will be making because it's so darn easy AND you'll need it for a fun recipe next week.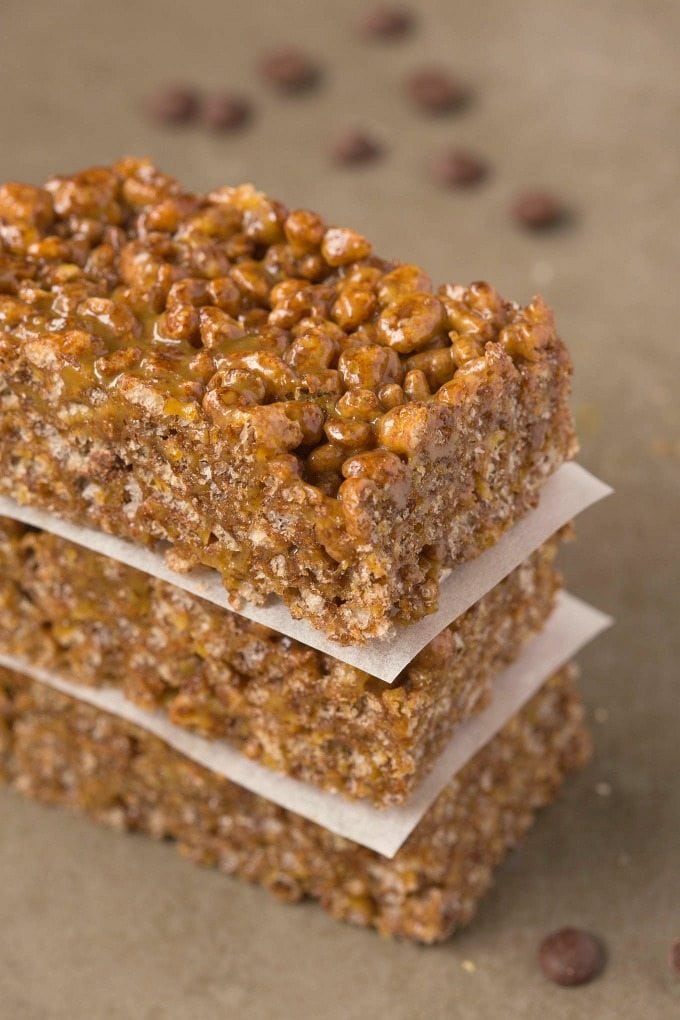 These healthy 3 Ingredient chocolate rice crispy treats take five minutes to make and are the perfect grab and go snack or healthy dessert treat to enjoy when the sweet tooth strikes! Rice crispy treats are a huge hit amongst the young'ns but these are different than those packaged ones- These contain no butter, oil, margarine or marshmallows to bind them together! These can also be made using whichever nut butter (or soy/sunflower seed butter) and can also be used with several sticky sweetener options (please check notes!). These are also totally suitable for my vegan, gluten-free and dairy-free friends!
HACK! Want a protein boost WITH the added chocolate goodness? I made these chocolate protein rice crispy treats last year and they continue to be one of my absolute favorite high protein snacks!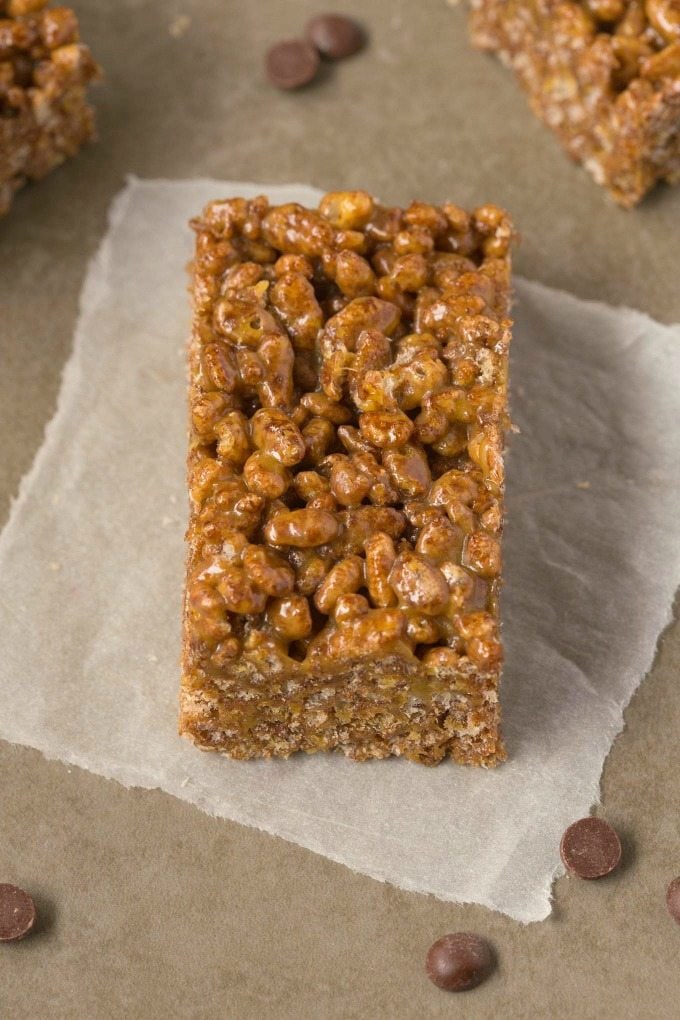 Make these healthy 3 ingredient chocolate rice crispy treats and let's be honest.
We all had or were 'THAT FRIEND' who had the good cereal.

Share this recipe on Pinterest
Love this Healthy 3 Ingredient Chocolate Rice Crispy Treats recipe?
Share it with the world on Pinterest.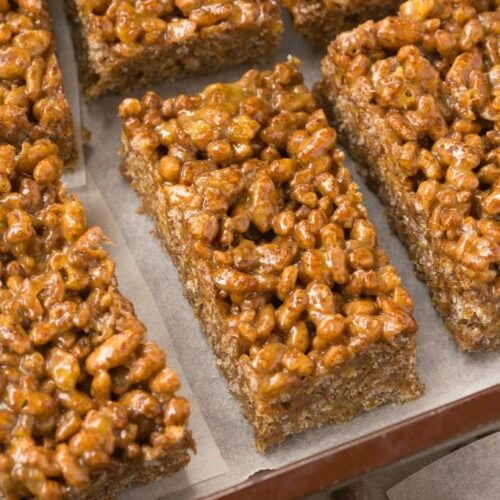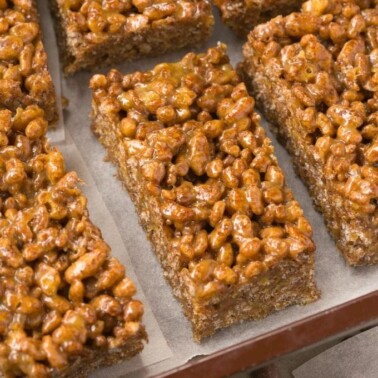 Healthy 3 Ingredient Chocolate Rice Crispy Treats
You only need one bowl and five minutes to whip up these healthy 3 ingredient chocolate rice crispy treats! Unlike the traditional ones, these have no butter, sugar, margarine or marshmallows but are FULL of flavor- A delicious gluten free, vegan and dairy free recipe!
Ingredients
2

cups

gluten-free chocolate crispy rice cereal

1/2

cup

peanut butter

can sub for almond/cashew

1/2

cup

sticky sweetener of choice- I've used brown rice syrup

best, honey and maple syrup (least sticky)

handful of chocolate chips

optional
Instructions
Line a baking tray with baking paper and set aside or use a muffin tin, sprayed lightly.

In a large mixing bowl, add your crispy rice cereal and set aside.

Stovetop or in the microwave, melt your nut butter with your sticky sweetener and then pour the mixture into the crispy rice cereal and mix well. If you used brown rice syrup, this should be perfect. If you used honey or maple, you may need to add a dash more to make them stick together.

Pour mixture into the lined baking tray or muffin tin and press firmly into place. Add optional chocolate chips and refrigerate for at least 30 minutes to firm up.
Notes
Rice crispy treats can be kept at room temperature- They can also be refrigerated or frozen too
Your rice crispies out already? Perfect. Gotcha covered!
Healthy 3 Ingredient Rice Crispy Treats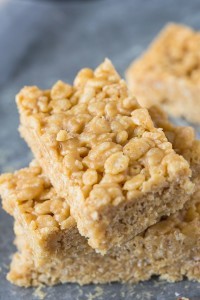 Cake Batter Protein Rice Crispy Treats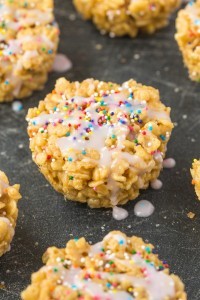 Chocolate Coconut Protein Rice Crispy Bites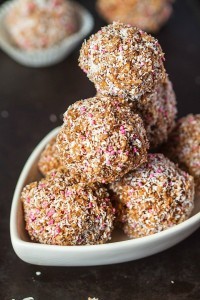 Were you allowed the sugary cereal as a child?
Favorite cereal ever, irrespective of nutrient content? Fruit loops!
Disclosure: This post may contain affiliate links. I may earn a small commission for my endorsement, recommendation, testimonial, and/or link to any products or services from this website.