Healthy Red Velvet Pancakes
I was going to label this post 'the time I thought I had started bleeding purple blood'. I opted out of it because
a) It's impossible
b) I was working with beets
So this knocks of Numero Uno of five upcoming pancake recipes. I might make it a Monday thing.
Oh beetroot. Australia seems to have claimed you as their own (any burger, hot dog or sandwich being 'Aussie-fied = just a slice of beetroot)– but in reality- we like ours out a can, marinating in salt water and excess purple juice.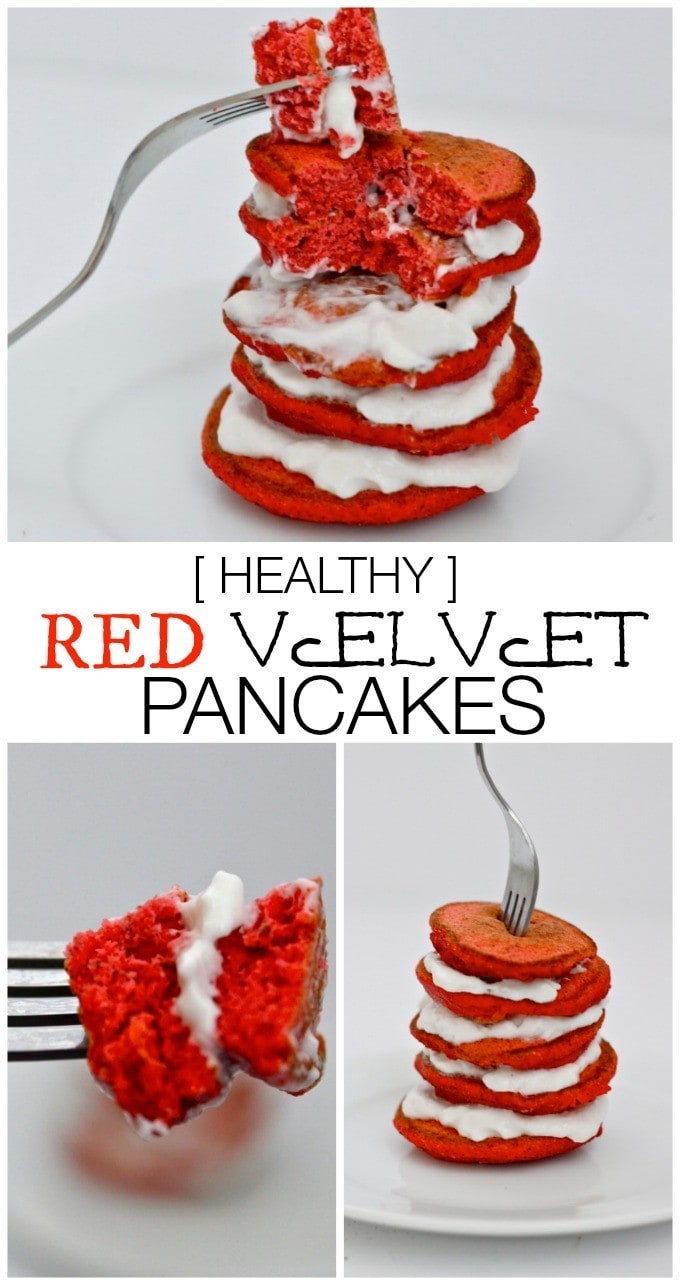 Growing up, I loved eating beetroot from a can. Chucked in burgers, eaten in a salad or my preferred way, straight from the can- I could go to town with a can of beetroot and be perfectly satisfied- along with an unintentionally stained t shirt. It was the only way I knew beetroot. From a can.
I still remember the day I came home and mum had beets simmering on the stove. I was perplexed to say the least. What was my canned perfection doing on top of the stove? Mum told me that in Winter, there would be makeshift stalls on the streets of Iran selling piping hot steamed beets.
I thought that sounded like something a twat would do.
Roasted chestnuts? Yes.
Hot chips? Yes.
Hot dogs? Yes.
Steamed beets? …..
Iran's street food fare is famous for their hot chips, rosewater ice cream and iced chocolates, yet they decide to sell steamed beets.
Turns out I'm the twat. Again.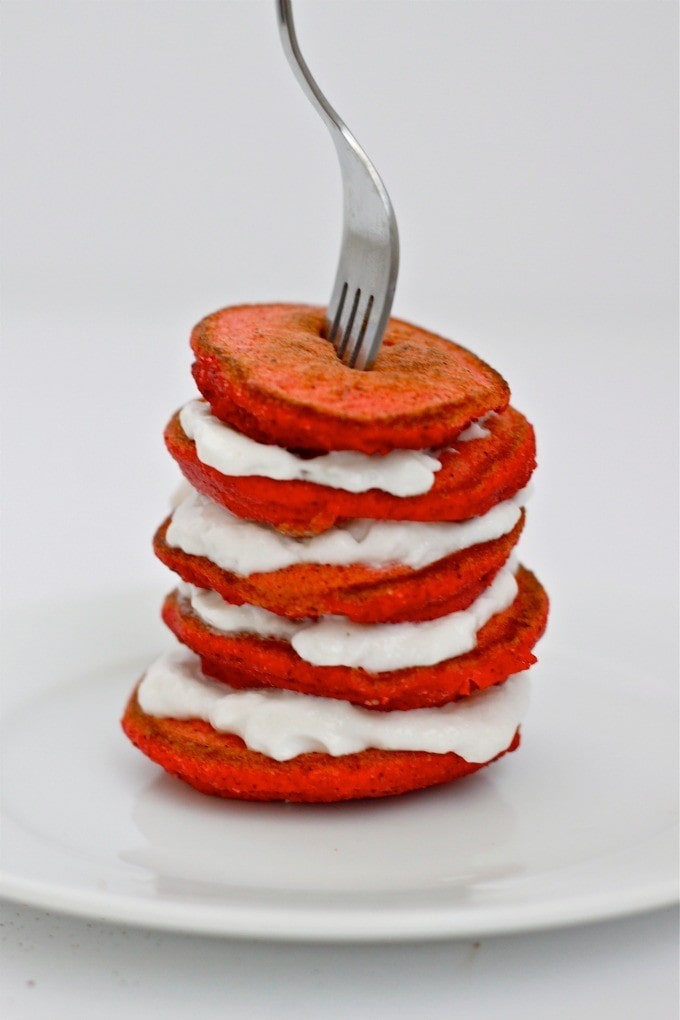 My mum knocked some logic into me- when you're freezing cold outside- how appealing does ice cream or frosties sound?
ME- 'What about hot chips? Hot Pies? Hot donuts?'
MUM- 'What about those who want a healthy, naturally sweet alternative?'
Checkmate.
Back on track. I've never been a fan of the steamed beets. Even roasted? Nah. They need to be from a can and swimming in salt water. Except in one other instance- hidden in pancakes.
I understand many chefs or bakers would use food colouring to produce that delectable velvet colour, but many also use beetroot. I steamed the beet, mashed the beet and coloured my kitchen purple chucked it in the pancake batter hoping for the best but most importantly- hoping I couldn't taste it.
Safe to say, I am a fan of steamed beets….As long as they are in a pancake batter and cannot be tasted. They add a beautiful colour and to make sure there was no chance I could taste the beets, I went overboard with the cream cheese frosting.
Just kidding. You can NEVER go overboard with cream cheese frosting.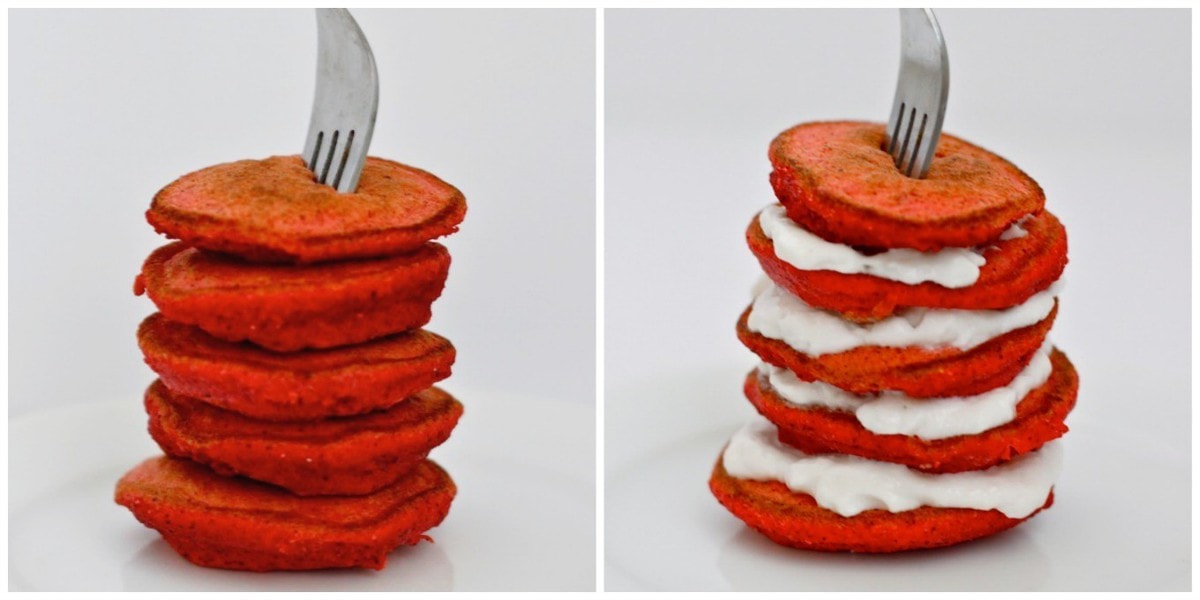 PS. They say never wear white on Labour day. Never wear white period. Or at least in the presence of beets.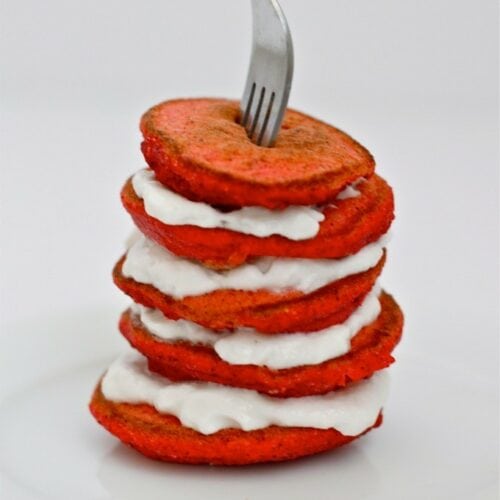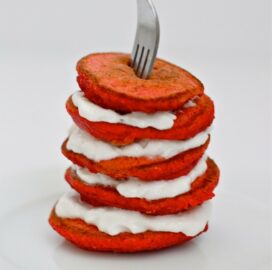 Healthy Red Velvet Pancakes
A delicious, sugar free and high protein pancake recipe which tastes like a slice of Red Velvet Cake- without the necessary sugar rush!
Print
Rate
Ingredients
For the pancakes
2

tablespoon

coconut flour

sifted

2

tablespoon

gluten free flour blend

can sub for wholewheat, white or oat

1

tablespoon

unsweetened cocoa powder

1/2

teaspoon

baking powder

1/4

teaspoon

sea salt

1/4

cup

mashed beetroot

packed

1

large egg*

see notes for vegan

2

large egg whites*

See notes for vegan

2

tablespoon

granulated sweetener of choice

1/4

cup

milk of choice

I used Almond milk
For the cream cheese frosting
Instructions
In a large mixing bowl, sift the coconut flour, gluten free flour blend and unsweetened cocoa powder to avoid clumps. Add in the baking powder, sea salt and sweetener of choice. Mix well to combine.

In a small bowl, whisk together the egg whites and egg and add it to the dry mixture. Add the mashed beetroot and mix until fully incorporated. One tablespoon at a time, add the milk of choice until a thick batter is formed.

Heat a frying pan on low heat and spray with cooking oil. Once pan is extremely hot, Pour batter in circular shapes in the pan and cover with a lid. Once bubbles appear and the edges go brown, remove cover, flip the pancakes and cover again for approximately 1 minute. Repeat until all the batter is used up.

n a small bowl, mix the sweetener with the softened cream cheese and add the milk until a semi firm cream is made. Layer the pancakes evenly with the cream frosting.
Notes
* Sub for one flax egg
To steam the beetroot, put beetroot in a microwave safe bowl with an inch of water and microwave on high for 7-8 minutes (varies amongst devices). Beetroot is cooked when tender on the outside and soft on the inside. Allow to cool and mash.
Fresh whipped cream or cooking cream can be substituted for the cream cheese frosting.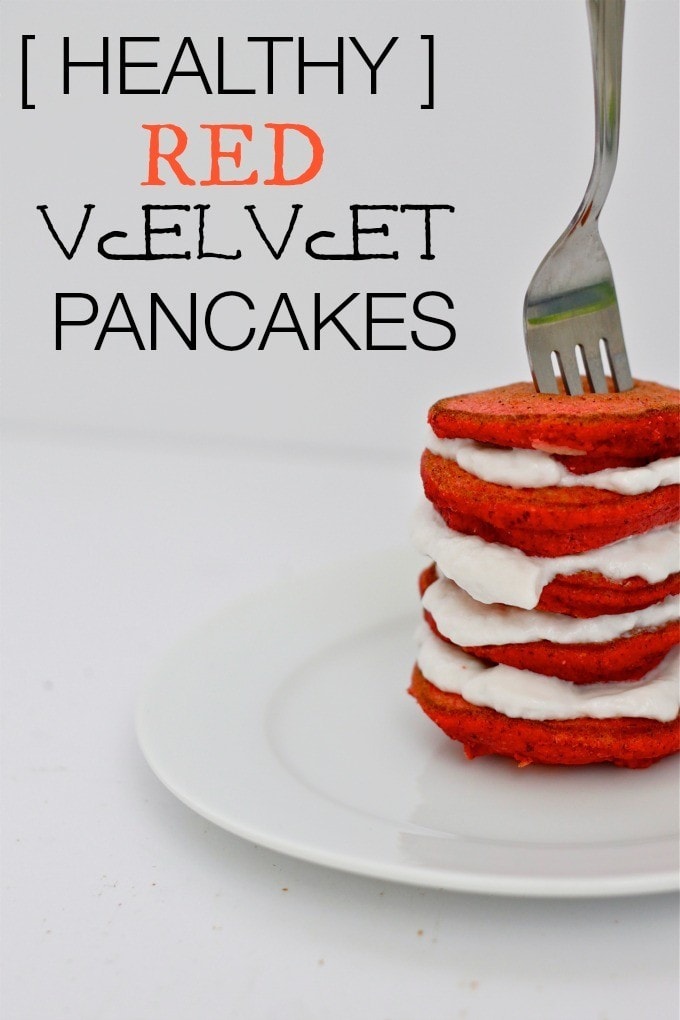 Are you a fan of beetroot? What is your favourite way of eating them?
What is the most unique street food you've come across? (You don't want to know what I was faced with in Malaysia..)