This keto honey mustard needs just 4 ingredients and 5 minutes to make! Smooth, creamy, and perfect as a dip, marinade, or sauce! 1 gram net carb per serving.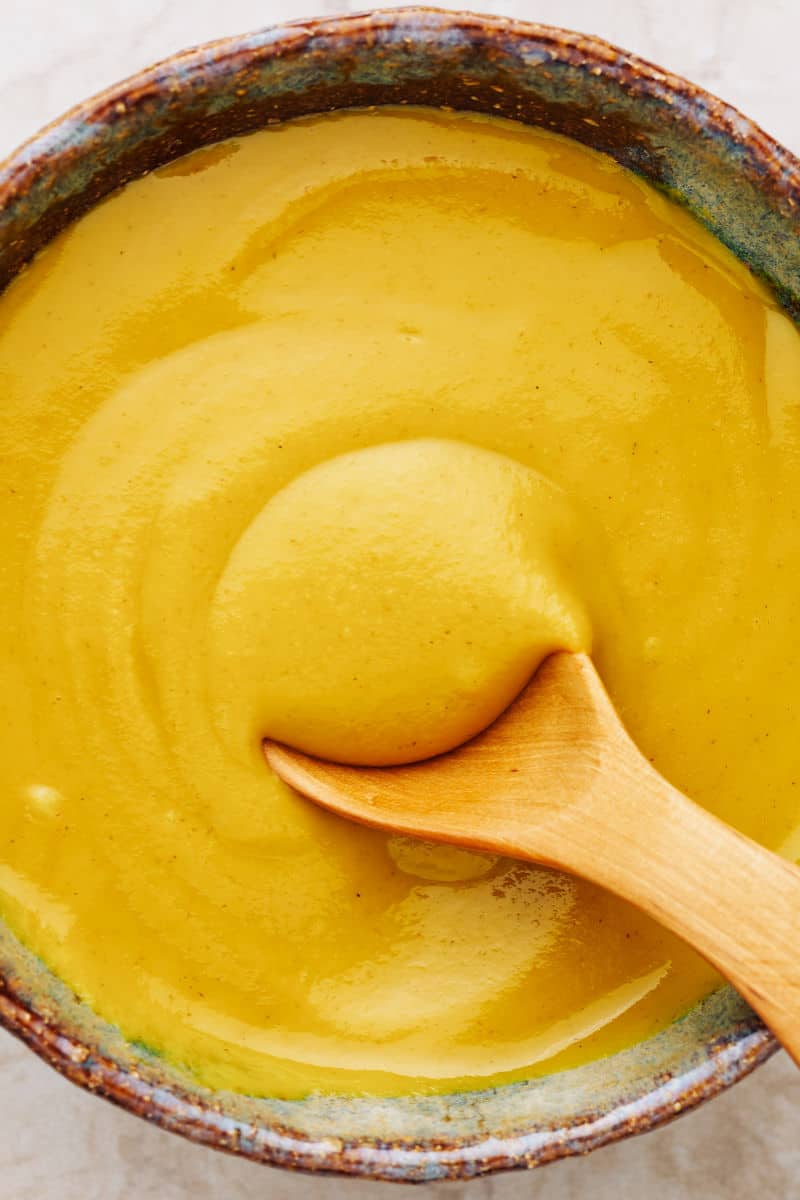 Keto Honey Mustard
When it comes to keto condiments, my favorite recipes to make are teriyaki sauce, ketchup, and this honey mustard.
It's no secret that when it comes to fried foods and savory appetizers, the best part of the dish is the dipping sauce. Growing up, I'm pretty sure 99% of my meals involved either tomato ketchup or honey mustard. I would alternate between the two and sometimes even mix them up.
Even as I grew older, my condiment habit continued and I'd always ensure I had a bottle of ketchup or honey mustard on me at all times. Since going keto, I've had to make some changes but giving up my favorite condiments has NOT been something I had to do!
Is honey mustard keto?
As honey, one of the key ingredients is primarily carbs, it is not keto friendly. Moreover, many brands of honey mustard have added sugar in them too. Luckily, making your own honey mustard is so easy, especially using keto honey!
I've been meaning to share a keto honey mustard recipe for quite some time. It's perfect for all of us who LOVE honey mustard but don't want any of the carbs or sugar! It looks and tastes just like any good condiment, you'll be adding it to everything!
No sugar and no actual honey are needed, but you'd never tell. The texture is smooth, creamy, and can be as thin or thick as you want it to be! It's slightly sweet, slightly spicy, and with a tangy and sharp flavor hit!
With my childhood condiment now a keto staple, I can't wait to use it in actual main course dishes… I foresee them with some chicken or some fish.
How do you make sugar free honey mustard?
The Ingredients
Keto honey– Homemade keto honey that has no sugar or actual honey in it.
Mayonnaise– Adds creaminess and richness to the mustard. You can omit this if you want a more firm and thick sauce.
American OR Dijon mustard– I prefer Dijon, as it gives it a creamier texture, but American can also be used.
White vinegar– Just a pinch to bring out the tangy flavors.
The Instructions
Start by adding all the ingredients into a mixing bowl. Whisk together until completely smooth. Taste the mustard and if it needs extra sweetness, add more honey. If it is too sweet, add extra mustard.
Now, transfer into a bowl or container and refrigerate for at least an hour, to thicken.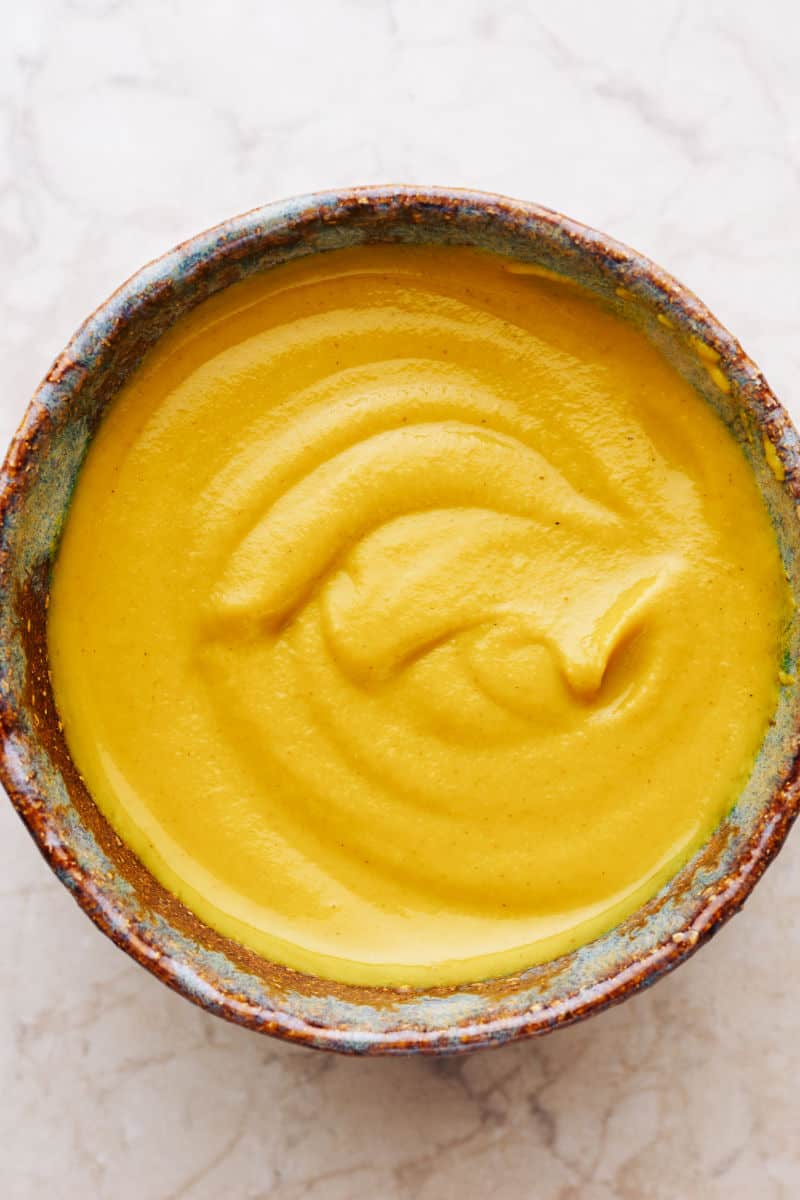 Tips to make the best low carb honey mustard
While any mustard can be used, Dijon is preferred as it tastes so much better with the added honey. If you use another kind of mustard, be sure that there is no added sugar to it.
If you'd like to make a honey mustard sauce, thin the mixture out with unsweetened almond milk or water.
For healthier honey mustard, switch out the mayonnaise for non-fat Greek yogurt and add 1/2 teaspoon of salt. If you do this, the honey mustard will keep for up to 5 days.
Storing and freezing honey mustard
To store: Honey mustard should be stored in the refrigerator, covered. The mustard will keep well for up to 4 weeks.
To freeze: Place leftover honey mustard in a shallow container and store it in the freezer for up to 6 months.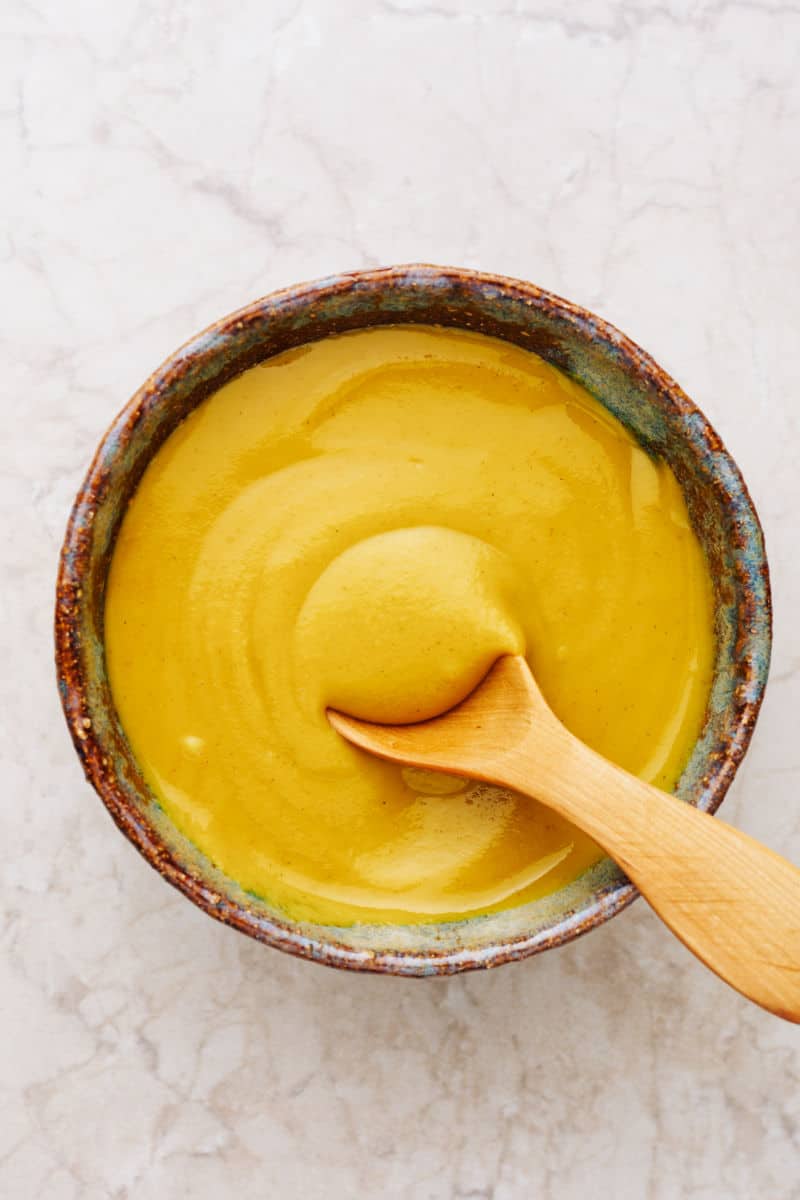 Keto recipes to serve honey mustard with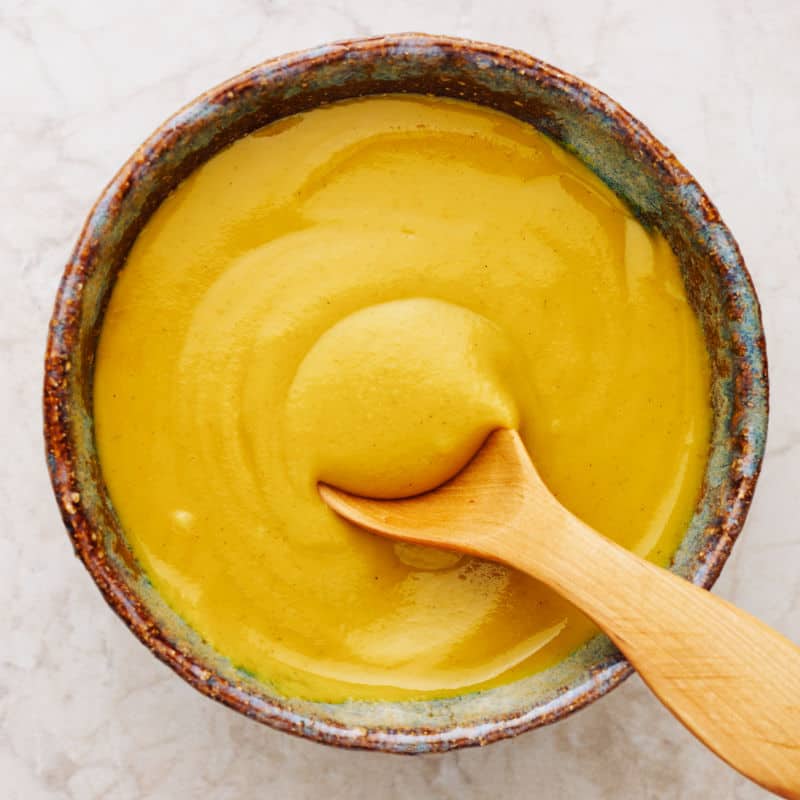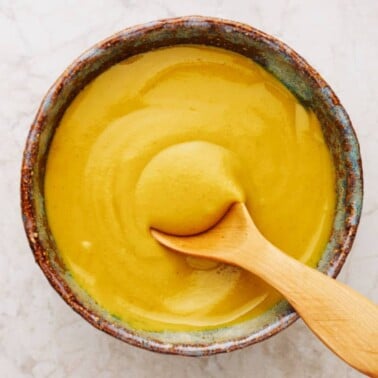 Keto Honey Mustard
This keto honey mustard is tangy, creamy, and needs just 4 ingredients! Ready in 5 minutes, it's perfect as a sauce, dip, or dressing!
Instructions
In a mixing bowl, whisk together all the ingredients until smooth. If you want it sweeter, add extra honey. If you want it extra tangy, add more mustard.

Transfer it into a sealable container or a sterilized jar.
Notes
Serving size is 2 heaped tablespoons.
TO STORE: Honey mustard should be stored in the refrigerator, covered. The mustard will keep well for up to 4 weeks.
TO FREEZE: Place leftover honey mustard in a shallow container and store it in the freezer for up to 6 months.
Nutrition
Serving:
1
serving
Calories:
14
kcal
Carbohydrates:
1
g
Protein:
1
g
Fat:
1
g
Sodium:
114
mg
Potassium:
12
mg
Fiber:
1
g
Vitamin A:
8
IU
Vitamin C:
1
mg
Calcium:
5
mg
Iron:
1
mg
Disclosure: This post may contain affiliate links. I may earn a small commission for my endorsement, recommendation, testimonial, and/or link to any products or services from this website.