Paleo Burger King Chicken Nuggets
A Paleo twist on Burger King's infamous chicken tenders- Baked not fried for a much healthier and delicious option- Super simple and a guaranteed hit for an easy weeknight meal or to pack for lunches!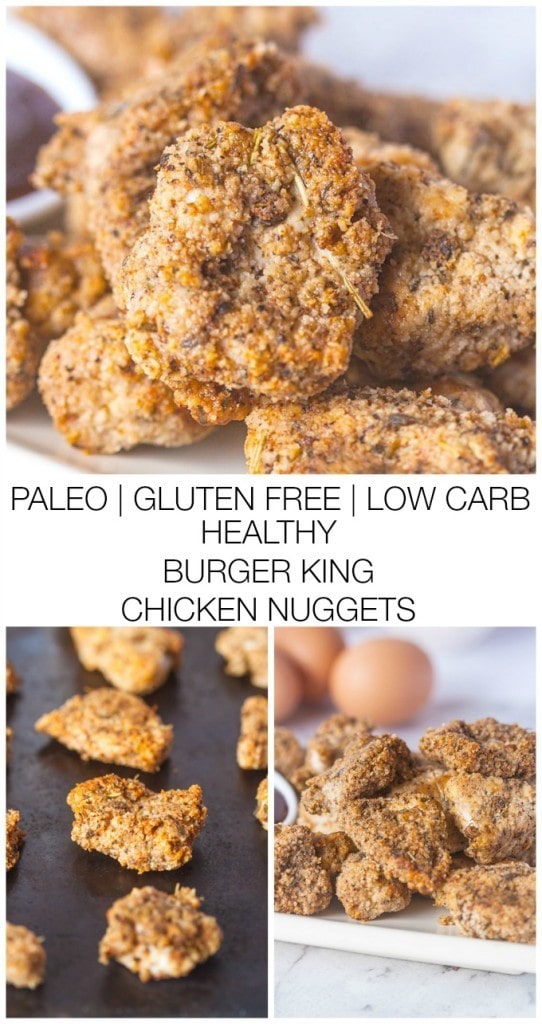 I have the strangest associations. Take today's recipe for example. I actually never really tried a Burger King chicken nugget until I was in Japan and craving chicken nuggets from McDonalds. Here's the back story.
Something not many of you guys may know but growing up, I was obsessed with Japanese electronic games, especially the Street Fighter slot machine (I swear I'm not a violent person!). Now Street Fighter slot machine was a game classified as 'M' here in Australia which meant for me to play it 'legally', I had to be 15 years of age.
At the same time, these games were only accessible to play at shopping centres in the video game arcades, so feeding the habit was quite the difficult process. I remember every Saturday after my beloved Chinese school (note sarcasm) I would go to one of the Shopping Centres with $4 worth of gold coins to play Street Fighter four times, with the hopes of getting that much better each time to get to one of the final rounds.
Friends, it never happened and I swear I just pressed buttons for the sake of it.
Regardless, this didn't deter me and I continued this tradition for over two years, until mum asked me how my pocket money was being saved and I said the Street Fighter machine was saving it for me. It didn't end well and safe to say, I was banned and weekends were no longer spent in my beloved arcade.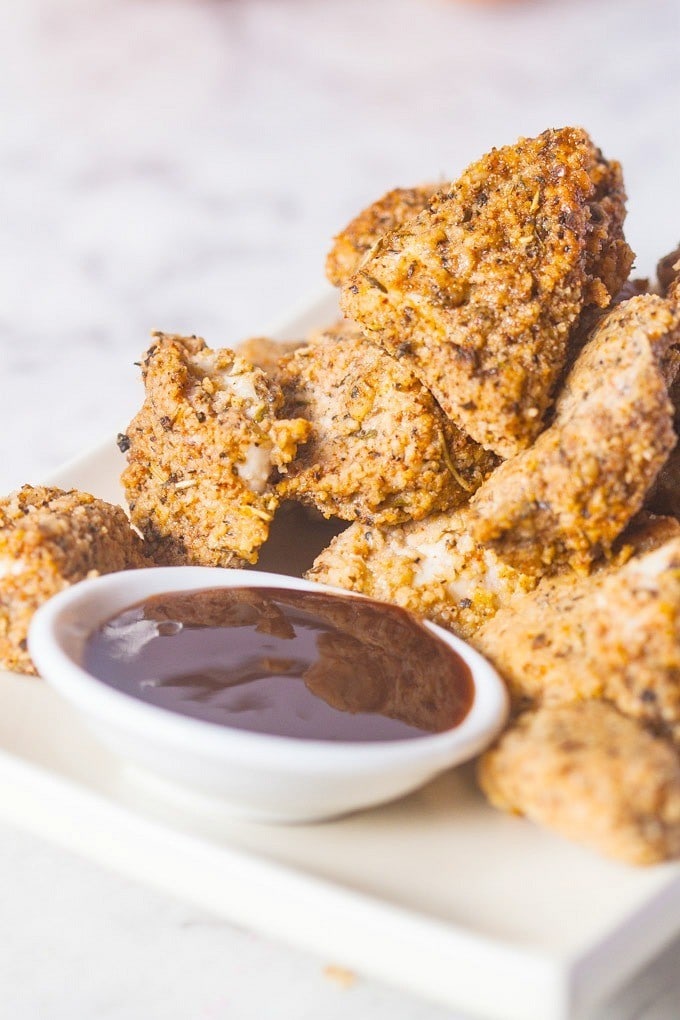 Fast forward to 2012 when I went to Japan. As much as I wanted to experience the culture, eat all the food and go to Studio Ghibli, I knew I had to pay homage to my (electronic) childhood by going to Akihabara– A district of Tokyo famous for it's electronic shops and arcade venues. When I went to visit there, I was astounded by the retro gaming experiences on offer, like virtual dance games, slot machines which gave you candy and a quirky pinball like game called Pachinko. I first heard about Pachinko when my friend here told me it was the 'biggest thing' in Japan and recommended I try it online to practice beforehand. I initially thought it was the sound of a Mexican cocktail but clearly I was wrong. Anyway, I played my Pachinko, I played my Street Fighter and was seeing flashing red and blue for the next few hours.
So where do chicken nuggets come in? Well, whenever I went to the arcade as a kid, I ALWAYS had chicken nuggets- ALWAYS. It would be my post game tradition- Get a six pack of chicken nuggets from McDonalds and cry over how sucky I was at the games. After my time in the arcade venues in the Akihabara district, I had a huge craving for chicken nuggets but my vision was clearly impaired from the bright lights and instead of going to a McDonalds, I went to a Burger King. Same colours. Different fast food outlet. Regardless, I wanted nuggets so made do.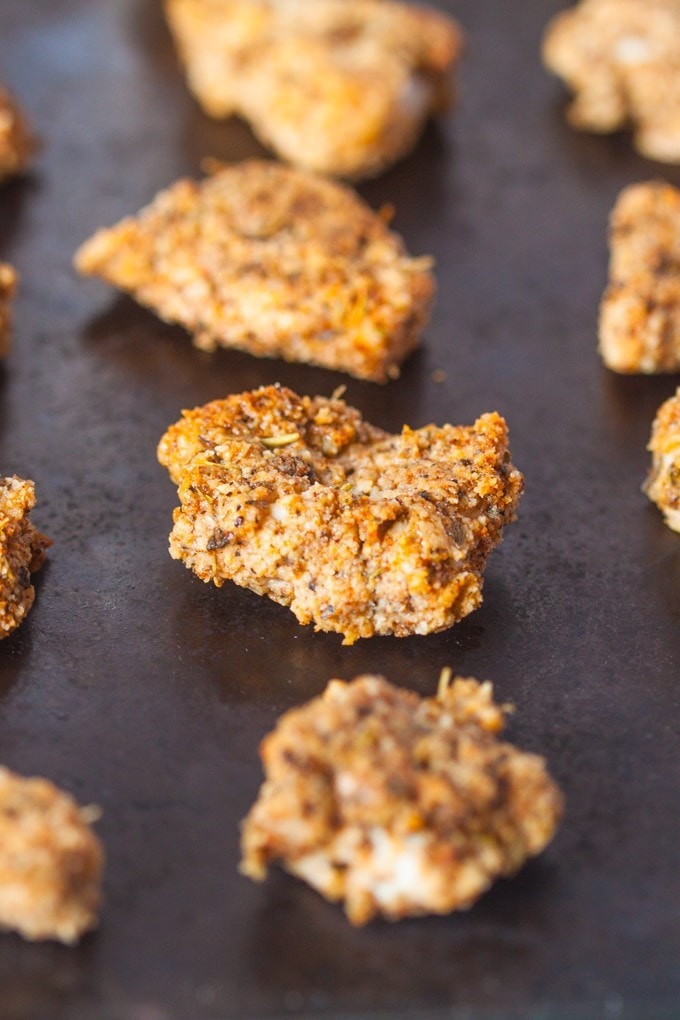 The chicken nuggets were different from Mcdonalds- They had a spicy coating and there was much less of a 'batter'. Also, the chicken didn't taste like it came from all parts of the bird bar the breast which made it that much more delicious. Burger King chicken nuggets trumped McDonalds chicken nuggets and as such- When it came to the reader's Paleo challenge, I had to recreate this- Paleo style.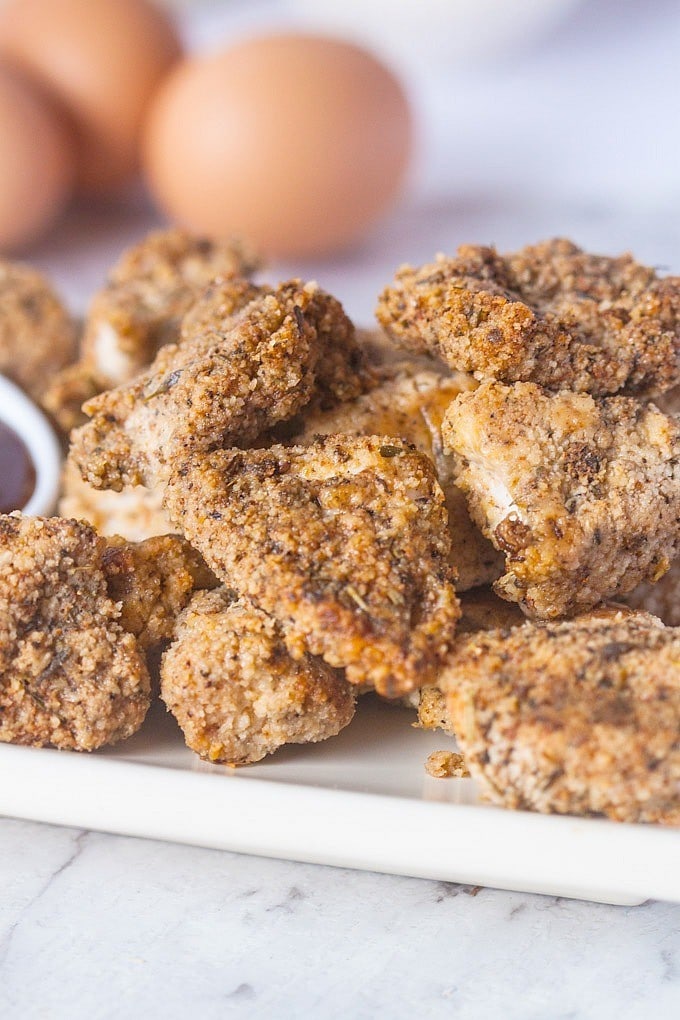 These copycat Burger King chicken nuggets are much healthier than the store bought one for several reasons. Firstly, they don't contact the rib meat, potato starch, modified corn starch and other sixteen ingredients as per their website. They also aren't shallow fried. My version are coated in a delicious spice rub of smoked paprika, sage, sea salt, pepper, garlic powder, onion powder, almond meal, almond flour and a tiny bit of coconut flour. They are also baked instead of fried and the meat used is 100% breast meat.

Told you it was a random association which lead to this. You're probably in need of a snack now. Go make these Paleo Burger King Chicken Nuggets. Then come challenge me to Street Fighter. You'll win.
Paleo Burger King Chicken Nuggets
A Paleo twist on Burger King's infamous chicken nuggets- Baked not fried for a much healthier and delicious option- Super simple and a guaranteed hit.
Print
Rate
Ingredients
1

kilogram

chicken breast fillets

chopped into nugget sized chucks

3

large eggs

whisked

1/2

cup

blanched almond meal

1/2

cup

almond flour

1

T

coconut flour

optional- can sub for an extra T of almond meal

1

T

sea salt

1

T

smoked paprika

2

tsp

red pepper flakes

2

tsp

black pepper

1

tsp

sage
Instructions
Preheat the oven to 180 degrees Celsius and line and coat a baking tray with olive or coconut oil/spray and set aside.

In a medium mixing bowl, combine the almond flour, almond meal, coconut flour, sea salt, smoked paprika, red pepper flakes, black pepper and sage. Mix very well and set aside. In a separate bowl, whisk the 3 eggs and set next to the before the spice mixture.

Begin a process of dipping the chicken into the egg mixture, followed by the spice mixture, ensuring the chicken pieces are all fully coated before setting on the baking pan. Repeat the process until all the chicken is used up.

Transfer the tray to the oven and cook for 13-15 minutes, until golden on top, flip and cook for an extra 10 minutes, or until golden and fully cooked through. Serve immediately.
Notes
These are crispy when served fresh. If reheating, it is best to use the oven over the microwave.
I used a combination of almond meal and almond flour for the texture- If you only have one on hand you can use the full cup of that.
Adjust the salt to your taste.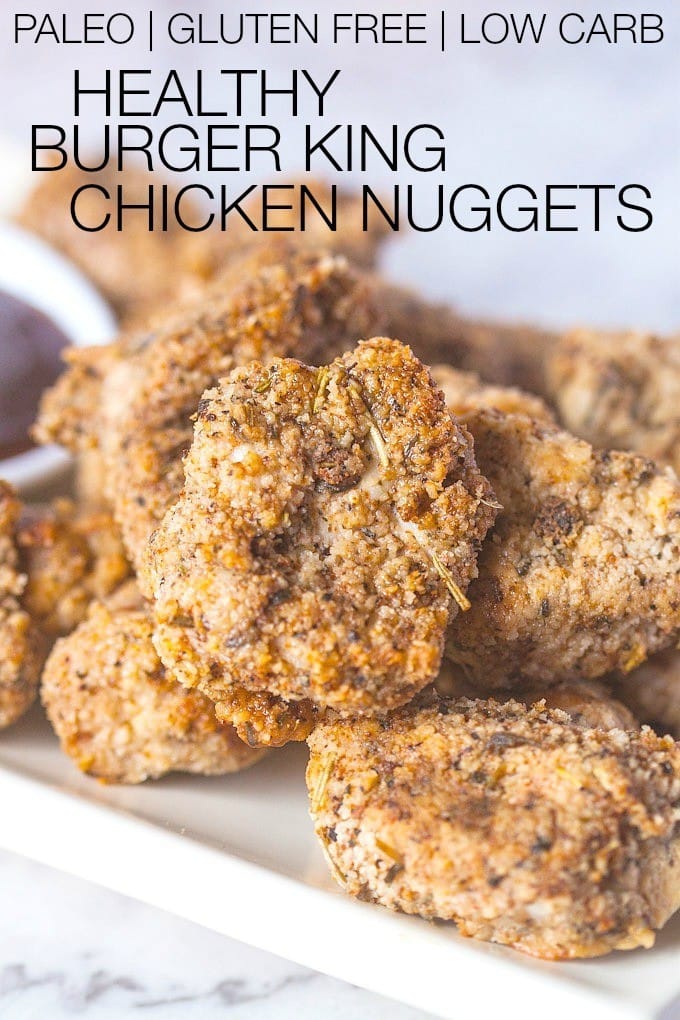 Have you ever played or heard of Street Fighter?
Did you ever play arcade games growing up?
Team McDonalds or Team Burger King?