Hands down, the chewiest granola bars you'll ever make which are healthy and require no baking! Gluten free, chock full of protein and with a vegan version, these are the perfect snacks which take less than 5 minutes to whip up!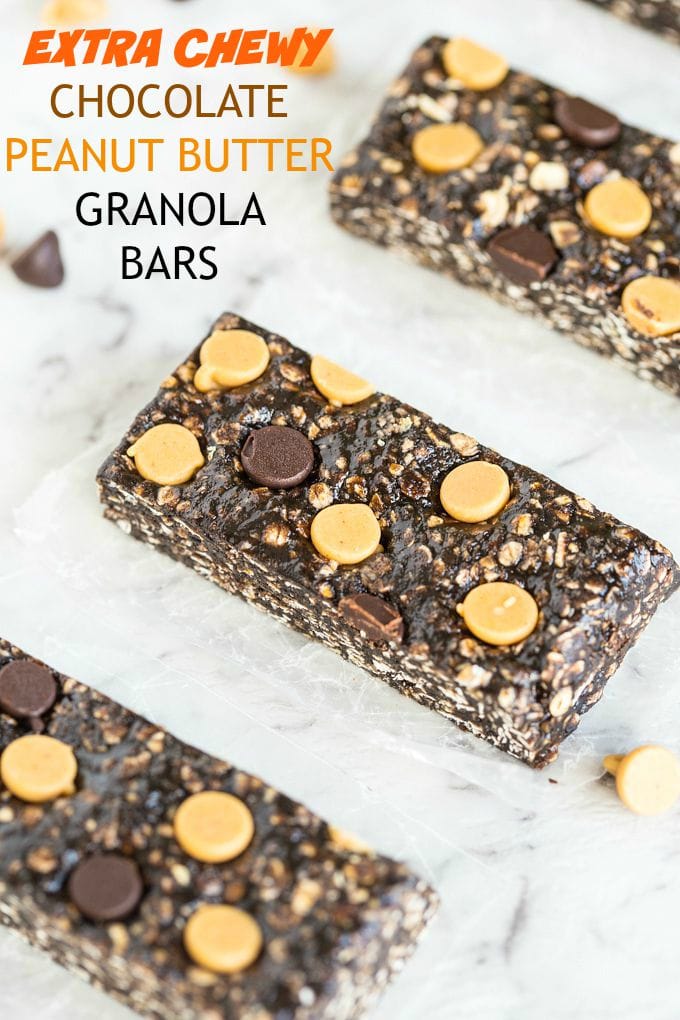 I can't remember losing my first tooth.
I do, however, remember my sister losing her first tooth…..to a granola bar.
I've mentioned on here before, but my family probably kept this one brand of granola bars in business throughout my entire schooling career. My parents would try and be fancy a-la-Iggy Azalea and buy the mixed boxes, even though my sister and I would always fight for the same ones- The double chocolate ones with chocolate chips.
When Niki was six, she had started prep (obligatory first grade of the Australian school system) and I had started the third grade. By this stage, my lunch box had already gone through a plethora of granola bars- Strawberry, chocolate chip, apricot and yogurt covered. With every family sized box of 20, I'd be happy with five of the 20 offerings. Once Niki started school, it was another story. We had to be 'fair' and by 'fair', she was often the one to get the chocolate ones.
Why? Because I had 3 years all to myself to enjoy them.
Right.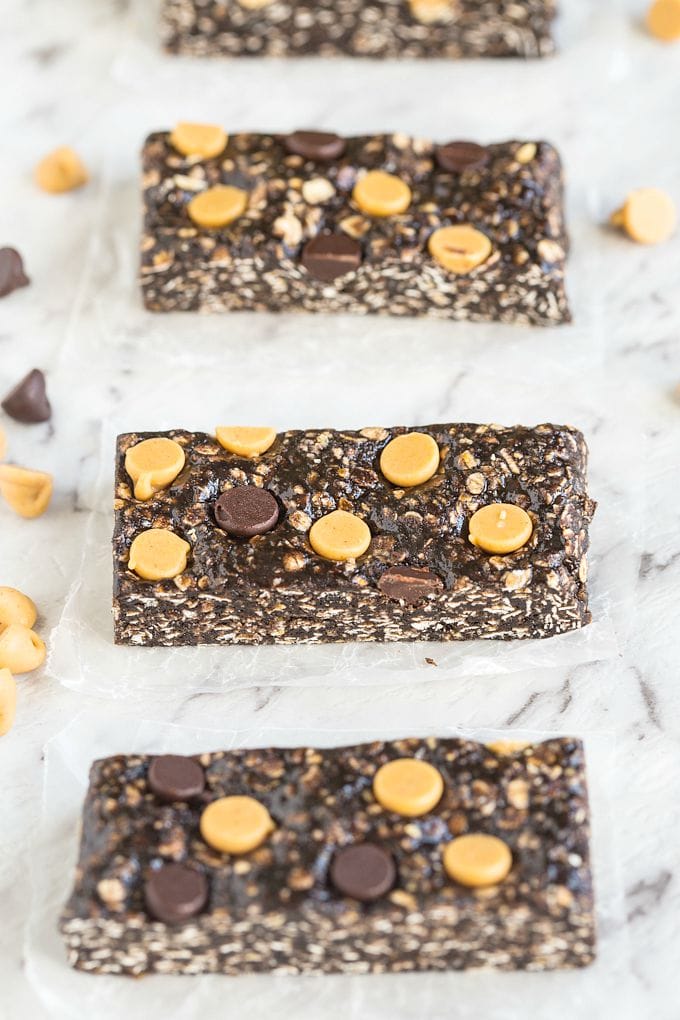 After some moaning and groaning, it finally occurred to my parents to buy the one flavour we liked. At that time, they had released a brand new range of extra crunchy granola bars– All in chocolate chip flavour. They bought a box of these new crunchy ones and sent us off to school with them. I didn't care too much for them- They hurt my teeth and finding chocolate chips throughout it was like finding a gold statue in the Atlantic ocean- Near impossible.
My sister, however, has an irrational fear of them to this day- Her first bite into one of those extra crunchy bars took away her dignity took away her first tooth.
Safe to say, ever since then, extra crunchy granola bars have been banned and we've embraced the normal, chewy kind regardless of flavour- Well, at least for Niki.
I, however, will always favour anything chocolate and add peanut butter into the mix and I'll break Niki's other tooth whip my hair back and forth like Willow Smith in glee.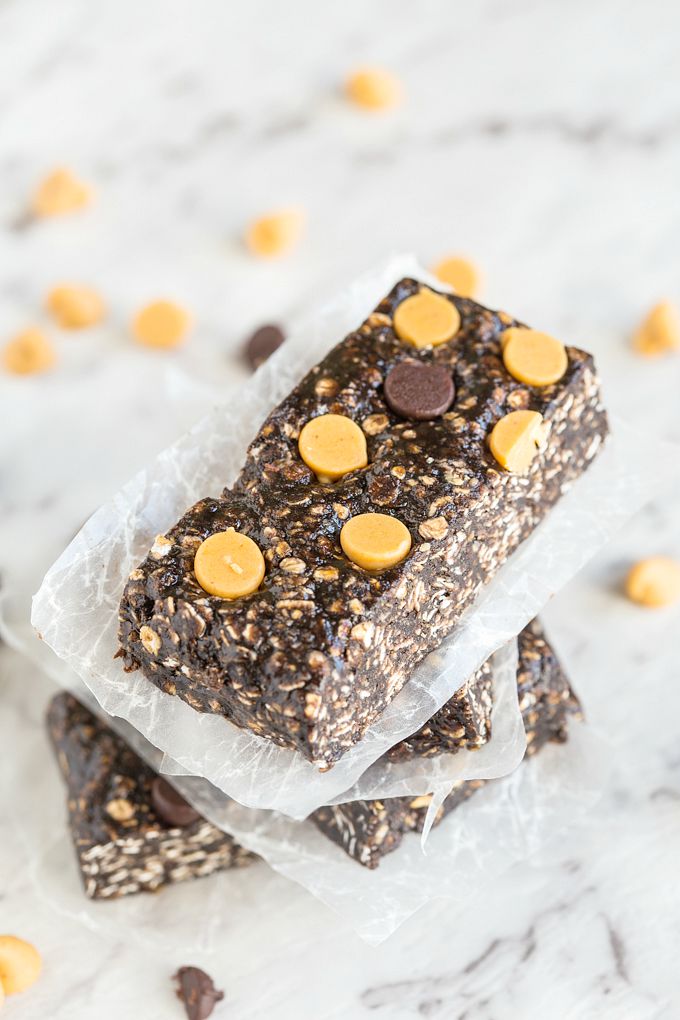 The last time I teamed up with Bowflex to create a recipe for them, you guys LOVED the chocolate and peanut butter combination so of course, I had to pair these two again but in a different style. Having worked successfully with the Bowflex protein range before, I had a good understanding of what proportions of which of their protein powders to use, which resulted in these EXTRA CHEWY chocolate peanut butter granola bars….with a protein boost. I also want to make note that you don't need to be in weight loss mode or body building mode to enjoy The Bowflex protein range- They are a great addition in recipes for all!
As the name suggests, these chocolate peanut butter granola bars are so darn chewy and soft, it's ALMOST like eating a candy bar- Healthy style. They take less than five minutes to whip up and just a tad longer to firm slightly for the ultimate chewy granola bar experience! Naturally gluten free, these healthy granola bars are also packed full of protein and for my vegan friends, you've been covered too!
For those not keen on protein powder, please take note of ways to omit it- Without losing the delicious texture or flavour.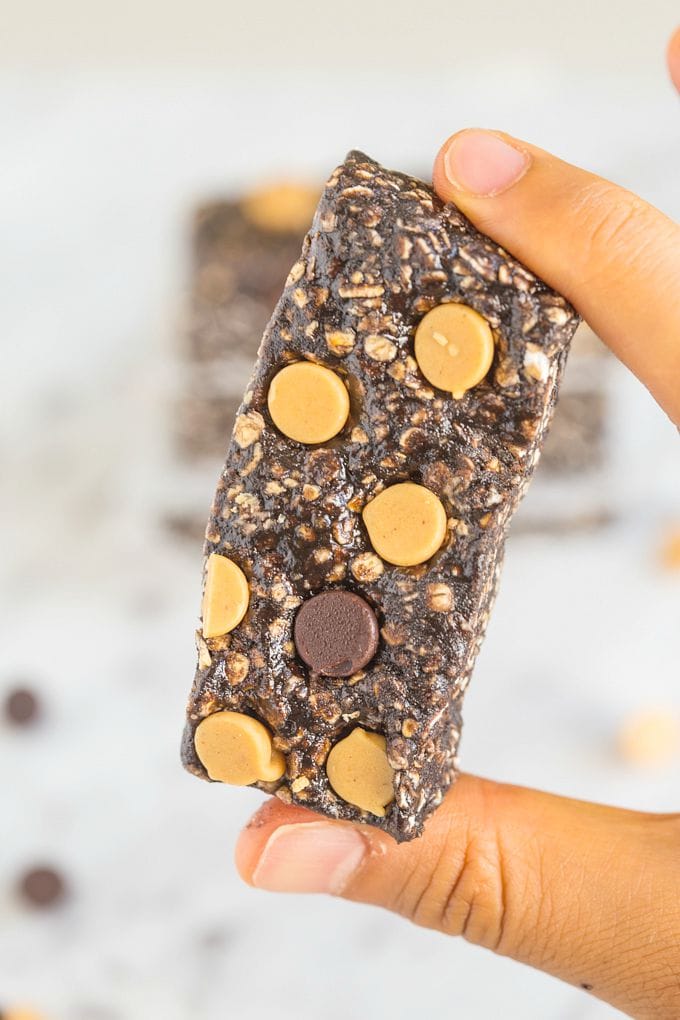 Make these delicious extra chewy chocolate peanut butter granola bars and ALWAYS be team extra chewy. Unless you're the tooth fairy. Then you'd be making bank.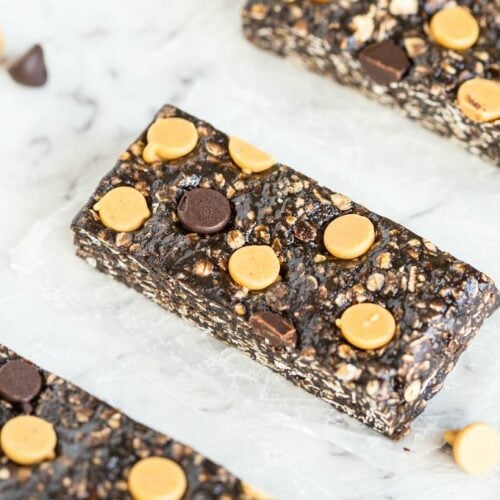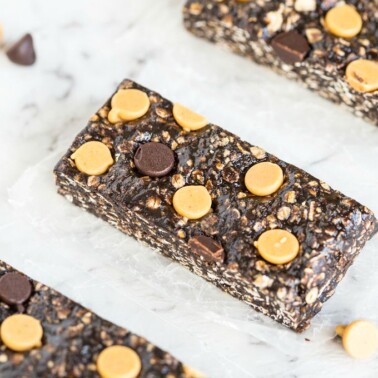 Extra Chewy Chocolate Peanut Butter Granola Bars
Hands down, the chewiest granola bars you'll ever make which are healthy and require no baking! Gluten free, chock full of protein and with a vegan version, these are the perfect snacks which take less than 5 minutes to whip up!
Ingredients
2 1/2

cups

gluten free quick oats

1/2

cup

gluten free oat flour

1/2

cup

coconut flour

1/4

cup

cocoa powder

1

scoop Bowflex Body vanilla shake*

1

packet of Bowflex Body Protein + peanut butter

can sub for 2 T peanut butter or peanut flour

1/2

cup

natural peanut butter

3/4

cup

brown rice syrup

can sub for another sticky sweetener- see notes**

1

tablespoon

+ dairy free milk of choice***

Peanut butter chips

to top (optional)
Instructions
In a large mixing bowl, combine the oats, flour, protein powders and mix well.

In a microwave safe bowl or stovetop, melt the peanut butter with the sticky sweetener until combined.

Pour the wet mixture into the dry and mix until fully incorporated. If mixture is too dry, add dairy free milk, 1 tablespoon at a time until batter is thick.

Line a large baking tray with baking paper and pour mixture into it and press firmly. Top with optional peanut butter chips and refrigerate for at least 30 minutes for optimum bars.
Notes
* For a vegan version, use your favourite vegan protein powder (I recommend a brown rice blend)
** Honey/agave need to be increased by an extra 1/4 cup
*** Depending on the brand of coconut flour and protein you use, you may need more. Adjust accordingly
Bars can be kept at room temperature but also freeze beautifully- Simply thaw and consume.
Want more delicious peanut butter and chocolate pairings? You're covered.
Healthy Peanut Butter Cup Rice Pudding (Gluten Free, Vegan, High Protein)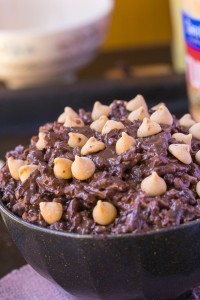 No Bake Peanut Butter Cup Breakfast Cookies (Gluten Free, Vegan, High Protein)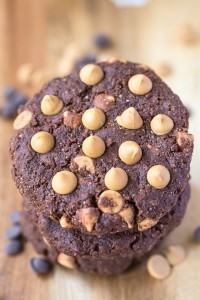 Peanut Butter Protein Packed Oatmeal (Gluten Free, Vegan, High Protein)

Disclosure: This post may contain affiliate links. I may earn a small commission for my endorsement, recommendation, testimonial, and/or link to any products or services from this website.