Keto Shakes are a homemade and healthier version of the popular meal replacement shakes! Quick and easy to prepare, they come in five delicious flavors- Chocolate, vanilla, strawberry, blueberry and cinnamon roll!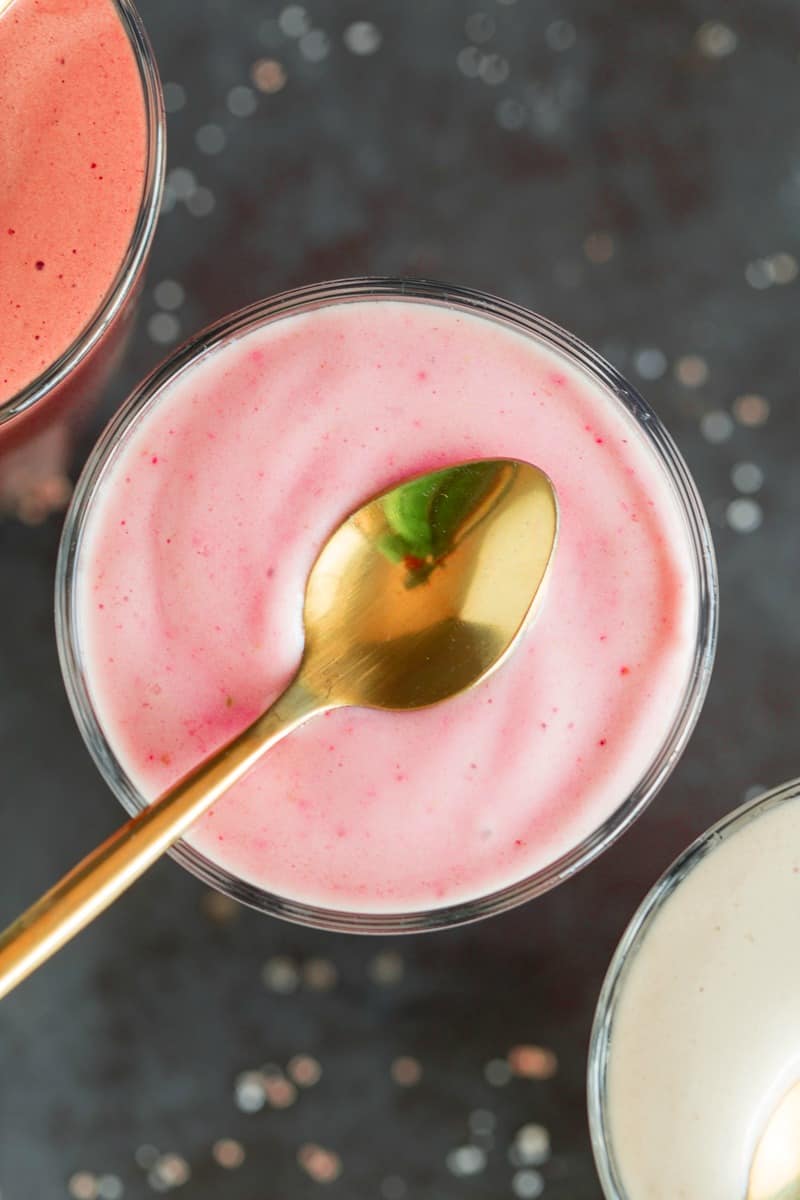 The biggest thing I've missed since going on a low carb diet has been milkshakes. Every week, for over seven years, I'd always swing by McDonald's to grab one of their famous thick shakes.
Now, I'm one to be flexible, and always up for finding keto alternatives. However, my keto peanut butter smoothie was just not cutting it.
When I want a milkshake, I want it to be ultra-thick and creamy, so thick you can balance a spoon on it. Hence, I had to make my own keto shakes recipe!
What are keto shakes?
Mainstream keto shakes are often used as meal replacement shakes, or designed for weight loss. They are often promoted to be consumed in place of breakfast, or as a snack between meals. Some also enjoy them to satisfy their sweet tooth while following a keto diet.
The thing is, these keto friendly shakes are SO expensive, especially if you plan on enjoying them on a regular basis. Luckily, you can easily make your own!
My homemade keto shakes taste like your favorite milkshake, minus all the sugar and carbs., Thick, creamy and satisfying, they can be made with or without protein powder. Ready in just 2 minutes, you've got NO excuses. Bonus? These shakes are 100% dairy free!
You don't just get ONE keto shake recipe, but 5 additional flavors!
Here are the flavors today:
Chocolate
Vanilla
Strawberry
Blueberry
Cinnamon Roll
How to make homemade keto shakes
The Ingredients
Unsweetened almond milk– Or any milk of choice. I enjoy using unsweetened vanilla almond milk.
Cashew Butter OR almond butter– This adds some rich flavor to the milkshakes. Almond butter and cashew butter are both mild tasting, too.
Granulated sweetener of choice– Use your favorite granulated keto sweetener. I used monk fruit, and used 2 tablespoons. Add more as needed.
Ice– The most important ingredient! Crushed ice gives these keto milkshakes the super thick texture, without adding fruit or other thickeners.
The Instructions
Add half the milk to the bottom of a good quality blender. Next, add the almond or cashew butter, ice, and sweetener. Finally, add your flavor variations, before adding the remaining milk and blend until thick and creamy. For a thinner shake, add extra milk.
Flavor Variations
For all the flavor variations, use the 4 base ingredients in the basic keto shake recipe first. Then, add the extra ingredients to change up the flavors.
You'll notice many of them have the option to include protein powder, but that is simply optional. If you do choose to make a keto protein shake version, you'll find your shake to be even thicker!
Chocolate Keto Shake
Basic keto shake base
2 tablespoons cocoa powder
1/4 avocado (optional)
1/4 cup chocolate protein powder (optional)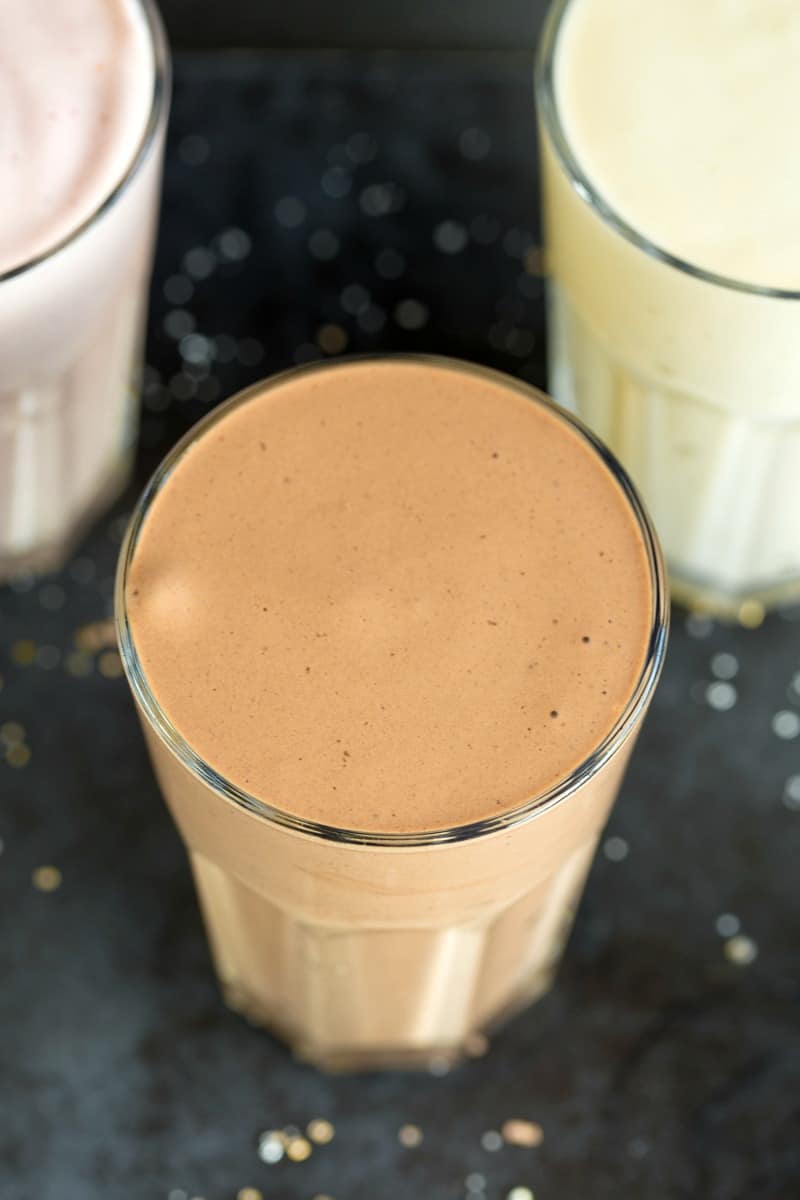 Vanilla Keto Shake
Basic keto shake base
1 teaspoon vanilla extract
1/4 cup frozen cauliflower or cauliflower rice (promise you WON'T taste it!)
1/4 cup vanilla protein powder (optional)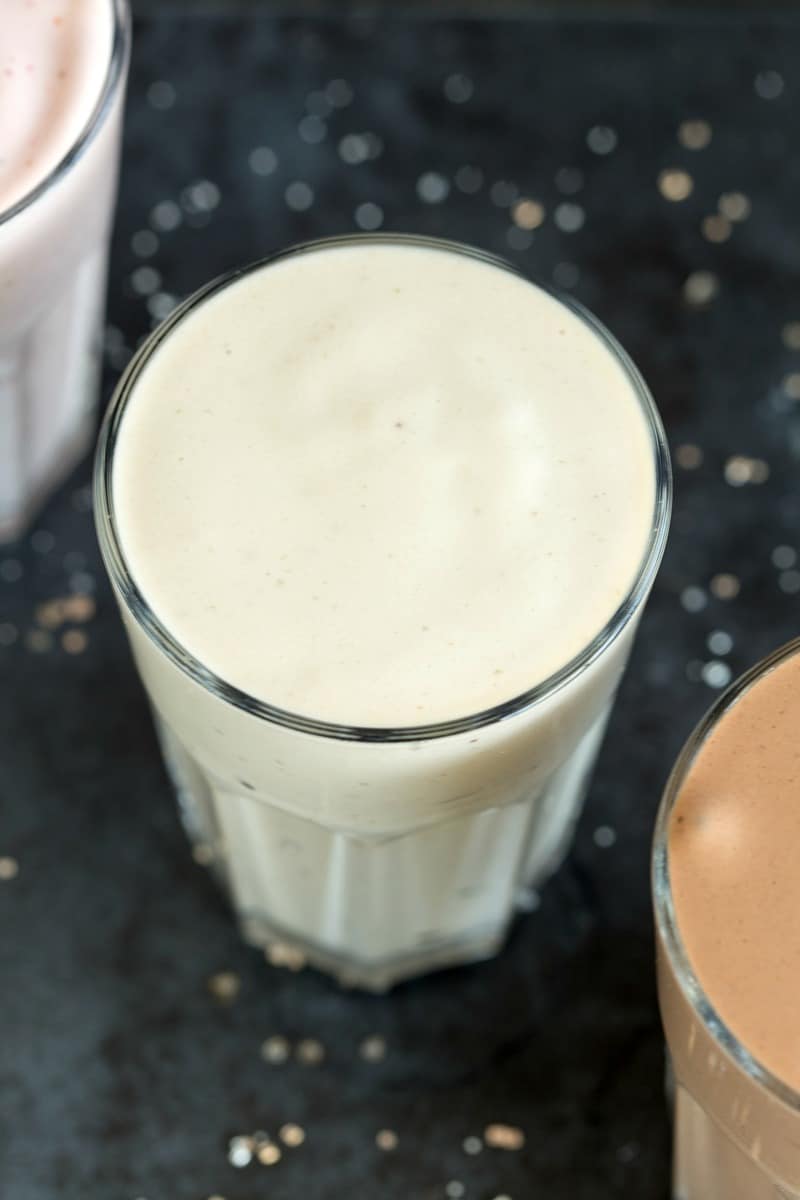 Strawberry Keto Shake
Basic keto shake base
1 teaspoon vanilla extract
1/4 cup frozen strawberries
1/4 cup vanilla protein powder (optional)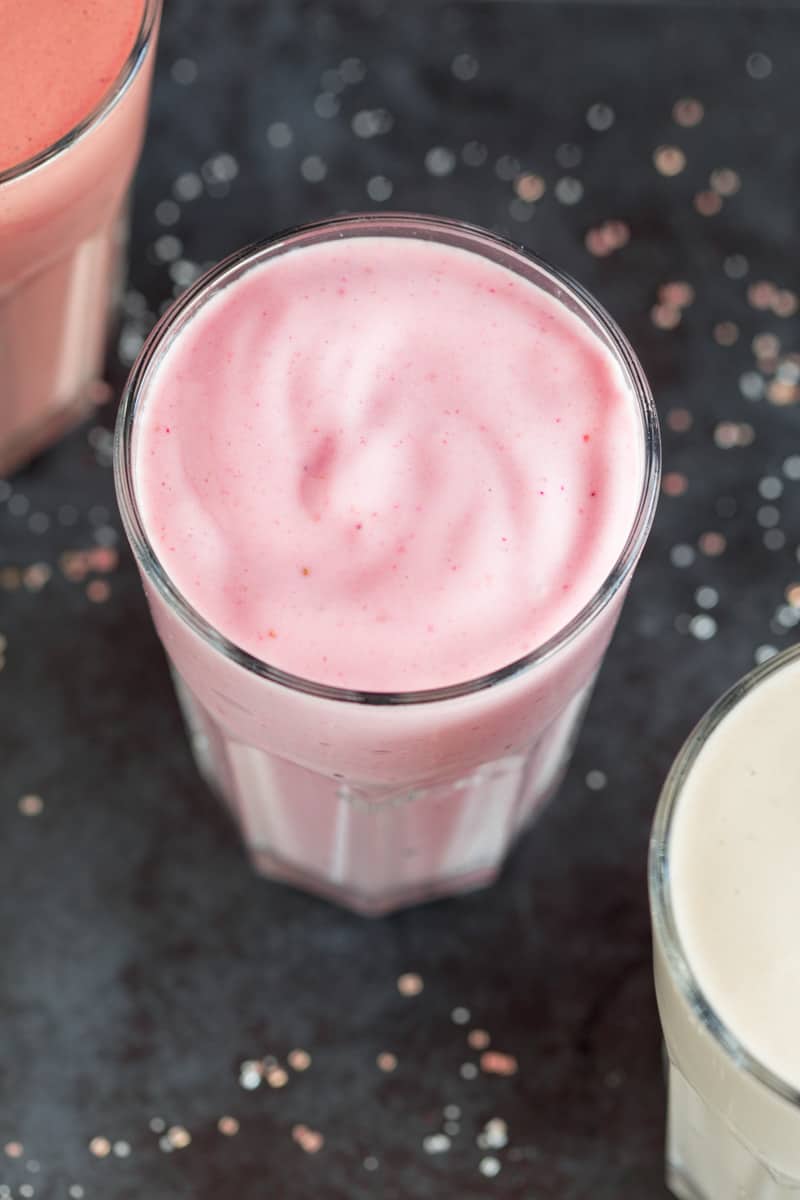 Blueberry Keto Shake
Basic keto shake base
1 teaspoon vanilla extract
1/4 cup frozen strawberries
1/4 cup vanilla protein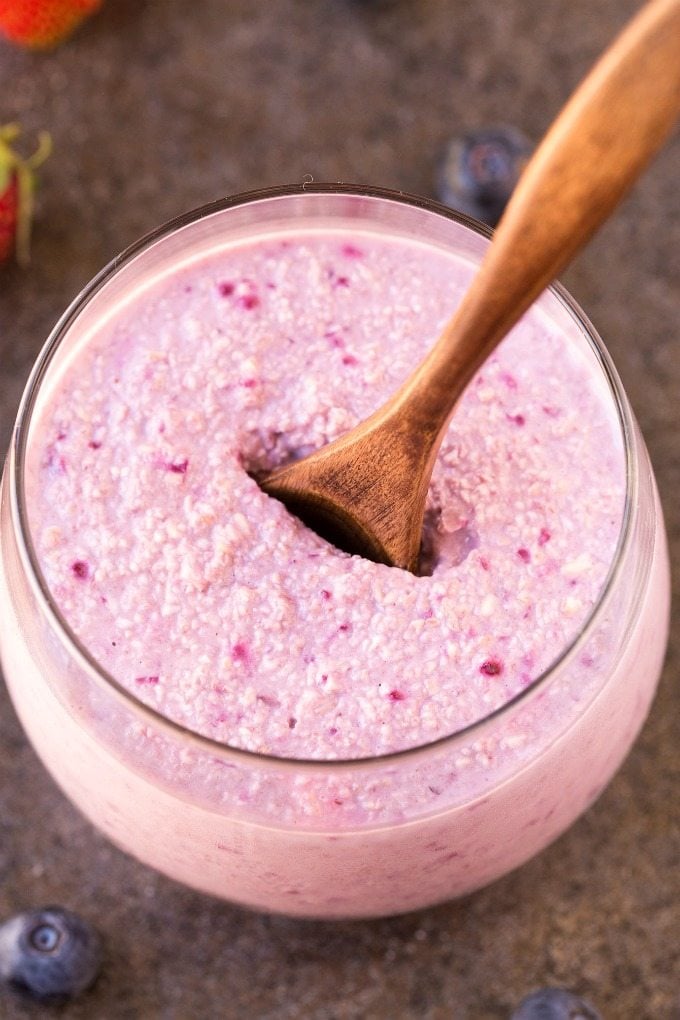 Cinnamon Roll Keto Shake
Basic Keto shake base
1 teaspoon vanilla extract
1 tablespoon cinnamon
1/4 cup frozen cauliflower or cauliflower rice
1/4 cup vanilla protein powder (optional)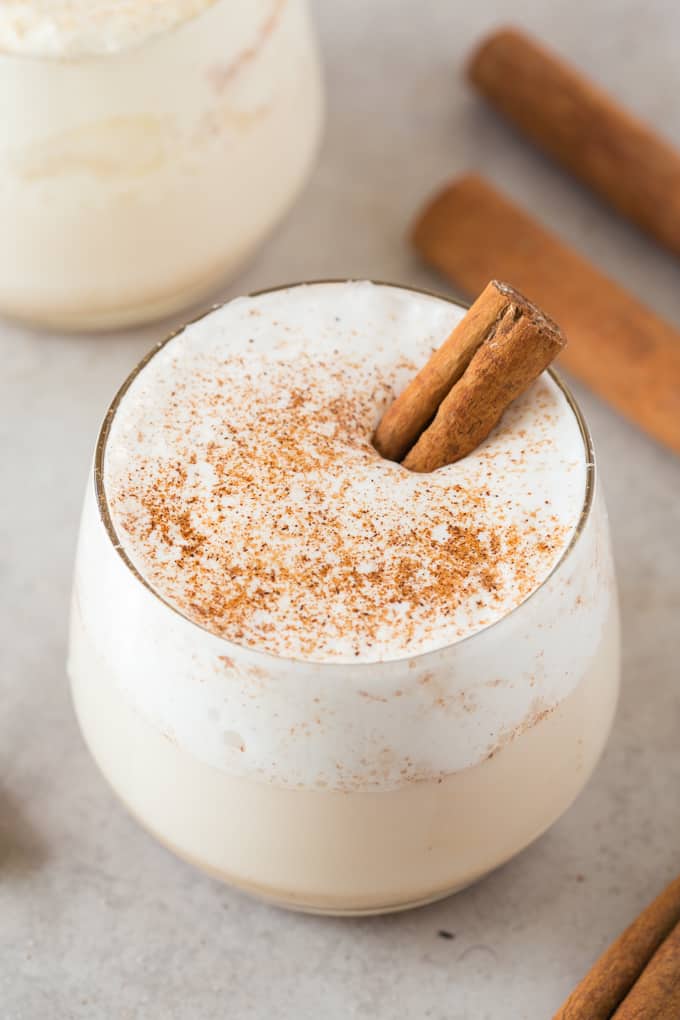 Are protein shakes keto?
If you follow my homemade shakes recipe, they are 100% keto and low carb. Saying that store bought or commercial protein shakes aren't necessarily keto. Just because they are high in protein, does not mean they are also low carb.
Be sure to read the labels correctly, and choose protein shakes or protein powder that have less than 1 gram of carbs per serve.
Tips for perfect keto shakes
The amount of milk suggested is simply an estimate, and yields a thick and creamy texture. For a thinner texture, you can add more milk.
To bulk up these shakes, you can add some frozen zucchini or frozen cauliflower to it. The cauliflower is already included in the vanilla and strawberry flavors, but you can also add it to all of them. Again, the amount is a recommendation, you can add more if you'd prefer.
If you choose to enjoy a shake as a meal replacement, feel free to add extra almond butter or cashew butter.
If you have a nut allergy, you can replace the almond or cashew butter with either sunflower seed butter or tahini.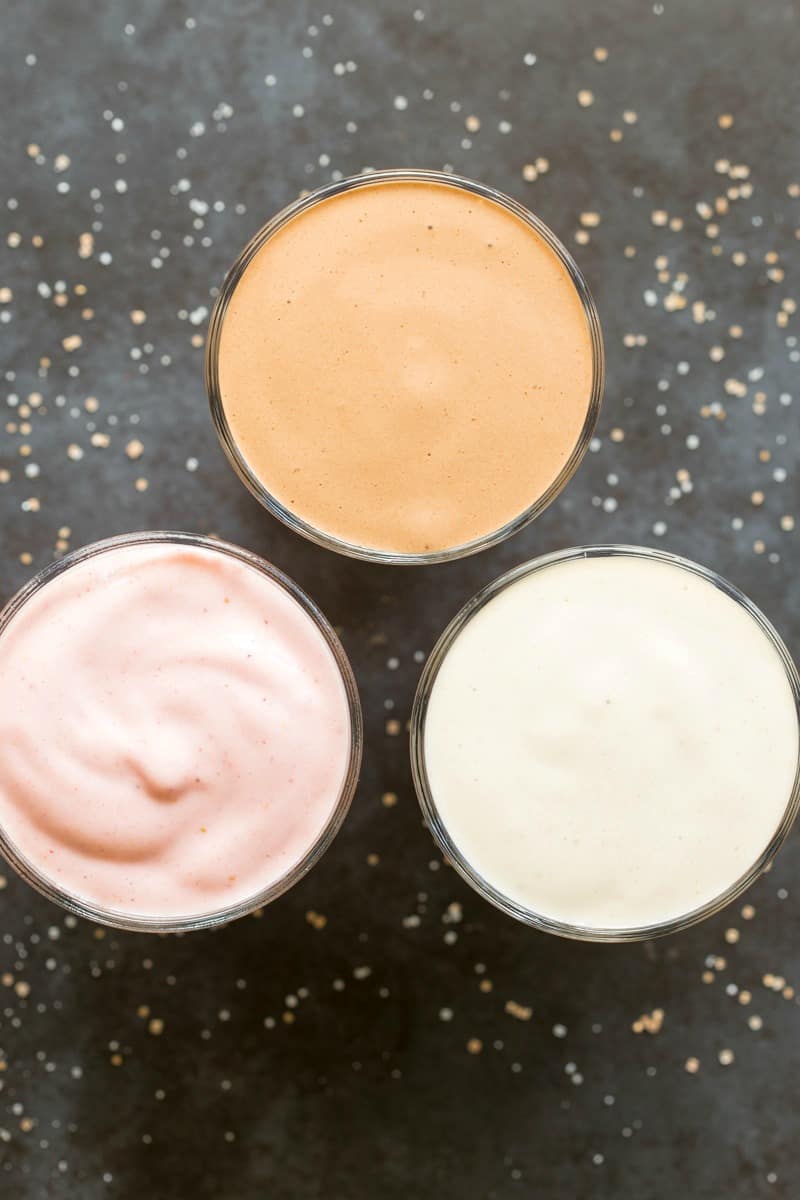 More easy keto snacks you'll enjoy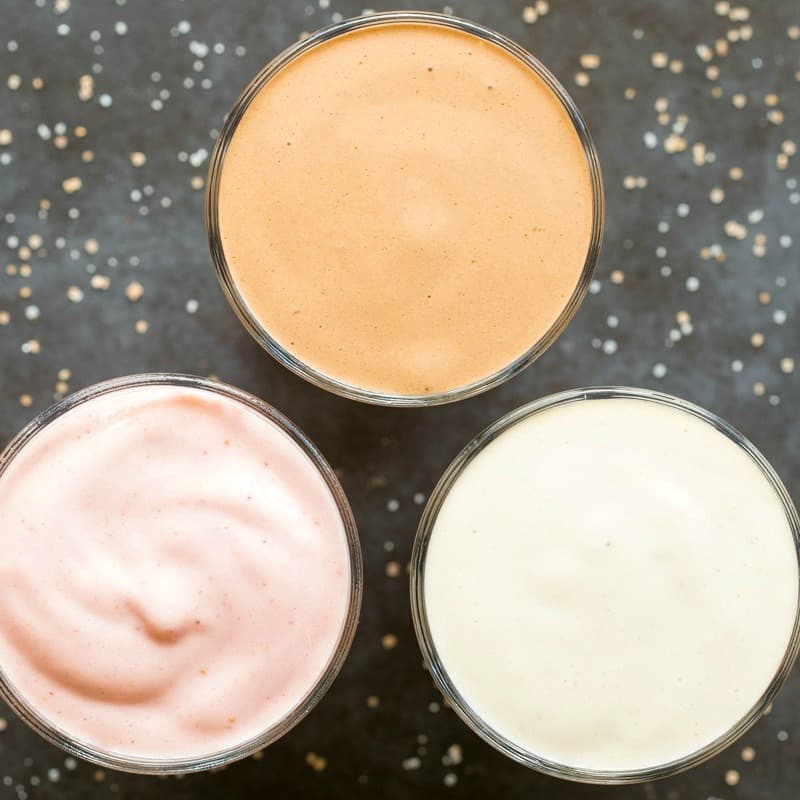 Keto Shakes (5 flavors!)
Learn how to make homemade keto shakes, better than keto meal replacement shakes! Packed with protein and made without dairy or sugar, they taste like milkshakes!
Ingredients
Instructions
In a high speed blender, add half your milk. Add your almond butter (or another nut/seed butter), granulated sweetener and ice. Add your flavor mix-ins and pour the remaining milk over the top.

Blend your shake until thick and creamy. For a thinner consistency, add more milk.
Notes
Nutritional information is for the keto shake base. It will differ based on which flavor you choose.
* You can use any nut or seed butter, e.g. cashew butter or sunflower seed butter.
Nutrition
Serving:
1
Shake
Calories:
148
kcal
Carbohydrates:
6
g
Protein:
4
g
Fat:
10
g
Sodium:
1
mg
Potassium:
120
mg
Fiber:
3
g
Calcium:
56
mg
Iron:
1
mg
NET CARBS:
3
g
Disclosure: This post may contain affiliate links. I may earn a small commission for my endorsement, recommendation, testimonial, and/or link to any products or services from this website.