Healthy Carrot Cake Truffles
These healthy Carrot Cake Truffles are SO simple to whip up and you'd never tell they were nutritious! High in protein, very low in sugar and naturally gluten free and a vegan option, these are the perfect snack or pre/post workout treat!

I have issues…with wasting food.
I think it stems from growing up being part of the 'Clean Plate club.' Growing up, it was instilled in my to always finish everything on my plate. Not just that, but any excess leftovers would be refrigerated for later consumption.
1/4 cup of rice leftover from dinner? Refrigerated
2 scoops of salad leftover from making sandwiches? Refrigerated
Half a slow cooker of Vegan chili? Freeze it!
Half a chicken breast from grilling? Tomorrow's sandwich done
Case in point, regardless of what food or what quantity was leftover, it would not go to waste. Just before I left to America, I had an intense craving for carrot cake- so whipped up a batch of my healthy carrot cake. As with most of my cravings, after a few slices, they swiftly subsided. I had intensions to freeze the remaining half a loaf but my freezer was already accomodating no bake kettle corn bars, s'mores protein cookies and some frozen copycat Lindt truffles. That is just the sweet stuff- pretty sure there is half a tonne of slow roasted Persian chicken in there too.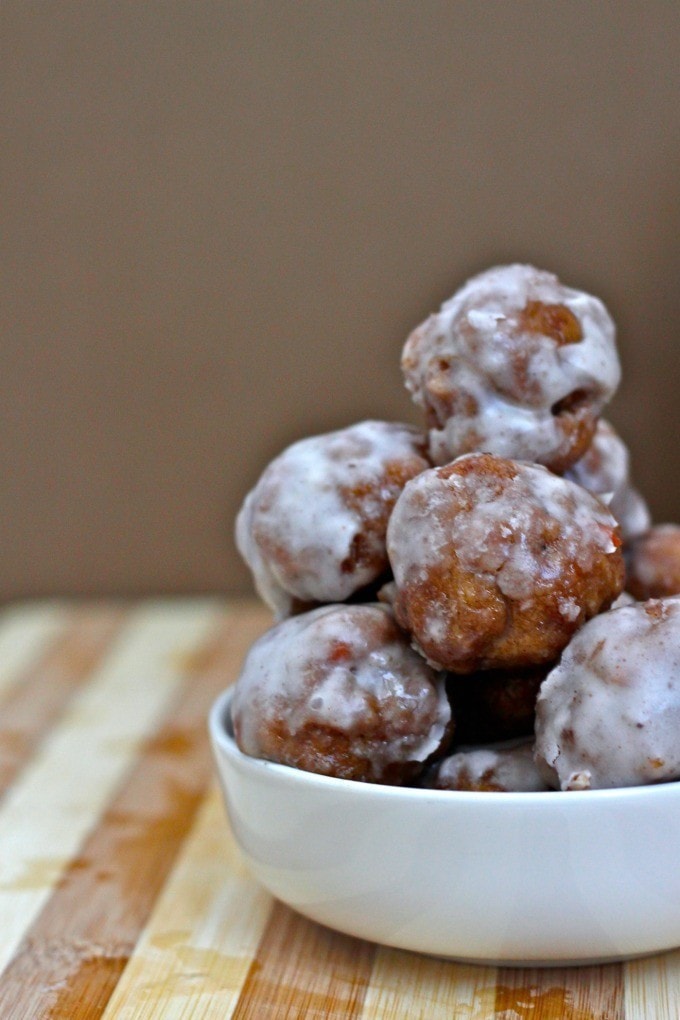 The next option was the fridge and well, while it was much more spacey than it's cooler counterpart, it was still pretty packed. Sitting slyly in the top shelf was the leftover icing from my copycat kind bars.
Confession- for three days straight, I ate that icing on toast. I even verbally admitted it to Meghan in Toronto. She was proud. As with the carrot cake scenario, I soon got over that. I had a couple of days at work before I had to fly out and I was hit with an idea. Why not combine try to combine the two?
I've toyed with the idea of making a carrot cake style energy bite but decided to do one better (read: be incredibly lazy) and grind up the carrot cake and then cover it in the frosting. Genius right?
Wrong.
I don't know what made me think that crumbled carrot cake would maintain form. It doesn't. It just sits as crumbled carrot cake.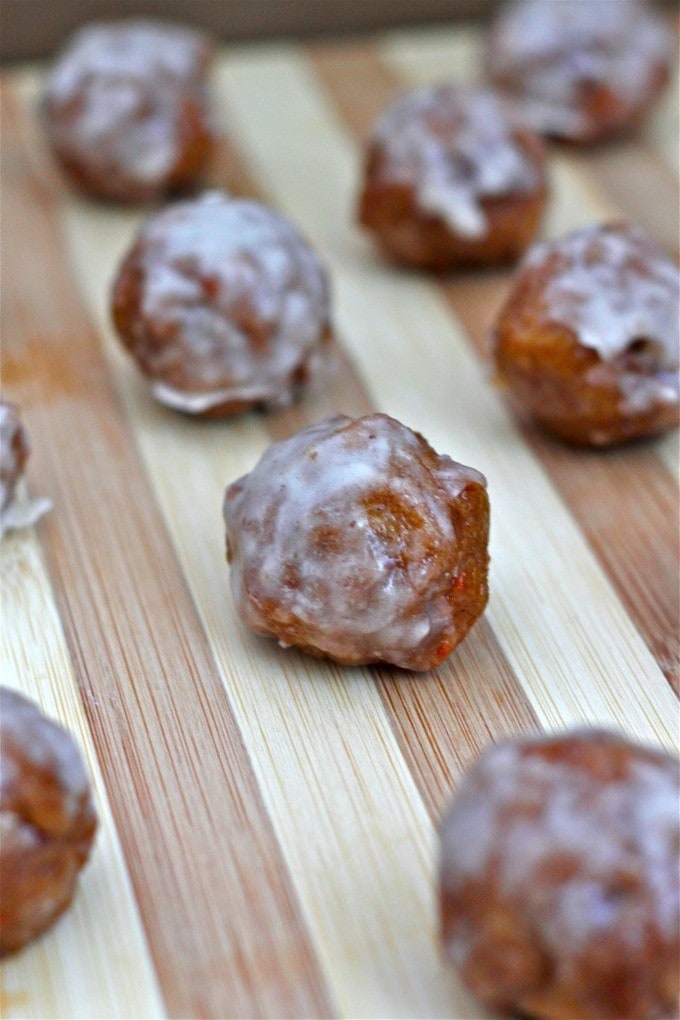 I initially thought to just add the frosting to it but then thought that would result in really ugly looking truffles. I needed the icing for glazing (and aesthetic) purposes. Then the wheels turned (because clearly, it had frozen in motion beforehand). When i first posted the carrot cake recipe, I mentioned how it didn't need the cream cheese frosting because it tasted pretty darn epic (and I had also forgotten it). BOOM. There was my answer. Use cream cheese as the binder.
Crumbled carrot cake + 125 grams of cream cheese + leftover frosting = carrot cake truffles. HEALTHY carrot cake truffles.
Food wastage? Nope.
Enjoy.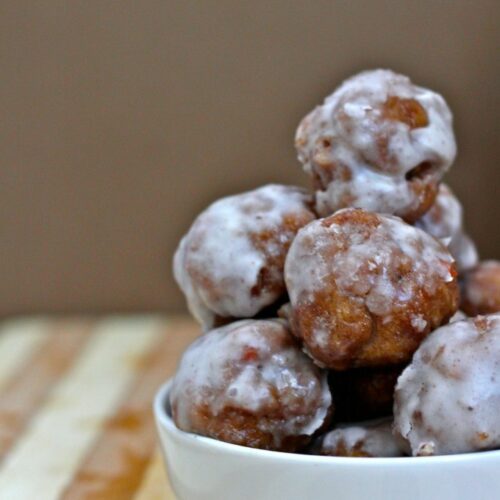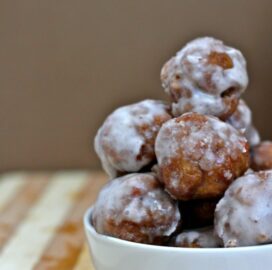 Healthy Carrot Cake Truffles
A delicious, gluten free carrot cake truffle recipe using leftovers!
Print
Rate
Ingredients
1/2

Healthy Carrot Cake

crumbled

1/2

tub dairy free cream cheese

125 grams*

Greek yogurt icing**
Instructions
Line 2 large plates with baking paper and set aside

In a large mixing bowl, combine the crumbled carrot cake and the cream cheese and mix until fully incorporated.

Form into small, golf sized balls and using two forks, dip each truffle in the Greek yogurt icing to coat completely then set aside on the lined plates.

Refrigerate for an hour or overnight until it sets.
Notes
* For a vegan/dairy free option, I've used Daiya cream cheese style spread
** For a vegan/dairy free option, I've used Greek cultured yogurt by So Delicious
Carrot cake is based off my Healthy Carrot Cake recipe.
Greek yogurt icing is based off the icing used in my Copycat KIND bars.
Adapted from Healthy Carrot Cake and Copycat KIND Bars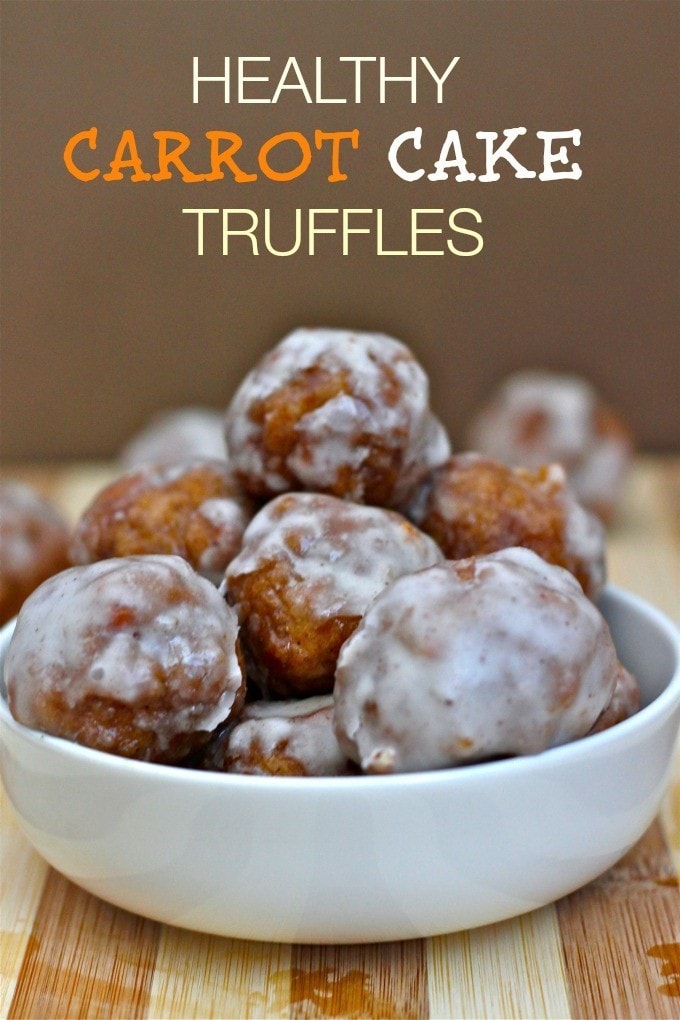 What did your family do with leftovers growing up? (I know many of my friends would have the 'give it to your father' tactic!)
Are you a member of the clean plate club?