Healthy No Bake Nutella Breakfast Brownies
These healthy no bake Nutella breakfast brownies are an easy, no-cook recipe which tastes like dessert! Packed with protein, fiber and completely refined sugar free, it's naturally gluten free, paleo, vegan, grain free and dairy free!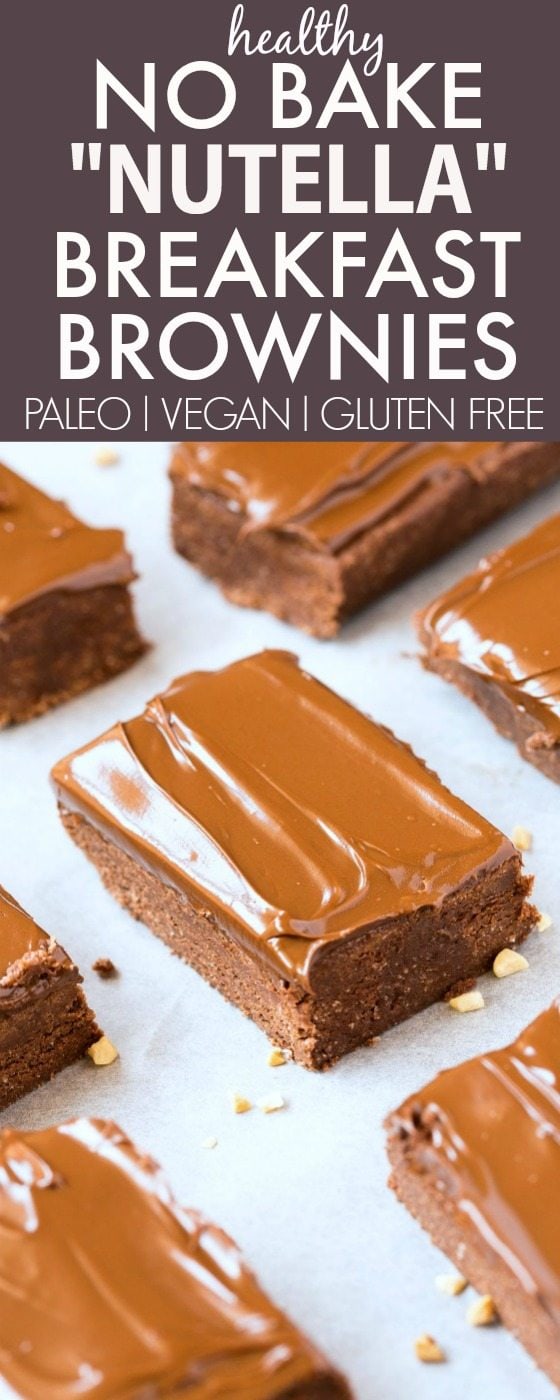 I think there must be an individualized portion of the Whole 30 program. For some, they may have intense cravings for ice cream. For others, it might be an intense craving for french fries dipped in ketchup. For me? If this breakfast pizza and these no bake breakfast bites is the evidence needed, it's Nutella.
Well, homemade "Nutella."
I was planning on saving these healthy no bake "Nutella" breakfast brownies for NEXT week, but my (un)wholesome 30 brain had other ideas.
I don't know whether to brag or cry a river like Justin Timberlake, but I think I'm single-handedly keeping the hazelnut business going strong. Like making fruit juice, making nut butter has that stupid disappointing quality- For the amount you blend, you are left with a pitiful portion.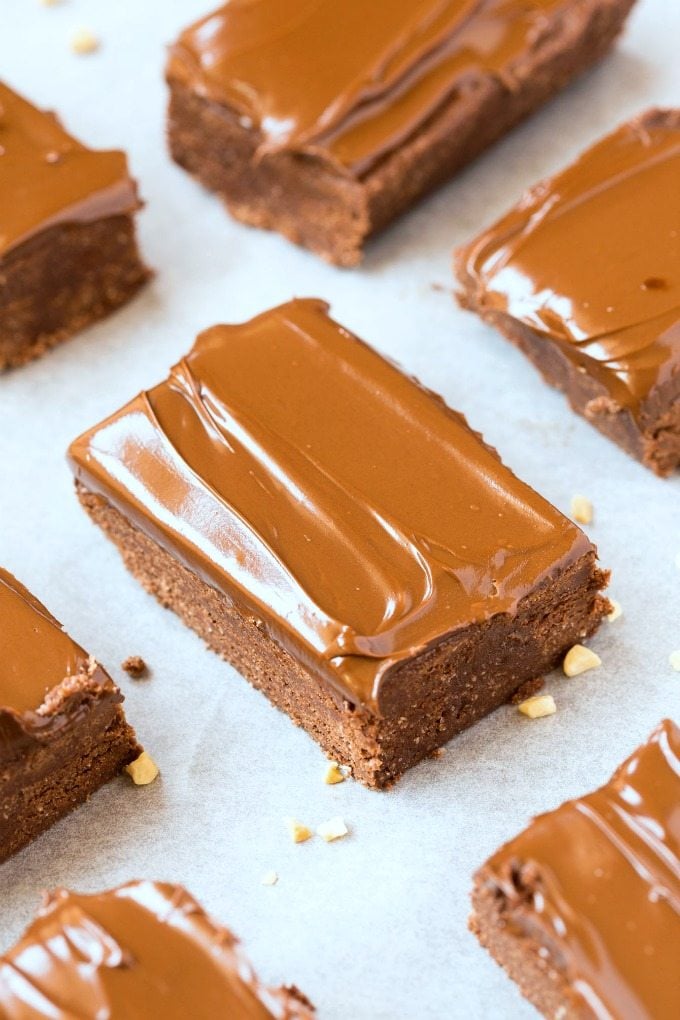 Actually, I would like to get on my non-existent soap box and complain for a hot minute.
Several years ago, I went through this freshly squeezed juice phase. Every morning, I'd fork over a ridiculous amount of money for a large juice. One of the juices I used to order claimed to be mixed berries, carrots and celery, but I think stating berries as part of their ingredient list may be a little generous. I never once tasted a berry, and I think the heinous green/orange color should have been a dead giveaway.
ANYWAY.
After realizing the juice was full of lies, I switched to ordering the apple and mixed berry one, which, once again tasted like lies (it was always green….), but at least I had no urge to heat it up and add noodles to it. Eventually, I invested in a juicer, thinking I would be laughing at the juice bar, while I sipped my homemade CHEAP AND BERRY SPIKED juice, whilst sitting in my emperor chair, with people fanning me with palm leaves.
No.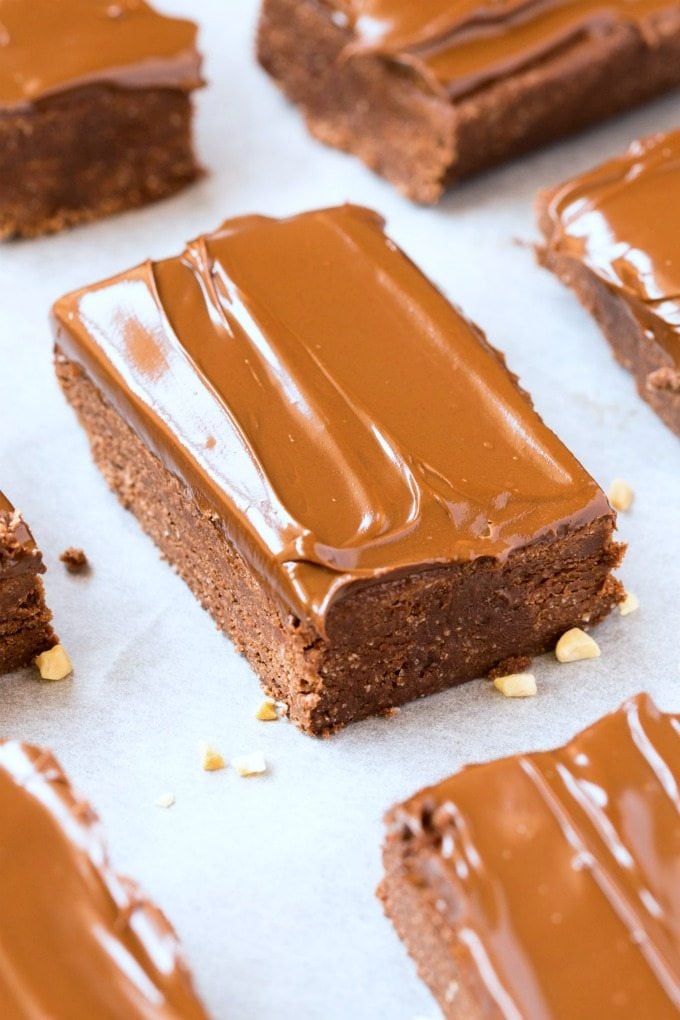 Oh my word, the stupid juice maker was like the cookie monster on a cleanse.
I kept throwing fruit in, and drips were coming out of the tip. For every 2 apples, I'd get a tablespoon. For every two oranges, I'd get a tablespoon. For an entire pint of blueberries, I'd get the middle finger visions of a Cheshire cat grinning at me. Safe to say, my "genius money-saving idea" turned out to be the complete opposite- Each of my homemade juices was probably the equivalent of a Gucci coat….button. Let's not get carried away here.
That felt good to get off my bench press enhanced chest.
Anyway.
Unlike juices, making homemade Nutella out of hazelnuts is something I would and do willingly invest in. I can make it sweet like the traditional spread (by simply adding either some pure maple syrup or monk fruit sweetener) or leaving it dark, rich and nutty (by adding good quality cocoa powder and a dash of coconut oil to get things smooth and creamy). Regardless of which version, you opt for, it is the perfect addition to these brownies which require no baking and are designed for breakfast!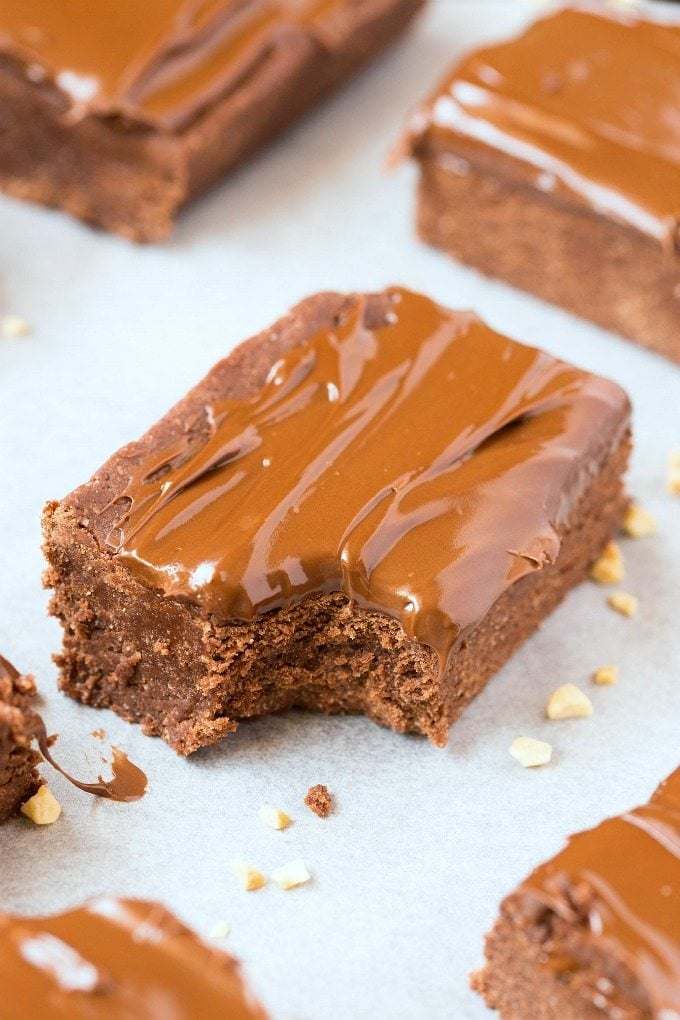 These healthy no bake "Nutella" Breakfast Brownies are made up of a chocolate base, with a smooth and creamy frosting with several options! Unlike traditional 'no bake' brownies, these don't need a myriad of dried fruits or dates to maintain a fudgy texture. Instead, it's made up of coconut flour, homemade "nutella" (or if you like, you can use this packaged version or another nut butter of choice- This almond butter or this cashew butter are great alternatives) and either brown rice syrup (not paleo friendly) or agave syrup. The base is thick, chewy and super fudgy, it's good enough to enjoy on its own. However, the icing on the cake is literally just that- The frosting! the frosting is thick, creamy and smooth, it's literally like eating dessert for breakfast!
Just a quick note on the frosting options (besides the one listed in the recipe itself).
For those who want a protein packed frosting (along with the protein IN the chocolate fudge base), that option is possible for you! You mix two scoops of chocolate protein powder (I prefer this vegan brown rice protein powder, this casein protein powder or this paleo friendly protein powder) with some of the homemade Nutella and finish it off with some liquid to thin out (I prefer using almond milk). If your protein powder isn't sweet enough, add a tablespoon or two of your favorite granulated sweetener of choice.
Alternatively, you can simply spread the whole thing with homemade "Nutella"- I won't judge and in fact, will start a Mexican wave if you do!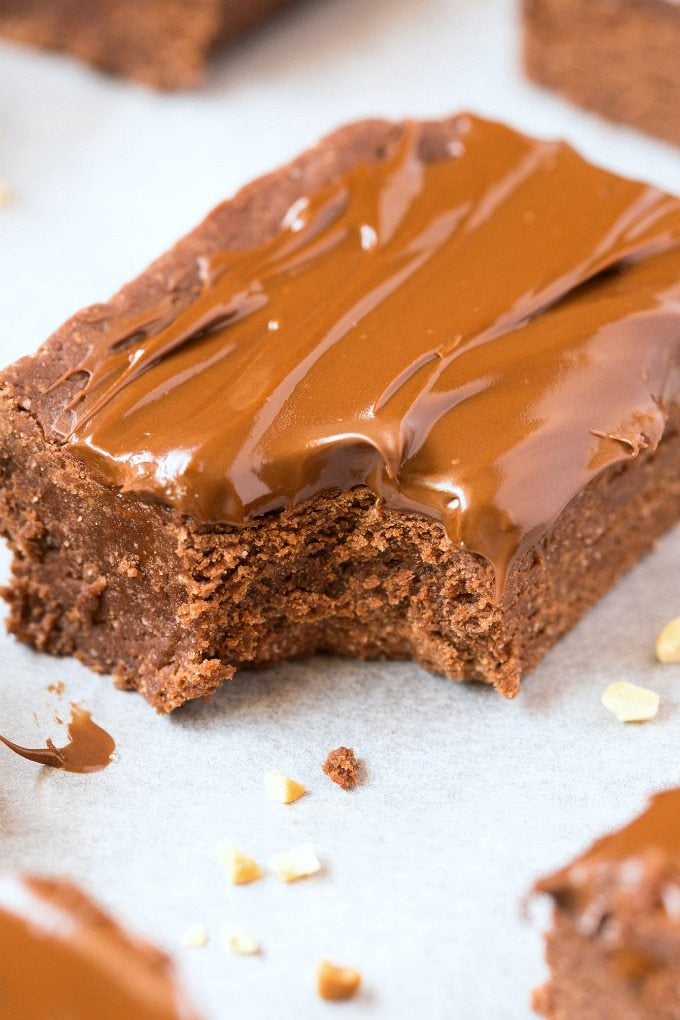 HACK! For those with nut allergies, this can easily be modified! I would recommend using sweetened sunflower seed butter. Soy nut butter would also work, and they have a chocolate version too!
Go on, the phone is ringing. It's breakfast. Asking you to make this.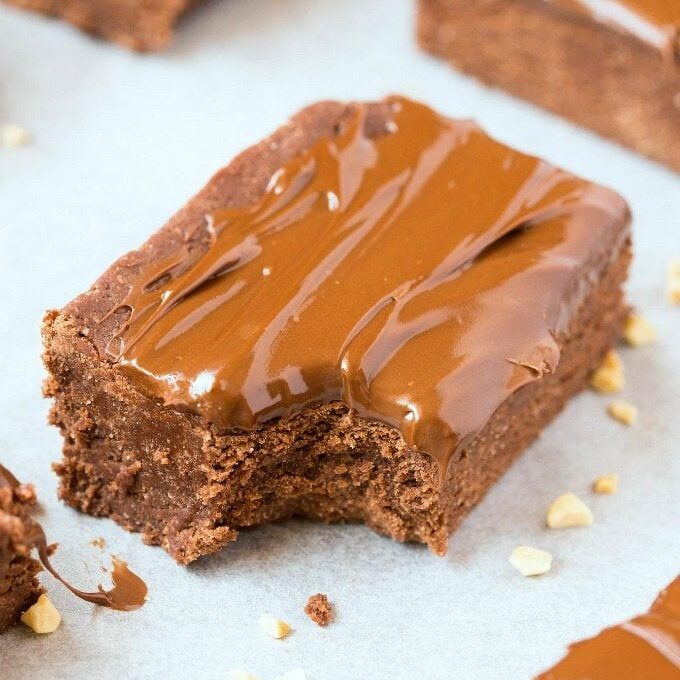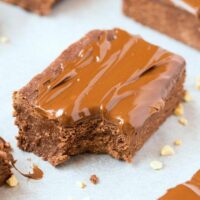 Healthy No Bake Nutella Breakfast Brownies
These healthy no bake Nutella breakfast brownies are an easy, no-cook recipe which tastes like dessert! Packed with protein, fiber and completely refined sugar free, it's naturally gluten free, paleo, vegan, grain free and dairy free!
Print
Rate
Instructions
Line an 8 x 8 inch baking dish with baking paper and set aside.

In a large mixing bowl, add your coconut flour, cocoa powder, and protein powder and set aside.

In a small mixing bowl, whisk your "nutella" with brown rice syrup until combined.

Add the wet mixture to the dry mixture and mix until fully incorporated. Stir through the mashed banana/pumpkin until fully incorporated and

batter

is smooth. If the

batter

is too thick, add a tablespoon or more of milk of choice until a very thick batter is formed. If

batter

is too thin, add a dash more coconut flour.




Pour batter into the lined baking dish and refrigerate for at least 30 minutes to firm up. While no bake brownies are firming up, make your frosting and enjoy.

To make the frosting, combine all the ingredients in a bowl and mix until fully combined and thick.
Notes
* You can omit, but you'll likely need to add a little more flour to firm up.
** Can substitute for any nut or seed butter of choice
*** Substitute for agave for paleo friendly option. Maple syrup works well too.
**** Can substitute for mashed sweet potato
***** You may need less/more- Depending on the brand of protein powder and/or coconut flour.
No Bake Brownies need to be kept refrigerated for the best texture. They are also freezer friendly.
Key Recipe Equipment and Ingredients
Nutrition
Serving:
1
brownie
|
Calories:
196
kcal
|
Carbohydrates:
8
g
|
Protein:
14
g
|
Fat:
15
g
|
Sodium:
21
mg
|
Potassium:
247
mg
|
Fiber:
6
g
|
Vitamin A:
2118
IU
|
Vitamin C:
1
mg
|
Calcium:
53
mg
|
Iron:
2
mg
|
NET CARBS:
2
g
In the mood for chocolate for breakfast? Gotcha covered!
Healthy Chocolate Cake Oatmeal
Healthy Layered Chocolate Raspberry Smoothie
Healthy No Bake Breakfast Brookies
Healthy 1 Minute Low Carb Hot Chocolate Mug Cake

Do you use a juicer and/or buy juice regularly?
What has made your breakfast menu lately?
The Big Man's World is a participant in the Amazon Services LLC Associates Program, an affiliate advertising program. This means that if you click and make a purchase, TBMW receives a small commission, at no cost to you. Cheers, hugs, and handshakes for supporting TBMW!