These healthy no bake white chocolate raspberry protein bars are sweet, tart, soft and chewy and the perfect snack to keep you satisfied between meals! Packed full of protein and naturally sweetened, these snack bars are gluten free, vegan, dairy free and paleo friendly!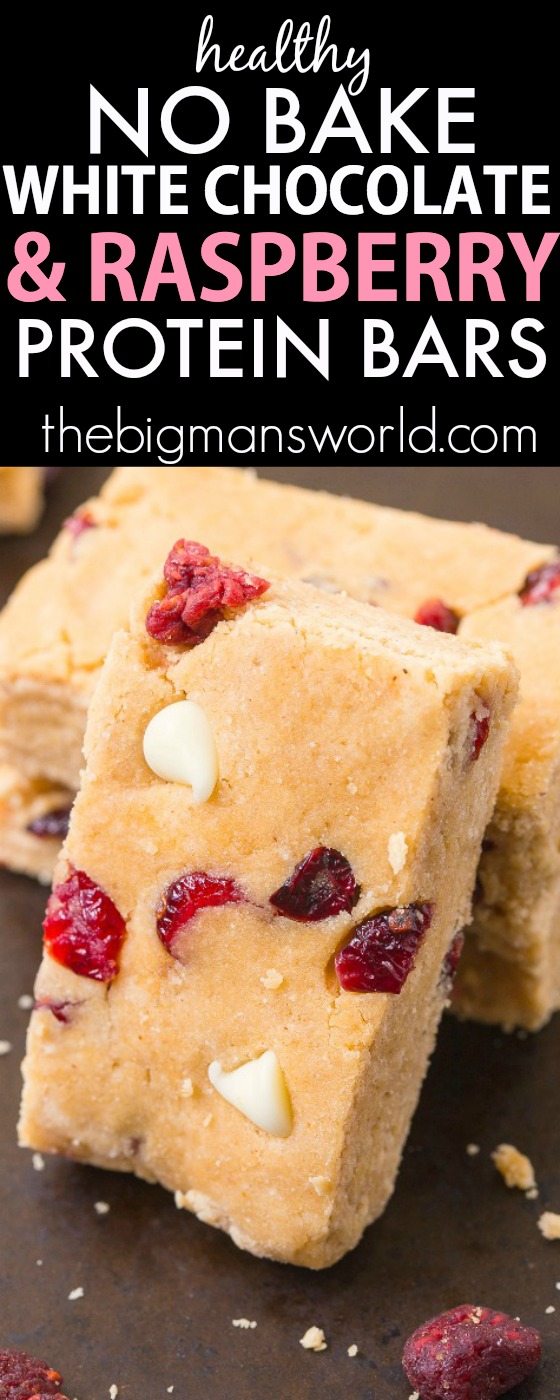 "These aren't sour enough. What is wrong with you?"

MY OTHER RECIPES
"Excuse me? What are you on about AGAIN?"
"Well, when I eat something paired with white chocolate, I expect it to be tart or sour, to balance it out. Duh!"
"There's raspberries in there."
"These are dried raspberries and are too sweet. You should have tested each one before you put them in the cookies."
"Like each individual dried raspberry?"
"Yes."
"You have issues. Anyway, you make no sense. There's half a batch missing. I certainly didn't eat them."
"Oh I did. I just ate them with lemon tea, heavy on the lemon juice to balance it out. See what you make me do?"
***
Once again, my sister's logic trumps us all.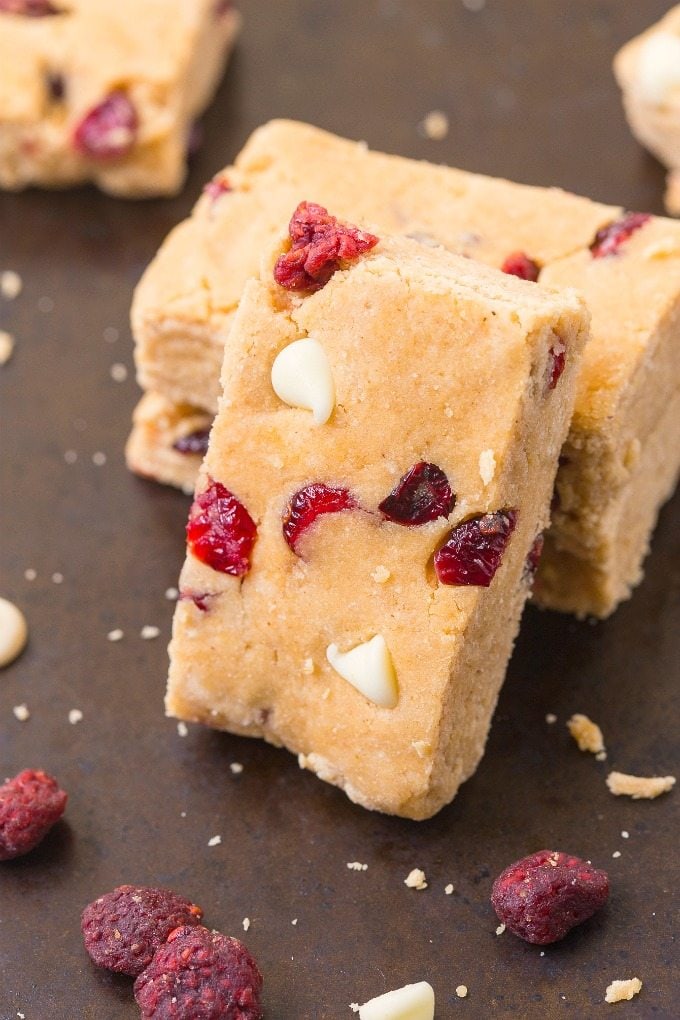 I remember when I made these no bake white chocolate raspberry cookies, they were quite a hit with everyone…except Niki.
While I can see her point that raspberries should generally be quite tart, the fact that I used the dried option would have been a good indication that it would have been more on the sweet side (as with most dried fruits).
Granted, I DID try it first with raspberries (both frozen and fresh) and it looked like a gory movie, in snack bar form. Unlike some other fruits (mashed bananas, applesauce or even pumpkin) which can easily be mixed into flours or used in no-bake recipes, sadly, raspberries (or in the quantity and amount of flavor I wanted for the recipe) are NOT one to do so.
The other issue I have with using fresh raspberries (or rather, failing using fresh raspberries) is the COST!!!!!!!!
Sorry for shouting.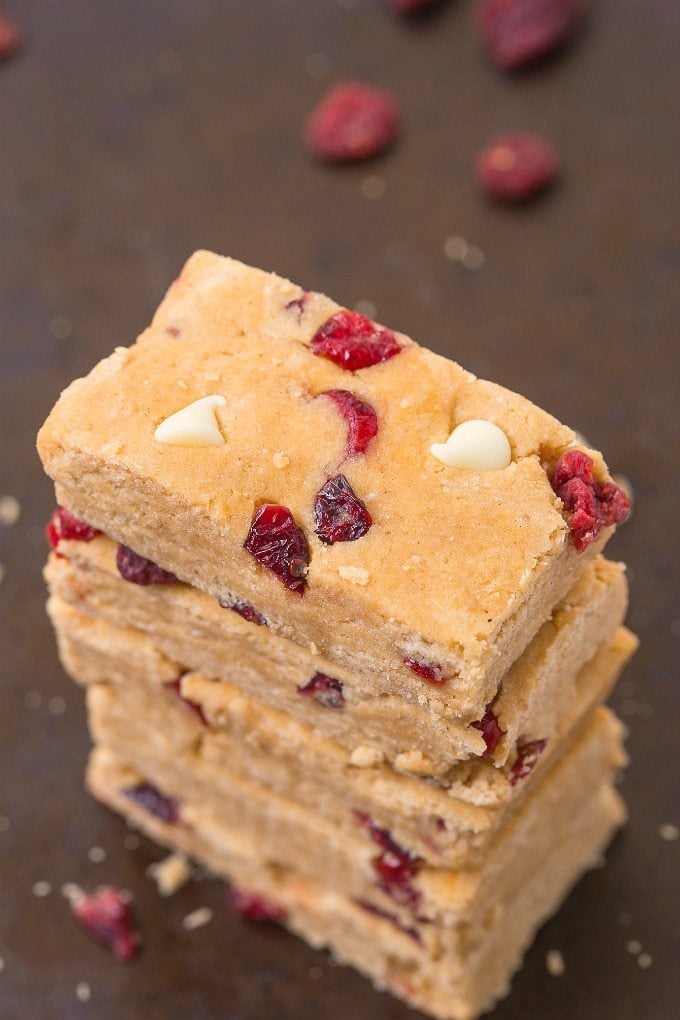 For a punnet (pint) of raspberries, you'd be looking at $7-$8.
I could buy……..(time for a quick search on Ralph's)
-4 cartons of dairy free milk
-Too many apples
-19 cent bananas (at Trader Joes)
-7 packets of gum
-8 songs off iTunes
-2 discounted roasted chickens
While dried fruits ARE typically more expensive than their fresh counterparts, because of their natural (extra) sweetness, you only need a tiny amount to compensate.
Anyway, enough complaining on my end. Let's talk about the flavor marriage of white chocolate and raspberries in these no bake protein bars!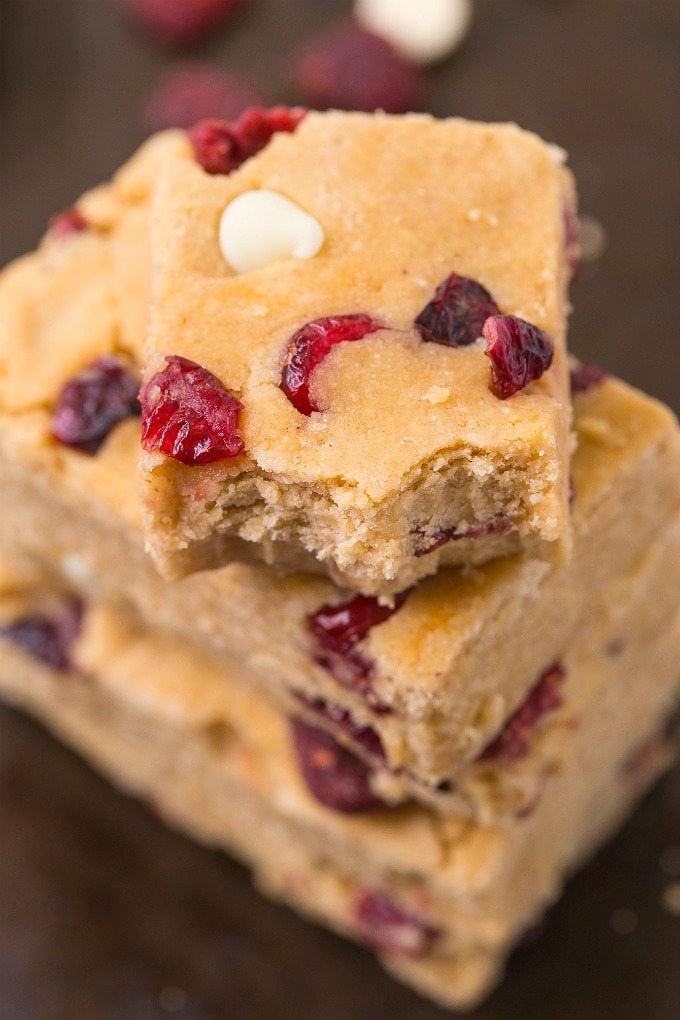 These healthy no bake raspberry and white chocolate protein bars are a quick and easy recipe which takes barely any time at all to whip up! Unlike store bought protein bars which typically contain a slew of (unknown) ingredients, these use wholesome, healthy ingredients which you can feel about putting in your body! These bars have amazing taste and texture too- Soft, chewy (yet portable!) and bursts of sweetness and tartness! I used these dairy free white chocolate chips, but have also made my own version to keep them paleo and gluten free, following this tutorial. Depending on which you choose, these bars are naturally gluten free, vegan, paleo, dairy free and refined sugar free!
In case there are any of you guys like Niki out there who don't want to risk the potential 'over-sweetness', I mixed half tart cranberries with the raspberries so your taste buds will have the ultimate taste sensation!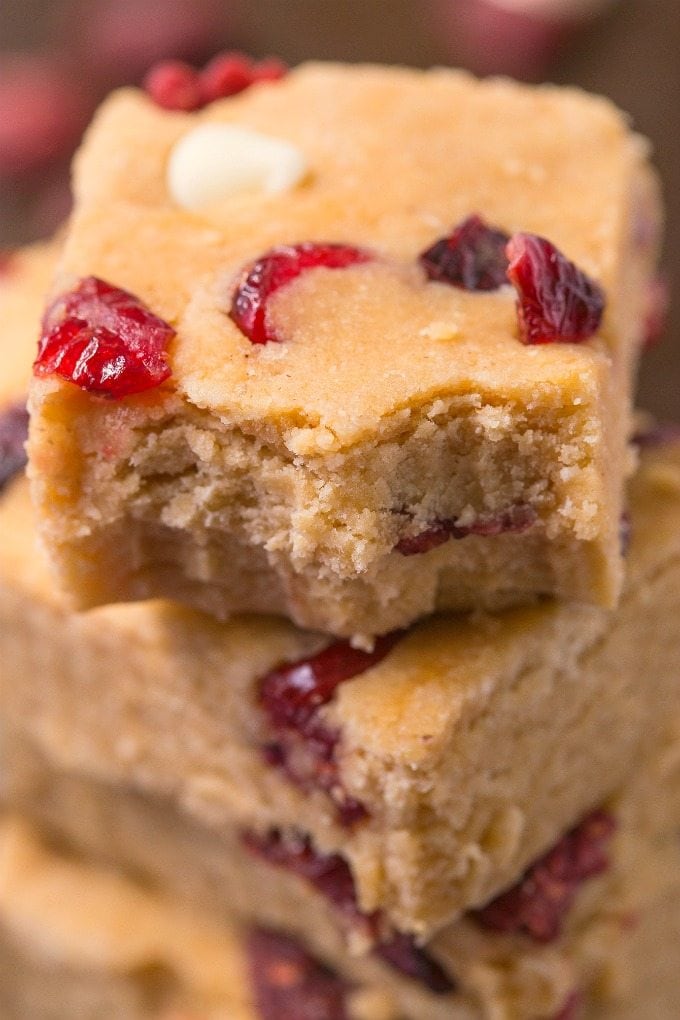 Make these healthy no bake white chocolate raspberry protein bars and if your taste buds want to be tantalized, just add cranberries.
Or, well, drink lemon tea.
Geebuz.
Want to see a step-by-step video of how these are made? Check out just how easy they are below!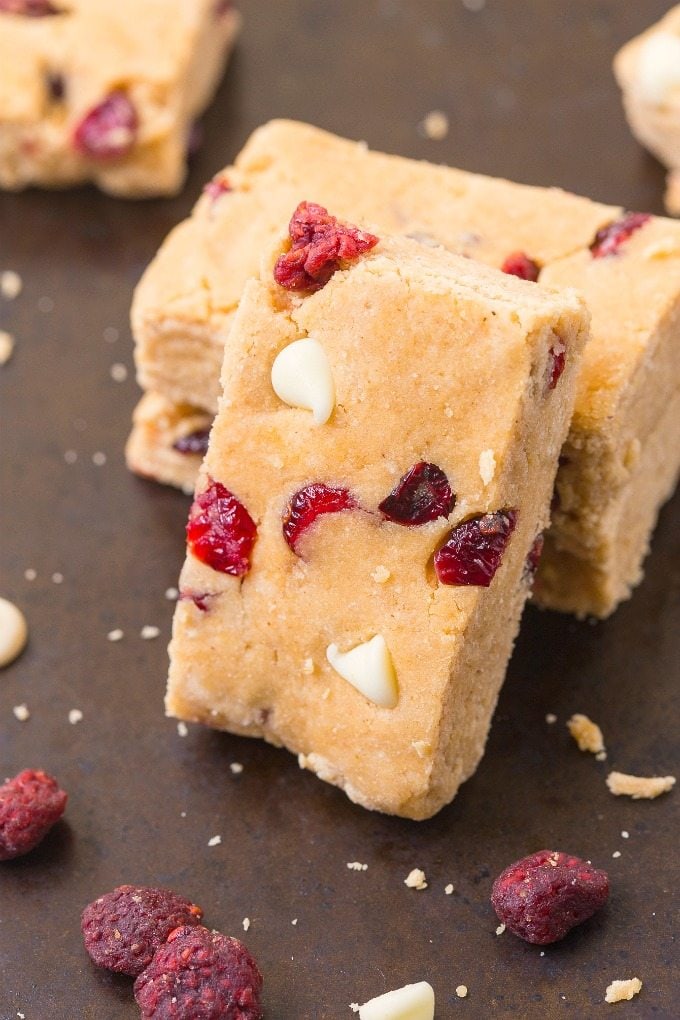 Healthy No Bake White Chocolate Raspberry Protein Bars
2016-04-06 07:00:01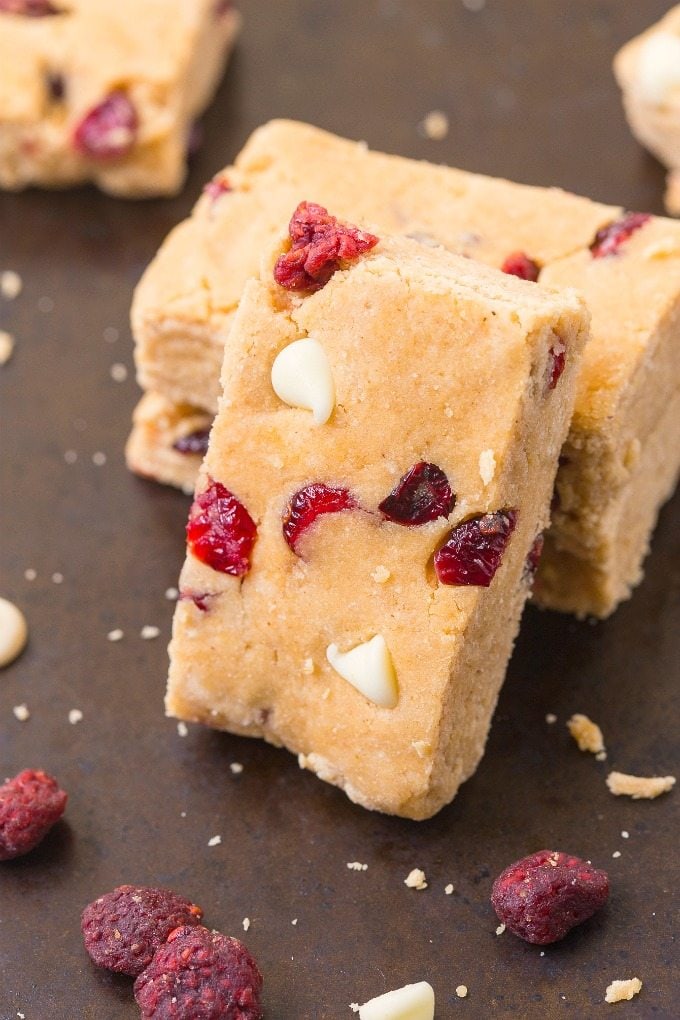 Serves 8
These healthy no bake white chocolate raspberry protein bars are sweet, tart, soft and chewy and the perfect snack to keep you satisfied between meals! Packed full of protein and naturally sweetened, these snack bars are gluten free, vegan, dairy free and paleo friendly!
Ingredients
2 cups gluten free oat flour (For the paleo option, use 1 cup coconut flour)
½ cup coconut flour, sifted (Can sub for almond or more oat flour)
½ cup vanilla protein powder (I opt for vegan brown rice, casein or paleo)
2 T granulated sweetener of choice (optional)*
½ cup cashew butter (can sub for any nut butter)
½ cup brown rice syrup (sub for maple syrup in the paleo version)
1/4 cup dried unsweetened raspberries
1/4 cup dried unsweetened cranberries
1/4 cup dairy free or homemade white chocolate chips
1/4 cup + milk of choice**
Instructions
Line a 9 x 9 baking dish with baking paper and set aside.
In a large mixing bowl, combine the flours, protein powder, granulated sweetener and mix well.
In a microwave safe bowl or stovetop, combine the nut butter and liquid sweetener and heat until melted.
Pour the wet mixture into the dry and mix well- It should be crumbly. Add the dried raspberries, cranberries and white chocolate chips, and mix until fully incorporated. Using a tablespoon, add the dairy free milk of choice, until a thick firm batter is formed.
Transfer to lined baking dish and press firmly. Refrigerate for at least 30 minutes.
Notes
* Adjust accordingly- I usually omit because my protein powder is sweetened
** Depending on the brand of protein powder and coconut flour you use, you'll most likely need more- adjust accordingly.
These bars are best kept refrigerated for the best texture.
The Big Man's World ® https://thebigmansworld.com/
More delicious protein packed recipes? Gotcha covered!
Healthy Chocolate Brownie Protein Cookies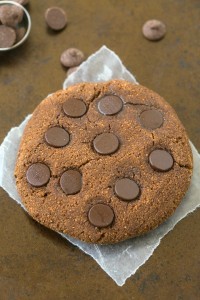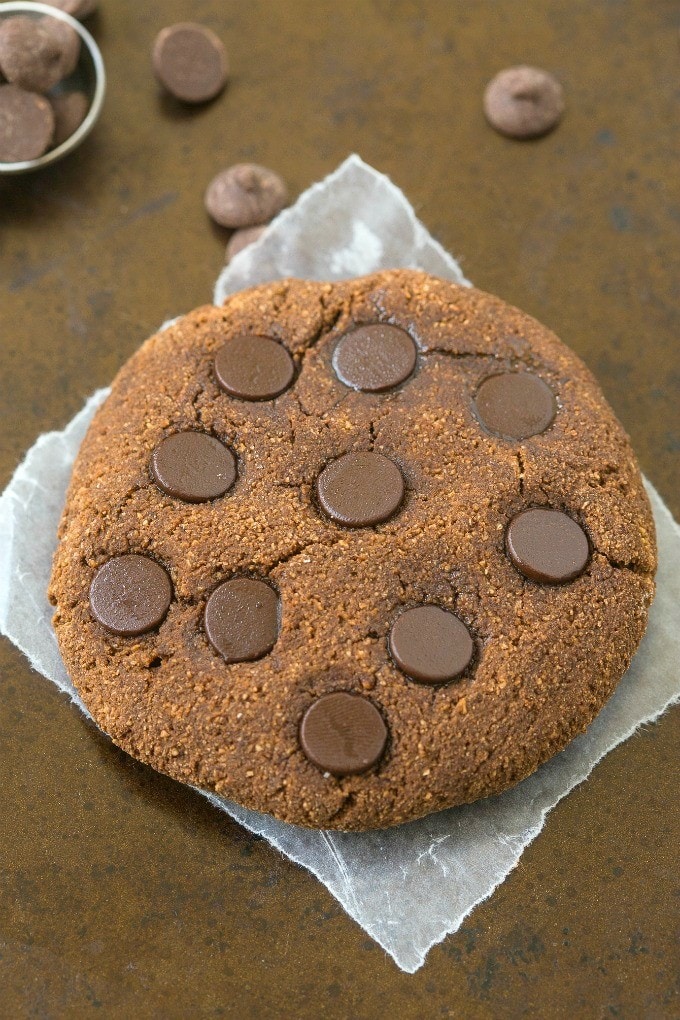 The Ultimate 1 Minute Protein Brownie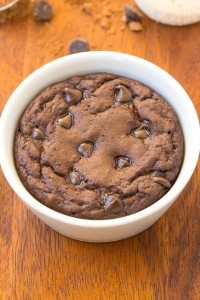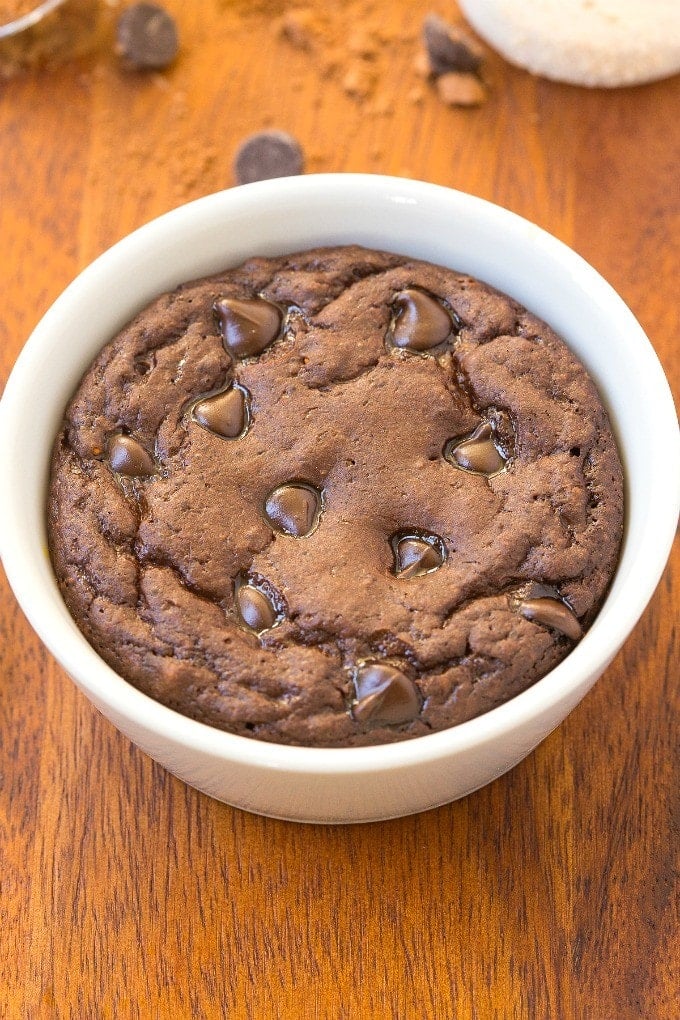 Healthy No Bake Cake Batter Bites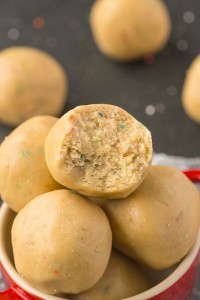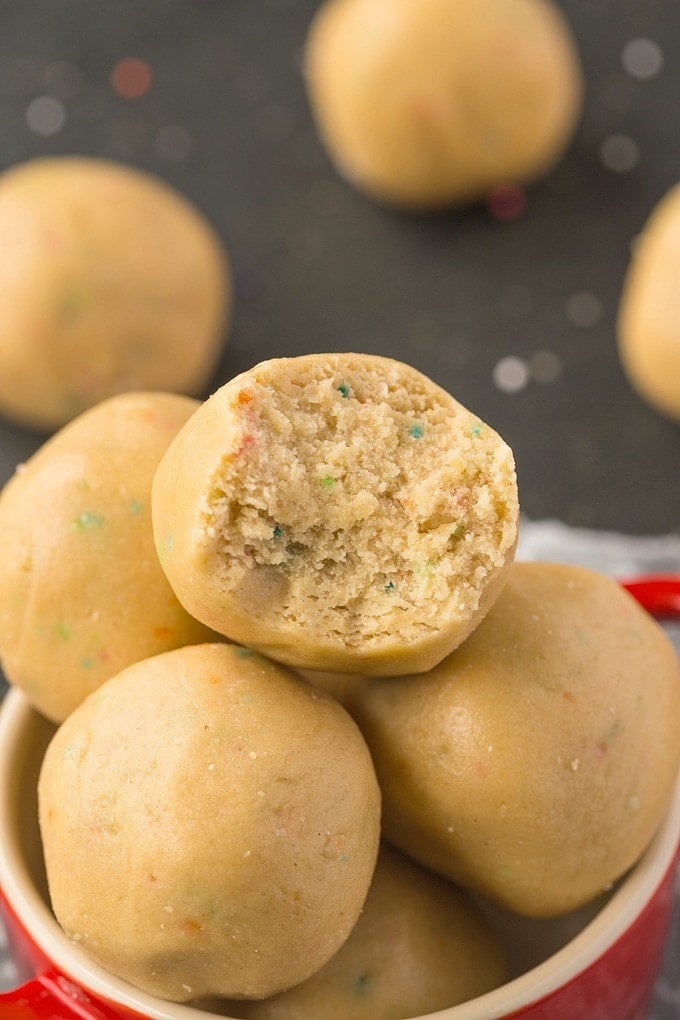 Do you need to balance out sweetness with something tart?
Are fresh raspberries a ridiculous price in your neck of the woods?