Extra chewy no bake red velvet protein bars which take ten minutes to prep and are healthy for you! Inspired by the classic red velvet cake, this no bake protein-packed recipe is also naturally gluten free, vegan, dairy free, sugar free and comes with a tested paleo option!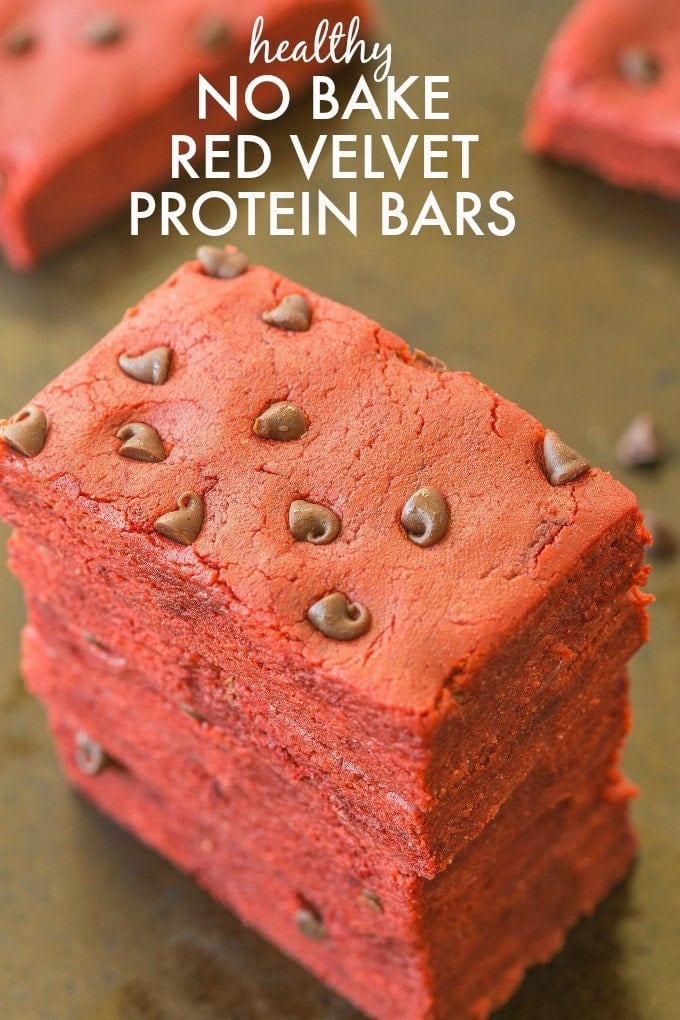 Another day, another reader request…..
This time- It's one of my all time favorite people ever- Alison. A few weeks ago, she requested red velvet something and although I shared the cake last week, I had to create one which she could physically try….in person.
Thank you, USPS.
There are little things which amaze me about America which we never had back home in Australia. The fact that I can sent actual food which aren't packaged is amazing. I still remember the first time I did it (which was sending this granola as part of a giveaway pack early May), I was scared it would be rejected at USPS. I thought the officer there would deny me sending the package but all he did was ask if there were breakables inside (I was tempted to say chocolate chunks), but refrained.
Off it went and 3 days later, it was received.
Thank you, USPS.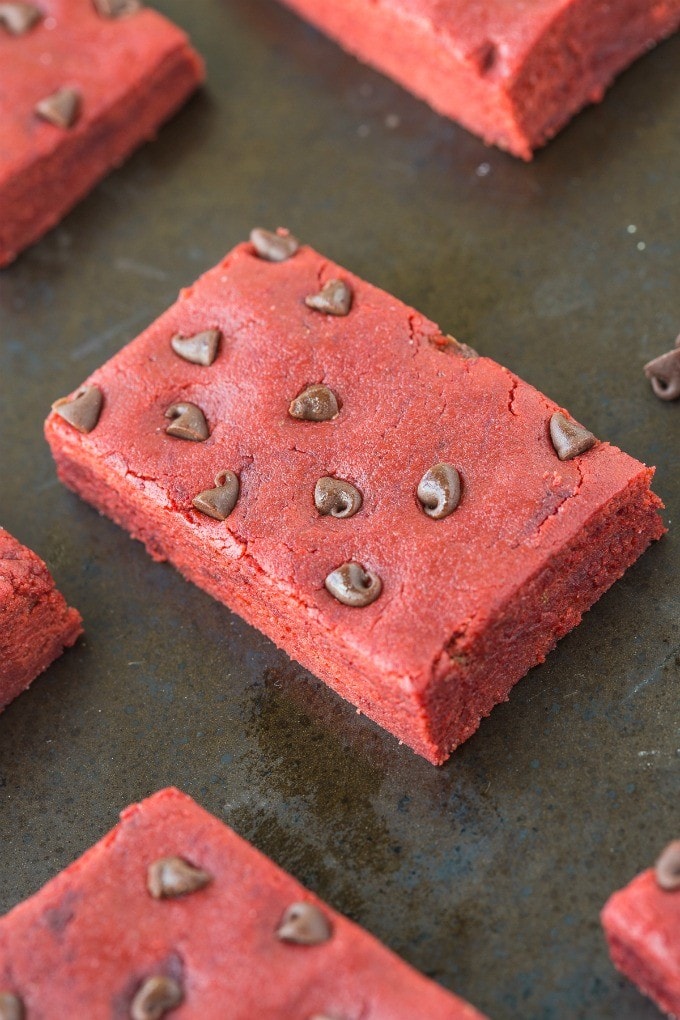 Ever since then, I've loved buying those prepaid boxes and not having to stress about things being denied or things being charged more based on weight. You simply fill it up, close it up and voila- It's sent.
Since I've come to LA, having taste testers for recipes has been incredibly difficult. I've been testing recipes, eating them myself but let's be real here- No two taste buds are the same. My sweet tooth may equate your savory tooth or it may be sickly sweet- It's hard to judge which is why having Alison a mere…..4-hour plane ride (or 2-3 day shipping trip) away a blessing.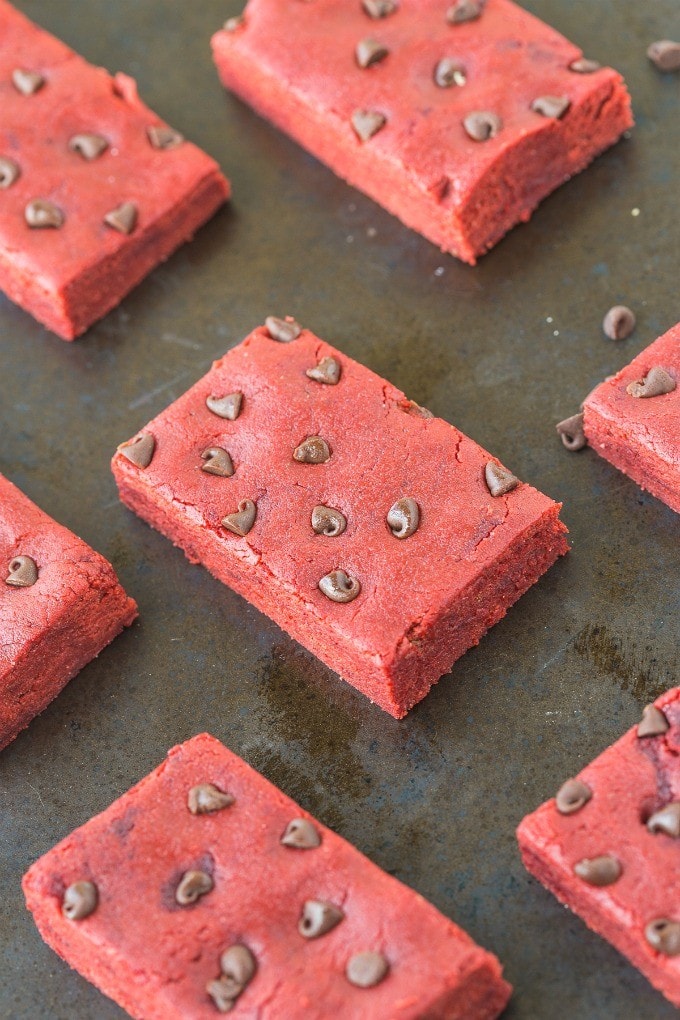 The best part of Alison (besides her amazing friendship) is that she does not discriminate the visual aesthetics of food and as such- I jam packed that cheeky USPS box to the brim. Instead of using nice Tupperware or wrapping items up individually, I simply stuffed them. STUFFED THEM. Into sandwich bags went today's recipe, an upcoming recipe (SO GOOD- Actually, maybe ask Alison for a recommendation…) and these 3 ingredient no bake oatmeal cookies. I also think I sent her another recipe experiment which tasted so good but was SO visually unfortunate, I need to re-shoot it.
Anyway.
The shipment arrived within 3 days and were completely deformed. However, the red velvet bars were there and I had to know…how were they? Alison was a fan of them and actually noted something I preach all the time- TEXTURE!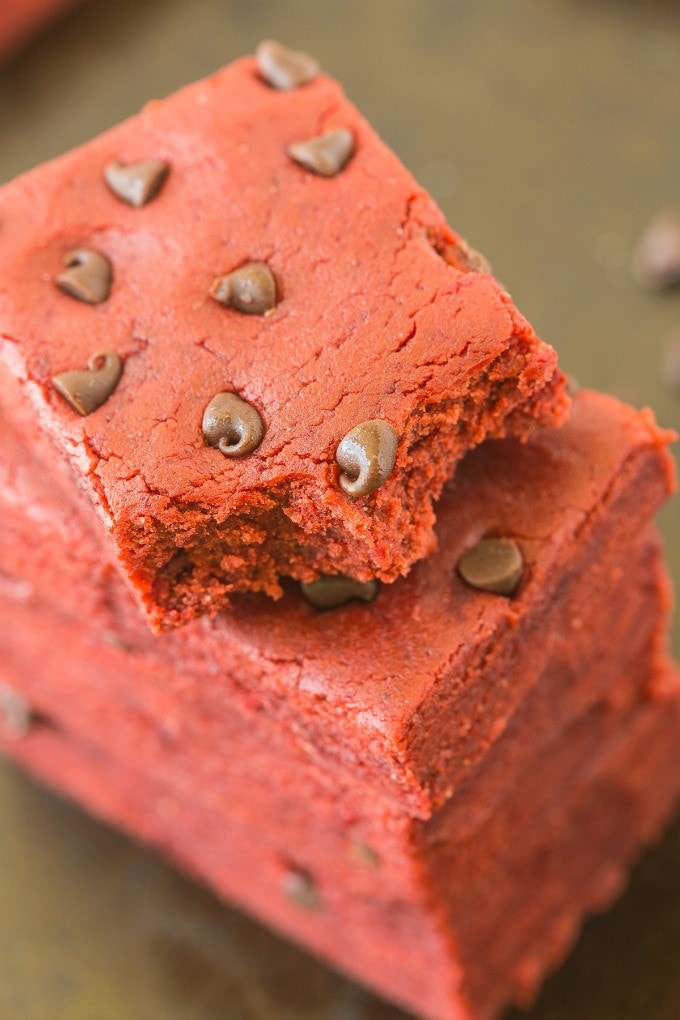 Some of the bars were frozen longer and thus- More chewy and firmer in texture.
Room temperature and less firm = Doughy, soft and more flavorful.
WINNING! Ready now to whip these no bake red velvet protein bars?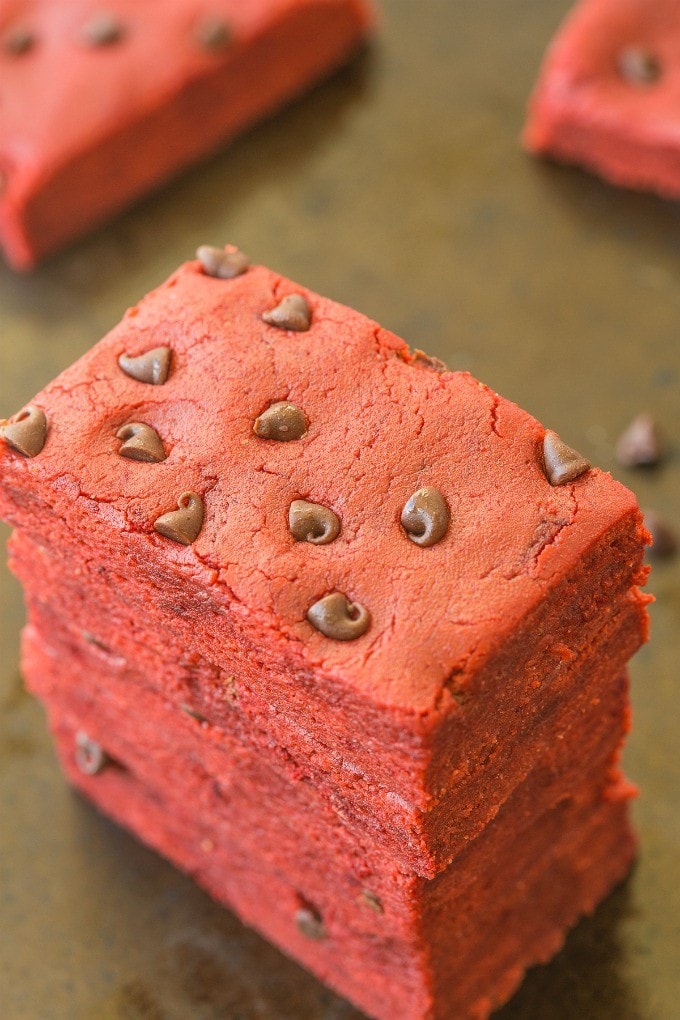 These no bake red velvet protein bars may look decadent and sinful but actually, are really healthy for you and the perfect snack recipe! It's packed with protein, fiber and healthy fats to keep you satisfied between meals or have a filling sweet treat anytime! They use one bowl and take less than 10 minutes to prep- The tough part is waiting for them to firm up in the fridge, but you can be cheeky and save some of the batter to eat WHILE you wait. Not only are they naturally gluten free, vegan, dairy free and sugar free, they also have been tested out for my paleo friends out there!
HACK! To give it the rich, velvet color, I used beet powder– something also used in this red velvet mug cake. I promise you CAN'T taste the beets but in return, you get this amazing color AND a boost of health.
Winning!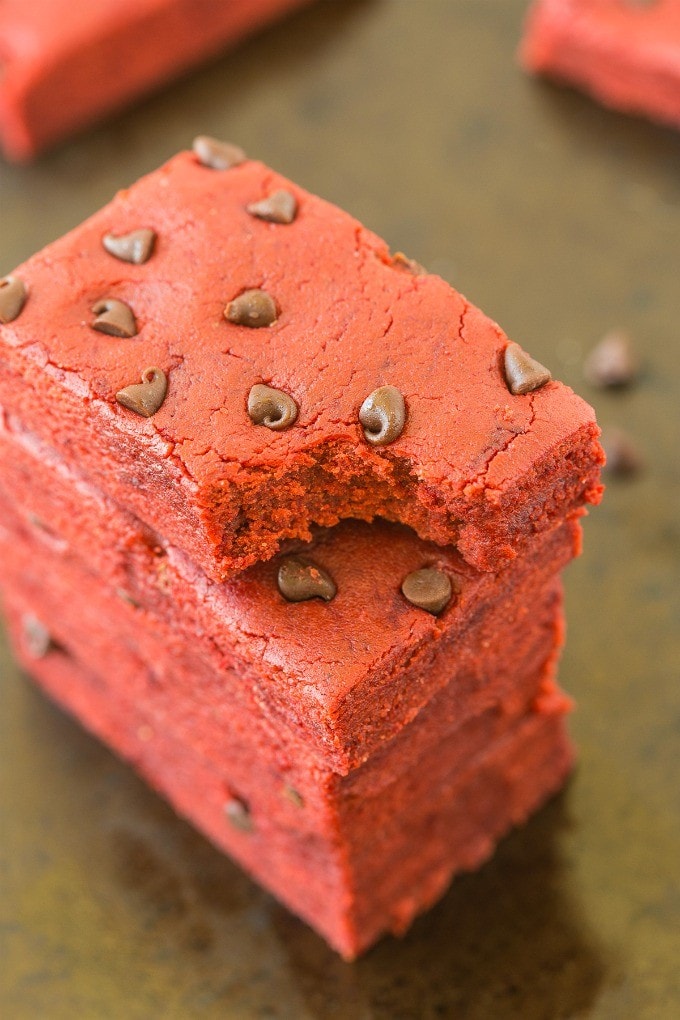 Make these healthy no bake red velvet protein bars and know they've been given the seal of approval from some amazing taste buds. (Seriously, just check out her eats anywhere, anytime).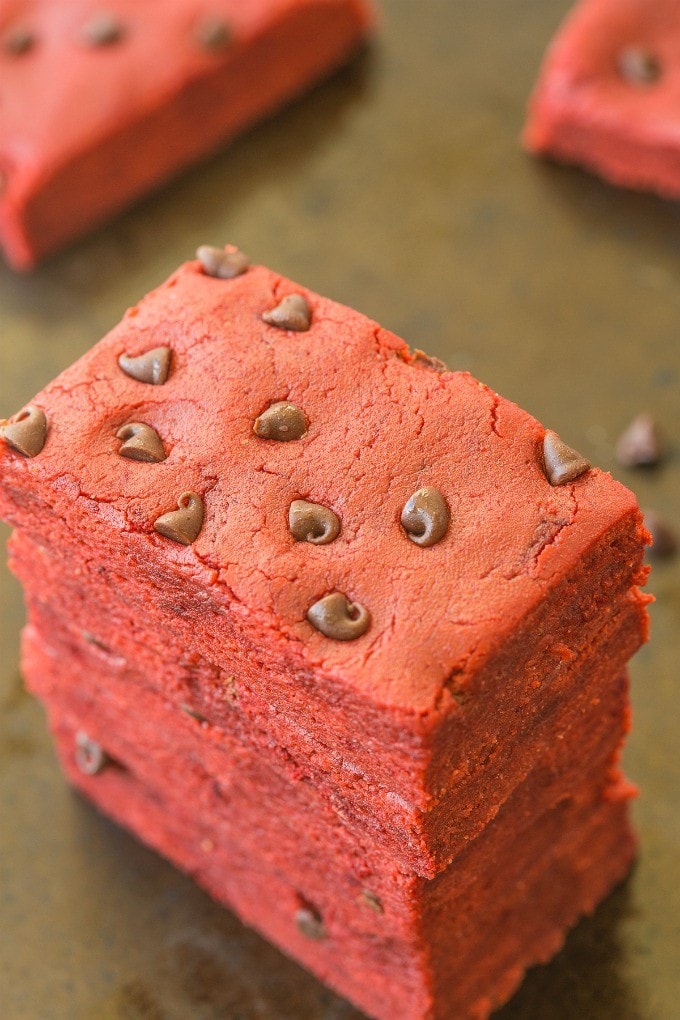 Healthy No Bake Red Velvet Protein Bars
2016-01-15 01:38:45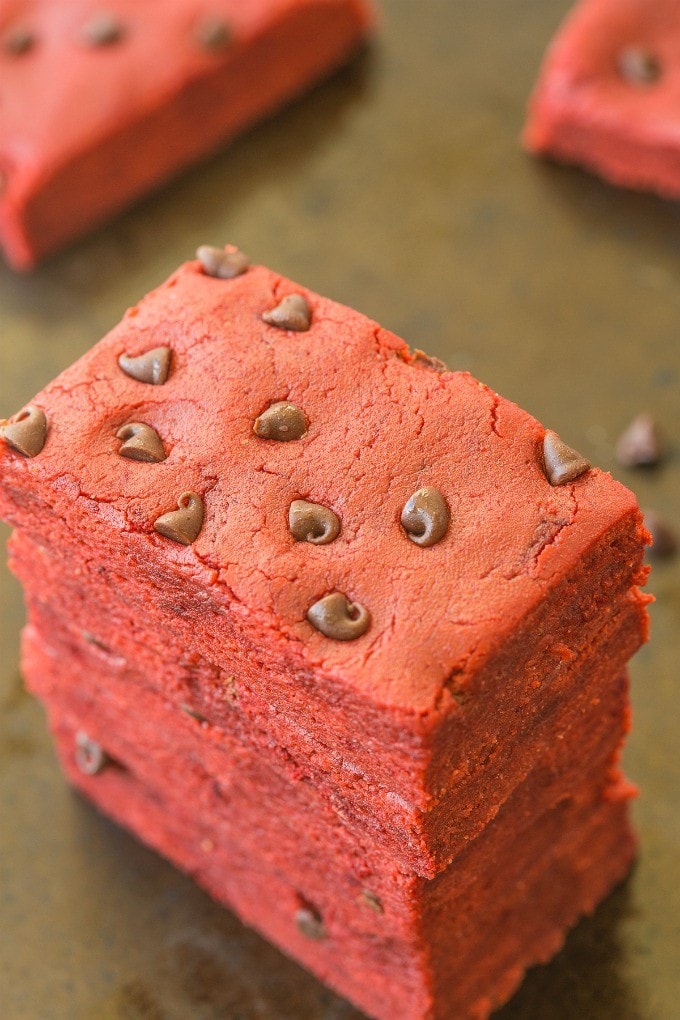 Extra chewy no bake red velvet protein bars which take ten minutes to prep and are healthy for you! Inspired by the classic red velvet cake, this no bake protein-packed recipe is also naturally gluten free, vegan, dairy free, sugar free and comes with a tested paleo option!
Ingredients
2 cups gluten free oat flour (For the paleo option, use 1 cup coconut flour)
½ cup coconut flour, sifted (Can sub for almond or more oat flour)
½ cup vanilla or chocolate vegan or paleo friendly protein powder
1-2 T cocoa powder (adjust depending on chocolate flavor you want)
1 T beet powder (optional)
2 T granulated sweetener of choice
½ cup almond butter (can sub for any nut butter)
½ cup brown rice syrup (sub for maple syrup in the paleo version)
1 tsp vanilla extract
1 T + dairy free milk of choice*
Mini chocolate chips (optional)
Instructions
Line a large baking dish with greased paper and set aside.
In large microwave safe bowl, combine the flour, protein powder, granulated sweetener, cocoa powder, beetroot powder and mix well.
In a microwave safe bowl or stovetop, combine the nut butter and liquid sweetener and heat until melted. Add the vanilla extract and pour the wet mixture into the dry and mix well- It should be crumbly.
Using a spoon, add the dairy free milk of choice one spoonful at a time until a thick, firm batter is formed. Stir through chocolate chips and transfer to lined baking dish and press firmly.
Refrigerate until firm before slicing up to enjoy!
Notes
* Depending on the flour/protein powder combination, you may need more or less. I used up to 3/4 cup with the paleo version.
These are soft at room temperature but delicious eaten from the fridge or thawed from the freezer!
The Big Man's World ® https://thebigmansworld.com/
More delicious (USPS friendly!) recipes? Gotcha covered!
Healthy No Bake Cake Batter Bites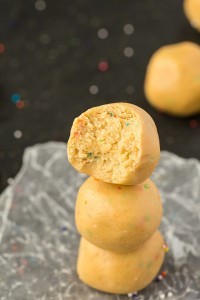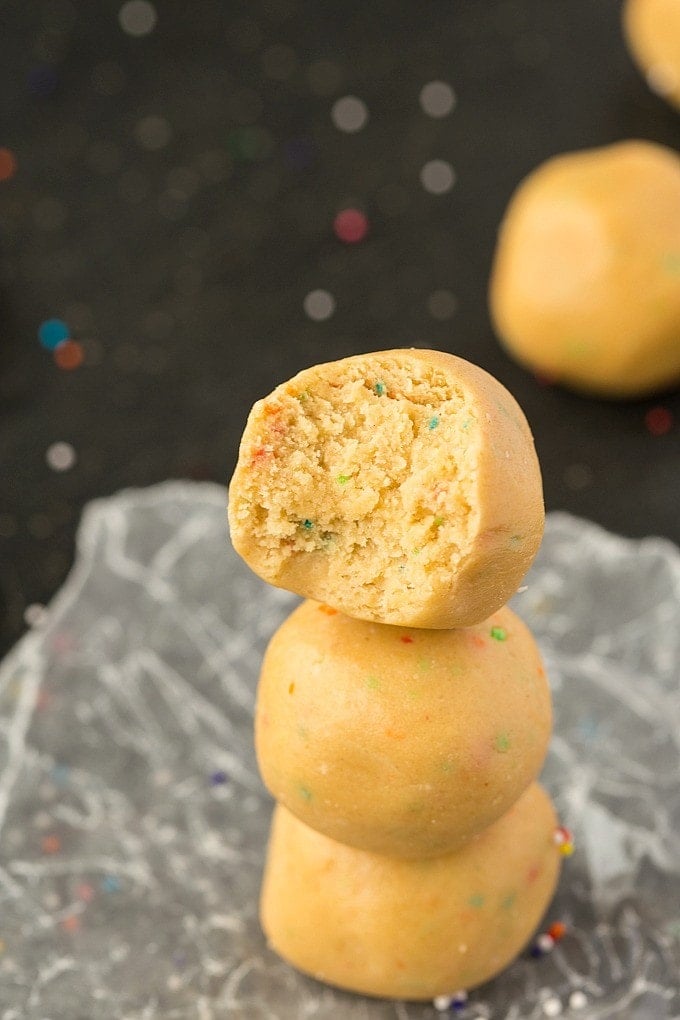 Healthy No Bake Giant Cookie for One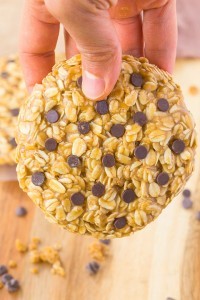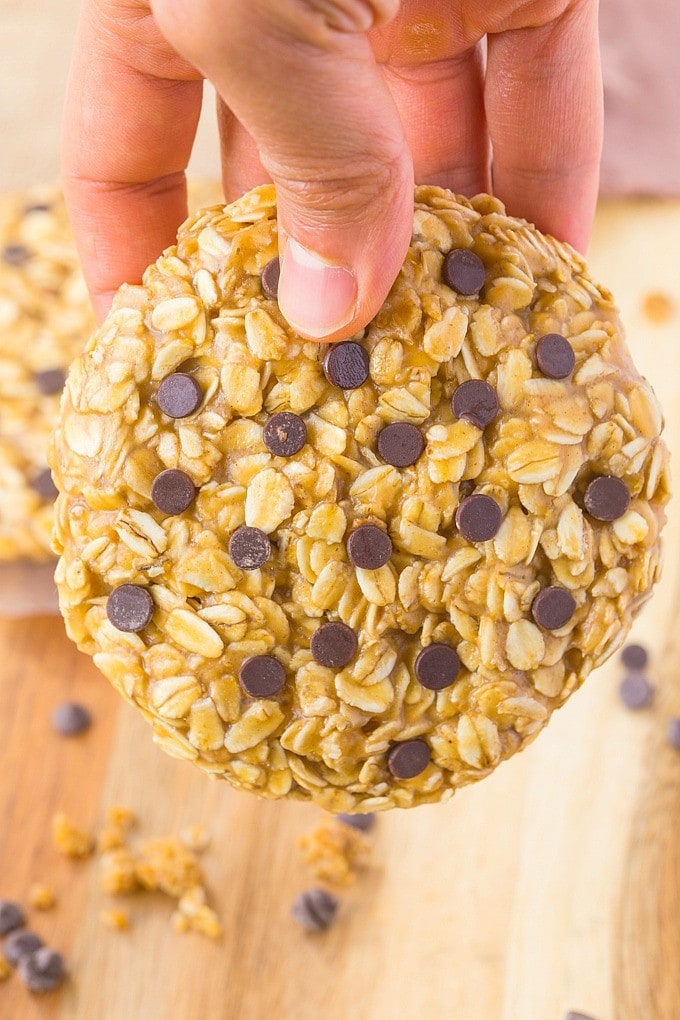 Healthy No Bake Snickerdoodle Bites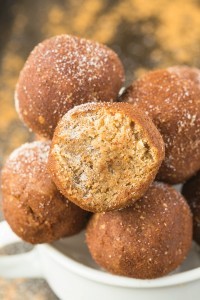 American friends, do you take advantage of USPS Prepaid boxes?
Do you trust your taste buds?