Pumpkin Gingerbread Protein Pancakes
Hands down, the fluffiest pancakes you'll ever make which are so healthy and filling! High in protein, gluten free, dairy free, sugar free and a vegan option, an easy method provides a perfect stack of pancakes every time with a hidden vegetable too!
Happy Monday stunners!
Firstly, thank you to everyone who chimed in on my post regarding recipe authenticity on Thursday– your constant support means a tonne! Secondly, you all still have a week to enter my monthly giveaway! I just checked and the nut butter collection…damn, I want to enter!
Hope you all had an epic weekend. As usual, the Australian weather was being awesome, which is deceitful- the coming week is apparently supposed to be storming and thundering. Oh mother nature. Why? Lucky we can cry….in pancakes.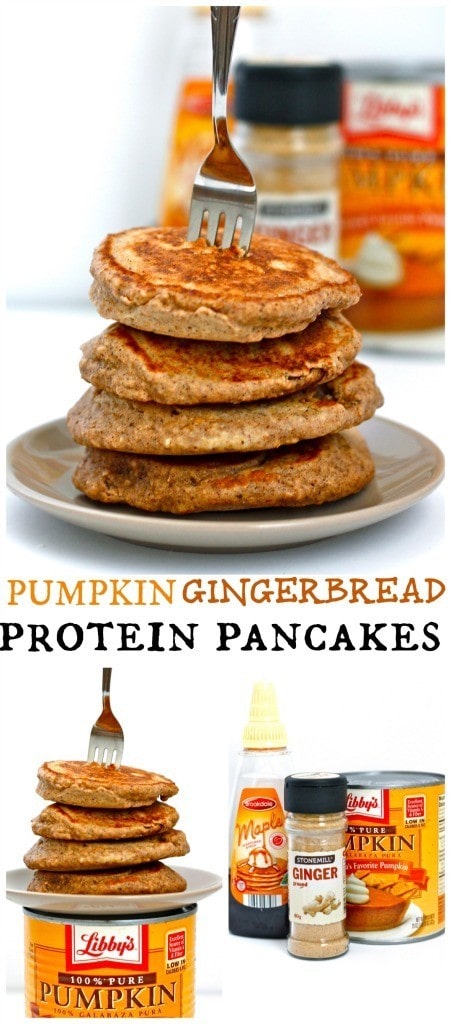 As the weather is being temperamental, let's pretend I live in the northern hemisphere. Okay, actually let's be real. I'm going to pretend I do live there and thus, my recipes will continue to be seasonal…..should I live in America.
So pumpkin, warming stews and crock pots are out in full force whilst here in Australia- the freezer section is overflowing with new frozen desserts, strawberries are dipping below $5 a container and the biggest indicator that the weather is heating up- My quest bar I keep in my glovebox has started to change shape.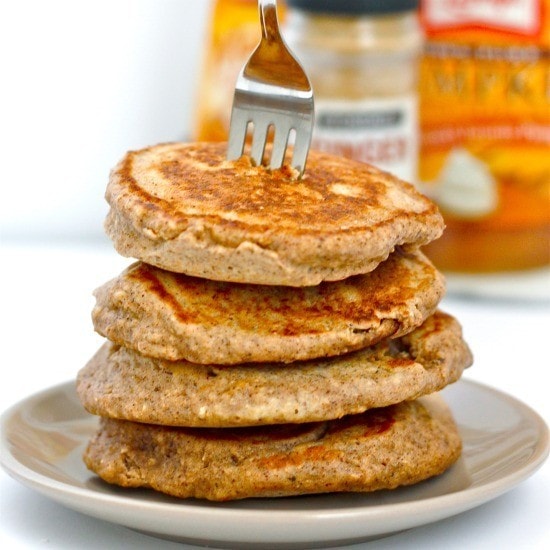 It's been a hot minute since I've keto pancakes and like my oatmeal phase– I've been experimenting with new combinations and flavours. I had 3/4 of a can of pumpkin left (the big one) and although I have use for half for another recipe, the extra portion left could not go to waste- especially as canned pumpkin is only available in one store here- the suitably named USA foods store.
I love the flavour of gingerbread (I was that weird kid who actually ate the gingerbread men and not the candy buttons) and used the classic spices to create these pancakes. Can we please take a moment to appreciate the fluffy texture? For me, it's fluffy pancakes or nothing. That's my motto….for pancakes.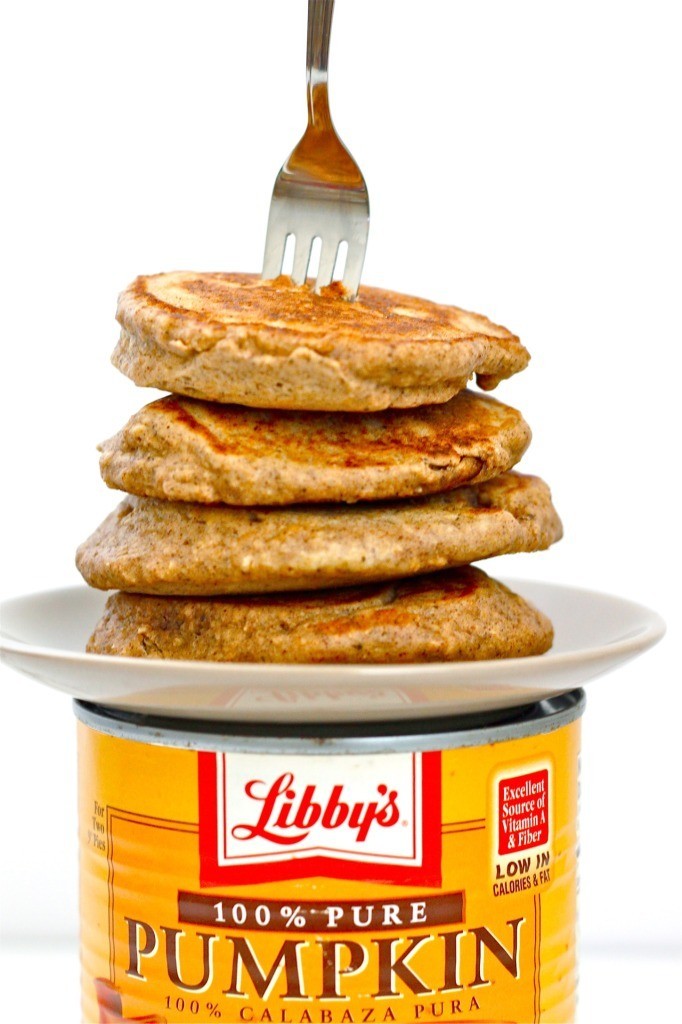 Low in sugar, high in protein (regardless of whether you use the protein powder or not), gluten free and grain free? You can be satisfied knowing you've done you're body a favour with these fluffy 'cakes. Do yourself a favour and add the butter and molasses on top- it's….I have no words.
Also, stay tuned- Gingerbread oatmeal.
If you love pumpkin pancakes, you'll LOVE these super thick and fluffy flourless pumpkin pancakes too- Just see how easy they are below!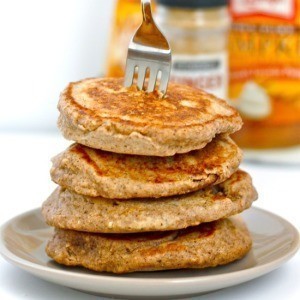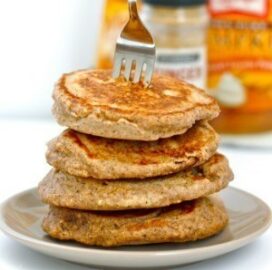 Pumpkin Gingerbread Protein Pancakes
A fluffy, filling and delicious pancake recipe which is grain free and gluten free- with a high protein option!
Print
Rate
Ingredients
2

tablespoon

coconut flour

sifted (can sub for gluten free or oat flour)

1/2

teaspoon

baking powder

1

scoop vanilla or neutral tasting protein powder

optional

1/2

teaspoon

ginger

1/2

teaspoon

cinnamon

1/2

teaspoon

nutmeg

1/4

teaspoon

sea salt

1-2

tablespoon

granulated sweetener of choice

2

egg whites

for a vegan option, substitute for 1 flax egg- 1 T flax + 3 T water

1/2

teaspoon

vanilla extract

1/4

cup

pumpkin

not filling

1

tablespoon

- 1/4 cup dairy free milk

Molasses

maple syrup and butter, for topping (Optional)
Instructions
In a large mixing bowl, sift the coconut flour, protein powder and baking powder to avoid clumps. Add in the spices, sweetener and salt and mix well.

In a small bowl, whisk the egg whites (or flax egg) with the vanilla extract. Add this to the dry mixture and stir until a dough like consistency. Add in the pumpkin and slowly add the milk one tablespoon at a time until a thick batter is formed.

Heat a frying pan on low heat and spray with cooking oil. Once pan is extremely hot, pour 1/4 cup servings of the batter and cover. Once bubbles appear and the edges go brown, remove cover, flip the pancakes and cover again for approximately 1 minute. Repeat until all the batter is used.

Allow pancakes to cool slightly and top with butter, maple syrup and molasses.
Notes
* The amount of milk you use depends on the brand of coconut flour and protein powder used.
If you don't use protein powder, add an extra tablespoon of flour.
If you use an unsweetened protein powder, add a T of sugar or sweetener of choice.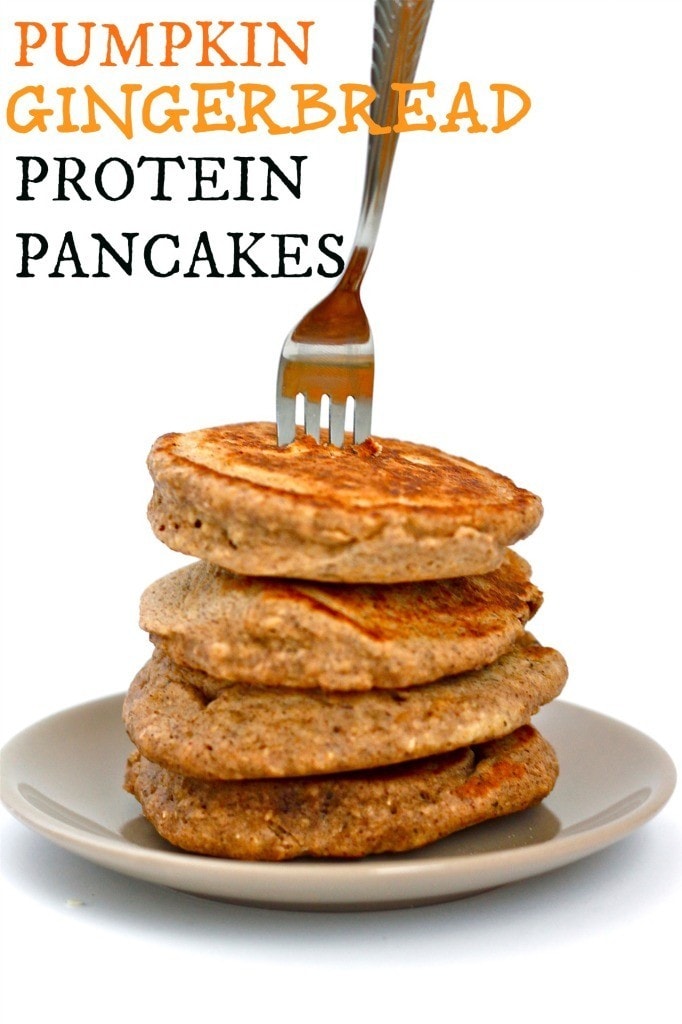 I asked on Facebook for those of you to chime in what recipes you'd like coming up- I plan on raiding my mum's cook book (i.e. her brain) and steal some family favourites- Here are a few options- Spicy Beef Chilli, Slow cooked Persian chicken, spiced apple muffins and cranberry oatmeal cookies. Let me know in the comments- or better yet- Like this blog on facebook– I'd make you all four and chuck in pancake too.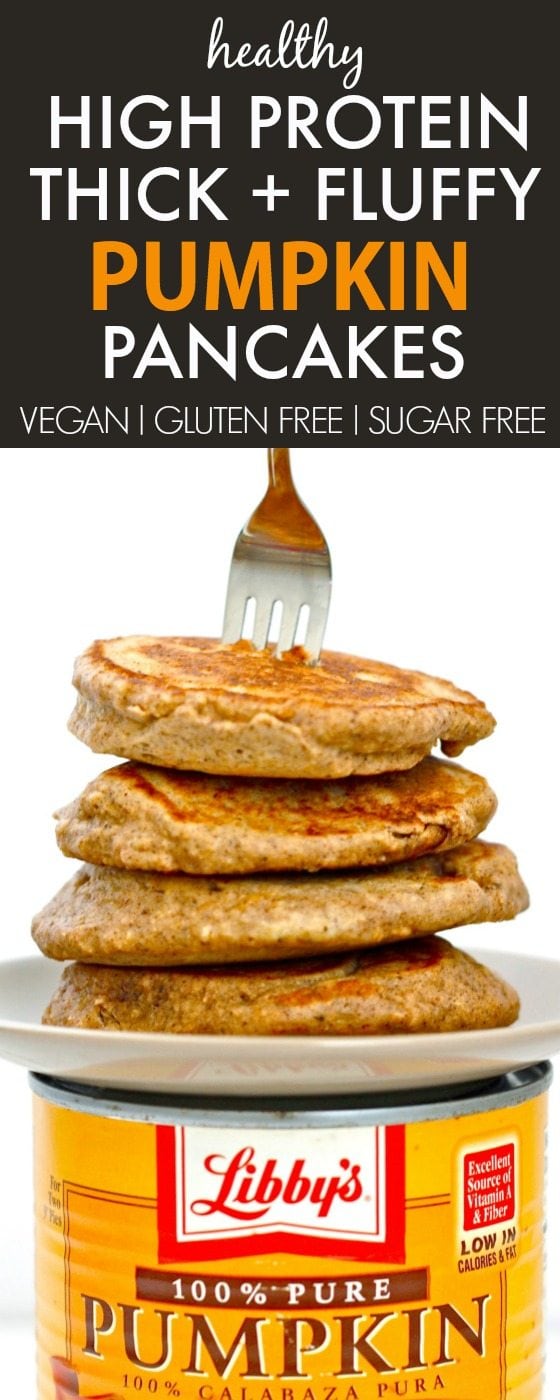 Are you a fan of gingerbread? Did you ever eat it as a kid?
How much are strawberries where you are living?
How much is a can of pumpkin?