A delicious, no bake snack sized treat which is perfect pre workout or a snack anytime throughout the day! Made in one bowl, these are gluten free, vegan, refined sugar free, low in fat and very high in fiber- Inspired by the Harry Potter famed beverage butterbeer.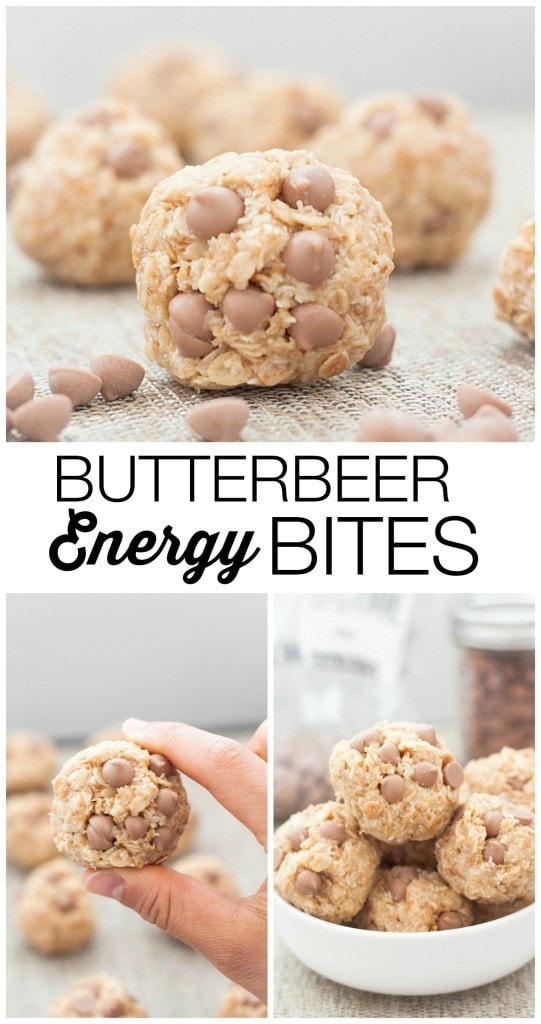 Please tell me you're a fan of Harry Potter fan. If so- this one's for you.
I still remember when I heard the rumour back in 2010 that there was a Harry Potter World being created at Universal Studios in Orlando, Florida. It was around the time that I had made the decision to do a semester abroad in New York and I may or may not have cemented the fact with this event in itself.
I was late in getting on the Harry Potter train. I think when book four came out, I started the first and was so addicted, I finished all four within a week. Until book 5 came out, I read the previous four over and over again. So much so, I could quote ridiculous, irrelevant sections of it.
"I like REALLY GOOD Quidditch Players".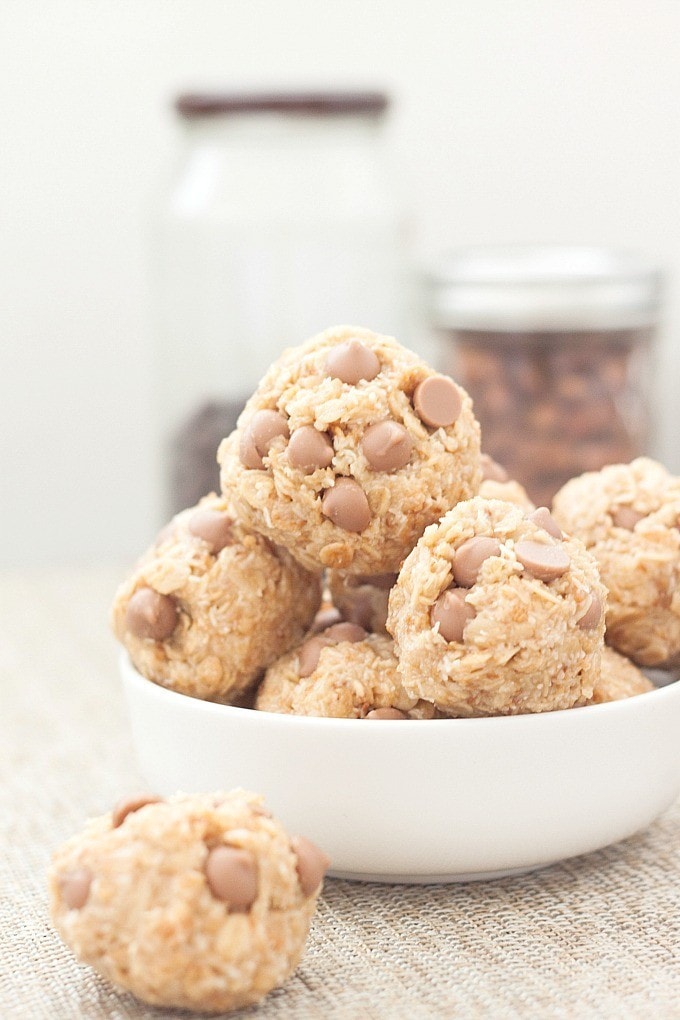 See? Irrelevant. Anyway, back to Harry Potter World. I did my semester abroad in New York for the Fall semester and purposely planned the first decent holiday break (Rosh Hashanah, I believe) to be the perfect time to escape to Florida. The first two hours I think I took 200 photos in front of all things and everything then went to hunt down something I was very excited to try- A mug of Butterbeer.
Friends, it was like drinking butterscotch syrup. Straight butterscotch syrup.
The first two sips were epic then…not so much. However, it was exactly as what I predicted it to taste like although with random other flavours. I tasted bits of molasses, honey, coconut, but mostly- butterscotch! I shared it with a friend and thought I'd never want to have anything sugary again.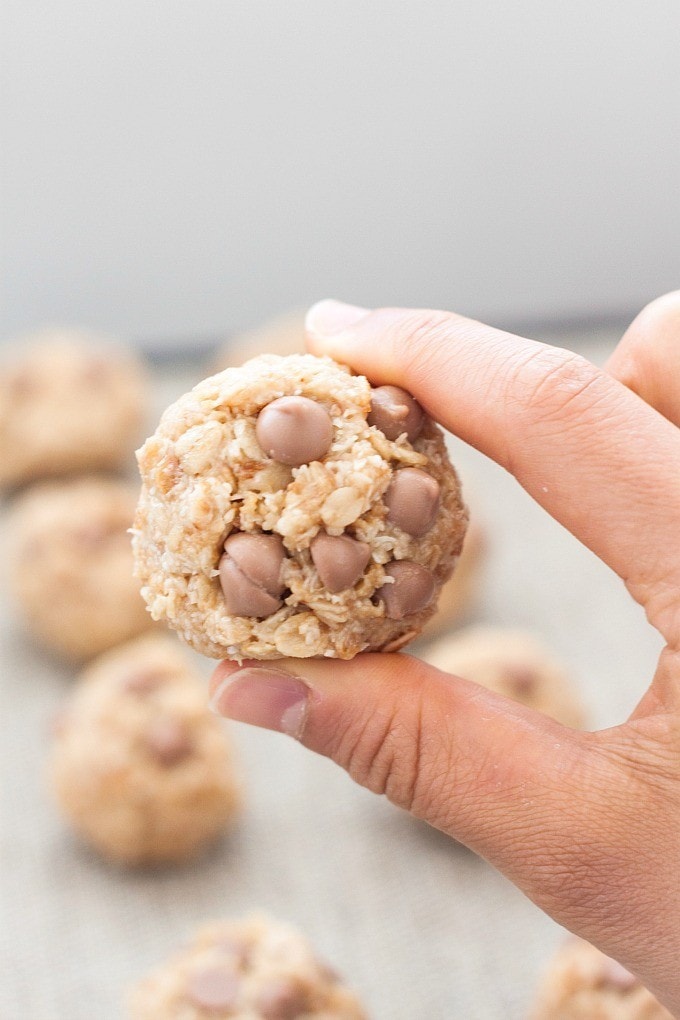 Cue arrival back in New York- I had the aftertaste of butterbeer still in my mouth- This time, however, I was craving it! Too bad, so sad. I'm pretty sure 7/11 did not stock canned butterbeer. I was at a loss.
Cue four years later and being back in Australia and still having a butterbeer craving. Instead of making the drinks (which there are multiple recipes for online- usually with two ingredients- soda and butterscotch syrup)- I decided to attempt an energy bar/bite recipe which had all the flavours I tasted in the drink- butterscotch with hints of coconut, honey and molasses.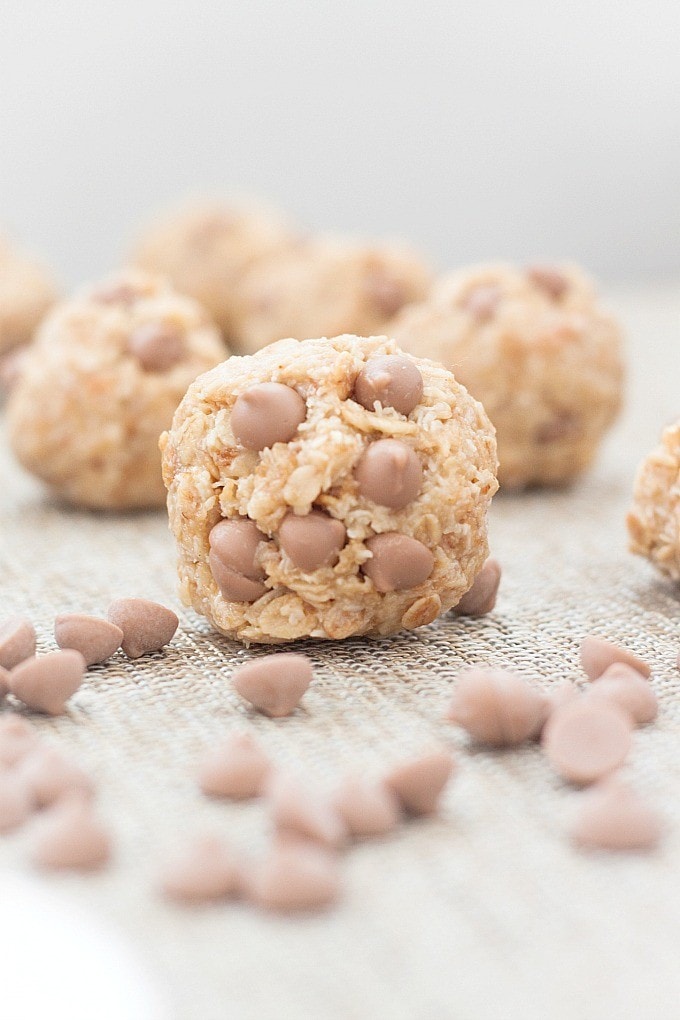 These taste like the butterbeer I tasted at Universal Studios, but at a much more acceptable level of sweetness- and trust me, I have a big sweet tooth. They are naturally gluten free, high in protein (if you add the protein powder!) and lower in sugar than it's inspiration. Well, that is stating the obvious. These are perfect before a workout for a quick energy boost or grab a couple to snack on during the day. They also make an epic dessert with vanilla ice cream (do it.). So grab a bowl, grab your ingredients and get ready to be taken to Hogsmeade and Hogwarts.
Please note- These energy bites will not give you powers to ride broomsticks or apparate to another city.
I tried.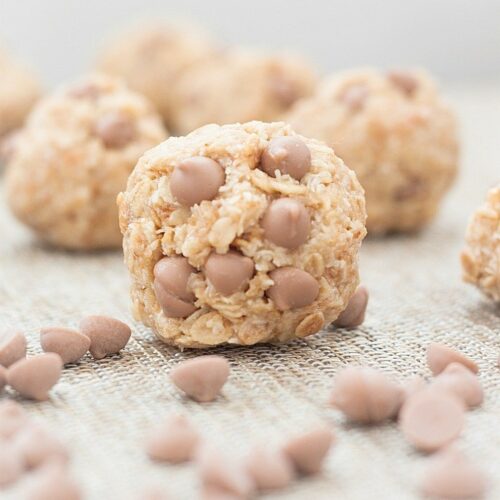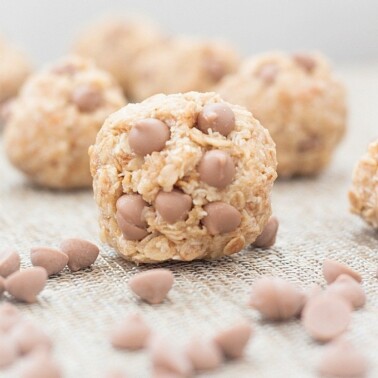 Butterbeer Energy Bites
A delicious, no bake snack sized treat which is perfect pre workout or a snack anytime throughout the day! Made in one bowl, these are gluten free, low in sugar, low in fat and very high in fiber- Inspired by the Harry Potter famed beverage butterbeer.
Ingredients
1 1/2

cups

gluten free rolled oats

1/2

cup

shredded unsweetened coconut

1

scoop unflavoured protein powder

optional

1/2

teaspoon

sea salt

1/2

cup

cashew butter

can sub for another very mild tasting nut butter

1/4

cup

honey

can substitute for agave/brown rice syrup if vegan

1

tablespoon

molasses

1/2

cup

butterscotch chips

separated (swap for unsweetened chips for vegan)
Instructions
Line a plate with baking paper and set aside.

In a frying pan over medium heat, lightly toast the rolled oats and unsweetened coconut for 2-3 minutes. Allow to cool slightly and pour into a large mixing bowl with the sea salt and protein powder if using it.

In a microwave safe bowl, combine the cashew butter,honey and molasses and heat for 2-3 minutes, or until melted. Stir well to combine.

Add the liquid mixture to the dry and mix until fully incorporated. Slowly stir in the 1/4 cup of the butterscotch chips. Using your hands, form small balls with the mixture and dip them in the remaining 1/4 cup of butterscotch chips and set aside on the the covered plate. Refrigerate for at least an hour.
Notes
You could try subbing extra for the molasses but it would really detract from the taste. I'd recommend brown rice syrup.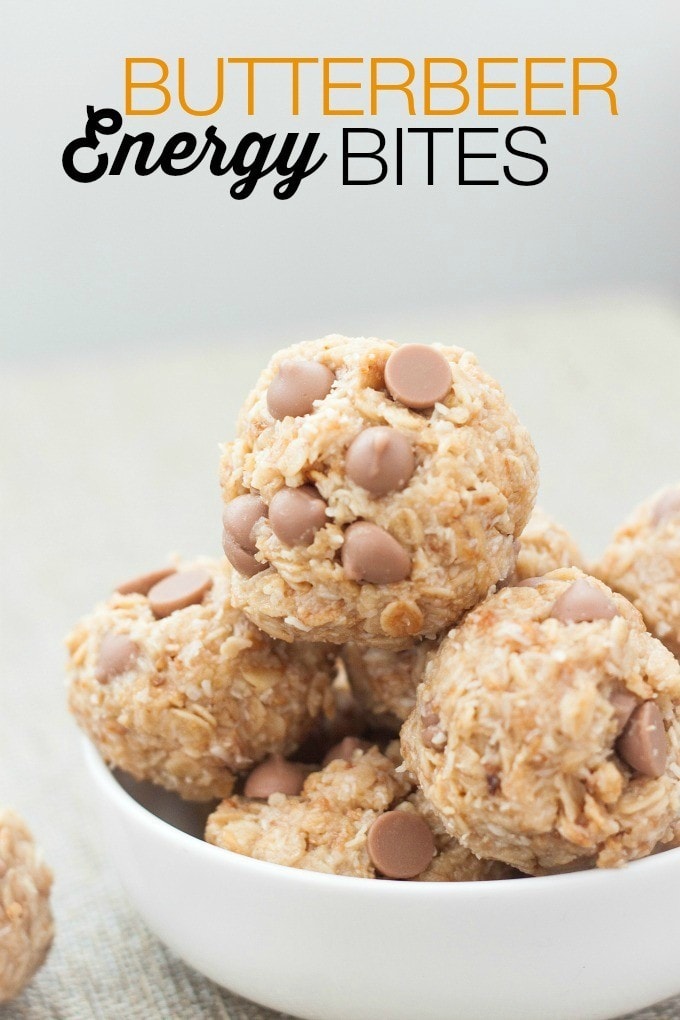 Have a great weekend folks- For those who haven't read Harry Potter- Please do. I'll do a vlog in an english accent with a magic wand in tow if you do.

Are you a fan of Harry Potter?
Have you ever been to Universal Studios?
Are you a butterscotch fan? If you are try a butterbeer from there. It's like straight syrup.
Disclosure: This post may contain affiliate links. I may earn a small commission for my endorsement, recommendation, testimonial, and/or link to any products or services from this website.