Stuck on what to cook with chicken thighs? These healthy chicken thigh recipes will have you covered! Over 40 EASY and DELICIOUS ways to cook chicken thighs, and all ready in under 20 minutes.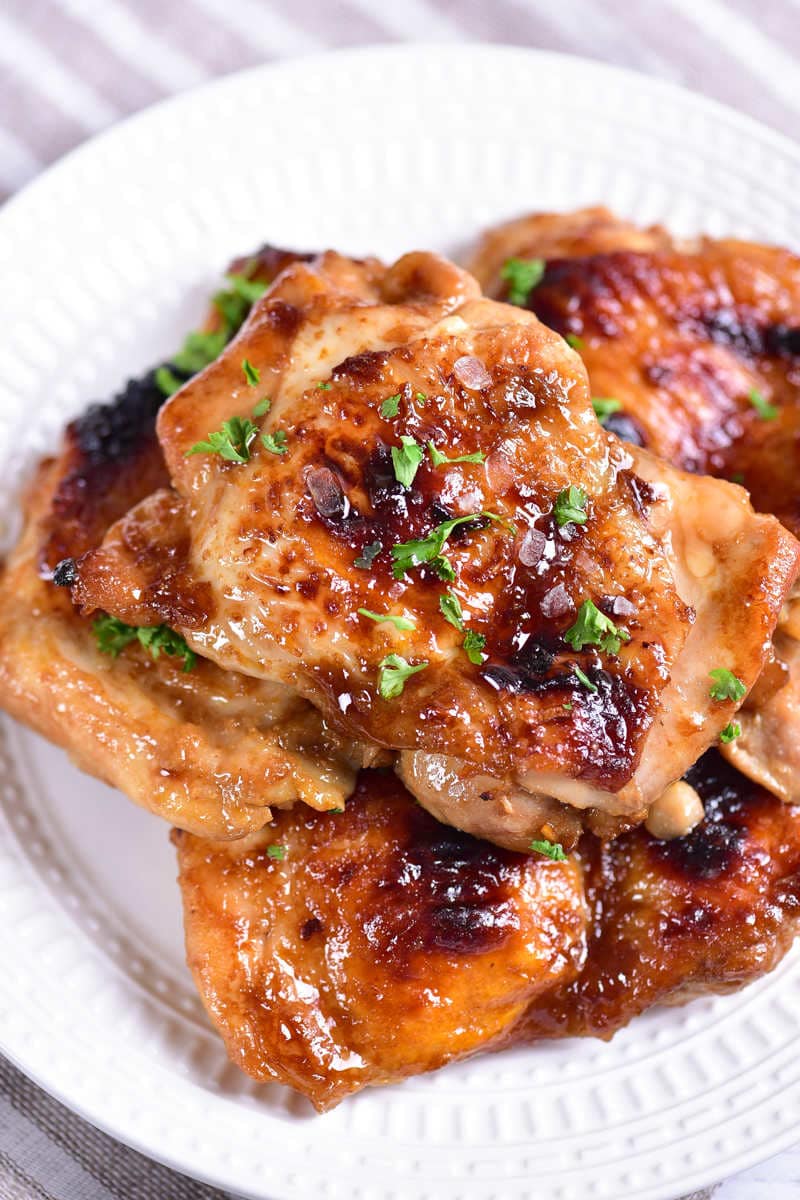 While chicken breasts may be the most common part of the chicken to eat, the tastiest part is the chicken thighs.
It's delicious enough to eat on its own but also super versatile to use in a plethora of dishes.
Table of Contents
Benefits of cooking chicken thighs
It's healthy. While chicken thighs are higher in fat than chicken breasts or turkey, they also contain more iron and zinc, along with protein and vitamin B12.
They are affordable. Thighs are one of the most affordable cuts of meat, making them a budget-friendly option for those who want to cook healthy meals without breaking the bank.
It's so flavorful. Chicken thighs have more fat than chicken breasts, which gives them a richer, more flavorful taste. They also have a tender, juicy texture that makes them great for all kinds of cooking methods.
It's versatile. This collection of recipes prove how many kinds of dishes this chicken can be based around.
Calories in chicken thighs
Chicken thighs come in three ways- skinless, boneless AND skinless, and skin-on. Each has similar calories, with the fat difference being the main differentiating factor.
Skinless chicken thighs– 220 calories, 32 grams of protein, and 10 grams of fat.
Boneless skinless chicken thighs– 206 calories, 32 grams of protein,
Skin-on and bone-in chicken thighs– 239 calories, 32 grams of protein, and 12 grams of fat.
The best healthy chicken thigh recipes
These are the BEST healthy chicken thigh recipes and ideas that will ensure that come dinnertime, you'll have something different to enjoy.
You'll find recipes that involve baking, stir-frying, frying, and stuffing, made in one pot, slow cooked, and more. Plenty of options helps keep things exciting, and we have over 40 delicious and EASY chicken thigh recipes for you to try.
Cooking chicken thighs can sometimes be a little tricky, but these recipes prove otherwise- they are all family favorites and have tons of positive reviews.
Oven fried chicken thighs are a healthier and easier alternative to traditional fried chicken, without sacrificing flavor or crispiness.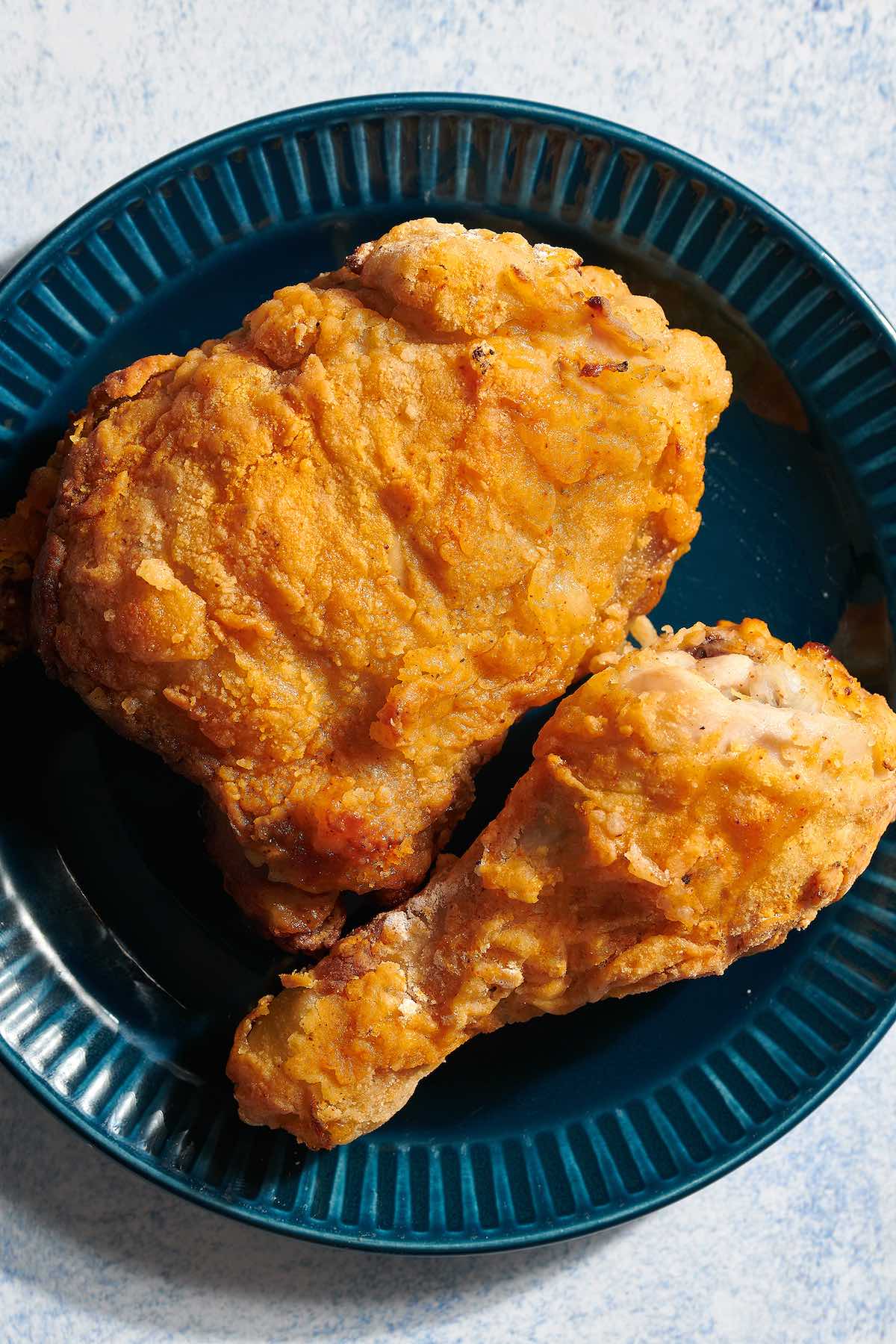 There's nothing better than crisp and juicy chicken thighs made with two kinds of cheese and topped off with delicious sugo, marinara, or pomodoro sauce.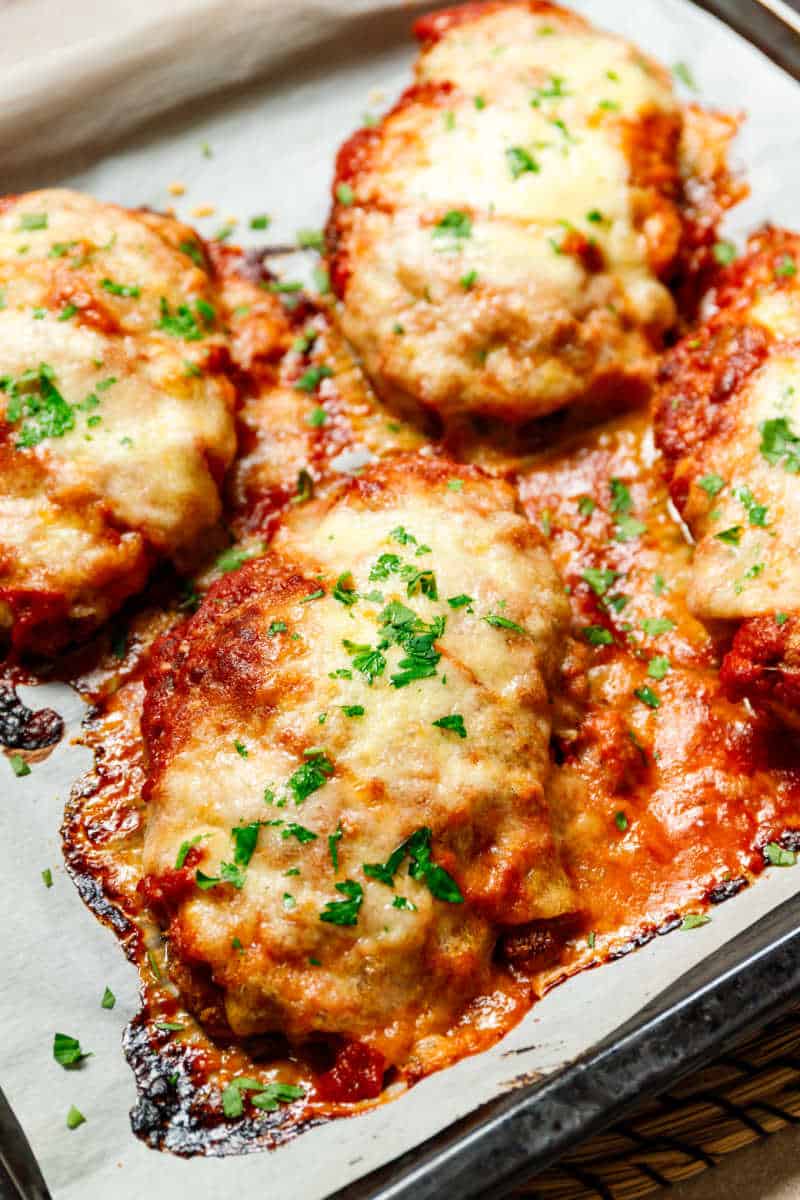 The quickest and fastest way to cook chicken thighs. Air frying them gives them a crispy skin and juicy meat.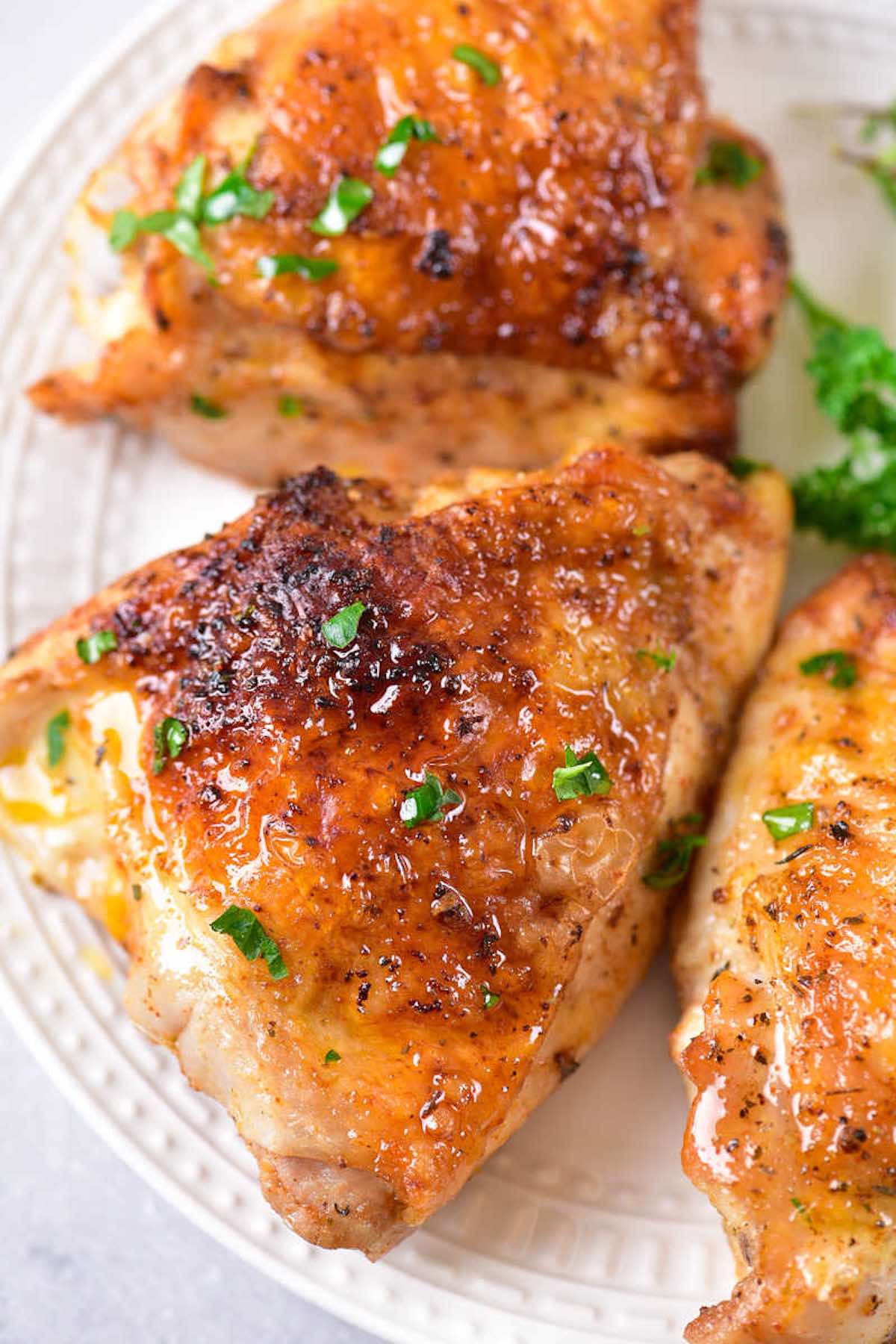 Made with or without a sous vide cooker, the longer cooking time yields super juicy and perfectly cooked chicken.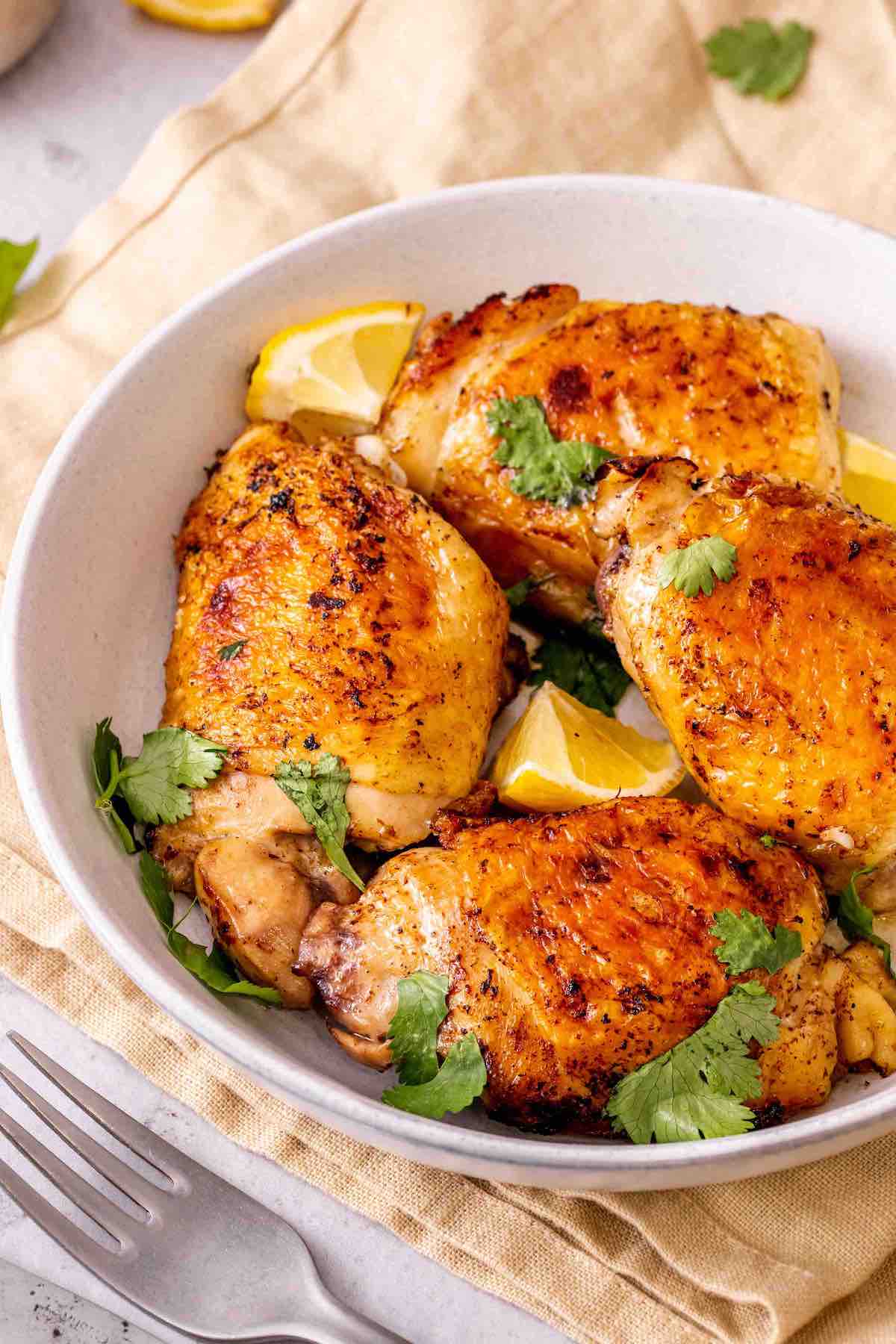 A tried and tested favorite, baking chicken thighs is hands-off and can be easily customized with a plethora of flavors.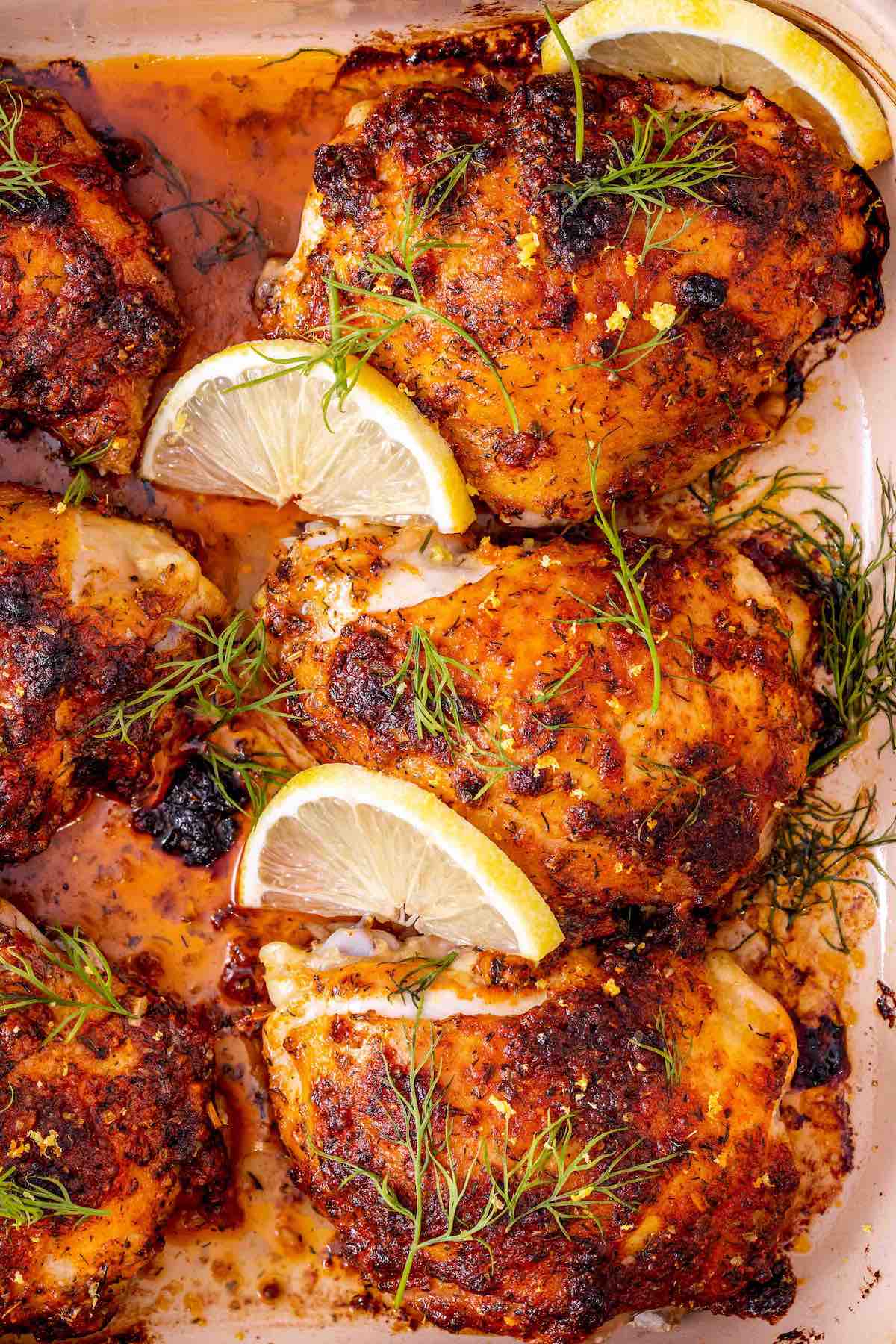 A low-carb recipe to make delicious fried chicken that's succulent on the inside, and crispy on the outside.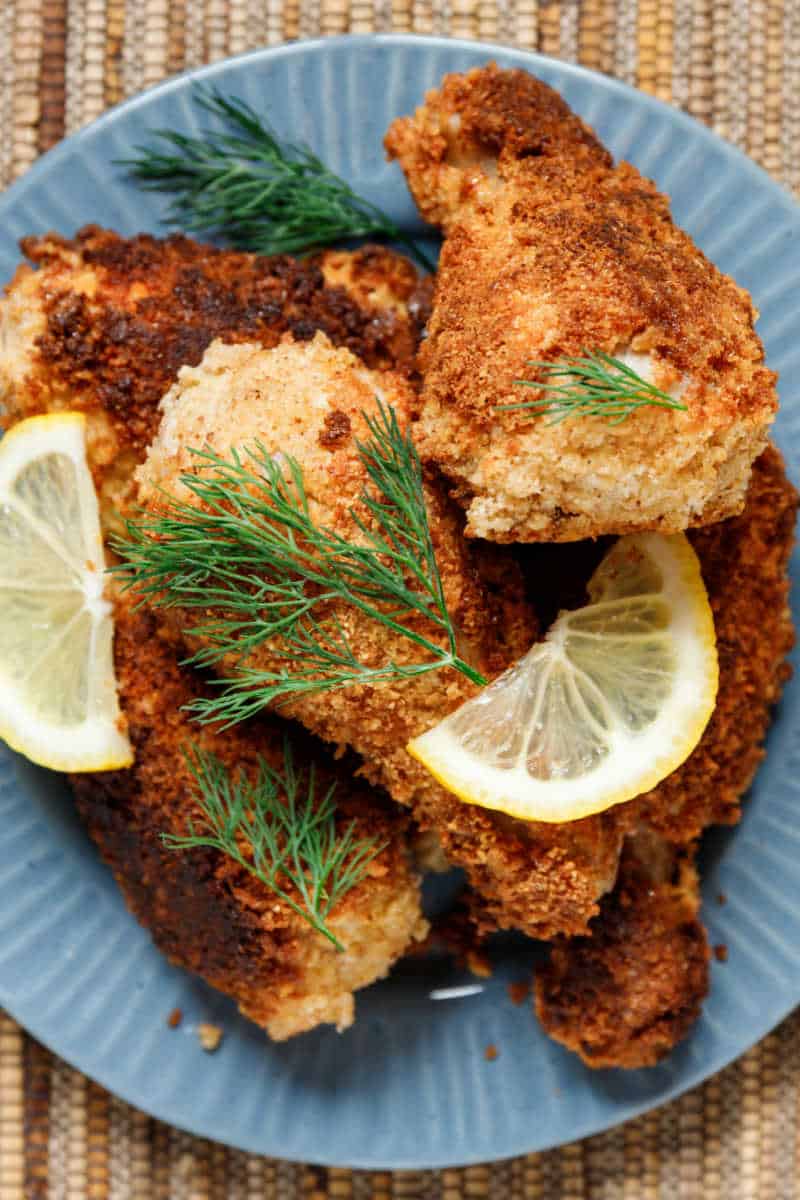 There aren't many better uses of a chicken thigh than to fill it inside a crispy tortilla, add in cheese, and dip it in salsa.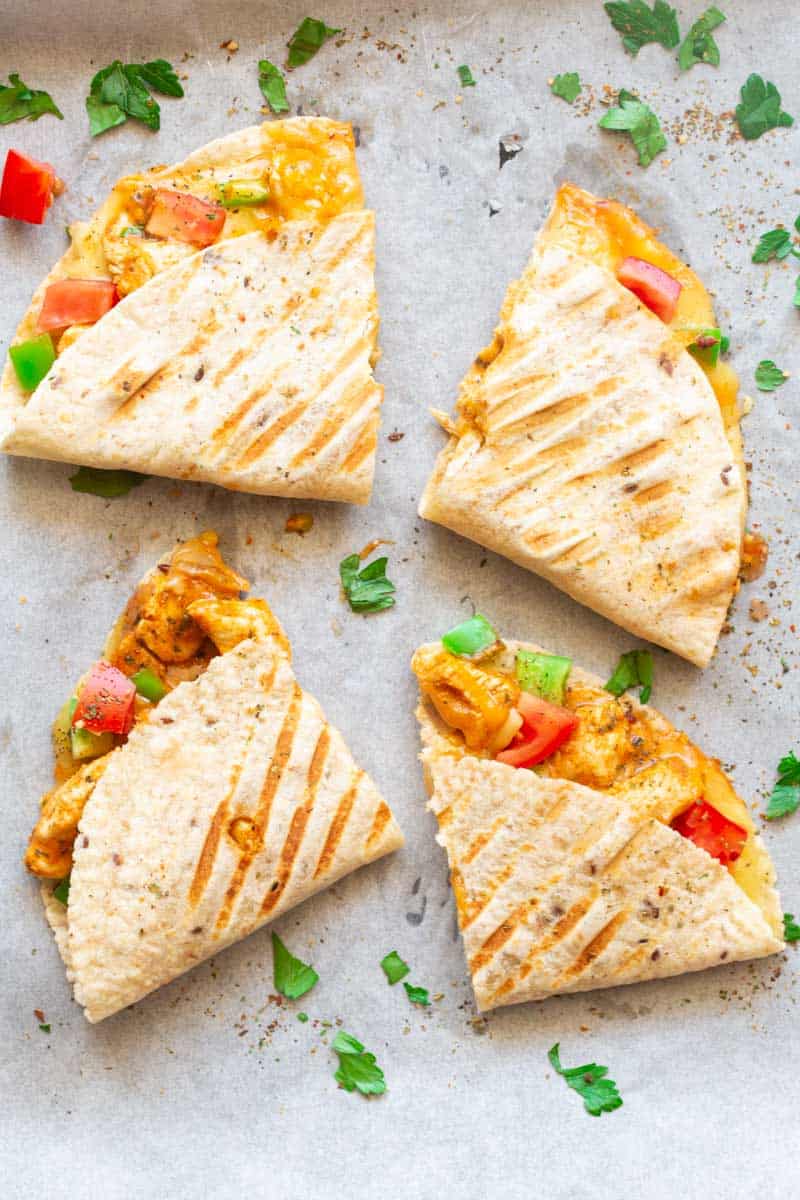 Low-carb and grain free, with just 3 grams of net carbs per serving! Yes, that's what you'll get in this easy-to-make recipe featuring crispy tortillas, chicken thighs and a zesty sauce.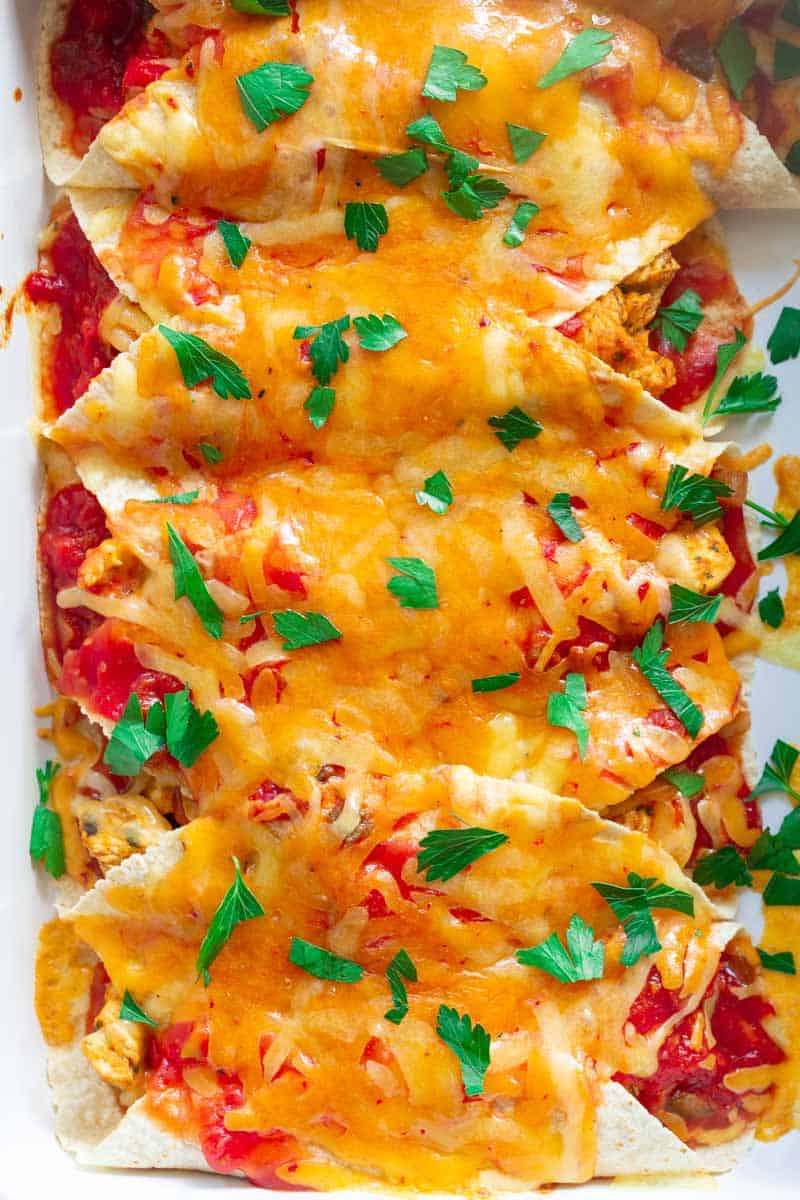 An easy to cook recipe that can be made within 10 minutes! It includes fresh vegetables stir fried with tender chicken, finally covered with delicious Hunan sauce.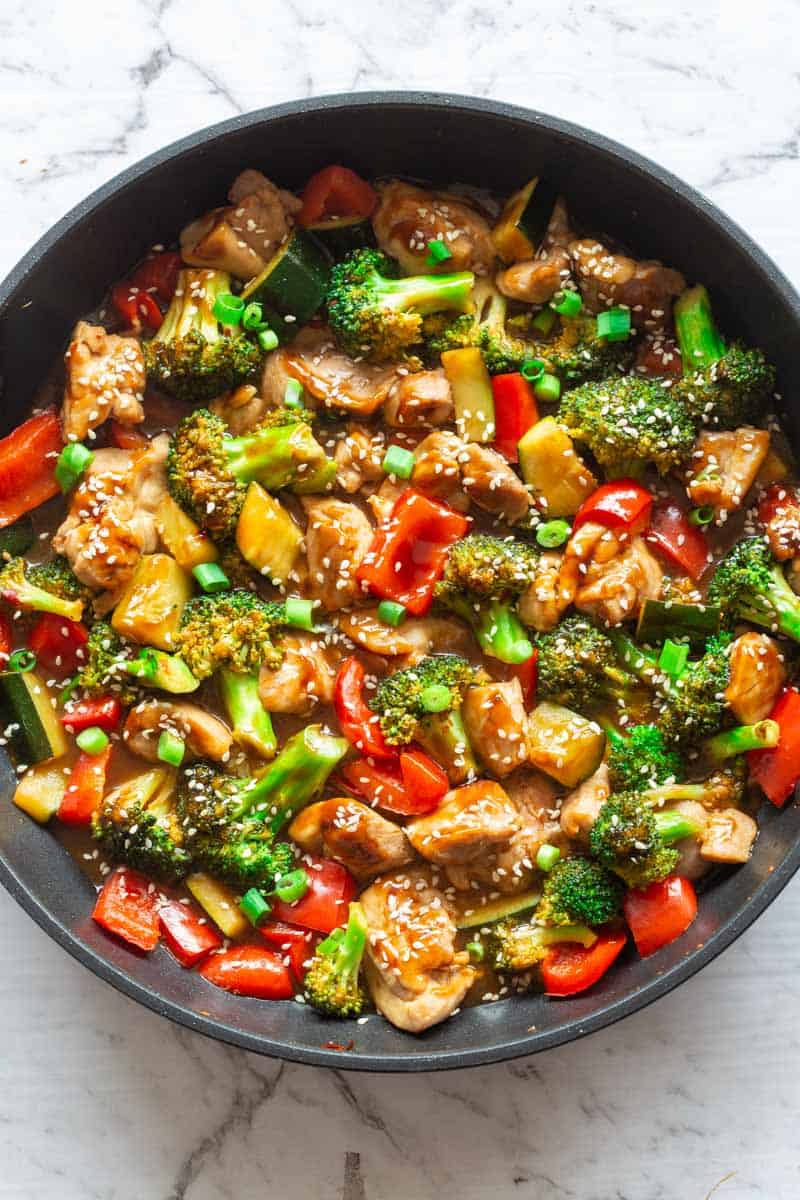 A chicken soup featuring a flavoursome broth, and loaded with soft and juicy chicken. You can use skinless and boneless chicken thighs.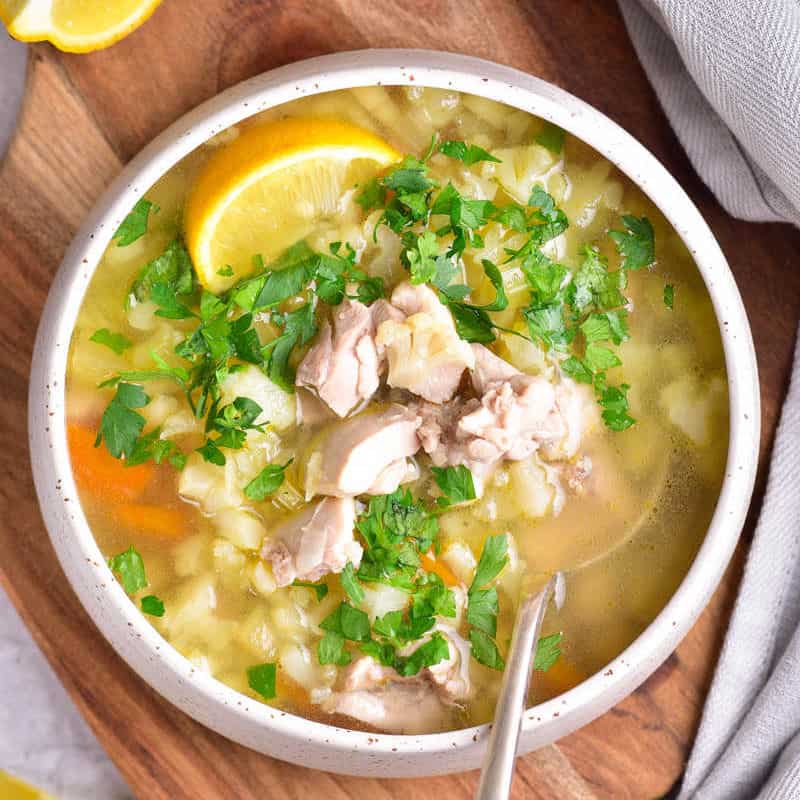 This scrumptious recipe features chicken thigh pieces simmered within a zesty florentine sauce and garnished with baby spinach. The perfect dinner, ready within 10 minutes!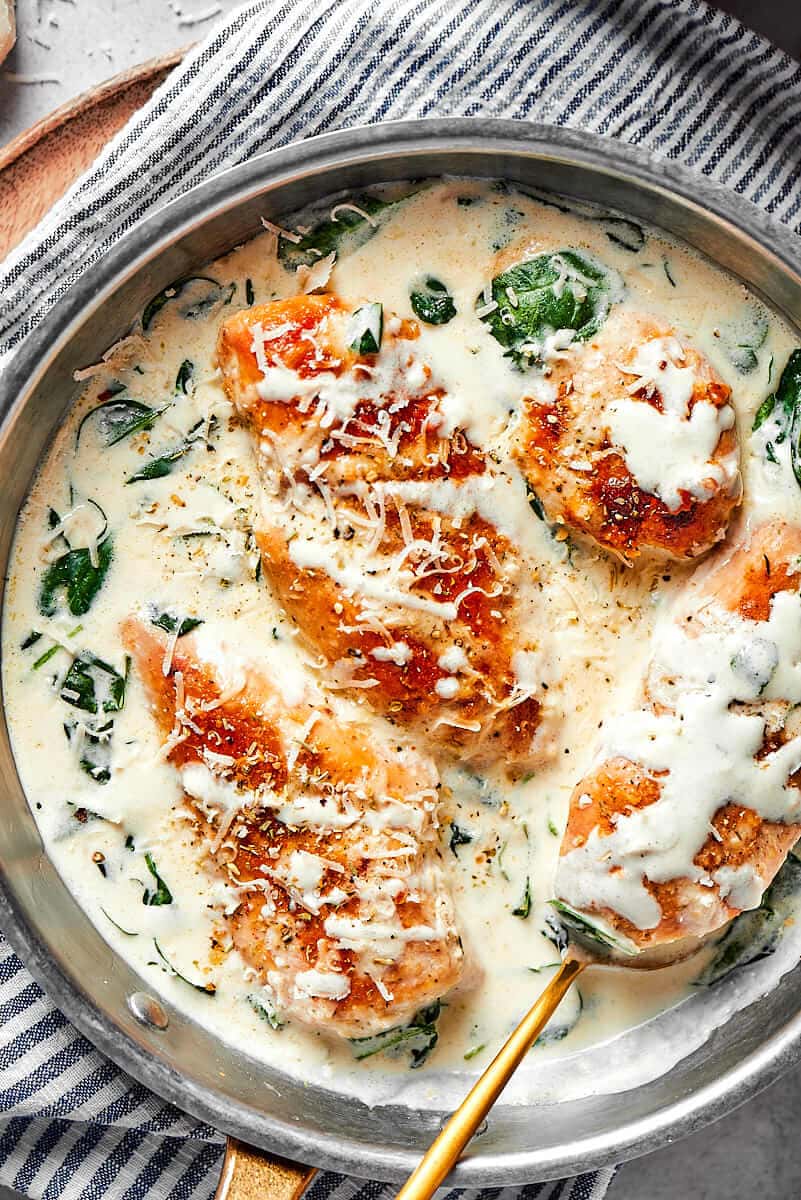 Fresh low-carb veggies stir fried with sliced chicken thighs covered in a mouthwatering stir fry sauce. Name us a better combination. We'll wait!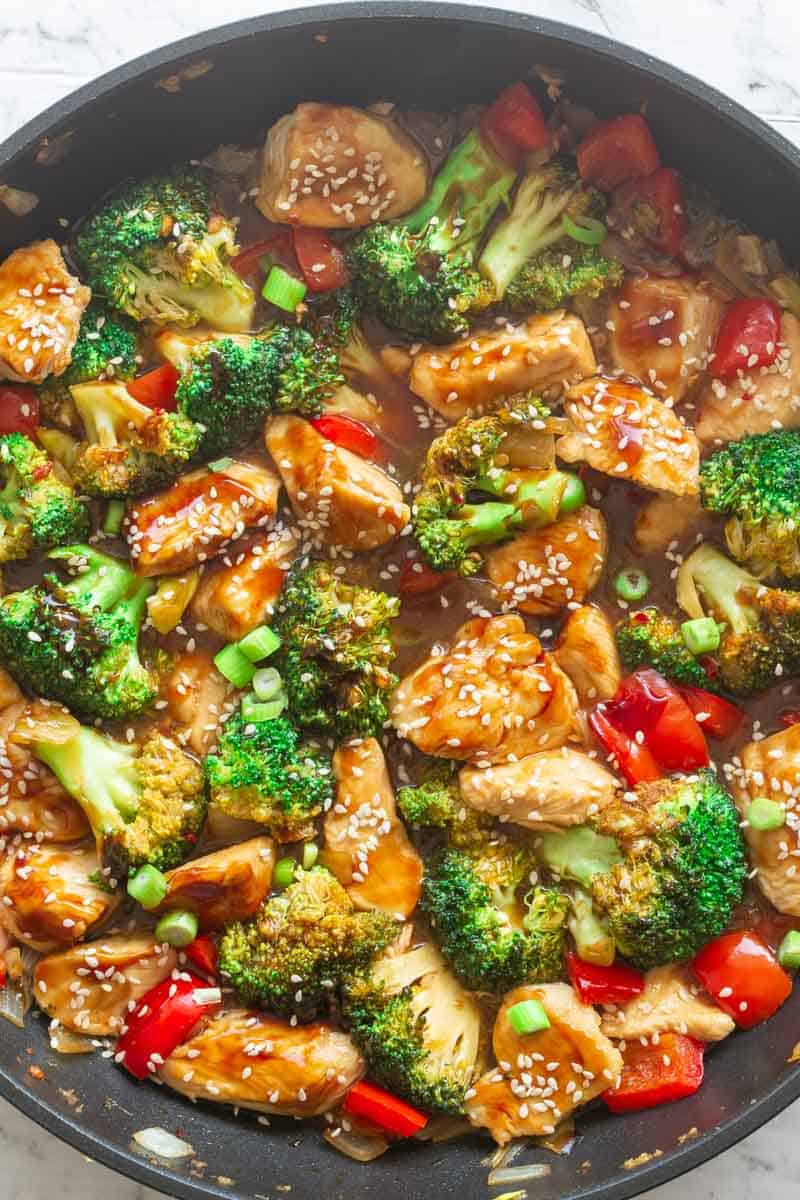 This easy to make orange chicken is a treat your tastebuds will thank you for. It includes bite-sized chicken, combined with sticky orange sauce.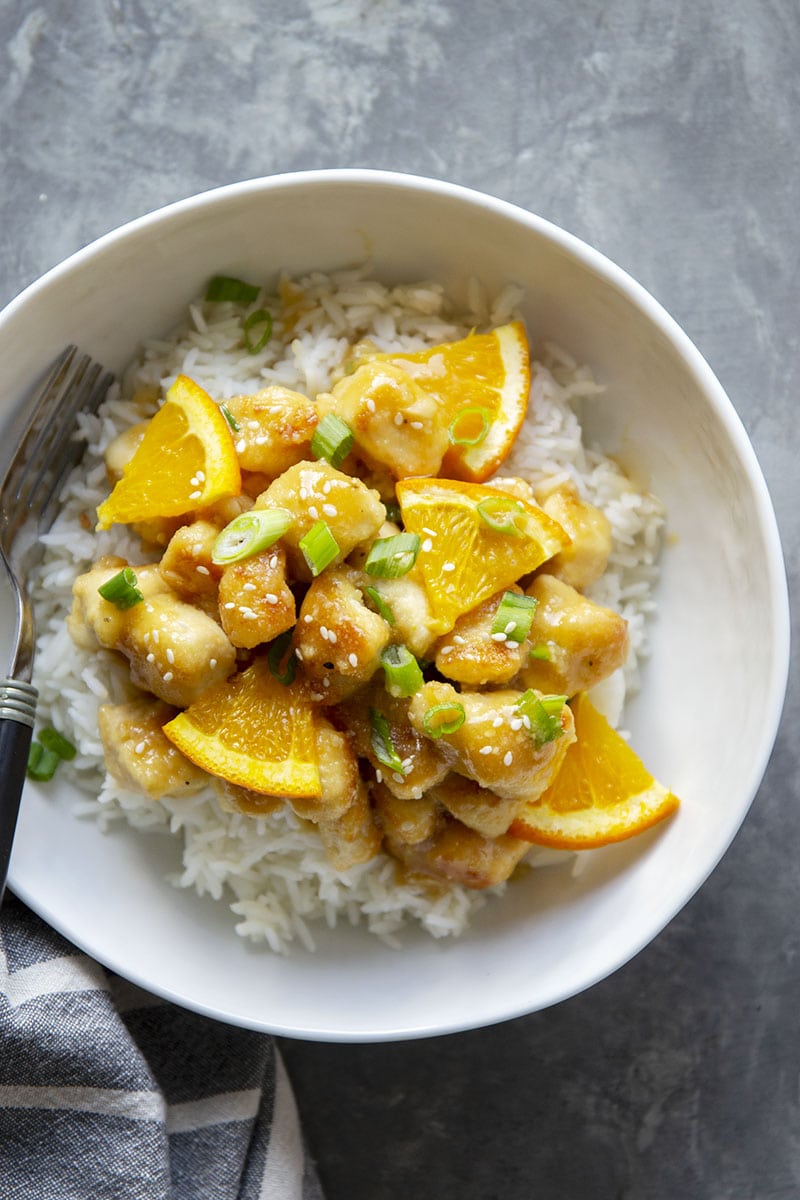 Baked boneless chicken thigh fillets taste even better than their chicken breast counterpart!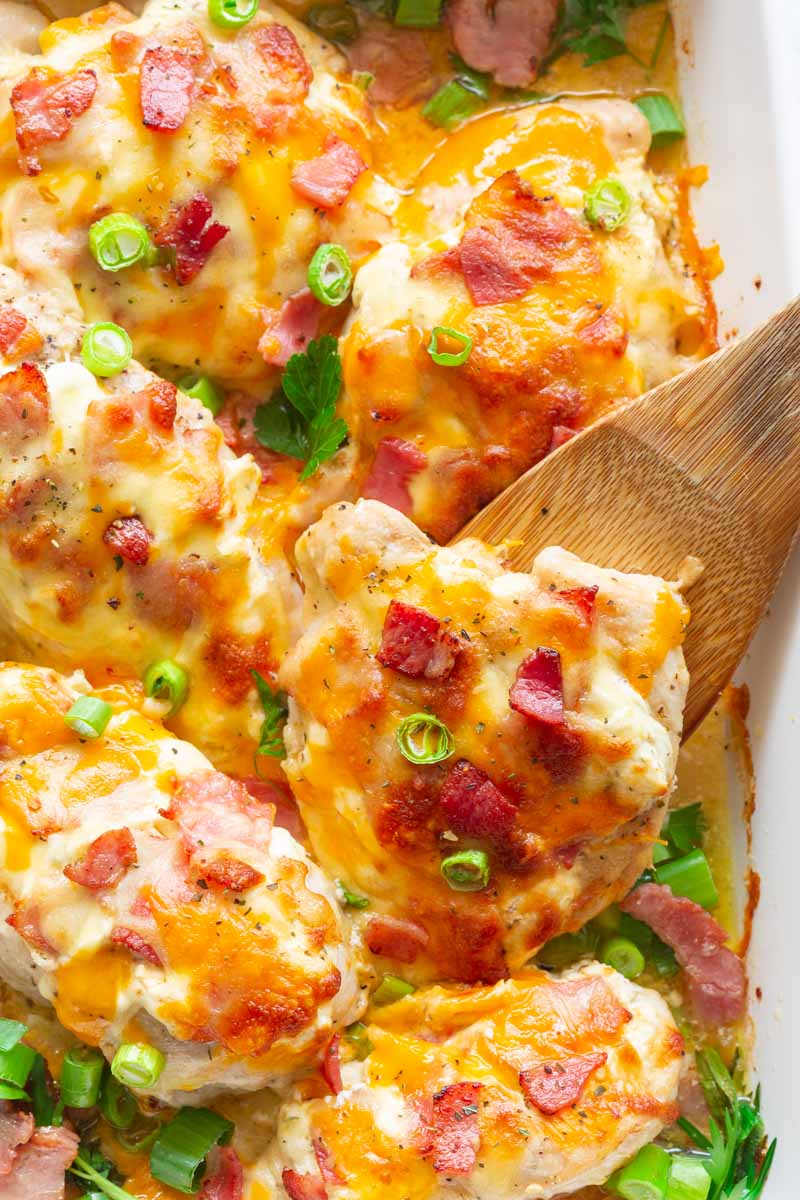 The keto version of the classic Pad Thai, minus the carbs! It's made with shirataki noodles and is a great option for a quick and easy to make dinner.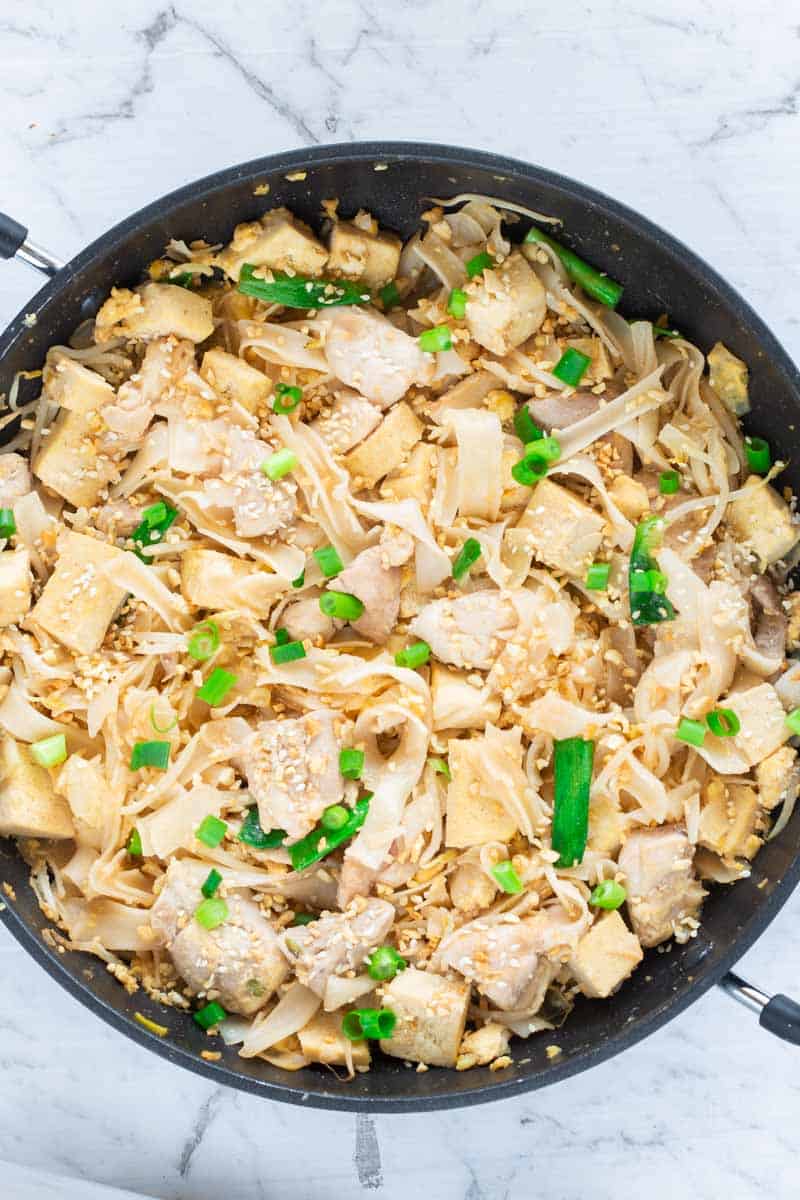 More ways to use chicken thighs
Frequently Asked Questions
Should I cook chicken thighs with bone-in or boneless?
Both bone-in and boneless chicken thighs have their benefits. Bone-in chicken thighs tend to be more flavorful and juicy, while boneless chicken thighs cook more quickly and have less fat.
Do I need to marinate chicken thighs before cooking?
Marinating chicken thighs before cooking can help enhance their flavor and tenderize the meat. However, with so many spice and sauce blends, simple seasonings work just as well too.
Can I cook chicken thighs from frozen?
Yes, you can cook frozen chicken thighs, but it is best to thaw them out first. This will ensure the chicken remains juicy instead of rubbery,
How do I know when chicken thighs are cooked?
The best way to know if chicken thighs are cooked is to use a meat thermometer to check the internal temperature. They should reach an internal temperature of 165°F.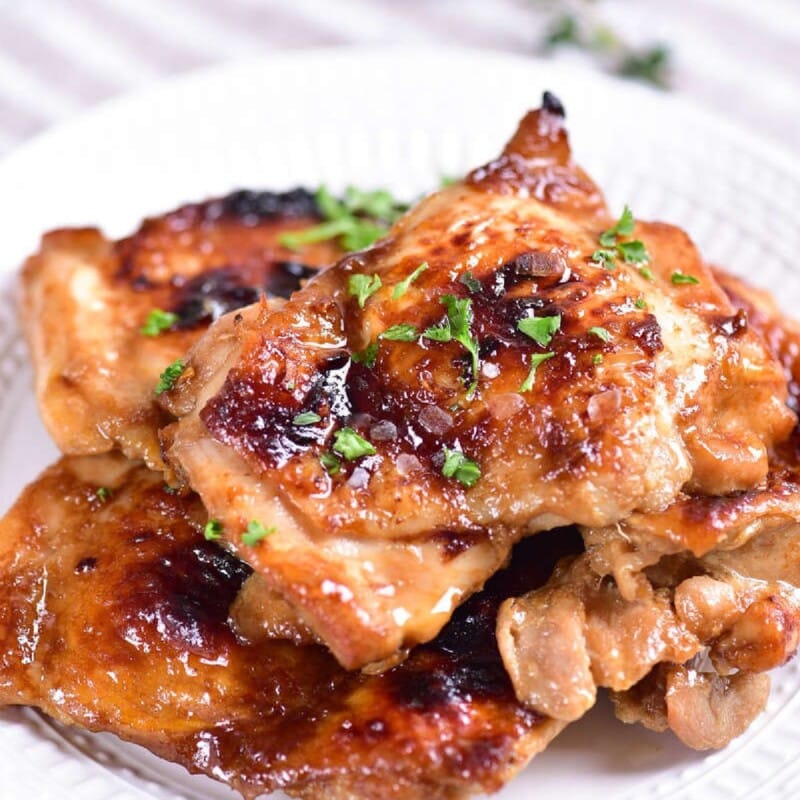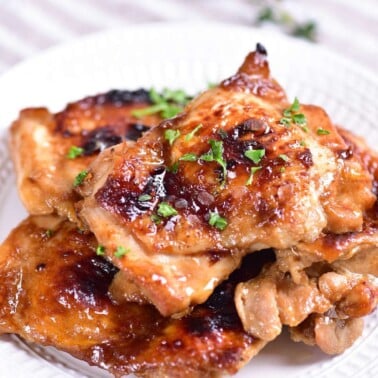 Healthy Chicken Thigh Recipes
These healthy chicken thigh recipes are easy, versatile, and, most importantly, delicious! The chicken turns out juicy and flavorful every single time.
Instructions
Preheat the oven to 210C/425F. Season your chicken thigh fillets with salt and pepper and set aside.

In a large bowl, whisk together the olive oil, soy sauce, Dijon mustard, maple syrup, brown sugar and garlic. Transfer the mixture into a large ziplock bag, then add the chicken thighs to them and toss until combined.

Let the chicken marinate for at least 10 minutes.

Remove the chicken from the marinade and place them on a large baking sheet lined with tinfoil.

Bake for 20 minutes, before switching the oven to the broil setting so the sauce on top slightly thickens.

Remove the baked chicken thighs from the oven and serve immediately.
Notes
TO STORE: Leftovers can be stored in the refrigerator, covered, for up to 5 days. TO FREEZE: Place the cooled baked chicken thighs in an airtight container and store it in the freezer for up to two months. TO REHEAT: Either microwave the chicken for 30-40 seconds or in a preheated oven until hot.
Nutrition
Serving:
1
chicken thigh
Calories:
240
kcal
Carbohydrates:
4
g
Protein:
32
g
Fat:
12
g
Sodium:
654
mg
Potassium:
266
mg
Fiber:
1
g
Vitamin A:
94
IU
Vitamin C:
1
mg
Calcium:
19
mg
Iron:
1
mg
NET CARBS:
3
g
Disclosure: This post may contain affiliate links. I may earn a small commission for my endorsement, recommendation, testimonial, and/or link to any products or services from this website.