Have chicken on hand and not sure what to cook for dinner? These healthy chicken recipes will have you covered! Included are secret tricks on how to cook chicken breast perfectly!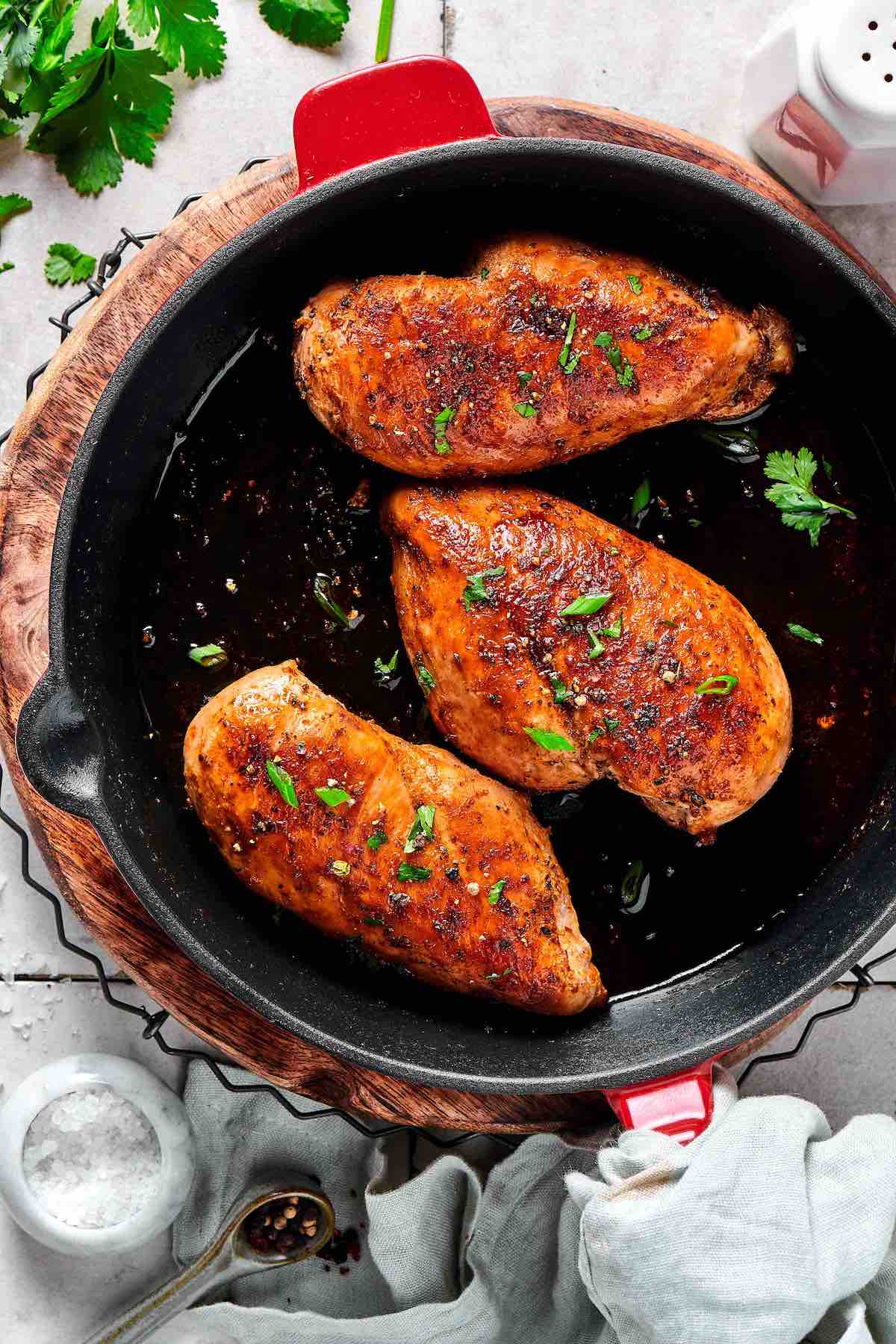 Chicken breasts are the most popular and affordable protein source out there. It's easily the foundation of many dinners out there. It was the primary animal protein we ate in our household.
With many of us following a healthier diet, having some healthy chicken breast recipes in our arsenal is always handy.
Table of Contents
Benefits of eating chicken breast
Eating chicken breasts has many benefits, from providing high-quality protein to supporting bone health and aiding weight loss.
It's low calorie– Chicken breast is fantastic on a weight loss or low-calorie diet because it contains just 110 calories per 4-ounce serving and 24 grams of protein.
It is a mood booster– Poultry, especially chicken, contains the amino acid tryptophan, which is associated with serotonin. Serotonin is often referred to as the 'feel good' hormone.
There are tons of nutrients– Vitamin B12, zinc, and iron are all key nutrients found in chicken.
It's easy to find– Chicken breasts are widely available at most grocery stores, making them a convenient source of protein.
It's affordable– Compared to other types of meat, chicken breasts are often more affordable, making them a budget-friendly option for meal planning.
What is the healthiest way to cook chicken?
The healthiest ways to cook chicken are steaming, grilling, poaching, and baking. All four techniques require minimal oil but keep plenty of flavors.
What to make with chicken breasts?
Chicken and chicken breast fillets are so versatile they can be used in many recipes. You can use pre-cut chicken breast fillets
Here are the BEST boneless chicken breast recipes you need right now. You'll find recipes using grilled chicken, baked chicken, and more unique (but easy) ways to use this poultry! Chicken has the unfair stigma of being dry or bland, but these chicken breast recipes prove otherwise!
While turkey sausage is delicious, this chicken version gives it a run for its money and is so versatile, you can enjoy it for breakfast, brunch, or dinner!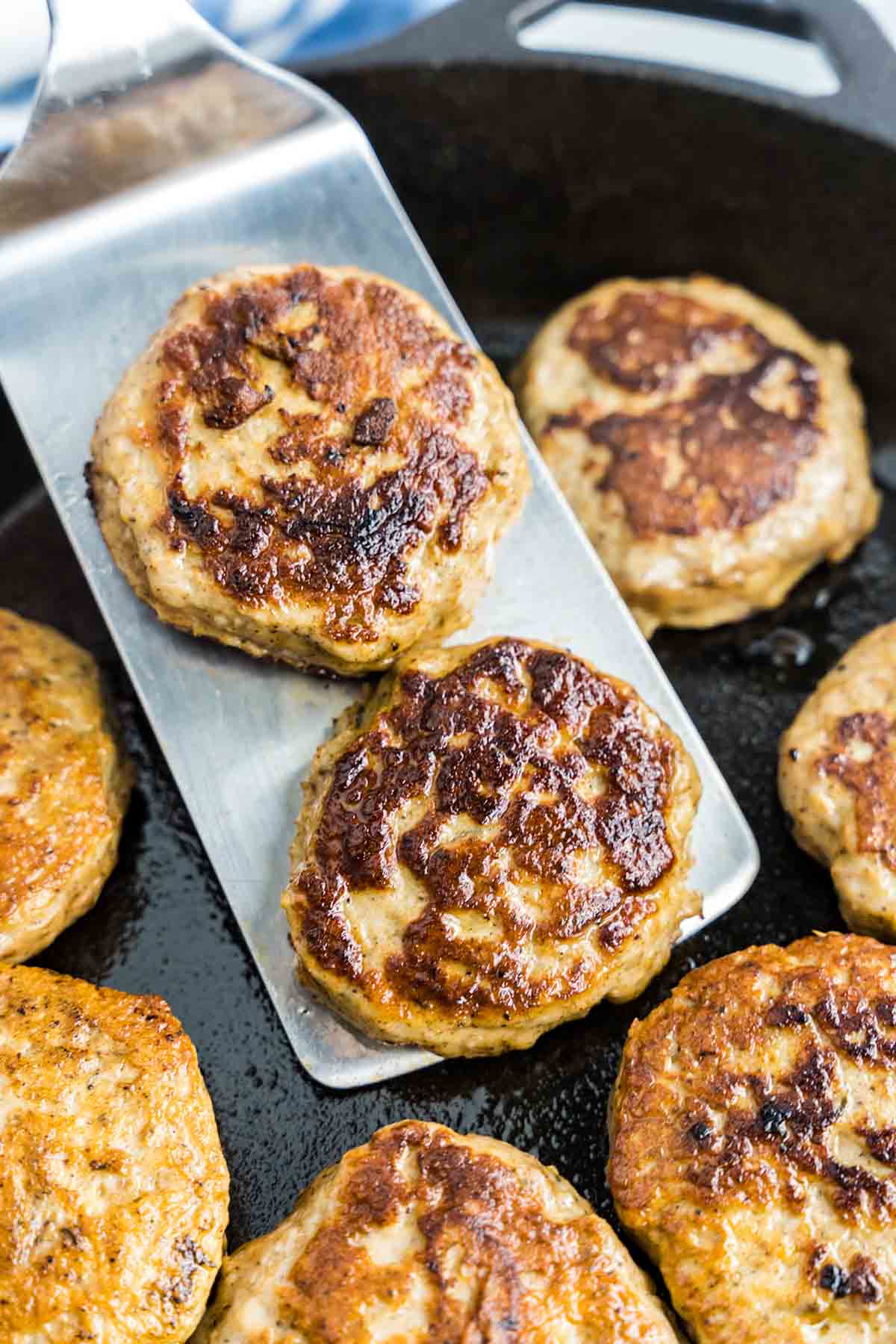 Move over Nandos- this copycat peri peri chicken recipe is both healthy and delicious!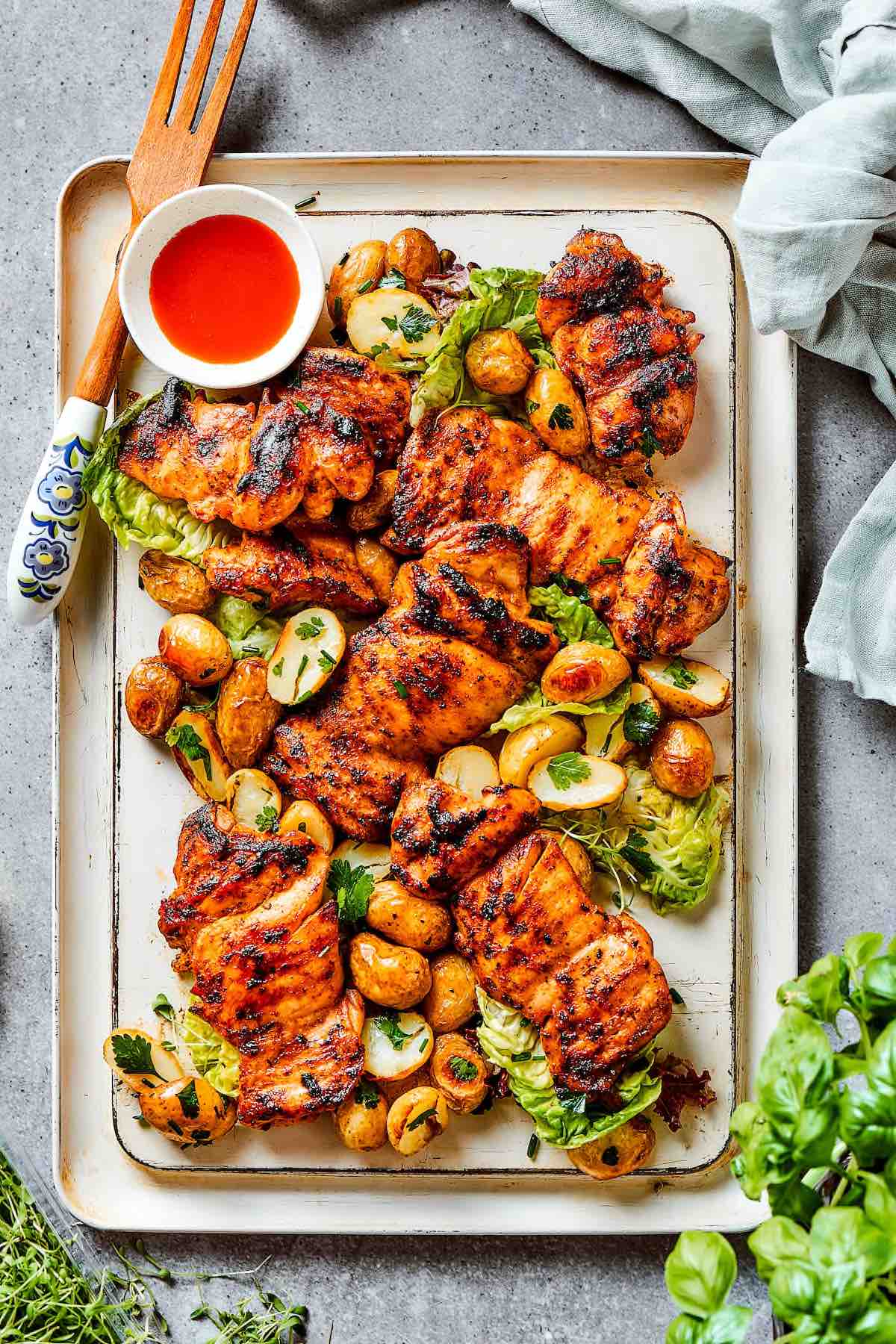 Sheet pan chicken and veggies is a quick and easy one-pan meal that is perfect for busy weeknights. Seasoned chicken and a variety of colorful vegetables are roasted together on a single sheet pan for a healthy and delicious dinner.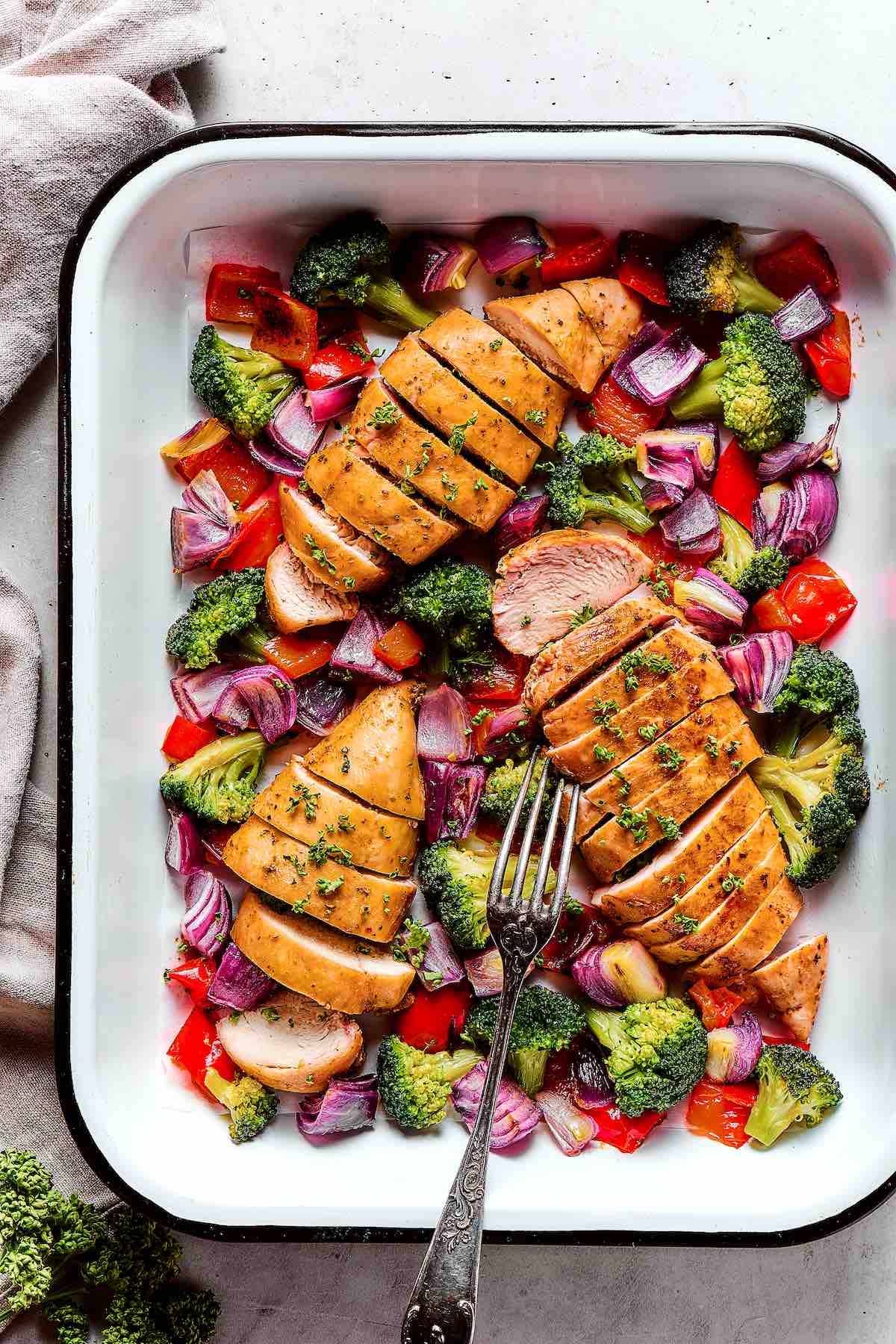 A low carb chicken parmesan garnished with marinara sauce (or sugo or pomodoro!) and two types of cheese. This crisp and juicy chicken is sure to get you drooling!
Love chicken parm? Try chicken parmigiana or air fryer chicken parmesan.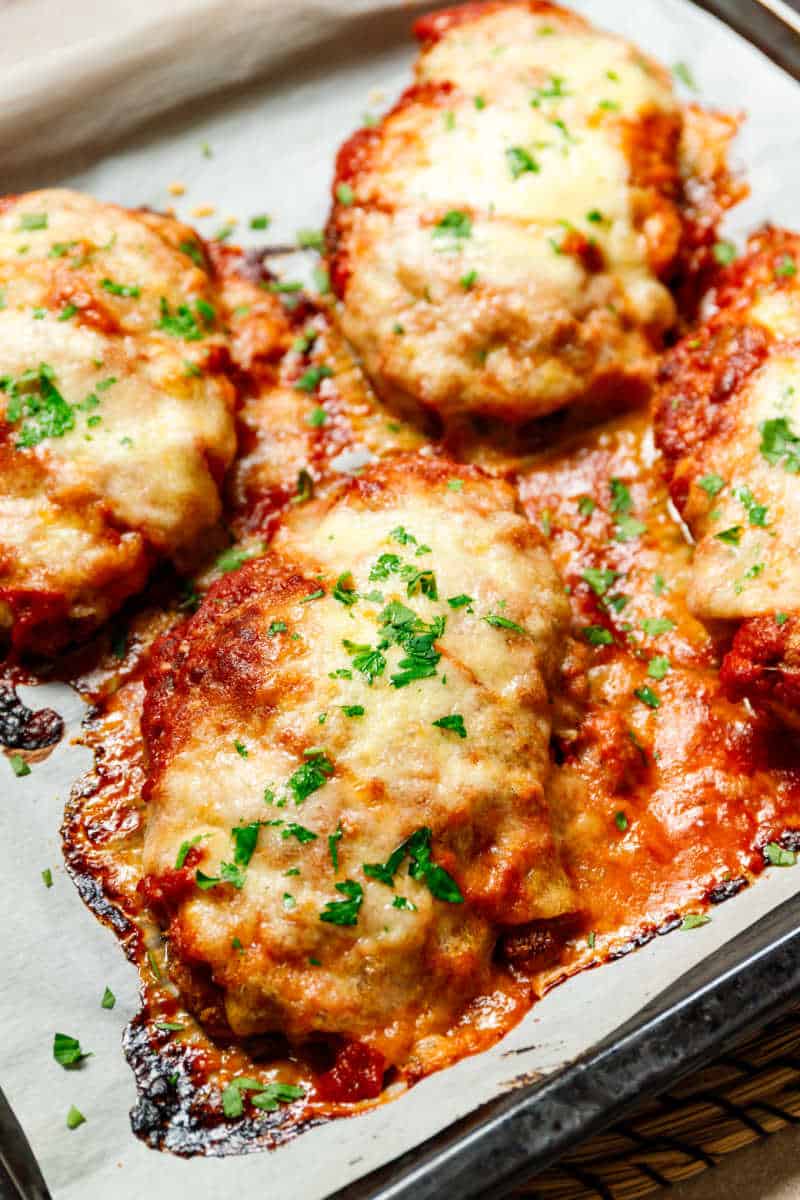 Tender, stir-fried chicken with fresh veggies covered with spicy Hunan sauce. Oh! And the best part? You can get it ready in under 10 minutes!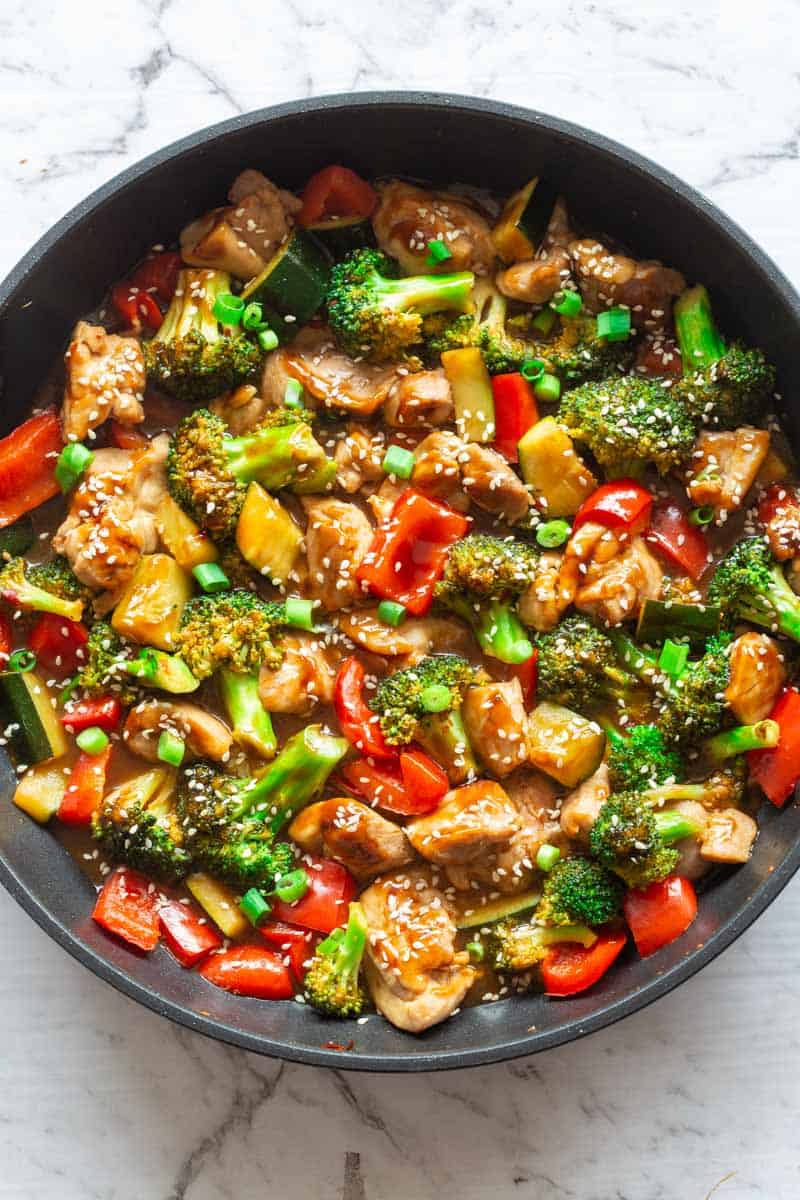 Sliced chicken mixed with a healthy dose of fresh vegetables and covered with flavourful stir fry sauce. This makes for a perfect weeknight meal.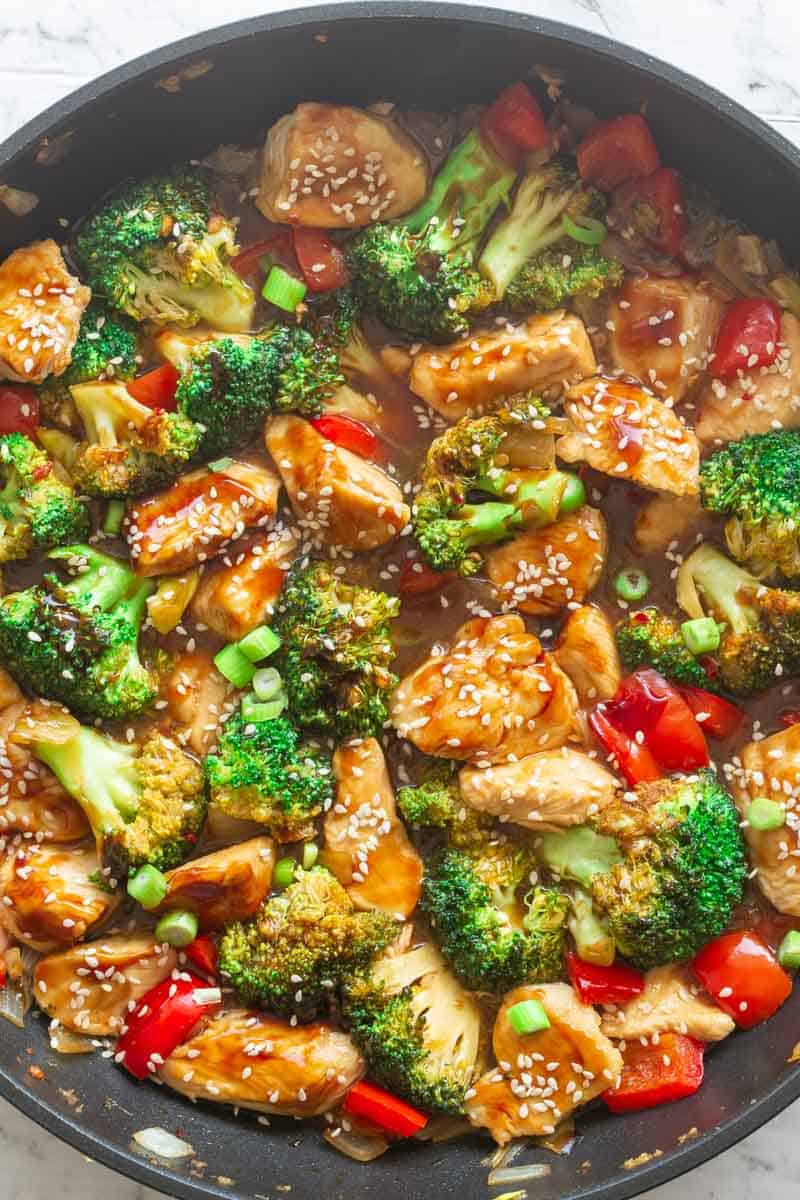 A ridiculously easy to make recipe featuring tender chicken breast pieces cooked in a rich and creamy florentine sauce, with spinach added on. A perfect dinner recipe!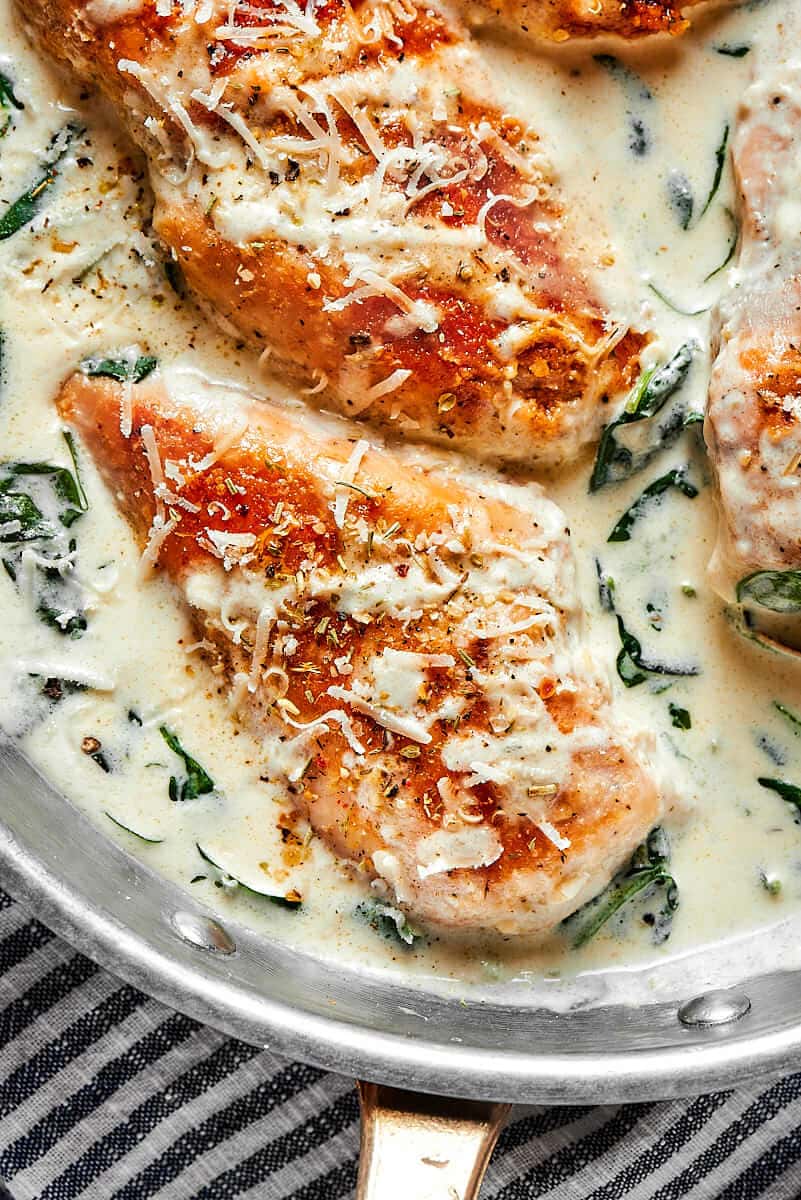 Bite-sized chicken covered with deliciously healthy orange sauce. Sweet, Sour, and Savory, it's secretly low carb.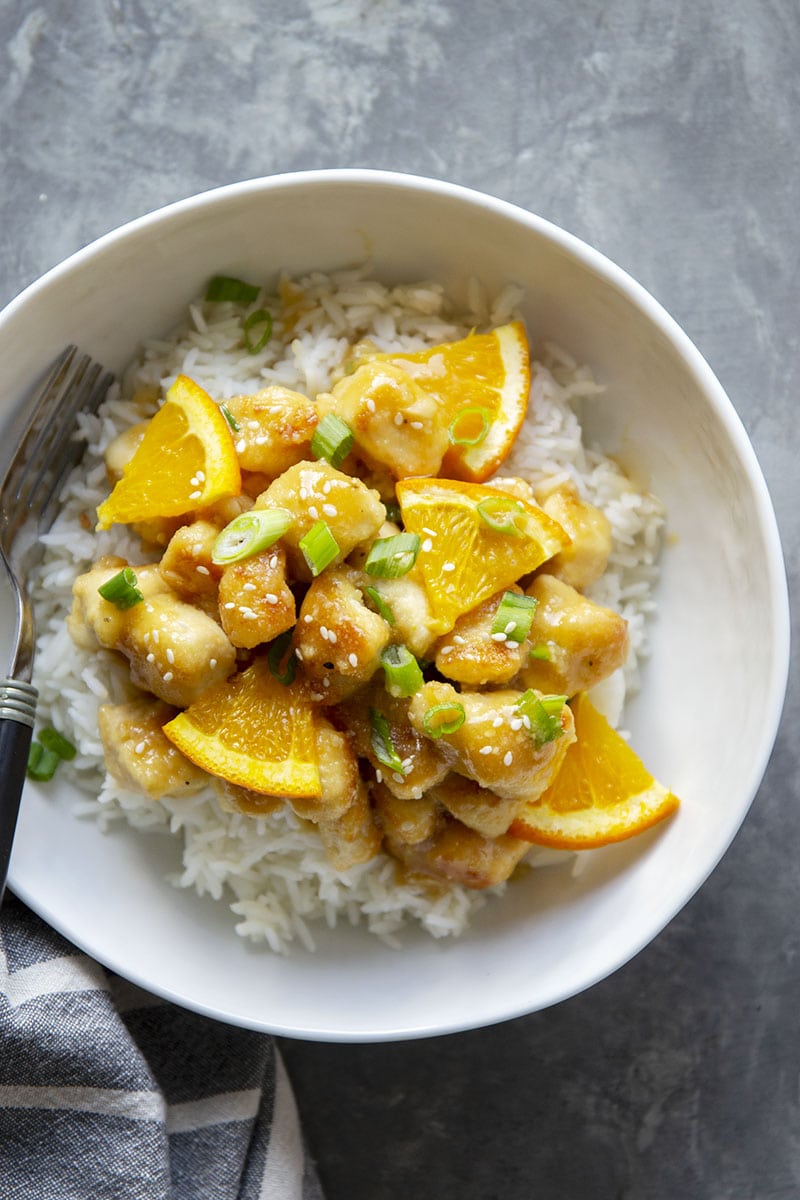 The juiciest and most delicious baked chicken breast with a simple spice mix.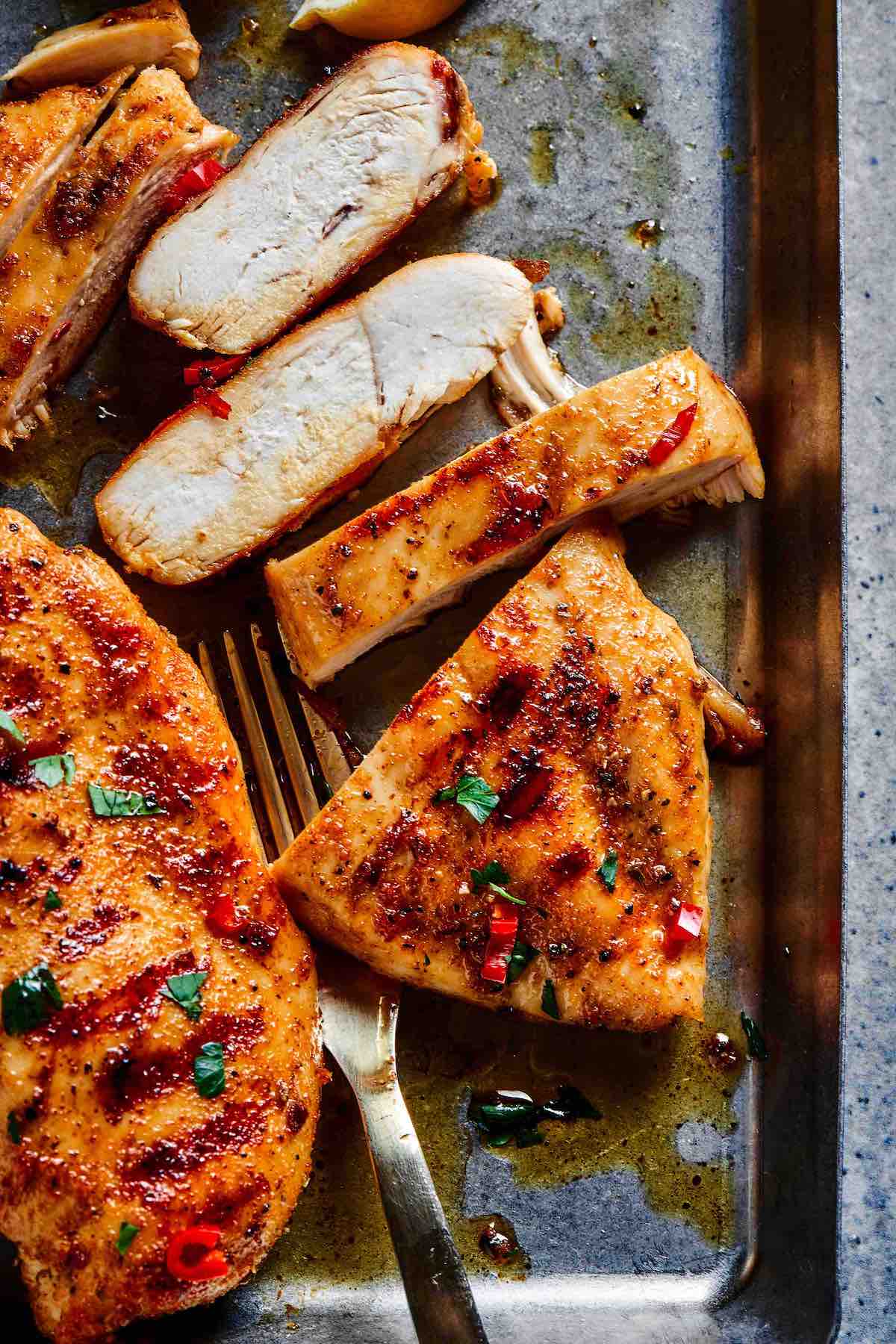 The fastest way to perfectly juicy and moist chicken in to air fry it! It cooks in less than 8 minutes.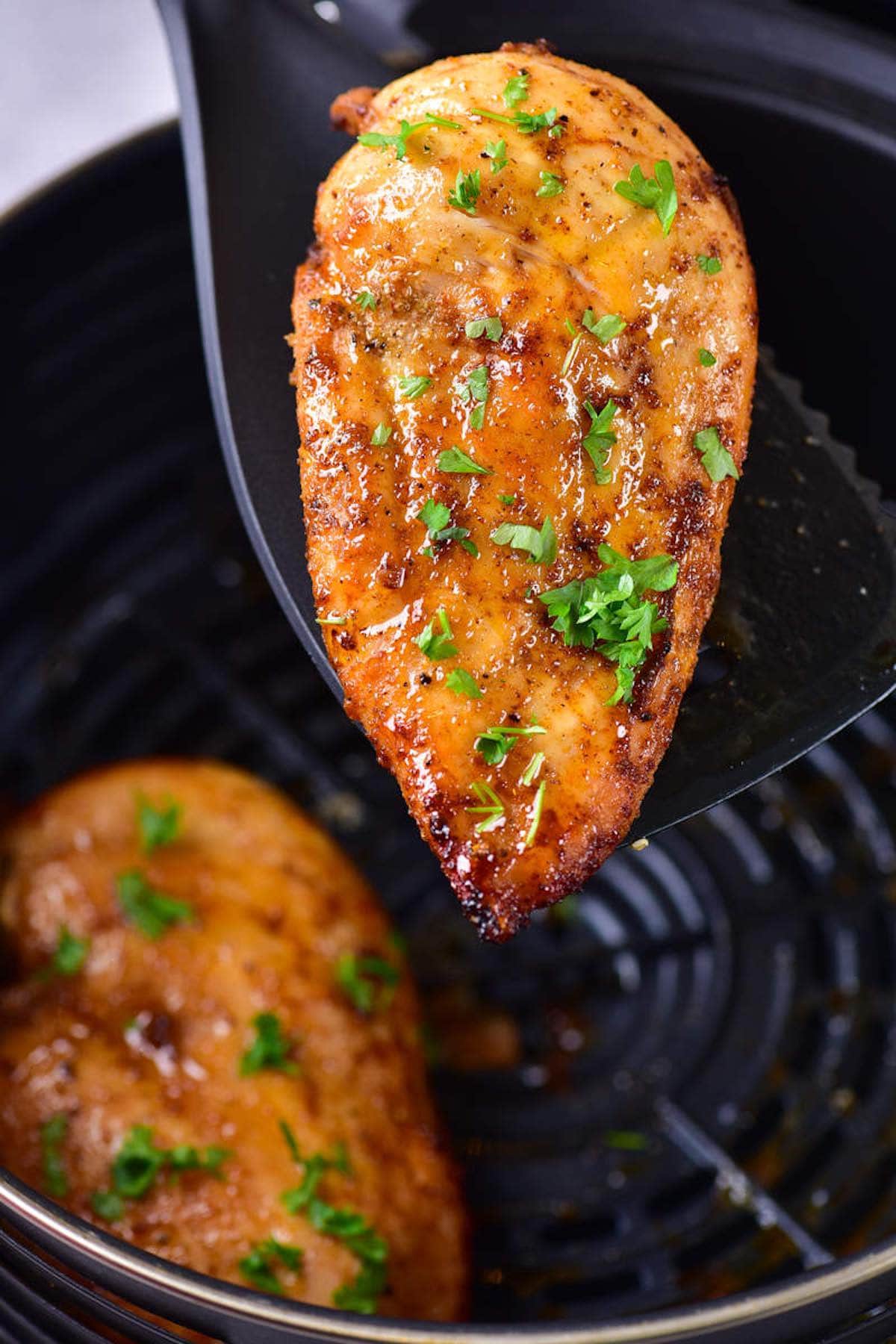 A low carb dish featuring bacon, chicken, two kinds of cheese, and a drizzle of ranch seasoning. An easy-to-make dinner recipe that can be made within 20 minutes!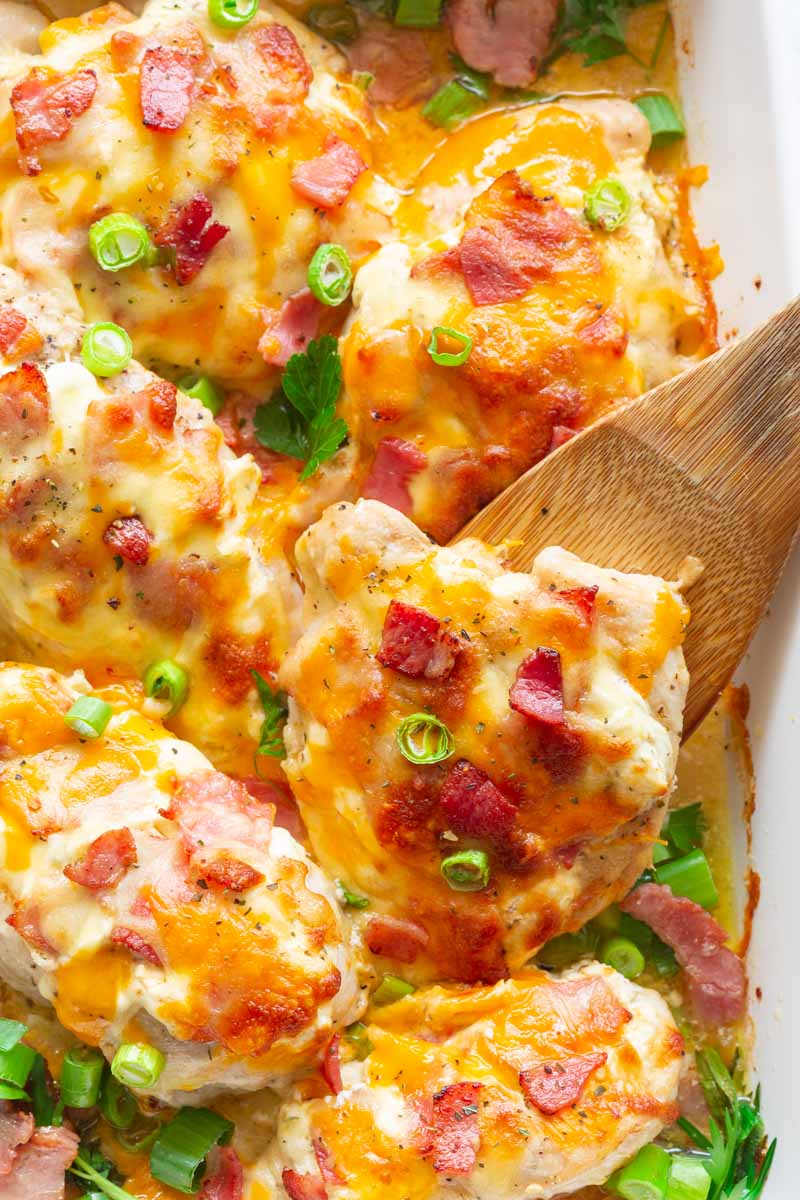 A sumptuous and delicious broth loaded with melt-in-your-mouth chicken. This chicken soup is the perfect combo of healthy and flavorsome!
A quick and easy to make dinner recipe, featuring Shirataki noodles. It looks and tastes exactly like the famous Pad Thai, but without the carbs!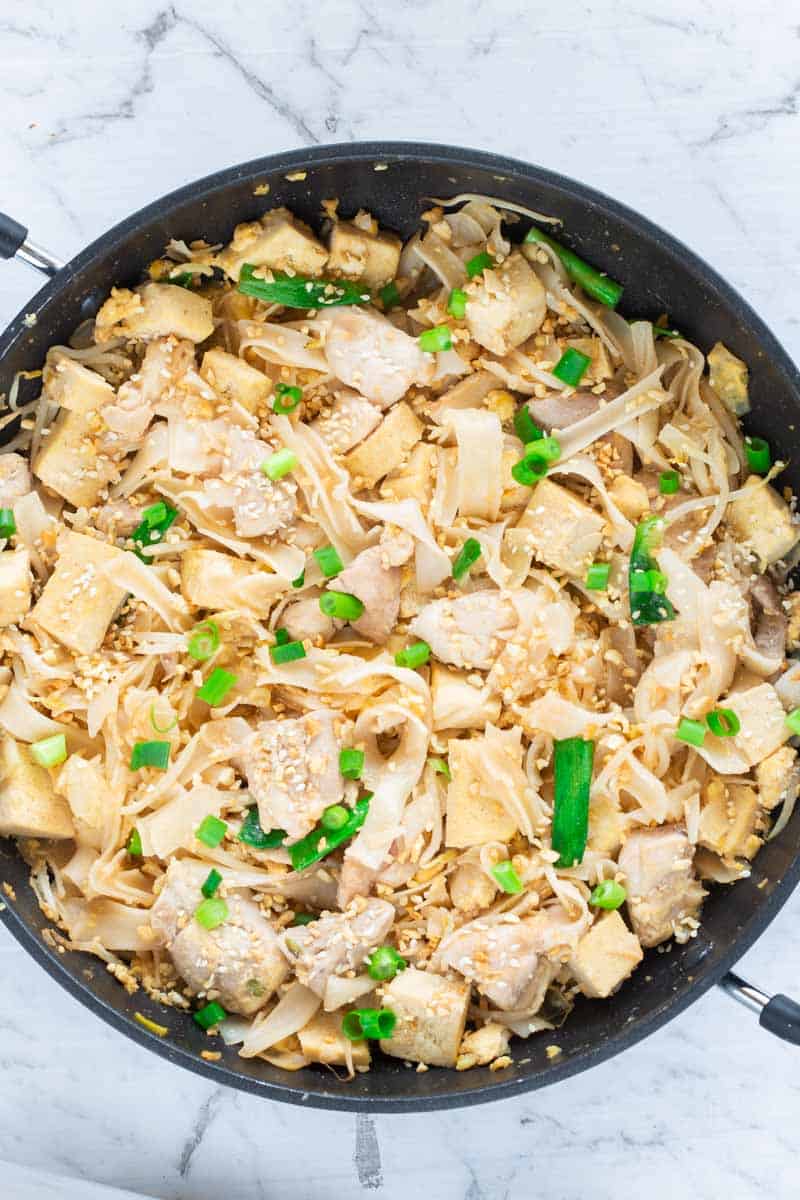 A quick and easy way to elevate the humble chicken breast that cooks up in no time!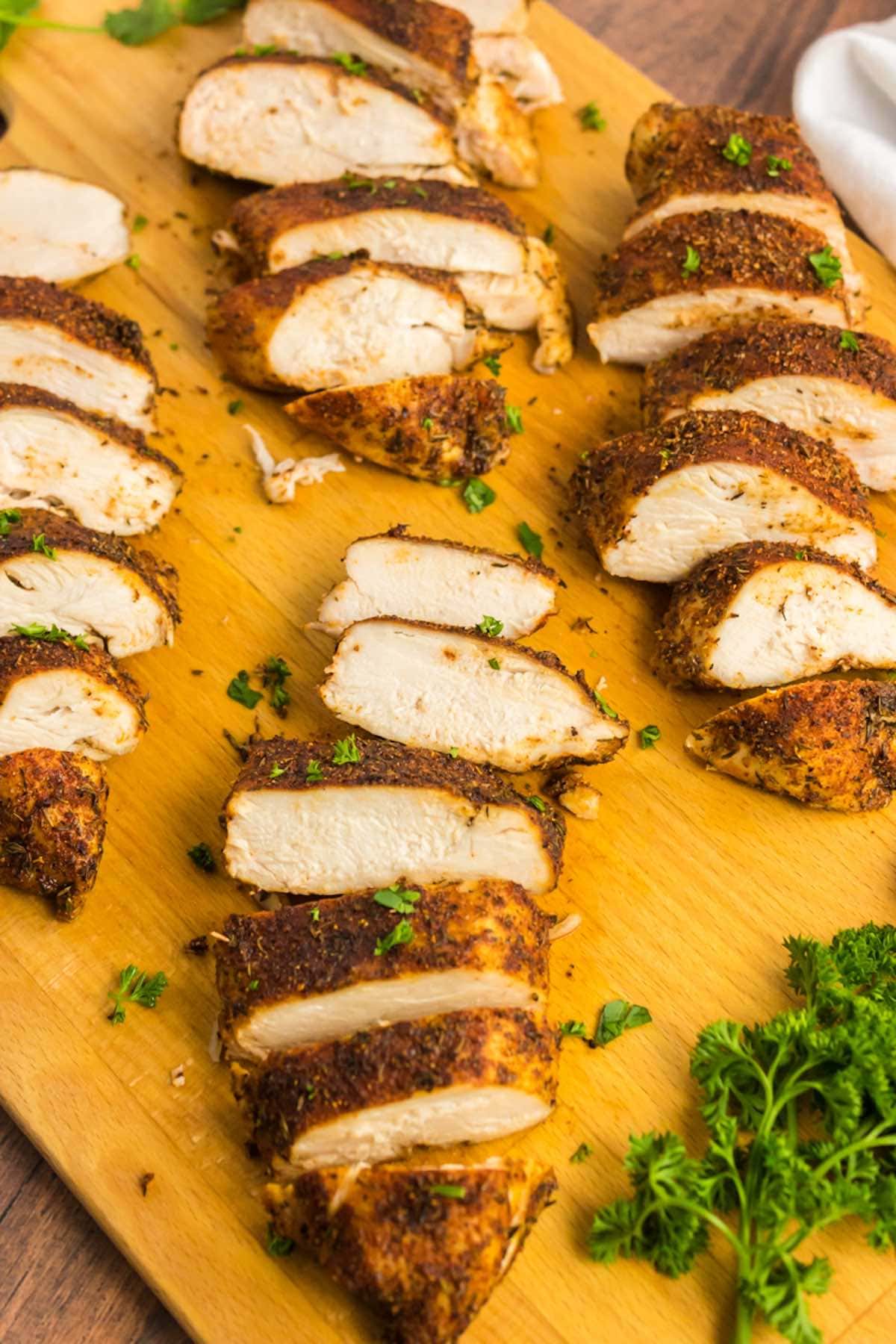 Crisp tortillas with a generous filling of cheese, chicken breast, and salsa. This recipe is a air fryer take on the classic Mexican dish!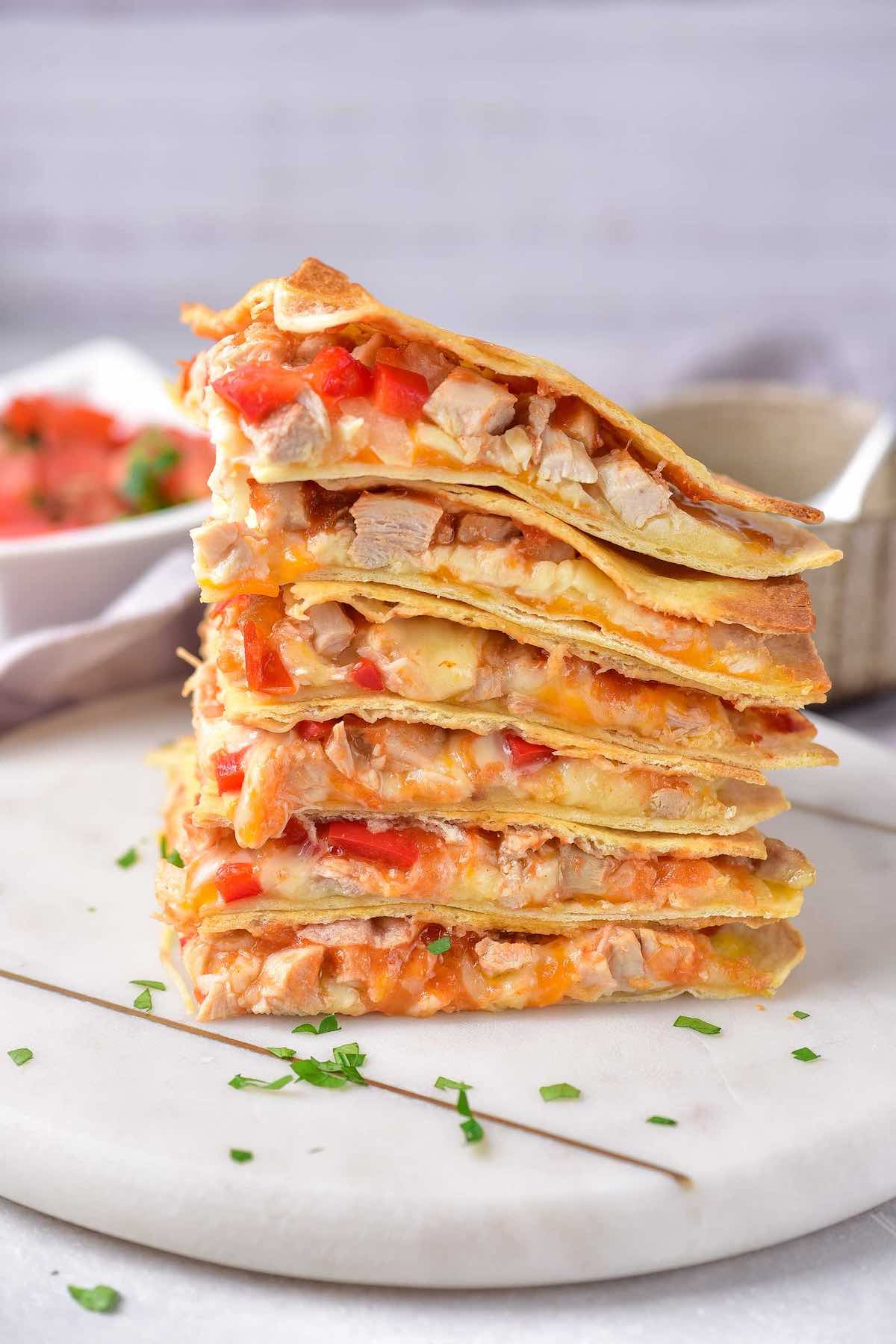 This recipe features crispy tortillas filled with chicken, cheese and a spicy sauce. With only 3 grams net carbs per serving!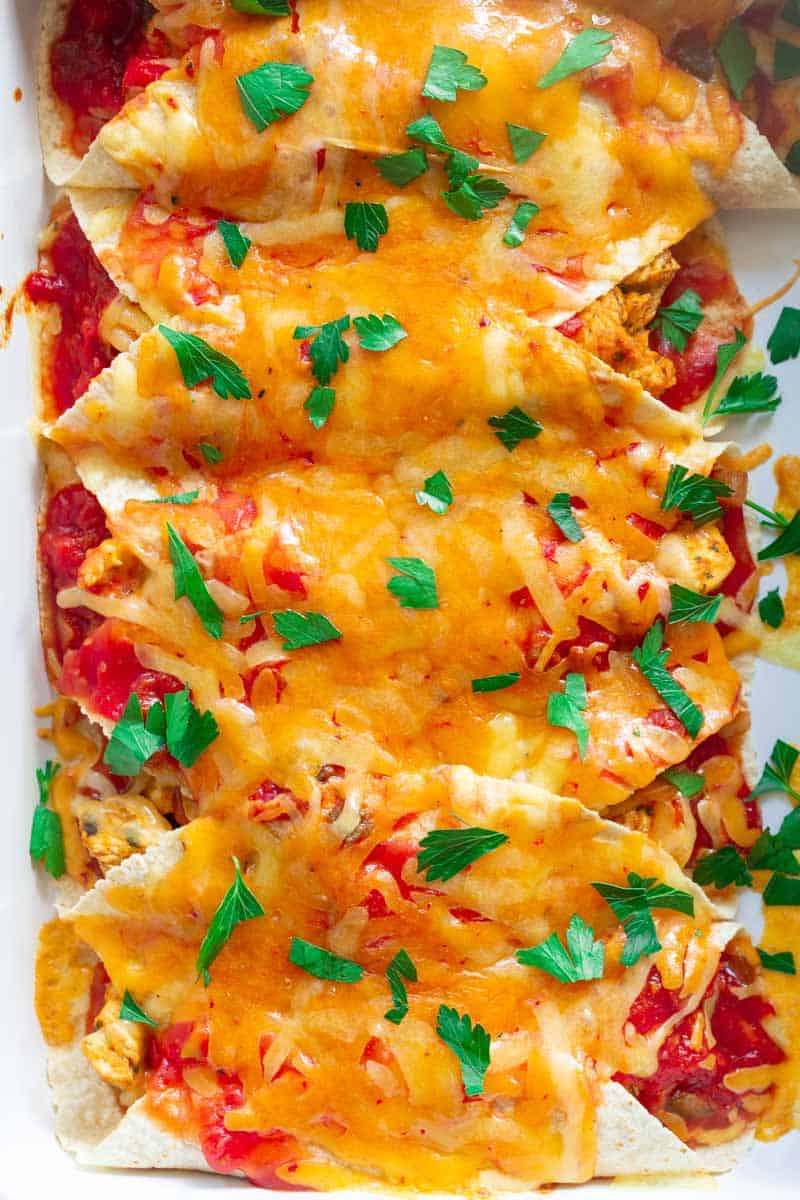 This creamy chicken salad features fresh celery, green onions combined with crunchy grapes and grilled chicken breast. It's garnished with flaked almonds, mayonnaise and dill.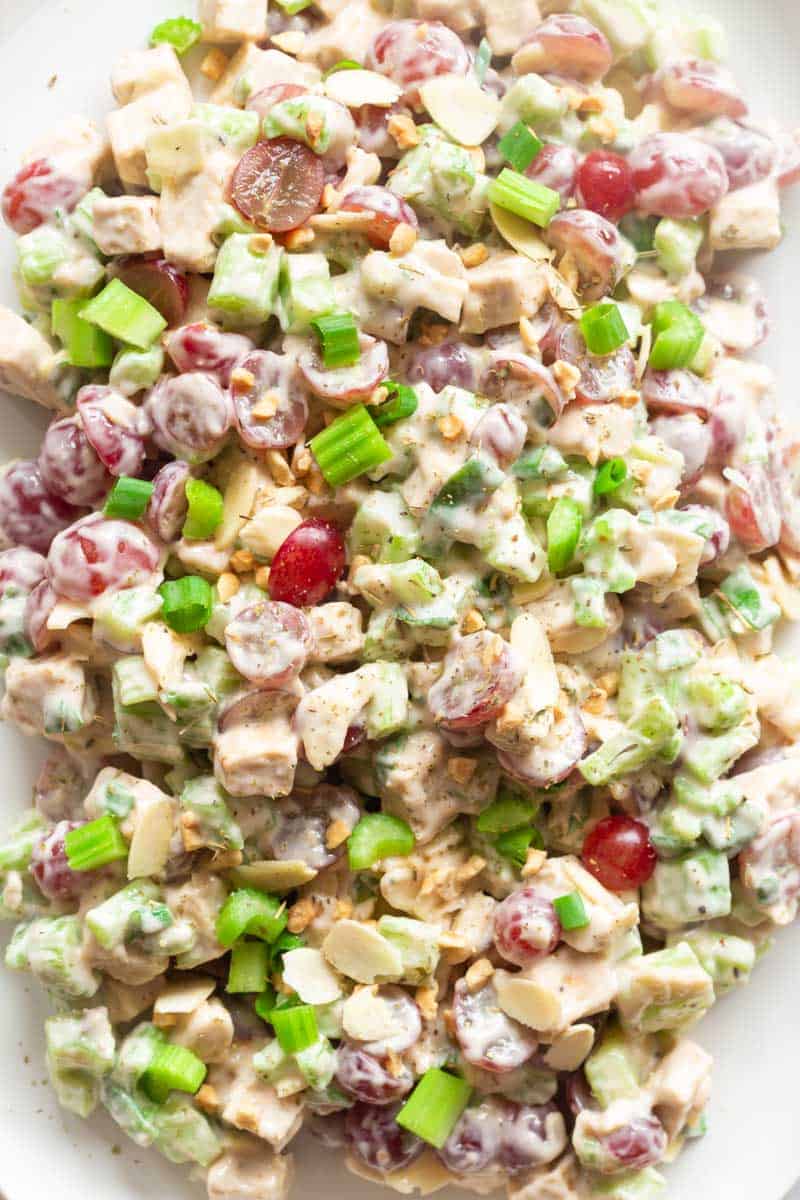 More ways to use chicken breasts
Frequently Asked Questions
How can I lose weight by eating chicken?
Losing weight is a matter of calories in and calories out. Chicken breast is a fantastic, low calorie protein option to consume. Per 100 gram serving (4 ounces), there are just 110 calories and over 24 grams of protein.

Studies show diets higher in protein keep you fuller for longer, which will ease any unnecessary snacking.
Is grilled or baked chicken healthier?
Grilled chicken and baked chicken are healthy options with similar nutritional profiles.
Does chicken lose nutrients when boiled?
Contrary to popular belief, chicken does not lose nutrients when boiled. However, if you over-boil the chicken, you risk the meat drying out.
How long should I cook chicken breasts?
The cooking time for chicken breasts can vary depending on the cooking method and the meat's thickness. Generally, chicken breasts should be cooked until they reach an internal temperature of 165°F (74°C).
How do I make sure my chicken breasts are not dry?
To prevent dry chicken breasts, make sure not to overcook the meat. Always check using a meat thermometer and/or consider marinating or brining the meat beforehand.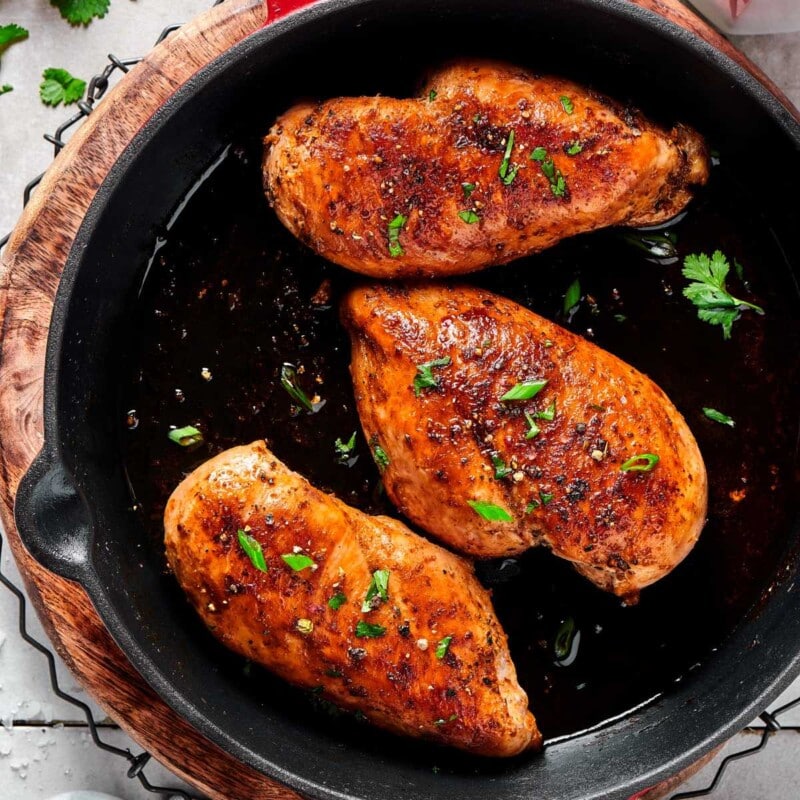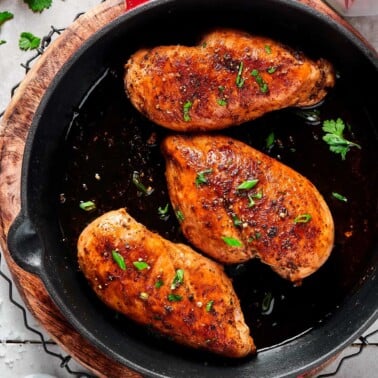 Healthy Chicken Breast Recipes
Have chicken breast fillets on hand and not sure what to cook for dinner? These healthy chicken breast recipes will have you covered! Never endure dry and flavorless chicken ever again.
Ingredients
Instructions
Season your chicken breast fillets with the salt, pepper and smoked paprika. In a small bowl, whisk together the olive oil, lemon juice and garlic.

Transfer everything into a ziplock bag and use your hands to mix the chicken into the marinade. Refrigerate for at least 30 minutes.

Preheat a grill to medium-high heat. Brush the grills with some oil. Once hot, remove the chicken breast fillets from the ziplock bag and place them on the grill. Cook the chicken for 10-12 minutes, flipping halfway through. Once the chicken reaches an internal temperature of 165C, remove them from the heat.
Notes
TO STORE: Leftover chicken should be stored in the refrigerator, covered, for up to three days.
TO FREEZE: Place the cooked and cooled chicken in an airtight container and store it in the freezer for up to two months.
TO REHEAT: Microwave the chicken for 30-40 seconds or reheat stovetop.
Nutrition
Serving:
1
chicken breast
Calories:
165
kcal
Carbohydrates:
1
g
Protein:
24
g
Fat:
8
g
Sodium:
844
mg
Potassium:
853
mg
Fiber:
1
g
Vitamin A:
70
IU
Vitamin C:
5
mg
Calcium:
17
mg
Iron:
1
mg
Disclosure: This post may contain affiliate links. I may earn a small commission for my endorsement, recommendation, testimonial, and/or link to any products or services from this website.