The best clean eating, filling, satisfying and healthy desserts and snacks which clock in at under 200 calories! These include cakes, muffins, mug cakes, creamy fudge, muffins, brownies, doughnuts, and cookies! All are completely gluten free and vegan, with most being paleo, grain free, low carb and whole30 approved!

Oh hi, guys.
When I shared the 100 calorie or less snacks round up, there were some key gems missing from it- Say, doughnuts, muffins and cake bars. After some calculations, I realized nearly all my sweet treat snacks fall under the 200 calorie bracket. Actually, most were between 120-150 calories!
To keep it all rounded to the nearest hundred, I've collated a bunch of sweets, desserts, and snacks which fall under 200 calories! The best part is that these aren't minuscule portions- They are filling, satisfying and perfect to cure the sweet tooth!
Let's jump right into it- 15 Healthy Desserts and Snacks Under 200 Calories!
Bursting with blueberries mixed within a fluffy cake-like base, this filling, and satisfying muffin satisfies ALL baked good cravings, and in no time at all! It's paleo friendly, grain free, gluten free and comes with a vegan option!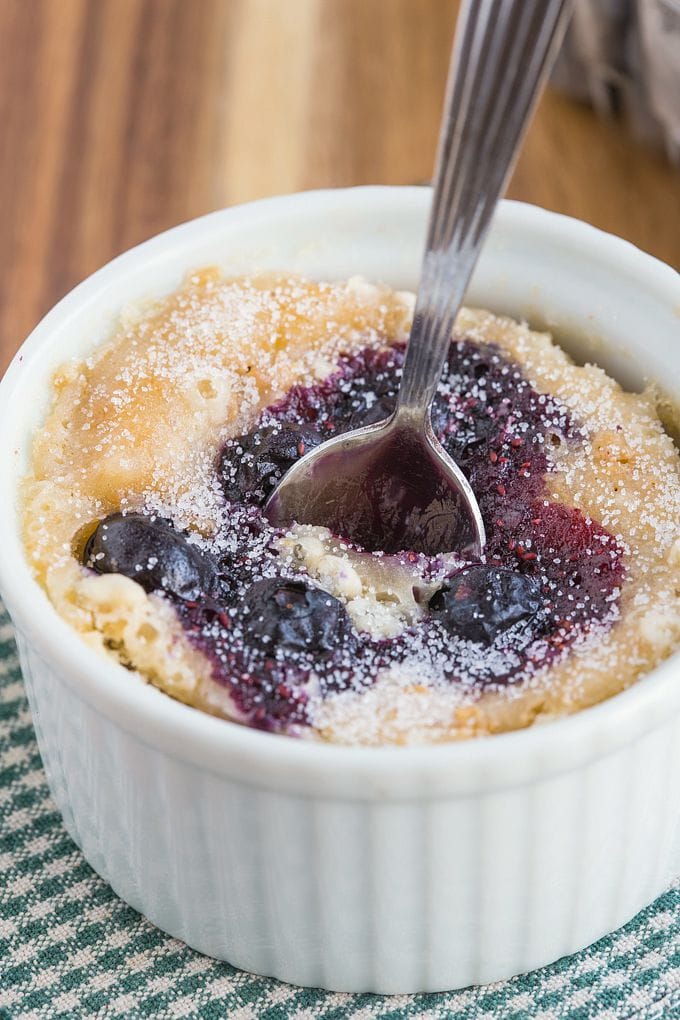 4 Ingredient Banana Bread Muffins
The proportion of bananas to the other three ingredients (seriously, just coconut flour, pure maple syrup, and smooth almond butter) makes these muffins super moist, gooey in the center and 'just' tender on the outside- They aren't your fluffy bakery style muffin, but dense and almost fudge-like…if that makes sense! It's paleo, gluten free, vegan and refined sugar free!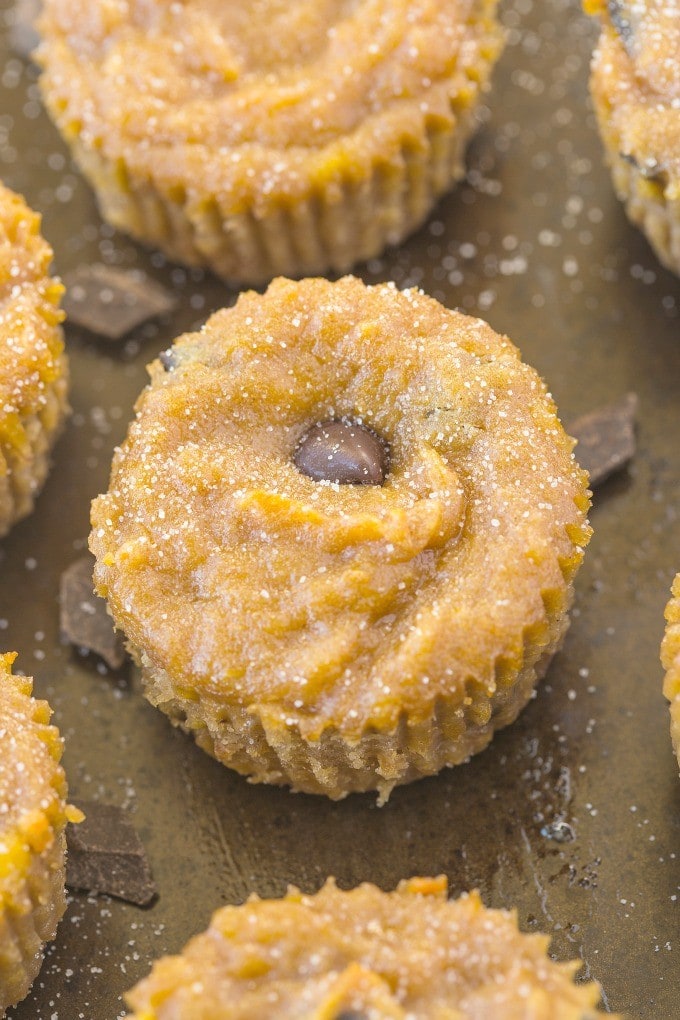 4 Ingredient Flourless Protein Brownies
One of the most made and most popular recipes from here, these 4 Ingredient Flourless Protein Brownies have zero grains, flour, butter, oil OR sugar- They are naturally sweetened and are the perfect pre-workout or post-workout snack! Check this page out for all the tested protein powders used.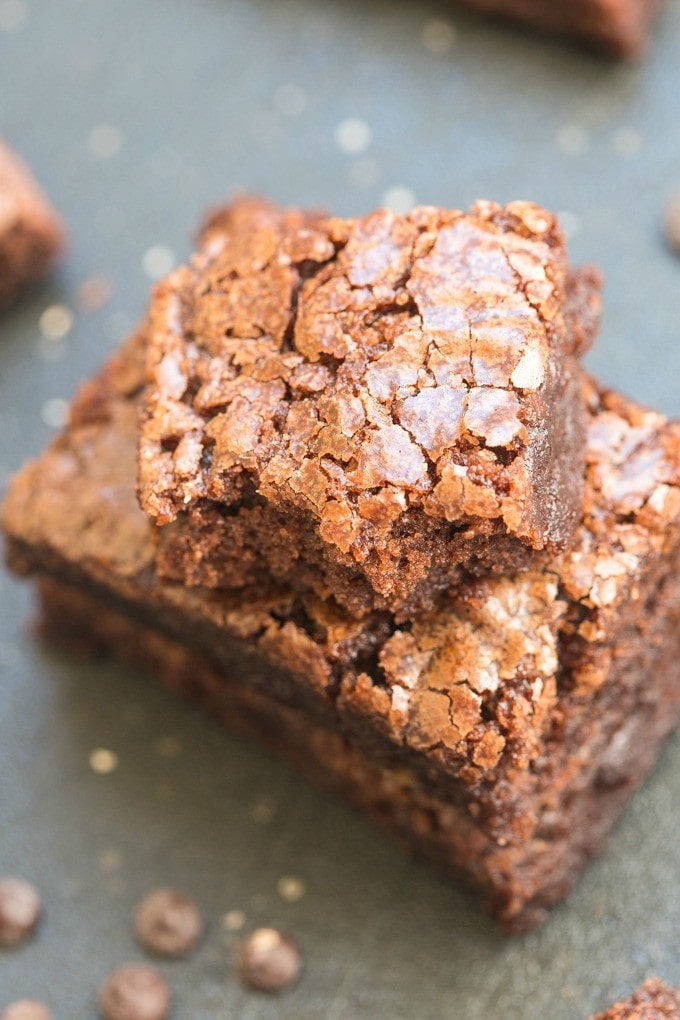 Flourless Chocolate Fudge Cake Bars
Cake under 200 calories? This isn't a joke! Once you make these protein packed chocolate cake bars, you'll be surprised at how generous the serving is for the calorie content! It's loaded with fudgy chocolate flavor, and can be good for breakfast, a snack or even a clean eating post workout shake alternative!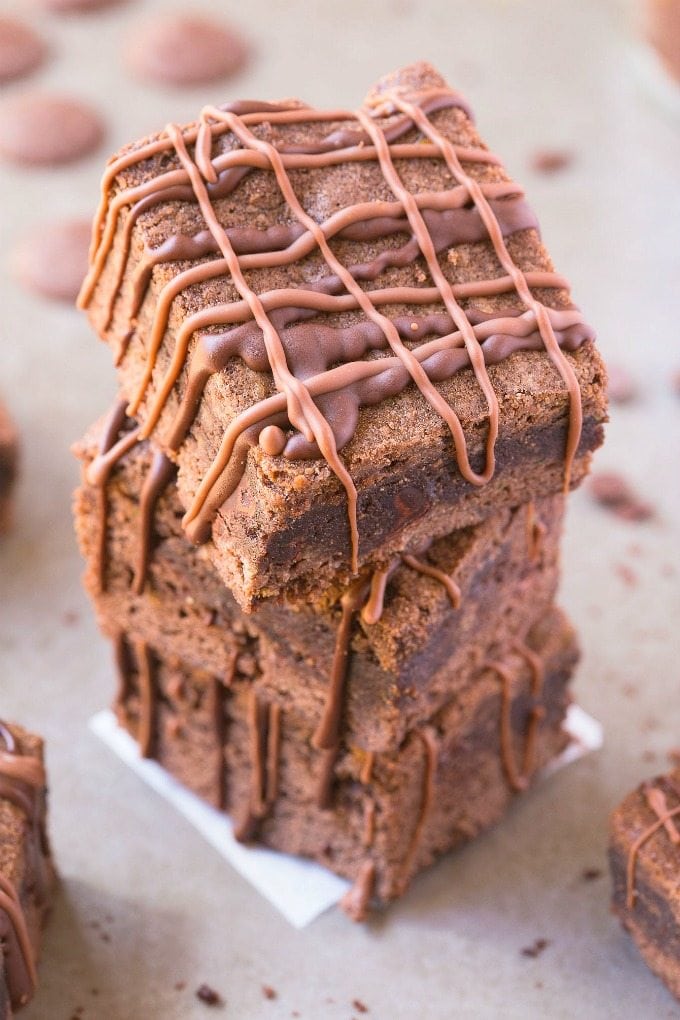 Flourless Cinnamon Bun Doughnuts
A fluffy doughnut base with a delicious protein-packed cinnamon glaze! Perfect for breakfast, snacking or even dessert, these flourless doughnuts aren't fried either, so go ahead and have two!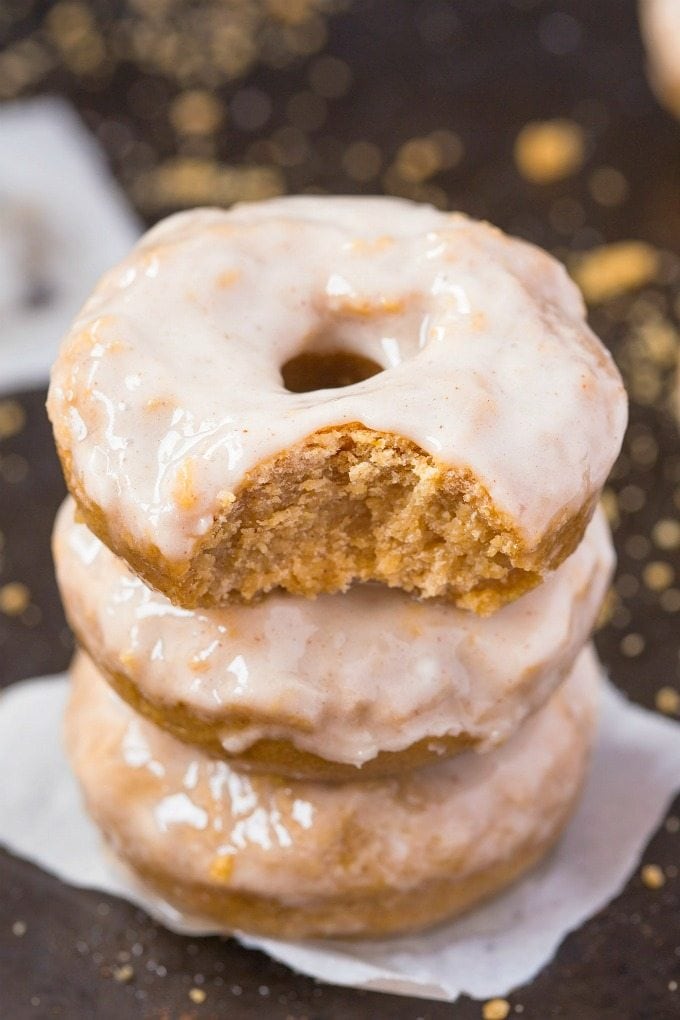 1 Minute Low Carb Chocolate Mug Cake
The art of achieving a low carb mug cake is ensuring it doesn't turn into a hockey puck! This chocolate mug cake is low in carbs, but you'd never be able to tell- It's light, fluffy and ready in less than 60 seconds! Don't have a microwave? It comes with a provided and tested oven option too!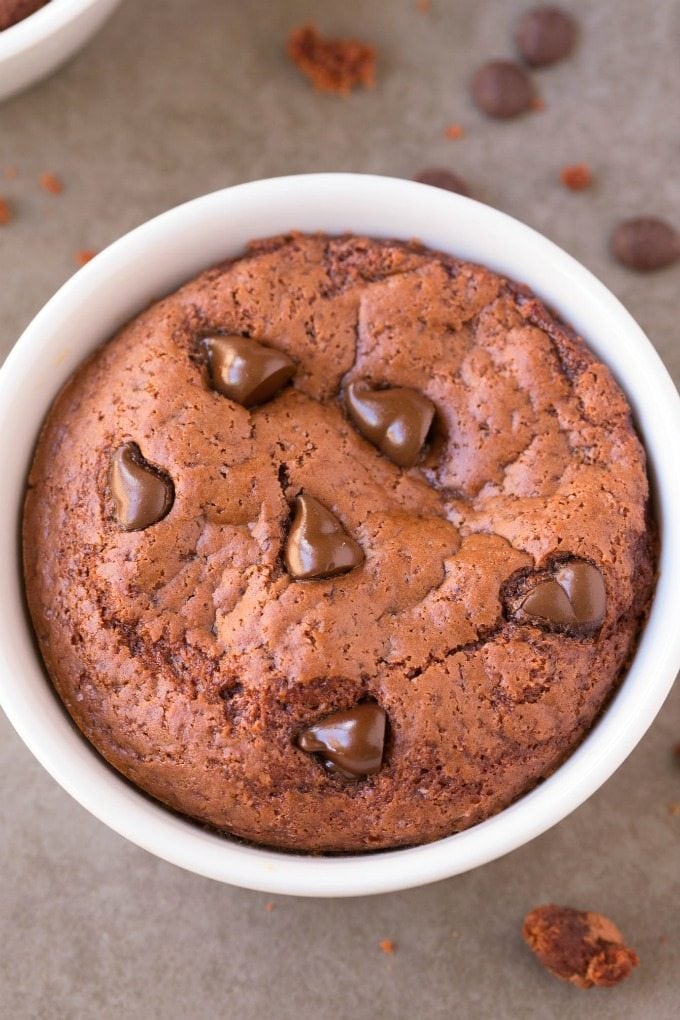 3 Ingredient Sugar Free "Nutella" Fudge
If you ever come into my kitchen, you'll be certain to find a batch of homemade 'Nutella'. It's essentially ground up hazelnuts with cocoa powder and, depending on whether I want it sweet or not, I'll include some agave or coconut palm sugar. They make the perfect base for this sugar-free fudge, which is ready in minutes!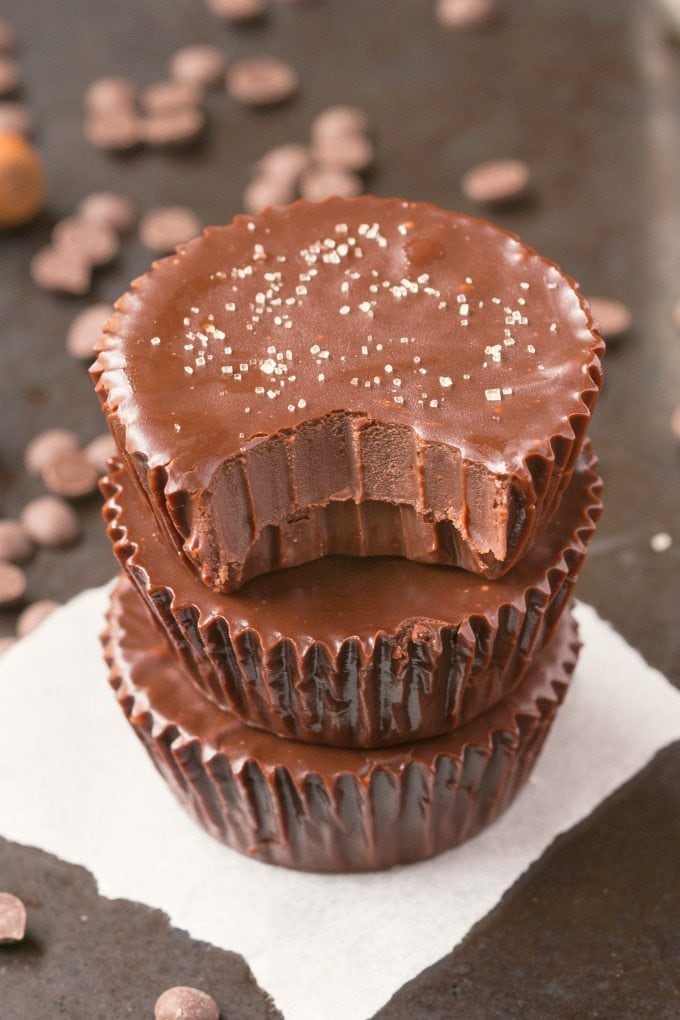 1 Minute Low Carb Vanilla Mug Cake
Confession- Give me vanilla over chocolate any day! It's the blank slate which can either be pumped up or kept to its original form. Like it's chocolate sibling, this version is light and fluffy, almost like a muffin! It's completely sugar free, packed with protein and fiber, and ready in a minute!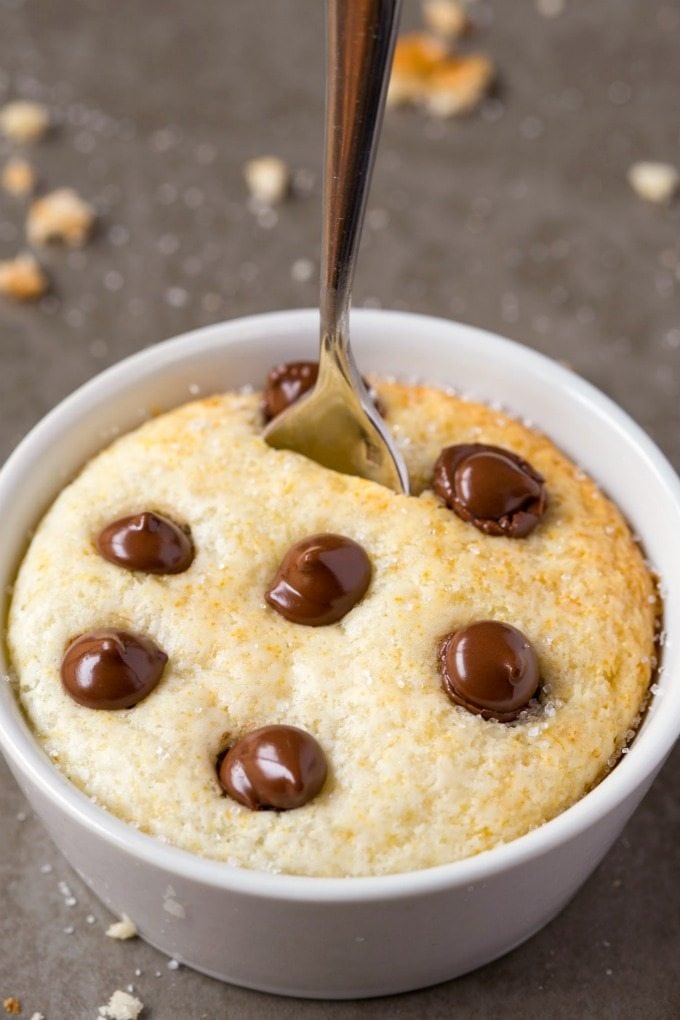 No Bake Vanilla Bean Thumbprint Cookies
See what I mean about vanilla? Well, one thing which takes vanilla to the next level is vanilla bean! These soft, doughy and chewy thumbprint cookies are ready in minutes, and the protein packed frosting in the center is the icing on the….cookie.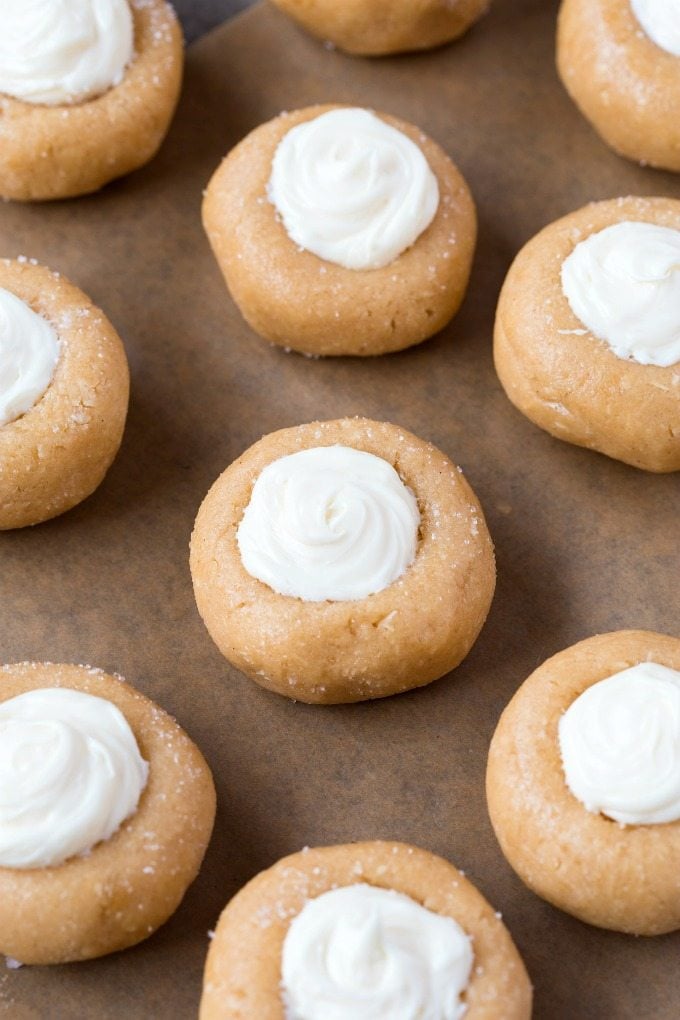 3 Ingredient Banana Fudge Cups
What CAN'T overripe bananas do? Use those overripe bananas to make this soft and melt-in-your-mouth fudge using bananas in the base. For those without peanut allergies, consider using peanut butter for the ultimate Elvis like experience…with a side of bacon.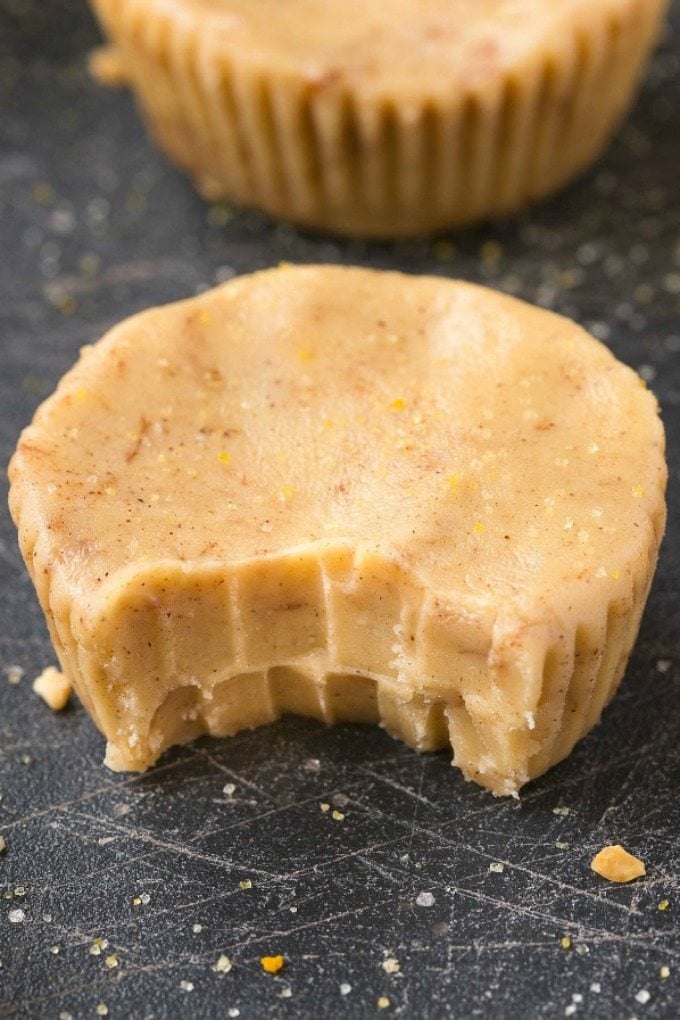 4 Ingredient Chunky Banana Bread
Like the muffins mentioned earlier in the post, this chunky banana bread is the same, but in loaf form. It's not the kind of bread you'd spread with butter and toast, but like a thick cut cake-like banana-esque recipe! It's made with no butter or oil, but it's super moist and gooey!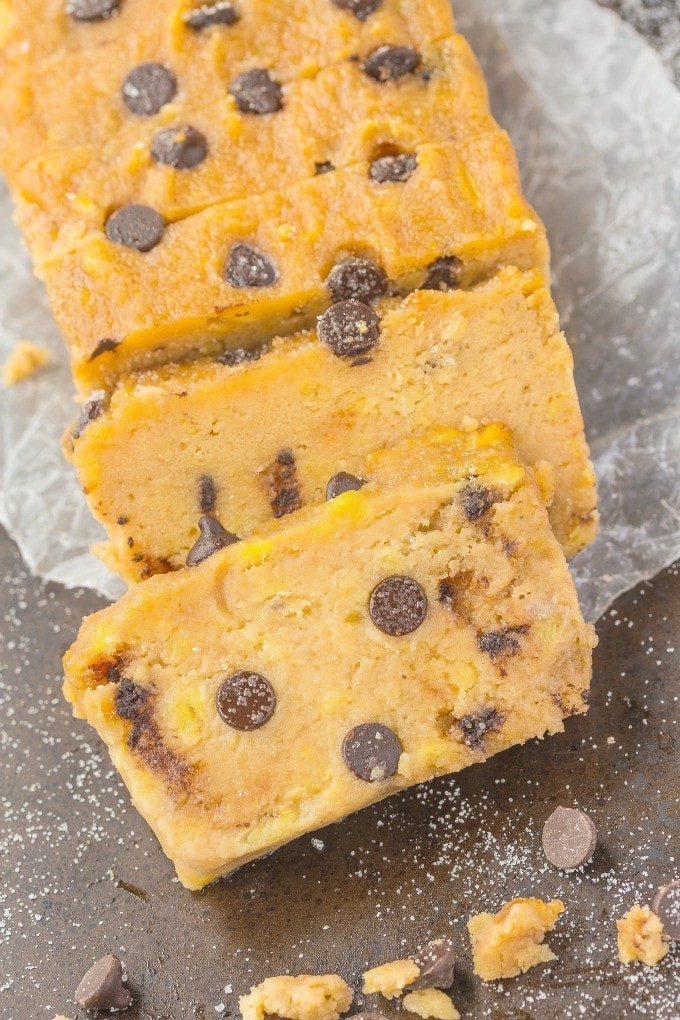 Flourless Sweet Potato Blender Muffins
While these were specifically made for the festive and Thanksgiving season (where baked sweet potatoes are in over abundance!) they are a year-round muffin on my end! A fluffy muffin base and a protein packed frosting which is totally acceptable for breakfast! Don't have fresh mashed sweet potato on hand? This canned version is a suitable replacement!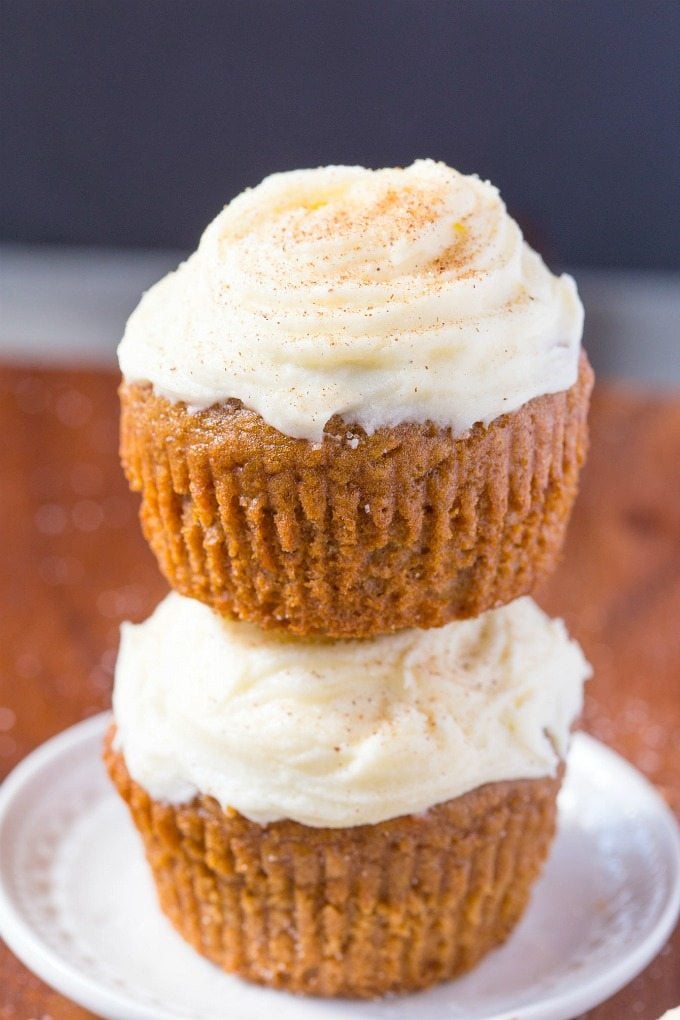 1 Minute Low Carb Cinnamon Roll Mug Cake
Perhaps my favorite mug cake (and post-workout snack), this is a fluffy cinnamon roll inspired mug cake with barely any carbs! I always use Saigon Cinnamon over other types, as it really stands out. Let's not mention the fact that many cinnamon brands only look like cinnamon, minus the taste!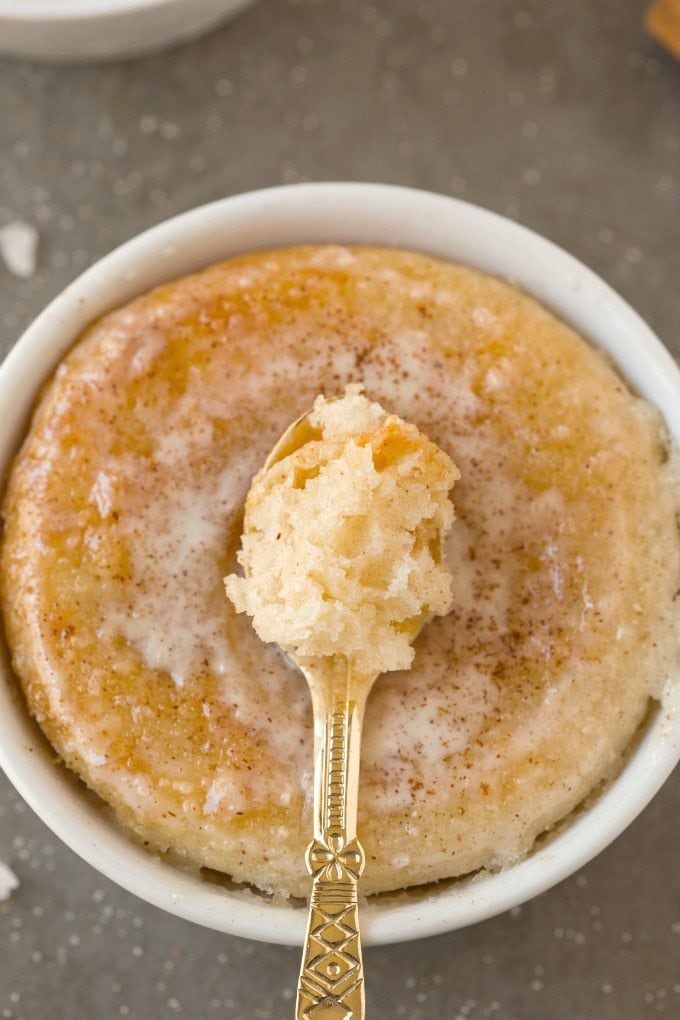 Healthy 3 Ingredient No Bake Rice Crispy Treats
I make these rice crispy treats WEEKLY.
WEEKLY.
If we're friends in real life, you've probably eaten these too. I probably keep this brown rice syrup in business, the amount I go through is a little ridiculous. These taste great with cashew butter, sunflower seed butter, and even good old peanut butter!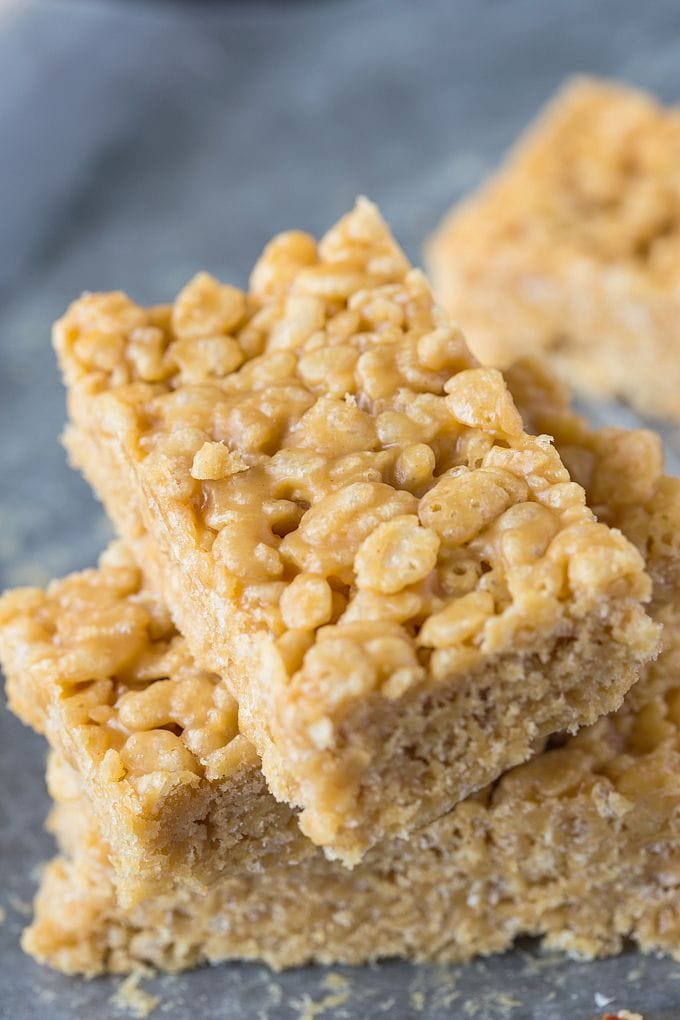 The Ultimate 1 Minute Protein Brownie
Want a protein packed brownie? This protein brownie went through many trials to keep the calories and carbs down, but maintain a brownie like texture! It's adaptable- It's moist, gooey and can be even lava-cake like- Simply cook it until barely cooked!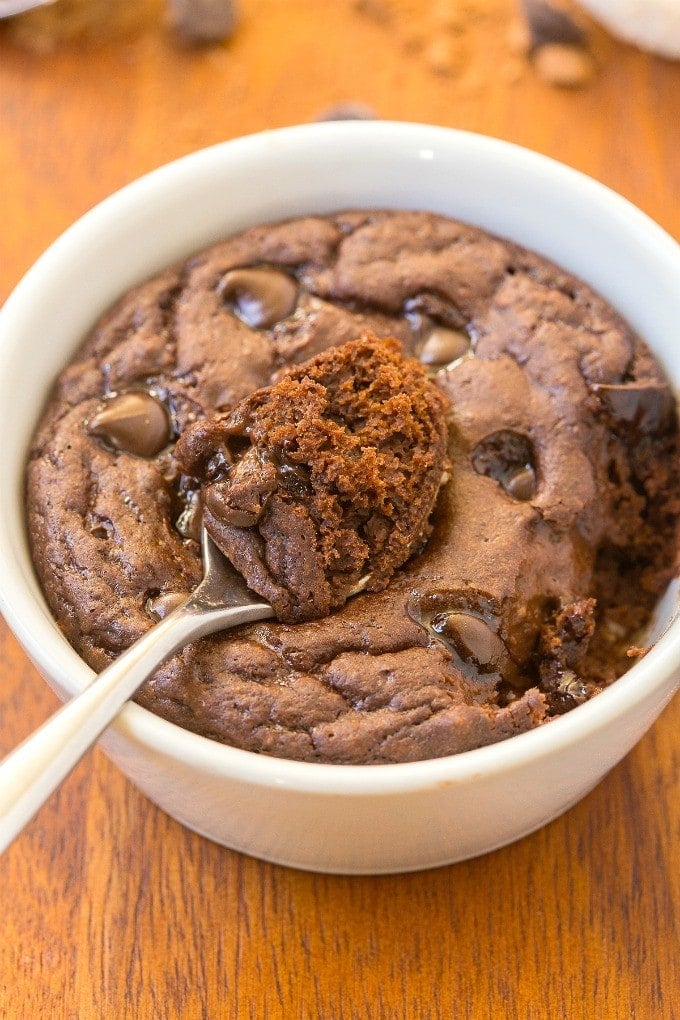 Think sugar cookies are strictly a Christmas time treat? Think again! These thick, chewy and fudgy bars require no baking and taste like the classic sugar cookie…minus the sugar! It even comes with a thick frosting which can be protein packed or using coconut cream! A paleo, vegan, gluten free and grain free delight!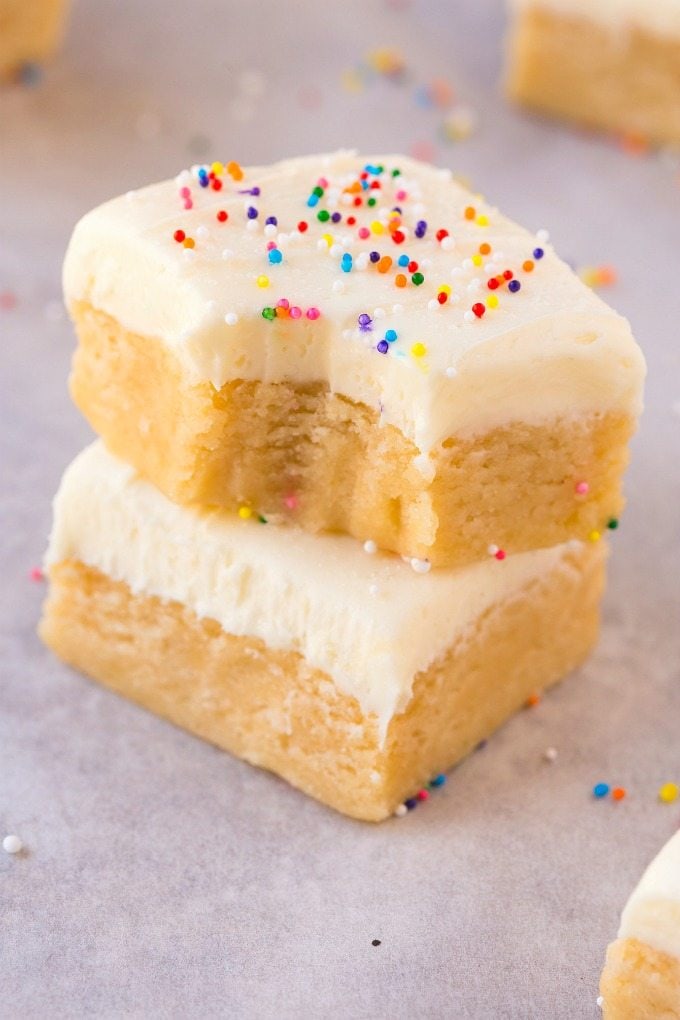 Disclosure: This post may contain affiliate links. I may earn a small commission for my endorsement, recommendation, testimonial, and/or link to any products or services from this website.