These keto snacks and snack ideas will ensure you are energized and satisfied between meals! Over 50 EASY recipes to try.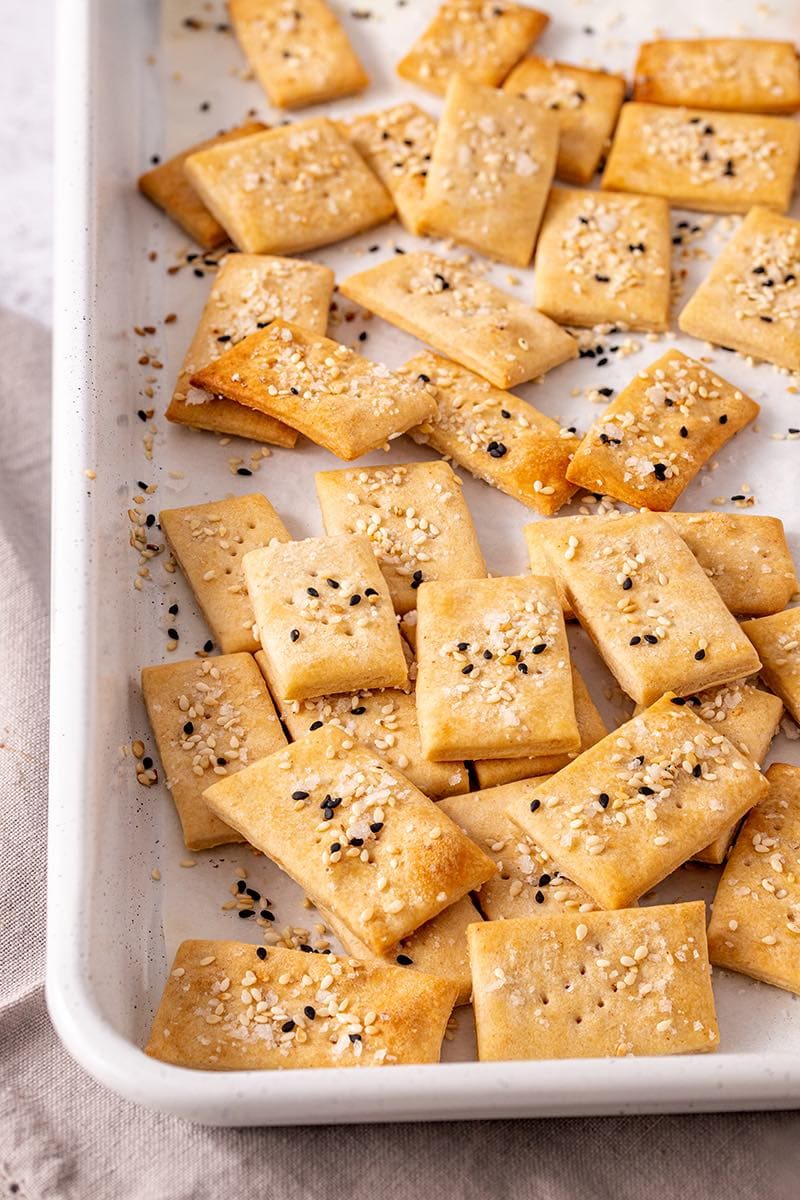 The BEST Keto Snacks
Regardless of what diet you follow, being prepared with snacks is key to maintaining or achieving these goals.
This is no different to a keto diet. While breakfast, lunch, and dinner recipes are easy to sort out, it's the snacks that can be the downfall.
Studies show that regular snacking keeps blood sugars steady, and this is especially important on a keto diet.
There is a misconception that a keto diet lacks quality and is easy to make and find snacks, but this is NOT the truth. Sure, traditional snacks that we are accustomed to are high in carbs and not keto friendly.
What are some good keto friendly snacks?
However, there are plenty of snack ideas to include on a low carb diet, and these include snacking staples like chips, bars, and energy balls. 
We've broken these down into sweet snacks, salty snacks, smoothies and shakes, and protein snacks.
We've also included a list of store bought options too, so you are never stuck!
Keto Sweet Snacks
Nuts are always a fantastic option on a low carb diet and these take it to another level. For those who love the sweet and salty combination, candied pecans are a fantastic option. The 'candy' comes from a keto sweetener, so don't fret!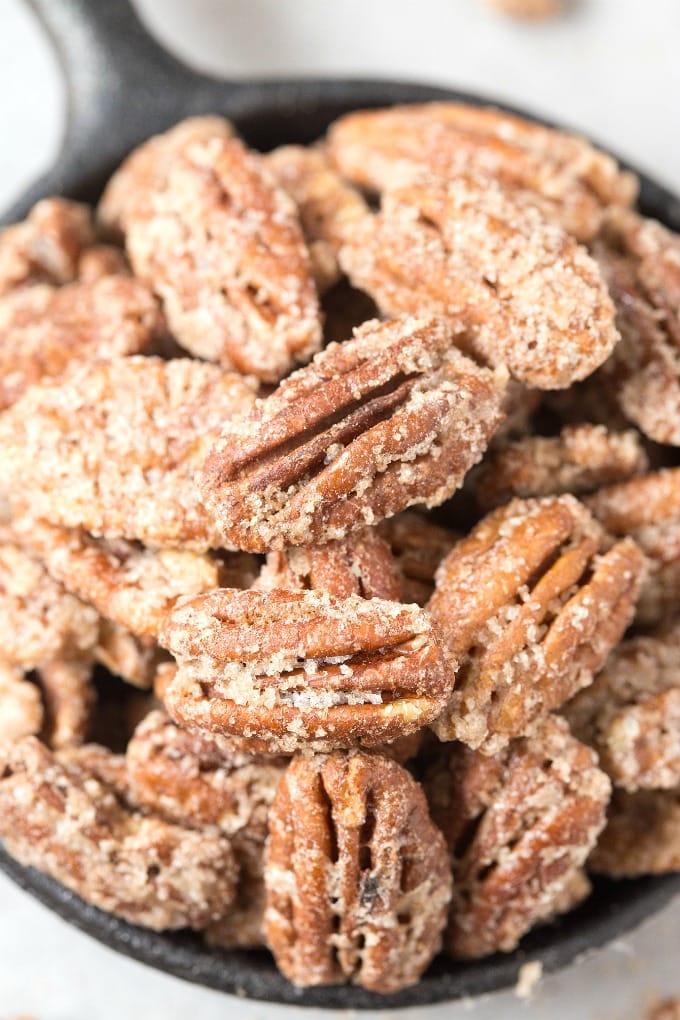 Although energy balls are a popular snack for any diet, traditional ones tend to use oats and/or grains to hold their shape. These ones are the opposite and use a mix of nut butter, seeds, and coconut oil to bind together. They taste pretty darn delicious too!
One of the most popular keto snacks, fat bombs are quite magical. As the name suggests, the higher fat content of them keep you full and energized so you won't be reaching for something full of carbs!
If you love peanut butter, these snack balls are your answer! A little sweet, a little fudgy, and perfectly portioned, each ball has less than 2 grams of carbs.
A chocolate version of the above balls, these add an extra layer of chocolate on the outside (and remind me so much of Reese's peanut butter cups!). For that addition, they still come in at under 3 grams of carbs.
A popular snack in most diets, these are both low in carb and high in protein. They require very little preparation and make a fabulous on-the-go snack.
A cookie dough version of protein bars, these use a combination of nut butter, sugar free syrup, and protein powder to bind themselves together. The addition of sugar free chocolate chips is very welcomed!
Keto cups were all the rage for a few years at health food stores. Now, you can make them yourself using just a handful of ingredients.
Everyone loves a good trail mix and this keto version is especially good- It's loaded with nuts, seeds, and keto candy pieces.
While traditional granola bars are made with oats, keto granola bars use a mix of finely chopped nuts, seeds, almond flour, and bound together with sugar free syrup. Seriously, these taste just as good as the original!
Keto Salty Snacks
Made with just 2 ingredients, these keto crackers have often been referred to as keto cheeze-its because they taste so similar!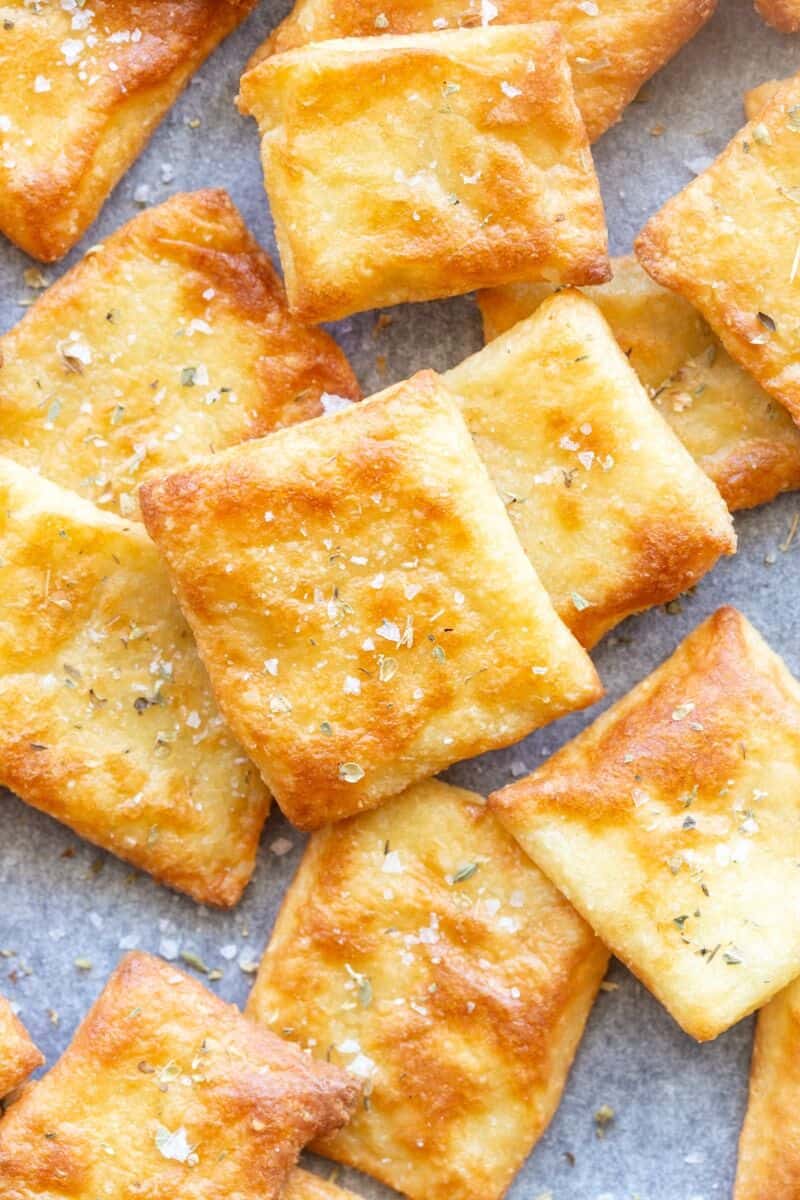 One of the best keto snack recipes ever, these low carb chips are a game changer. If you love doritos or tortilla chips, these make a fantastic substitute. Dip them in some keto guacamole or salsa for the ultimate snack.
All you need is some freshly grated cheese and this snack is done for you! Baked until golden brown, you can use any kind of cheese you like.
Zucchini are low in carbs and high in fiber, and work well to make 'chips'. Thinly sliced, seasoned, then baked, they certainly satisfy any salty cravings you may have.
A little different to the zucchini chips, these use a low carb breading on both sides to really give them a true 'fry' feel. You can bake them in the oven, air fry them, or even deep fry them in a keto friendly oil.
Similar to the cheese chips, this version uses parmesan specifically. Not only are they even more flavorful, but they are the perfect vehicle to dip in some keto hummus.
The viral pasta chips recipe can now be made keto friendly, thanks to the use of keto pasta! Easy to customize with whatever spices you have on hand.
No, no corn is actually used. Instead, dehydrated cheese is 'popped' to result in a fabulous substitute. I recommend you make a double batch at a time because these will not last!
There are plenty of low carb vegetables that can replicate French fries, including Rutabagas and turnips. Both work in this French fry recipe and honestly, you'd be fooled into thinking they were potatoes!
Drinks and smoothies
Strawberries are super low in carbs but add sweetness and fiber. Pair it with two more keto ingredients and it makes the most perfect thick and creamy smoothie that tastes like dessert, but has just 2 grams of carbs.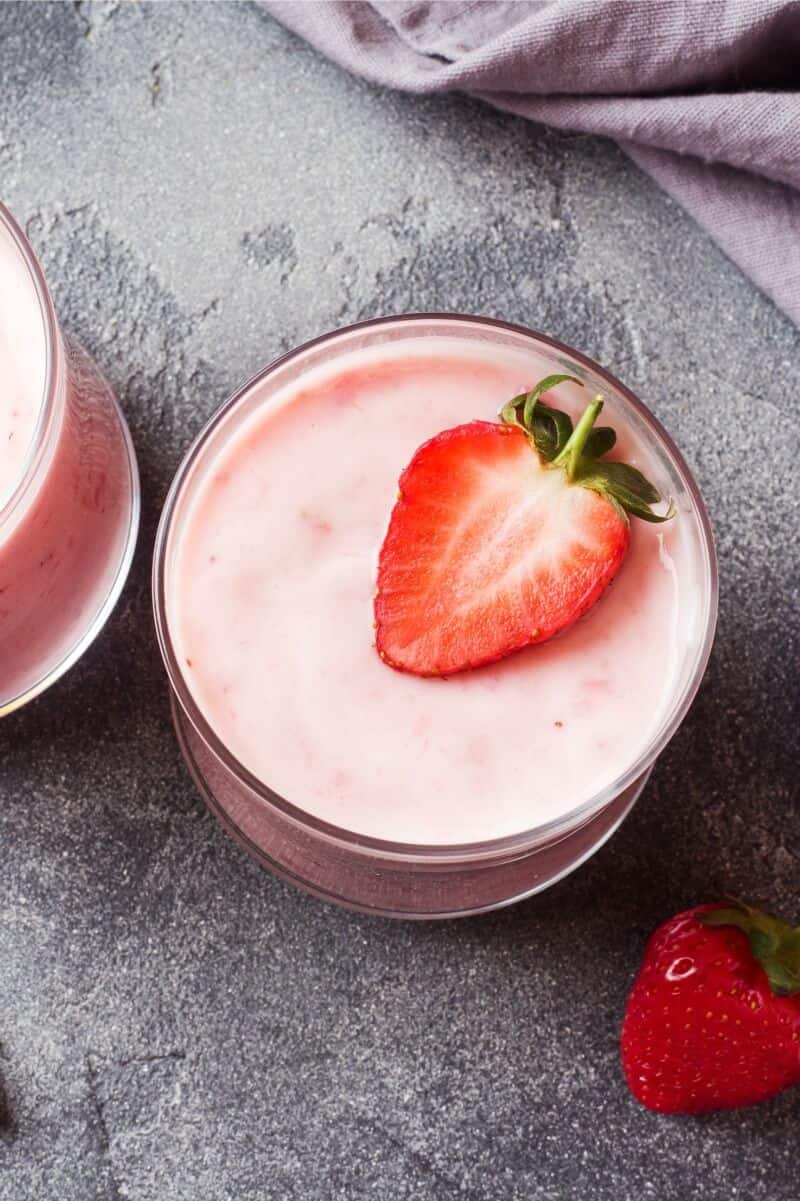 Get your greens in your snacks, with this creamy low carb green smoothie. While spinach is an ingredient in it, you won't be able to taste it at all!
If you love a McDonald's thickshake, you'll love these keto ones, that come in vanilla, chocolate, and strawberry!
Like strawberries, blueberries are also a low carb fruit. Packed with fiber, they can be blended up to make a smoothie that keeps you full between lunch and dinner.
Looking for a snack that tastes like dessert? This peanut butter smoothie ticks the boxes. It's thick and creamy like soft serve ice cream and the peanut butter flavor is fabulous. Oh, and each serving has just 3 grams of carbs.
Protein snacks
Chocolate chip cookies that are low in carbs, high in protein, and taste pretty delicious? Try these protein cookies out and they'll be your new favorite snack.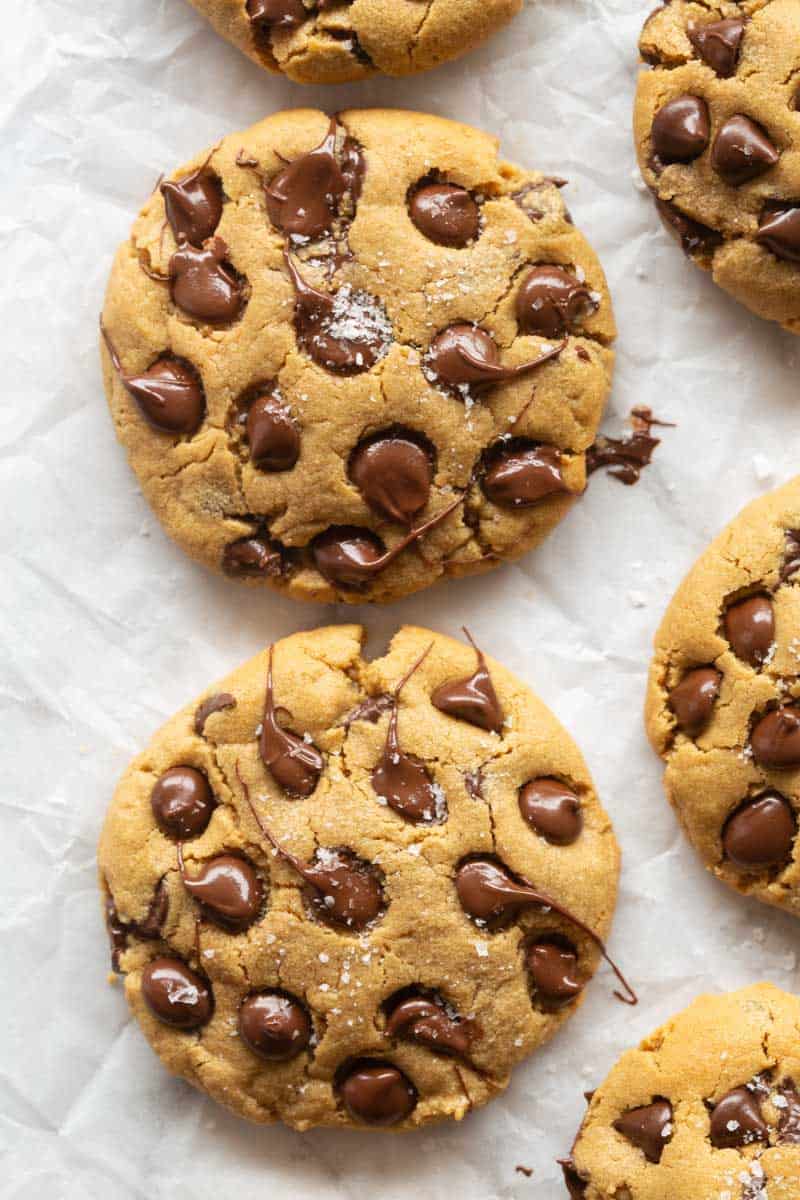 Keto Snacks to buy
Although homemade snacks are preferred, if you are on the go and need something in a pinch, here are some fantastic options to buy.
Nuts and seeds
Raw or salted nuts and seeds, including macadamia nuts, almonds, and walnuts.
Peanut butter
No added sugar nut and seed butters, including almond butter and tahini. Dip celery in them for a delicious low carb pairing.
Cheese
Cubes of hard cheeses or sliced cheese. Avoid process cheeses, as they contain added carbs.
Deli meats
Preservative free and low sodium deli meat. Enjoy them with cream cheese, lettuce, or wrapped around pickles.
Canned tuna
Choose tuna packed in olive oil or chili oil for extra satiety.
Low carb vegetables and dip
Celery and cucumber slices with full fat cream cheese or low carb dip.
Avocado
Packed with healthy fats and fiber. Mash an avocado with salt, pepper, and lemon juice.
Hard boiled eggs
Easily accessible from grocery stores, gas stations and even corner stores.
Frequently Asked Questions
Is it better to snack or eat meals on keto?
Three square meals a day are a must for any diet, keto included. However, including regular snacks on a keto diet is perfectly fine and helps keep you satisfied between meals.
What can diabetics snack on?
Keto snacks are suitable for diabetics, as they don't contain any added sugar or carbs. If you are unsure of what your dietary needs are, be sure to confirm with a medical professional.
Is popcorn ok on keto?
Traditional popcorn made with corn kernels is not keto friendly. They are primarily made of carbs. Luckily, you can make keto popcorn instead.
How many snacks a day can you have on keto?
While there is no upper limit on the number of snacks one should consume daily, 3 snacks are ideal- one between each main meal and a keto dessert to finish.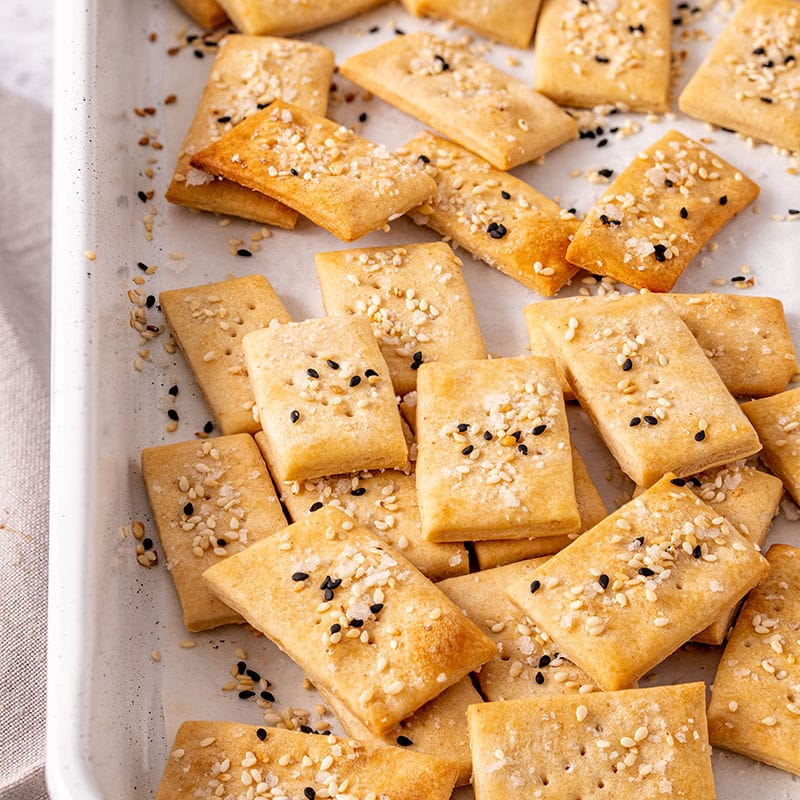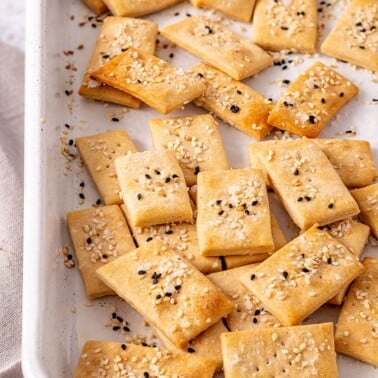 50+ Keto Snacks, Snack Ideas, And Recipes
These keto snacks and snack ideas will ensure you are energized and satisfied between meals! Over 50 EASY recipes to try.
Instructions
Place your tortillas on a baking sheet or plate and allow it to sit at room temperature for an hour to dry out. Use kitchen scissors to cut into triangles.

Add the oil to a non-stick pan and place it over medium heat. Once hot, add a layer of the tortilla triangles into it and fry for 2-3 minutes, until golden around the edges.

Remove the chips from the pan and place them on paper towel to soak up extra oil. Repeat the process until all the chips are cooked.

Season with salt and pepper and serve with guacamole and salsa.
Notes
* Or store bought keto tortillas like Siesta or Mission foods.
TO STORE: Leftovers can be stored at room temperature in an airtight container for up to two weeks.
TO FREEZE: Placed the cooled snacks in a ziplock bag and store it in the freezer for up to 6 months.
Nutrition
Serving:
1
serving
Calories:
100
kcal
Carbohydrates:
2
g
Protein:
4
g
Fat:
10
g
Sodium:
145
mg
Potassium:
1
mg
Fiber:
1
g
Vitamin A:
1
IU
Calcium:
1
mg
Iron:
1
mg
NET CARBS:
1
g
Disclosure: This post may contain affiliate links. I may earn a small commission for my endorsement, recommendation, testimonial, and/or link to any products or services from this website.