The best collection of plant-based and meat-free whole30 recipes! Breakfast, lunch, dinner and snack recipes which are 100% vegan, vegetarian and suitable for the whole30 program!

Vegan Whole30 Recipes
Guess who is back to do the whole30 program? I am!
With January just around the corner, I'm ready to embark on the whole30 diet again and doing it completely plant-based.
The holiday season really did one on me this year- Desserts, heavy meals and multiple holiday parties have really thrown my body into a loop.
While I certainly enjoyed time and meals with loved ones, I'm ready to give my body a break and reset it back into it's a more healthier, nourishing way of eating!
For those who follow a vegan or plant-based diet, the whole30 program can be a little difficult to maneuver.
Many whole30 recipes use animal protein, which is a big no-no for those who follow a plant-based or vegan diet!
Can whole30 be vegan?
Whole30 can be vegetarian/vegan/plant-based. I am proof of this! I followed the whole30 diet 3 times, and didn't touch a single ounce of animal protein!
There is some argument saying that it's best not to follow any of the above diets while on the whole30 program, with some smart swaps, it is totally possible.
Whole30 approved protein sources aren't plant-based, there are suitable alternatives which can be included.
Whole30 Vegetarian plant-based protein sources
These options are not technically 'whole30', but are natural protein sources and can be included in a modified whole30 diet, especially for heavy protein sources
I've collected the BEST whole30 vegan and plant-based recipes! Breakfast, lunches, dinners, and snacks are all covered, and there is something for everyone!
Plant-Based Whole30 Breakfasts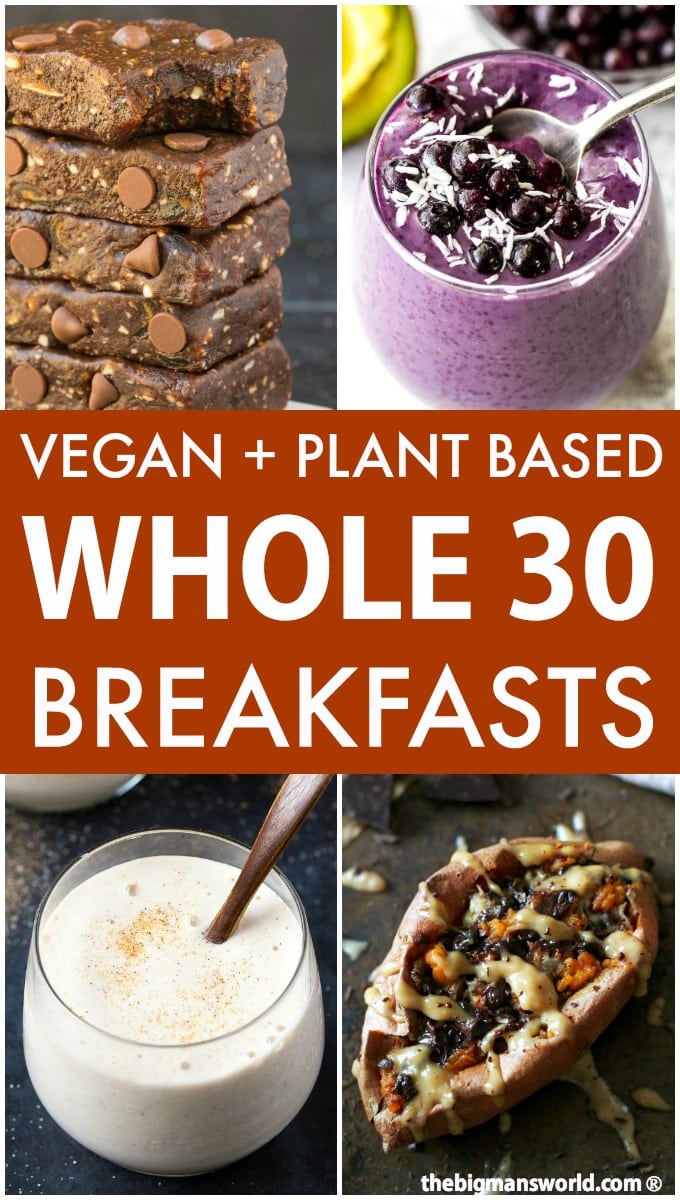 3 Ingredient Banana Breakfast Smoothie
Mixed Berry Breakfast Smoothie
Low Carb Snickers Breakfast Shake

Sticky Cinnamon Roll Chia Seed Pudding
Vegetarian Whole30 Lunches, Dinners, and sides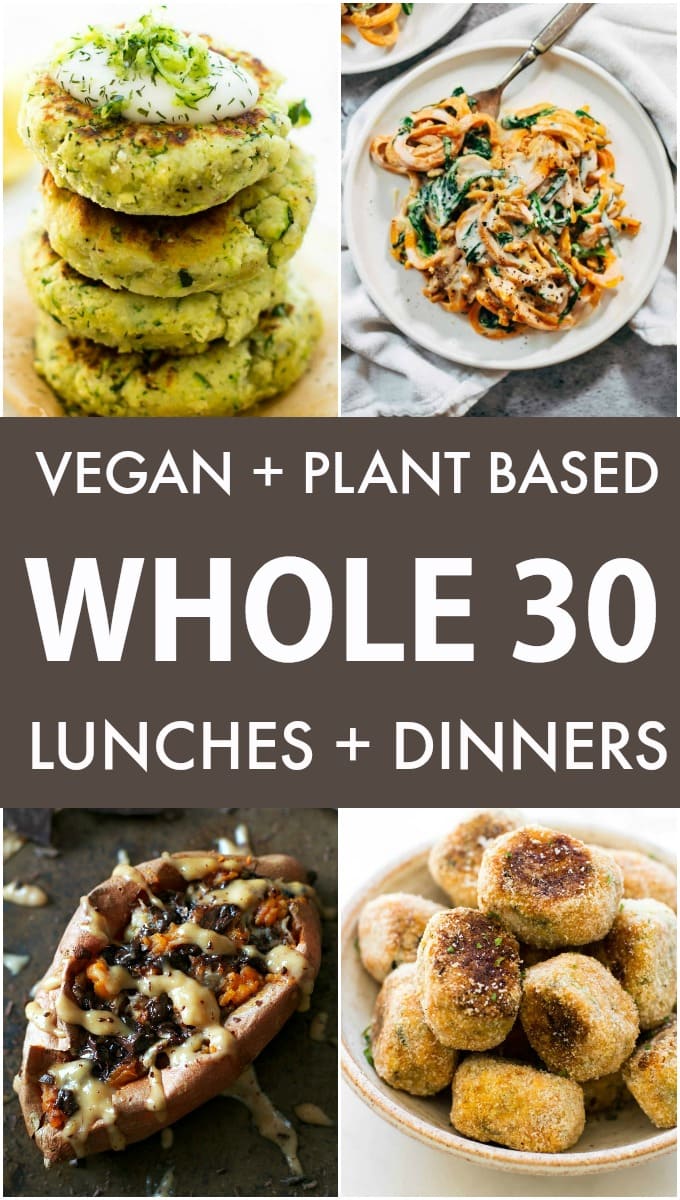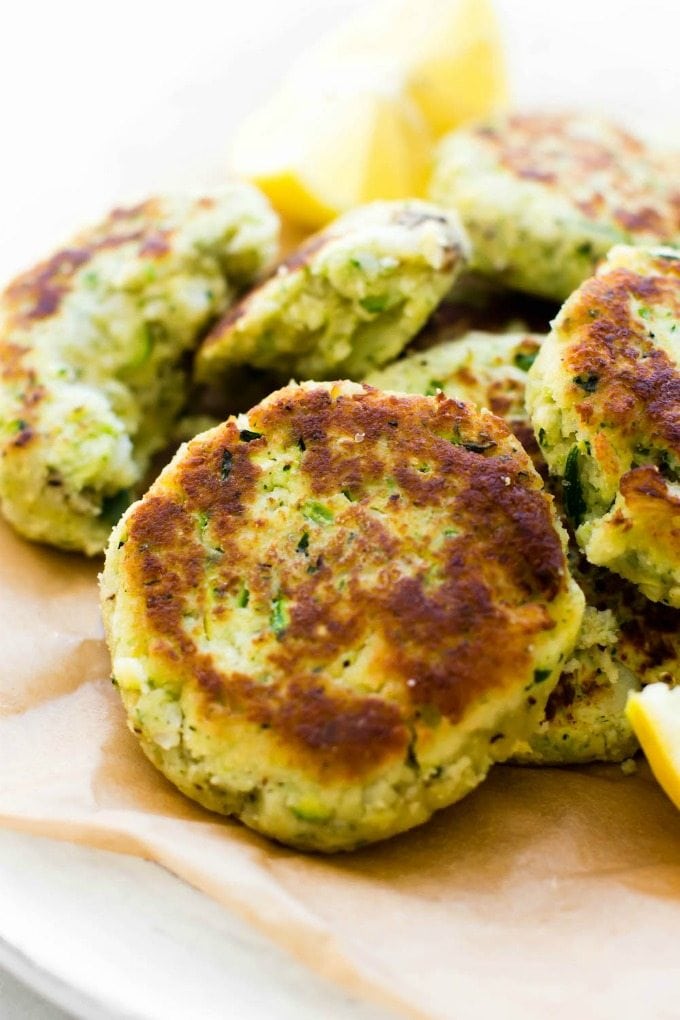 Balsamic Roasted Brussels Sprouts
Cinnamon Roasted Sweet Potatoes
One Pan Caramelized Roasted Vegetables
Crispy Garlic Roasted Potatoes
Plant-Based Whole30 Snack Recipes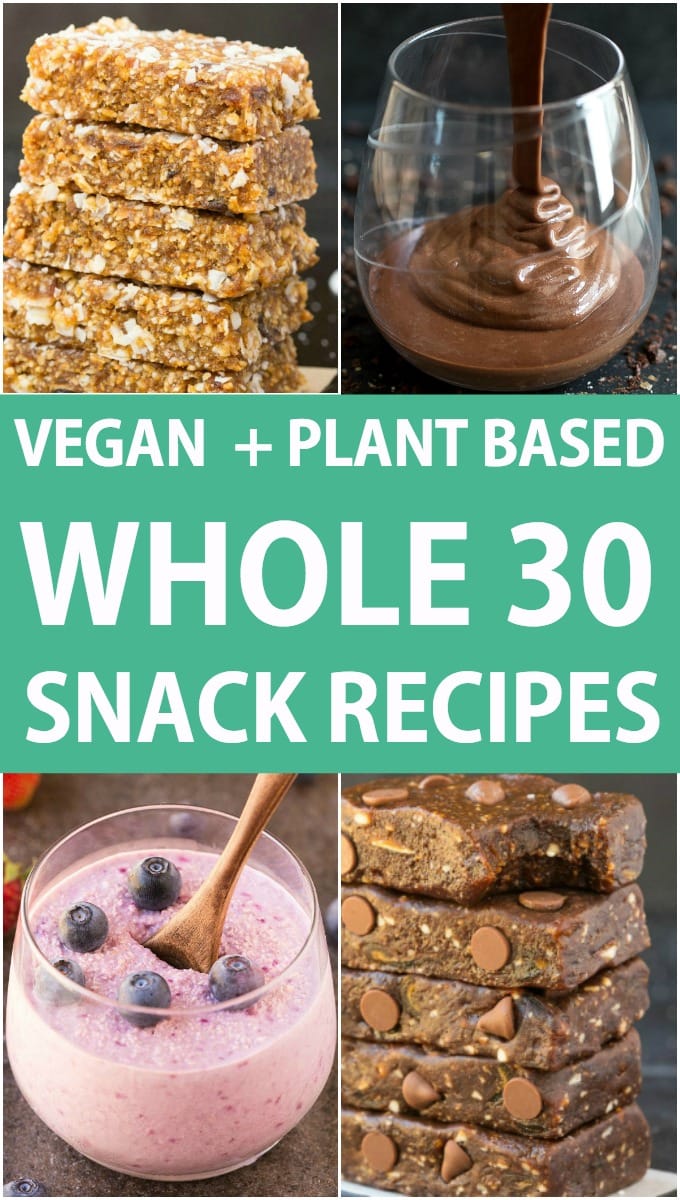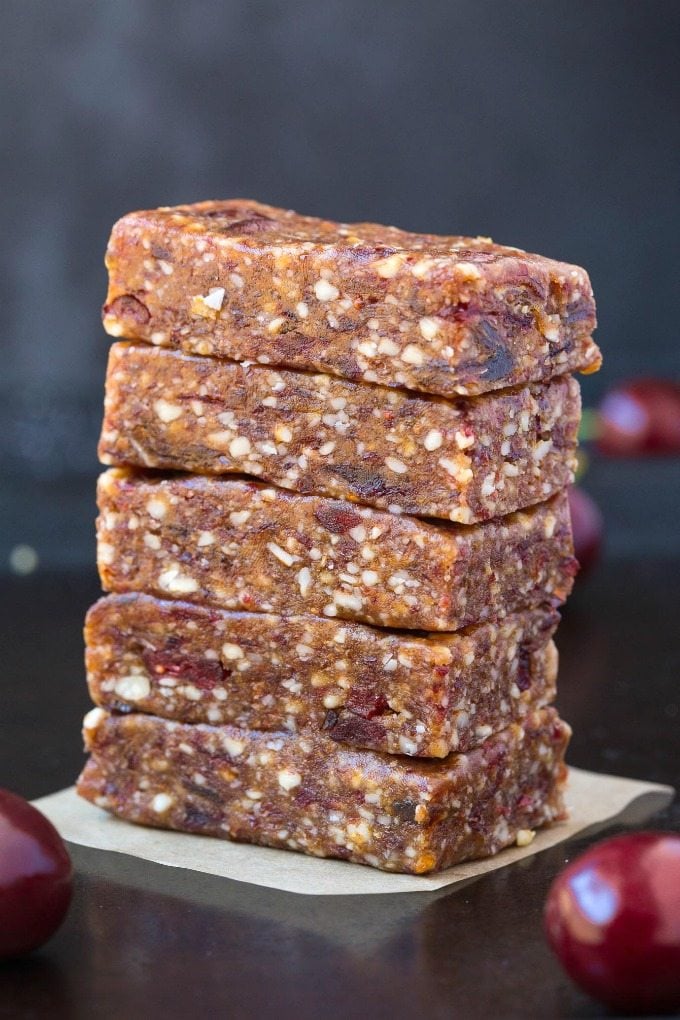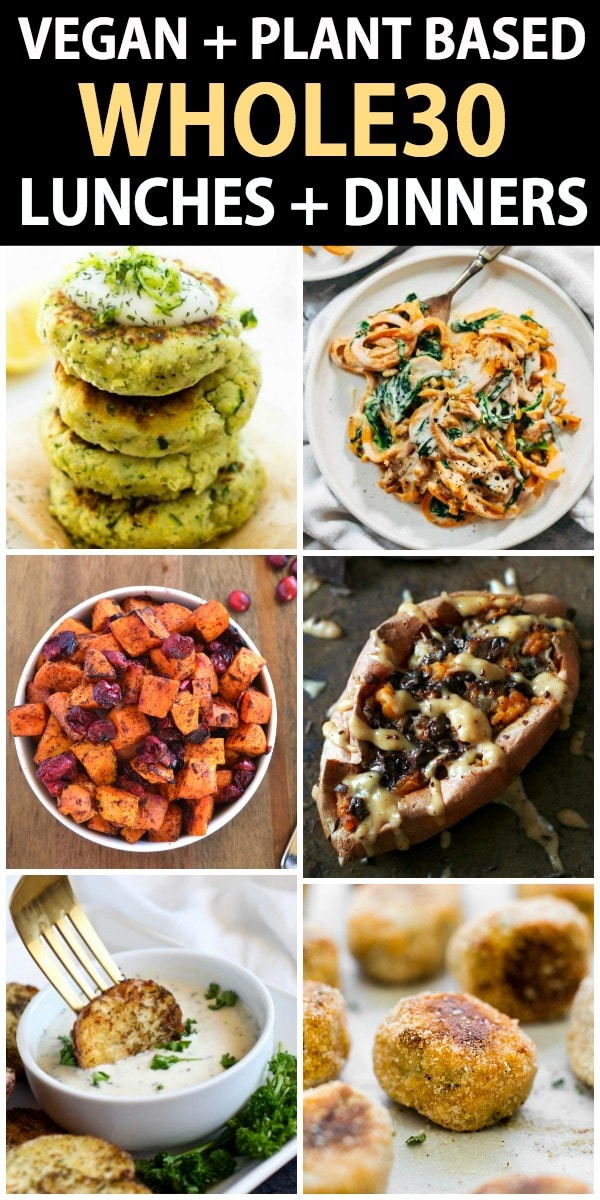 Disclosure: This post may contain affiliate links. I may earn a small commission for my endorsement, recommendation, testimonial, and/or link to any products or services from this website.