The best and easiest vegan, vegetarian and meat free whole30 recipes to keep you in check during the whole30 program! Packed with flavor, quick, easy and delicious, they are suitable for those following a vegan, paleo, gluten free, grain free, sugar free and dairy free lifestyle!

In the midst of all things cookies, desserts, and cakes, let's throw something different into the mix- Savory recipes.
On Friday, I mentioned how I would be undertaking the Whole30 on January the 1st! For those who don't know what the Whole30 challenge is, it's pretty much eating a very back to basics (but not flavorless or bland!) style of eating. It focuses on enjoying food in it's most natural state- Plenty of fresh fruits, vegetables, nuts, seeds, and various proteins.
A misconception (and one which I was once guilty of!) was that to do the Whole30, you'd need to get ready to eat meat, meat and more meat.
Wrong.
I have to really thank one of my favs, Alexis– Through hanging out with her and also her constant advice (She's the best RD out there, just saying), I've learned to stop relying on animal protein. I've focused on more plant-based eating and naturally eating more fresh produce…even her infamous sweet potato loves.
As such, I'm here to share a collection of the BEST plant-based, vegan and completely meat-free recipes which are suitable for the whole30 challenge!
3 Ingredient Zucchini Sweet Potato Tots

The Best Grilled Sweet Potatoes
While baked sweet potatoes are a delicious baseline platform, a different method of grilling or charring them take them up a notch- Crispy on the outside, yet soft and creamy on the inside! The perfect mix of sweet and salty!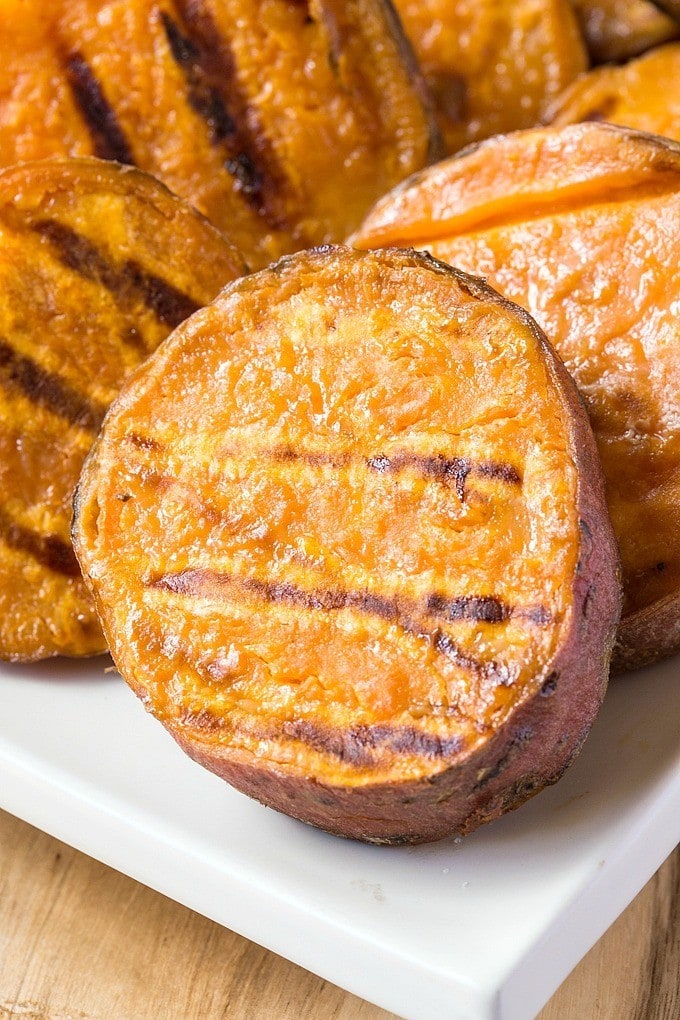 The ultimate Spaghetti Squash Hack via Chocolate Covered Katie
While I have nothing against normal spaghetti, it is most definitely NOT on the approved list. Luckily, we have this substitute here to delve in! While I don't think it tastes anything like spaghetti, the texture certainly works well to mix with a homemade sauce!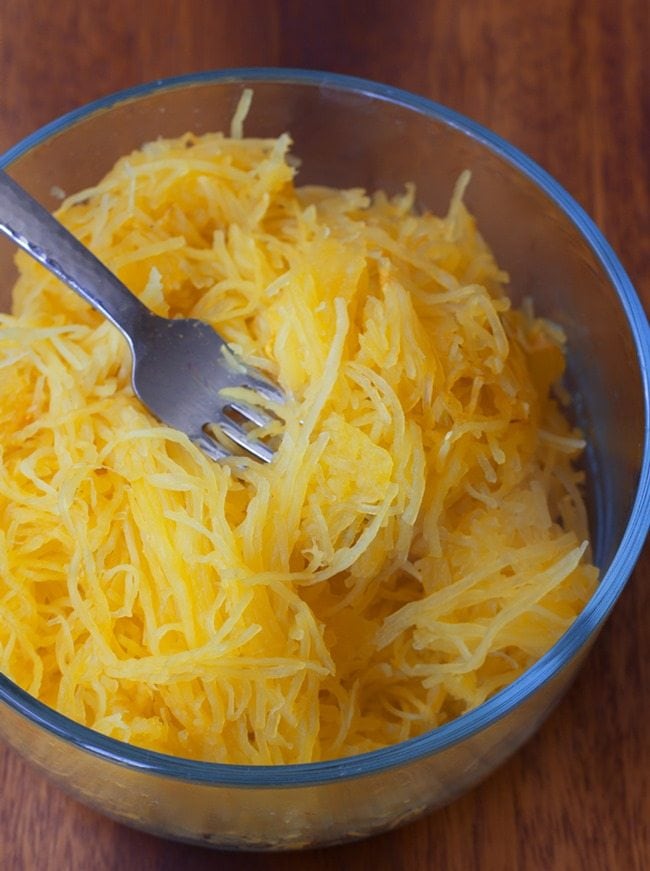 4 Ingredient Zucchini Cauliflower Fritters

One Pot Zucchini Pasta via Making Thyme For Health
Not a fan of spaghetti squash? Swap it out for zucchini, especially in this veggie-packed dish!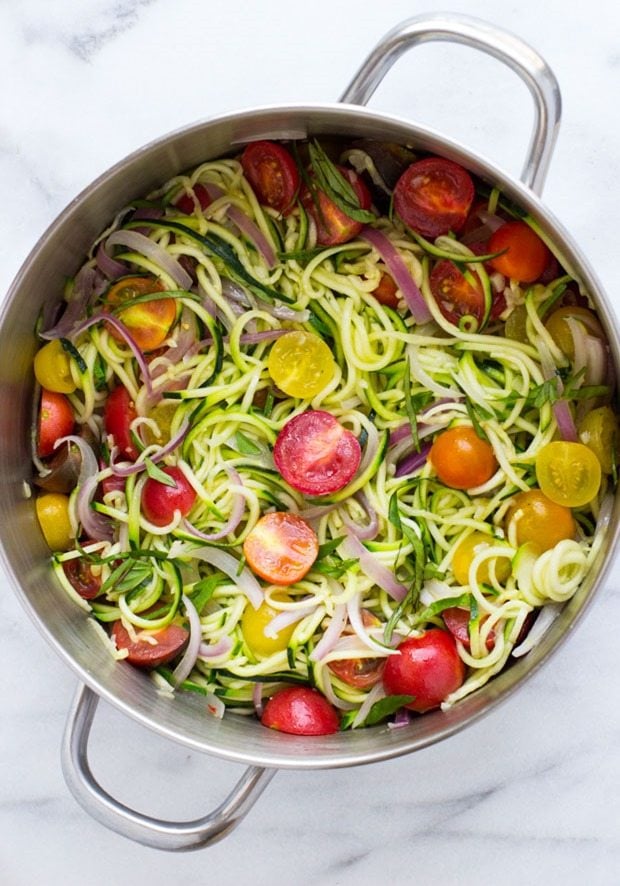 Balsamic Roasted Brussels Sprouts
Convert all those brussels sprouts haters with these addictive balsamic roasted versions- Easy, delicious, and perfect hot or cold!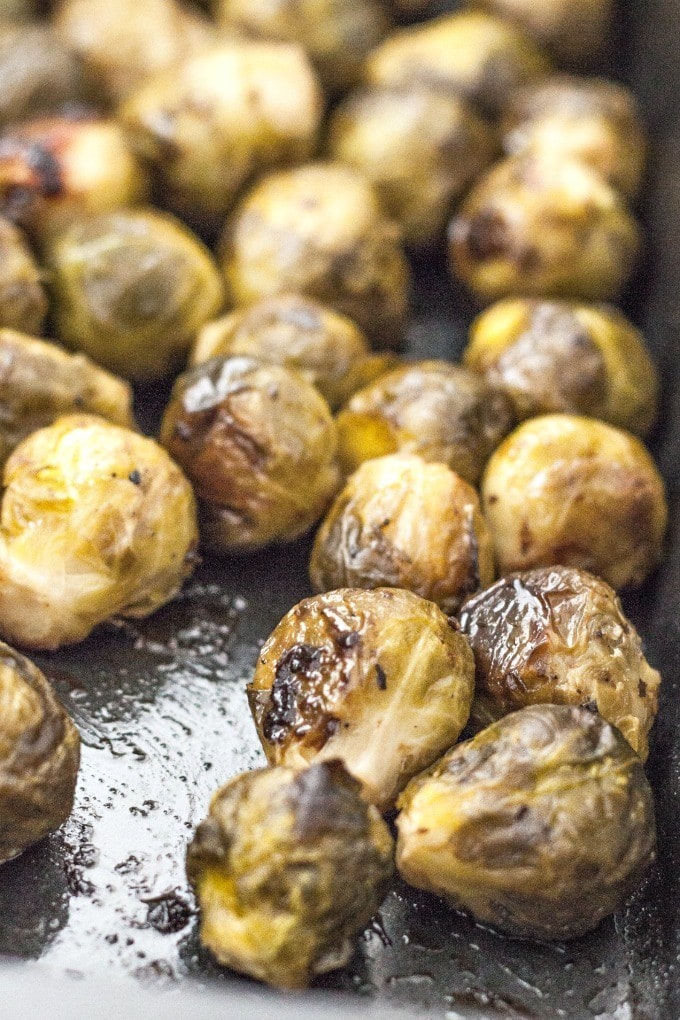 Caramelized Onion Spaghetti Squash via The Almond Eater
Okay, so I know I said some may not be fan of spaghetti squash, but there is nothing good mix-ins or a sauce can't fix. I mean, caramelized onions…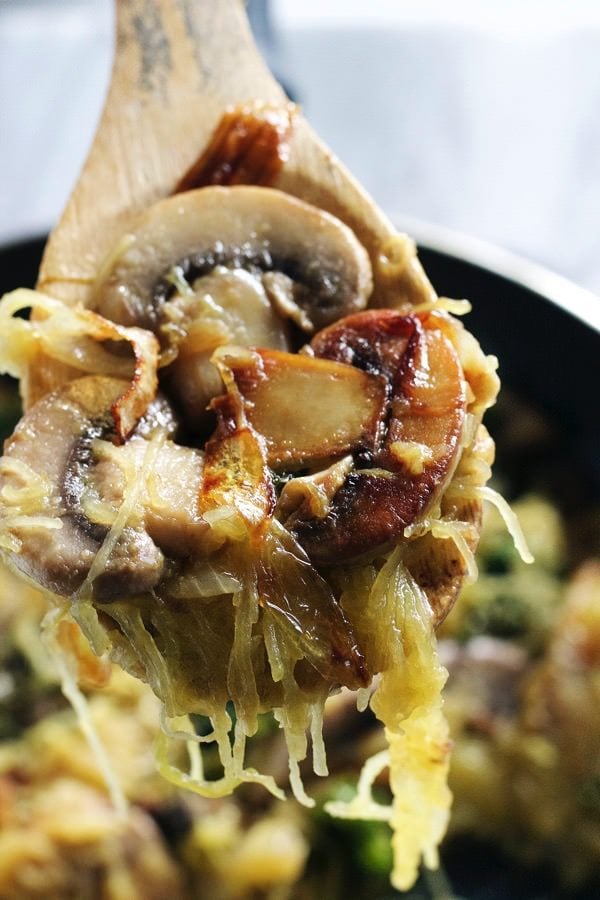 Creamy Sweet Potato Noodles via Pinch of Yum
A smooth and creamy sauce with a delicious sweet potato noodle base? Count me in!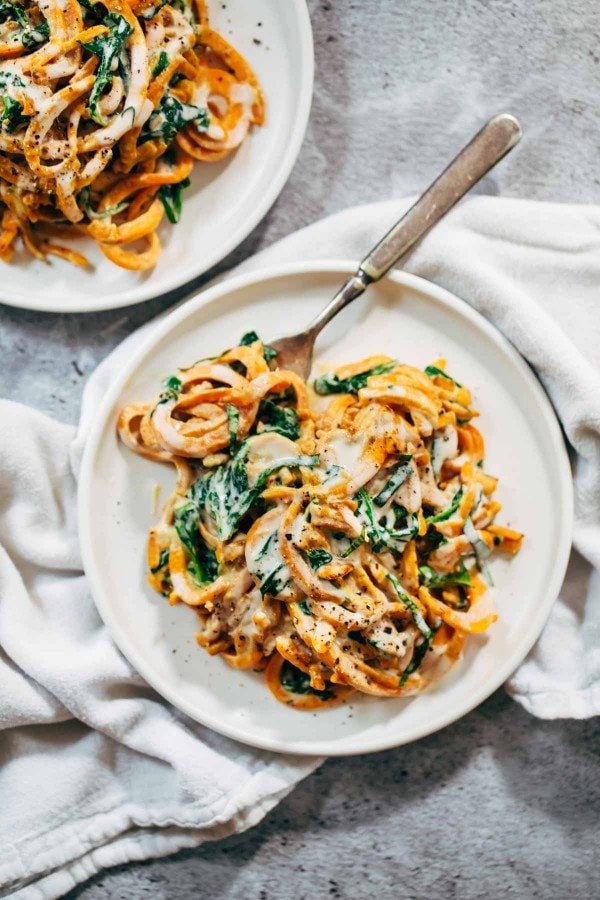 Sweet Potato Toast via Little Bits Of
A blank slate for any Whole30 friendly toppings? The possibilities with these sweet potato toasts are endless! Guacamole, almond butter and more!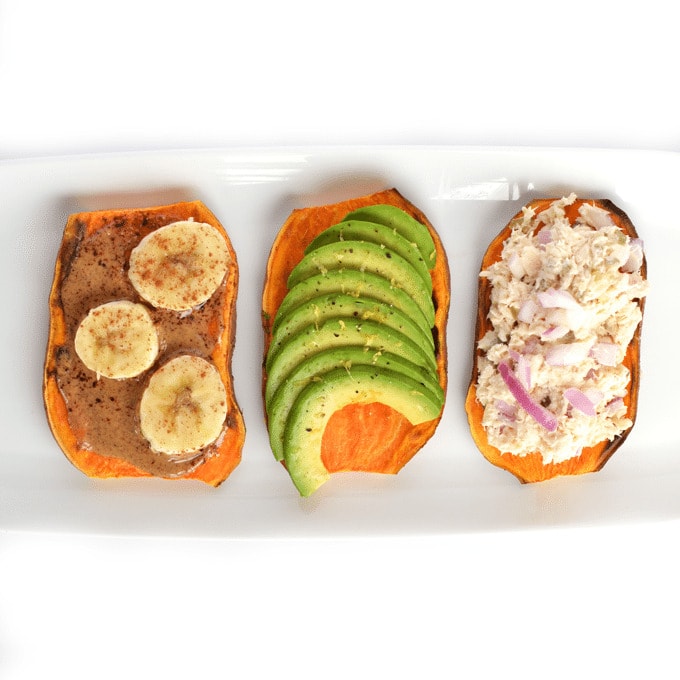 Cashew Satay Spiralized Stir Fry via Cotter Crunch
Growing up in a half Malaysian/Chinese household, I have an affinity for all things satay! This twist using cashew butter has me swooning!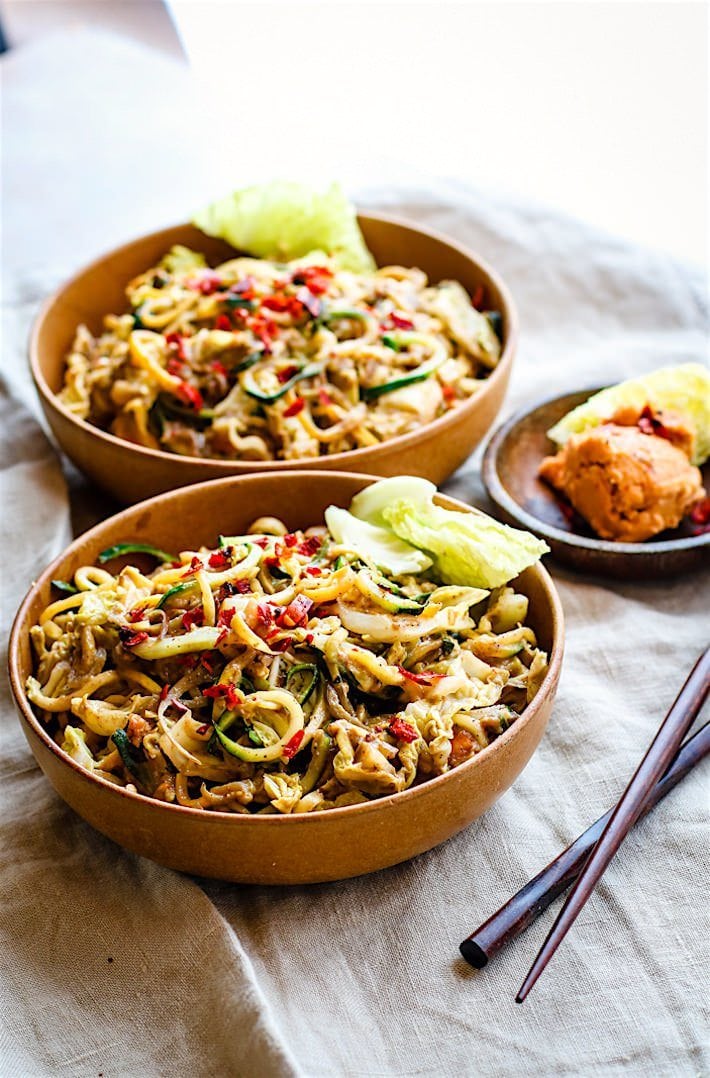 Hands down, the most versatile vegetable out there- The best way to enjoy it is roasted, and with some delicious curried spices, it is even better!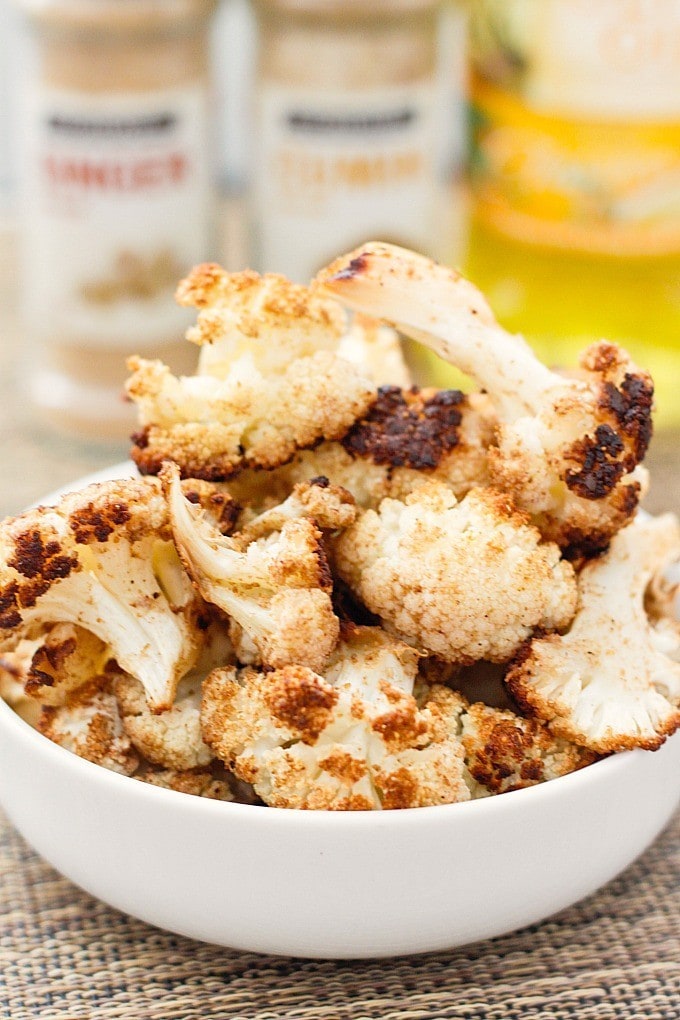 Swapping out the traditional mozzarella for avocado will keep the delicious decadent taste, while still being whole30 compliant!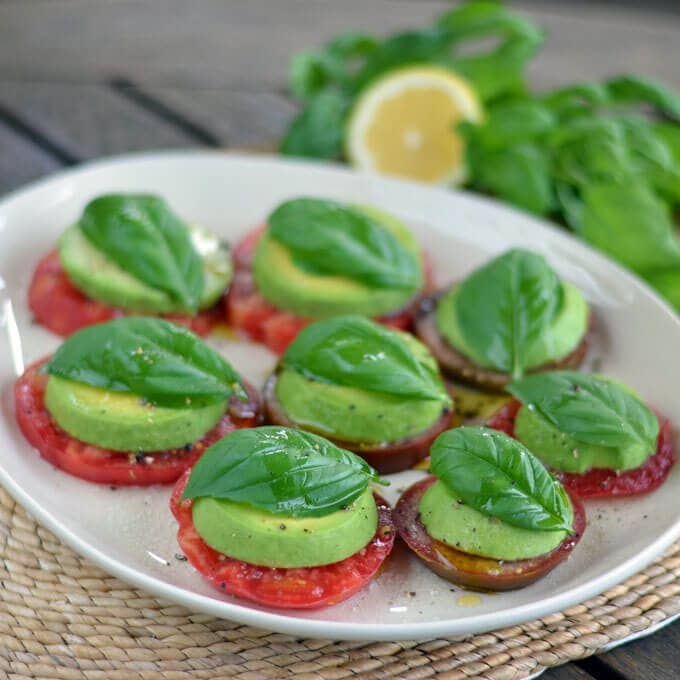 Carrot Raisin Pineapple Salad via Noshtastic 
A sweet twist on a salad, this delicious paleo and vegan-friendly salad is a taste and texture lovers dream! Even this raisin hater is a fan!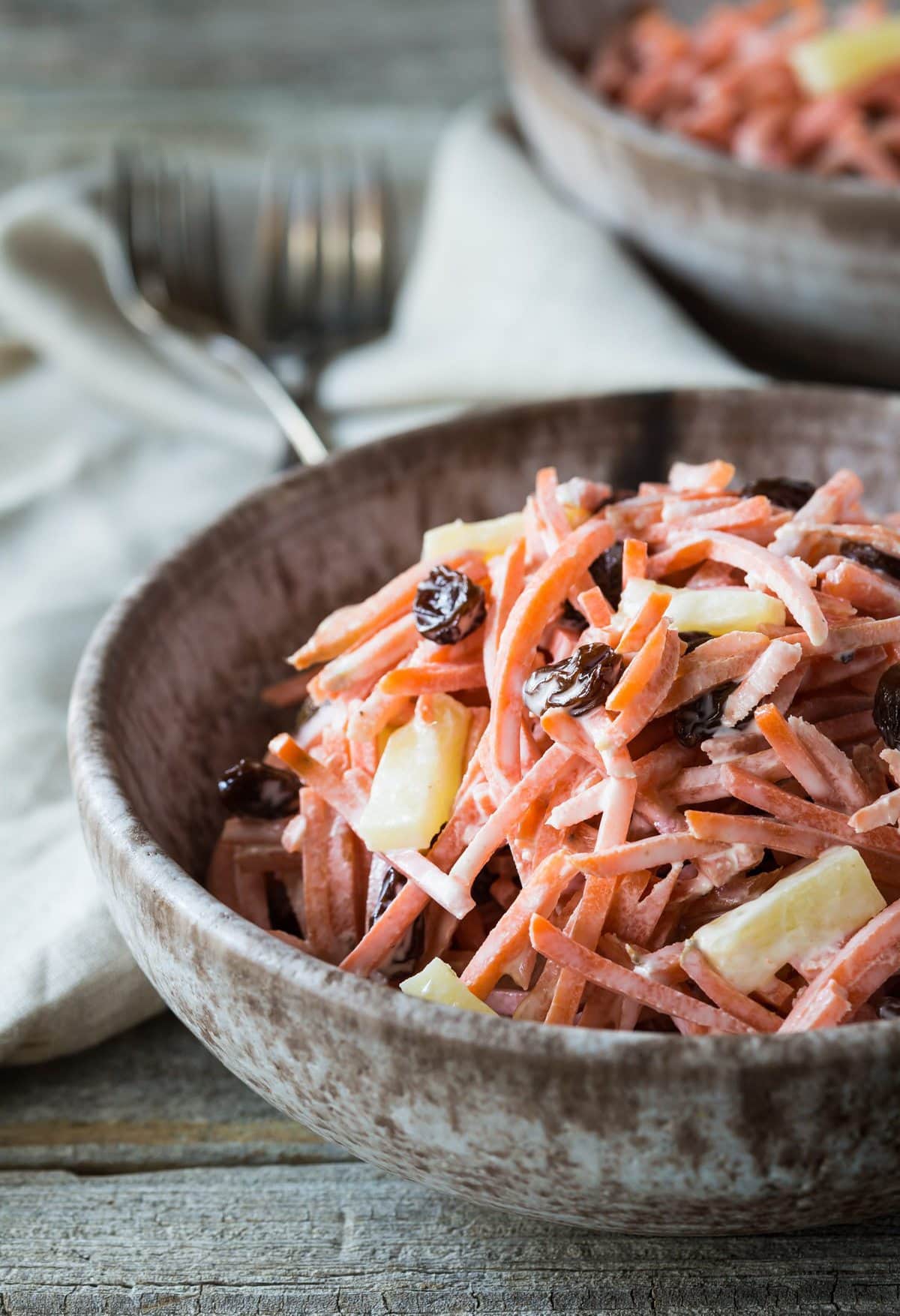 Spring Salad via Life Currents
A delicious way to punch in a ton of greens, don't miss out on the delicious balsamic dressing which comes with it!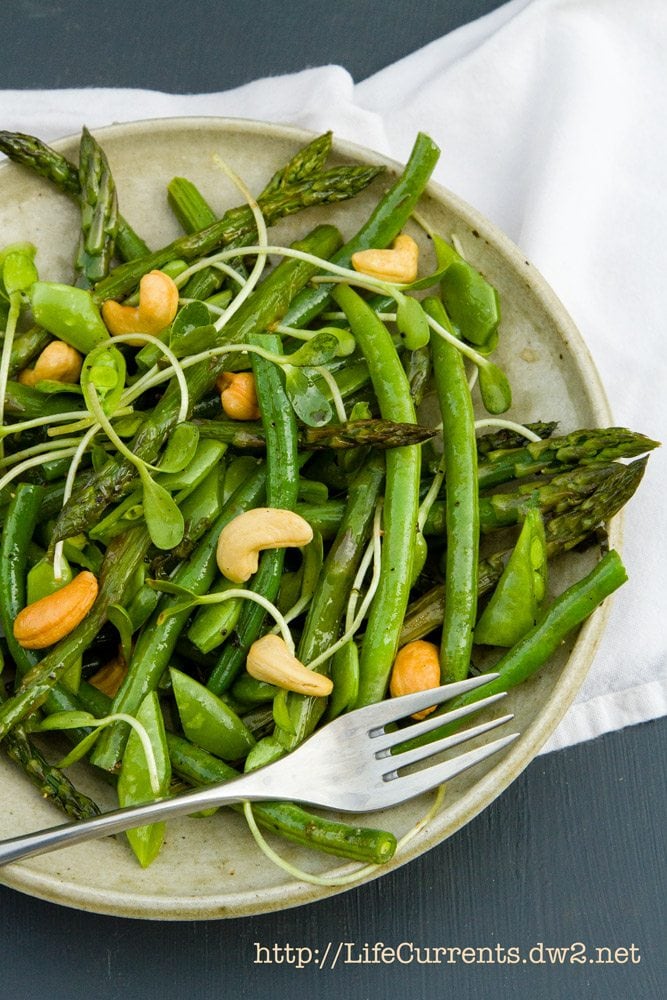 Crispy Baked Sweet Potato Chips via Chocolate Covered Katie
Simple, quick and easy, these baked sweet potato chips would make the perfect snack to enjoy anytime or…dipped in guacamole!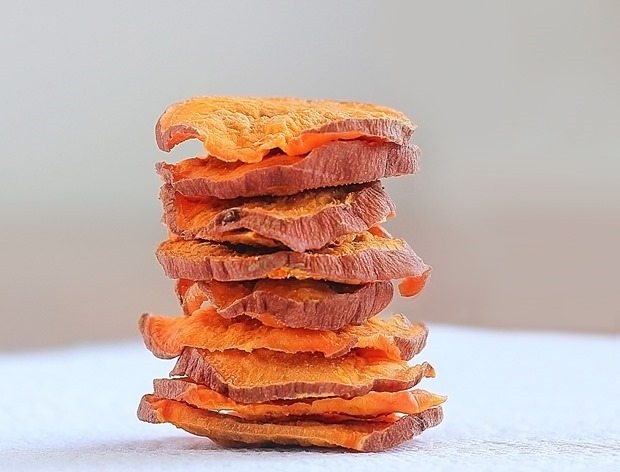 Harissa Portobello Mushroom Tacos via Healthy Nibbles and Bits
Lisa has nailed it with this delicious twist on tacos- Portobello mushrooms have such a hearty, meaty texture and the flavor profile is amazing- Taco Tuesday, anyone?!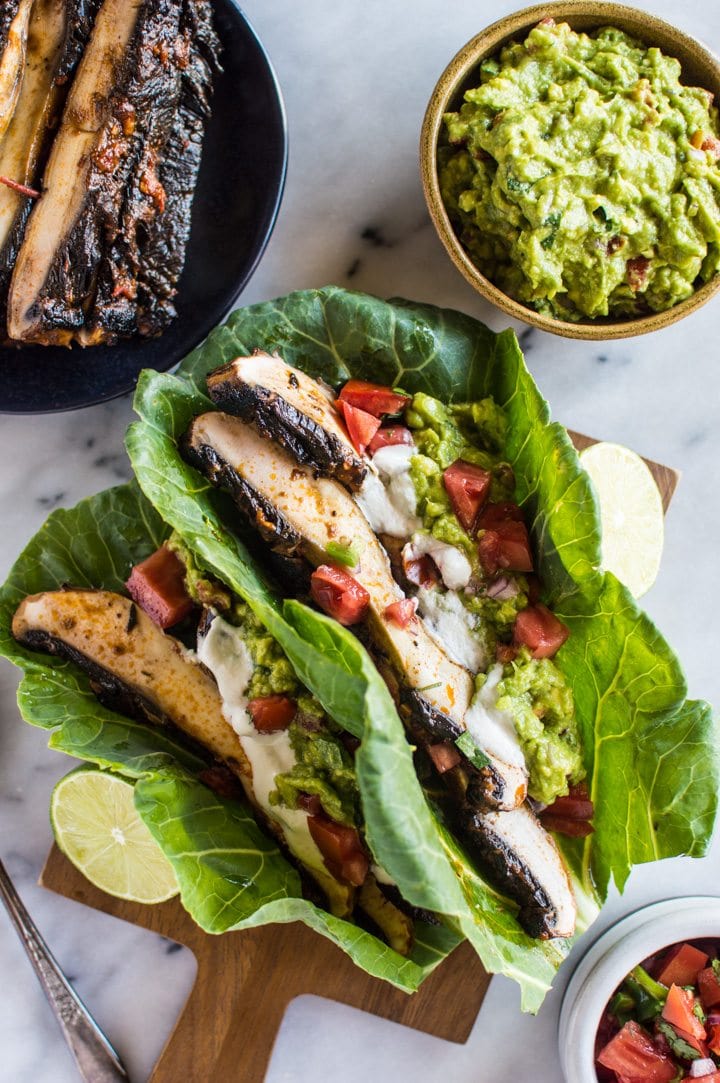 Spaghetti Squash with Pesto via A Family Feast
I think it's official- I may warm up to spaghetti squash, purely for all these delicious mix-ins- I mean, pesto and tomatoes?!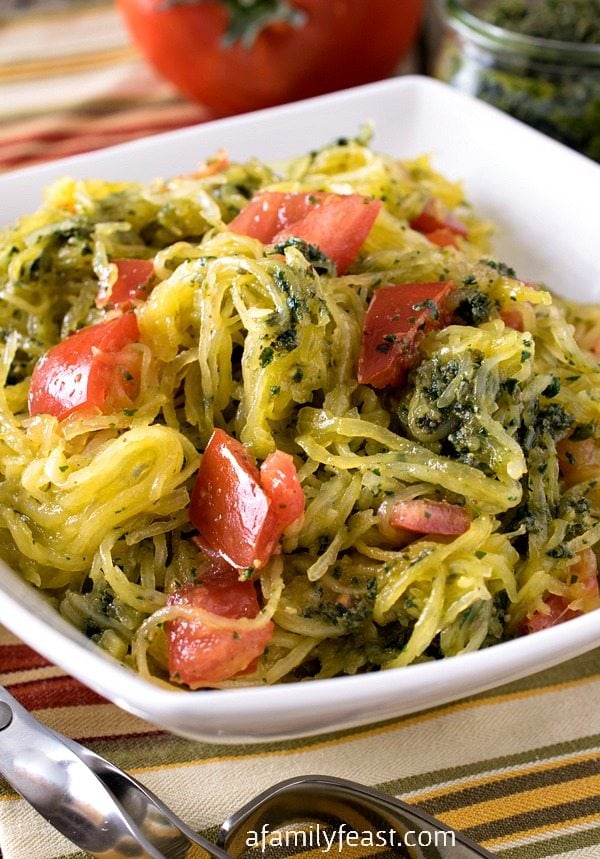 Cinnamon Roasted Sweet Potatoes with Cranberries via Little Bits Of
Not JUST a holiday recipe, these sweet and savory sweet potatoes with cranberries would make the perfect holiday side dish or entree to the main event during dinner!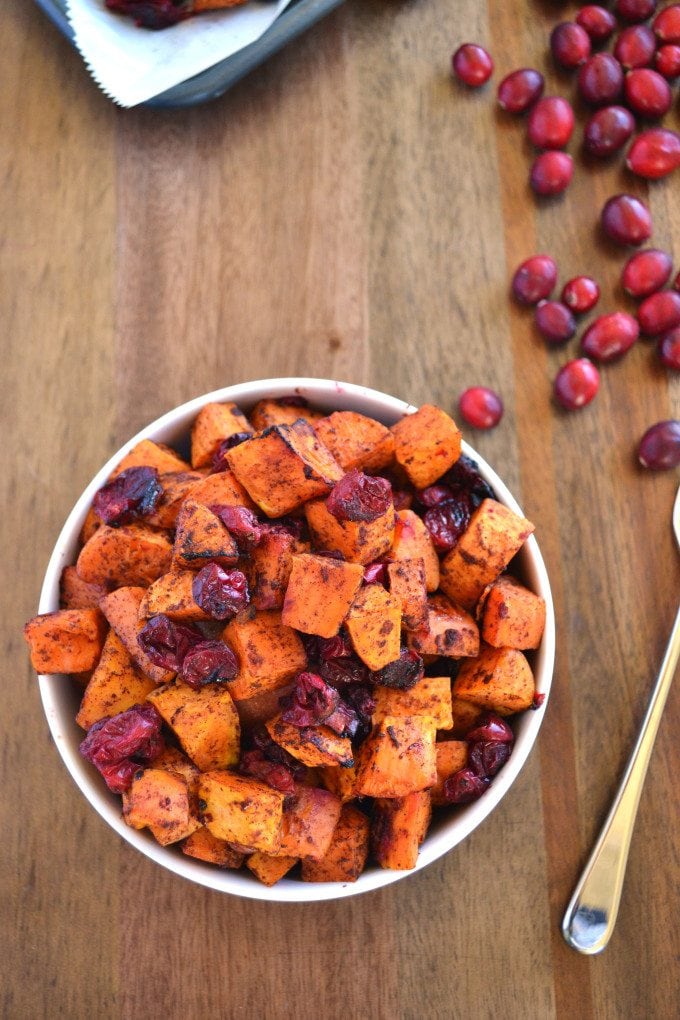 Crispy Potatoes with Garlic Lemon Avocado Aioli via I Love Vegan 
Let's just say I am beyond excited that white potatoes are now accepted on the Whole30. You bet this recipe will be the first made, especially for the delicious avocado studded dressing!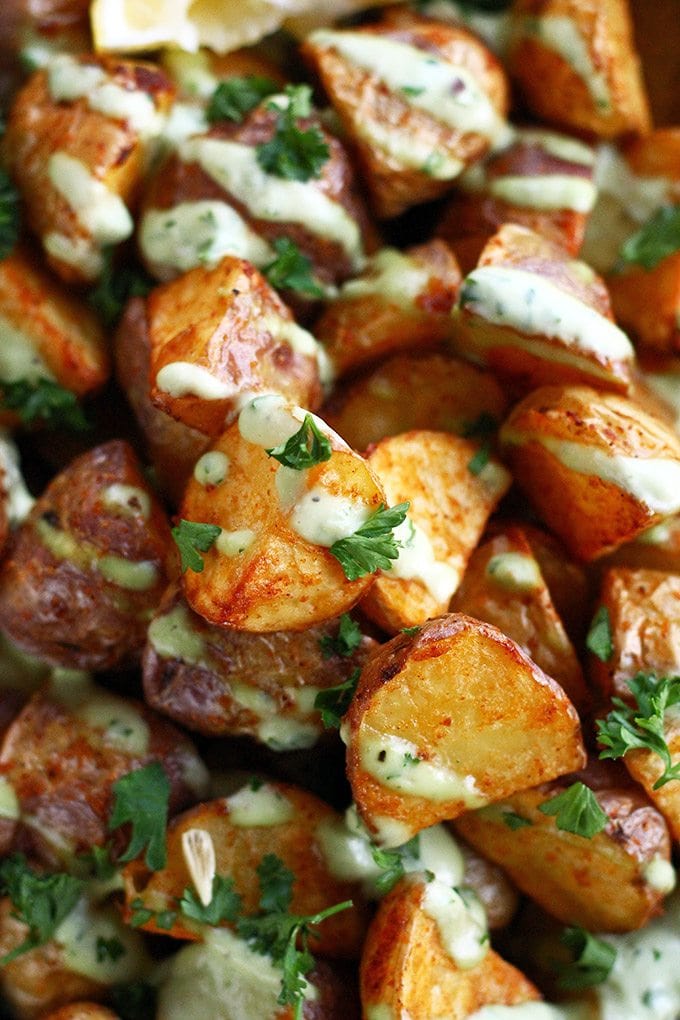 Disclosure: This post may contain affiliate links. I may earn a small commission for my endorsement, recommendation, testimonial, and/or link to any products or services from this website.