Over 25 Easy and Healthy Keto Valentines Desserts recipes which are perfect for edible gifts and sweets for your special someone. From cookies, brownies, cakes, and more!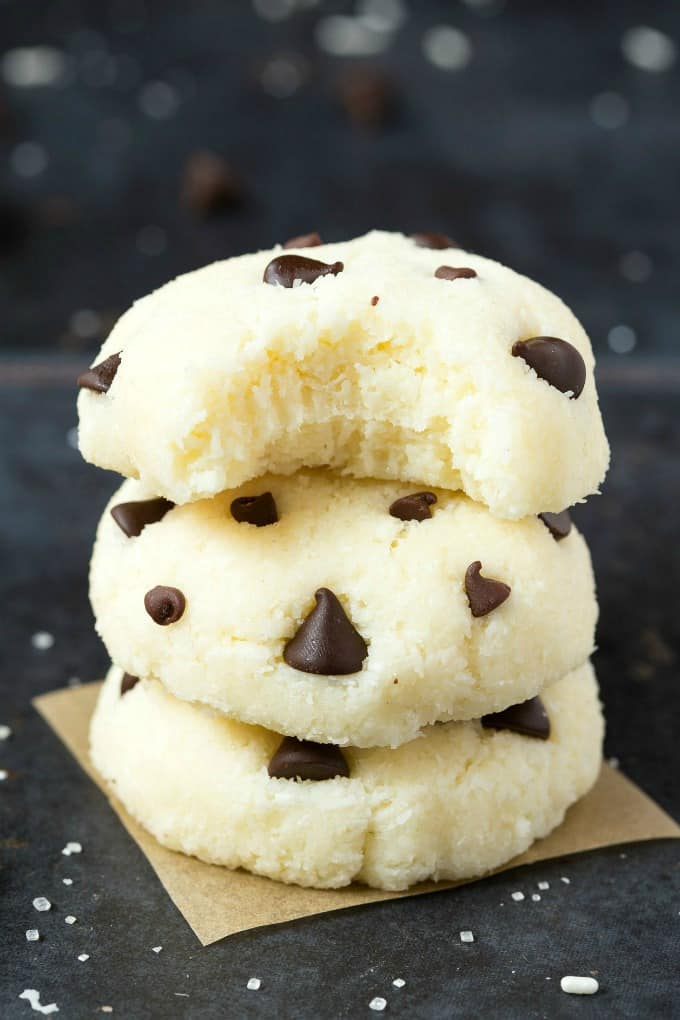 Keto Valentines Desserts
Valentines Day is less than 10 days away!
Whether you celebrate this Hallmark holiday with a special someone or are a singleton embracing Galentine's day, there is no excuse not to enjoy dessert!
Personally, I'm not someone who needs a special occasion to enjoy a dessert. In fact, I tend to eat dessert every day, multiple times. Fortunately, my desserts are all secretly healthy, and something I feel fine consuming regularly.
Readers have asked what can be eaten for dessert on a keto diet and whether or not chocolate and sweets can be included too.
Here are the BEST keto Valentines desserts including cakes, brownies, cookies, no bake treats and more. All use simple and easy low carb ingredients and can be made for one or for a Valentine's day party!
1. Chocolate Raspberry Mug Cake
Loaded with raspberries and chocolate chips, this easy keto chocolate mug cake with raspberries is the perfect small batch dessert. It takes only 2 minutes prep, and can be made in the oven too!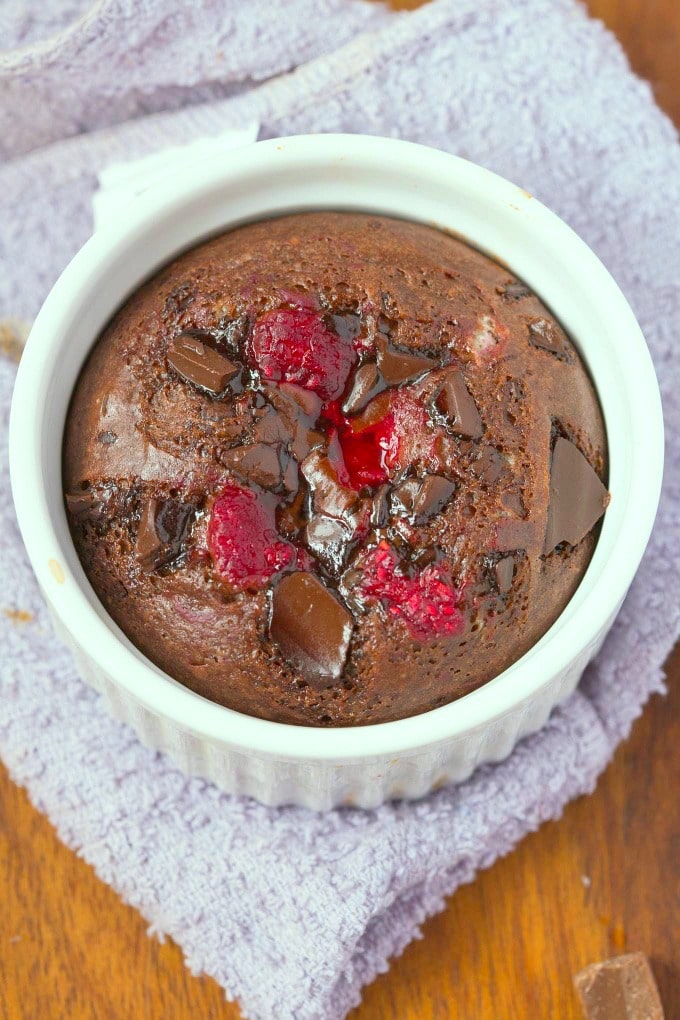 2. Homemade Twix Bars
A homemade and healthy version of the popular Twix candy bar, you'll never buy store bought again! These homemade bars also make a fantastic DIY gift!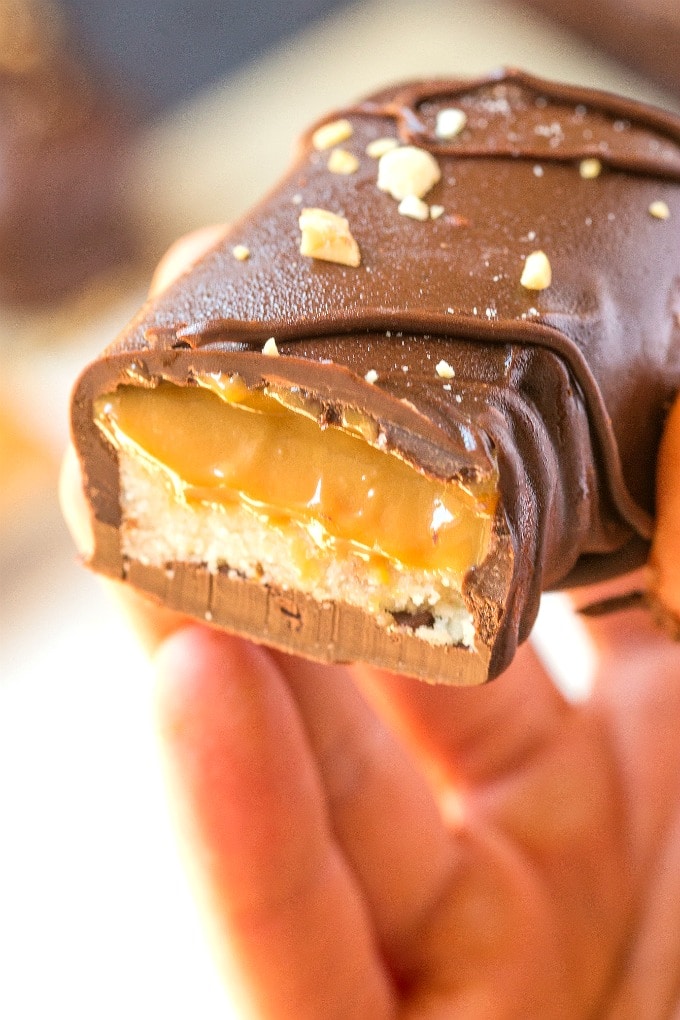 3. Kit Kat Bars
Loaded with keto cereal and crunchy nuts and seeds, the taste and texture of these homemade Kit Kat Bars are incredible! A show stopper dessert recipe!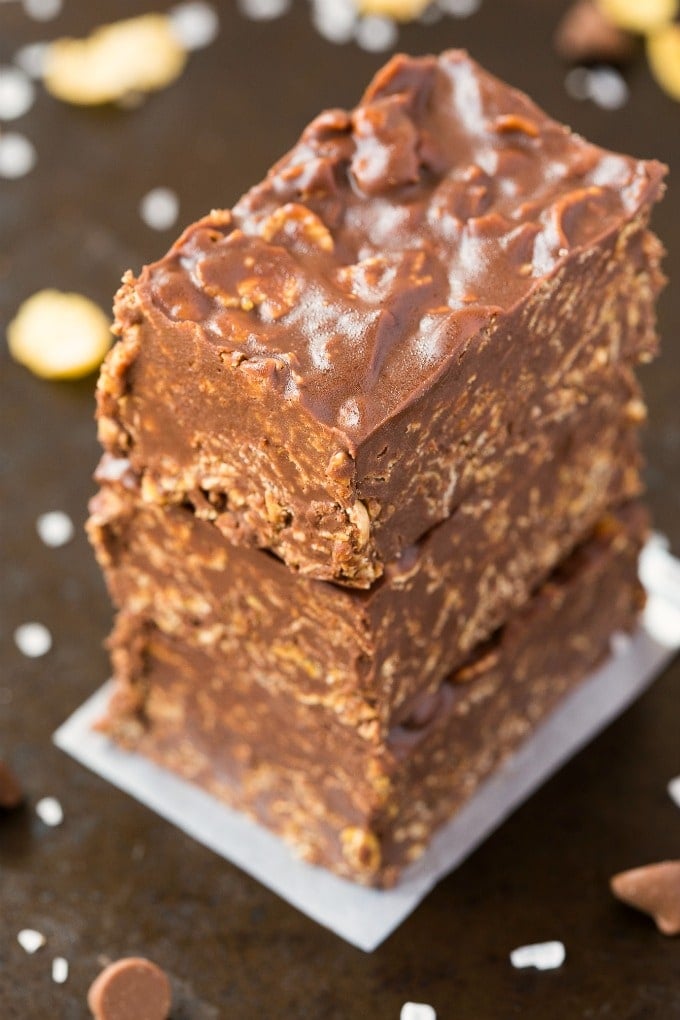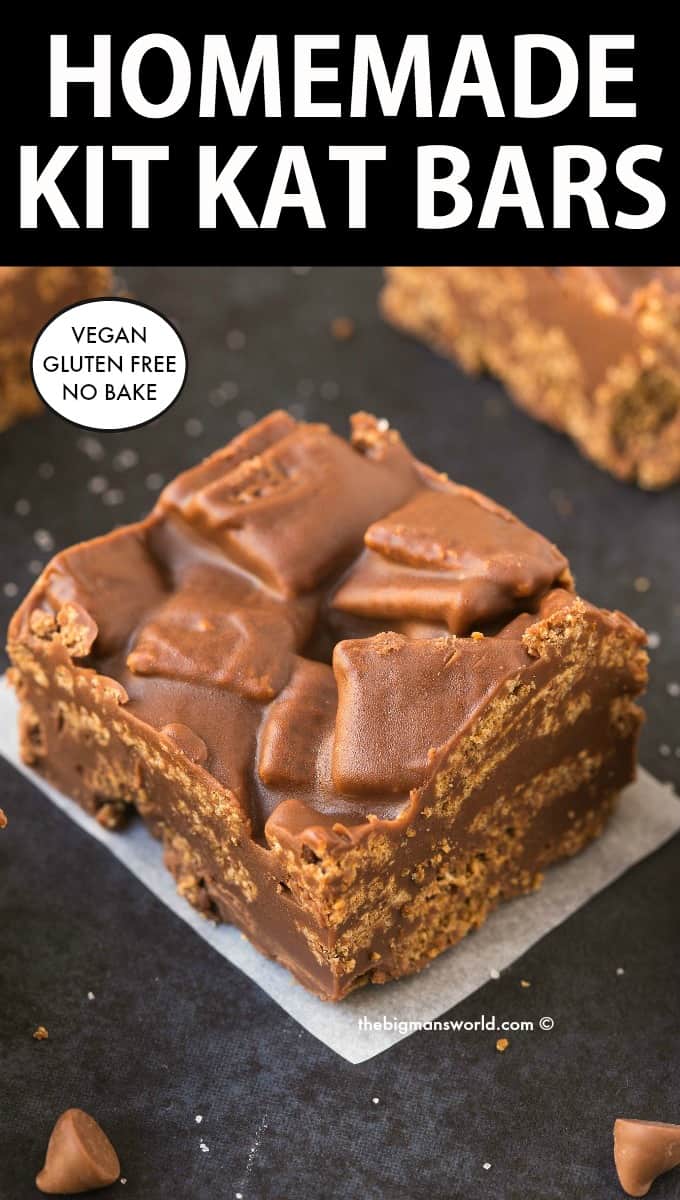 4. Coconut Crack Bars
Made with just 3 ingredients, these keto coconut bars take less than 5 minutes to make! They are seriously addictive, and you won't be able to stop at one!
5. Chocolate Peanut Butter Hearts
For all the romantics, it's like a healthy Reese's peanut butter cup in a heart-shaped mold! 4 ingredients and with options to keep it nut free and peanut free, everyone will love these keto chocolate hearts!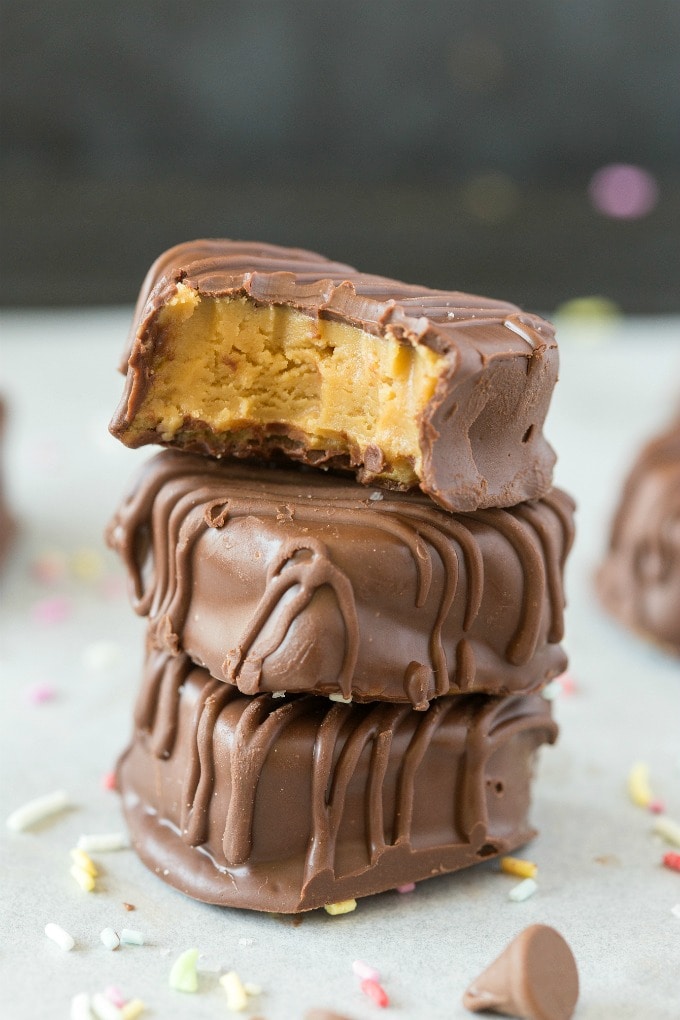 6. Salted Caramel Fudge
This keto fudge recipe has NO condensed milk, no dairy but you'd never tell- It's so smooth and creamy and melts in your mouth!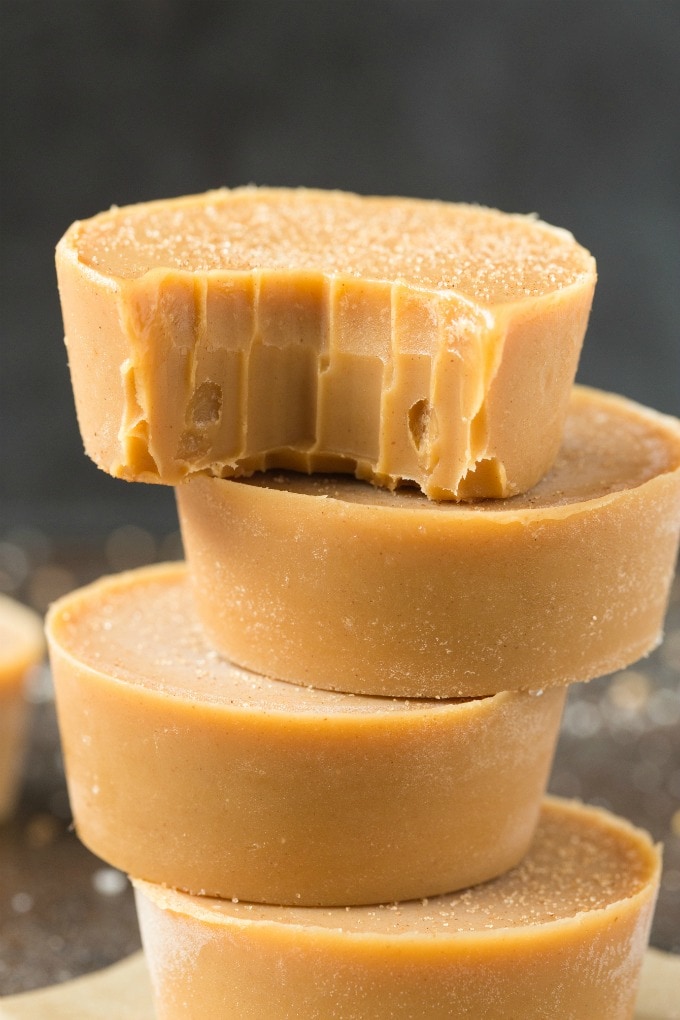 7. Hot Chocolate Mug Cake
Another single serve healthy dessert, this hot chocolate mug cake is gooey, fudgy and ready in minutes!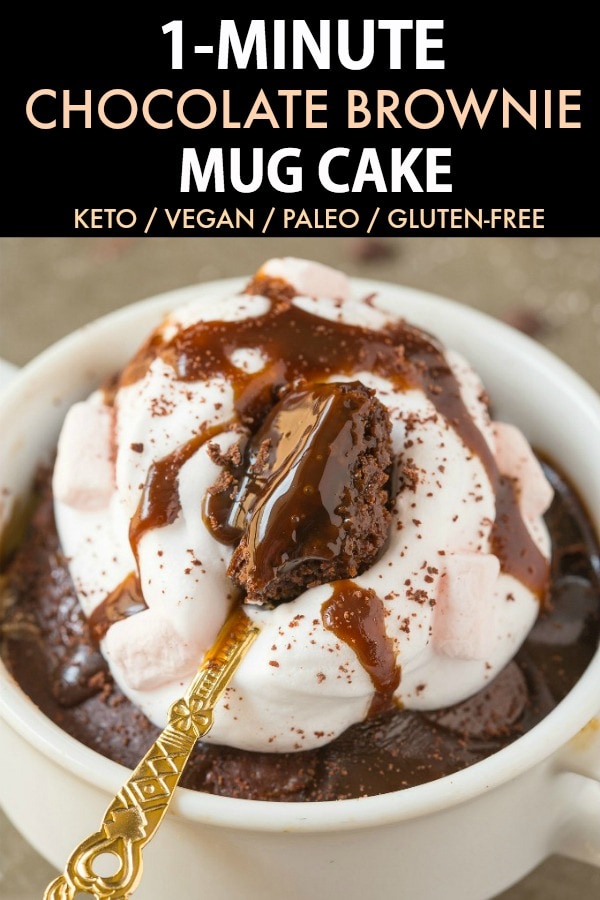 8. 3 Ingredient Peanut Butter Balls
Peanut butter lovers rejoice- This easy keto peanut butter balls recipe take minutes to make. It's a like a fat bomb meets fudge meets energy bite in one!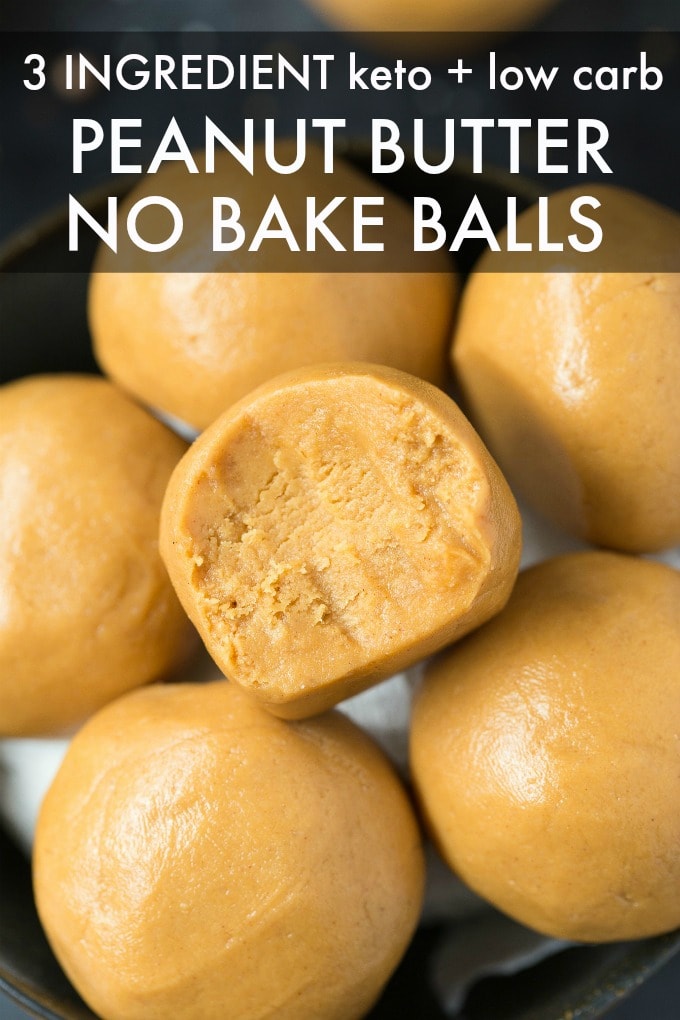 9. Chocolate Coconut No Bake Bars
For all the chocolate coconut lovers out there, these Keto Chocolate Coconut Bars are a game changer! 4 ingredients, super low carb and made with no sugar!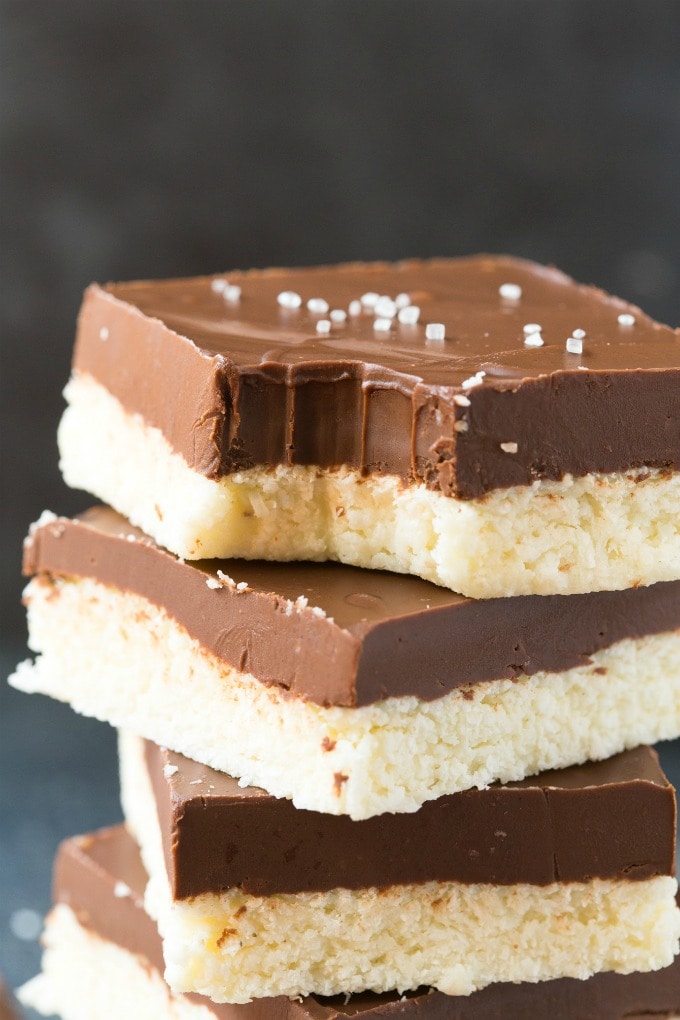 10. Chocolate Peanut Butter No Bake Balls
Reese's just got a ball makeover! Keto chocolate peanut butter balls make the perfect DIY gift- They are stable at room temperature, no bake, made with 4 ingredients and made in minutes!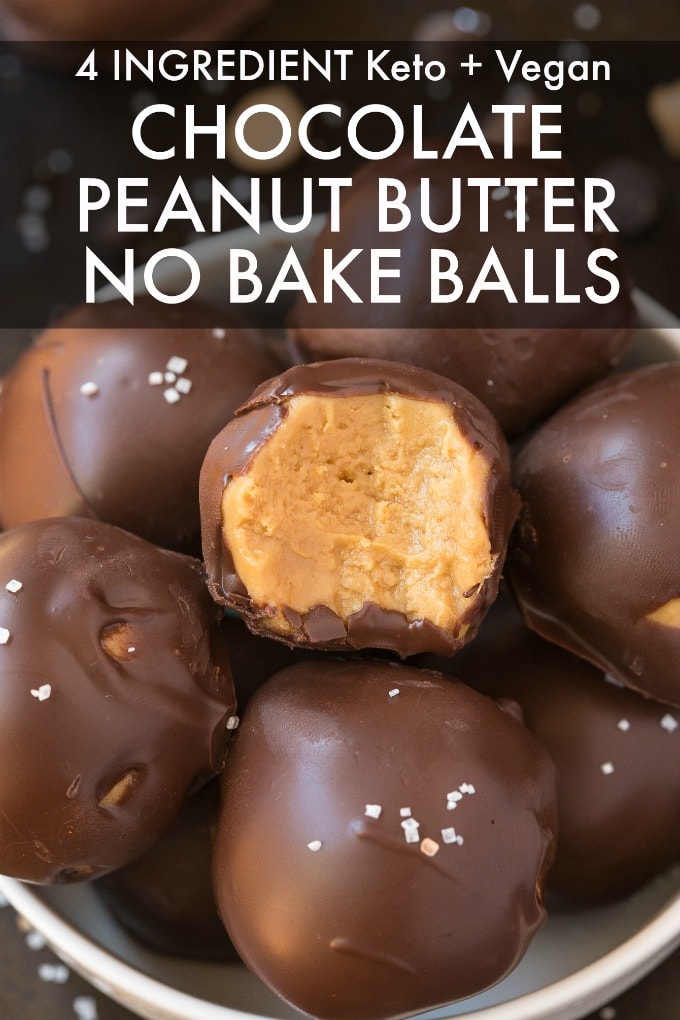 11. Brownie No Bake Cookies
When two healthy desserts merge in one- Keto No Bake Brownie Cookies! Soft, fudgy and made using a healthy homemade Nutella!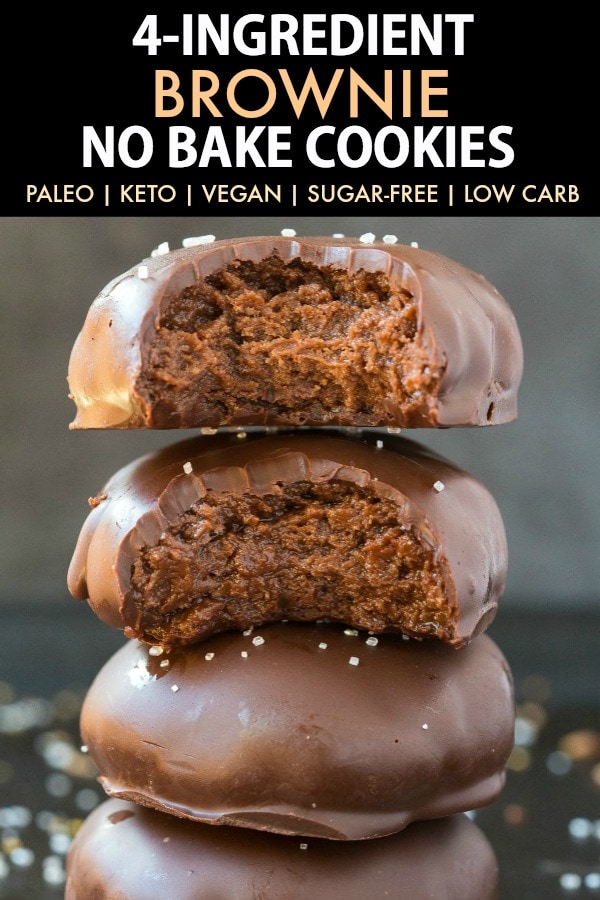 12. Cherry Coconut No Bake Bars
Known as cherry ripes in Australia, this cherry coconut no bake bar recipe is perfect for those who love a little tartness in their desserts. Quick and stable at room temperature.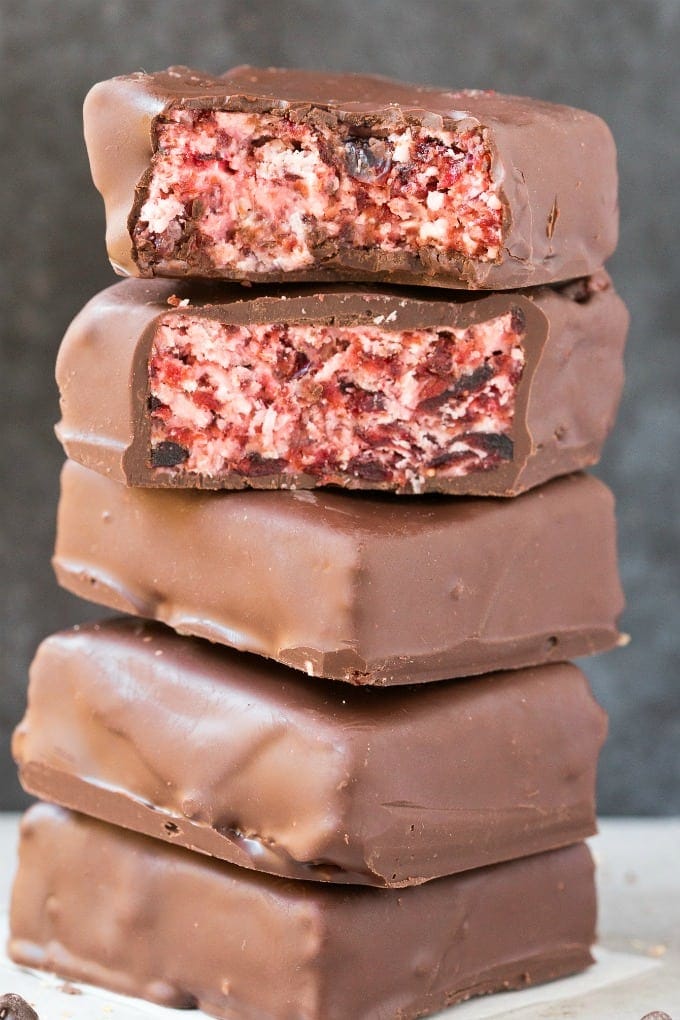 13. The BEST Chocolate Chip Cookies
Hands down, these are the BEST healthy chocolate chip cookie recipe. Single, coupled off, married or more- These healthy chocolate chip cookies will be a staple.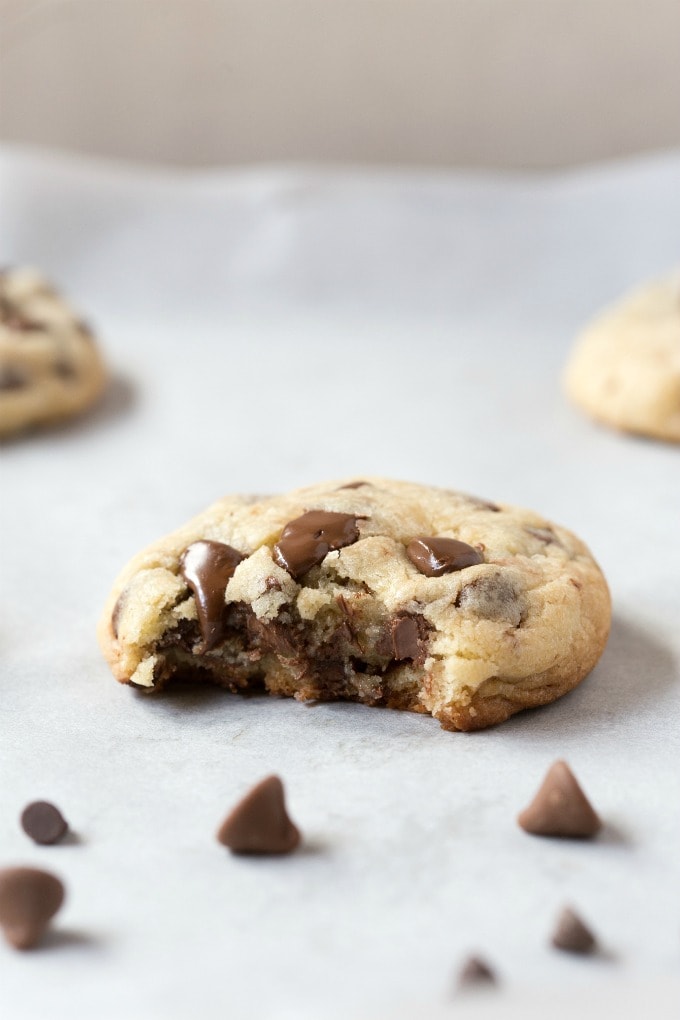 14. White Chocolate Peanut Butter Cups
White chocolate in a ketogenic recipe? You bet! Using cacao butter, this keto white chocolate cups will satisfy all white chocolate fix, guilt-free!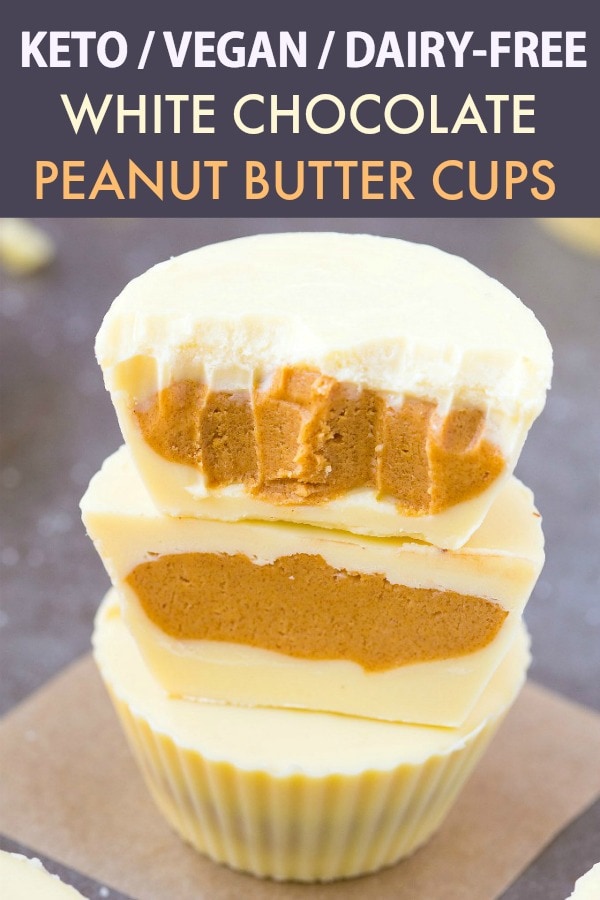 15. 3 Ingredient Sugar Free Cookies
The classic flourless peanut butter cookies got a ketogenic and vegan makeover! Chewy, soft and ready in under 15 minutes!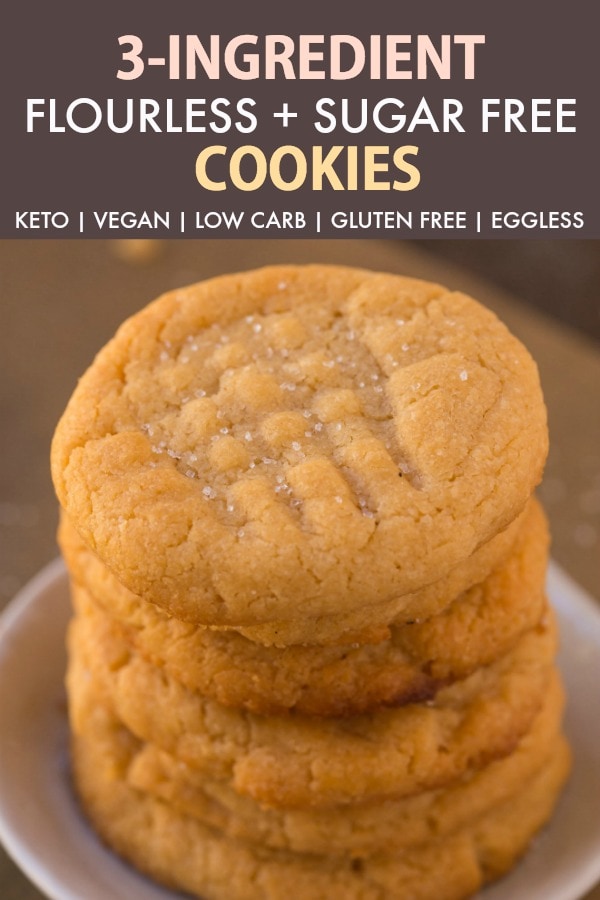 16. Almond Joy Fat Bombs
A keto fat bomb recipe which tastes like an almond joy! Keto almond joy fat bombs are something I make weekly but may make a double batch on Valentine's day.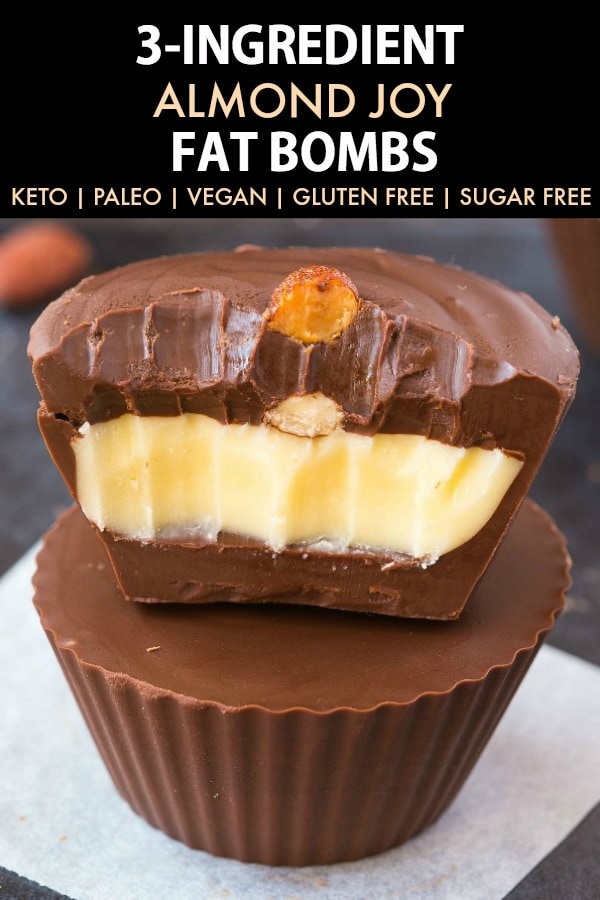 17. Peanut Butter No Bake Bars
A quick and easy recipe for keto peanut butter bars made with 3 ingredients and almost fudge-like! For those with a peanut or nut allergy, it works beautifully with sunflower seed butter!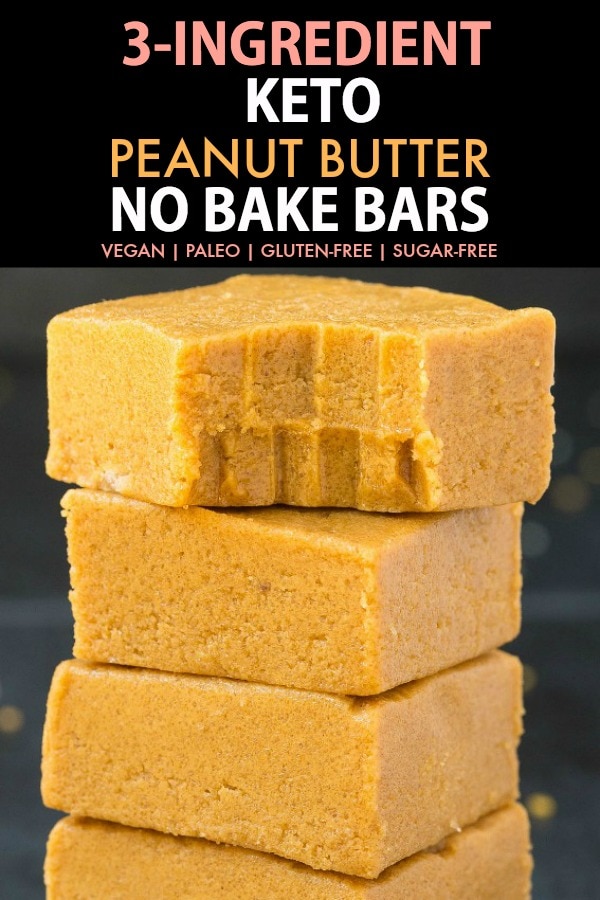 18. Brownie Batter Truffles
Truffles are the show-stopping dessert for any romantic holiday, and this keto chocolate truffles recipe is perfect! No cream cheese and NO dairy!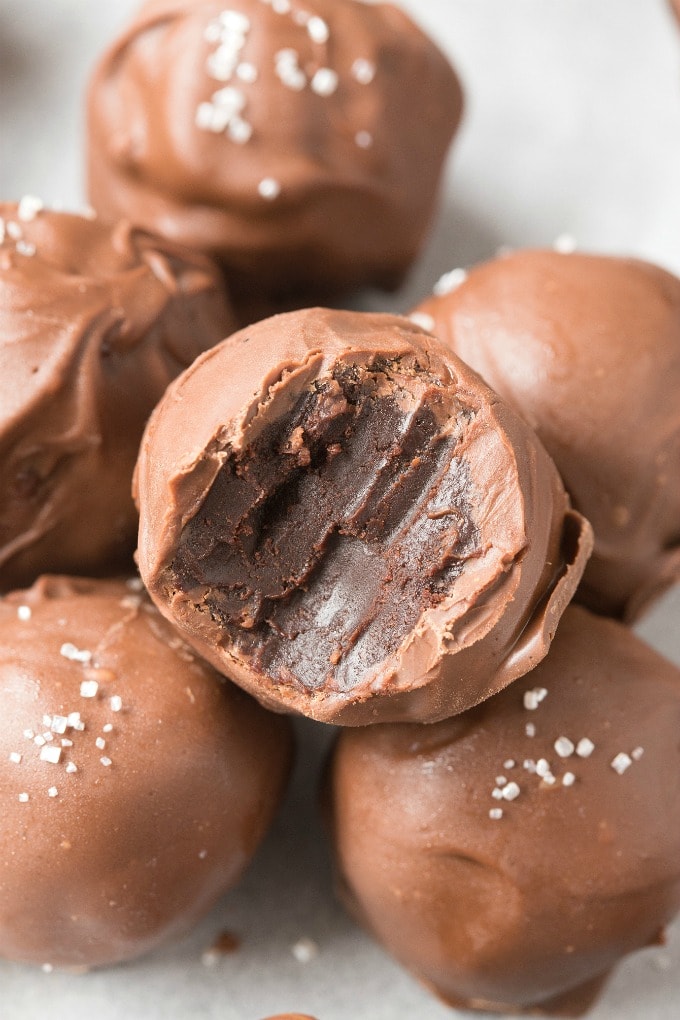 19. Chocolate Coconut Crack Bars
Taking the coconut crack bars to another level by adding a layer of chocolate to it.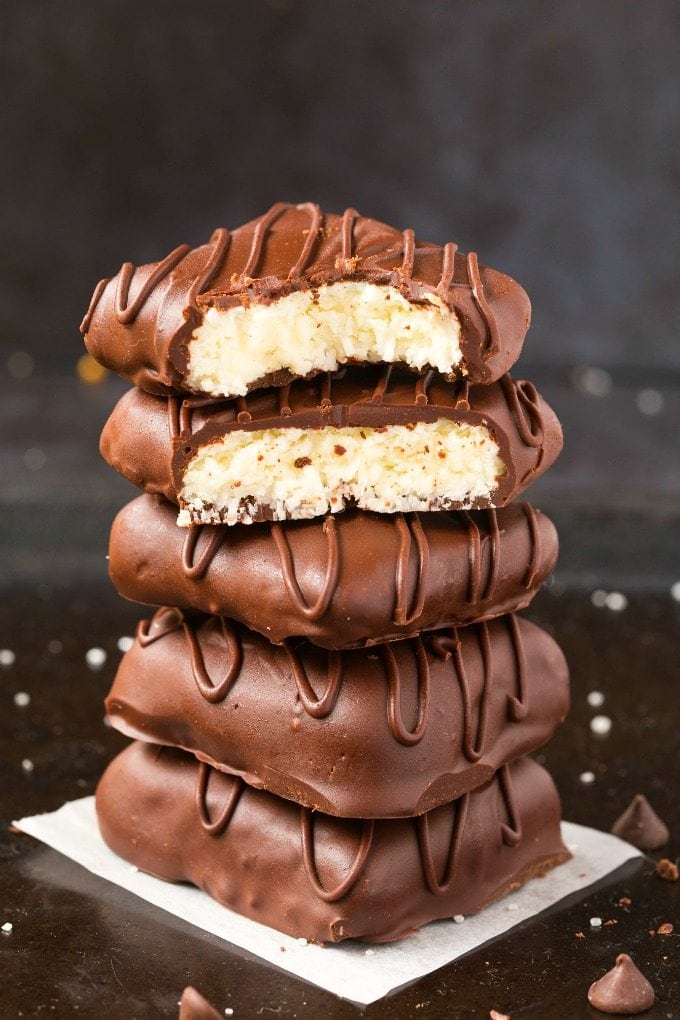 20. Flourless Fudge Brownies
The best healthy tasting keto fudgy brownie recipe ever. Topped with thick frosting, you'll be a huge fan!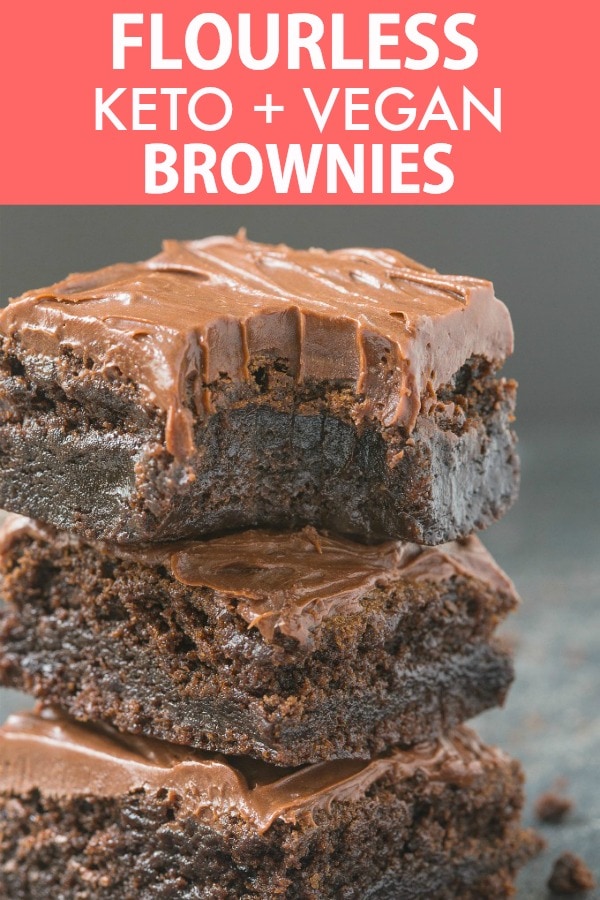 21. Keto Crunch Bars
A ketogenic twist on the popular crunch bars, these chocolate bars are loaded with nuts and seeds! 5 ingredients, 5 minutes and non-keto people are obsessed too!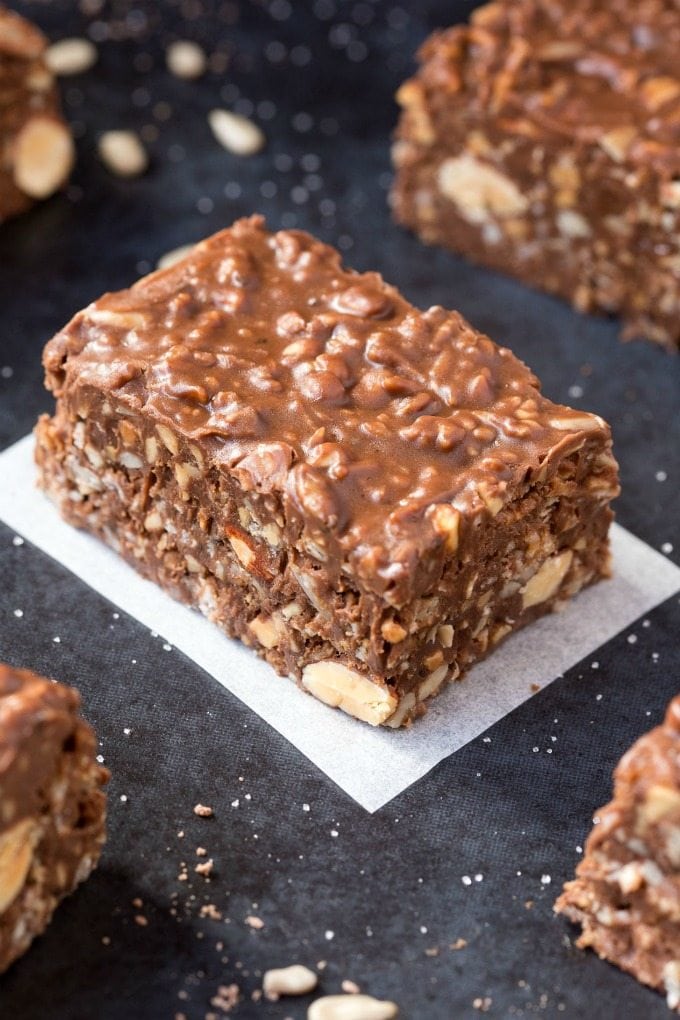 22. Sugar Free Candied Pecans
The best edible DIY gift out there, these stovetop sugar free keto candied pecans are so delicious and so good. Feel free to sub it for almonds or cashews.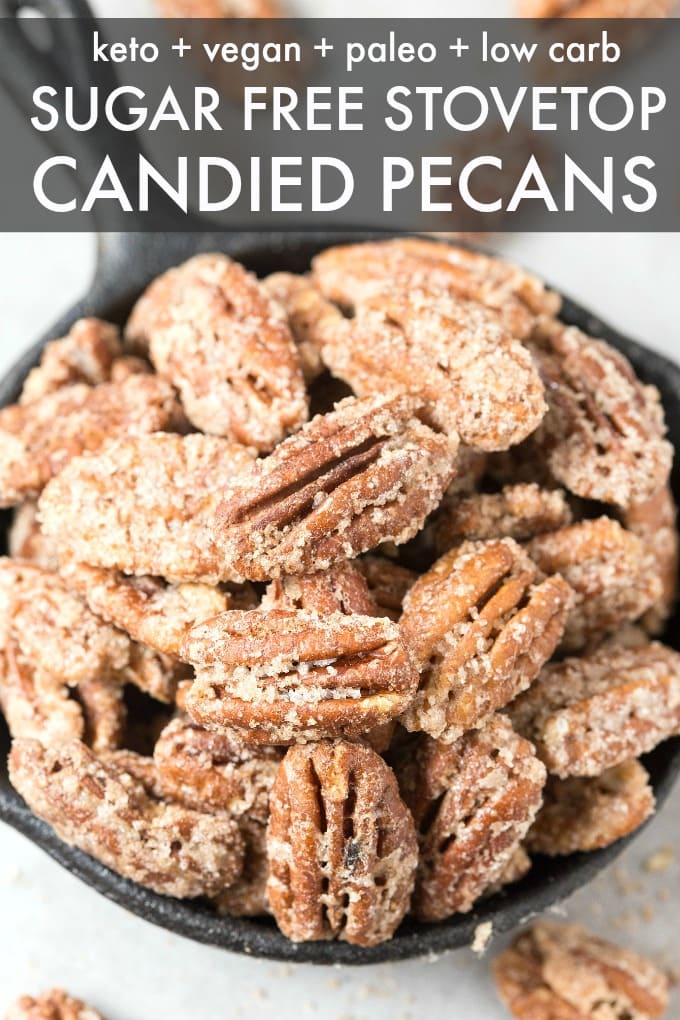 23. No Bake Sugar Cookie Bars
Sugar cookie bars aren't just for Christmas- They are the perfect holiday dessert too. Keto sugar cookie bars which are secretly healthy!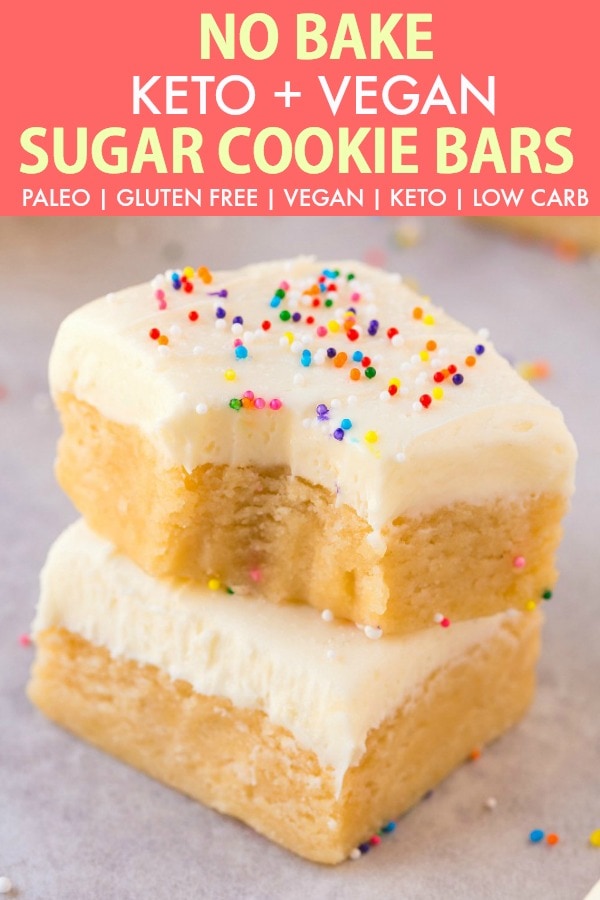 24. Chocolate Coconut Truffles
The addition of coconut to the chocolate truffles take it up a notch! Perfect to gift or bring to parties!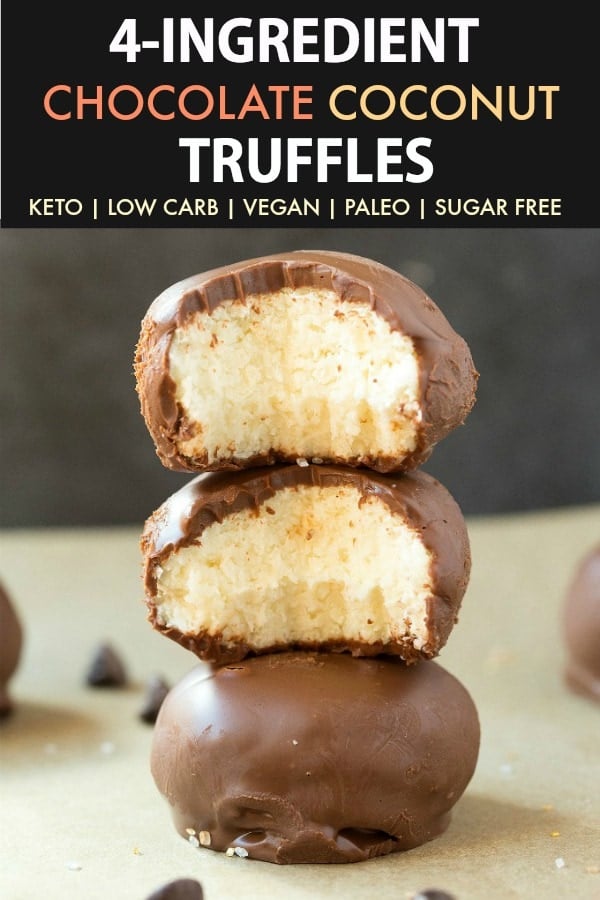 25. Homemade Snickers Bars
For the ultimate candy bar fan- Keto Snickers bars! Loaded with gooey caramel and topped with chocolate, you'll be swooning!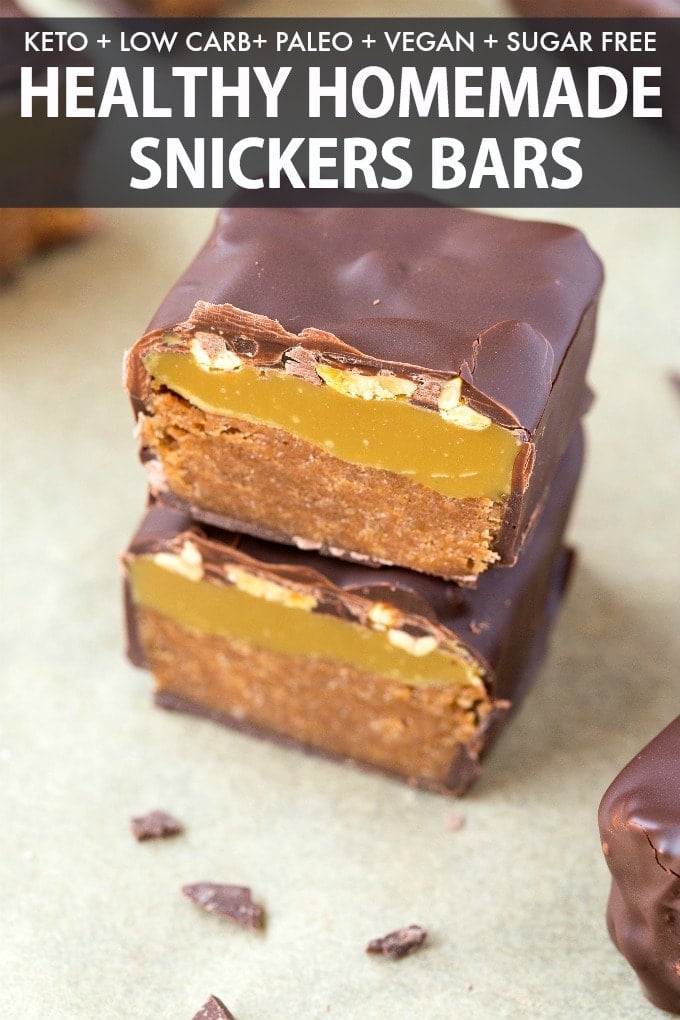 BONUS!
Healthy Low Carb Edible Eggless Cookie Dough
Delicious edible cookie dough made without eggs, without butter, and without any sugar- It's guilt-free!