Happy Sunday champions!
This will be the final 'Breakfast' themed recipe round up- Next week will be sweet treats! This can be snacks or desserts or anything within that genre!
This week, I've collated my cookie dough breakfast recipes- all of them (except for the cookies!) are no bake and ready in 10 minutes or less. Paleo, gluten free, grain free and vegan options! Have a breakfast recipe? Link one up below!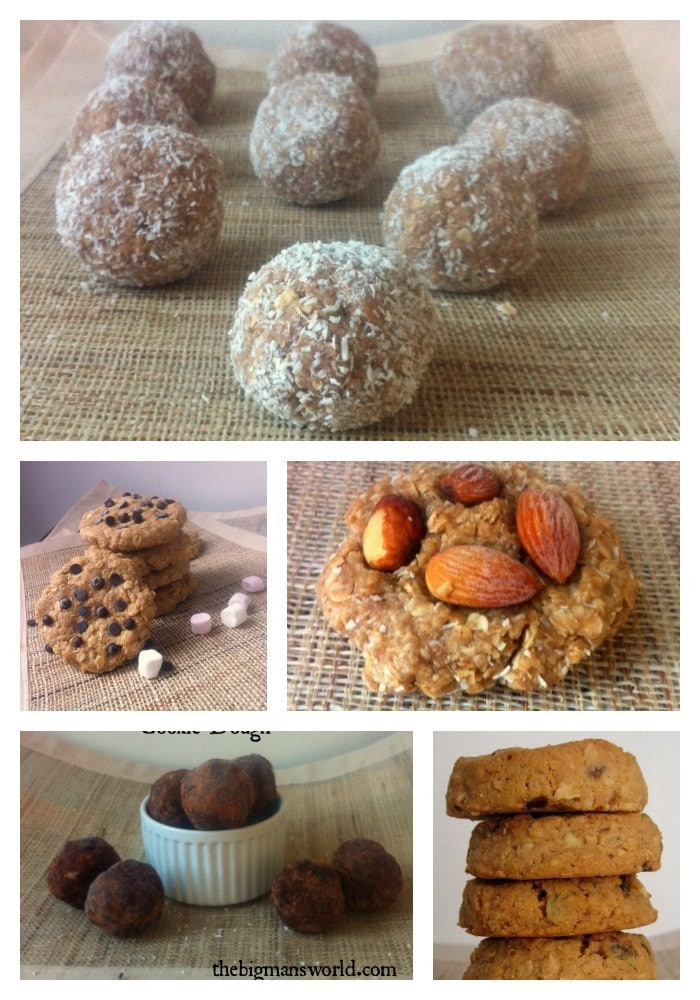 MY OTHER RECIPES
Nut Butter Breakfast cookie dough- The recipe which started the breakfast cookie dough obsession- with the crumbly texture of cookie dough and the adaptable flavour- these super simple, super delicious breakfast choice makes it perfectly acceptable to have dough for breakfast….of the cookie type.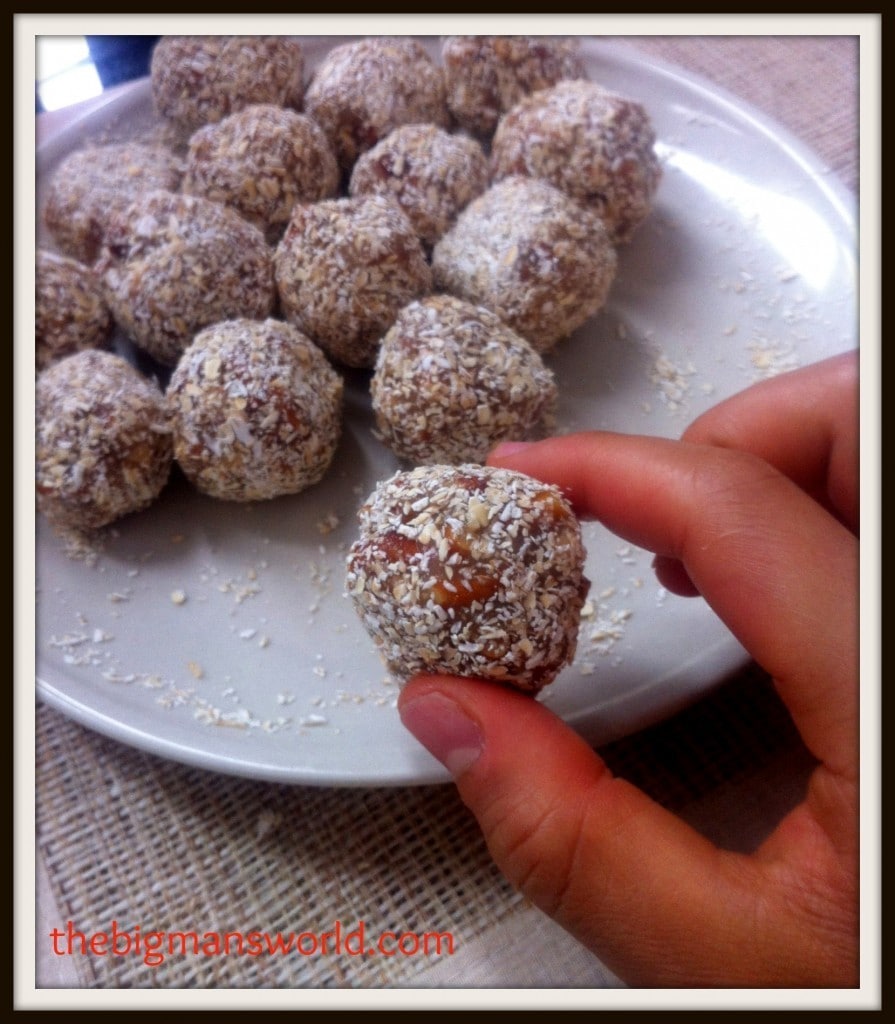 Paleo Breakfast Cookie dough- After promising a blend I'd paleo-fy the former recipe, this was the result- and dare I say it's even better. Coconut flour has once again proved to be an absolute gun when it comes to texture- and naturally gluten free, vegan and grain free too. Ready in under 5 minutes. Zing.
I posted on Instagram a Non-Paleo'd version of this for breakfast the other day- ¾ cup oats + 2 T almond butter + 1 T chopped almonds + 1 scoop vanilla protein powder + 3 T almond milk- form into balls and roll in shredded coconut = done.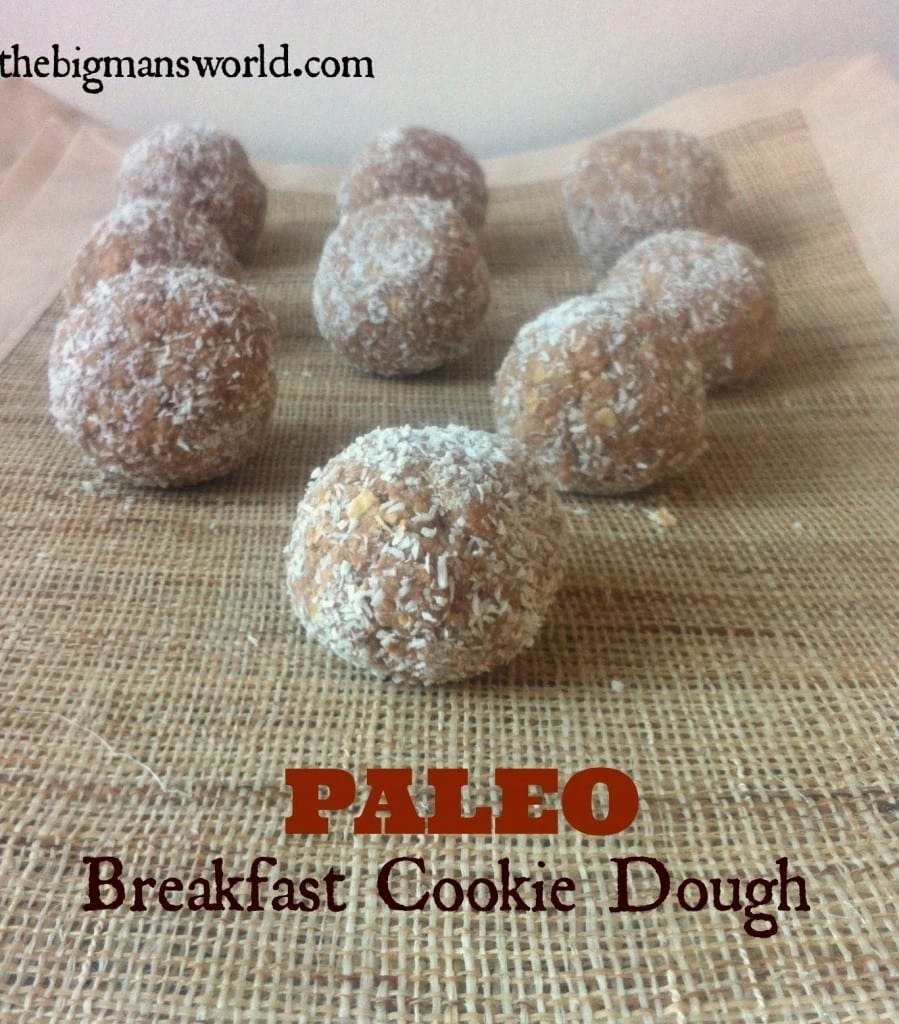 Double chocolate breakfast cookie dough- Chocolate is nice, but double chocolate is even better. Cocoa powder and sea salt is a perfect combination and utilising both can make a choco-holic go gaga.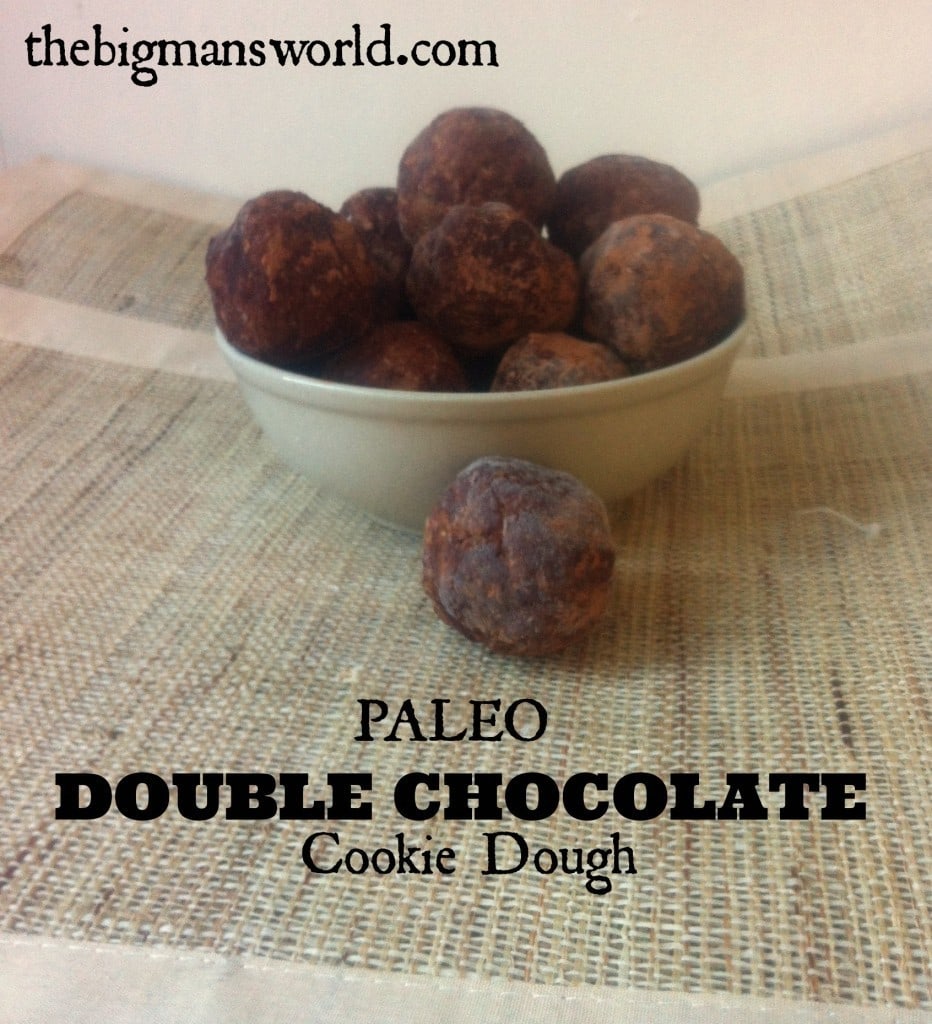 Single serving (gluten free) breakfast cookies- I completely defeated the purpose of these cookies, and made them in batches of four- so not so much single serving, but delicious nonetheless. In fact- be on the lookout for more of this….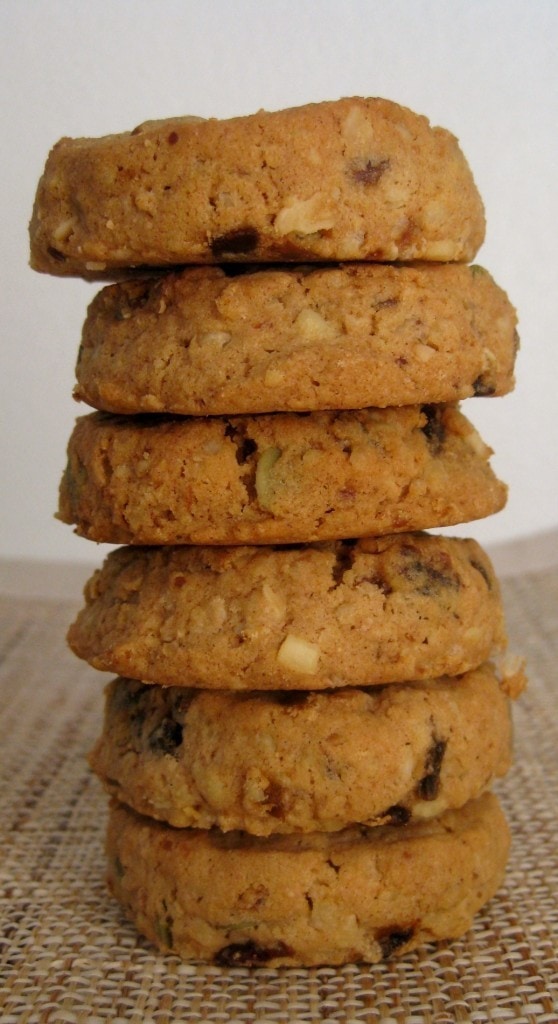 No Bake S'mores Protein cookies-Without a doubt, my favourite breakfast to steal from the freezer. Wednesday's WIAW post (along with a few other breakfasts throughout the week) would have indicated this an easy grab and go option. The time from the freezer to the desk = perfect thawing opportunity.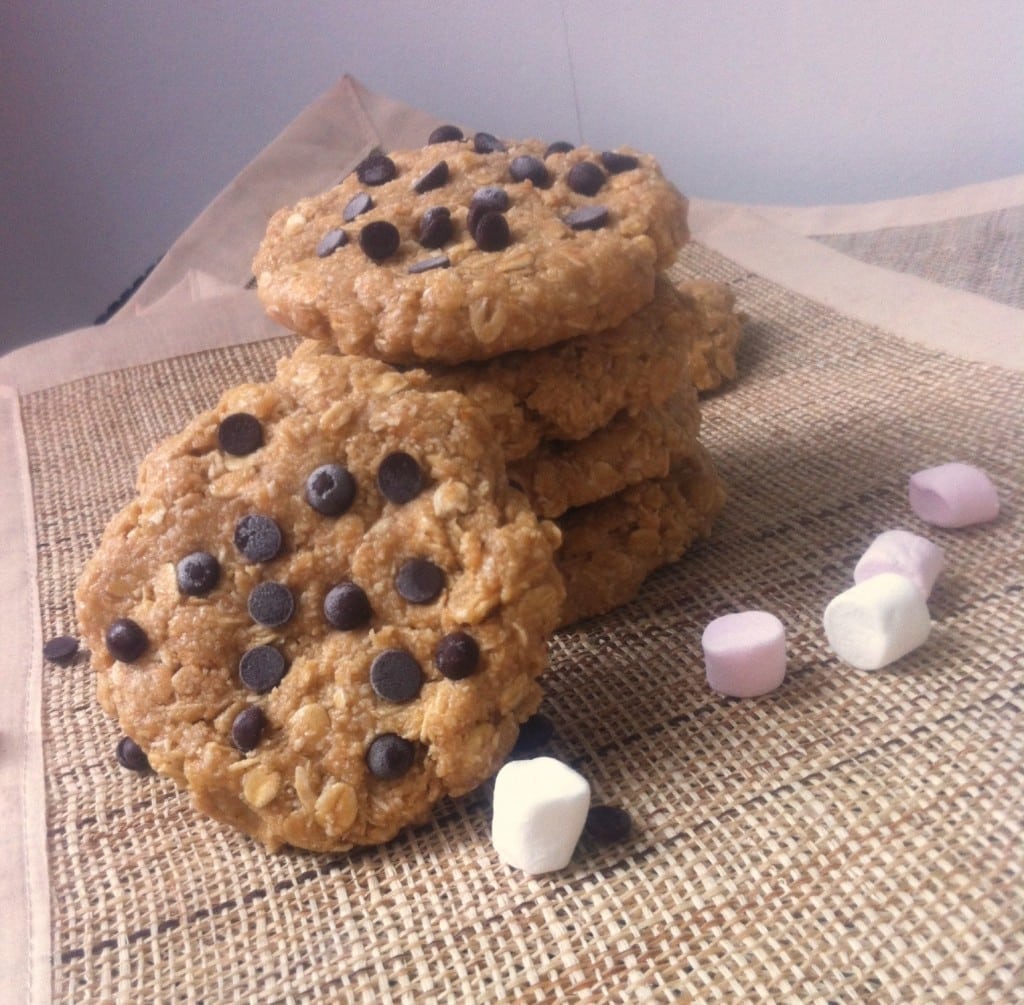 No Bake triple Almond breakfast cookies– Because one variation of almonds aren't enough…and clearly either are two. Three variations of almonds make this completely paleo no bake cookie delicious, nutritious and no fuss.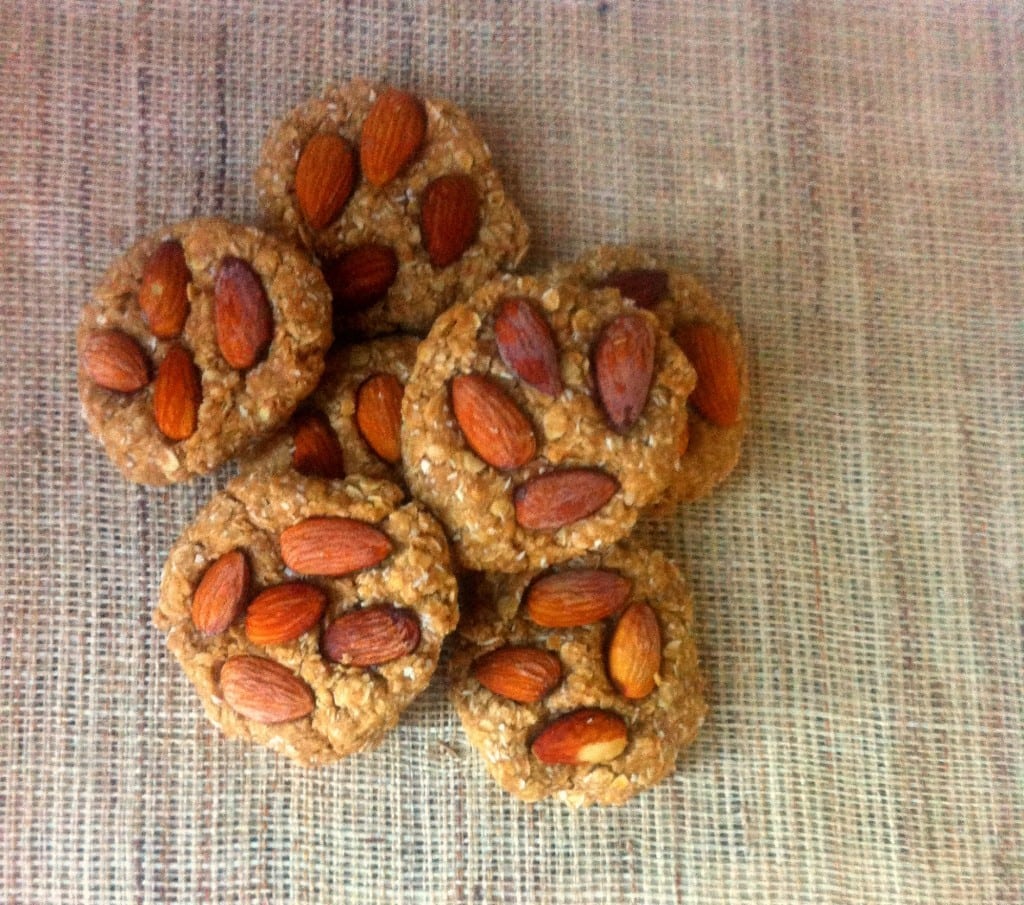 Other breakfast favourites from the interwebs!
Salted Caramel Cookie Dough Smoothie
Chocolate cherry decadence smoothie
Have a breakfast recipe? Add your link below!
What is your favourite cookie?
Which batter makes the best cookie dough?
Do you reckon it's too cold for smoothies?