The best easy keto vegan no bake snacks that kids would love and perfect for lunch boxes! Quick, minimal ingredients and many nut-free and peanut-free options! Paleo, Low Carb, Gluten Free.

With school time coming up, it's time to start gathering up fun and healthy lunch box snack ideas. The weather is still warm, so healthy no bake recipes are a no-brainer!
I would like to preface this post by saying I am NOT recommending anyone (kid or not) to follow any sort of diet- whether that be keto, vegan, low carb or sugar free. However, these quick and easy no bake snacks ARE kid-friendly and taste delicious. They just happen to be secretly keto, vegan and low carb.
If you want to pack these healthy snacks in your child's lunch boxes but are wary of the macronutrient profile, consider pairing them with a piece of fruit, some cereal or another carbohydrate-rich food.
Here are your key ingredients used in most recipes-
LOW CARB FLOURS
Almond flour– Almond flour, almond meal or blanched almond meal can all be used interchangeably. Blanched almond flour is my preferred kind, as it has the best texture, flavor, and light color.
Coconut flour– Do not replace coconut flour in any recipe for something else- It has its own unique properties which no other flour or grain can replicate.
LOW CARB AND SUGAR FREE STICKY SWEETENERS
The only keto and vegan-friendly sticky sweetener I recommend using is a monk fruit sweetened maple syrup. Standard sugar-free syrups won't work.
If you don't follow a ketogenic or sugar free diet, you can use maple syrup, agave nectar or coconut syrup.
SUGAR FREE GRANULATED SWEETENERS
Any sugar free granulated sweetener works, but my preferred ones are monk fruit and swerve. Neither of these two has a bitter aftertaste and have a similar texture to normal white sugar.
NUT AND SEED BUTTERS
Any nut or seed butter can be used, when stated. I prefer using almond or cashew butter, as they are lower in carbs and have a mild taste. For those without peanut allergies and/or do not follow a paleo diet, peanut butter works well.
Nut-free and peanut-free friends, I adore using sunflower seed butter or mild tahini (some brands are extremely bitter, so be wary!).
KETO AND VEGAN CHOCOLATE CHIPS
I've included a homemade version here– You'll save yourself loads of money and can even adjust your sweetness level. Bonus? I also included a homemade coconut butter recipe too!
3 Ingredient Coconut Crack Bars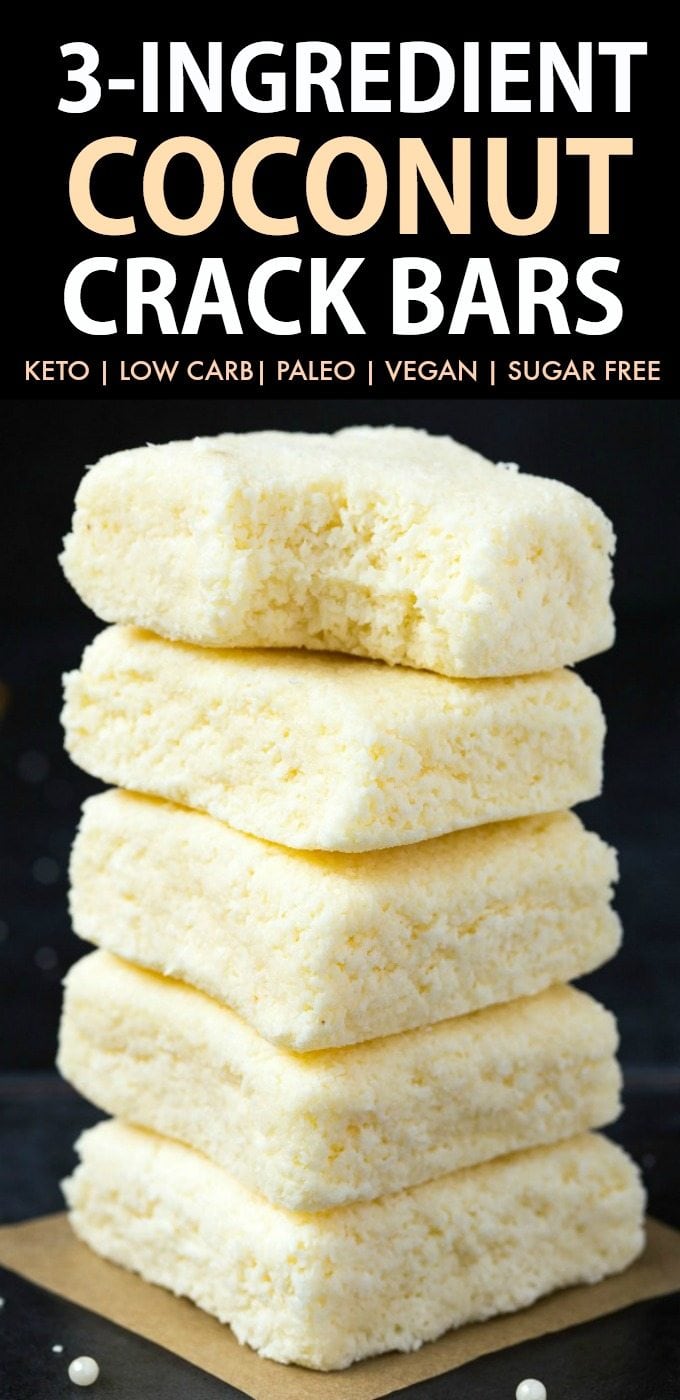 4 Ingredient Chocolate Hazelnut Ferrero Rocher Bars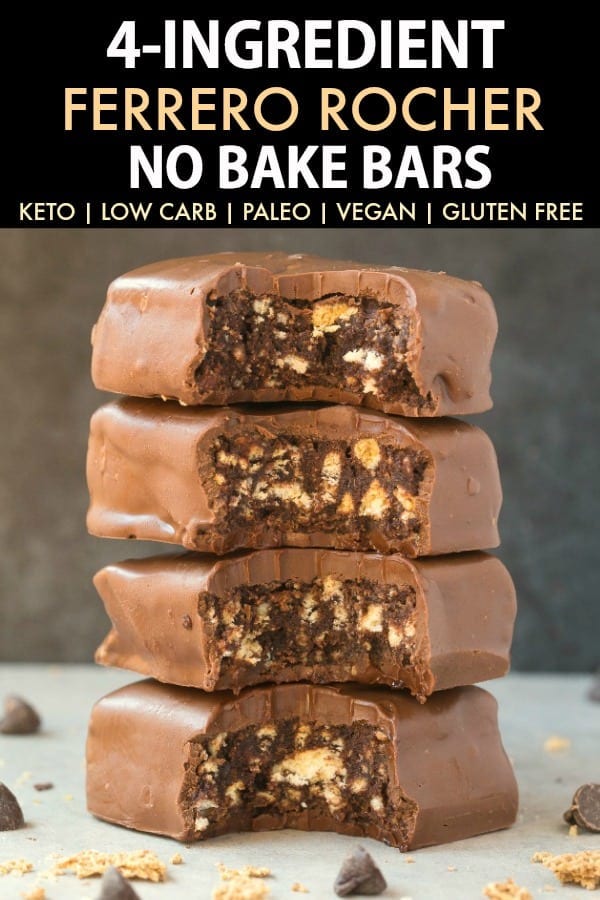 No Bake Keto Chocolate Peanut Butter Balls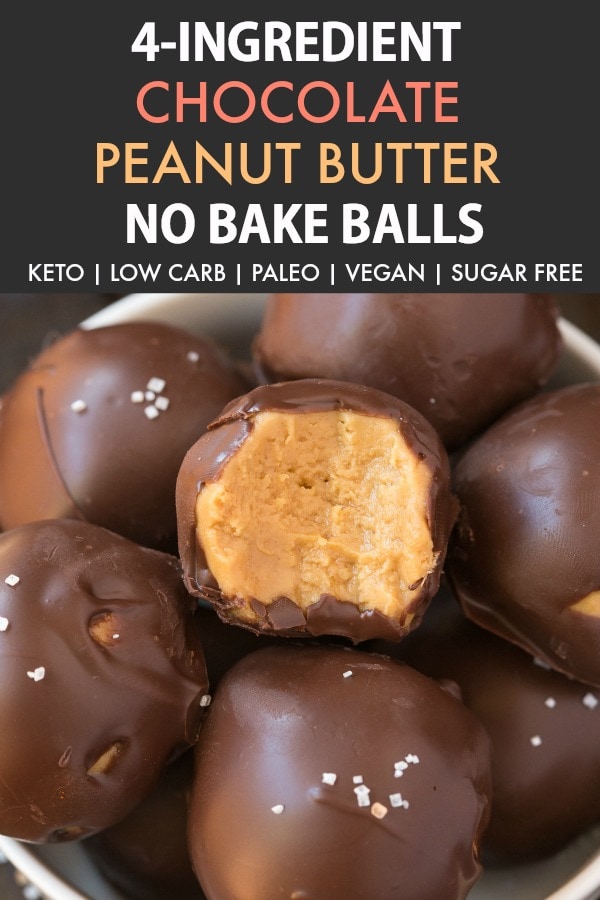 Keto Chocolate No Bake Cookies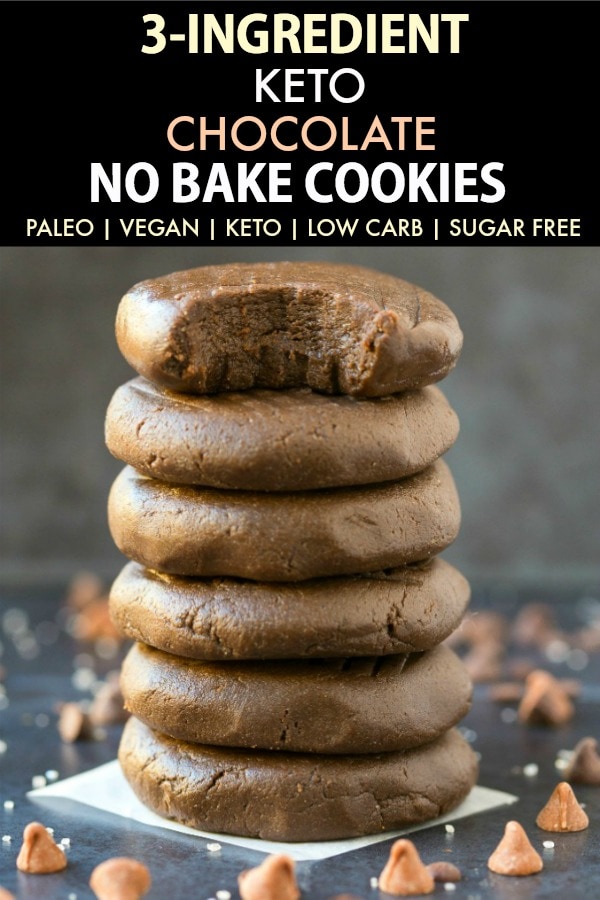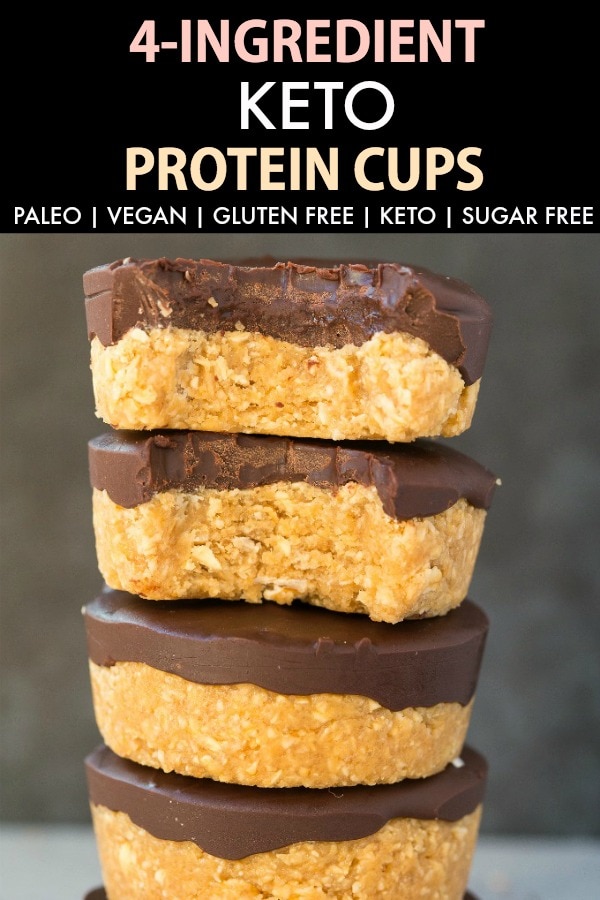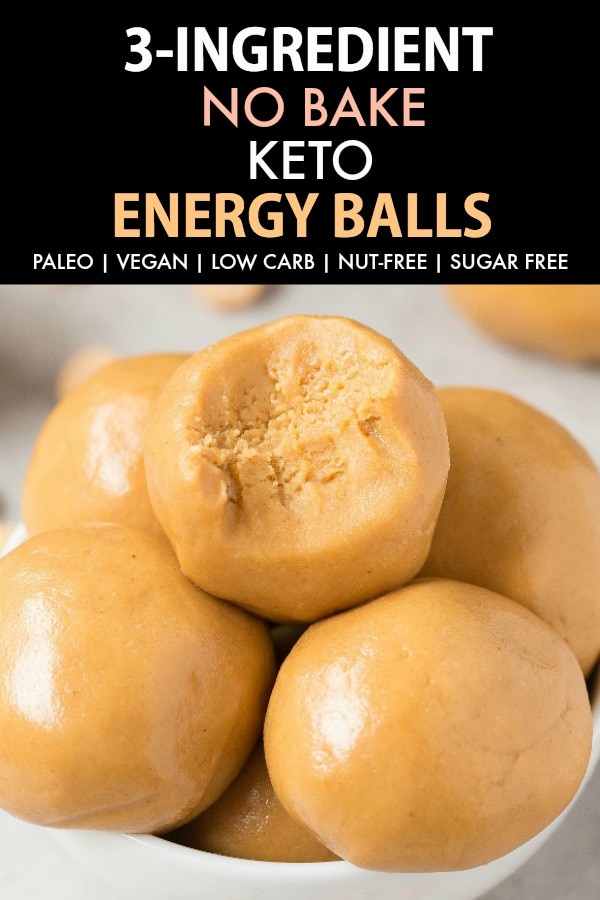 No Bake Paleo Vegan Chocolate Cherry Coconut Bars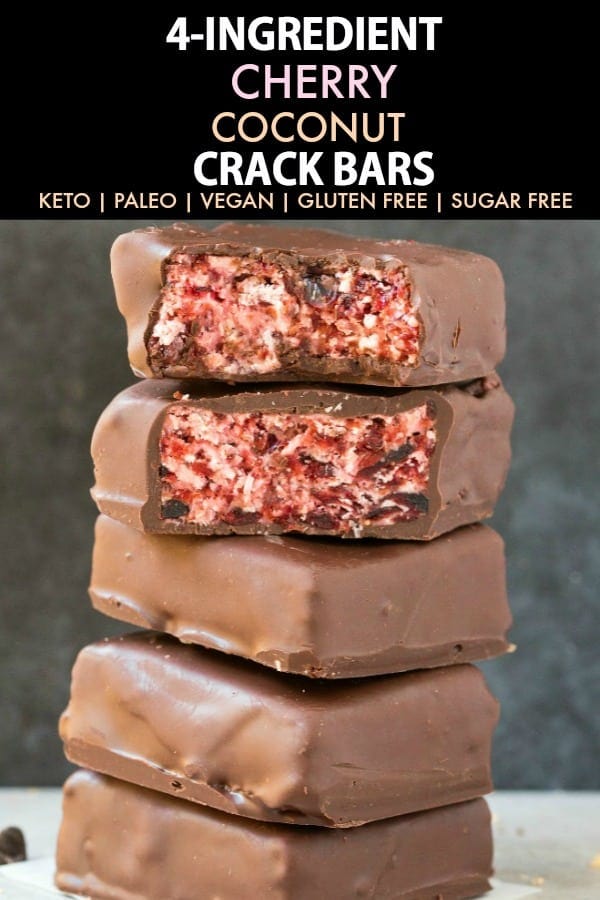 Homemade Low Carb Crunch Protein Bars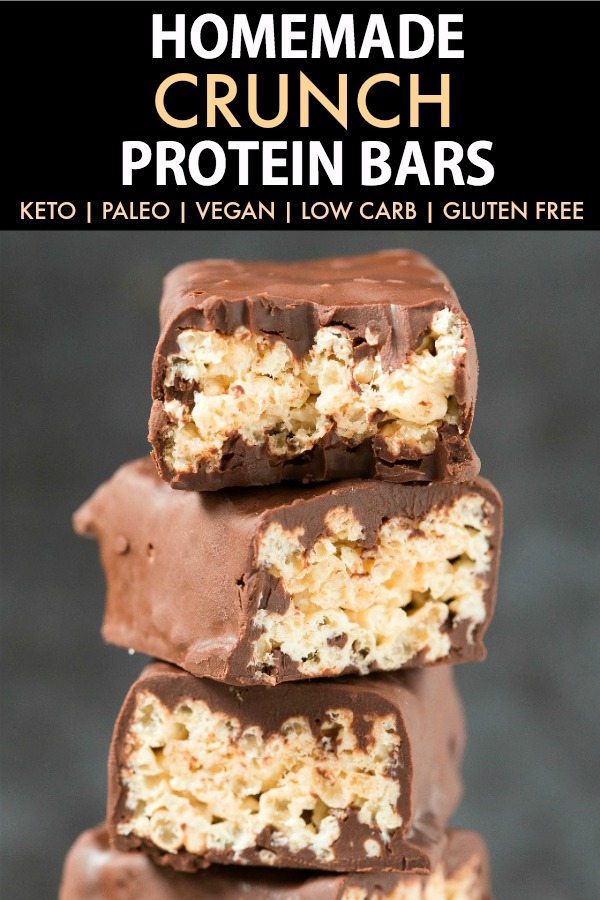 Homemade Paleo Vegan Bounty Bars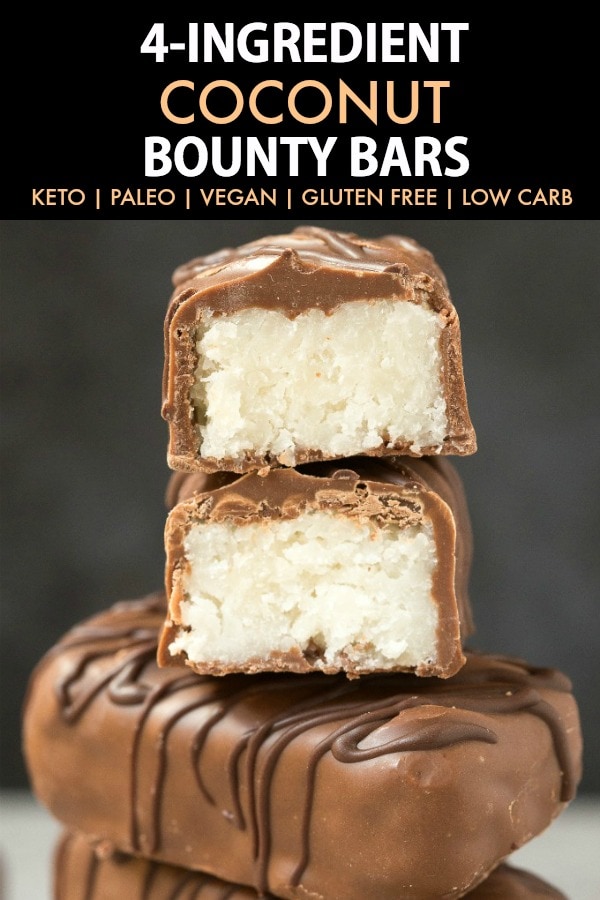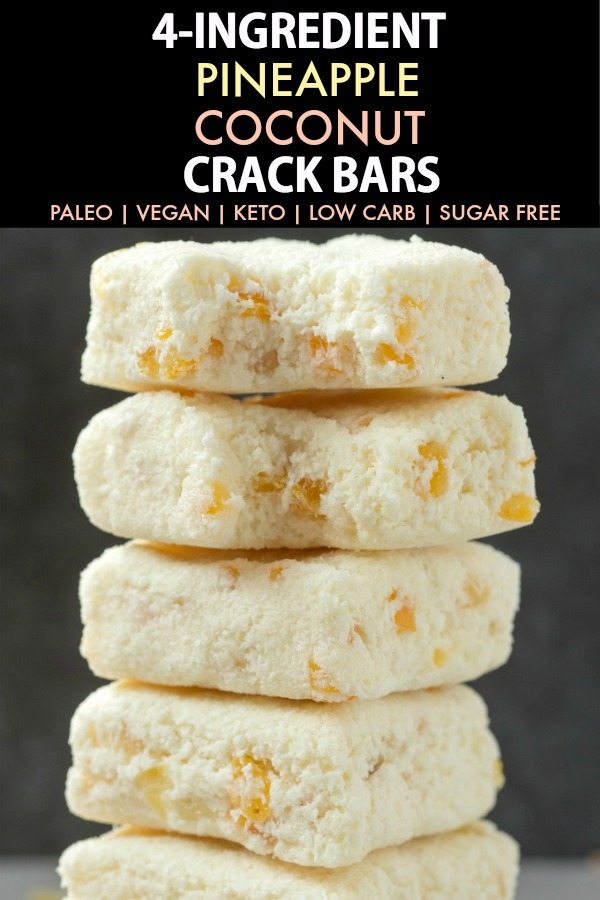 4 Ingredient No Bake Paleo Vegan Brownie Cookies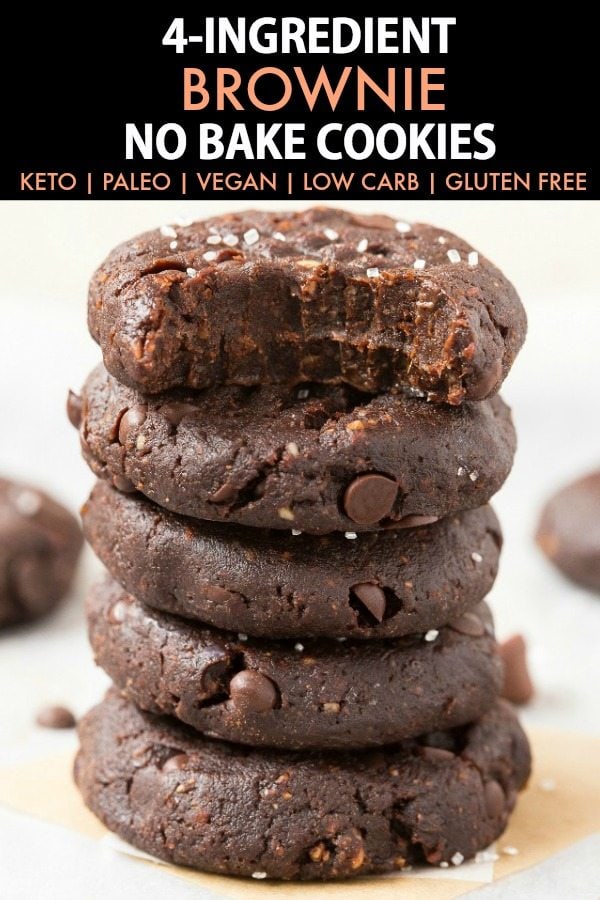 Chocolate Coconut No Bake Balls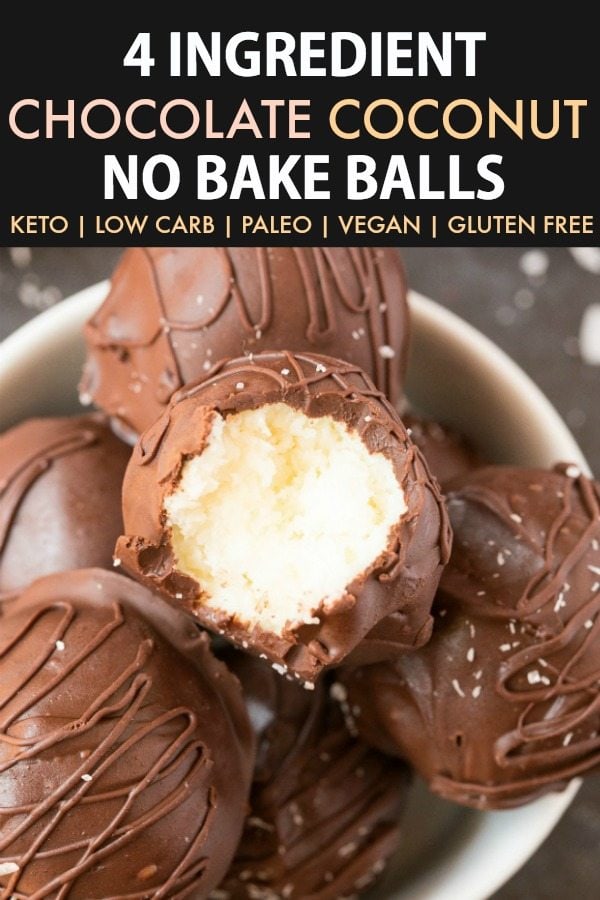 No Bake Low Carb Keto Chocolate Peanut Butter Bars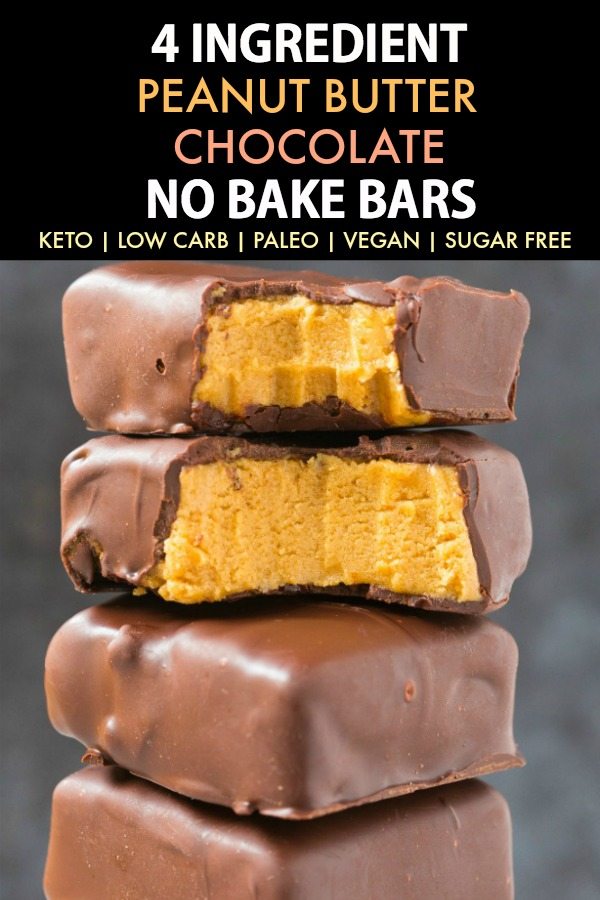 Paleo Vegan Chocolate Peanut Butter No Bake Cookies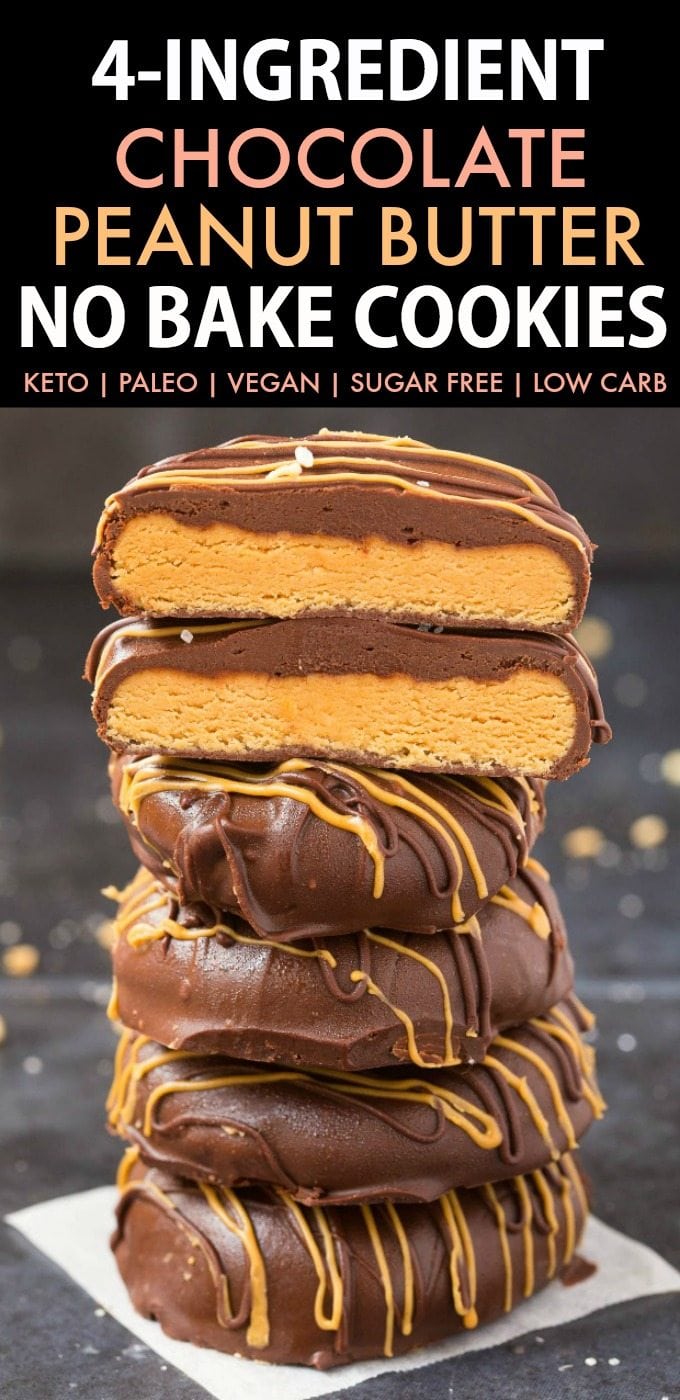 3 Ingredient Paleo Vegan Brownie No Bake Bites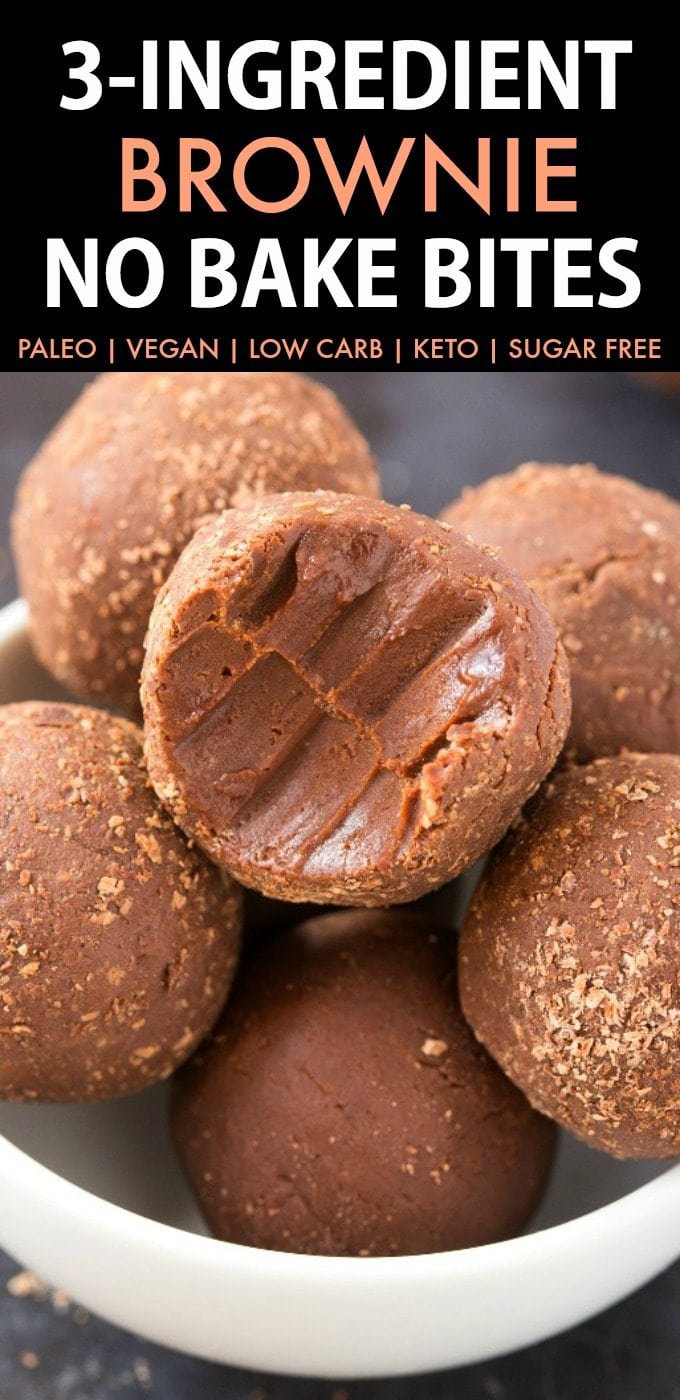 Disclosure: This post may contain affiliate links. I may earn a small commission for my endorsement, recommendation, testimonial, and/or link to any products or services from this website.